One Day in EdmontonAAA editors suggest these activities for a great short vacation experience.
Morning
AAA/Katie Broome
Operating from late May to mid-October, the High Level Bridge Streetcar is a fun way to travel between downtown Edmonton and the Old Strathcona historic district. As your vintage vehicle crosses the High Level Bridge, you'll catch a glimpse—and likely a shaky snapshot or two—of the idyllic North Saskatchewan River Valley.
Along the streetcar line are three intermediary stops, including one in the Garneau neighborhood. Disembark here and try a specialty brew from Transcend Coffee (8708 109 St. N.W.), a local chain that hawks gourmet blends and ethically sourced beans.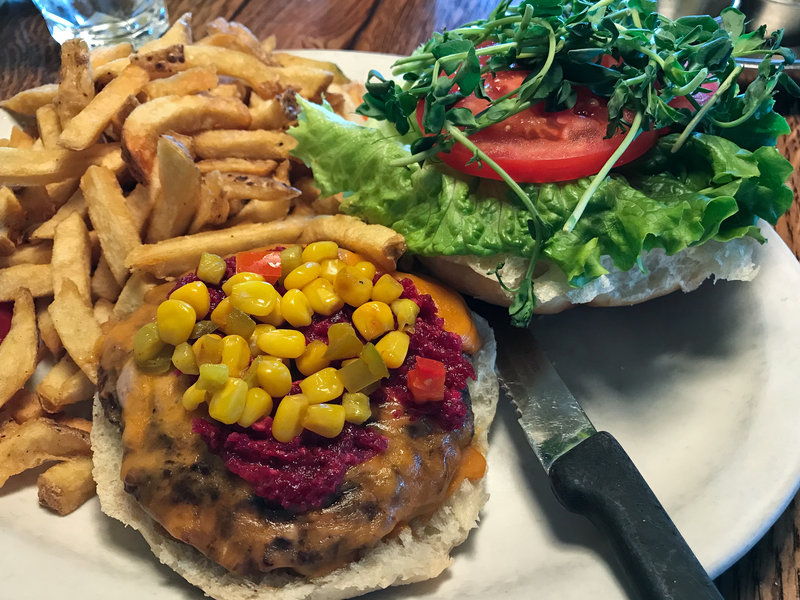 AAA/Katie Broome
Hankering for a hearty breakfast? Look no further than Highlevel Diner (10922 88 Ave. N.W.), an eclectic space known far and wide for its comfort food and weekend brunches.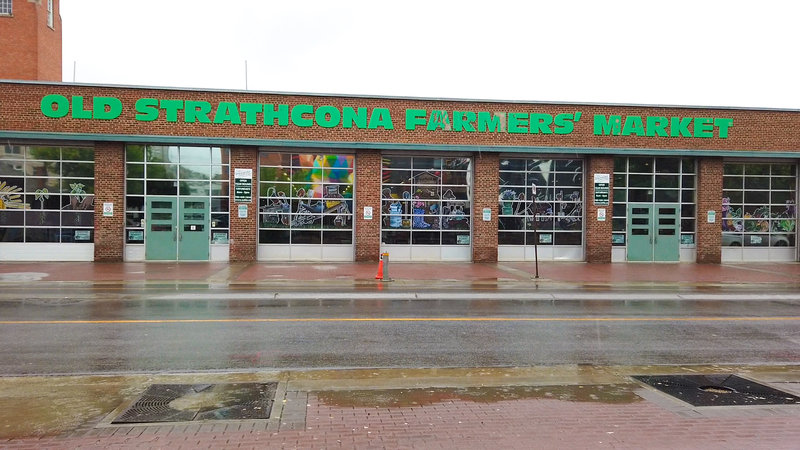 AAA/Katie Broome
At the High Level Bridge Streetcar's southern terminus is the Strathcona Streetcar Barn Museum, where rail buffs can peruse antique model trains and ticket punches. The museum is at the north end of the Old Strathcona Farmers' Market (10310 83 Ave. N.W.), an indoor market open every Saturday from 8 a.m. to 3 p.m., year-round.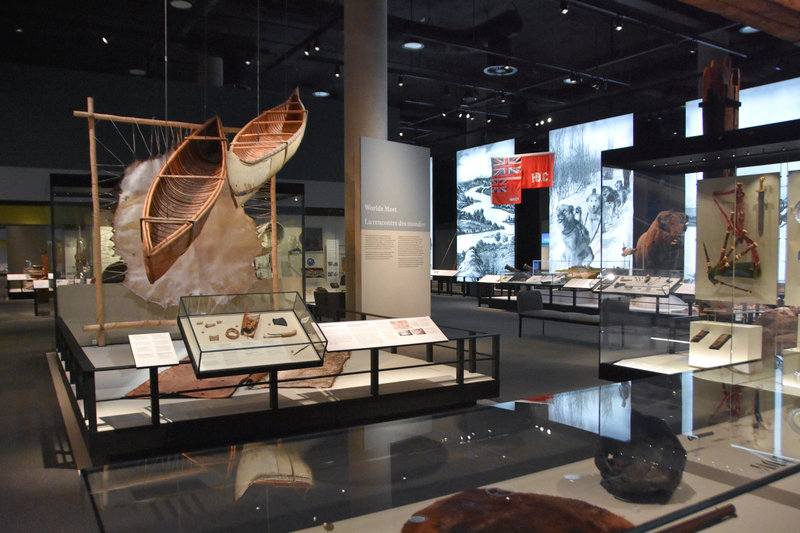 AAA/Katie Broome
On rainy days or during the streetcar's off-season, spend the morning at the Royal Alberta Museum (9810 103a Ave. N.W.). The museum is home to a Natural History hall, with displays about the Ice Age, dinosaurs and Alberta's plants and animals; a Human History hall that explores the people of Alberta; an interactive Children's Gallery; and a Bug Gallery. The impressive facility, the largest in Western Canada, was known as the Provincial Museum and Archives of Alberta until Queen Elizabeth II rechristened it in 2005.
Afternoon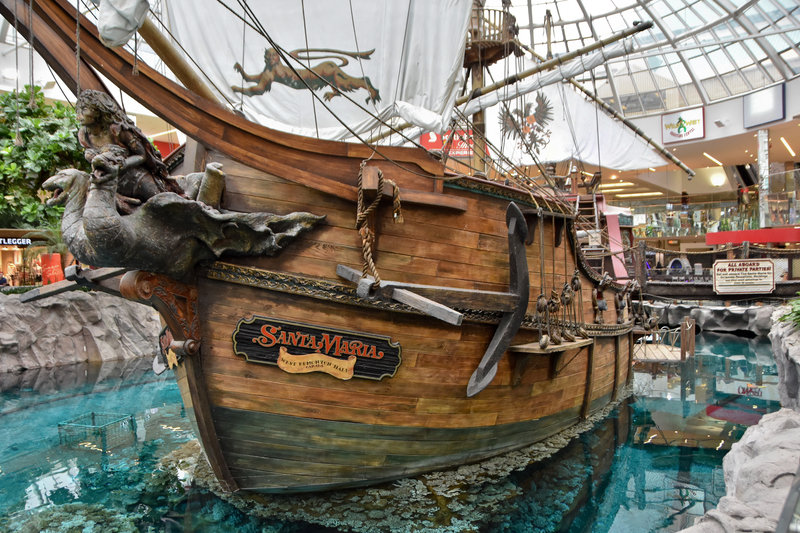 AAA/Katie Broome
First-time visitors to Edmonton will no doubt want to check the West Edmonton Mall (8882 170 St. N.W.) off their to-do lists. The mega mall is home to more than 800 stores in addition to an amusement park, an ice rink, miniature golf courses and an indoor water park. After raiding the sales racks, strike a few cover model poses in the shopping center's three "theme streets": Bourbon Street, Chinatown and Europa Boulevard.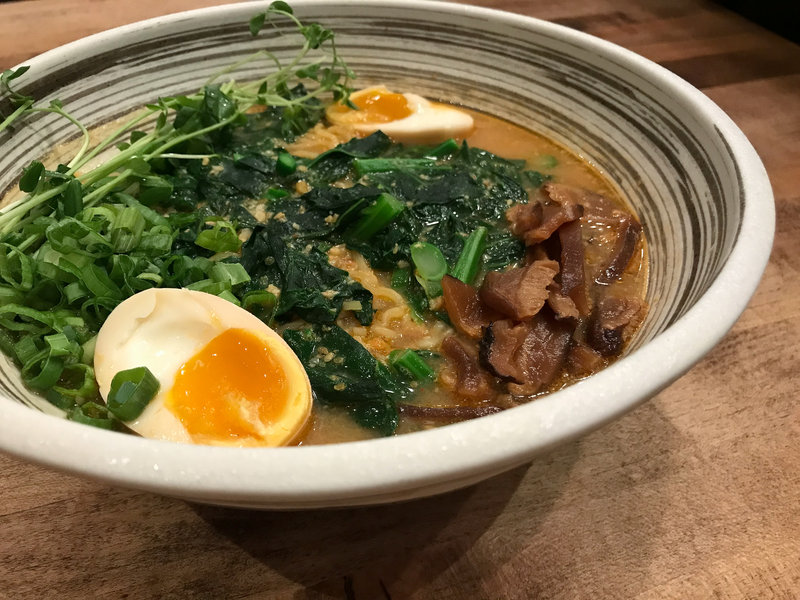 AAA/Katie Broome
There are plenty of places to grab a bite inside WEM. A good option for casual fare is Moxie's Classic Grill. Or, skip the mall food court and head about 5 kilometres (3 mi.) north to family-owned Fifendekel Pie Shop Cafe (10646 170 St. N.W.) for delectable deli meats sandwiched between slices of freshly baked sunflower bread. More importantly, for dessert, there's pie!
Evening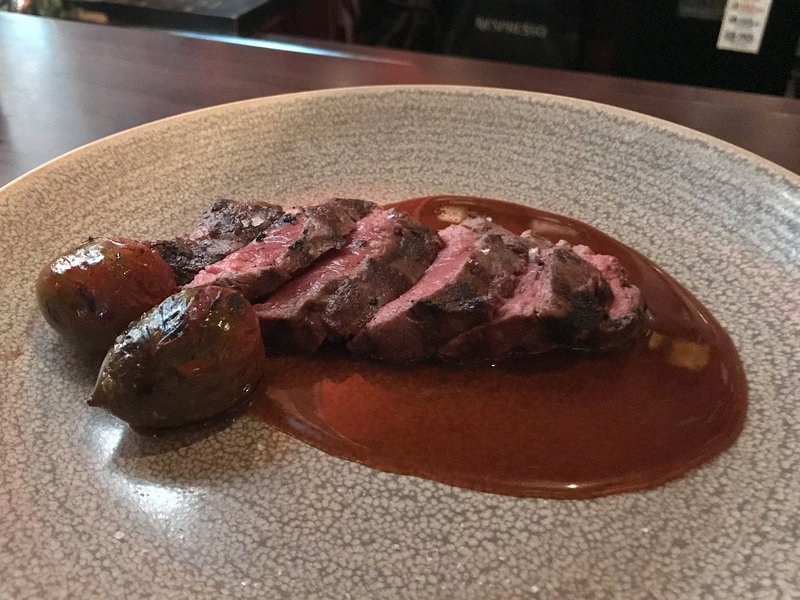 AAA/Katie Broome
A cluster of restaurants near downtown's 4th Street Promenade (104 Street N.W. near Jasper Avenue) will entice serious foodies at dinnertime. Get a reservation at Tzin Wine and Tapas (10115 104 St.) for New World small plates served in a romantic, intimate space, or try nearby Bar Bricco (10347 Jasper Ave.) or Uccellino (10349 Jasper Ave.) for out-of-this-world pastas. (The two sister restaurants are located right next to each other and joined by a third, more exclusive spot also known for its Italian cuisine: Corso 32 , 10345 Jasper Ave.).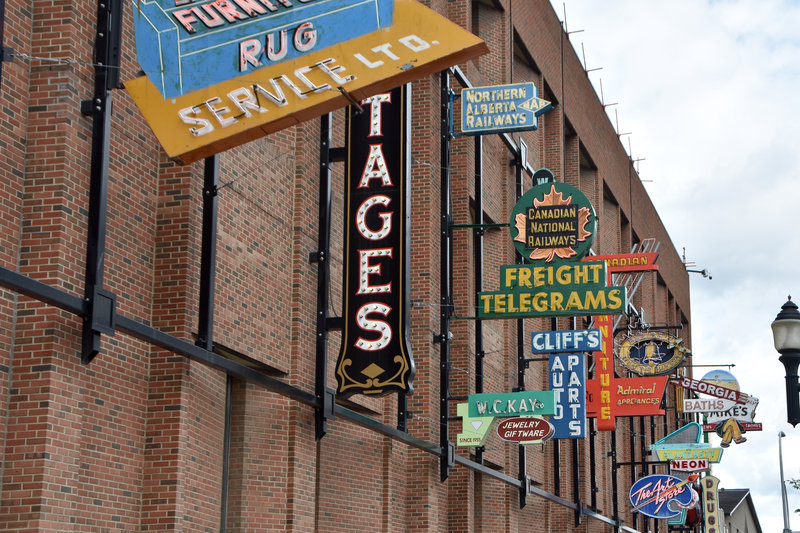 AAA/Katie Broome
Walk off your meal with a leisurely stroll down the 4th Street Promenade (104 Street N.W.) to the outdoor Neon Sign Museum, a collection of 20 restored neon signs displayed on the exteriors of two brick buildings. The collection is especially photogenic at dusk when the neon begins to glow.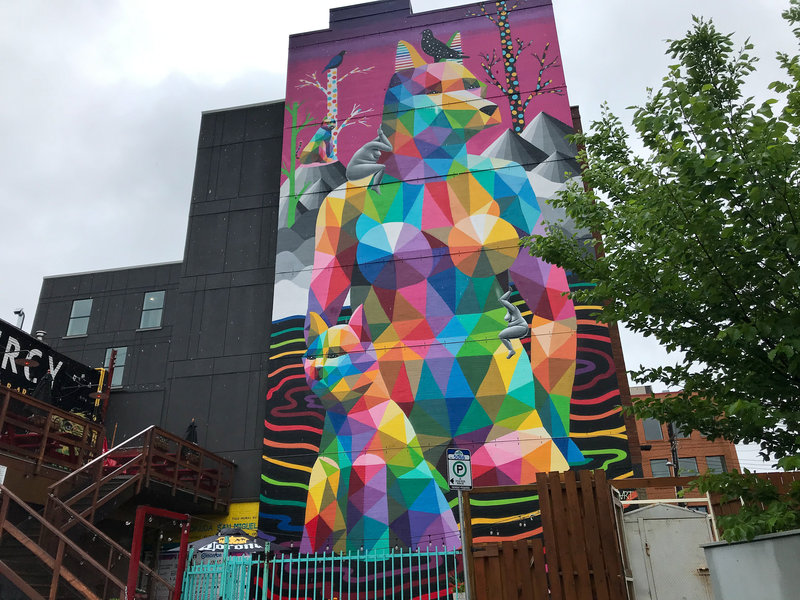 AAA/Katie Broome
Before turning in for the night, cab it back to Old Strathcona in south-central Edmonton. The entertainment district is centered on Whyte Avenue. An abundance of watering holes and live music venues makes this area a popular late-night destination. If you're a serious lover of jazz, Yardbird Suite (11 Tommy Banks Way), founded in the 1950s, is without equal. Meanwhile, laid-back Funky Buddha (10341 Whyte Ave.) offers a jammed activities calendar with fun events like karaoke and Latin dance lessons.