New York City Performing Arts The soul of New York City—its unique vibrance and urban beat—bears witness to a love of the arts and a willingness to share this fascination with everyone. The choices are endless—theater, music, opera, dance, film; traditional or experimental; indoors or outdoors; free or ticketed. There is no escaping the delightful barrage of offerings of refined things to do today.
Most types of performances take place at Lincoln Center for the Performing Arts at Broadway and 65th Street. Its plaza includes Alice Tully Hall, (212) 875-5050, the only public concert hall of orchestral size to be constructed in the city since 1891; David Geffen Hall, (212) 875-5656; the David H. Koch Theater, (212) 870-5500; Juilliard School of Music, (212) 769-7406; Metropolitan Opera House, (212) 362-6000; Vivian Beaumont and Mitzi E. Newhouse theaters, (212) 239-6200 or (212) 362-7600; and the Walter Reade Theater, (212) 875-5600.
Dance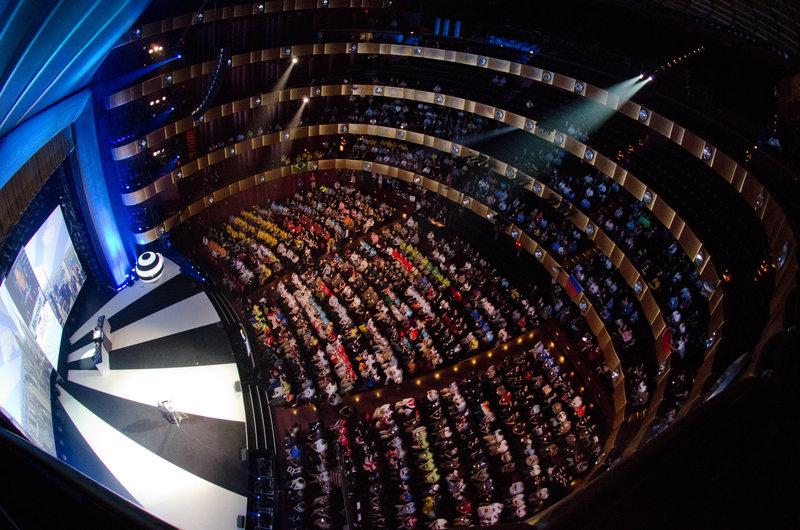 flickr/ImagineCup
As the nation's cultural mecca, New York City invests a great deal of time and money into its expressive nature, including dance. The greats have all danced here, and Mikhail Baryshnikov, Gregory Hines and Rudolf Nureyev even embraced the city as their home turf.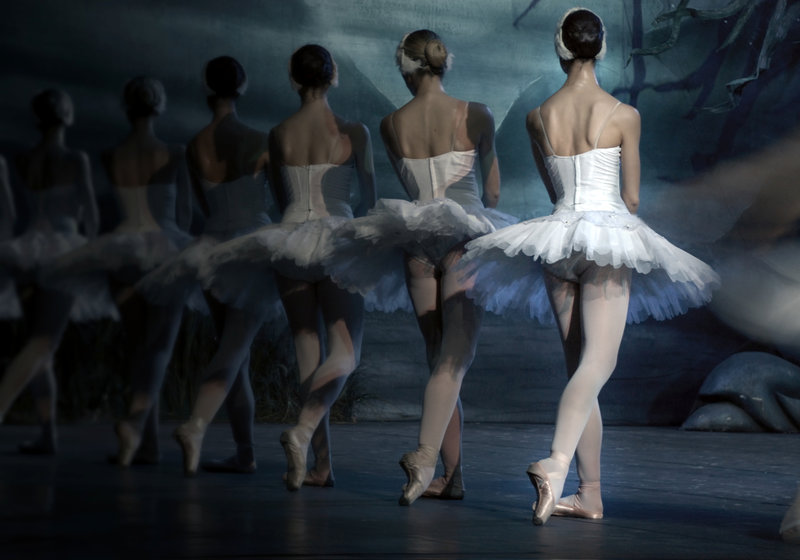 tunart/iStockphoto.com
In a class by itself, the New York City Ballet garners rave reviews for its performances of contemporary works under the guidance of well-respected, inventive choreographers. The troupe performs September through June at the David H. Koch Theater at Lincoln Center. The American Ballet Theatre presents the classics and some newer ballets to a global audience at the nearby Metropolitan Opera House from May through July.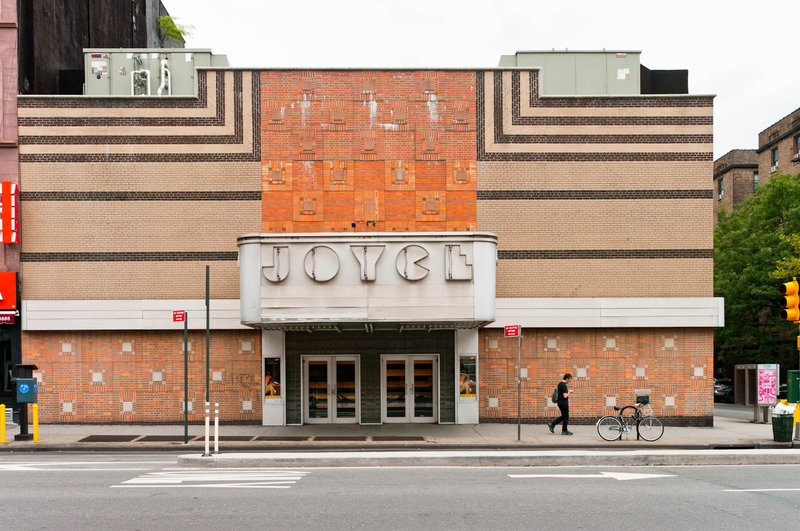 flickr / CC BY/Dan DeLuca
Modern dance enthusiasts flock to several distinguished venues, such as the Joyce Theater in Chelsea. This dance emporium caters to all forms, from its ballet company in residence, the Ballet Tech to more contemporary, avant-garde works.
In seasons past, the Alvin Ailey American Dance Theater troupe has performed at Midtown Manhattan's New York City Center, the city's largest concert hall. The venue is on 55th Street between Sixth and Seventh avenues; phone (212) 581-1212.
Film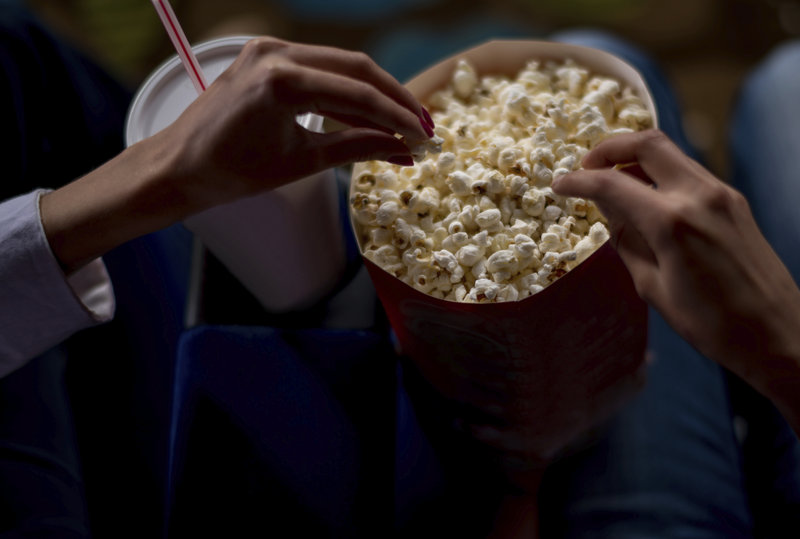 andresr/iStockphoto.com
Moviegoing is an event in New York City. You can see the latest blockbusters, an oldie but goodie and everything in between. Foreign and domestic art films are abundant, with both small and large houses catering to those in the mood for an offbeat documentary or underground film during their trip.
The Walter Reade Theater at the Lincoln Center schedules repertory showings, sometimes by genre or director. It's an ideal destination for studying film. The Florence Gould Hall, 55 E. 59th St., Midtown Manhattan, also shows films; phone (212) 355-6100.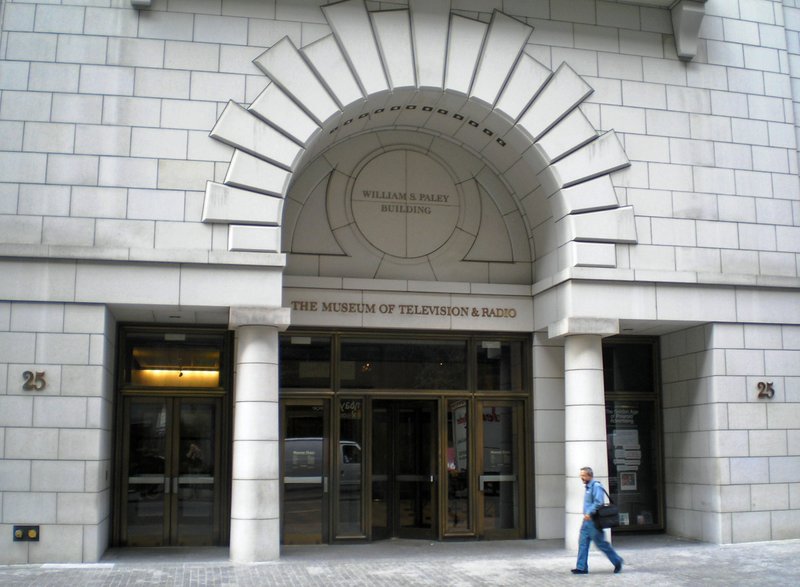 Wikimedia Commons / CC BY /David Shankbone
Several museums and art societies hold their own film revivals. While on vacation in Queens, head to the Museum of the Moving Image for a diverse screening program. In Midtown Manhattan, you can find showings at Asia Society Museum, The Museum of Modern Art (rare classics) and Paley Center for Media.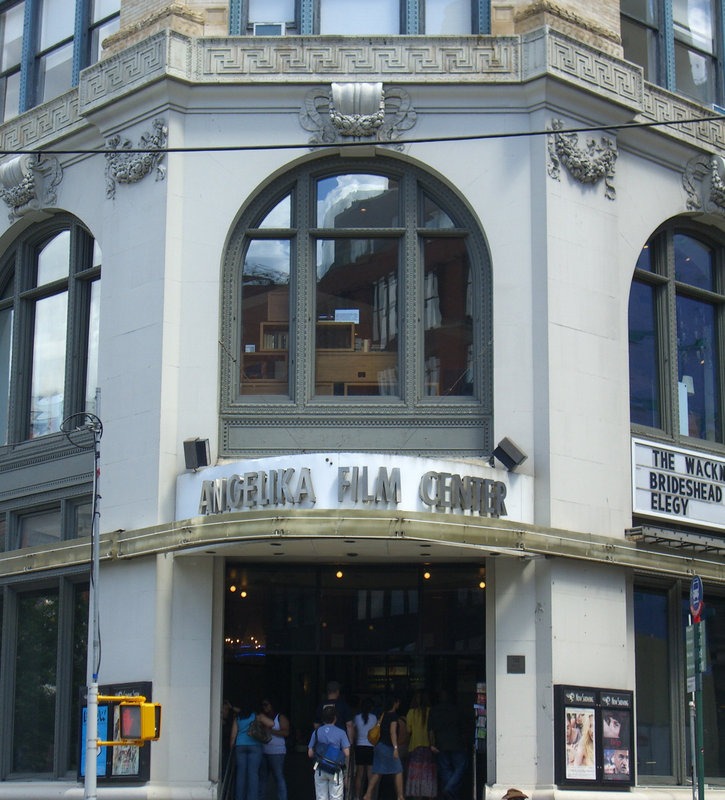 Wikimedia Commons / CC BY SA/Nightscream
Foreign and independent films are shown throughout the city. Try the Angelika Film Center, 18 W. Houston St., (212) 995-2570 or Film Forum, 209 W. Houston St., (212) 727-8110.
Music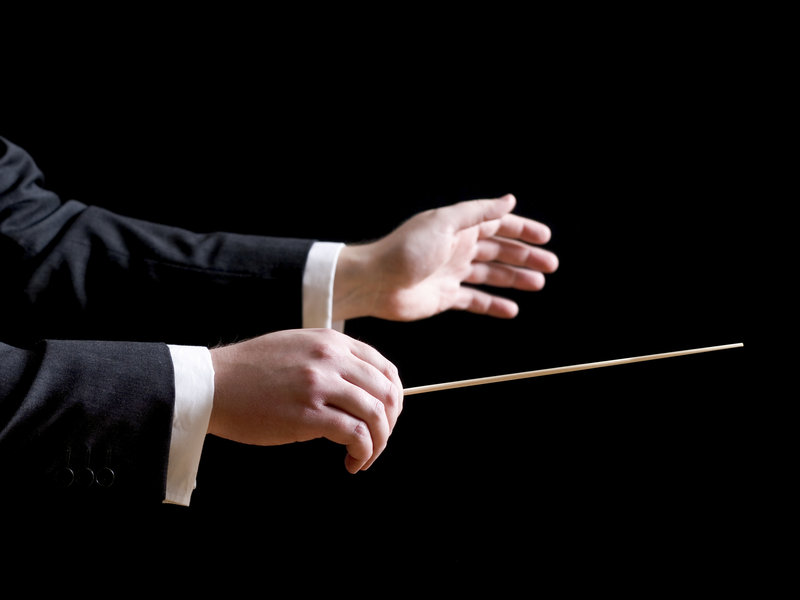 AAA/iStockphoto.com
The illustrious New York Philharmonic Orchestra, the oldest symphony in the United States, is conducted by musical director Alan Gilbert at David Geffen Hall at the Lincoln Center for Performing Arts September through June. In July and August the Philharmonic performs free concerts under the stars in various city parks, perfect for when you're looking for things to do in New York City on a travel budget. The innovative American Symphony Orchestra performs at Carnegie Hall; phone (212) 868-9276.
The Chamber Music Society of Lincoln Center performs in Alice Tully Hall at the Lincoln Center from September through May, often in conjunction with visiting ensembles and famous soloists. Don't forget to check out the Brooklyn Academy of Music (BAM), 30 Lafayette Ave., which boasts an active live music and opera performance schedule; phone (718) 636-4100.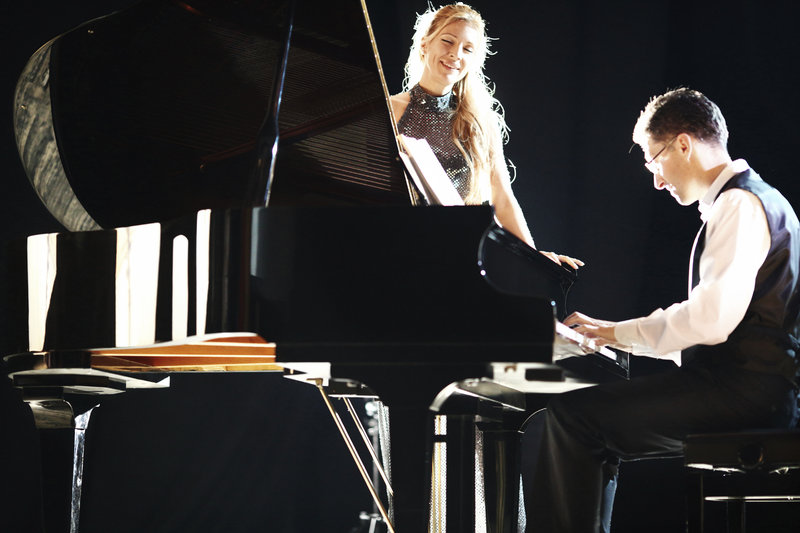 gilaxia/iStockphoto.com
The famed Carnegie Hall, 57th Street and Seventh Avenue, plays host to celebrated orchestras, noted conductors and a variety of performers. Town Hall, noted for its fine acoustics and excellent seating layout, is between Sixth and Seventh avenues on 43rd Street; phone (212) 997-6661.
There are dozens of classical music locales throughout the city and plenty of performances to choose from, even concerts for children put on by the Little Orchestra Society; phone (212) 971-9500 for current offerings. The group normally appears at The Kaye Playhouse at Hunter College, 695 Park Ave.; and Lincoln Center.
Opera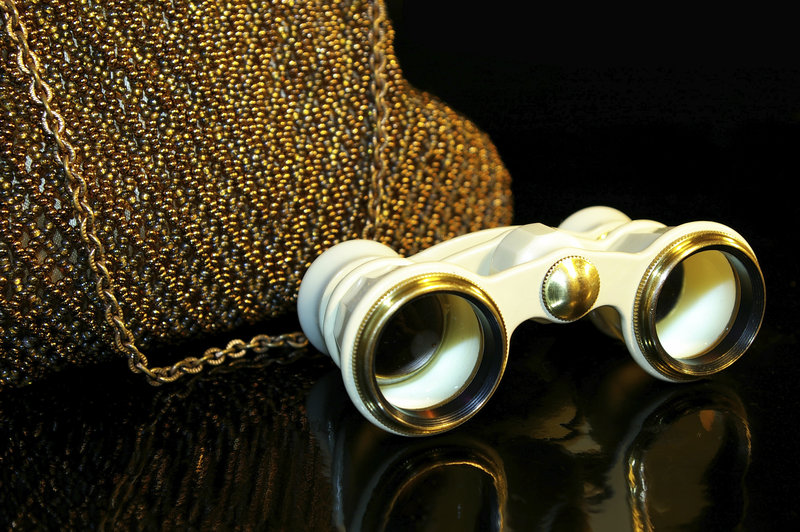 VYCHEGZHANINA/iStockphoto.com
The late, great tenor Luciano Pavarotti brought the house down every time he performed with the Metropolitan Opera Company in the elegant surroundings of the Metropolitan Opera House at Lincoln Center. The Met's season runs from September to May and normally includes crowd pleasers like "La Bohème," "Rigoletto" and "Figaro." Founded in the late 1880s, the Met continues to captivate audiences.
TheaterNew York is the theater capital of the world. Whether on Broadway, off-Broadway or off-off-Broadway, the glitzy bright lights of New York's theater district beckon showgoers from around the world. Simply put, theater flourishes in New York City, so attending performances is one of the best things to do for locals and visitors alike.
Centered on the Times Square area between 41st and 54th streets from Eighth to Sixth avenues are the theaters that have perpetuated the magic of Broadway—only two of these theaters are actually on Broadway. Glittering marquees announce the latest productions.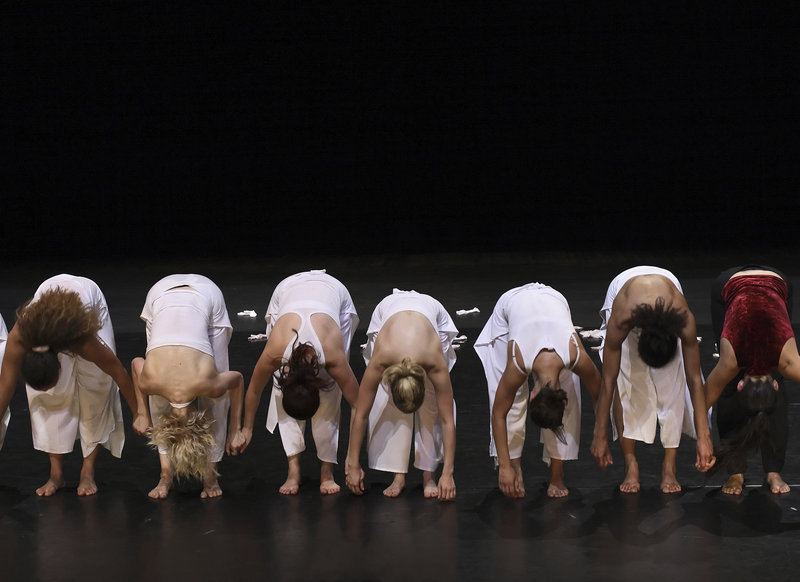 elkor/iStockphoto.com
The categories of Broadway and off-Broadway indicate the size of the theater—all off-Broadway houses have fewer than 465 seats. This size distinction allows apparent contradictions in that some of the theaters in the Times Square area are classified as off-Broadway; other houses almost next door are described as Broadway theaters.
While the Broadway shows stick to the formula of name stars, writers and directors, the off-Broadway productions are noted for their experimental presentations and revivals. These sometimes equal or surpass the artistry of Broadway and are usually the offerings of young hopefuls, although it is not uncommon for a Broadway "name" to appear in them.
Some Broadway theaters have become as well-known as the mainstream blockbuster plays they have supported, like "The Phantom of the Opera" at the Majestic. The Minskoff Theatre, Broadway and 45th Street, has been running "The Lion King" since 1997; phone (212) 869-0550.
Off-Broadway has its share of fine productions and performers, many along W. 42nd Street in places like the Playwrights Horizons.
Cherry Lane Theatre, 38 Commerce in Greenwich Village, is where many young actors got their start.
Queens Theatre in the Park, in Queens Theatre at Flushing Meadows Corona Park, presents a year-round schedule of plays, children's theater and dance; phone (718) 760-0064.
Off-off-Broadway is a free-for-all of experimental performances, usually by unknowns with something to say. Performances are staged at smaller venues and in out-of-the-way cafes, though these are still fun places to go.
Current theater listings appear in New York and The New Yorker magazines, in the newspapers and in Variety, a weekly newspaper devoted to the entertainment world, including off-Broadway theaters in Greenwich Village.
Tickets to Broadway shows are hard to come by but not impossible. Advance planning is the key to obtaining the best tickets for the best prices. Seats to Broadway shows are on sale anywhere from 3 months to 1 year in advance. Otherwise, TKTS booths at Times Square in Midtown Manhattan, near the South Street Seaport in Lower Manhattan and in the MetroTech Center in downtown Brooklyn sell discounted tickets on the day of the performance (see Theater Ticket Bargains). Seating varies and there is a service charge, but the effort may be well worth your while. In addition, tickets generally are available at theater box offices a few hours before show time (usually 8 p.m.).
Hit Show Club offers discounts of up to 50 percent off Broadway theater tickets. For a complete listing of services phone (800) 222-7469.
Or contact a ticket agency. Agencies charge a fee in addition to the price printed on the ticket; they also may charge a service fee for delivery of tickets to the hotel or box office.