Introduction
Memphis is the motherland of American music. Here, Elvis made his first recording and W.C. Handy penned the blues. As a result, many attractions at this destination have ties to rock, soul, gospel and blues music, and pilgrims gather to pay homage.
If Memphis had a soundtrack, its title track would be a peppy rock number to commemorate the city's prominence as the birthplace of rock 'n' roll. Elvis' first-ever recording, which was taped at the renowned Sun Studio, took the world by storm. Now the world takes Graceland by storm.
Deep, mellow sounds of '60s soul music honor Otis Redding, Isaac Hayes, Albert King and Al Green, who recorded at Stax Records, a significant R&B label that began as Satellite Records in Memphis. The city's Stax Museum of American Soul Music remembers these artists.
Exalted gospel harmonies hang over the Lorraine Motel, where Martin Luther King Jr., was assassinated in 1968. The motel is now the locale for the stellar National Civil Rights Museum.
And, of course, Memphis can't escape the blues. It was in the smoky saloons on Beale Street where Frank Stokes, Furry Lewis, Memphis Minnie, B.B. King, Louis Armstrong and others built on the gospel-like sounds of the Mississippi Delta. While performing here, W.C. Handy wrote "Memphis Blues," and hopeful musicians still head to Beale to take their chances in the clubs.
In Depth
Beale Street at night. The garish hues of neon-lit signs. The mouthwatering scent of barbecue. The touch of a breeze off the Mississippi. But most of all the sounds, the music. The thrum of an electric guitar, visceral drum beats, a saxophone's mellow moan.
Of course, the musical style most at home on Beale Street is the blues. Here in 1909 bandleader and classically trained musician W.C. Handy published one of the first and most popular blues songs, "The Memphis Blues." A statue of the Father of the Blues holding his trumpet presides over Beale Street in W.C. Handy Performing Arts Park.
It's hard to believe that bustling Beale's historic buildings were virtually abandoned due to hard times in the 1960s and '70s. But thanks to a redevelopment project, the district is one of the city's most visited attractions. Blues legend B.B. King, who saw the rise, fall and rebirth of Beale Street, started here in the 1940s. His flagship club's massive guitar-shaped sign is topped by a golden crown—he was the King of the Blues after all.
Another of Memphis' musical royal family also holds court on Beale. A statue of a guitar-wielding, hip-thrusting Elvis Presley captures the King of Rock 'n' Roll in mid-song, eyes closed, lips apart. Some credit him with not only popularizing rock music but helping to invent the genre—as an unknown 19-year-old he recorded "That's All Right" in a small Memphis studio.
Now a museum near the Beale Street Historic District, Sun Studio is hallowed ground to Elvis fans, but it's also where music legends B.B. King, Johnny Cash, Carl Perkins and Jerry Lee Lewis began their recording careers.
What Beale Street is to blues lovers, Graceland is to King devotees. Modest by today's standards, Elvis' home is the centerpiece of a complex covering many aspects of his life, including his military service, film career and automobile collection. Tours conclude at his gravesite after visiting rooms frozen in 1977, the year of his death.
The city's contribution to American music continues at Memphis Rock 'n' Soul Museum, with its comprehensive music history exhibits that trace rock 'n' roll from its rural Mississippi Delta roots through rockabilly, rhythm and blues, and soul. The name Stax comes up a lot in those exhibits, and for good reason. Stax Records developed the Southern Soul sound and was home to greats like Otis Redding, Isaac Hayes and Booker T. & the MGs. The Stax Museum of American Soul Music, on the site of the old Stax Records building, is crammed with memorabilia from the golden age of Memphis soul music.
But Memphis' music heritage lives on outside museum display cases. The city celebrates blues, jazz, country, pop and bluegrass during the Memphis Music and Heritage Festival in September, while the Memphis in May International Festival, a month-long event beginning with the 3-day Beale Street Music Festival, draws thousands to outdoor stages on the banks of the Mississippi.
Also part of the Memphis in May festival is the World Championship Barbecue Cooking Contest, which pits teams such as Natural Born Grillers, Notorious P.I.G. and Sweet Swine O' Mine against each other to win thousands of dollars. Despite the lighthearted names, barbecue in Memphis is serious business and as much a part of the culture as the blues.
Memphis-style ribs and soul-stirring blues go well together, and several Beale Street clubs serve both. But Memphis isn't all about music. It has its share of cultural institutions like the Memphis Brooks Museum of Art, the Memphis Pink Palace Museum and The National Civil Rights Museum at the former Lorraine Motel, site of Martin Luther King's 1968 assassination, now a moving, powerful tribute to the civil rights struggles of the 20th century.
By Car
Except for the downtown business core flanking the river, Memphis is circled by a controlled-access highway, I-240, which intersects with all major approach routes. I-40 is the primary east-west route, linking Memphis with Jackson and Nashville to the east and Little Rock and Fort Smith, Ark., and Oklahoma City to the west. As a bypass it runs convergent with I-240 around the northern edge of the metropolitan area, intersecting with Austin Peay Highway (SR 14) from the northeast and Danny Thomas Boulevard (US 51) from the north.
A freeway extension of the eastern portion of I-40 penetrates inside the I-240 loop as far as Highland Avenue, where it is shunted over to Summer Avenue (US 64/70/79) for a straight westward run toward downtown. On the west, I-40 interchanges with Arkansas-Riverside Drive, Second Street, Third Street and Front Street, the most direct entrances to the downtown area.
The major north-south corridor is I-55. From Jackson, Miss., and other points south it connects with the western leg of I-240, loops around the southwest part of the city and then, having picked up US 61, veers west at an interchange with E.H. Crump Boulevard. From St. Louis and points north, I-55 runs southward along the west bank of the Mississippi River, absorbing US 63 traffic from the northwest.
At West Memphis, Ark., I-55 joins briefly with I-40 before the two divide again to cross the Mississippi and circumnavigate Memphis. US 61 brings light traffic through the southern countryside from Vicksburg, Miss., and US 51 repeats the leisurely pace from Kentucky on the north.
The only other major approach routes are US 72 and US 78. The former provides access from Huntsville and Florence, Ala., angling into the heart of the city via Poplar Avenue. US 78 from Birmingham and Tupelo, Miss., enters Memphis as Lamar Avenue. It interchanges twice with I-240—once at the circumferential highway's southern segment and again on the western leg at E.H. Crump Boulevard.
Street System
As did nearly every facet of the city, Memphis' street plan developed with the river as a focus. Streets form a compass-oriented grid, running parallel or perpendicular to the Mississippi. Major arterials follow a more or less diagonal course as they radiate from the downtown business section.
Except for downtown, where Front, Main and Second through Seventh streets (all parallel to the Mississippi River) march inland, most streets and avenues are named. Although Madison divides north from south and Main and Florida separate east from west, compass designations are rarely used in Memphis addresses.
Unless posted otherwise, the downtown speed limit is 25 mph. The speed limit is 35 mph on major thoroughfares. Turning right at a red light after coming to a complete stop is legal unless otherwise posted. Similarly, so is turning left from one one-way street onto another. Pedestrians always have the right-of-way, particularly at marked crosswalks. Driving during rush hours, 6:30-9 a.m. and 4-6:30 p.m., should be avoided if possible.
Parking
As in any big city, parking downtown or near the major attractions is often at a premium. On-street parking, when a space can be found, is governed by meters. Commercial garages and parking lots are scattered throughout downtown. Rates average $2-$5 per hour, $7-$15 for all day.
Sales Tax
State sales tax is 7 percent; occupancy tax is 6 percent; and Memphis sales tax is 2.25 percent, for a combined lodging tax of 15.25 percent.
Police (non-emergency)
(901) 545-2677
Time and Temperature
(901) 526-5261
Hospitals
Baptist Memorial Hospital, (901) 226-5000; Delta Medical Center, (877) 627-4395; Methodist North Hospital, (901) 516-5200; Methodist South Hospital, (901) 516-3700; Regional Medical Center at Memphis, (901) 545-7100; Saint Francis Hospital, (901) 765-1000.
Visitor Information
Memphis Visitors Center
3205 Elvis Presley Blvd. Memphis, TN 38116. Phone:(901)543-5300 or (888)633-9099
The Tennessee State Welcome Center, 119 N. Riverside Dr. (at Jefferson), can provide maps, brochures, calendars of events and area attraction information; phone (901) 543-5300 or (888) 633-9099.
Air Travel
Domestic and foreign airlines serve Memphis International Airport (MEM), off I-240 exit 23 (Airways Boulevard). Taxis to major downtown hotels are available for about $30.
Rental Cars
Discounts are offered to AAA members by Hertz, (901) 345-5680 or (800) 654-3131.
Rail Service
Amtrak offers passenger service from Central Station, 545 S. Main St.; phone (901) 526-0052 or (800) 872-7245.
Buses
The Greyhound bus station is at 3033 Airways Blvd.; phone (800) 231-2222.
Taxis
The major company is Yellow Cab, (901) 577-7777. Fares are metered, with the basic rate $3.80 for the first mile, then $1.80 for each additional mile. One dollar is added for each additional passenger. A $3 surcharge is added to fares originating from the airport.
Public Transportation
Memphis Area Transit Authority (MATA) buses operate Mon.-Fri. 4:30 a.m.-11:15 p.m., Sat. 7 a.m.-8 p.m., Sun. and holidays 8-5. Base fare is $1.75, with increases for zones outside city limits; a day pass can be purchased for $3.50, and covers unlimited bus rides. Ages 65+, students and the physically impaired pay reduced rates with a special MATA ID card. Park 'n' Ride service is available at multiple locations within the city. Not all routes operate nights and Sundays.
The Main Street Trolley operates along Main Street between Shadyac and Butler avenues. The base fare is $1; 50c (ages 65+ and riders with disabilities). A day pass costs $3.50, and multiday passes are available. Exact fare is required. Contact MATA for further details; phone (901) 577-2640 or (901) 274-6282.
Essentials
Cut your own record at
Sun Studio
(706 Union Ave.), said to be the birthplace of rock 'n' roll; this is the small, unimposing studio where a young Elvis Presley, Jerry Lee Lewis and Johnny Cash first recorded their now signature sounds.
Shop for kitschy Elvis souvenirs at A. Schwab Dry Goods Store (163 Beale St.), or just peruse everything from voodoo potions to vintage clothes; in operation at the same location since 1876, its creaky wood floors hold tables loaded with fascinating knickknacks.
Catch live music in any number of clubs on legendary Beale Street, on which W.C. Handy, Louis Armstrong, Muddy Waters and B.B. King introduced the world to the Memphis blues. Although the city was declared "Home of the Blues" in 1977, once vibrant Beale had by then lost much of its appeal, with most of its music halls, saloons, pawnshops and stores shuttered; see why—after a 1980s makeover—it remains a Memphis focal point.
If you're looking for the best places to eat Memphis barbecue, you can try Memphis' famed dry ribs at the bare-bones, basement-style
Rendezvous
(52 S. 2nd St.). (A heads-up: The waitstaff prides itself on being curt.) Or try a slow-cooked, hand-pulled pork sandwich (topped with coleslaw, of course) at
Corky's Ribs & BBQ
(5259 Poplar Ave.).
Check out colorful, homespun works in the folk art gallery, examine historic photographs and attend a jazz, soul, gospel or blues concert at the
Center for Southern Folklore
(119 S. Main St.).
Pay homage to the civil rights movement and to Dr. Martin Luther King Jr. at the site of his assassination, the Lorraine Motel, and visit
The National Civil Rights Museum
(450 Mulberry St.), which will leave you in a contemplative mood.
No trip to Memphis is complete without a visit to
Elvis Presley's Graceland
(3717 Elvis Presley Blvd.) for a tour of the King's retro-style Graceland Mansion. Check out the King's private airplanes; his 1955 pink Cadillac; his flashy, custom-made clothing; view home movies; and visit his gravesite while exploring the compound.
Learn the history of soul music at
Stax Museum of American Soul Music
(926 E. McLemore Ave.), on the site of the original Stax Records, where you can see Isaac Hayes' blue '72 Cadillac, Ike Turner's Fender guitar and a century-old church from the Mississippi Delta.
Experience the scope of Memphis' music history at the
Memphis Rock 'n' Soul Museum
(191 Beale St.), where exhibits include B.B. King's "Lucille" guitar and costumes worn by Johnny Cash and Elvis.
Peruse paintings from the Italian Renaissance, British portraiture and Baroque, French Impressionist and contemporary collections at
Memphis Brooks Museum of Art
(1934 Poplar Ave.); the museum's 1916 Beaux Arts building in Overton Park is a work of art itself.
Explore the history of Memphis and the Mid-South (cultural as well as natural) at
Memphis Pink Palace Museum
(3050 Central Ave.) and become part of the action at the museum's 3D theater and planetarium.
Cross a bridge or take a monorail by the riverfront to reach
Mud Island River Park
(125 N. Front St.); be sure to check out the full-size boat replicas at the
Mississippi River Museum
and the River Walk, a scale model of every curve of the Mississippi as it flows from Cairo, Ill., to the Gulf of Mexico.
Enjoy the elaborate ceremony as the resident ducks at
The Peabody Memphis
(149 Union Ave.), one of the city's most posh hotels, take an elevator from their rooftop palace to the lobby, waddle across a red carpet to a marble fountain and float for 6 hours before repeating the process in reverse.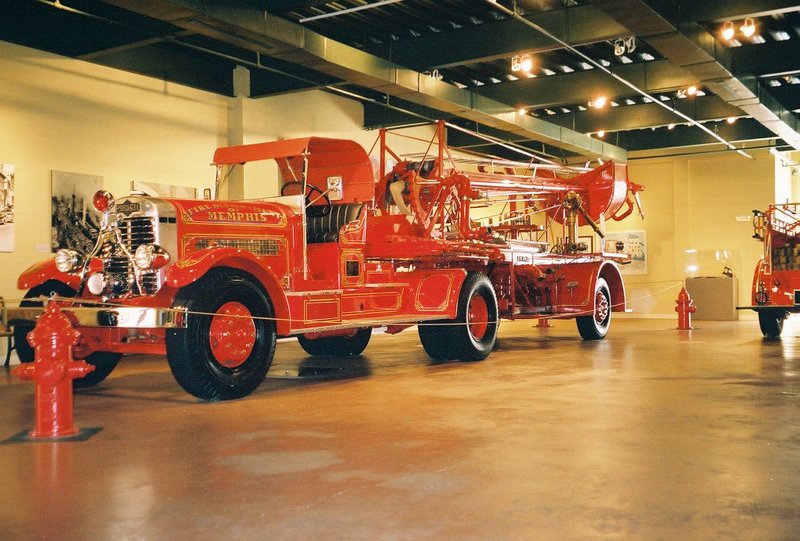 Wikimedia Commons/Thomas R Machnitzki
Under 13
Imaginative minds will discover all sorts of fun things to do at
The Children's Museum of Memphis
(2525 Central Ave.) as they play in an indoor tree house, shop for groceries in a pint-sized store, watch honeybees in action and drive a sheriff's car—virtually, of course.
Young firefighters-in-training will beg for a visit to the
Fire Museum of Memphis
(118 Adams Ave.). Located in a historic fire house, the museum encourages children to climb on and through fire trucks and slide down a brass fireman's pole. High-tech exhibits like a fire simulation room and an animatronic firehouse horse teach fire safety.
Kids can run, slide and climb their way around Woodland Discovery Playground, an innovative play space within
Shelby Farms Park
(7171 Mullins Station Rd.) in East Memphis. The space includes sand play areas, a grassy lawn, giant slides and rope nets. After playtime, check out the other things to do at the park—there are miles of trails, a zipline course and even a buffalo range to explore.
Memphis Botanic Garden
(750 Cherry Rd.) features a kid-friendly zone called My Big Backyard with more than 15 themed play areas and educational activities. From tunnels and rope bridges to puppet shows and whimsical playhouses, kids and families will love playing together at this garden.
Teens
The
Slave Haven Underground Railroad Museum
(826 N. Second St.) is a great experience for teens with an interest in history. A narrated tour takes visitors through the antebellum home of Jacob Burkle, an immigrant who provided refuge to runaway slaves. A hidden cellar, trap doors and an escape route reveal the home's remarkable past.
Did you know Memphis is home to a guitar factory? Get a behind-the-scenes look at the facility with
Gibson Guitar Factory Tours
(145 Lt. George W. Lee Ave.). You'll get to watch as luthiers—the skilled artisans who make the guitars—transform simple blocks of wood into beautiful instruments. The guided tour ends in the factory store where you can play on finished guitars or pick one out to take home.
Spend a few hours immersed in history at
The National Civil Rights Museum
(450 Mulberry St.), housed in the Lorraine Hotel where Dr. Martin Luther King, Jr. was assassinated in 1968. The museum includes interactive exhibits and a film that tells the story of the African American experience from slavery through the Civil Rights Movement. Emotional—and sometimes graphic—displays bring history to life and encourage discussion.
The summer music concert series at
Overton Park
(1914 Poplar Ave.) is well-loved by both Memphis residents and visitors. Beginning in late May, free outdoor concerts are offered Thursday through Sunday at the band shell, with shaved ice vendors and food trucks providing snacks and sweet treats. Be sure to bring a blanket and arrive early for a good seat on the lawn.
What to Do for All Ages
Lions and tigers—oh my! The
Memphis Zoo
(2000 Prentiss Pl.) entertains visitors of all ages with animal shows and more than 3,500 animal residents. Hands-on opportunities include a stingray touch tank, giraffe feedings and camel rides. Be sure to visit the giant panda exhibit where "YaYa" and "Le Le" live among authentic Chinese gardens and architecture.
No trip to Beale Street is complete without a stop at A. Schwab Dry Goods Store (163 Beale St.). Part general store, part soda fountain, the shop has been a Memphis institution since 1876. Tables are filled with an assortment of voodoo potions, knickknacks, T-shirts and Moon Pies, and an old-fashioned soda fountain serves up milk shakes, sundaes and made-to-order sodas.
If you're looking for fun places to eat, a good time is guaranteed when dining at
Huey's Downtown
(77 S. Second St.), where patrons are allowed (and encouraged!) to blow frilled toothpicks through a straw into the ceiling while they wait. Ask your server to demonstrate their best toothpick-shootin' technique, then nosh on tasty burgers, onion rings, fried pickles and other favorites.
Shopping in Memphis
Beale Street, with its raucous blues clubs and brilliant neon signs, is the heart of downtown Memphis' tourist district and the place to go for Blues City T-shirts, Elvis refrigerator magnets and postcards of Graceland and the Peabody Memphis hotel. First-time visitors may be surprised at how compact the district is—it's really just a couple blocks along Beale—so you could conceivably hit all the stores here within a single afternoon. But first on your list should be A. Schwab Dry Goods Store , 163 Beale St., a Beale Street institution since 1876.
Yes, they have Memphis souvenirs here. They also have just about anything else you can imagine: sun hats, calendars, clothing, coffee mugs, shampoo, collectible figurines and other knickknacks, Elvis biographies, toys, costume jewelry, candy, hardware, tools and even some voodoo paraphernalia. On the second floor, there's a museum of sorts where you can handle antique items from the old-fashioned general store's past, including ancient-looking adding machines, mysterious iron kitchen gadgets, photos, ledgers and high school yearbooks. Just 5 minutes of sensory overload here and you'll know why the store's motto is, "If you can't find it at A. Schwab, you're better off without it!"
Other shops on Beale worth noting: Tater Red's , 153 Beale St., under the neon sign of a skull with hypnotic eyes wearing a top hat. This purveyor of lucky mojos and voodoo dolls will also sell you signed photographs of blues and rock 'n' roll stars and an array of other music collectibles in addition to souvenirs emblazoned with the creepy cartoon image of the store's death's-head logo.
Strange Cargo , across the street at 172 Beale St., has novelty items, some of which are on the risqué side. For rock 'n' roll merchandise, head to Hard Rock Cafe at 126 Beale. A block south of Beale at 145 Lt. George W. Lee Ave. is the Gibson Beale Street Showcase Factory Store at the Gibson Guitar Factory, a fun place to browse if you're in the market for a new guitar or just enjoy looking at the beautifully crafted instruments.
Head a few blocks north to
The Peabody Memphis
historic hotel, 149 Union Ave., to check out the elegantly appointed lobby—famous for its twice daily duck parade to and from the centerpiece marble fountain—and the Peabody's upscale gift shops and clothing stores. Foremost among these is another Memphis institution: Lansky Brothers , a men's clothier since the late 1940s known for its famous clientele, which has included Elvis Presley as well as Johnny Cash, B.B. King, Isaac Hayes and Jerry Lee Lewis among others. Even if the prices are out of your range, the wall-mounted guitars autographed by various recording stars are worth a look in their own right.
Memphis' historic commercial district along Main Street has struggled for a long time, and the smattering of clothing stores, art galleries and furniture stores does not exactly qualify the district as a shopping mecca, but getting around on foot is fairly easy. The street is closed to car traffic between Market Street and Union Avenue, and the early 20th-century buildings are well maintained and many have lovely, ornate facades.
One local favorite on Main Street is The Peanut Shoppe , a tiny store that's hard to miss thanks to its 2-story-high "Peanuts" sign in the shape of an arrow pointing to its front door. The clerks here will explain the health benefits associated with each kind of nut (their selection is in no way limited to just peanuts), but for candy lovers, they also have an assortment of caramel- and chocolate-covered nuts as well. Munching on a bag of fresh roasted pecans while strolling through this pedestrian-friendly district is a great way to experience downtown Memphis once you've seen the sights along Beale Street.
Near The National Civil Rights Museum, you'll find what's become known in recent years as the South Main Street Arts District. Art galleries, trendy clothing boutiques featuring local designers and shops selling hand-crafted jewelry give the district a more urban, sophisticated vibe than you'll experience elsewhere on Main Street. Coffee shops offer a quick cup of your favorite blend or if you have time for a sit-down meal, check out the Arcade Restaurant at the corner of Main and G.E. Patterson, Memphis' oldest café, serving Southern home cooking since 1919.
Housed in a pyramid-shaped building just north of downtown, Bass Pro Shops at the Pyramid is a sprawling complex featuring an 84,000-gallon alligator swamp, duck aviary, waterfowling museum, bowling alley and a glass-floored observation deck.
If you venture outside of downtown, the Cooper-Young neighborhood in Midtown just a few miles east of the city center is known for antiques and secondhand clothing shops. Most of the antique stores are along Central Avenue between Cooper Street and East Parkway, a stretch of busy four-lane road not at all inviting to pedestrians.
Across Central Avenue and down a couple blocks toward East Parkway is Flashback , a large store specializing in 1950s-era housewares, knickknacks and furniture with a small area for vintage clothing off to one side. You'll find several styles and decades represented here, but mid-century modern rules, so if you're in the market for a kidney-shaped coffee table, a starburst wall clock or a chrome dinette, this is the place to go.
The epicenter of the Cooper-Young District—no surprise here—is the intersection of Cooper Street and Young Avenue a couple blocks south of Central. With trees, Victorian houses, narrower streets and crosswalks, this part of the district offers a more pedestrian-friendly environment, so you'll find it easier (not to mention less hazardous) to browse among the locally owned shops selling used records, used books and funky clothing. The area's also known for its coffee houses and trendy restaurants where you can pause to take stock of your purchases.
Just east of Midtown in the area known as East Memphis, two shopping centers worth noting face each other across busy Poplar Avenue. Oak Court Mall is anchored by Macy's and Dillard's, while Laurelwood Shopping Center features high-end clothing boutiques, art and interior design galleries, jewelry stores, a stationery shop and The Booksellers at Laurelwood , an independent book store.
If you continue east on Poplar Avenue, you'll come across a retail landmark of sorts in the Memphis suburb of Germantown. The Shops of Saddle Creek , at Poplar and West Street/West Farmington Boulevard, was one of the first lifestyle shopping centers—typified by open-air plazas and immaculate landscaped areas connecting stores rather than enclosed corridors—when it was built in 1987. Burbling fountains and a thick tree canopy provide a lovely setting for the trendy, upscale shops that include Free People, J. Crew, Madewell, Lucky Brand Jeans and Talbots.
Tanger Outlets in Southaven, Miss., has more than 60 outlet stores.
Memphis Nightlife
Since an act of Congress in 1977, Memphis has officially been known as the "Home of the Blues," and Beale Street has been the cherished front door of that home from the beginning, when musical pioneers such as W.C. Handy composed some of the earliest blues songs here in the early 1900s. Originally a bustling commercial district with African-American-owned businesses of all kinds, Beale Street fell on hard times until a 1980s revitalization project created the neon-lit, tourist-friendly and some would say sanitized version of today.
Crowds still make the pilgrimage to Beale Street restaurants and bars seeking that soulful sound in renovated brick buildings between Main and Fourth. On any given night you might hear rock 'n' roll, jazz, funk and the latest dance club music along with the home-grown blues style so closely associated with Memphis and Beale. You'll have plenty of time to get your groove on, too, as many downtown Memphis bars and night clubs stay open until 2 or 3 a.m. (sometimes as late as 5 a.m.) and are open on Sundays.
Enjoying a prominent corner on Beale and Second, this location of the B.B. King's Blues Club chain, 143 Beale St., might disappoint blues purists since the house band is as likely to play rock and funk as traditional blues, despite the name of the legendary guitarist and King of the Blues over the door. But anyone hankering for tasty Southern cooking and a lively atmosphere steeped in blues imagery is bound to leave this Beale Street landmark happy, and that's not to mention the frequent appearances by big-name blues acts. Phone (901) 524-5464.
Across the street at 152 Beale St., Club 152 adds something different to the Beale Street scene by being both a blues venue, as you might expect, as well as an urban-style dance club. You'll find the main stage on the first floor, which is the venue for both live music and DJ-mixed dance tunes. Phone (901) 544-7011.
Just down the block, at the corner of Beale and Third, is Rum Boogie Cafe , 182 Beale St., which has a reputation for rum drinks (hence the name), a respectable beer selection, Memphis-style barbecue ribs, and red beans and rice. Even if you skip the Southern cuisine you can still have a blast grooving to the blues and rock bands playing nightly or ogling the décor, which includes more than two hundred autographed guitars suspended from the ceiling and mounted on the walls. Look for the prized scribbles of George Thorogood, Stevie Ray Vaughan, Sting, Henry Rollins, Kenny Loggins and bands like Aerosmith and The B-52s. Phone (901) 528-0150.
Probably the most eye-catching establishment on Beale, which is saying a lot considering the gaudy neon signage competing for your attention, is Silky O'Sullivan's Irish Bar , 183 Beale St. Massive steel beams support an elaborate three-story brick façade, all that remains of a 19th-century hotel, saloon and gambling den known as the Gallina Building. The old reinforced façade is now the entrance to a festive patio, scene of dueling pianos nightly, while blues bands play indoors. This is Beale Street, after all, and even Irish pubs host the blues. O'Sullivan's other claim to fame? A gallon-bucket-sized cocktail called "The Diver," to be shared, of course. Phone (901) 522-9596.
Find a seat on the second-floor patio at Alfred's On Beale across Third Street from Silky O'Sullivan's at 197 Beale St., and you'll have a nice view of the goings-on along Beale. And you can enjoy good Southern comfort food while you people watch. Alfred's books a variety of musical acts but focuses on classic rock 'n' roll and Top 40 faves from the past. On weekends, the large dance floor stays busy late into the night. Phone (901) 525-3711.
If you're looking for a place to relax and enjoy a cold one, then walk on over to nearby Flying Saucer Draught Emporium , 130 Peabody Pl., which has what can only be called an encyclopedic beer selection. A bank of windows on two sides opens up to create something like a patio when the weather is nice, and the spacious brewpub has pool tables and dartboards that will help you pass the time with friends. Scores of plates displayed on the walls honor local beer connoisseurs—members of the "UFO Club"—who have managed to sample the Flying Saucer's entire beer menu. Phone (901) 523-8536.
The Peabody Memphis
hotel, 149 Union Ave., famous for its twice daily duck march through its lobby, is a favorite with tourists. Once you've seen the ducks waddle into the elevator to return to their rooftop pen around 5 p.m., step over to the Peabody hotel bar for a martini and a chance to take in the elegant setting without the crowds. Phone (901) 529-4000.
If you're hungry, exit the Peabody and cross Second Street to
Huey's Downtown
, 77 S. Second St., home of juicy, award-winning hamburgers and delectable onion rings. And you can hone your skill at blowing frilled toothpicks through a straw and into the ceiling, an activity the management surprisingly encourages; your waiter will show you the best technique. On Sunday evenings Huey's features live bands playing blues, rock and soul. Phone (901) 527-2700.
If you want a taste of Memphis nightlife beyond the usual tourist haunts downtown, drive or catch a cab to midtown's Cooper-Young District, an eclectic neighborhood popular with Memphians looking for innovative cuisine and cool, laidback hangouts closer at hand than the party dens of Beale Street. Celtic Crossing , 903 S. Cooper St., is one such gathering place, an Irish bar with a tree-shaded outdoor patio and live music on Sundays when weather permits. Phone (901) 274-5151.
And just off the intersection of Cooper and Young that gives the district its name, Young Avenue Deli , 2119 Young Ave., brings local bands to its stage several nights a week. What's more, the deli's better-than-average pub fare includes several vegetarian options as well as tasty beer batter fried pickles and homemade french fries. The deli's combination of good food, a large beer selection and live alternative rock, pop and country music is a winning one. Phone (901) 278-0034.
Not long ago another exciting nightlife option appeared on the southern horizon when rural Tunica County, Miss., transformed itself virtually overnight into a 24-hour, Las Vegas-style gambling mecca. Less than an hour south of Memphis, the huge casino resorts along the Mississippi River boast headline entertainment, live music and comedy acts along with all the slot machines and poker, blackjack, roulette and craps tables you'd find on the Vegas Strip. Phone the Tunica Convention & Visitors Bureau, (662) 363-3800 or (888) 488-6422.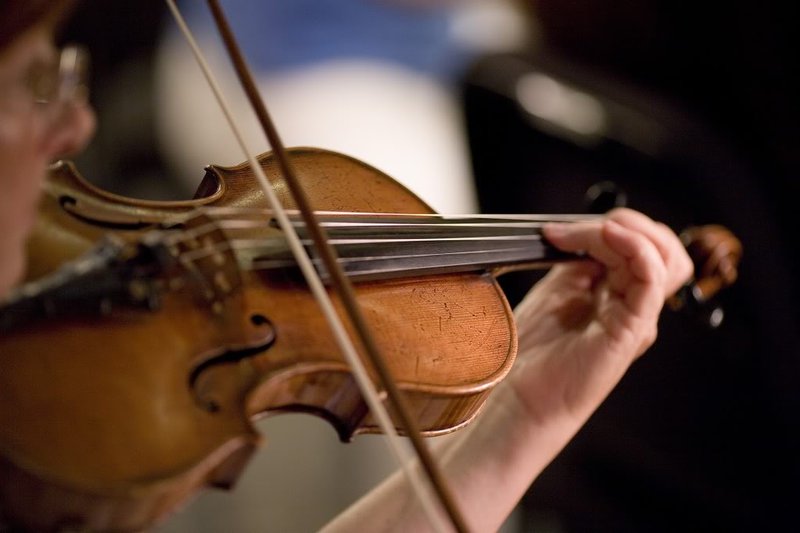 Memphis Performing Arts
Memphis offers a variety of cultural activities—ballet, opera, dance, the symphony and professional theater. The arts are supported by several colleges and professional organizations. Many touring companies play Memphis, and there are eight local theater groups.
The Orpheum Theatre, 203 S. Main St. at the corner of Beale, was one of the South's grandest vaudeville and movie palaces. Built in 1928, it has its original Wurlitzer organ and offers a variety of musical and theatrical productions, including Broadway road shows, throughout the year and a family series October to mid-March; phone (901) 525-3000.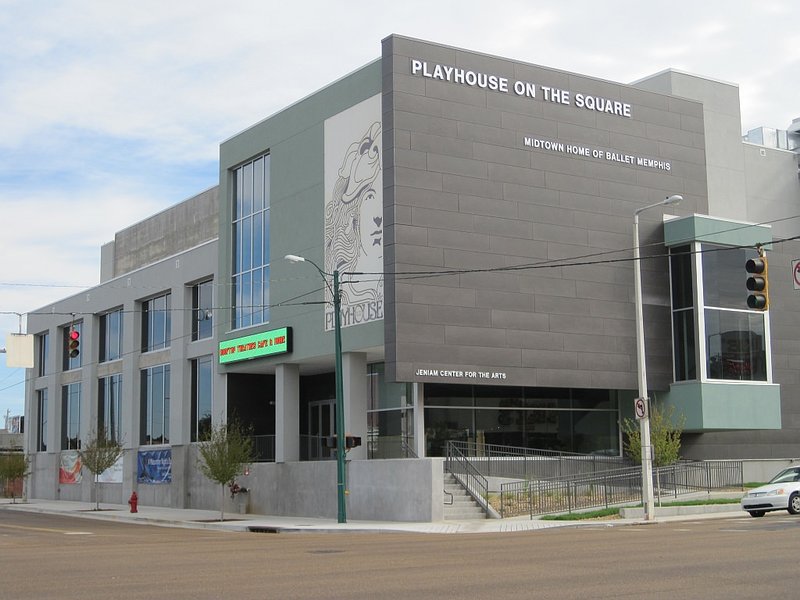 Wikimedia Commons/Thomas R Machnitzki
The Playhouse on the Square, at 66 S. Cooper in Overton Square, offers professional live theater throughout the year; phone (901) 726-4656.
Performing at the Clark Opera Memphis Center, 6745 Wolf River Pkwy., is Opera Memphis, which offers two mainstage performances each year; phone (901) 257-3100 for ticket or performance information. The Memphis Symphony Orchestra performs at The Cannon Center for the Performing Arts, Poplar Avenue and N. Main Street; phone (800) 726-0915 for the Cannon Center or (901) 537-2500 for symphony tickets. Music and dance performances take place September through May at the 288-seat Buckman Performing & Fine Arts Center at St. Mary's Episcopal School, 60 Perkins Ext.; phone (901) 537-1472.
Memphis also has a number of repertory theaters, including the Circuit Playhouse, 51 S. Cooper, (901) 726-4656, and Theatre Memphis, 630 Perkins Extended, (901) 682-8323.
Big-name bands play at the Memphis Cook Convention Center. Other headliners appear at Mud Island Amphitheater; phone (901) 576-7241 for ticket or performance information. A variety of free outdoor concerts are held in the fall and summer in Overton Park at the Levitt Shell, 1928 Poplar Ave.; phone (901) 272-2722.
Memphis Sports & Recreation
With more than 160 parks, Memphis has the space and facilities to provide recreation for its citizens and visitors. Sprawling 342-acre
Overton Park
contains the Memphis Brooks Museum of Art and Memphis Zoo as well as a nine-hole golf course, a lake, picnic grounds and walking trails.
Golfers have a choice of public golf courses, including Links at Audubon, 4160 Park Ave., (901) 683-6941; Links at Davy Crockett, 4382 Range Line Rd., (901) 358-3375; Links at Fox Meadows, 3064 Clarke Rd., (901) 362-0232; Links at Galloway, 3815 Walnut Grove Rd., (901) 685-7805; Links at Pine Hill, 1005 Alice Ave.; (901) 775-9434; Quail Ridge, 4055 Altruria Rd., (901) 386-6951; and Stonebridge, 3049 Davies Plantation Rd. in Lakeland, (901) 382-1886. Also in Memphis are more than 100 public tennis courts, including Leftwich Tennis Center, 4145 Southern Ave., (901) 685-7907.
The city's premier recreation area is the Meeman-Shelby Forest State Park, north of town near Millington. Opportunities for biking, horseback riding, fishing, swimming, boating, camping and hiking are all available.
The 1,138-acre T.O. Fuller State Park is at the southern city limits. This park has a swimming pool, a picnic area and more than 8 miles of self-guiding nature trails; for more information phone (901) 543-7581.
Shelby Farms Park, a 4,500-acre park northeast of Memphis off I-40 at 7171 Mullins Station Rd., offers biking, fishing and horseback riding and has nature paths, a playground, an amphitheater, a 50-acre bison range, an 18-hole disc golf course, a zipline course, a paved multi-use promenade and a 10-mile urban trail. More than 20 bodies of water include popular Pine Lake and Hyde Lake. A visitor center, 6903 Great View Dr. N., is open daily; a bistro cafe is located in the FedEx Event Center. Paddleboat, canoe, kayak, paddleboard and bicycle rentals are available. A Water Play Sprayground is open in summer; phone (901) 767-7275.
Live and simulcast greyhound and Thoroughbred racing can be found at Southland Park Gaming and Racing, 1550 N. Ingram Blvd. in West Memphis, Ark. (pari-mutuel betting is illegal in Tennessee); phone 800-467-6182.
Although not a spectator sport, another form of betting has become a popular recreational activity with Memphians. Many citizens enjoy traveling just south of town to Tunica, Miss., off US 61, where a small city of casinos, some dockside, offers gambling and entertainment.
The baseball tradition is upheld by the Memphis Redbirds, a farm club of the St. Louis Cardinals. The Redbirds play at AutoZone Park at 200 Union Ave.; phone (901) 721-6000. Major sports facilities include the Liberty Bowl Memorial Stadium and Fairgrounds, (901) 729-4344, and Landers Center in Southaven, Miss., home to the Mississippi RiverKings of the Southern Professional Hockey League; for ticket information phone (662) 342-1755.
The NBA's Memphis Grizzlies and University of Memphis Tigers play basketball at the FedExForum, 191 Beale St. at Third Street. For Grizzlies tickets phone (800) 462-2849; for Tigers tickets phone (901) 678-2331.
DenisTangneyJr/iStockphoto.com
Bus and Carriage Tours
Horse-drawn carriage tours of the city are available through Carriage Tours of Memphis, 393 N. Main St., (901) 527-7542.
Walking Tours
There are several sightseeing areas in Memphis, including Victorian Village, Beale Street and Elmwood Cemetery. Victorian Village is a collection of 19th-century buildings centering on the 600 block of Adams Avenue. Of the nine churches nearby, the oldest is Calvary Episcopal Church, which dates from 1832. Brochures describing a self-guiding walking tour through Victorian Village are available at the Woodruff-Fontaine House.
Beale Street, the birthplace of the blues, now features restaurants, shops and music clubs in a three-block entertainment district.
Docent-led walking tours of Elmwood Cemetery are available by appointment; phone (901) 774-3212.
A visit to Memphis isn't complete without stopping at A. Schwab Dry Goods Store , a Beale Street institution since 1876, so head back to the city's downtown core. The dry goods store, still owned by the same family, retains its squeaky wood floors and aisles stocked with such out-of-circulation items as voodoo supplies, size 74 overalls, lye soap and top hats. If you rummage around, you'll also find a good supply of reasonably priced Elvis souvenirs.
For a night on the town, head a few blocks south of the Peabody to Beale Street. Although the city of Memphis was declared "Home of the Blues" by Congress in 1977, once vibrant Beale Street by that time had lost much of its appeal, with most of its music halls, saloons, pawnshops and stores shuttered. The street underwent a metamorphosis in the 1980s, however, and the result is now the focal point of Memphis' nightlife scene. Street performers provide entertainment as locals and visitors barhop from jazzy blues emporiums to lively rock clubs, and bright neon signs serve as an enticement to a variety of shops and restaurants.
For a perfect end to your evening, return to The Peabody for a nightcap in the hotel's classy Lobby Bar.
Overton Square, centered around Madison Avenue and Cooper Street, is a great place to spend an evening checking out the music scene and watering holes. Not far away is the Cooper-Young district, encompassing the area around Cooper Street and Young Avenue, which has an interesting mix of bars, restaurants and shops.
For a cultural interlude, spend some time at Memphis Brooks Museum of Art exploring its wide-ranging collection that includes Renaissance masterpieces, Baroque paintings, works by French impressionists and an impressive group of English portraiture.
The Memphis Zoo welcomed its first visitors to its Overton Park digs in 1906. More than a century later a greatly expanded zoo gives visitors a chance to watch polar bears swimming and playing underwater, marvel at birds of prey and observe big cats in a 4-acre natural habitat.
About an hour's drive south of Memphis is an unlikely spot for a gambling mecca, but a great way to spend an evening. Cotton fields line one side of the highway leading into Tunica, Mississippi, while just off the other side are clusters of Las Vegas-style casinos, all on or near the Mississippi River and all offering 24-hour, non-stop action. Try your hand at poker, slots and an assortment of table games—maybe you'll win enough for a return trip to Memphis.
The tour of Elvis' Automobile Museum includes his 1955 pink Cadillac and other cars and motorcycles. Serious fans looking for more intimate details about the life of the rock 'n' roll legend should visit the Graceland Archives, which features photographs and even more memorabilia.
Memphis' Musical Roots
Memphis is synonymous with the blues. While the musical style has its origin in the cotton fields of the Mississippi Delta, it was in the hazy clubs lining Beale Street where jug bands and electric guitar acts introduced the blues to urban ears. Sleepy John Estes, Furry Lewis, Memphis Minnie and W.C. Handy were among the first to define the sound, which relied upon harmonicas, mandolins, banjos and guitars as well as washboards, kazoos, Jew's harps and jugs. While performing in PeeWee's Saloon on Beale, Handy put the song "Memphis Blues" to paper; considered the first published blues song, it epitomized the city's sound, and the name came to describe blues with both a rhythm and lead guitar. Later, such legendary blues musicians as Muddy Waters, B.B. King, Howlin' Wolf and Ike Turner performed on Beale and recorded in Memphis. Nightclubs still line the blocks between Second and Fourth streets, and on any given night, you can hear blues, rock, jazz and country music in the air.
The city also reigns as the birthplace of rock 'n' roll. When an 18-year-old Elvis Presley stepped up to the mic at the cramped Sun Studio, he claimed that his sound was like no other. And indeed, he changed the tune of American music for good. Initially coined as rockabilly, his first recording of "That's All Right (Mama)" was a unique combination of hillbilly and country and western that would soon be known worldwide as rock 'n' roll. Following in the King's footsteps, Jerry Lee Lewis, Carl Perkins and Johnny Cash also recorded at Sun Studio. Elvis built his white-columned Graceland estate in the mid-1950s and lived there until his death in 1977. To this day, thousands of fans continue to visit the King's home and grave, and his birthday is a citywide holiday.
Soul music has ties to the city as well. Stax Records (which began as Satellite Records) and Hi Records attracted soul legends Otis Redding, Booker T. and the MG's, Isaac Hayes and Al Green, all of whom recorded in Memphis. Softer than other soul compositions, Memphis soul presented a sultry compilation of horns, organ, bass and drums.