Essentials Cut your own record at Sun Studio (706 Union Ave.). Said to be the birthplace of rock 'n' roll, this is the small, unimposing studio where a young Elvis Presley, Jerry Lee Lewis and Johnny Cash first recorded their now signature sounds.
Shop for kitschy Elvis souvenirs at A. Schwab Dry Goods Store (163 Beale St.), or just peruse everything from voodoo potions to vintage clothes. In operation at the same location since 1876, its creaky wood floors hold tables loaded with fascinating knickknacks.
Ply the muddy waters of the Mississippi River with Sightseeing Cruises Aboard the Memphis Riverboats (251 Riverside Dr.)—choosing from narrated sightseeing cruises or evening cruises featuring a barbecue dinner and music.
Catch live music in the clubs on legendary Beale Street, where W.C. Handy, Louis Armstrong, Muddy Waters and B.B. King introduced the world to the Memphis blues. Although the city was declared "Home of the Blues" in 1977, once vibrant Beale had by then lost much of its appeal, with most of its music halls, saloons, pawnshops and stores shuttered. After a 1980s makeover, it remains a Memphis focal point.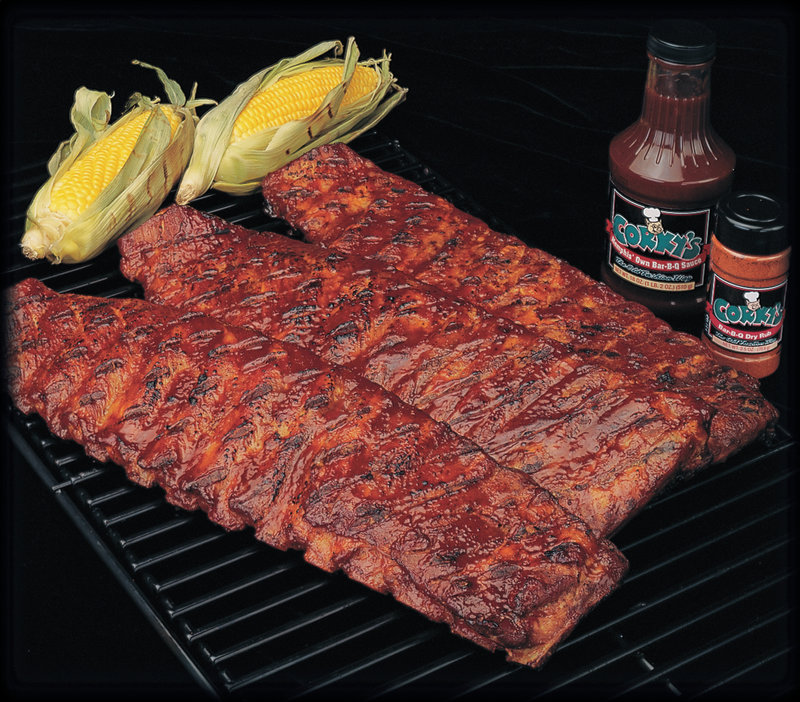 Corkys BBQ/Corkys BBQ
If you're looking for the best Memphis barbecue, try Memphis' famed dry ribs at the bare-bones, basement-style Rendezvous (52 S. 2nd St.). (A heads-up: The waitstaff prides itself on being curt.) Or try a slow-cooked, hand-pulled pork sandwich (topped with coleslaw, of course) at Corky's Ribs & BBQ (5259 Poplar Ave.).
Check out colorful, homespun works in the folk art gallery, examine historic photographs and attend a jazz, soul, gospel or blues concert at the Center for Southern Folklore (119 S. Main St.).
Pay homage to the civil rights movement and to Dr. Martin Luther King Jr. at the site of his assassination, the Lorraine Motel, and visit The National Civil Rights Museum (450 Mulberry St.).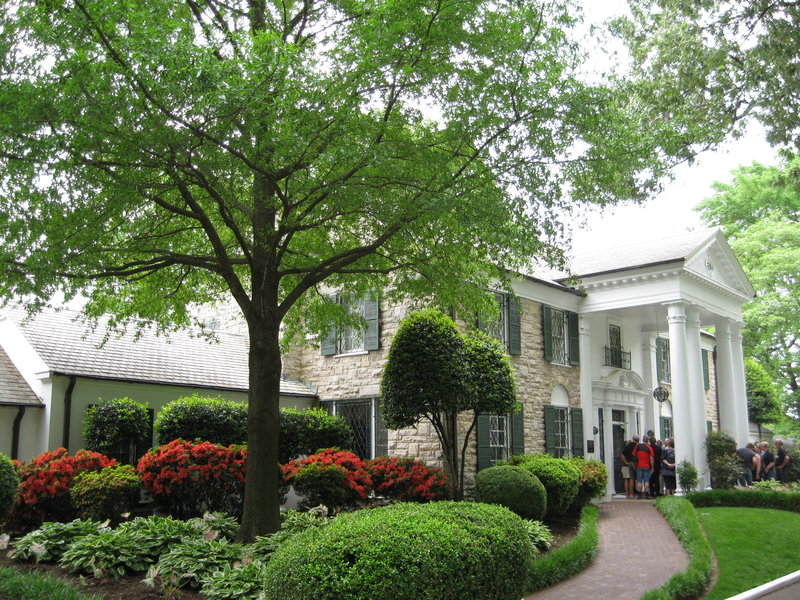 AAA/Frank Swanson
No trip to Memphis is complete without a visit to Elvis Presley's Graceland (3717 Elvis Presley Blvd.) for a tour of the King's retro-style Graceland Mansion. Check out the King's private airplanes; his 1955 pink Cadillac; his flashy, custom-made clothing; view home movies; and visit his gravesite while exploring the compound.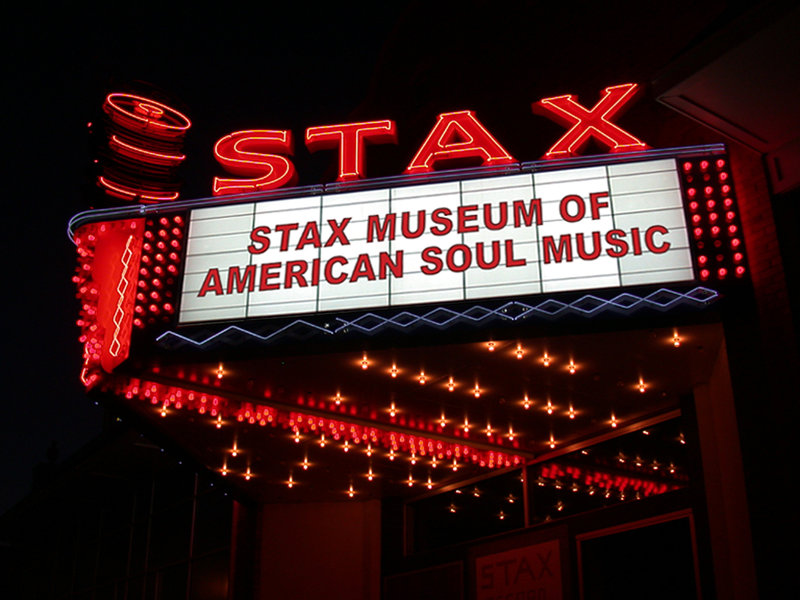 Memphis CVB/Memphis CVB
Learn the history of soul music at Stax Museum of American Soul Music (926 E. McLemore Ave.), on the site of the original Stax Records, where you can see Isaac Hayes' blue '72 Cadillac, Ike Turner's Fender guitar and a century-old church from the Mississippi Delta.
Experience the scope of Memphis' music history at the Memphis Rock 'n' Soul Museum (191 Beale St.), where exhibits include B.B. King's "Lucille" guitar and costumes worn by Johnny Cash and Elvis.
Peruse paintings from the Italian Renaissance, British portraiture and Baroque, French Impressionist and contemporary collections at Memphis Brooks Museum of Art (1934 Poplar Ave.); the museum's 1916 Beaux Arts building in Overton Park is a work of art itself.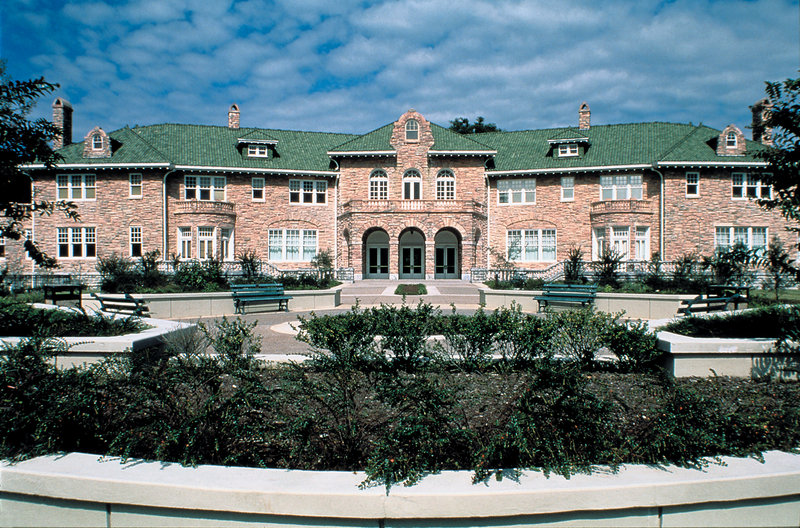 Memphis CVB/Memphis CVB
Explore the history of Memphis and the Mid-South (cultural as well as natural) at Memphis Pink Palace Museum (3050 Central Ave.) and become part of the action at the museum's 3D theater and planetarium.
Cross a bridge or take a monorail by the riverfront to reach Mud Island Park (125 N. Front St.); be sure to check out the full-size boat replicas at the Mississippi River Museum and the River Walk, a scale model of every curve of the Mississippi as it flows from Cairo, Ill., to the Gulf of Mexico.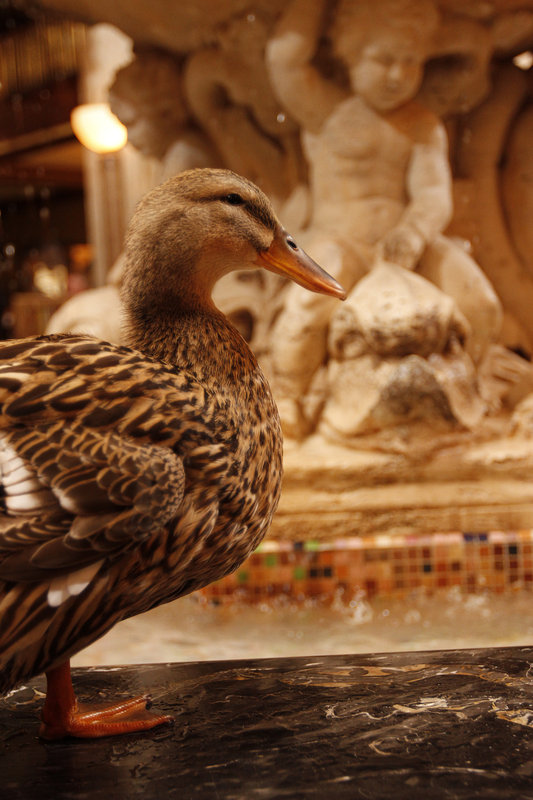 Courtesy of Peabody Memphis
Enjoy the elaborate ceremony as the resident ducks at The Peabody Memphis (149 Union Ave.), one of the city's most posh hotels, take an elevator from their rooftop palace to the lobby, waddle across a red carpet to a marble fountain and float for 6 hours before repeating the process in reverse.