Arizona's Big-City Destination
Splashy resort and spa websites gush with words like "posh" and "pampered." "South Beach meets the Sonoran Desert" sums up the nightlife and shopping. And there are more than enough golf courses here (250-plus at last count) to keep Tiger Woods out of trouble. Phoenix, once known as little more than a tanning salon for traveling retirees, has become the Arizona desert's big-city vacation oasis for all ages.
The downtown core, while pleasant enough with fun things to do, isn't going to knock your socks off like, say, the flashy Las Vegas Strip or historic Santa Fe, New Mexico. But that's not what you're here on vacation for. It's those plush resorts (and the fancy-schmancy places to eat inside them), the outstanding museums, the top-flight pro sports venues, the culture (from art galleries to symphony concerts) and, most importantly, the ideal fall-to-spring weather you've come to experience.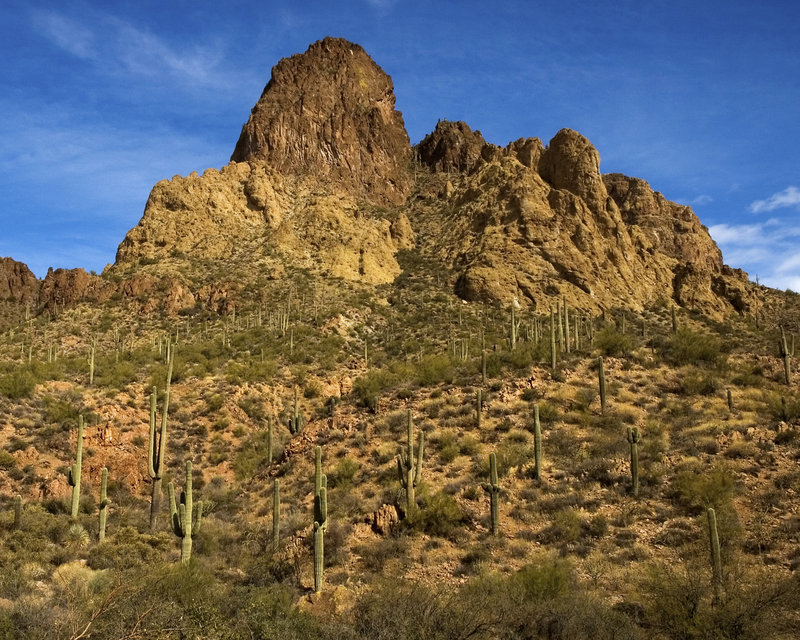 lechiengrand/iStockphoto.com
Don't forget the desert. Rising behind the downtown skyline are the twin humps of Camelback Mountain, a choice spot for desert-style hiking close to your hotel. East of the city, beyond the spill of cookie-cutter suburbs, are the rugged, saguaro cactus-strewn Superstition Mountains. That's just the tip of the iceberg. And if you think an iceberg could withstand 3 months of 100-degree-plus Phoenix heat (June to August), there's a vortex up in Sedona we'd like to sell you.
Things to Do in Phoenix
In Phoenix, if you don't drink plenty of water, a golf stroke is promptly followed by heat stroke. Precious H20. Piped in from the Colorado, Salt and Verde rivers, it's what makes this ultrahot metropolis possible. Lush resorts, posh spas, superb museums and excellent local restaurants surrounded by a starkly beautiful landscape, Phoenix is Arizona's big city-vacation destination.
If your mental picture of Arizona is one of a Marlboro man riding merrily across the saguaro cactus-studded desert, that's here, too. Rising behind the downtown skyscrapers is Camelback Mountain, the go-to spot for desert-style hiking. East of the city, beyond the spill of cookie-cutter suburbs, are the rugged Superstition Mountains.
Of course, from late spring to late summer when daytime temps spike past the century mark for weeks on end, the only hiking you'll be doing is from Nordstrom to Neiman Marcus at the Scottsdale Fashion Square mall. Located about 10 miles northeast of downtown, Scottsdale—with its golf resorts, upscale eateries, hip nightlife and art galleries galore—is the state capital's tourist hot spot.
Downtown Phoenix, which has been spruced up over the past few decades, is where you can see the Arizona Diamondbacks turn double plays in their retractable-roofed stadium, listen to a Brahms concerto at Symphony Hall or watch a Phoenix Suns point guard hit an outside jump shot at Talking Stick Resort Arena.
The downtown core is loaded with restaurants, lively bars and fun places to go, especially in the streets surrounding sports venues. But unless you get a charge out of staring up at modern glass-and-steel towers inhabited by banks, this isn't exactly the stuff of walking tour brochures. A few exceptions include the 1929 Art Deco-style Luhrs Tower (at the corner of First Avenue and Jefferson Street) and Heritage Square, where the city's original Victorian brick buildings house small museums and a pair of popular restaurants.
Greater Phoenix, often maligned for its housing tracts full of stucco schlock, boasts many architectural jewels. Frank Lloyd Wright chose Scottsdale for the site of his gorgeous Taliesin West winter retreat, which started out as a rustic camp in the desert but over the remaining years of Wright's life evolved into a renowned and exclusive architecture school. And as a consulting architect working with a former student, Wright also influenced the Mayan textile block design of the beautiful Arizona Biltmore, A Waldorf Astoria Resort, which opened its doors in 1929.
In the older neighborhoods surrounding the downtown core you'll take a trip down sunbaked boulevards lined with ranch-style homes and aging strip malls. In these areas you'll find several outstanding Mexican eateries and a handful of small joints dishing up cheap and tasty Native American food.
The Ancestral Desert People were the first to settle in the Valley of the Sun (as the Phoenix area is known). They built a network of irrigation canals, farmed the beautiful wasteland and created a great city. But around the mid-1400s, they mysteriously vanished. The 1860s saw a new frontier town begin to take shape atop the old site. This rebirth, like the mythical Phoenix rising from the ashes, is what gives the city its name.
Now crisscrossed by a network of wide L.A.-style freeways, the greater metro area is home to some 4.3 million residents, making it the largest city in the desert Southwest. One reason behind the explosive growth of the past 20 years is that the weather isn't always comparable to an oven set on broil. In the often warm, mild months of late fall, winter and early spring, Phoenix residents are wearing shorts and reserving tee times.
By Car
Major highways make Phoenix readily accessible from all directions. The main route from Flagstaff and other points north is I-17, while the main route from the south and southeast is I-10. US 60, coming from the east, joins I-10 just north of Baseline Road.
In Phoenix I-10 intersects I-17 at 20th Street and leads west to Los Angeles. West of Phoenix, SR 85 intersects with I-10 and continues south to Gila Bend; I-8 can then be followed to Yuma and San Diego.
Street System
The streets in Phoenix form an orderly grid. Numbered streets run north and south, intersected by named streets going east and west. The axis is formed by Washington Street, which divides the city north and south, and Central Avenue, which determines the east and west sections. All avenues run west of Central; all streets, east.
Unless otherwise posted the speed limit on most streets is 25 mph. A right turn on red after a complete stop is legal unless otherwise posted. During rush hours the center turn lanes of 7th Avenue and 7th Street are reverse traffic flow lanes: morning rush hour one way into the city and evening rush hour one way out of the city. Try to avoid rush hours, 7-9 a.m. and 4-6 p.m.
Parking
Parking is regulated by meters, which are enforced daily 8 a.m.-10 p.m. with an hourly rate of $1 to $1.50. Most parking meters accept credit and debit cards as well as coins. During business hours and in the downtown area certain one-way streets have restricted parking hours. Rates at public lots start at $1.50 per hour.
Sales Tax
The statewide sales tax is 5.6 percent; an additional 2 percent is added in Phoenix and an additional 0.7 percent is added in Maricopa County. There is a hotel/motel tax of 12.27 percent. Rental cars incur a 10.3 percent tax, plus an 11.11 percent concession fee. There is a stadium tax of 3.25 percent. Airport parking includes a daily surcharge of 4.5 percent.
Police (non-emergency)
(602) 262-6151
Hospitals
Banner Estrella Medical Center, (623) 327-4000; Banner—University Medical Center, (602) 839-2000; Maricopa Integrated Health System, (602) 344-5011; Maryvale Hospital, (623) 848-5000; St. Joseph's Hospital and Medical Center, (602) 406-3000.
Visitor Information
Visit Phoenix
125 N. 2nd St., Suite 120 Phoenix, AZ 85004. Phone:(602)254-6500 or (877)225-5749
Visit Phoenix distributes the Official Travel Guide to Greater Phoenix and Downtown Phoenix Dining Guide.
Air Travel
Phoenix Sky Harbor International Airport (PHX), 4 miles southeast of downtown, is served by 17 major airlines. SuperShuttle is a 24-hour shared-ride service; phone (602) 244-9000 in metro Phoenix, or (800) 258-3826 outside Arizona. ExecuCar also is available from SuperShuttle; phone (602) 232-4600 or (800) 410-4444.
Airport limousine service, independent of the hotels, starts at $90. Some companies that serve the airport and certain downtown hotels are Arizona Limousines, (602) 267-7097; Carey Limousine, (602) 996-1955 or (800) 336-4646; and Desert Rose Limousine Service, (602) 256-7200 or (800) 716-8660. Cab service to downtown averages 20 minutes and costs an average of $20.
Rental Cars
At the airport, Hertz, (602) 267-8822 or (800) 654-3080, offers discounts to AAA members.
Buses
Greyhound Lines Inc. has terminals at 2115 E. Buckeye Rd., (602) 389-4200, and 2647 W. Glendale Ave., (602) 246-0907 or (800) 231-2222.
Taxis
Taxi companies serving the greater Phoenix area include AAA Yellow Cab, (602) 252-5252; Discount Cab, (602) 200-2000; and VIP Taxi, (602) 300-3000.
Public Transportation
Valley METRO Light Rail connects downtown Phoenix to the neighboring communities of Tempe and Mesa. To reach Sky Harbor International Airport, get off at the station at 44th and Washington streets. From there, the free PHX Sky Train connects to the East Economy parking area and Terminals 3 and 4. At Terminal 4, shuttle buses provide transportation to Terminals 2 and 3.
METRO Light Rail and bus fares are $2 per ride, $4 for an all-day pass or $20 for a 7-day pass; an additional $1.25 is charged for Express/RAPID. Self-serve ticket machines located at all stations accept cash and credit cards. The light rail operates 4:30 a.m.-midnight, with extended hours on Friday and Saturday. More information and printed route maps are available at downtown's Central Station (300 N. Central Ave.), or by phoning (602) 253-5000.
What to Do in Phoenix
Touch scarlet cactus fruit and watch butterflies settle on wildflowers and giant saguaro cacti at the
Desert Botanical Garden
(1201 N. Galvin Pkwy.), where you'll find plenty of Sonoran Desert wonders to admire during your vacation.
Hike up Camelback Mountain, the double-humped peak that soars above Paradise Valley and Arcadia. A strenuous trail beginning in
Echo Canyon Recreation Area
(4925 E. McDonald Dr.) is called—for good reason—the "Scenic Stairmaster." At the top, scan the spectacular panorama of metropolitan Phoenix and the Sonoran Desert beyond.
Pamper yourself in one of the spa capitals of the world. Walking through the tranquil lobby of the
Arizona Biltmore, A Waldorf Astoria Resort
(2400 E. Missouri Ave.)—with architecture inspired by Frank Lloyd Wright—is a great way to begin your luxurious experience. At the spa, delight in a massage with warm basalt stones, and enjoy other fun things to do.
Go power shopping in Scottsdale . In the Scottsdale Arts District (along Main Street between 69th Street and Brown Avenue and Marshall Way from 5th Avenue to 1st Street) you can browse art galleries galore. Nearby in Old Town Scottsdale (bordered by N. Scottsdale and E. Indian School roads, E. 2nd Street and N. Drinkwater Boulevard)—with its Wild West-themed wooden storefronts—you'll find touristy trinket emporiums, local restaurants and dealers of authentic Native American crafts. Funky clothing boutiques and one-of-a-kind shops line 5th Avenue. And for those addicted to brand-name designer threads, there's the behemoth, three-story Scottsdale Fashion Square mall (7014 E. Camelback Rd.).
Be a cowpoke for a day and ride a horse through Sonoran Desert country. In the foothills of
South Mountain Park
(109019 S. Central Ave.) you can trot and canter along more than 40 miles of trails. Hire horses and guides through Ponderosa Stables (10215 S. Central Ave.).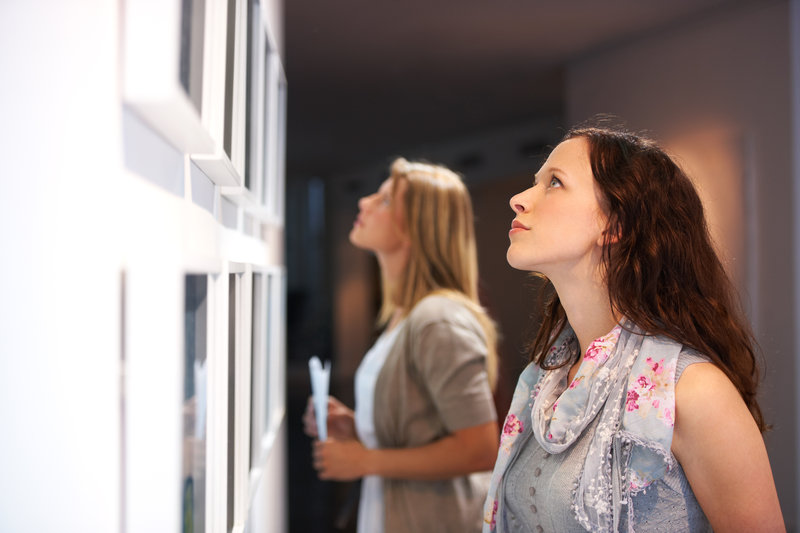 PeopleImages/iStockphoto.com
Take an art walk on Roosevelt Row , aka RoRo, the stretch of Roosevelt Street between 7th Street and Grand Avenue, on the first Friday of the month. If you're wondering what to do in the evening, galleries and art studios stay open late, and sidewalks are crowded with families, hipsters and street performers.
"Batter up!" If it's late February or March, catch spring training with Major League Baseball's Cactus League. In the autumn, check out the Arizona Fall League, a proving ground for Major League farm teams. Phoenix has plenty of interesting things to do for sports fans—this is the hometown of the NBA Suns, NHL Coyotes, NFL Cardinals and MLB Diamondbacks.
Hear bells at
Cosanti
(6433 E. Doubletree Ranch Rd.) in Paradise Valley. Paolo Soleri, an architect, sculptor and protégé of Frank Lloyd Wright, founded this site to further his organically inspired architecture. An hour north of Phoenix in Mayer is Soleri's experimental community, Arcosanti (13555 S. Cross L Rd.), where you can see his distinctive spiraling, swooping buildings.

Search for the fabled Lost Dutchman Gold Mine in the rugged
Superstition Mountains
east of the city. Even if you don't find the mine (no one has in more than 110 years), the scenery alone is a rich payoff. For groups in search of fun things to do with friends, stop at
Goldfield Ghost Town & Mine Tours
(4650 N. Mammoth Mine Rd.) for some cheesy Wild West adventure. Go hiking in nearby
Lost Dutchman State Park
(6109 N. Apache Tr.). Then drive the winding but incredibly scenic
Apache Trail
road (SR 88) to
Canyon Lake
and beyond; the road is unpaved but suitable for cars.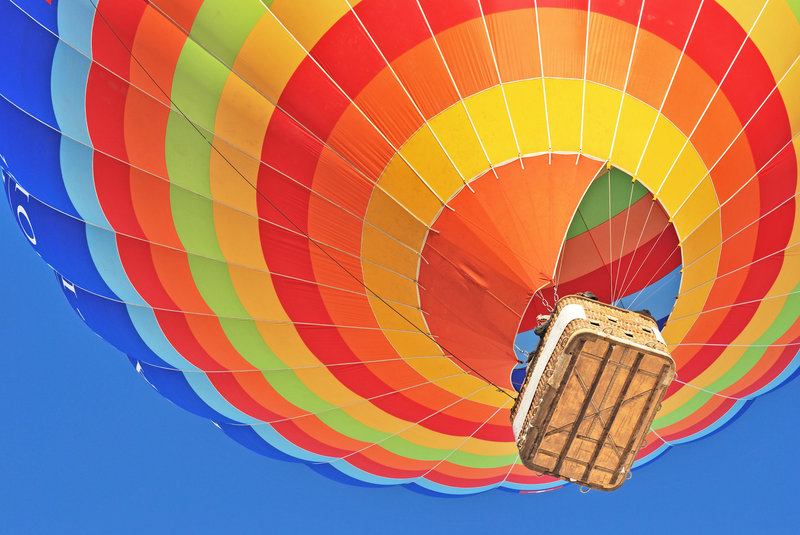 Up, up and away—in a hot air balloon. From high in the clouds, marvel at the immensity of metro Phoenix and the stark beauty of its desert surroundings. The convention and visitors bureau can provide a list of ballooning companies.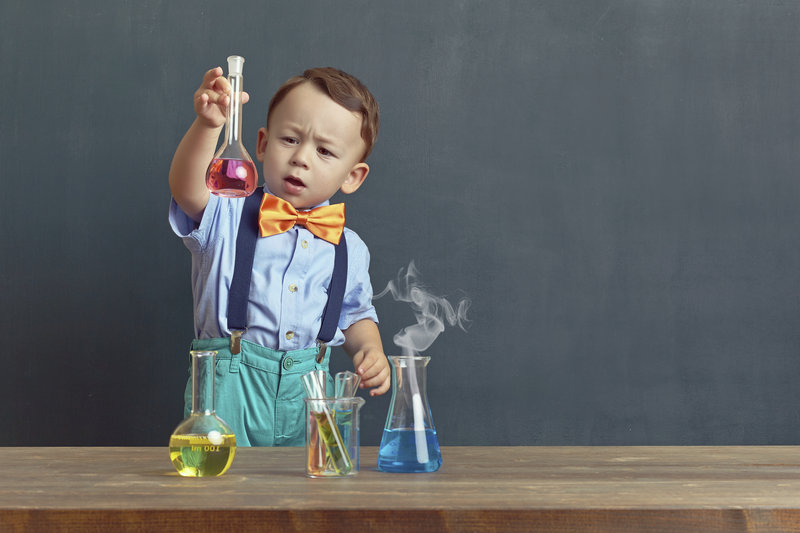 Under 13
Start the day with a fun-filled trip to the
Arizona Science Center
(600 E. Washington St.). Five themed galleries feature more than 300 hands-on exhibits, including a rock-climbing wall and the Evans Family SkyCycle, which allows riders to pedal along a 90-foot cable suspended in midair. There's also an IMAX and a planetarium, giving you enough choices to fill an entire afternoon with educational activities!
Fans of G.I. Joe and antique dolls alike should head to the
Arizona Doll and Toy Museum
(5847 W. Myrtle Ave.). There are figurines and even a classroom filled with porcelain students. Meanwhile, parents should get a kick out of seeing toys they recognize, such as a rare Vinyl Cape Jawa from "Star Wars."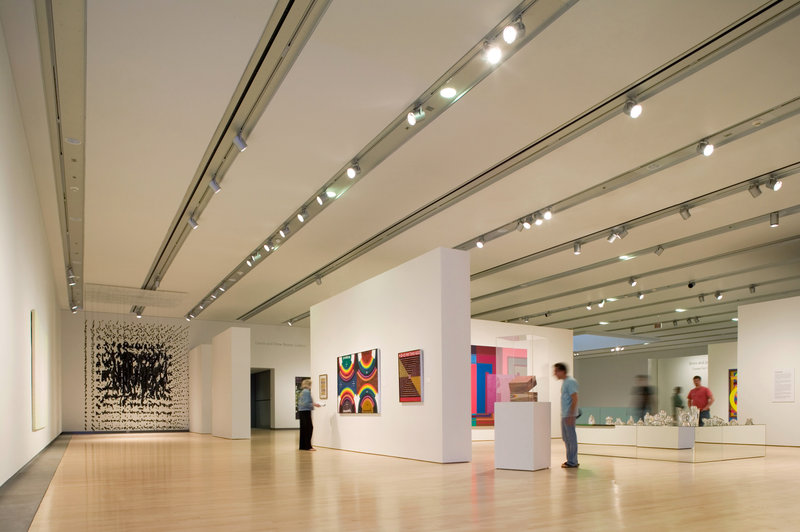 At the
Phoenix Art Museum
(1625 N. Central Ave.), kids can frame their art experiences easily; just ask for a children's pack, which includes activities and other fun things to do that capture the imagination and explain a thing or two about art.
In the South Mountain foothills, the butte-top, cowboy-themed
Rustler's Rooste
steakhouse (8383 S. 48th St.) offers an entertaining spot for a family night out. A live longhorn steer next to the front entrance? Check. An indoor waterfall and children's slide? Check. Live country music nightly? Check. Fried rattlesnake appetizer? Naturally. Unabashedly touristy? Of course, but that's part of the fun.
Teens
Walk down Roosevelt Row (RoRo), the stretch of Roosevelt Street between 7th Street and Grand Avenue, which is the hip heart of the Downtown Arts District. Showcasing galleries, boutiques, restaurants and many additional fun places to go, it's a walkable, artsy epicenter for gathering those hard-to-find objects you never knew you needed. If vintage is your thing, scratch some vinyl at Revolver Records (918 N. 2nd St.).
The renowned
Heard Museum
(2301 N. Central Ave.) highlights Native American culture and art. With audiovisual guides and interactive exhibits, you can develop a greater appreciation for the region's culture. You can even step inside a traditional Navajo hogan and think about how different it is from your own home.
Continue time-traveling during your vacation by visiting the
Deer Valley Petroglyph Preserve
(3711 W. Deer Valley Rd.), a 30-minute drive to the Hedgpeth Hills, to see firsthand examples of Native American heritage. More than 1,500 petroglyphs, or carved symbols, cover the black basalt boulders. Walk the quarter-mile Petroglyph Trail, visit the museum to learn about the people and culture behind the petroglyphs or just enjoy the scenery. You may even see roadrunners and coyotes (not necessarily giving chase).
The nearby
Pioneer Arizona Living History Museum
(3901 W. Pioneer Rd.) adds to the state's story with a pioneer village from the late 19th century. Costumed interpreters fill the old buildings—complete with an opera house, blacksmith shop and jail—with new life by reenacting historical events.
All Ages
Closer to the airport, there's
Pueblo Grande Museum
(4619 E. Washington St.) with its ruins of a 1,500-year-old Hohokam village. Along with an ancient ball court and platform mound, this destination sports an updated theater and galleries, including a hands-on children's section.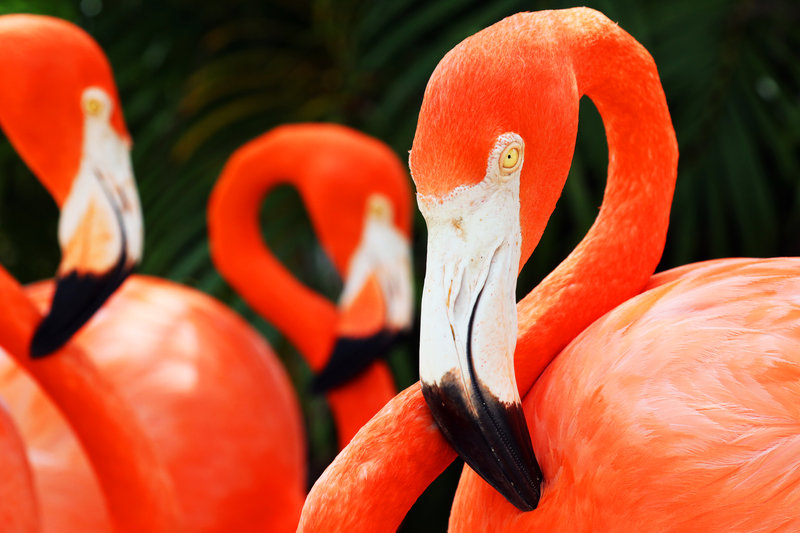 The
Phoenix Zoo
(455 N. Galvin Pkwy.) shows off more than 1,400 animals across 125 acres in the area known as Papago Park. With four trails—or themed areas—explaining the different zoo environments, it offers things to do for both adults and children. The Children's Trail, for example, displays kid-friendly farming methods and a petting zoo.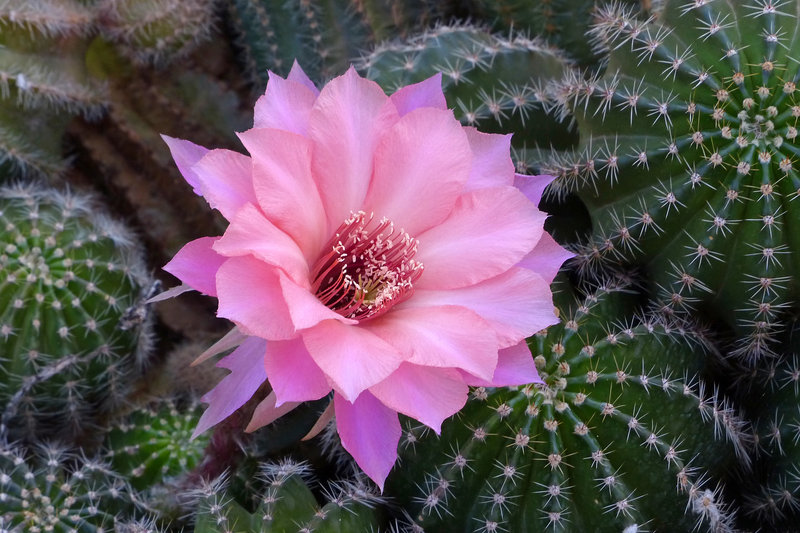 The
Desert Botanical Garden
(1201 N. Galvin Pkwy.) features collections of the growing sort, including Australian, Baja California and South American areas—all artistically arranged. Kids may enjoy following the main trail's discovery stations, while parents can enjoy the photo opportunities as they travel along the path.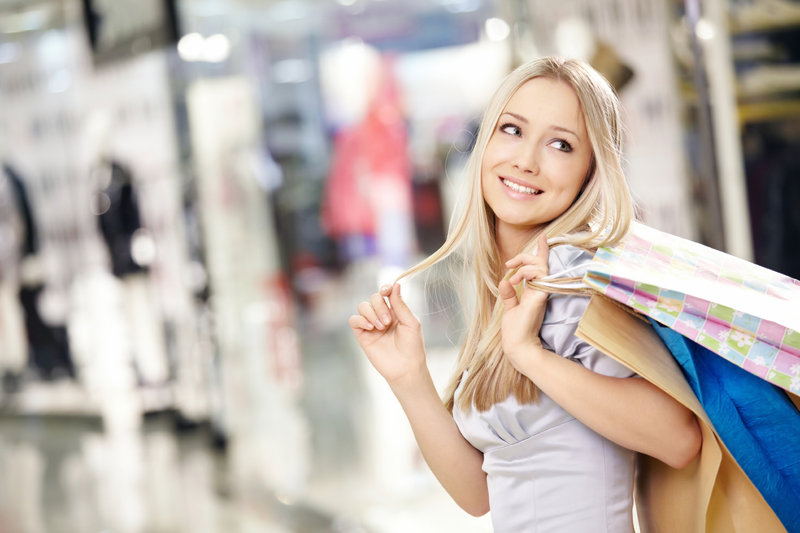 Deklofenak/iStockphoto.com
Shopping in Phoenix
If your monthly credit card statements read like shopping mall directories, this is your kinda town. The metro Phoenix phone book lists some two dozen major shopping malls.
At the high end is Biltmore Fashion Park , 2502 E. Camelback Rd., an open-air affair loaded with budget-busting names like Saks Fifth Avenue and Ralph Lauren. Desert Sky Mall , west of downtown at 7611 W. Thomas Rd., is more akin to the all-purpose suburban center you'll find back home (think Hot Topic, Sunglass Hut and Sears). Try Desert Ridge Marketplace , 21001 N. Tatum Blvd., for an open-air shopping center.
The Outlets at Anthem , SR 17 and Anthem Way, are a good 30 minutes north of the city center, but if you're crazy for Ann Taylor and Calvin Klein at cut-rate prices, it's worth the drive.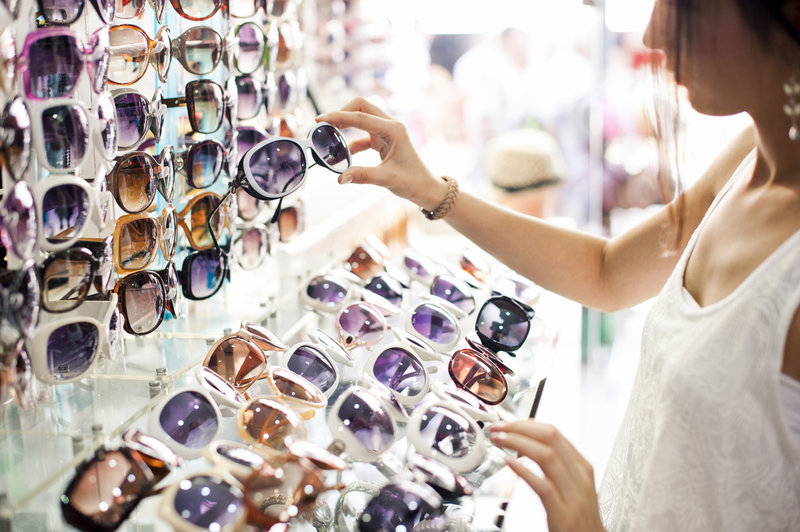 UygarGeographic/iStockphoto.com
In the shadow of office buildings, downtown's open-air Arizona Center , 455 N. 3rd St., offers apparel and a handful of tourist souvenir stores. Even if you keep the Visa card holstered, it's worth wandering around the nicely landscaped courtyards and fountains.
CityScape Phoenix , bounded by Washington and Jefferson streets and First Avenue, features an entertainment complex filled with hip dining and shopping options. Plus, after you exercise your buying power, you can get a workout in the on-site gym.
For authentic Native American arts and crafts, there's no topping the Heard Museum Shop, 2301 N. Central Ave. From high-quality jewelry and weavings to pottery and Kachina dolls, everything is purchased directly from Native American artists. The shop also stocks an extensive selection of books on the Southwest.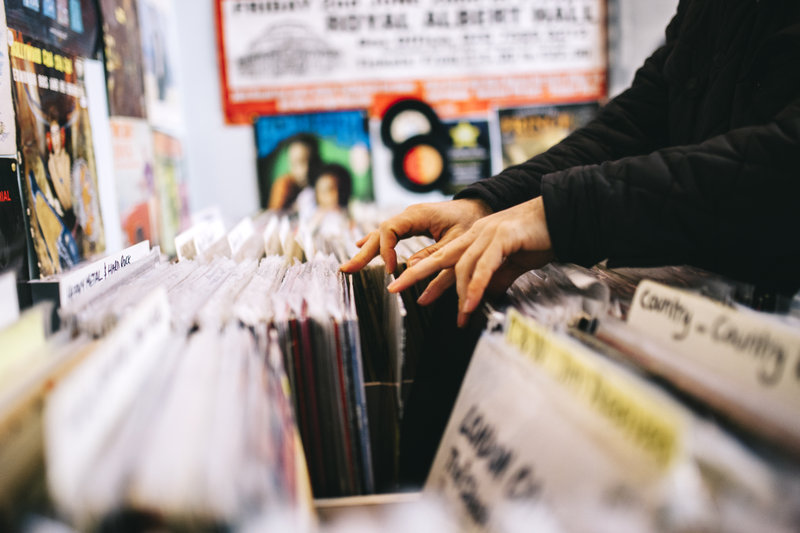 Vintage vinyl LPs are protected from the wax-melting Phoenix heat in the air-conditioned cocoon of Revolver Records , 918 N. 2nd St., at the corner of 2nd and Roosevelt streets. In addition to collectible punk, metal, jazz, blues and classic rock platters, you'll also find a wide selection of new and used CDs and DVDs. They have a second location at 4747 E. Thomas Rd.
The pedestrian-friendly Roosevelt Row (RoRo), Roosevelt Street between 7th Avenue and 16th Street, is the heart of the Downtown Arts District. Once a run-down part of town, it's now home to several indie art galleries. If cutting-edge art is your thing, it's a must. If not, stick to Scottsdale, where you'll find galleries of all kinds, as well as the valley's best shopping in general.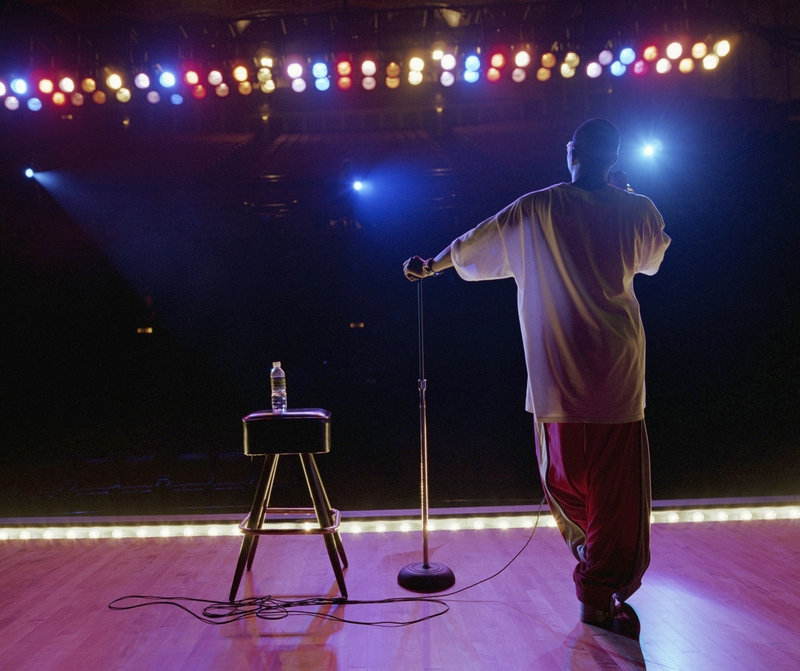 LifesizeImages/iStockphoto.com
Phoenix Nightlife
You'll find most of the valley's nocturnal action in Scottsdale and Tempe, but Phoenix proper is no slouch when it comes to fun things to do. With live music, cocktail lounges and casual bars happening all over town, pick up the free weekly Phoenix New Times or view it online for a comprehensive roundup of club and concert listings if you need help figuring out what to do today.
The downtown streets are brimming with sports bars and local restaurants that get wild on big game nights. Located between Talking Stick Resort Arena and Chase Field, Coach's Corner Grill, 333 E. Jefferson St., is loaded with flat-screen TVs and sports memorabilia. The beer is cold and the menu features chicken wings, hamburgers and hot dogs as well as elevated pub grub.
Sit Back and Laugh
Stand Up Live at CityScape Phoenix is the latest place to catch top comedy acts in the CityScapes complex. Nearby Lucky Strike combines state-of-the-art bowling with an upscale menu and full-service bar—definitely not your daddy's bowling alley.
Grab a Drink
Everyone knows what to expect from Hard Rock Cafe, 3 S. 2nd St., and the Phoenix branch near Talking Stick Resort Arena holds no surprises. But it's still a fun spot to grab a pre- or post-game brew. If you're looking for places to eat, Majerle's Sports Grill , 24 N. 2nd St., is owned by ex-Suns great Dan Majerle and draws big crowds during the NBA season.
If suds and ESPN SportsCenter aren't part of your vacation scene, the city has several classy cocktail bars where you can sip a $12 appletini and chill in style. SoHo meets the Southwest at MercBar , 2525 E. Camelback Rd., a dark, sexy lounge across the street from Biltmore Fashion Park. A short trip northwest of downtown is SideBar , 1514 N. 7th Ave., a snug watering hole with swank décor and bartenders who know their business.
When the kids are in bed and you're in search of things for couples to do, Chivas Regal on the rocks is best enjoyed while gazing out at twinkling city lights. The upscale Jade Bar, 5700 E. McDonald Dr., obliges with outstanding nighttime views from its lofty locale at the Sanctuary on Camelback Mountain resort.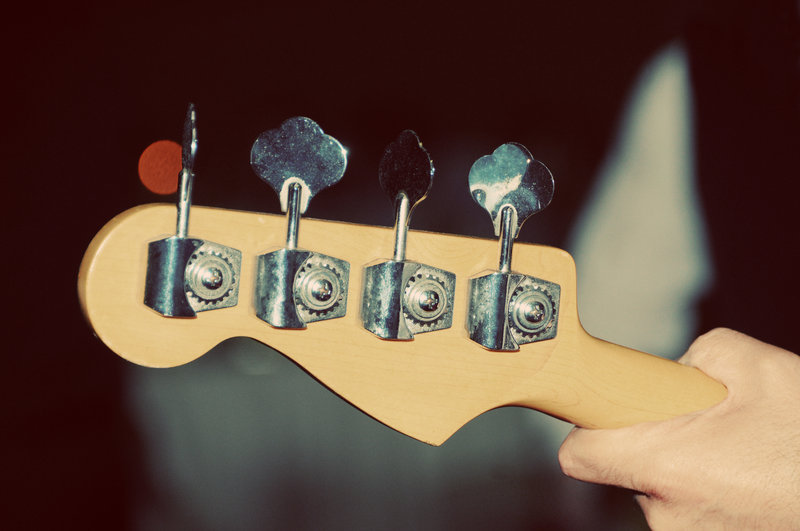 Shutterstock.com/Goran Shutterstock
Catch Some Tunes During Your Vacation
The Rhythm Room , 1019 E. Indian School Rd., is the place to catch live blues, roots rock and R&B. In the Downtown Arts District, the Crescent Ballroom, 308 N. 2nd Ave., hosts live jazz several nights a week. For country music and line dancing, you'll need to saddle up and travel to Scottsdale.
praetorianphoto/iStockphoto.com
Phoenix Performing Arts
Phoenix's rapid growth has been cultural as well as industrial, and it's quickly becoming a vacation destination for fans of performing arts. The following theaters present many fun things to do with a mix of classic and contemporary drama: Herberger Theater Center, (602) 254-7399, 222 E. Monroe; Phoenix Theatre, (602) 254-2151, 100 E. McDowell Rd.; Greasepaint Youtheatre, (480) 949-7529, 7020 E. 2nd St. in Scottsdale; and TheaterWorks, (623) 815-7930, at 10580 N. 83rd Dr. in Peoria. Arizona's professional state theater group, the Arizona Theater Co., (602) 256-6995, performs at the Herberger Theater Center during its October to June season.
The historic Orpheum Theatre, (800) 430-8903, at 203 W. Adams St., was originally built for vaudeville acts and movies in 1929. Scheduled to be condemned, the city bought the theater and in 1997 reopened it as a 1,400-seat performing arts center offering unique things to do in Phoenix throughout the year.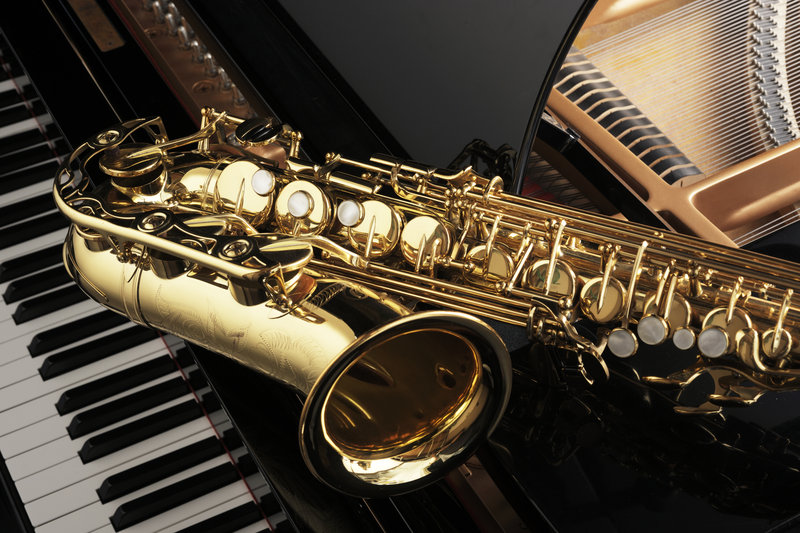 For music and dance lovers, the Arizona Opera, Ballet Arizona and Phoenix Symphony offer performances throughout the year. The symphony performs in the striking Symphony Hall, Phoenix Civic Plaza, 75 N. Second St.; phone (602) 495-1999.
Cabarets, special concerts, big-name entertainment, shows and lectures travel from all over the world to perform at the Herberger Theater Center, (602) 252-8497, 222 E. Monroe; and the ASU Gammage, (480) 965-3434, on the campus of Arizona State University at Mill Avenue and Apache Boulevard in Tempe.
Other special performance areas to see during your trip include Talking Stick Resort Arena, (602) 379-7800, 201 E. Jefferson St.; Arizona Veterans Memorial Coliseum, (602) 252-6771, 1826 W. McDowell Rd.; Celebrity Theatre, (602) 267-1600, 440 N. 32nd St.; Ak-Chin Pavilion, (602) 254-7200, 2121 N. 83rd Ave.; and the Comerica Theatre, (602) 379-2800, 400 W. Washington St. In Mesa are the Mesa Arts Center, (480) 644-6500, 1 E. Main St.; and the Mesa Amphitheater, (480) 644-2560, 263 N. Center St. Many venues are close to local restaurants if you're looking for places to eat before a show.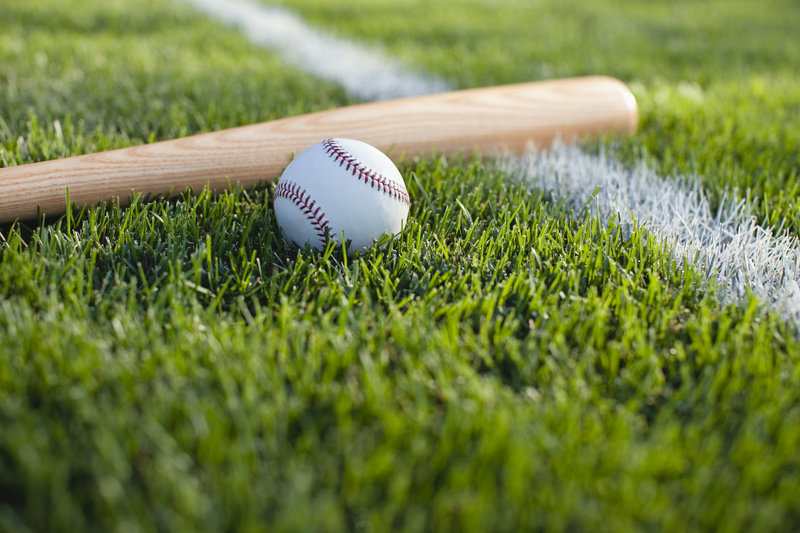 Phoenix Sports and Recreation
Phoenix's mild winters make it an all-year sports paradise. For spectators the winter months mean horse racing at Turf Paradise from October through early May; phone (602) 942-1101.
Note: Policies vary concerning admittance of children to pari-mutuel betting facilities. Phone for information.
During baseball season the Arizona Diamondbacks, 2001 World Series champs, play at the retractable-roofed Chase Field, 401 E. Jefferson St. in downtown Phoenix; phone (602) 462-6500. Both the Diamondbacks and the Colorado Rockies conduct spring training at Salt River Fields at Talking Stick in Scottsdale; phone (480) 270-5000 or (480) 362-9467 for ticket information.
Other teams with spring training sites in the Phoenix area include the Milwaukee Brewers at Maryvale Baseball Park in Phoenix, (800) 933-7890; Oakland Athletics at Hohokam Stadium in Mesa, (480) 644-4451; the Los Angeles Angels of Anaheim at Tempe Diablo Stadium in Tempe, (480) 350-5205; the Kansas City Royals and the Texas Rangers at Surprise Stadium in Surprise, (623) 222-2222; the San Diego Padres and the Seattle Mariners at Peoria Sports Complex in Peoria, (623) 773-8700 or (623) 773-8720; the Los Angeles Dodgers and the Chicago White Sox at Camelback Ranch in Glendale, (623) 302-5000; the Cleveland Indians and the Cincinnati Reds at the Goodyear Ballpark in Goodyear, (623) 882-3120; and the San Francisco Giants at Scottsdale Stadium in Scottsdale, (480) 312-2580; and the Chicago Cubs at Sloan Park (formerly the Cubs Stadium) in Mesa, (480) 668-0500.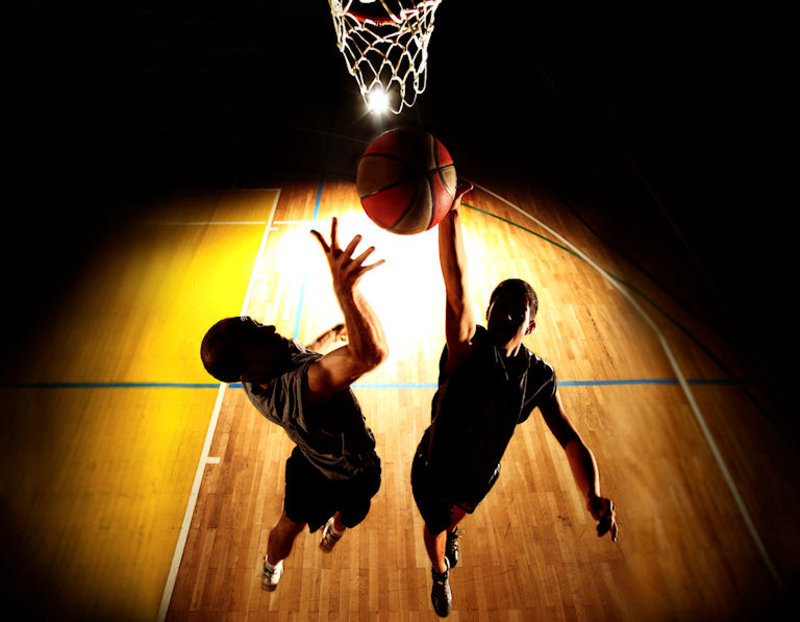 Talking Stick Resort Arena (formerly the US Airways Center), 201 E. Jefferson St., is the site of many of Phoenix's sporting events. It is the home court of the NBA Phoenix Suns basketball team November through April; phone (602) 379-7867. The WNBA's Phoenix Mercury take over the arena's court May through September; phone (602) 252-9622. April through August the arena also houses the Arizona Rattlers, Phoenix's professional arena football team; phone (480) 985-3292. September through April the Gila River Arena, 9400 W. Maryland Ave., is the home of the Arizona Coyotes, the city's National Hockey League team; phone (480) 563-7825.
Professional football is played in Glendale, where the NFL Arizona Cardinals take the field at State Farm Stadium, 1 Cardinals Dr.; phone (602) 379-0102. The Fiesta Bowl football classic at the stadium is an early January highlight.
Drift and drag racing are at Wild Horse Pass Motorsports Park, about 8 miles south of Phoenix at Maricopa Road and I-10; phone (520) 796-5601. Indy cars, NASCAR stock cars and trucks, and Grand Am sports cars race at ISM Raceway; phone (623) 463-5400.
Licensed drivers can experience race car driving at Bob Bondurant School of High Performance Driving, I-10 and Maricopa Road; phone (480) 403-7600 or (800) 842-7223.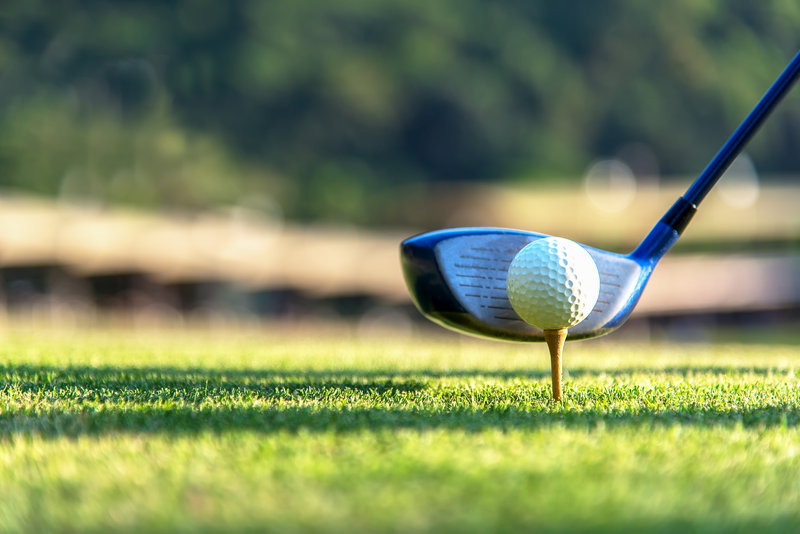 iStockphoto.com/Wand_Prapan
Play golf all year in Arizona. There are more than 300 golf courses in the state, both public and private, appealing to all levels of proficiency. Phone (602) 237-9601 to reserve a tee time at one of six city courses.
Public and private courses include Club West, (480) 460-4400, at 16400 S. 14th Ave.; Encanto, (602) 253-3963, at 2745 N. 15th Ave.; The Foothills, (480) 460-4653, at 2201 E. Clubhouse Dr.; Grand Canyon University Golf Course, (623) 846-4022, at 5902 W. Indian School Rd.; Papago, (602) 275-8428, in Papago Park at 5595 E. Moreland St.; The Arizona Grand Golf Resort, (602) 431-6480, at 8000 S. Arizona Grand Pkwy.; Lookout Mountain Golf Club, (602) 866-6356, at 11111 N. 7th St.; and Stonecreek, (602) 953-9111, at 4435 E. Paradise Village Pkwy. S.
Golf courses in nearby Mesa include: Dobson Ranch, (480) 644-2291, at 2155 S. Dobson Rd.; Red Mountain Ranch Country Club, (480) 981-6501, at 6425 E. Teton Cir.; and Superstition Springs, (480) 985-5622, at 6542 E. Baseline Rd.
Courses in Scottsdale include: Marriott's Camelback, (480) 596-7050, at 7847 N. Mockingbird Ln.; McCormick Ranch, (480) 948-0260, at 7505 E. McCormick Pkwy.; Starfire at Scottsdale Country Club, (480) 948-6000, at 11500 N. Hayden Rd.; TPC Scottsdale, (480) 585-4334, at 17020 N. Hayden Rd.; and Troon North, (480) 585-5300, at 10320 E. Dynamite Blvd.
Other area courses include: Gold Canyon, (480) 982-9090, at 6100 S. Kings Ranch Rd. in Apache Junction; Hillcrest, (623) 584-1500, at 20002 N. Star Ridge Dr. in Sun City West; The Legend at Arrowhead, (623) 561-1902, at 21027 N. 67th Ave. in Glendale; Ocotillo, (480) 917-6660, at 3751 S. Clubhouse Dr. in Chandler; We-Ko-Pa, (480) 836-9000, at 18200 East Toh Vee Cir. in Fort McDowell; and The Wigwam Resort, (623) 935-3811, at 300 E. Wigwam Blvd. in Litchfield Park. In Tempe are ASU-Karsten, (480) 921-8070, at 1125 E. Rio Salado Pkwy.; and Ken McDonald, (480) 350-5250, at 800 E. Divot Dr.
Tennis courts open to the public are plentiful at several high schools and park areas, including Encanto Park, 15th Avenue and Encanto Drive, and Granada Park, 6505 N. 20th St. The Phoenix Tennis Center, (602) 249-3712, at 6330 N. 21st Ave., has 25 lighted courts and reasonable rates; reservations are accepted.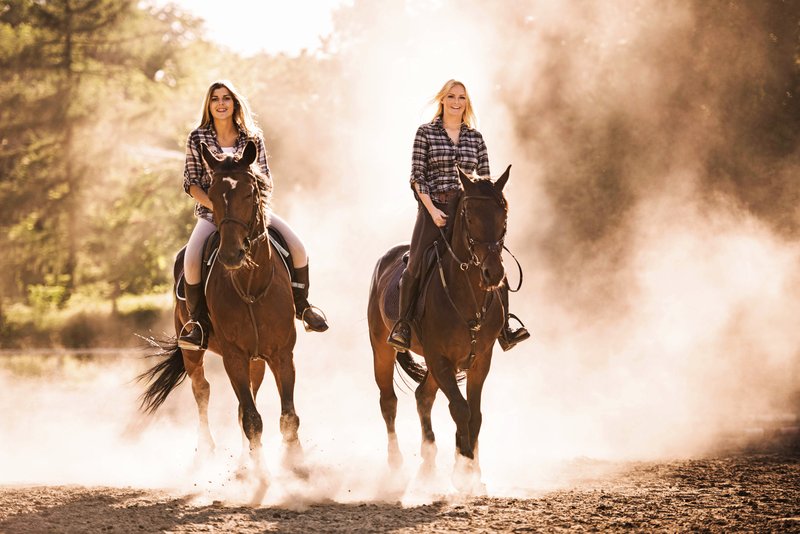 The valley's beautiful desert country lends itself to horseback riding. Ponderosa Stables, (602) 268-1261, at 10215 S. Central Ave., offers trail rides.
Trails for hiking and biking are plentiful. A favorite hike is the 1-mile scenic trek to the summit of Piestewa Peak. Formerly known as Squaw Peak, the peak was renamed in honor of Lori Piestewa, an American servicewoman and Hopi who was killed in combat during Operation Iraqi Freedom in 2003. Guided hiking trips along several mountain trails in Phoenix and Scottsdale are offered by 360 Adventures; phone (480) 722-0360 or (877) 445-3749.
The Phoenix Parks and Recreation Department, (602) 534-6587, operates a number of parks; some have municipal swimming pools. Saguaro Lake and Canyon Lake offer water skiing, boating and fishing. The Salt River is popular with tubing enthusiasts. Salt River Tubing and Recreation, (480) 984-3305, rents tubes and also provides shuttle-bus service along the Salt River.
For the shooting enthusiast, the Ben Avery Shooting Range, (623) 582-8313, 25 miles north of Phoenix off I-17 exit 223, offers pistol, rifle and archery ranges and trap and skeet fields.
The suburb of Tempe boasts inland surfing at Big Surf, (480) 994-2297; and ice skating at the Oceanside Ice Arena, (480) 941-0944, at 1520 N. McClintock Dr.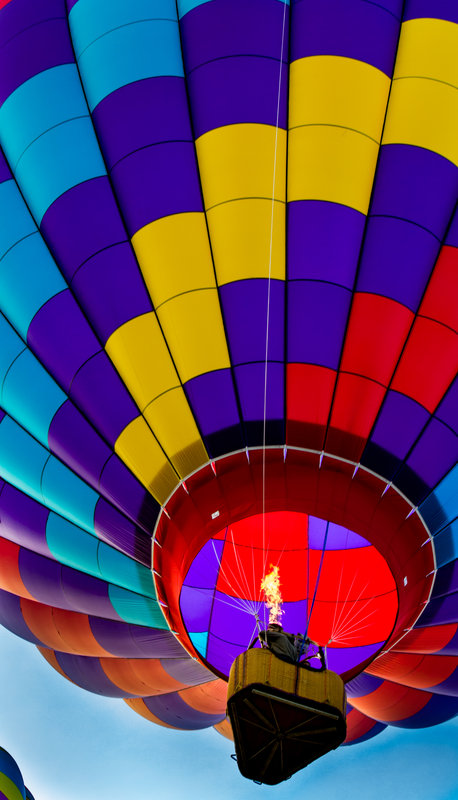 iStockphoto.com/William Love
Hot air balloon rides over the metropolitan area and the Sonora Desert are available through several companies. Balloon rides average 1 hour and are usually followed by a champagne brunch. Many companies operate October through May, but some offer flights year-round. Prices range from $149 to $219 per person. Companies include: Aerogelic Ballooning, (866) 359-8329, Hot Air Expeditions, (480) 502-6999 or (800) 831-7610, and
Rainbow Ryders, Inc. Hot Air Balloon Ride Co.
, (480) 299-0154 or (800) 725-2477.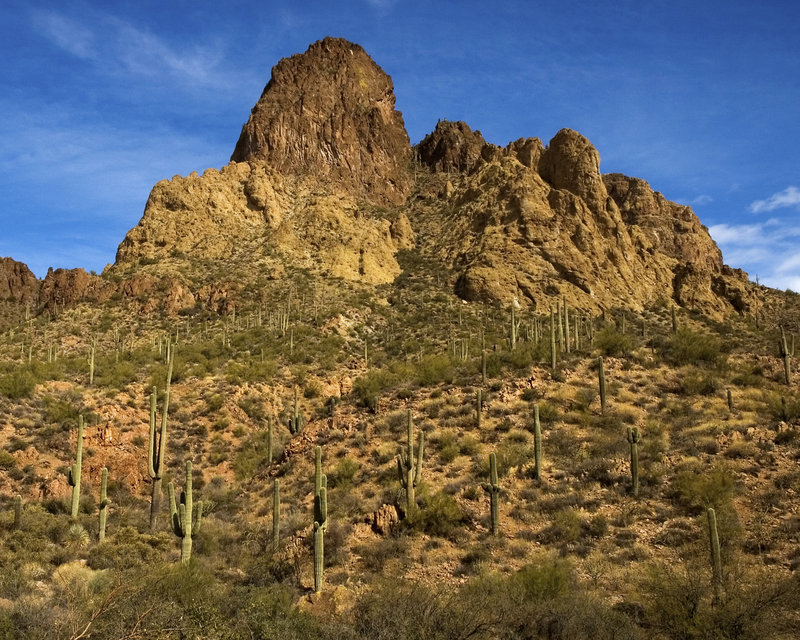 lechiengrand/iStockphoto.com
Bus, Four-wheel-drive and Van Tours
A tour is the best way to get an overall view of the city during your trip, especially if you have an interest in adventure travel. Several companies offer travel packages with fun things to do such as four-wheel-drive or van tours of the desert:
Open Road Tours
, (602) 997-6474 or (800) 766-7117; Vaughan's Southwest Custom Tours, (602) 971-1381 or (800) 513-1381; and Wayward Wind Tours Inc., (602) 867-7825 or (800) 804-0480.
Plane Tours
flickr/Grand Canyon National Park
For one of the more unique things to do in Phoenix during your vacation, Westwind Air Service provides scenic flights of the Grand Canyon as well as Valley of the Sun tours of the Sonoran Desert. For travel arrangements, phone (480) 991-5557 or (888) 869-0866.
Phoenix and its surrounding areas comprise more than 400 square miles, so it's essential to have your own wheels for this itinerary. Pay parking lots and garages abound all over downtown; away from the city center, parking is typically plentiful and free. METRO Light Rail is the only practical public transportation option, but it offers only one route, which links the Tempe/Mesa area with downtown Phoenix. If your hotel is in either of these spots, METRO can be used for your travel for the "Day 2: Evening" suggestions.
If you'd rather let a horse do the hoofin' while you enjoy the desert scenery, head down to South Mountain Park. Ponderosa Stables offers guided horseback rides Monday through Saturday beginning at 8 a.m.
Inspired to buy some art? Stroll palm-lined Main Street in the downtown Arts District. The area has more than 100 galleries; if you're a collector, keep the high-limit plastic handy.
Too rich for your blood? The shops in Old Town Scottsdale (just across Scottsdale Road) traffic in the usual T-shirts and desert-themed souvenirs (think rubber tomahawks and mini cacti). But that's not all. Behind the Old West wooden storefronts you'll also find shops selling Western wear and authentic Native American arts and crafts.
After supper, put a glide in your stride and check out one of Scottsdale's flashy nightclubs. The 18,000-square-foot scenester-club Axis/Radius (7340 E. Indian Plaza) is a hip spot to bump-n-grind; phone (480) 970-1112.
Keep Busy During Your Trip
While a round of golf or a spa treatment tops most Phoenix vacation itineraries, there's no shortage of fun things to do after you birdie the 18th hole or peel off that detoxifying seaweed wrap. When planning an outing, keep in mind that the Valley of the Sun—which includes Phoenix, Tempe, Scottsdale, Mesa, Sun City and Glendale—covers a big area. Public transportation is limited, and driving the freeways from one end of the valley to the other can take some time, especially in rush-hour traffic. Keep a cool head, and if it's summer, crank up the AC.
Walk With Nature
Immerse Yourself in History
Educational Opportunities
Ancient Cultures
Travel to the "New" West
Classic Architecture
Roadside Scenery
Take a Flight to Outer Space
Museums for Any Interest
A Regional Classic
Paradise for Carnivores
Iconic Pies
Unique Eateries
Feast on Local Ingredients
Great Spots for Couples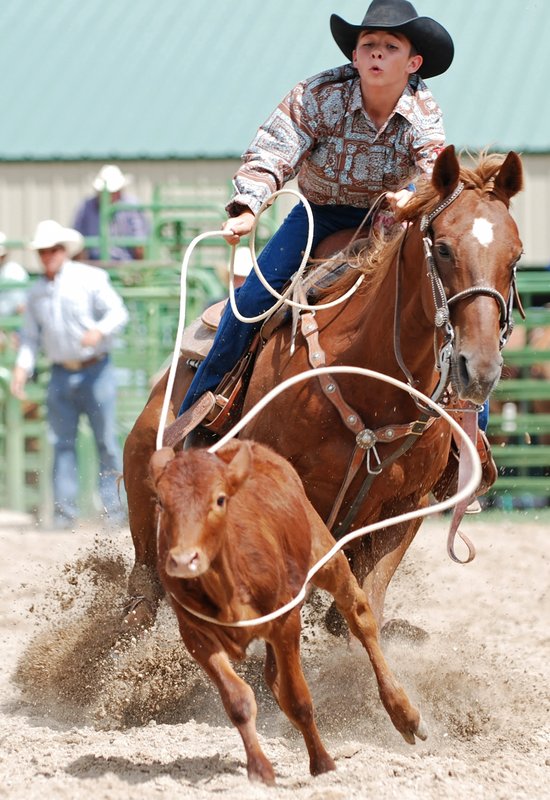 iStockphoto.com/dgphotography
Phoenix Events
In addition to its many cultural and historic landmarks, this destination hosts a number of outstanding festivals, events and a host of fun things to do that may coincide with your vacation.
Winter
What are New Year's festivities without college football? Pregame fun for the
Cactus Bowl
, held the day after Christmas, includes a party near Chase Stadium with marching bands, pep rallies and live music. Starting in mid-November enjoy a hole-in-one golf tournament and a block party that leads up to the
PlayStation Fiesta Bowl
, held at State Farm Stadium in Glendale, in early January. The excitement continues with Phoenix's annual
National Bank of Arizona Fiesta Bowl Parade
, one of the country's largest. It proceeds down Central Avenue and includes marching bands that travel from around the country, gussied-up horses, lavish floats and colorful balloons.
Spring
In March, the
Heard Museum Guild Indian Fair and Market
brings together the finest Native American artists in the Southwest. You'll see pottery, carved Kachina dolls, baskets, jewelry, photography and paintings—along with talented musicians, drummers and feather-costumed dancers. If you're wondering where to eat, be sure to try the fry bread and posole stew.
Summer
The Valley of the Sun knows how to put on a party for Independence Day, and the
Fabulous Phoenix Fourth
lives up to its name. Enjoy live entertainment by local acts, amusement rides, a classic car exhibit and lots of food from local restaurants. The party wraps up with a spectacular fireworks display at Steele Indian School Park.
Fall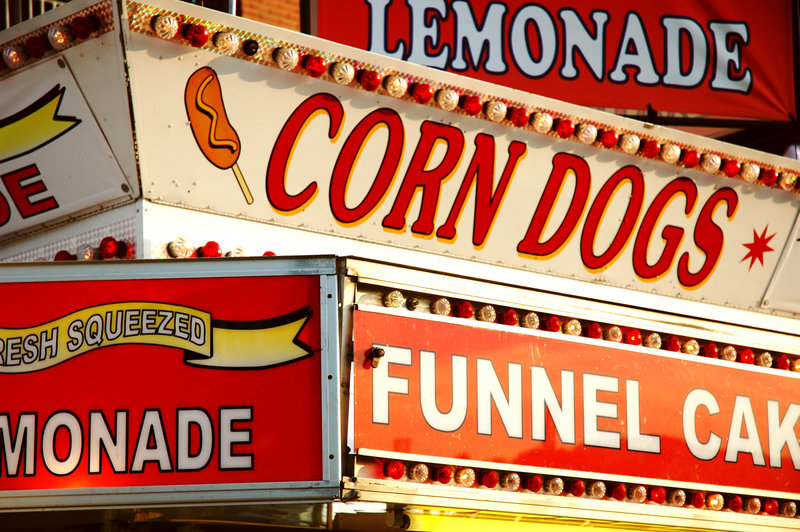 After a long, sizzling summer the heat finally breaks in October, just in time for the
Arizona Exposition & State Fair
. If you're into livestock shows, carnival games, live tunes, handmade quilts, homemade jellies and unique places to eat, you'll love this family-friendly destination. The grandstand is home to rodeos, a stunt show and a demolition derby. Ride the Ferris wheel, test your aim at the shooting gallery or visit the Home Arts Building to see if you agree with the judges' blue ribbon choices.
The bratwurst's steaming, the accordion's jamming and the tap's open at Tempe's annual
Four Peaks Oktoberfest
. Knockwurst and potato latkes are on the menu, and so is your favorite brew. Sitting is verboten, so boogie to an R&B band, feel irie with a reggae outfit or oompah into the night with polka players.
In December, more than 3.5 million lights transform the
Phoenix Zoo
into a twinkling holiday wonderland that's one of the most magical things to do in Phoenix.
ZooLights
features fantastic creatures and light sculptures, including an 18-foot-long rattlesnake and a life-size talking giraffe. For holiday shopping, don't miss the
Pueblo Grande Museum Indian Market
, held on the museum grounds. One-of-a-kind crafts by more than 100 top artisans make perfect gifts for friends and family.
From late November to late December you can experience Christmas lights the old-fashioned way at the Desert Botanical Garden's
Las Noches de las Luminarias
. A Southwestern Christmas tradition, luminarias are sand-weighted paper bags holding a candle, and they're typically spaced along walkways and rooflines. In the botanical garden, thousands of luminarias light the paths and cast a radiant glow on beautiful desert flora. Stroll the garden and enjoy musical entertainment, and sip on a glass of wine or warm cider to keep the December chill at bay.
The Lost Dutchman Mine
Just outside Phoenix, the Superstition Mountains loom with the possibility of striking it rich during your trip—if you believe the legend of the Lost Dutchman Gold Mine. According to the lore of Western movies and books, the Superstitions horde millions in unmined gold. The cache is elusive; no one has found the mysterious mine in more than a century. Undeterred by previous failures, prospectors and adventure travel enthusiasts continue to scour the forbidding peaks and basaltic rock of this destination, hoping for the ultimate payday: the Dutchman's gold by the buckets full.
The legend itself is based on a few facts; the rest is up for grabs. Jacob Waltz, a German prospector known as the "Dutchman," emerged in Phoenix during the 1870s with a saddlebag of high-quality gold. Waltz boasted he had found a rich gold vein—but he steadfastly refused to reveal its whereabouts in the Superstition Mountains.
Back then, few ventured into the Sonoran Desert and the inhospitable Superstitions, as it was one of the most dangerous things to do in Phoenix. If heat or thirst didn't kill you, the Apaches would—trespassing was forbidden in this sacred terrain. In the midst of so much danger, Jacob Waltz somehow defied the odds and struck it rich. And he returned to the barren mountains countless times to add to his golden stash.
After living a long, quiet life, Waltz died in 1891. Legend has it that before he passed away, he whispered cryptic clues about the mine's location to his caretaker, Julia Thomas, who later found gold under his bed. Finally convinced by the tale, she followed the old man's directions, as did thousands of others. Every gold-panner has come up empty, and many have died mysterious or gruesome deaths. After all this time, Waltz's gold remains lost.
The name is a misnomer, of course—the mine is lost, not the Dutchman—and naysayers abound. Geologists doubt that the Superstitions even contain gold. Did Waltz really find his treasure in these hills? Or was it a hoax? It doesn't really matter. The Lost Dutchman Gold Mine lives on as an enduring—and fascinating—legend of the Southwest.
You can travel to these legendary mountains during your vacation and judge for yourself;
Lost Dutchman State Park
is at the foot of the Superstitions, 30 miles east of Phoenix. A visit to this park is on the list of fun things to do with friends, as you don't want to explore the wilderness on your own. The summer heat can be dangerous, so plan your trip for the cooler months and pack some trail food from one of the city's many local restaurants. And keep a sharp eye out for zealous gold prospectors.