Phoenix in 3 DaysThree days is barely enough time to get to know any major destination. But AAA travel editors suggest these activities to make the most of your vacation in Phoenix.
Phoenix and its surrounding areas comprise more than 400 square miles, so it's essential to have your own wheels for this itinerary. Pay parking lots and garages abound all over downtown; away from the city center, parking is typically plentiful and free. METRO Light Rail is the only practical public transportation option, but it offers only one route, which links the Tempe/Mesa area with downtown Phoenix. If your hotel is in either of these spots, METRO can be used for your travel for the "Day 2: Evening" suggestions.
Day 1: Morning Start your trip by communing with nature at the Desert Botanical Garden in Papago Park on the east side of town. This is where you'll really come to understand the majesty of the Sonoran Desert.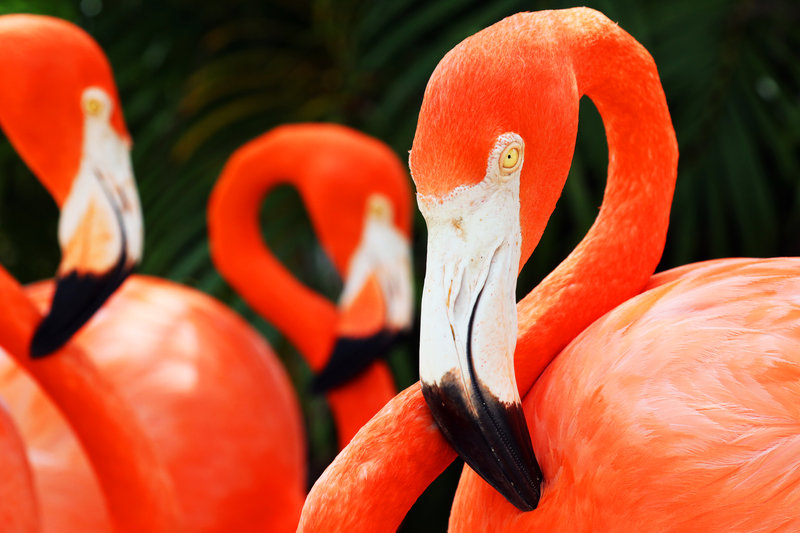 iStockphoto.com/chuvipro
Next, drive south in Papago Park and enjoy the scenery—sandstone buttes dramatically jut skyward. Stop at the Phoenix Zoo and check out all the creatures that live in re-creations of their own natural habitats.
Day 1: AfternoonIf you're looking for where to eat lunch, head toward downtown where you'll spend the rest of the day. Grab a specialty pizza, sandwich or salad at Cibo Urban Pizzeria Café.
Now duck indoors away from the desert heat at the Heard Museum , where you can view fascinating exhibits about Native American cultures and arts.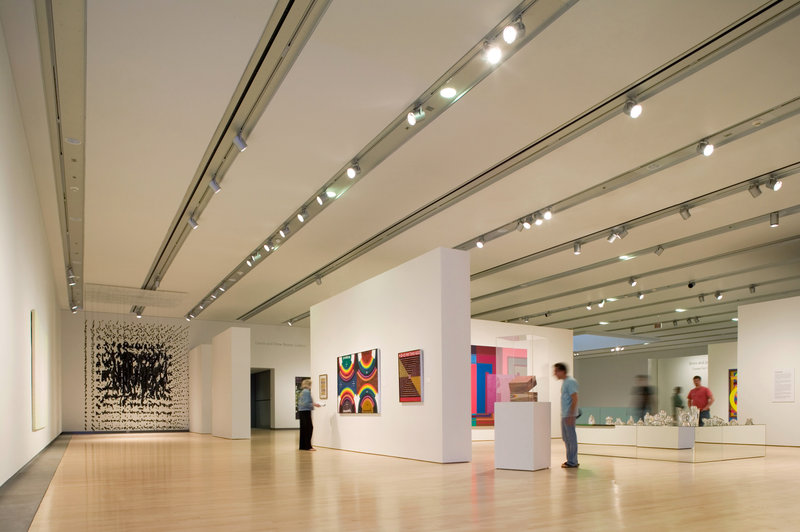 AAA
Also on N. Central Avenue, you can admire the masters: Boucher, Rodin and Monet. Drop by the Phoenix Art Museum and eyeball some world-class pieces. You'll find more than 17,000 works here, from the ancient to the contemporary.
A few minutes to the southwest, a visit to the Arizona Capitol Museum will definitely thrill the History Channel-nut among you.
Day 1: Evening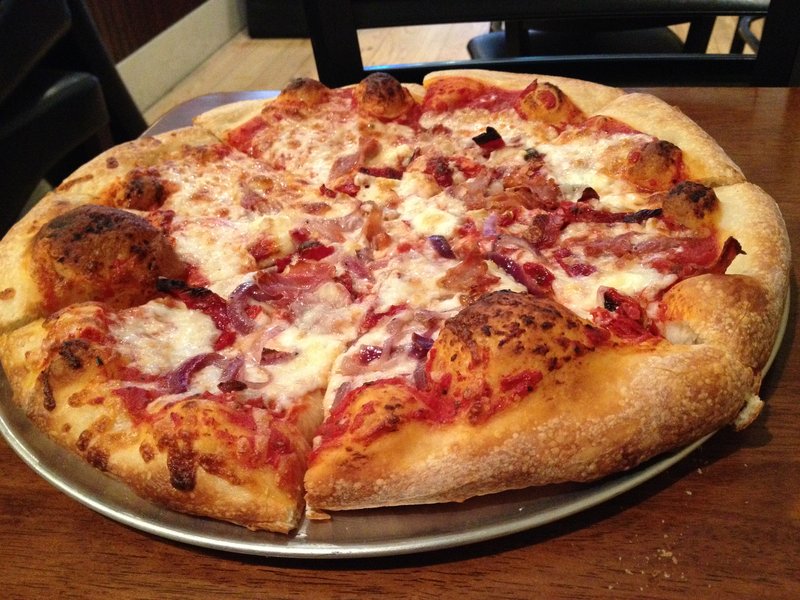 AAA/Inspector 19
For dinner in the area, try Pizzeria Bianco . It may take awhile to snag a table, but the wood-fired oven pizza is superb. The wine bar next door, Bar Bianco, is a relaxed, chic spot to pass the time no matter if you're flying solo or you're looking for things for couples to do.
Day 2: MorningGet an early start and hike through desert terrain to the top of Camelback Mountain on the Summit Trail (aka Echo Canyon Trail). Note: This is a rigorous hike, so bring plenty of water and take frequent breaks during your trip.
If you'd rather let a horse do the hoofin' while you enjoy the desert scenery, head down to South Mountain Park. Ponderosa Stables offers guided horseback rides Monday through Saturday beginning at 8 a.m.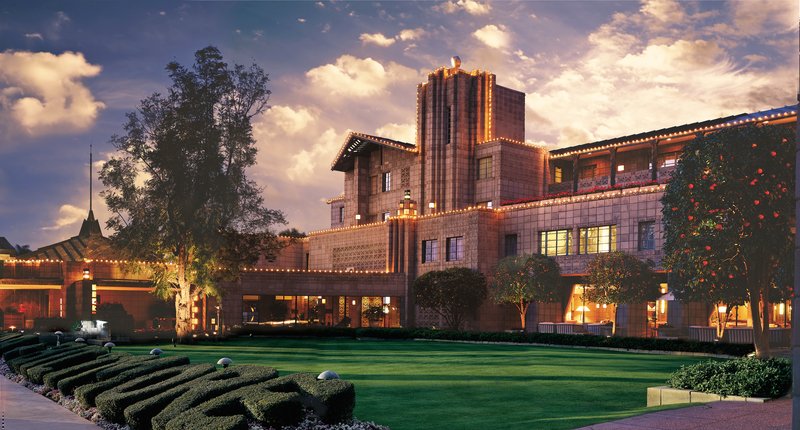 AAA
Not the outdoorsy type? No problem. While others sweat and get saddle sores, you'll be pulling up to the valet at the Arizona Biltmore, A Waldorf Astoria Resort . Have a mimosa or Bloody Mary in the classy bar and drink in the hotel's gorgeous Mayan temple-like architecture, which was inspired by Frank Lloyd Wright. Now properly relaxed, head for the hotel spa and treat yourself to a massage or facial.
Day 2: AfternoonAfter sun, salts or Sonoran desert, you've worked up an appetite. Luckily there are plenty of local restaurants close by. Try Miracle Mile Delicatessen, a New York-style deli known for its pastrami sandwiches. Or maybe you'd prefer succulent baby back ribs or a salad at Phoenix City Grille. If you're up for some Native American-style tacos, head to The Fry Bread House, where the cooks load huge discs of Navajo fry bread full of meat (beef, spicy pork), beans, cheese and lettuce.
Opened in 2010, the Musical Instrument Museum has quickly become a major destination in the valley. Drive up to north Phoenix and get ready to spend hours ogling more than 16,000 musical instruments and associated objects from around the world. We're talking everything from Australian didgeridoos to Moog synthesizers. And not only will you see a complete gamelan ensemble from Indonesia, you'll hear it being played through the museum's state-of-the-art audio tour headphone system.
Day 2: EveningPhoenix presents plenty of opportunities to watch overpaid pro athletes in action. Score tickets to see the NBA Suns sink jump shots at PHX Arena. Head over to Glendale and watch the NHL Coyotes cross-check, high-stick and duke it out with the competition at Gila River Arena. Or take yourself out to the ballgame and root root root for the MLB Diamondbacks at Chase Field (cheering is optional for fans of NL West division rivals). Be sure to sample local fare from one of the many places to eat on the crowded stadium concourses.
Stolen bases and slam dunks not your thing? Treat yourself to a meal at House of Tricks . Then, after dinner, slip into a nightclub or two along Mill Avenue.
Day 3: MorningGrab a quick breakfast near your hotel, then spend the day in Scottsdale, east of Phoenix. Tour the grounds and building complex at Taliesin West , the winter home of Frank Lloyd Wright. Splurge on the 90-minute Insights Tour, which visits Wright's personal living quarters; the basic 1-hour Panorama Tour does not.
Day 3: AfternoonIf you're looking for unique things to do in Scottsdale, grab lunch at Sumo Maya Mexican Asian Kitchen , a high-energy restaurant merging Mexican and Asian influences—everything from ceviche to sushi. Or down a wood-fired pizza or a roasted chicken pita at Pita Jungle.
Beat the midday heat and slip inside the Scottsdale Museum of Contemporary Art to enjoy a premier modern art collection. The museum is chockablock with original Abstract, Cubist and Expressionist works.
Inspired to buy some art? Stroll palm-lined Main Street in the downtown Arts District. The area has more than 100 galleries; if you're a collector, keep the high-limit plastic handy.
Too rich for your blood? The shops in Old Town Scottsdale (just across Scottsdale Road) traffic in the usual T-shirts and desert-themed souvenirs (think rubber tomahawks and mini cacti). But that's not all. Behind the Old West wooden storefronts you'll also find shops selling Western wear and authentic Native American arts and crafts.
Day 3: EveningFor dinner, go upscale and book a table at the Roaring Fork, which specializes in Southwestern dishes and sauces.
A tad more casual, Malee's Thai Bistro is a good bet if you're in the mood for some spicy noodles and nice outdoor seating. The Old Town Tortilla Factory does Mexican classics well. And it's tough to beat their homemade tortillas and killer margaritas.
After supper, put a glide in your stride and check out one of Scottsdale's flashy nightclubs. The 18,000-square-foot scenester-club Axis/Radius (7340 E. Indian Plaza) is a hip spot to bump-n-grind; phone (480) 970-1112.
Feeling lucky after dinner? Head to the We-Ko-Pa Casino Resort . The low-key, 24-hour casino offers plenty of fun things to do during the evening, provided you're winning big.