Phoenix NightlifeIt used to be that a night out in Phoenix meant a drive to Scottsdale or Tempe, but not anymore. You can experience anything from sports bars to sophisticated cocktail lounges to fun, funky dives—all without leaving the city limits and many within walking distance of each other downtown.
Lively Sports Bars in Downtown Phoenix
The downtown streets are brimming with sports bars and local restaurants that get wild on big game nights. Located between PHX Arena and Chase Field, Crown Public House (333 E. Jefferson St.), is loaded with flat-screen TVs and sports memorabilia. The beer is cold and the menu features chicken wings, hamburgers and sandwiches as well as elevated pub grub.
If you're looking for places to eat, Majerle's Sports Grill (24 N. 2nd St.) is owned by ex-Suns great Dan Majerle, who saw the need for a comfortable bar for locals and visitors attending sporting events downtown. Naturally this welcoming institution, which has been a popular Phoenix hangout since 1992, draws big crowds during the NBA season.
Great Places Downtown for a Night Out with Friends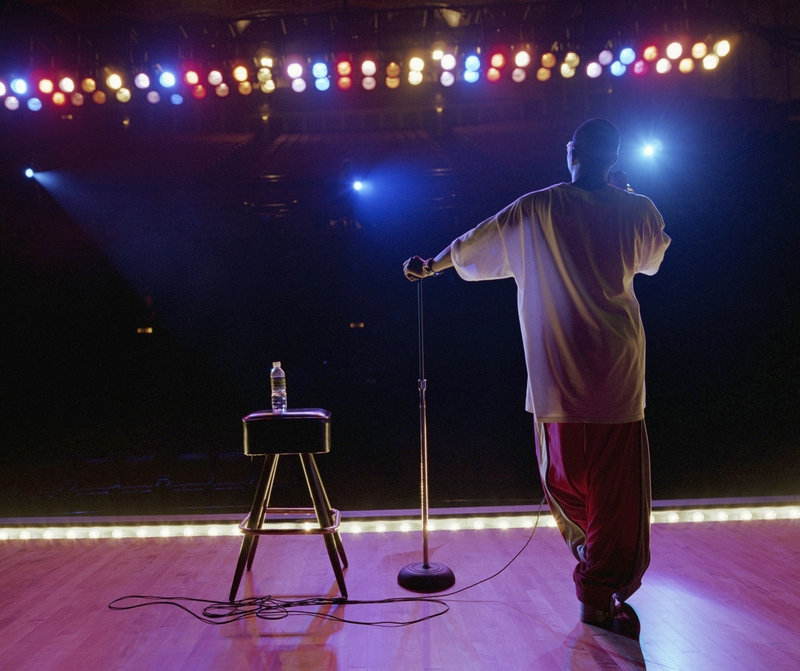 LifesizeImages/iStockphoto.com
Stand Up Live (50 W. Jefferson St.) at CityScape Phoenix is the latest place to catch top comedy acts. Don't be put off by the two-drink minimum; the range of cocktails, beer and wine offers something for every taste.
ozgurcankaya/iStockphoto.com
Nearby Lucky Strike (50 W. Jefferson St.) combines state-of-the-art bowling with an upscale menu and full-service bar—definitely not your daddy's bowling alley. If you've thrown more gutter balls than strikes, head next door to Gypsy Bar, a posh nightclub with two DJ booths and a dance floor. The music here will help you forget a bad night at the lanes.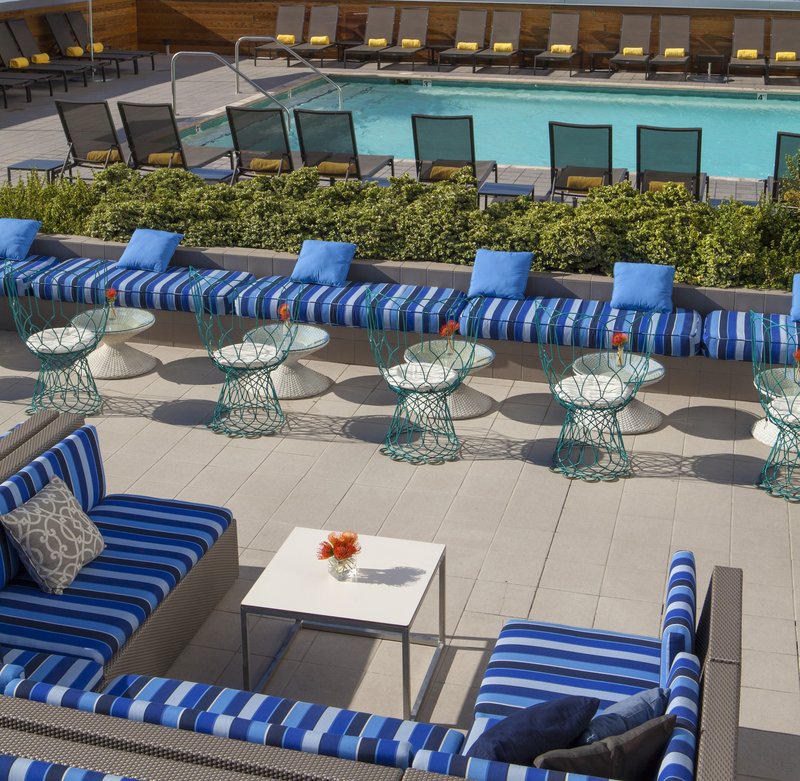 Courtesy of Kimpton Hotel Palomar Phoenix
Enjoy a spectacular Arizona sunset while sipping a refreshing fruity cocktail or local brew at Lustre Rooftop Bar (2 E. Jefferson St.), at the Kimpton Hotel Palomar Phoenix . This poolside getaway in the heart of the city offers the best views of the skyline to be had at any bar in the Valley, and the sophisticated décor appeals to office workers meeting for an after-hours drink and visitors taking in the city sights.
Housed in the historic 1924 Luhrs Building, Bitter & Twisted Cocktail Parlour (1 W. Jefferson St.) is as fancy as the name "parlour" suggests. Drinks here are not merely poured, they are painstakingly crafted, and you'll taste the difference. You'll even see the difference: the yummy concoctions arrive at your table as mini works of art served in tea cups, ceramic rubber ducks and glass tiki gods. You'll want to take a picture of your drink, so go ahead and do it!
Nightlife In and Around Roosevelt Row Arts District
In the Downtown Arts District, the Crescent Ballroom (308 N. 2nd Ave.) hosts live jazz several nights a week along with a variety of touring acts in a renovated warehouse. The kitchen serves delicious Mexican cuisine that has become a reason for visiting in itself.
A short trip northwest of downtown is SideBar (1514 N. 7th Ave.), a snug watering hole with swank décor. The bartenders really know their business and craft cocktails from the finest ingredients.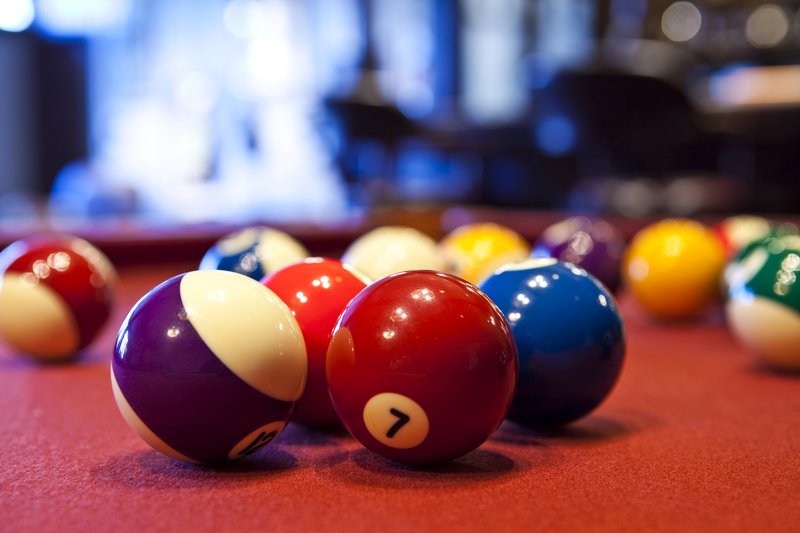 AAA/iStockphoto.com
Valley Bar (130 N. Central Ave.) has a little bit of everything—a live music venue, a lounge and a game room complete with pool tables and dartboards. The décor is basement rumpus room meets tacky garage sale with a little bit of Arizona history mixed in. Drinks are named after politicians. (Care for a Barry Goldwater or a Janet Napolitini?) Some of the most crowded nights at this fun basement retreat involve board games. If you want to rub elbows with locals, this is the place to go.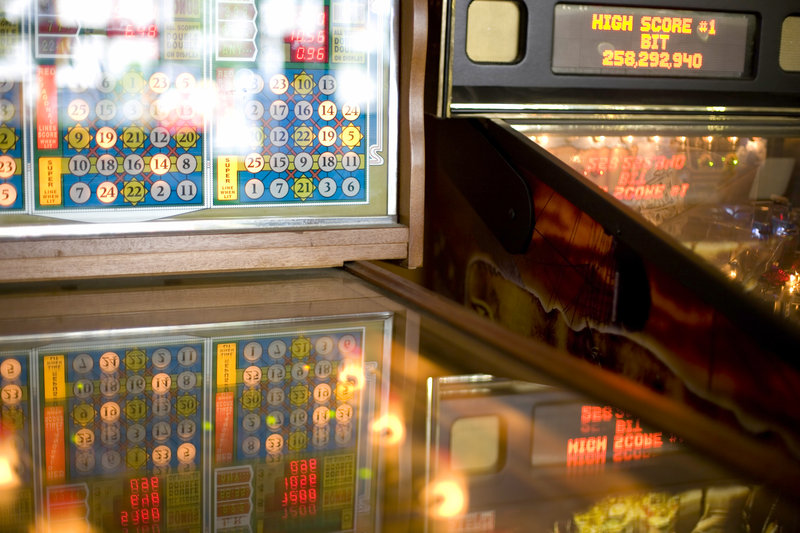 naphtalina/iStockphoto.com
Another entry in the games-plus-drinking-equals-fun category is Cobra Arcade Bar (801 N. 2nd St.), where a rotating menu of token-operated, vintage computer arcade games is paired with 1980s-themed cocktail creations like Whiskey Business and Krazy Kong. Literally dozens of video games and pinball machines are packed into this nightlife destination, including Pac-Man, Space Invaders, Donkey Kong, Defender, Mortal Kombat and Double Dragon.
The Best Bars North of Downtown
When the kids are in bed and you're in search of things for couples to do, Chivas Regal on the rocks is best appreciated while gazing out at twinkling city lights. The upscale Jade Bar (5700 E. McDonald Dr.) obliges with outstanding nighttime views from its lofty locale at the Sanctuary on Camelback Mountain resort.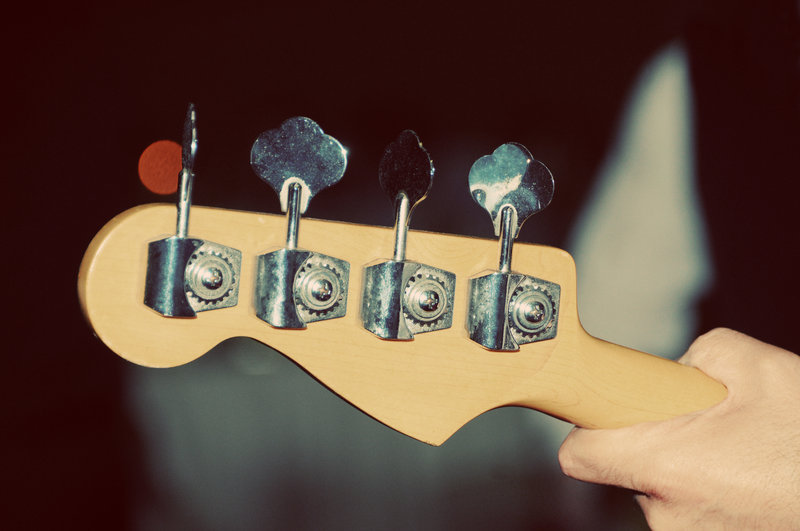 Shutterstock.com/Goran Shutterstock
The Rhythm Room (1019 E. Indian School Rd.) is the place to catch live blues, roots rock and R&B. It's a low-key space that's perfect for music lovers who want to listen to their favorite bands in a relaxed and friendly environment.
Tucked away beneath the Sip Coffee and Beer Garage, UnderTow (3620 E. Indian School Rd.) is a tiny cocktail hideaway crammed full of enough pirate/tiki/nautical décor for an entire theme park. (Think Walt Disney's enchanted fallout shelter—with liquor.) Enter through the café and proceed downstairs beneath a wild arrangement of faux shrunken heads and tropical foliage.
No windows? No problem! UnderTow avoids claustrophobia with the clever use of porthole video screens along the walls that make you feel as if you've boarded a sailing ship out of "Treasure Island," with periodic rainstorms to keep things interesting. Definitely not your typical Phoenix bar experience! In fact, this small venue is so unusual and in demand, that scoring a seat here is more challenging than finding a buried chest of gold. Make reservations in advance.