SightseeingToronto has an extensive network of underground walkways called the PATH. The major walkway artery cuts an underground path between Dundas and Front streets, connecting the Toronto Coach Terminal, the Atrium on Bay, CF Toronto Eaton Centre, The Sheraton Centre Toronto Hotel, First Canadian Place, CBC Broadcast Centre, Toronto Dominion Centre, Royal Bank Plaza, Union Station, the Scotiabank Arena and the south building of the Toronto Convention Centre.
Bus and Trolley Tours Gray Line Sightseeing Tours offers a variety of Toronto city tours as well as daily excursions to Niagara Falls year-round. Tours leave from the Toronto Coach Terminal, 610 Bay St., and from most major downtown hotels; for information and reservations phone (289) 288-0155 or (800) 594-3310.
City Sightseeing Toronto offers a hop-on, hop-off service via open-top double-decker bus, making 21 stops at prime locations; it's a great way to make the most of your vacation. Harbour Island cruises and trips to Niagara Falls are also available; for information and reservations phone (416) 410-0536 or (877) 721-8687.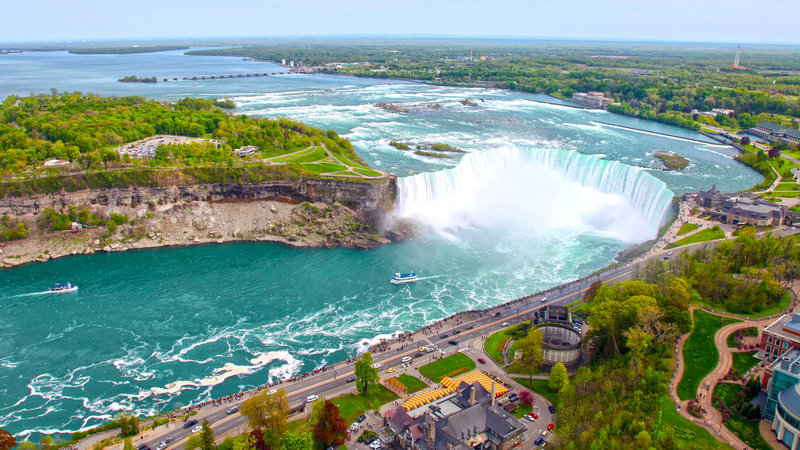 123RF.COM/ishtygashev
Niagara Tours has day trips to Niagara Falls that pick up from most downtown hotels year-round. Departures are offered daily, including a night tour to view the light display and a seasonal winery tour; for information and reservations phone (416) 868-0400.
Swiftrans Niagara Tours, departing from most downtown Toronto hotels, offers daily narrated day trips to Niagara Falls. Reservations are required. Phone (416) 614-0999.
Walking ToursFree guided walking tours exploring various neighborhoods, a must-do for history buffs, are offered by Heritage Toronto. Some 58 walks, given various Saturdays and Sundays late April through October, explore Toronto's multifaceted history; phone (416) 338-1338. The Royal Ontario Museum has a series of guided walking tours Sundays, Wednesdays and on occasional Saturdays, May 1 to mid-October; phone (416) 586-8097.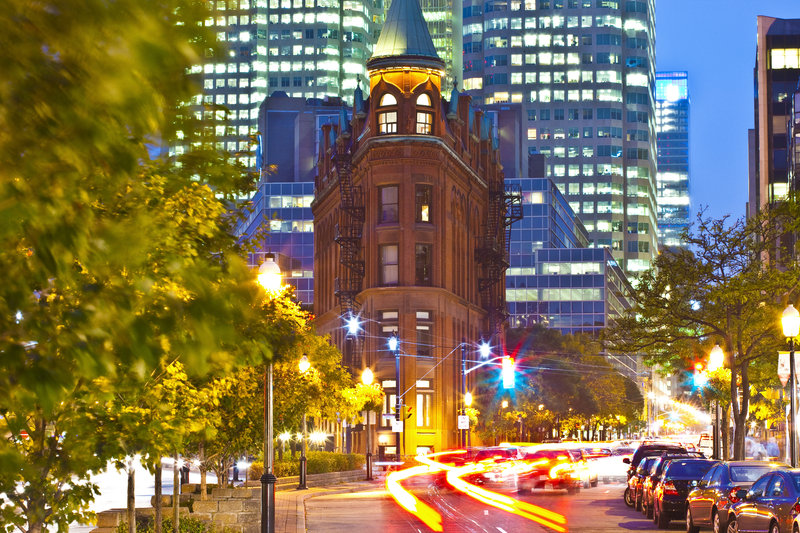 Horst Gerlach/iStockphoto.com
Guided walking tours of the Toronto Music Garden, 479 Queen's Quay W. between Bathurst Street and Spadina Avenue, are given June through September by the Toronto Botanical Garden; for information about the 45-minute tours, phone (416) 397-4145. Information signs mark the trails of Discovery Walks, a series of 12 self-guiding tours linking ravines, parks, gardens, beaches, neighborhoods and attractions; phone (416) 338-0338.
A brochure outlining a 1.5-hour self-guiding heritage walk of the Old Cabbagetown area is available. Many 19th-century homes and gardens are featured on the walk, which begins at the corner of Carlton and Parliament streets; phone (416) 921-0857 for information. A Taste of the World provides year-round culinary-, ghost- and literary-themed walking tours through the city's multicultural neighborhoods; phone (416) 923-6813.
The Toronto Entertainment District, in the area bounded by Queen Street W. in the north and Queens Quay W. in the south, between Spadina Avenue and Yonge Street, is considered the city's top entertainment destination and has a wealth of dining, nightlife, shopping, sports and theater options. Legends of the arts, entertainment and sports worlds, past and present, are honored on Canada's Walk of Fame, extending along King Street W. between John and Simcoe streets and south on Simcoe to just north of Wellington streets.
A self-guiding Art Walk brochure is available from the city. The walk highlights more than 22 outdoor works of art and begins at the corner of Wellington and Windsor streets; phone (416) 392-2489. Also of interest at 49 Wellington St. E. is the Flatiron Mural on the 1892 flatiron building. The 1980 mural designed by artist Derek Besant, while not painted on the historic building, actually sits on a steel framework and resembles a large, draped cloth displaying a series of windows.
Guided 90-minute historical walking tours of the St. Lawrence Market and surrounding neighborhood are given Tuesday through Saturday at 10, beginning at the South Market foyer, 91 Front St. E.; phone Bruce Bell Tours, (647) 393-8687 for information, reservations and tickets.