Impressive Views, Endless Activities
Vancouver has won many accolades as one of the top cities in the Americas, and for very good reasons. Set against a backdrop of majestic snowcapped mountains, the city lies on a peninsula that juts into the Pacific Ocean. This spectacular setting allows for a plethora of outdoor adventures, including skiing, sailing, hiking, scuba diving, fishing and more.
Explore Vancouver's diverse neighborhoods, ranging from trendy Yaletown to dynamic Gastown to Granville Island with its farmer's market, where more than 150 vendors vie for your attention with sourdough baguettes, homemade goat cheese, spicy sausages and crisp apples. If you're in the mood for fine dining, indulge in fresh regional seafood, a Vancouver specialty, at one of the city's first-rate local restaurants.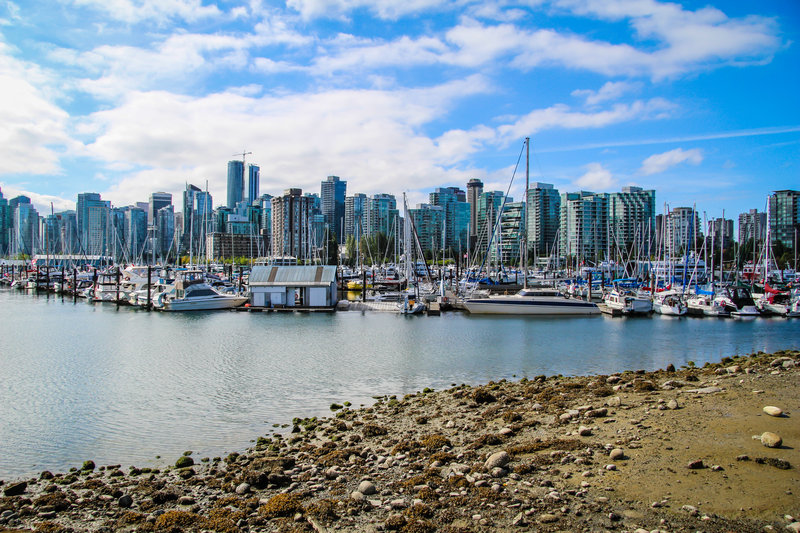 Must-sees include Stanley Park and Grouse Mountain. Stanley Park is a veritable oasis with its beaches, gardens, trails and splendid views of the waterfront, while the view from a gondola atop Grouse Mountain will leave you breathless. For a memento of your trip, shop for some indigenous art at local galleries. With all that Vancouver has to offer, your most difficult task will be choosing what fun things to do during your visit.
A Diverse Landscape
You're hiking along a wide, bark-mulched trail through an old-growth forest of towering Western red cedar, Douglas fir and Western hemlock trees. Salmonberry, huckleberry and Alaskan blueberries grow together in luxurious tangles. A raccoon ambles by, giving you an inquisitive look. A goose honks in the distance. You stop and ask, "Wait a minute—am I really in a city?" That question is answered a few minutes later when you emerge from Stanley Park to the hustle and bustle of Georgia Street.
There's no denying the beauty of Vancouver's natural setting. Vistas of green coastal mountains and the shimmering waters of the Strait of Georgia were tailor-made to grace a travel postcard. And downtown is a marvel: skyscrapers, human hubbub and quiet, tree-lined residential streets all coexisting harmoniously in one tightly packed urban cityscape. If that pocket description sounds a bit like San Francisco, it's an apt comparison, but there really is no place like Vancouver.
No doubt the southwestern British Columbia wilderness impressed Capt. George Vancouver. An officer in the British Royal Navy, he sailed into Burrard Inlet on June 13, 1792, while searching for the Northwest Passage, the sea route that connects the Atlantic and Pacific oceans. Vancouver named the inlet after his friend Sir Harry Burrard, a member of Parliament, but lent his own moniker to the city and the large island that lies between the mainland and the Pacific.
Vancouver was incorporated in 1886, quite a young city given its present-day status. A Canadian Pacific Railway passenger train arrived the following year, showering spectators with soot and cinders. By the 1890s transpacific shipping inaugurated the city as a major world port, and the future was looking rosy indeed.
That era produced colorful characters like John Deighton, aka "Gassy Jack," a saloon owner who set up shop in Gastown, the city's oldest section and a popular tourist hangout. The name is a reference to Deighton's reputation for storytelling and tall-tale bluster. A statue of his likeness stands at the circle where Water, Alexander, Powell and Carrall streets converge.
Mandarin and Cantonese are the mother tongues in almost a third of Vancouver's homes; only San Francisco's and New York's Chinatowns are bigger. The Millennium Gate at Pender and Taylor streets is a symbolic entryway that incorporates both eastern and western symbols. Between 1890 and 1920 Asian immigrants settled on back streets like Shanghai Alley off Pender Street; wall panels tell the story of their lives. Holding out your arms is almost enough to embrace the Sam Kee Building at 8 Pender St., which is only 6 feet wide.
Vancouverites represent a melting pot of nationalities. The original inhabitants of coastal British Columbia were the Northwestern peoples, and their descendants live in urban areas and in reserve communities within ancestral territories. Diversity is the keynote, whether preserved in street names like Barclay and Granville, or in neighborhoods like Little Italy or the East Indian community.
Not bad for a former lumber town, eh?
By Car
Hwy. 1 (Trans-Canada Highway) and hwys. 1A and 7 are the major east-west routes to Vancouver. To reach downtown on the Trans-Canada Highway, use the First Avenue exit or continue to Hastings Street.
Hwy. 99 to S.W. Marine West becomes the major downtown artery, Granville Street. Before becoming a city street, Hwy. 99 begins its journey as I-5 at the Mexican border and crosses through California and the Pacific Northwest; beyond Vancouver it continues beyond Whistler to meet Hwy. 97, the main north-south route.
Street System
All streets and avenues in downtown Vancouver are named; many are one-way. Outside the business section, east-west avenues are numbered beginning with First Avenue, and north-south streets are named. Addresses begin at Ontario-Carrall streets for all east-west numbering and at Powell-Dundas streets for all north-south numbering.
The downtown peninsula is connected to western Vancouver by the Burrard, Granville and Cambie bridges and to North Vancouver and West Vancouver by the Lions Gate and the Iron Workers Memorial (Second Narrows) bridges.
Rush hours are 6-9:30 a.m. and 3-6:30 p.m. Right turns on red are permitted after a stop, unless otherwise posted; drivers must yield to pedestrians and vehicles in the intersection and to city buses pulling into traffic.
Some intersections in the metropolitan area have a blinking green light. This is used when there is a stop sign, not a signal, on the cross street and allows pedestrians or bicyclists to turn the main street's light red so they can go through the intersection safely. When driving on a cross street, you must wait for a gap in traffic before you proceed.
Parking
On-street parking, controlled by meter, is restricted on many thoroughfares during rush hours; violators' cars will be towed. When parking at a meter, you can pay by credit card, coins or even by phone if you download the PayByPhone mobile app; phone (604) 909-7275 for information. Off-street parking is available in lots and garages at rates ranging from $1.25 per half-hour to $11 or more per day. Parking in a school zone between 8 and 5 on any school day is strictly prohibited unless otherwise posted.
Public Transportation
TransLink, Metro Vancouver's regional transportation authority, offers an integrated system utilizing bus, rail, SeaBus, cycling paths and roads to points throughout Vancouver and all suburban areas. Conventional buses and electric buses link tourist destinations, transit exchanges and SkyTrain stations; phone (604) 953-3333.
SeaBus is a passenger-only ferry that crosses Burrard Inlet, connecting downtown Vancouver with the North Shore, a destination popular with those in search of adventure travel. The downtown Waterfront terminal connects with buses and the SkyTrain. The Lonsdale Quay terminal connects with an extensive North Shore bus network.
SkyTrain, Vancouver's light-rail rapid transit system, runs from Waterfront Station through downtown Vancouver to the suburbs of Burnaby and New Westminster and across the Fraser River to the suburb of Surrey. SkyTrain is one of the longest and oldest automated, driverless light rapid transit systems in the world and has three lines. The 19-kilometre (12-mi.) Canada Line connects downtown with Richmond and Vancouver International Airport and has 16 stations, including stops at Vancouver City Centre, Olympic Village, Broadway-City Hall, Marine Drive, Vancouver International Airport and four Richmond locations. The train ride from downtown to the airport takes 26 minutes. The Expo Line and Millennium Line connect downtown with the cities of Burnaby, New Westminster and Surrey.
Trains operate every 7 to 15 minutes Mon.-Fri. 5:22 a.m.-1:16 a.m., Sat. 6:50 a.m.-12:30 a.m., Sun. 7:16 a.m.-12:16 p.m. Fares are the same for any TransLink service and a single fare covers travel for up to 90 minutes across Metro Vancouver. A 1-zone fare Monday through Friday until 6:30 p.m. is $3, a 2-zone fare is $4.25 and a 3-zone fare is $5.75; for ages 5-13, students ages 14-19 with a valid GoCard and ages 65+ a 1-zone fare is $1.95, a 2-zone fare is $2.95 and a 3-zone fare is $3.95. The fare for weekdays after 6:30 p.m. and Saturday, Sunday and holidays for all zones is $3; for ages 5-13, students ages 14-19 with a valid GoCard and ages 65+ the fare for all zones is $1.95. A trip from the airport to any destination adds an additional $5.
Every SkyTrain station has information panels. A 1-day pass, available from SkyTrain and SeaBus ticket machines, Safeway food stores and 7-11 stores, costs $10.50 and covers all zones; for ages 5-13, students ages 14-19 with a valid GoCard and ages 65+ the cost is $8.25. If you pay by cash on buses, exact change is required. Phone (604) 953-3333 daily 6:30 a.m.-11:30 p.m. for more information.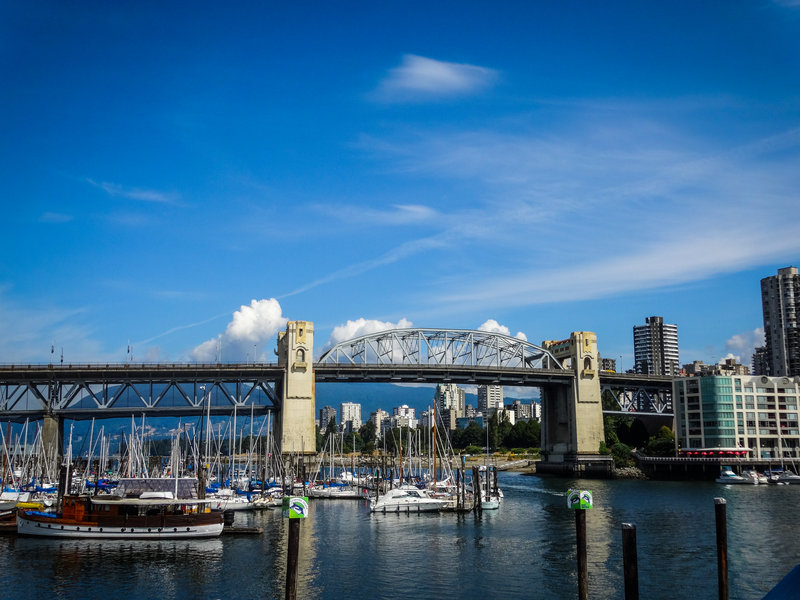 The little blue False Creek Ferries provide service from the West End of downtown to Granville Island, with stops at fun places to go like Yaletown, Plaza of Nations, The Village (Science World), Spyglass Place, Stamps Landing, David Lam Park, Granville Island, the Aquatic Centre and the Maritime Museum, departing between every two minutes and every 15 minutes, depending on the route and time of day. Tickets cost $3.50-$11 one-way, $9-$17 round-trip, and $16 for a day pass, with discounts for ages 4-12 and ages 65+.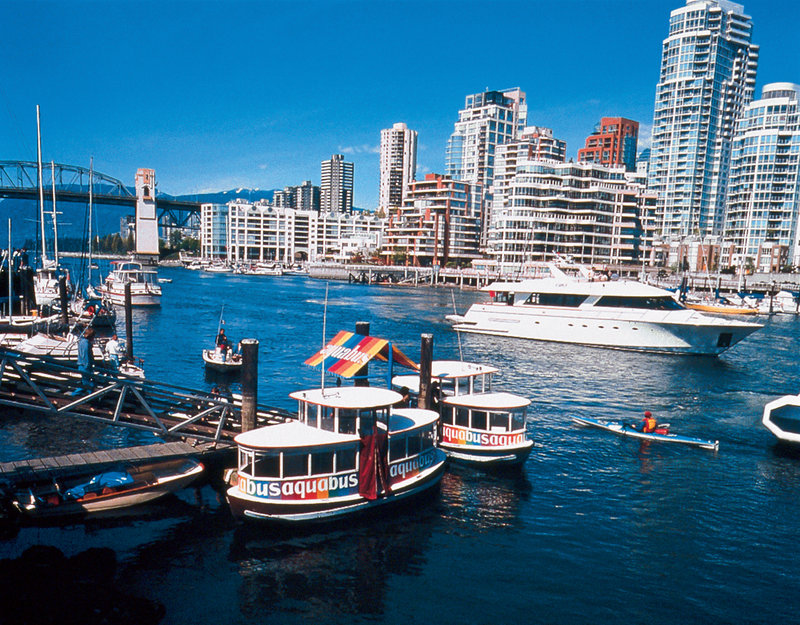 Courtesy of Vancouver British Columbia
Aquabus Ltd., (604) 689-5858, provides ferry service with departures every five minutes between Hornby Street, Granville Island, David Lam Park, Stamps Landing, Spyglass Place, Yaletown, Plaza of Nations and The Village daily 7:07 a.m.-9:07 p.m. Times vary according to destination. Fare ranges from $3.50-$6 one-way or $25 for 20 tickets, and $16 for a day pass, with discounts for ages 4-12 and ages 65+. Aquabuses are equipped to carry wheelchairs and bicycles.
Daily bus service between Vancouver International Airport and Whistler is provided by Pacific Coach's YVR Whistler SkyLynx. Passengers can be picked up and dropped off at major Vancouver and Whistler lodgings; reservations are required. Phone (604) 662-7575 or (800) 661-1725 for information or ask your AAA travel agent about vacation packages. To reach the airport from Vancouver by public transit, take Bus 90 B-line from Burrard station to Richmond Centre, then transfer to bus 424 to the airport.
Sales Tax
British Columbia has a 5 percent goods and services tax (GST) and a 7 percent provincial sales tax (PST). Hotel accommodations with more than four rooms are subject to a PST of 8 percent and an additional Municipal and Regional District Tax (MRDT) of up to 3 percent. The PST for alcohol is 10 percent. Restaurants and admission fees are exempt from the 7 percent PST. Car rental sales tax is $1.50 per day for rental periods of more than 8 hours, up to 27 consecutive days.
Police (non-emergency)
(604) 717-3321
Time and Temperature
(604) 664-9010
Hospitals
Mount Saint Joseph Hospital, (604) 874-1141; St. Paul's Hospital, (604) 682-2344; Vancouver General Hospital, (604) 875-4111.
Air Travel
Vancouver International Airport (YVR), in Richmond, is reached via Granville Street and the Arthur Lang Bridge, then Sea Island Way, which leads into Grant McConachie Way. Check travel sites and with your AAA travel agency for cheap airline flights, cheap plane tickets and the best deals on international flights. Taxi rates are fixed on flat rates according to a zoning system. The trip to downtown/Kitsilano is $31; Canada Place is $35. TransLink's Canada Line rapid transit operates rail service every 7 to 15 minutes, from approximately 5 a.m. to 1 a.m., between Vancouver International Airport and downtown. One-way fare is $9.10; phone (604) 953-3333.
Rental Cars
Hertz, with one location at Vancouver International Airport and three locations downtown at 1270 Granville St., 1038 Canada Place and 1150 Station St., offers discounts to AAA members; phone (604) 606-3785 for airport location or (800) 654-3080.
Rail Service
The Via Rail passenger train terminal is at 1150 Station St.; phone (888) 842-7245 in Canada or in the United States.
Buses
The Greyhound bus terminal is at 1150 Station St.; phone (604) 683-8133.
Taxis
Taxi fares start at $3.05-$3.30 for the first kilometre (.6 mi.), plus $1.73-$1.89 for each additional kilometre. Companies include Black Top & Checker Cabs, (604) 731-1111; MacLure's, (604) 831-1111; Yellow Cab, (604) 681-1111; and Vancouver Taxi, (604) 871-1111.
Public Transportation
TransLink offers bus service as well as SeaBus and SkyTrain service. See Public Transportation for details.
Boats
BC Ferries links Vancouver and other points on the mainland with Vancouver Island and 47 ports of call. Nanaimo and Sunshine Coast ferries leave from Horseshoe Bay, 21 kilometres (13 mi.) west of the city in West Vancouver. From Tsawwassen south of Vancouver automobile/passenger ferries make frequent trips to the southern Gulf Islands, Nanaimo and Swartz Bay, near the town of Sidney north of Victoria. A 1.5-hour ferry ride from Vancouver to Victoria departs daily from Tsawwassen and returns from Swartz Bay; phone (888) 223-3779 for reservations.
For schedules phone the British Columbia Automobile Association (BCAA), (604) 268-5555; BC Ferries Information Centre, (250) 386-3431 outside British Columbia; (888) 223-3779 in British Columbia; or Tourism Vancouver, (604) 683-2000.
Enjoy fabulous waterside views while strolling, bicycling or in-line skating around the perimeter sea wall of
Stanley Park
(main entrance at west end of Georgia St.). Walking the Seawall is one of the most fun things to do with friends and among the best things for couples to do. Or tour the park in a horse-powered trolley provided by
Stanley Park Horse-drawn Tours
(735 Stanley Park Dr.). The 405-hectare (1,000-acre) park also has a pool, a golf course, woodland trails, playgrounds, totem poles, a miniature steam train, beaches and gardens.
One of the world's great food markets,
Granville Island Public Market
(1689 Johnston St.) is the destination for a slice of Vancouver life as well as the freshest fruits, vegetables, cheeses, meats, candy, baked goods and flowers.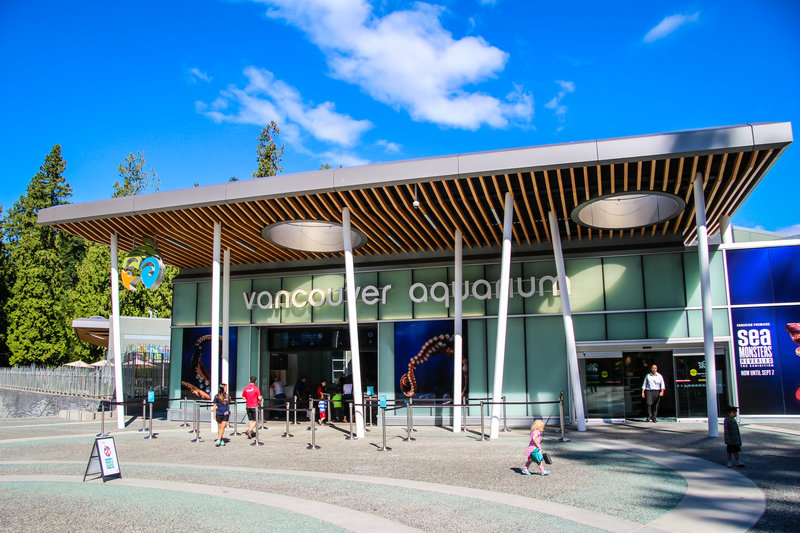 Adorable dolphins steal the show at
Vancouver Aquarium
(845 Avison Way) in Stanley Park; competing for attention are the center's thousands of marine animals including sea lions, sharks and walruses as well as rain forest creatures such as iguanas and crocodiles. Go behind the scenes in close encounters with sea turtles, penguins, Steller sea lions and sea otters.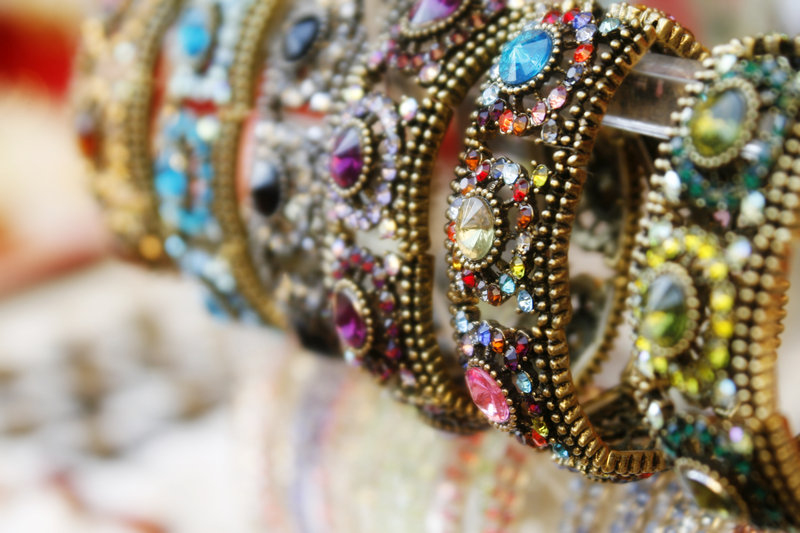 Downtown's Robson Street (between Burrard and Jervis streets) beckons shoppers with its trendy designer boutiques, shoe stores, jewelry shops and more. When you need a break, grab a seat and a cappuccino at a bistro or coffee shop and watch the world go by.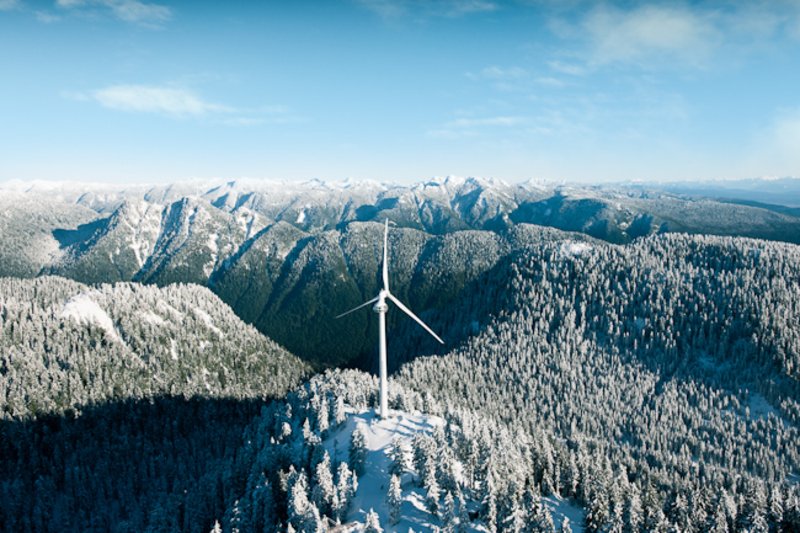 Courtesy of Grouse Mountain
On a clear day, you can't beat the scenery at
Grouse Mountain
(6400 Nancy Greene Way) in North Vancouver; the Skyride, an aerial cable car, presents a breathtaking view of Vancouver and the harbor on its trip up the mountain. Spend the day here without running out of things to do: Go skiing, zipline above an alpine rain forest, go paragliding or go on a sleigh ride, strap on snowshoes for a wintry hike, watch lumberjacks show off their axe and log-rolling skills, visit grizzly bears and get a 360-degree view of Vancouver from the top of a 20-story-high wind turbine. After you've worked up an appetite, feast on fine cuisine at places to eat like The Observatory or Altitudes Bistro.
Spot pods of orcas and other sea creatures on a scenic whale-watching cruise. Both
Steveston Seabreeze Adventures
(12551 #1 Rd., Bldg. 43) and
Vancouver Whale Watch
(210-12240 Second Ave.) in Richmond offer the opportunity to hear whales vocalize through hydrophones, see marine animals like sea lions and porpoises and travel through the Fraser River Delta, Strait of Georgia and the Gulf Islands.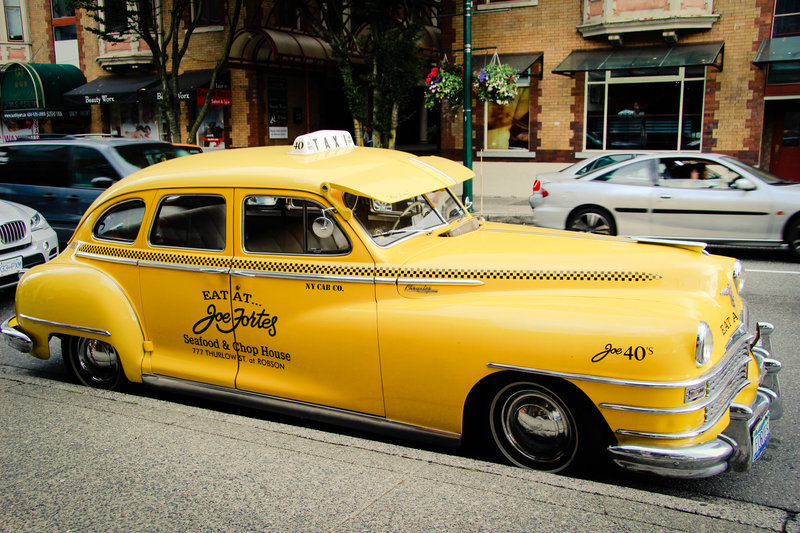 Dine in restaurants that rival New York's; an array of multicultural cuisines is available from local restaurants, but don't leave town without savoring mouth-watering Pacific Northwest and Asian cuisine featuring freshly caught seafood. If you're wondering where to eat, try such favorites as
CinCin
(1154 Robson St.) and
Joe Fortes Seafood & Chop House
(777 Thurlow St.).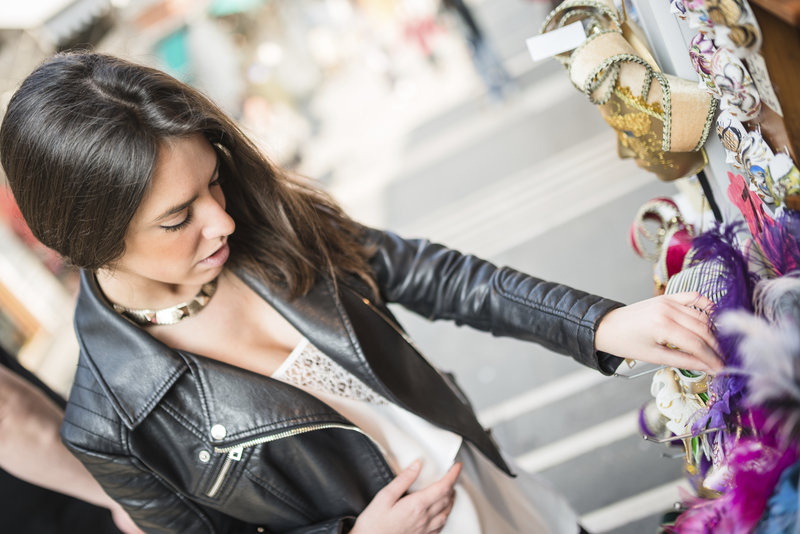 iStockphoto.com/franckreporter
Discover one of Vancouver's trendiest neighborhoods; Yaletown (bordered by Homer and Robson streets) has earned comparisons to New York's SoHo, and rightfully so. Once a warehouse district, the area now attracts the young and hip with its of-the-moment shops, galleries, loft apartments, pubs and outdoor cafés.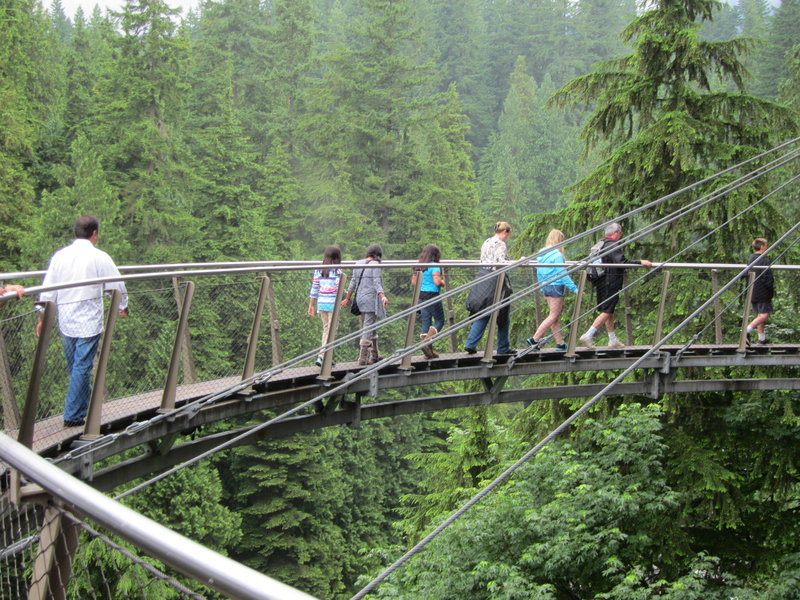 Confront your fear of heights with a walk through the tops of evergreens at
Capilano Suspension Bridge Park
(3735 Capilano Rd.) in North Vancouver; the 137-metre (450-foot) bridge sways 70 metres (230 ft.) above the Capilano River Canyon and is a top pick for adventure travel. View the Totem Park and learn about the area's indigenous culture through storytelling, weaving and beadwork demonstrations.
Take in
VanDusen Botanical Garden
(5251 Oak St.), which takes full advantage of the local climate. Wander the meandering paths of the 22-hectare (5-acre) paradise to find 40 themed gardens. A highlight is a hedge maze made of 3,000 pyramidal cedars.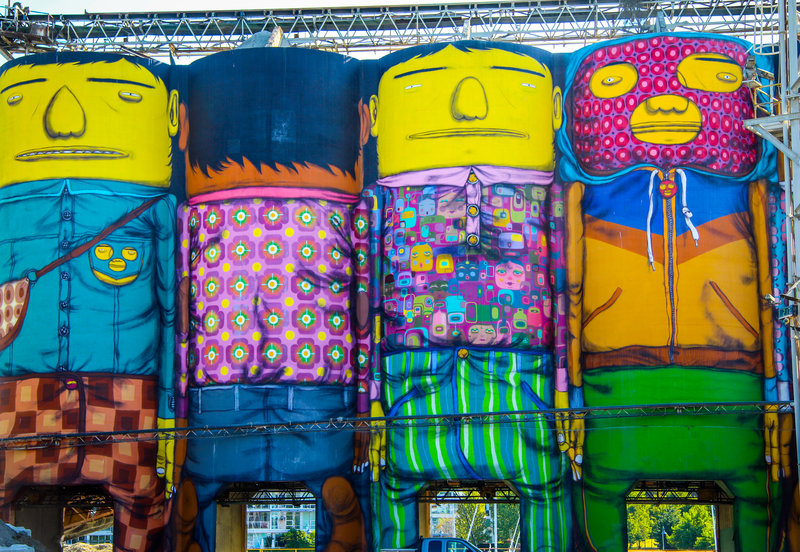 Vancouver Travel with Kids
Things to Do With Kids Under 13
Granville Island (1689 Johnston St.) lures adults to its markets and shops, but it also has fun things to do and specialty shops that appeal directly to youngsters. Under a rainbow-colored sign, the Granville Island Kids Market (1496 Cartwright St.) is a miniature mall that's the perfect destination for little ones. From the moment they step through the diminutive door, kids can eyeball goodies in 23 shops that cater to their every whim, cavort in the arcade and make a splash in the water park (open in summer months).
What kid doesn't enjoy face painting, storytelling, jugglers, stilt-walkers, puppet shows, dance and music? Find all this and more during May's weeklong
Vancouver International Children's Festival
, also on Granville Island.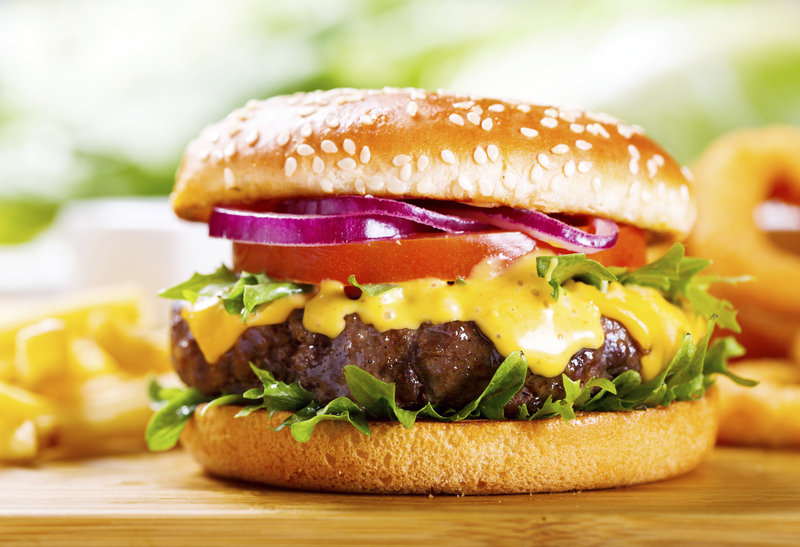 When it's time to quiet growling tummies, longtime favorite
White Spot
is one of the kid-friendly local restaurants; it has several locations throughout the city. Small fries can get a burger, grilled cheese sandwich or spaghetti in a ship-shaped Pirate Pak, complete with a chocolate coin.
Things to Do With Teens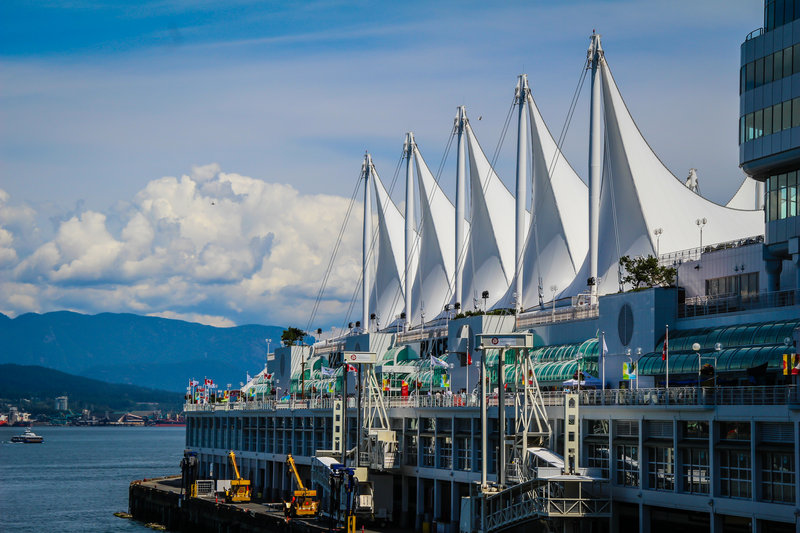 The flight simulator ride at
FlyOver Canada
(201-999 Canada Pl.) will elicit screams and gasps of delight as it sweeps and soars from east to west over icebergs, Niagara Falls, the Rocky Mountains and other unforgettable landmarks of the Canadian countryside.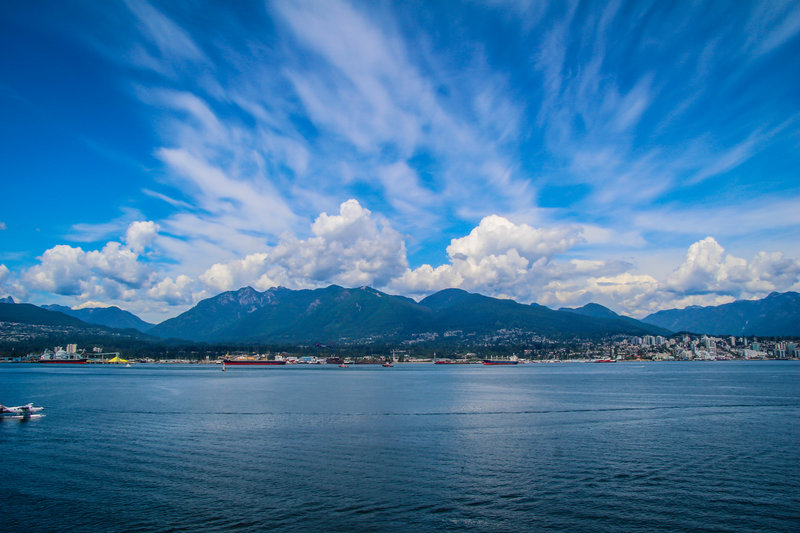 Go on a full-day adventure with
Prince of Whales Whale Watching
(1601 Bayshore Dr.). Your family will have a whale of a time as they gaze in awe at pods of glistening orcas and grey humpbacks leaping out of the Georgia Strait. The trip also includes a stop in Victoria and a visit to Butchart Gardens.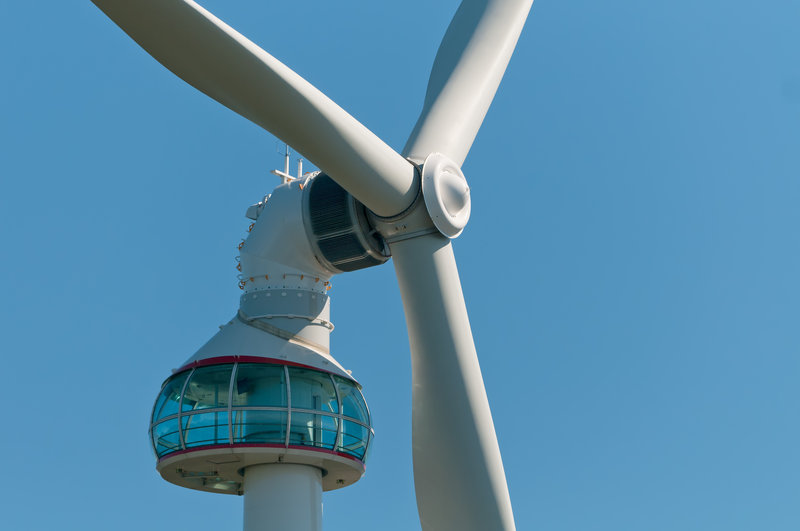 PamelaJoeMcFarlane/iStockphoto.com
For adventure and nature lovers (and those who aren't afraid of heights), travel to
Grouse Mountain
(6400 Nancy Greene Way) in North Vancouver . Ascend to the peak in an enclosed gondola, skimming over treetops on the way up. Brave souls can ride to the top of a wind turbine for views that go on for miles.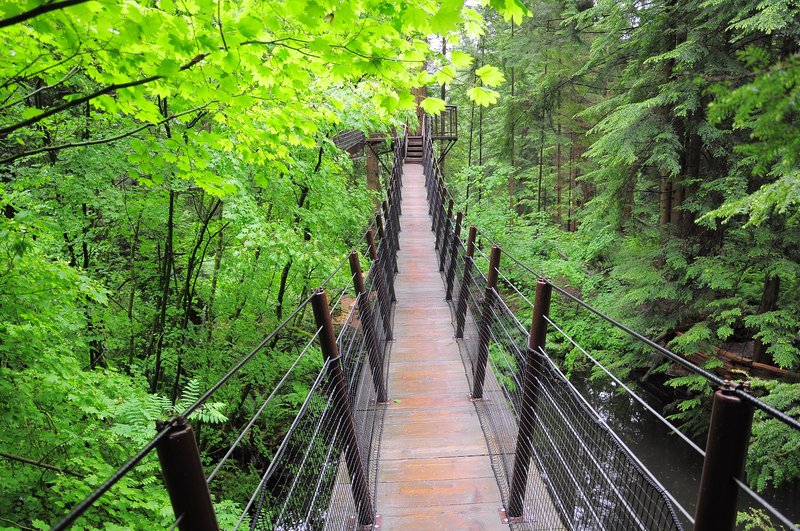 Capilano Suspension Bridge Park
(3735 Capilano Rd.), also in North Vancouver , yields more adventure for those in search of adventurous things to do on vacation. Tread slowly along a swaying 137-metre-long (450-ft.) footbridge above the treetops and the Capilano River, which spans 70 metres deep (230 feet). But don't fear, Mom and Dad: The bridge is reinforced with steel cables and concrete, so it's perfectly safe. After you cross the bridge, head for Cliffwalk, a 650-foot cliffside walkway with bridges and viewing platforms suspended from Douglas fir trees with a stunning canyon view.
Combining manicured gardens with West Coast rainforests, beaches, forest trails and surrounded on three sides by water,
Stanley Park
(main entrance at west end of Georgia St.) offers amazing views of the mountains, the city and English Bay. Rent a bike and pedal along the 9-kilometre (5.6-mi.) seawall. The park has totem poles, a miniature train, playgrounds, a pool, a water park and other fun places to go.
Need a break from walking? Hop on a trolley on
Stanley Park Horse-drawn Tours
(735 Stanley Park Dr.) and see the 400-hectare (1,000-acre) park at a leisurely pace.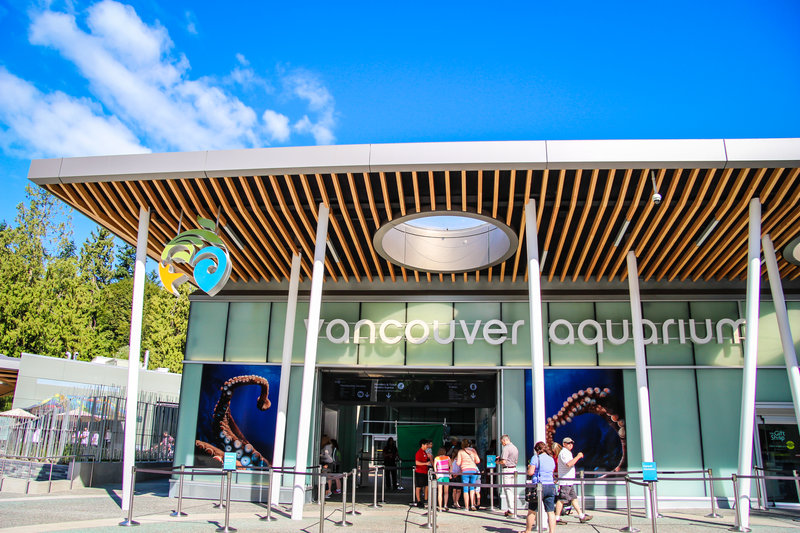 Meet the most adorable sea creatures at Stanley Park's
Vancouver Aquarium
(845 Avison Way). Ogle rascally otters, pudgy sea lions and spotted harbor seals are just some of the marine animals that call the aquarium home. Get super close at animal encounters, where you can feed and help train sea lions, otters and penguins.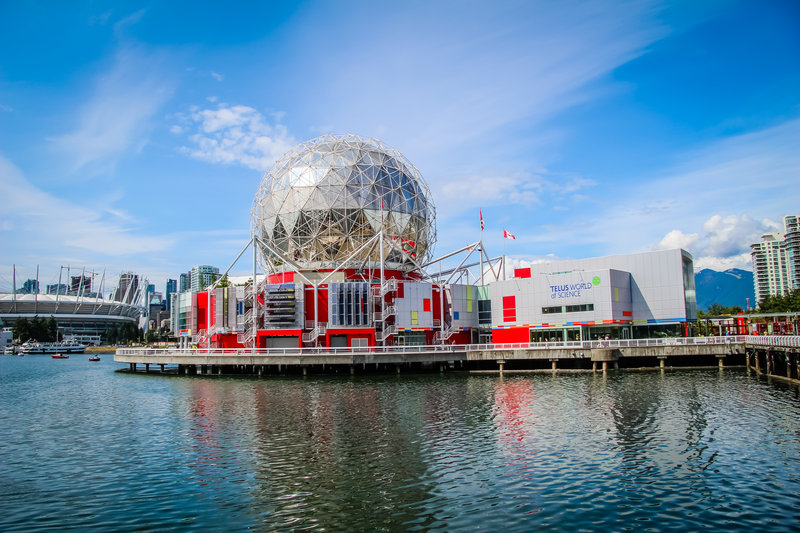 From the moment they set eyes on
Science World at TELUS World of Science
(1455 Quebec St.), kids will be psyched; housed in a huge geodesic dome, the science center is even cooler inside. There's something for every age group. Tykes under age 7 can learn about water, color, light and movement in the Kidspace Gallery, and the entire family will enjoy live shows, hands-on exhibits and IMAX films that bring out their inner scientist. Check their calendar for a list of things to do today.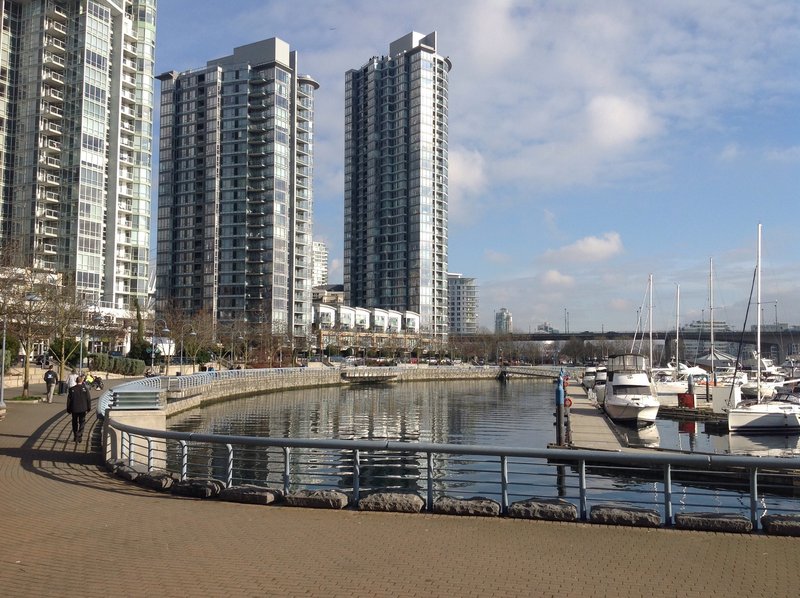 Shopping in Vancouver
Stylish Finds in Yaletown
Yaletown, reached via Davie Street, is the fashionable downtown residential address for successful young professionals (just look at all those glass-walled condo towers). This former 19th-century rail yard district has morphed into an uber-stylish urban enclave; the industrial brick warehouses of yore are now hip clothing boutiques, designer furniture outlets and local restaurants and bars that draw a crowd.
Art galleries are concentrated along Homer and Mainland streets. Yaletown's many dog owners shop for trendy canine accessories at barking babies (1188 Homer St.); phone (604) 647-2275. Keep your head stylishly warm and dry with a fedora, derby or baseball cap from Goorin Bros. (1188 Hamilton St.), a cool hat shop that may remind you of your grandfather's living room, complete with Victrola and leather sofa; phone (604) 683-1895. For a lovely vacation souvenir that doesn't feature a maple leaf, pick up a flowery Royal Albert teapot or some Cristal D'Arques stemware at The Cross Decor & Design (1198 Homer St.); phone (604) 689-2900.
Shop the Day Away on Robson Street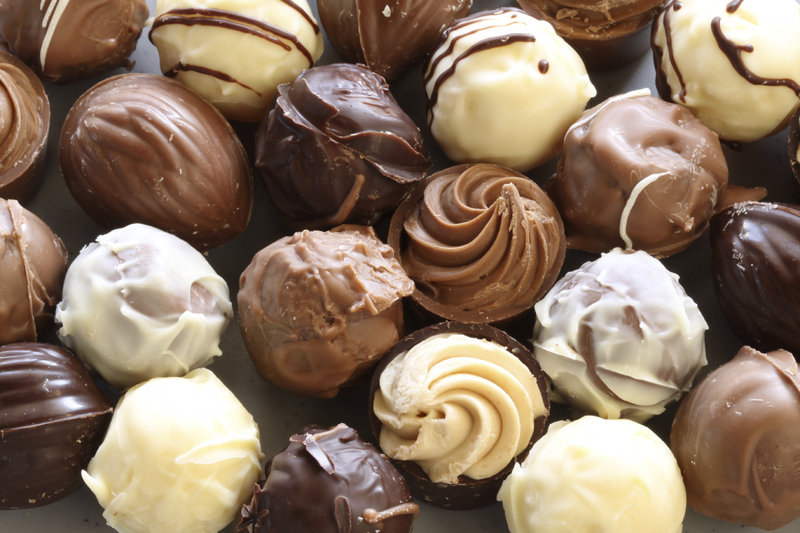 Robson Street, however, is downtown's shopping central. Stand at the intersection of Robson and Burrard on any given day and it's a sea of shopping bag-toting humanity. From Burrard up to Jervis Street Robson offers an uninterrupted stretch of window gazing: men's and women's fashions and accessories, shoes, jewelry, eyewear, gifts, chocolates, cosmetics, luggage and travel gear, plus more places to eat than you can shake a stick at. For high-quality clothing and outerwear go to Roots, a popular Canadian chain. There are two locations, one for adults (1001 Robson St.), phone (604) 683-4305, and one for kids (1153 Robson St.), phone (604) 684-8801. Founded in Vancouver in 1998, lululemon (970 Robson St.) is now is a global brand selling athletic apparel for yoga, running and dance; phone (604) 681-3118.
Explore the Historic Districts
Very touristy but always enjoyable Gastown, the oldest section of the city, runs for several blocks along Water Street. The atmosphere is turn-of-the-20th-century renovated, with handsome brick buildings and white-globed lamp posts decorated with flowers in hanging baskets. There are lots of art galleries, antique shops, fashion boutiques and souvenir shops. But Gastown isn't all about maple candy or a moose in a can; trendy home furnishings stores sell sleek, contemporary furniture by well-known Canadian and international designers.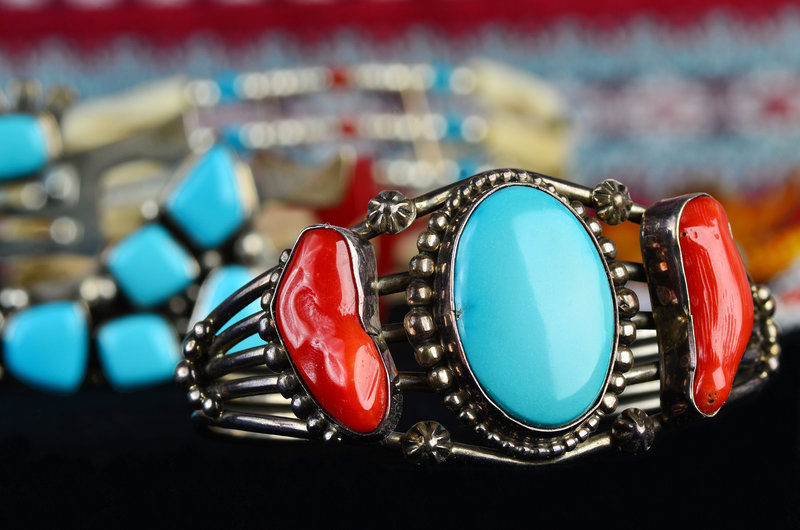 Warren_Price/iStockphoto.com
Standout shops and fun places to go in Gastown include cutting-edge John Fluevog Shoes (65 Water St.) which combines a vintage vibe with Dr Marten-esque cool, and Dream (45 Water St., Suite 145), where local fashionistas shop for locally designed apparel and jewelry; phone (604) 688-6228 and (604) 683-7326, respectively. Stop in at Kit and Ace (165 Water St.) and pick up a couple of their affordable, comfy and machine-washable cashmere-blend T-shirts; phone (604) 559-8363.
There's a Coastal Peoples Fine Arts Gallery here as well (332 Water St.); phone (604) 684-9222. Gallery Gachet (9 W. Hastings St.) is a non-profit artist-run center with exhibitions; phone (604) 687-2468. There also are specialty shops like Button Button (318 Homer St.); phone (604) 687-0067, with buttons in all shapes and sizes from around the world, and Jade Mine (4-375 Water St.), which stocks a big selection of sculptures and jewelry carved from jade mined in northern British Columbia. Phone (604) 687-5233. Pet lovers will want to make the trip to EZ Dog (56 Powell St.), packed with goodies for your "best friend"; phone (604) 559-5606.
Note: While exploring the main thoroughfares in Gastown are fun things to do in Vancouver during the day, use big-city common sense regarding any encounters with panhandlers and street people, and avoid wandering around side streets after dark.
More Shopping Across English Bay
Downtown certainly isn't the only place to shop and find things to do. In Kitsilano, along the south shore of English Bay, the blocks of West 4th Avenue between Fir and Larch streets are filled with gift shops, wine shops and stores selling fashions, athleisure attire and sports gear from bikes to skis to snowboards.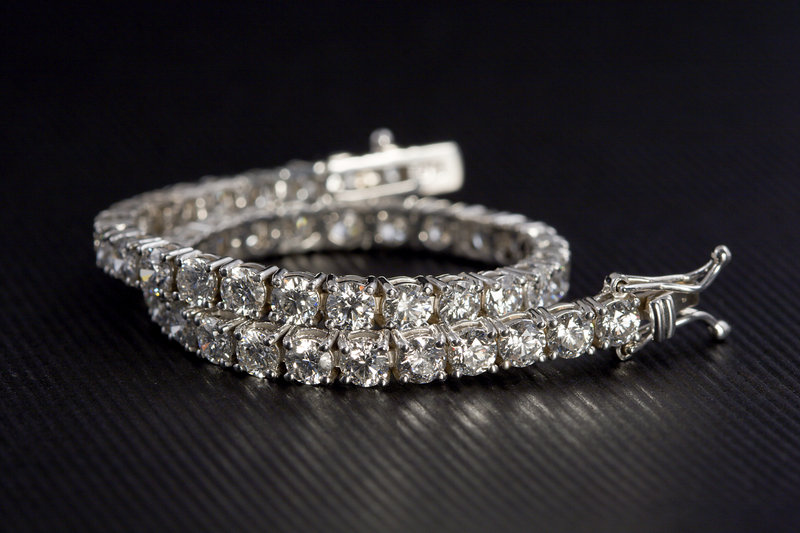 buckarooh/iStockphoto.com
The 10-block stretch of Granville Street between 6th and 16th avenues—dubbed South Granville—is where old-money families do their shopping; think expensive clothing boutiques, upscale furniture retailers and a plethora of home accessories stores. Urbanity (2412 Granville St.) sells beautiful knit sweaters, coats and blankets, most bought direct from Scandinavian designers; phone (604) 801-6262.
Locally Owned Shops on Commercial Drive
Much more down to earth is Commercial Drive, east of Main Street from Venables Street to East Broadway, one of Vancouver's funkiest shopping experiences. Most of the shops, businesses and nearby restaurants are owner-operated; chains are few, which means that it's really fun to explore. Hit "the Drive" on a Saturday or Sunday afternoon. The heart of Commercial Drive is between Venables Street and 6th Avenue E. Books, CDs, vintage clothing and unusual gifts are all good bets.
Granville Island's Offerings
If you're looking for things to do this weekend, you could easily spend an entire day doing Granville Island, but shoppers and foodies should focus on the
Granville Island Public Market
. The big building is crammed with vendors: produce, meat, seafood, baked goods, coffee and a head-spinning array of specialty foods. Take advantage of fresh BC salmon, artisanal cheeses and ripe, regionally grown fruit. Have lunch here, too; fast food counters offer Asian, Mexican, Indian, sushi, pizza and just about everything else as takeout. Phone (604) 666-6655.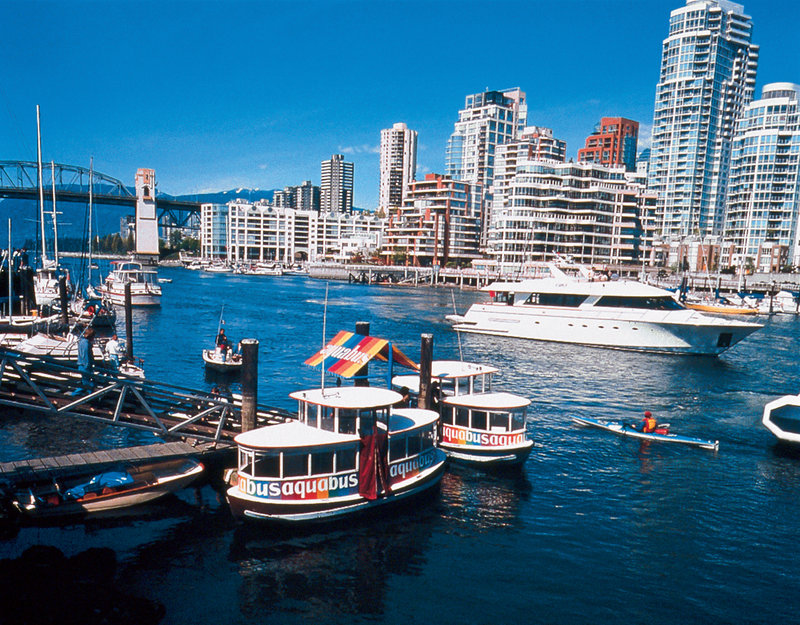 Courtesy of Vancouver British Columbia
There also are plenty of shops outside the market selling regionally produced art, food, jewelry, clothing, kids' toys and the like. And don't drive—it's much easier to take the False Creek Ferry. It's a 10-minute ride to Granville Island from the Aquatic Centre dock just off Beach Drive in the West End (ferries also depart from the dock at the foot of Davie Street in Yaletown).
North Vancouver Destinations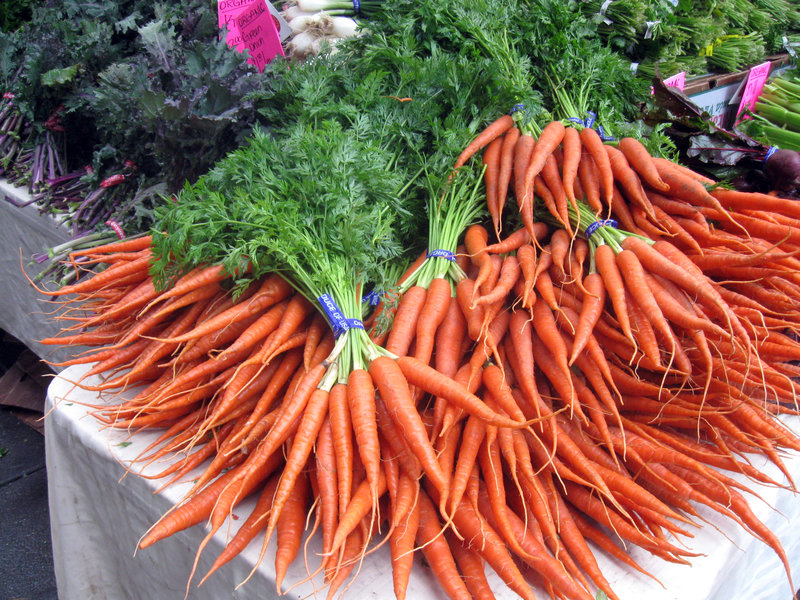 Another popular shopping destination is the Lonsdale Quay Market, 123 Carrie Cates Ct. at the foot of Lonsdale Avenue in North Vancouver; phone (604) 985-6261. The lower level is a fresh market with vendors selling produce, seafood, baked goods and delicatessen items; specialty boutiques are on the upper level. Get a crab roll, fish and chips or a panini sandwich from one of the numerous stands at the international food bar and enjoy it outside on the dock, which has a great view of downtown and the harbor (don't feed the seagulls; they'll snitch a bite at any opportunity). There's a parkade for market customers—enter your car license plate number at one of the machines (2 hours of free parking, $3 per additional hour, free after 6 p.m. and on weekends), but it often fills up; you also can take the SeaBus, which shuttles between the downtown and North Vancouver terminals every 15 minutes. Conveniently, the SeaBus terminal is just a few minutes' walk from the market.
More Malls Mean More Great Finds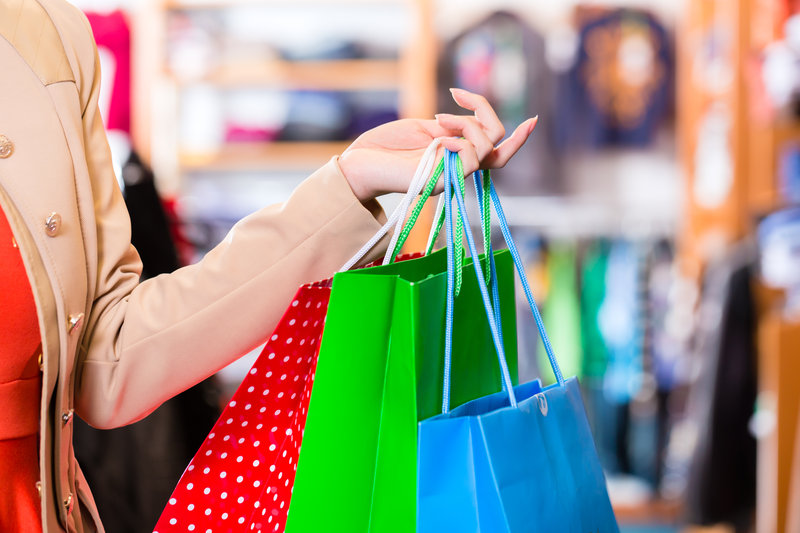 Malls? Vancouver has several, if that's your shopping thing. Downtown, upscale Pacific Centre (corner of Georgia and Howe streets) is anchored by tony Holt Renfrew and Nordstrom's flagship store. The center's 60-plus other stores offer men's and ladies' wear, casual clothing, fashion accessories, shoes, electronics, sporting goods, handbags and cosmetics; shops include American Eagle Outfitters, Club Monaco, Ermenegildo Zegna, H&M, lululemon, Michael Kors and Ted Baker London; phone (604) 688-7235.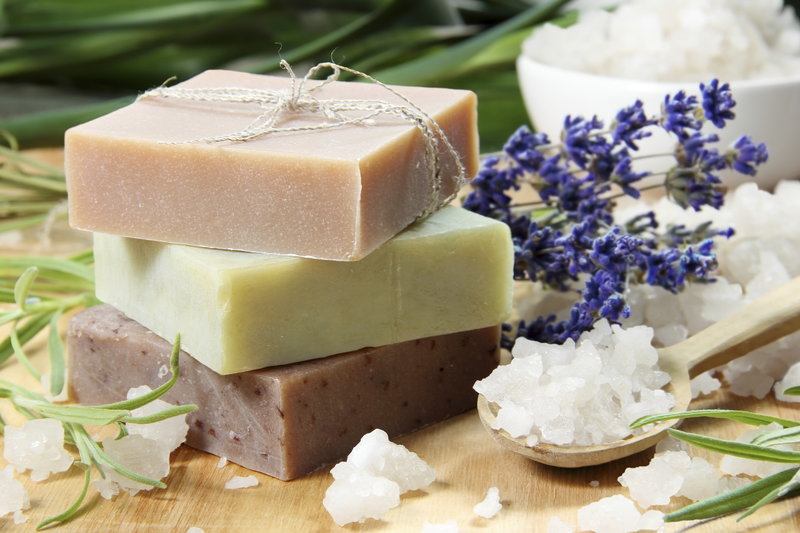 Nataliiap/iStockphoto.com
On the North Shore in West Vancouver, the city's second largest mall, Park Royal (on either side of Marine Drive, just west of Taylor Way and the Lions Gate Bridge) consists of two enclosed malls with anchor Simons plus more than 200 stores and restaurants as well as The Village, specialty shops and cafés in an open-air setting. It is open Mon.-Tues. 10-7, Wed.-Fri. 10-9, Sat. 9:30-7, Sun and holidays 11-6; phone (604) 922-3211. Park Royal's expanded and modernized south section is now open, while the north section is nearing completion of its renovations; in the south section are such stores as Anthropologie, Bath & Body Works, Free People, J. Crew, Sephora and Zara, among many others.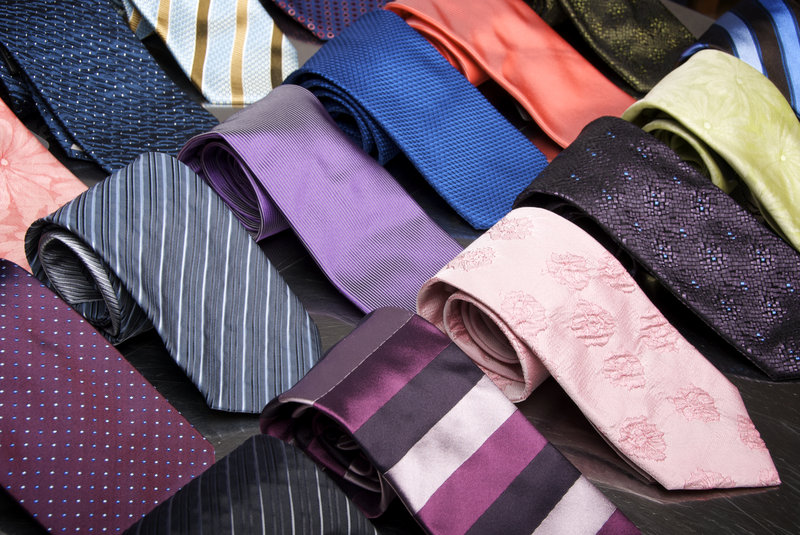 PeskyMonkey/iStockphoto.com
McArthurGlen Designer Outlet Mall is next to Vancouver International Airport in Richmond (1000-7899 Templeton Station Rd.) and the Canada Line station; the European-style, open-air mall has more than 60 stores with a focus on designer brands such as Armani, Coach, Cole Haan and Polo Ralph Lauren; hours are Mon.-Sat. 10-9, Sun. and statutory holidays 10-7. The mall also has flight arrival and departure screens for those who are shopping pre-flight. From downtown Vancouver, take the Canada Line to Templeton Station; from there, it's a 3-minute walk. Phone (604) 231-5525.
For a true mega-mall experience, head to Burnaby and Metropolis at Metrotown, 4700 Kingsway (Hwy. 1A/99A) between Willingdon and Royal Oak avenues; phone (604) 438-4700. It's the province's largest shopping center, with Hudson's Bay (outfitters for the Canadian Olympic team) and more than 350 other stores on three sprawling levels. Expect the usual chains and specialty outlets—everything from American Eagle Outfitters to Zara—plus a food court and the latest box-office biggies at SilverCity. The mall is open Mon.-Sat. 10-9, Sun. and certain holidays 11-7, although a few stores may vary. Parking (plenty of it) is free.
Built in 1959, Oakridge Centre, 650 W. 41st Ave. at Cambie Street, is Vancouver's oldest mall, but that doesn't mean it's not packed with popular mall retailers. Au contraire, it has about 75 stores, including perennial favorites Apple, Banana Republic, Coach, Crate & Barrel, lululemon, MAC Cosmetics, Michael Kors and Tiffany & Co.; Hudson's Bay is its anchor. The center is open Mon.-Tues. and Sat. 9:30-7, Wed.-Fri. 9:30-9, Sun. 11-6 (holiday hours may vary). Future plans for the mall include a $1.5-billion expansion, part of a massive area redevelopment that will enhance the shopping experience and also include residential and office buildings and green spaces. Phone (604) 261-2511.
Vancouver Nightlife
Cool Hotel Bars and Lounges
Hip, cosmopolitan Vancouver has a buzzing nightlife, with plenty of spots where locals and visitors congregate after dark. Several sophisticated hotel lounges offer a space to relax over drinks in a quiet, elegant atmosphere. Downtown is a prime spot for these given its assortment of business-class hotels. The bar inside
YEW Seafood + Bar
, the restaurant at the Four Seasons Hotel Vancouver (downtown at 791 W. Georgia St.) is a lovely place to enjoy a drink after a busy day of travel or vacation. A 12-metre-high (40-ft.) ceiling makes this a breathtakingly lofty space, warmed by wood-paneled walls and a big sandstone fireplace. The bar is open until midnight Sun.-Thurs., 1 a.m. Fri.-Sat.; phone (604) 692-4939.
Bacchus Lounge, in The Wedgewood Hotel & Spa (downtown at 845 Hornby St.), is an equally elegant spot to enjoy a glass of B.C. wine or a martini in surroundings that just ooze luxury—subdued lighting, antique furniture and vases of fresh flowers, with a softly tinkling piano in the background. There's live entertainment here nightly, which makes it an ideal destination if you're looking for things for couples to do. It's recommended to dress to impress. Phone (604) 608-5319.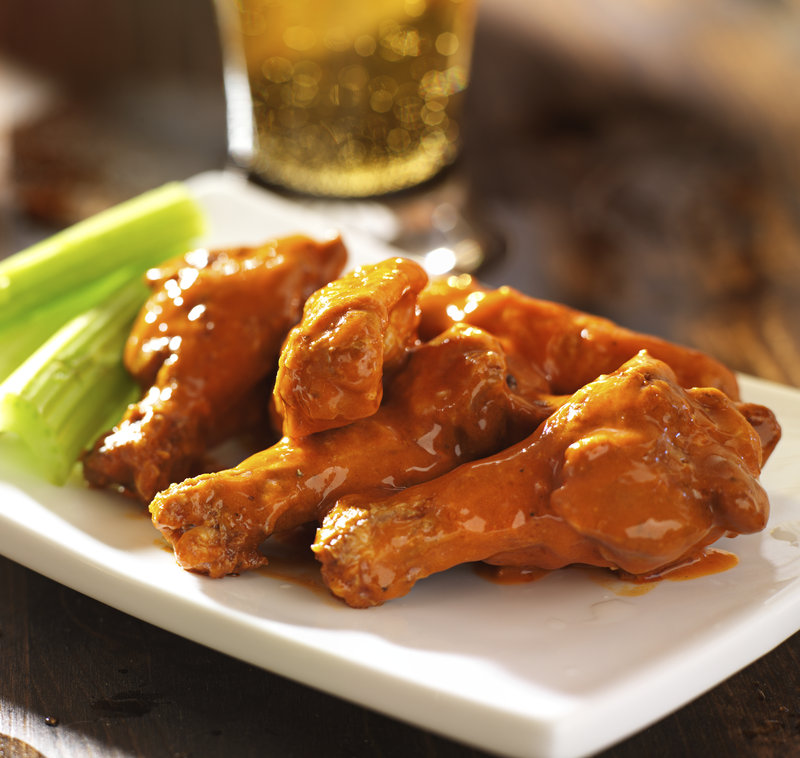 You'll find a lively vibe at Shark Club Sports Bar & Grill in the Sandman Hotel Vancouver City Centre (180 W. Georgia St.). This stylishly renovated sports bar has two massive TVs and a weekday happy hour, and it's just a 5-minute walk from BC Place. If you're wondering where to eat before or after a concert or Canucks game, Shark Club is a safe bet; phone (604) 687-4275.
Yaletown Spots
Opus Bar, in the boutique Opus Hotel (322 Davie St.), is a cool, sleek lounge in trendy Yaletown. DJs spin dance music for a fashionably dressed, upwardly mobile crowd on weekends, and there's live music every Wednesday; phone (604) 642-6787.
Another hip spot is
Yaletown Brewing Company
(1111 Mainland St.), where suit-and-ties gather after business hours to shoot some pool and sip on microbrews and burgers; sit by the fireplace or out on the spacious patio, depending on the weather; phone (604) 681-2739.
Great Nightlife on Granville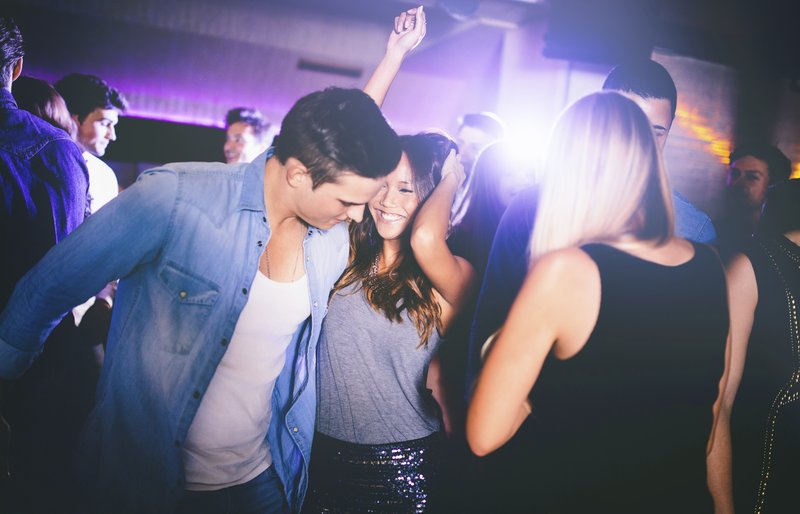 wundervisuals/iStockphoto.com
Granville Street is hopping with nightclubs, all with reasonable cover charges. The Roxy (932 Granville St.) draws a young, ready-to-party crowd with house bands pumping out rock and Top 40 and bartenders who put on their own show. If you don't feel like dancing, watch TV or play pool. It's open 8 p.m.-3 a.m. nightly; phone (604) 331-7999.
The Commodore Ballroom (868 Granville St.) is an old-time dance hall that is the place to see up-and-coming bands as well as established acts that don't sell out arenas. The dance floor is in front of the stage and table seating is limited; arrive early unless you don't mind standing in the back of the room. Phone (604) 739-4550.
Gastown's After-Dark Scene
Touristy Gastown pulses with nightspots, local restaurants and fun things to do with friends. The Steamworks Brew Pub (375 Water St.) is named for the Gastown steam line that runs through the premises. The drink of choice here is beer (brewed nearby in Burnaby, B.C.), from signature Lions Gate lager to such concoctions as an oatmeal stout and a sour IPA. The basement looks like a Bavarian-style drinking hall, while upstairs the atmosphere is clubbier, with leather chairs and windows overlooking the harbor; phone (604) 689-2739.
Energetic live bands tear it up at The Revel Room (238 Abbott St.), as they crank out rockabilly, blues, old country, Texas swing, boogie woogie and soul Tues.-Sun. nights beginning at 7 p.m., and there's daily boogie piano during "Sour Hour" (4-6:30 p.m.); phone (604) 687-4088.
You'll literally have to go underground to get to Gastown's Guilt & Co. (1 Alexander St.), as it's down a flight of stairs under a restaurant on Gassy Jack Square. This intimate hangout has the feel of a bunker or an unfinished rec room, but reeks of cool and attracts smartly dressed young professionals. The evening's band plays on a small stage backed by a stone wall, a small dance floor sandwiched between it and round tables holding burning candles. Guilt & Co. serves up expertly mixed cocktails with whimsical names like You Can Dance and Like a Virgin; phone (604) 288-1704.
More Fun in Mount Pleasant and Kitsilano
Baby boomers will feel right at home in The Cascade Room (2616 Main St.), in the Mount Pleasant neighborhood. This restaurant and bar is a transplanted bit of British pub culture: Lampshades feature Queen Victoria's likeness, and a large glass panel advises patrons to "Keep calm and carry on"—a World War II slogan uttered by stiff-upper-lip Brits. Slide into one of the horseshoe-shaped booths for a cocktail, a beer or a pint of lager; phone (604) 709-8650.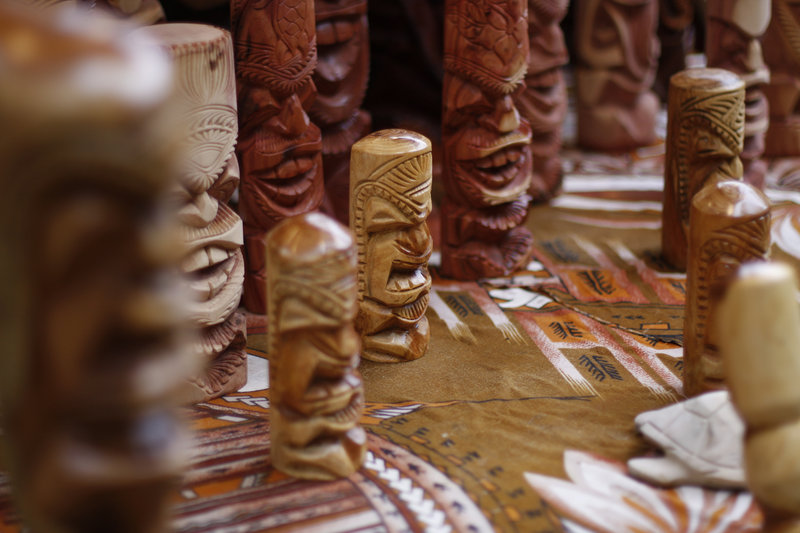 SamanthaScharf/iStockphoto.com
If you're in the Kitsilano area and looking for fun things to do, plan to stop at the Shameful Tiki Room (4362 Main St.), a modern-day Trader Vic's. The room is decked out in Polynesian decor from floor to ceiling in painstaking detail, with a thatched ceiling, carved wood Tiki gods, puffer fish lamps, vintage postcards permanently lacquered onto tables and vintage Tiki memorabilia. Sip a mai tai, snack on small plates, or go for the volcano bowl, a potent blend of liquors served in a huge clamshell meant for sharing with three of your closest friends (the drink is accompanied by thunder, lightning and smoke from the bar's erupting volcano). Unlike most clubs, the tunes are played at lower decibels here so you can carry on a conversation, and the overall ambience is relaxing yet fun.
Coquitlam Casinos
If you're into casino games and live bands, lucky you! In addition to the usual slot machines and poker tables, the
Hard Rock Casino Vancouver
in nearby Coquitlam has three listening rooms: the intimate Asylum Sound Stage, where performers range from local bands to burlesque to comedy; the 100-seat Unlisted Lounge, with DJ'd jazz and electro-groove music and the occasional live act; and The Molson Canadian Theatre, a 1,000-seat venue hosting tribute bands, up-and-coming performers and 1980s heavy metal bands. Phone (604) 523-6888.
Sunset Views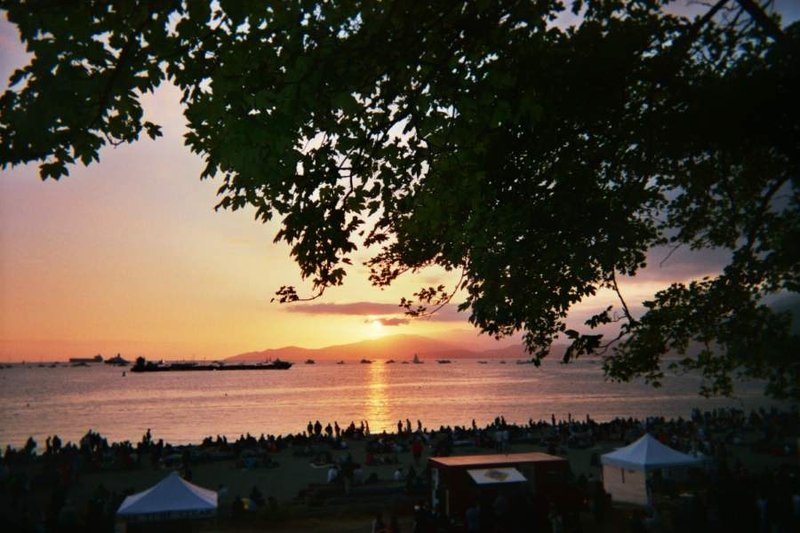 And here's a beautifully simple suggestion for nightlife near downtown Vancouver. On a clear evening, head down to English Bay Beach (just off Beach Avenue at the south end of Denman Street). First, stop and get an ice cream cone (or some takeout from one of the many nearby restaurants), then sit on a beach log or a bench along the seawall promenade and watch the sun set over the bay. In addition to the sunset, you'll have a superb view of the mountains rising beyond the North Shore. It's just you and nature—plus the company of similar-minded souls.
The Georgia Straight, a news and entertainment weekly that comes out on Thursday, has extensive arts and entertainment listings for things to do in Vancouver.
Vancouver Performing Arts
Theatre, Ballet and Music
The 2,765-seat Queen Elizabeth Theatre at the intersection of Hamilton and Georgia streets, (604) 665-3050 or (800) 840-9227, is a top destination for visitors and home to Ballet British Columbia, (604) 732-5003, and the Vancouver Opera, (604) 683-0222 and also hosts touring shows. The adjacent Vancouver Playhouse presents professional theater, dance, recitals, some opera and chamber music; phone (604) 665-3050. The Vancouver Symphony Orchestra performs at the Orpheum Theatre, Smithe and Granville streets, and is among the fun things to do with friends; phone (604) 665-3050 for ticket information.
Other prominent theaters presenting dramatic productions include the Arts Club Theatre, on Johnston Street on Granville Island, (604) 687-1644; the Metro Theatre, 1370 S.W. Marine Dr., (604) 266-7191; Langara College's Studio 58, 100 W. 49th Ave., (604) 323-5227; and The Cultch, 1895 Venables St., (604) 251-1363.
Outdoor Performances
During the summer, concerts and musicals are presented in Stanley Park's Malkin Bowl. Kitsilano Showboat at Kitsilano Beach presents outdoor variety shows and concerts Monday, Wednesday, Friday and Saturday at 7:30 p.m. from early July to late August (weather permitting). For more information phone (604) 734-7332.
Concert Venues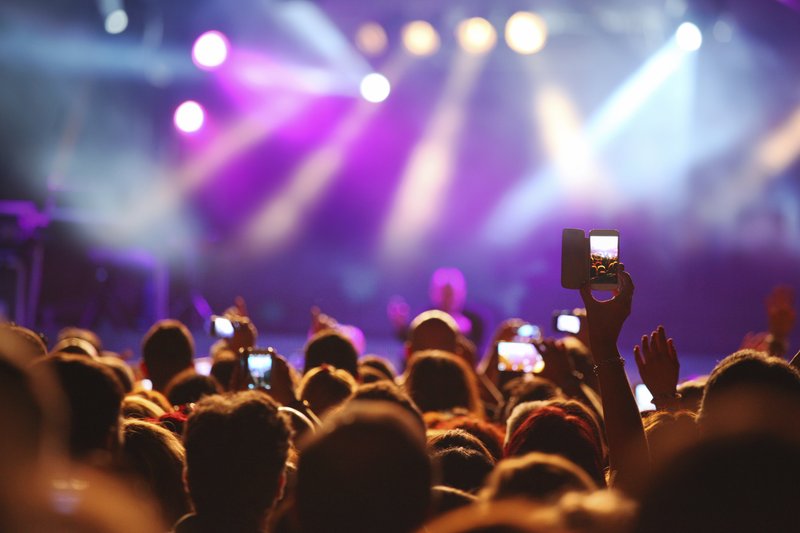 Concerts in such genres as classical, country, pop and rock are presented year-round at the 17,500-seat Pacific Coliseum, 100 N. Renfrew St. in Hastings Park, (604) 253-2311, and Rogers Arena, 800 Griffiths Way, (604) 899-7400.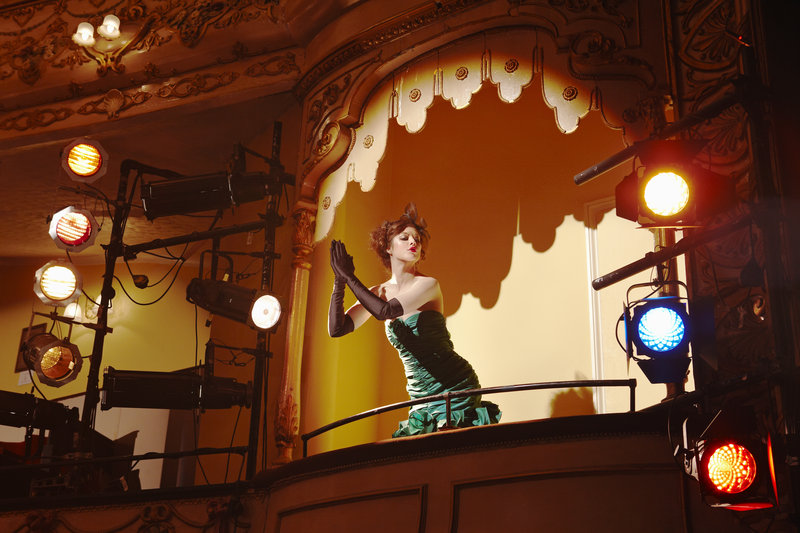 Shutterstock.com/bikeriderlondon
The daily papers carry listings of cultural events and things to do this weekend, as do weekly and monthly magazines. Ticket outlets include Tickets Tonight, 210-200 Burrard St., inside the Tourism Vancouver Visitor Centre, and Collector's Den, a Ticketmaster outlet, in the Metrotown Mall in Burnaby. Plan to make the trip out to one of these outlets, as tickets must be bought in person and sales usually end at 4 p.m.; there's a limit of four tickets per customer.
Check with your AAA travel agent for information about vacation packages, fun places to go and other things to do in Vancouver that are geared toward the performing arts.
Vancouver Sports & Recreation
Skiing on Grouse Mountain in the morning, golfing on the banks of the Fraser River in the afternoon, fishing for salmon in Horseshoe Bay at dusk and taking a dip in English Bay, all in one day? It's possible in Vancouver, which offers such a diversity of recreational opportunities that you'll have no trouble finding adventurous things to do and fun places to go while visiting.
Vancouver's park system has tennis courts, swimming pools, putting greens, golf courses, lawn bowling greens, hiking paths and a comprehensive bike route. For information phone the city's Parks and Recreation Department at 311 (within Vancouver).
Bicyclists will have a field day in Vancouver, which is practically a mecca for two-wheeling types. There are about 400 kilometres (249 mi.) of bike paths in the city. The Stanley Park Seawall, 9 kilometres (6 mi.) long, may be the most well-known bike route in the area, and for good reason. There's no shortage of eye candy and things to see—Burrard Inlet, Coal Harbour, rocky beaches, the North Shore mountains, totem poles, downtown Vancouver—for riders or pedestrians while circling Stanley Park. Want more? The seawall is just one section of the 28-kilometre (17-mi.) Seaside Greenway, which begins at the convention center, runs along Coal Harbour, around Stanley Park to Granville Island and Kitsilano Beach, then west along the Point Grey Road Greenway to Jericho Beach and Spanish Banks Beach Park. Note that bike helmets are required by law.
Head for the hills of the North Shore mountains to practice your extreme mountain biking skills. Burnaby Mountain also comes equipped with structures and a 28-kilometre (17-mi.) network of trails where you can practice stunts. For tamer rides, coast flat trails through heavily wooded forests in Pacific Spirit Regional Park. Bicycle rentals (mountain, comfort, cruiser, hybrid and tandem) can be found had at Bayshore Rentals, 745 Denman St.; phone (604) 688-2453. In North Vancouver, rent all-mountain, cross-country, trail and freeride bikes at Endless Biking, 1467 Crown St; phone (604) 985-2519 or (604) 836-2517 after hours.
The North Shore is a good place for hiking, too. The 48-km (30-mi.) Baden-Powell Centennial Trail follows a rugged route across the North Shore, stretching from Horseshoe Bay in West Vancouver to Deep Cove on the eastern side of North Vancouver. A nice section of the Baden-Powell Trail for novices and families is accessible from Deep Cove; park near the trailhead at Panorama Park and hike 45 minutes to reach the scenic viewpoint at Quarry Rock. After the hike, you can join the locals for celebratory sweets at Honey Doughnuts & Goodies (4373 Gallant Ave., North Vancouver). More family-friendly hiking trails can be found at Lynn Canyon Park, where there are waterfalls, swimming holes, a suspension bridge and a seasonal café.
Go swimming in English Bay, which is bordered by beaches from West Point Grey to Stanley Park, most with lifeguards in summer and various amenities. Beaches are easily accessible from Northwest Marine Drive in West Point Grey, Point Grey Road in Vancouver West and from Beach Avenue downtown. Two of the most popular beaches to visit are Kitsilano Beach (with an outdoor saltwater pool and views of the downtown skyline) and Second Beach in Stanley Park (with another outdoor pool). If you want to avoid the crowds on a sunny day, head to Stanley Park's Third Beach, which has a concession stand, restrooms and its own parking lot. There are additional outdoor pools at Maple Grove and New Brighton.
White-water rafting is available April through September on the nearby Chilliwack River and a little farther afield on the Fraser and Thompson rivers, including the Devil's Gorge. Vancouver rafting companies offering day trips as well as multiday trips include REO Rafting Adventure Resort, (604) 941-9777 or (800) 736-7238, and Kumsheen Rafting Resort, (250) 455-2296 or (800) 663-6667. Lotus Land Tours offers sea kayaking trips on Indian Arm, Zodiac tours of Howe Sound and whale-watching tours; phone (604) 684-4922 or (800) 528-3331.
Winter visitors in search of skiing can head for the hills in North Vancouver to tackle the challenging slopes of Grouse Mountain or Mount Seymour Provincial Park (see attraction listings). East of Vancouver are Hemlock Valley and Manning Park ski resorts, offering both downhill and cross-country treks. Cypress Provincial Park in West Vancouver also has cross-country and downhill skiing. Serious skiers and snowboarders will want to head north of Vancouver to Whistler and Blackcomb mountains.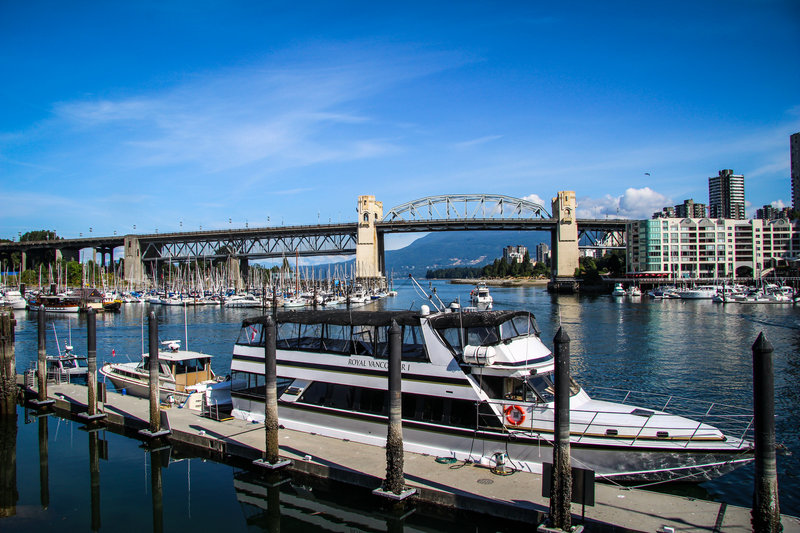 When the waters sparkle from the summer sun, Vancouver becomes a boating paradise. For visitors without a boat, several companies have craft for hourly or daily rental. For fishing charters and boat rentals phone Sewell's Marina, (604) 921-3474, at Horseshoe Bay or Granville Island Boat Rentals, (877) 688-2628.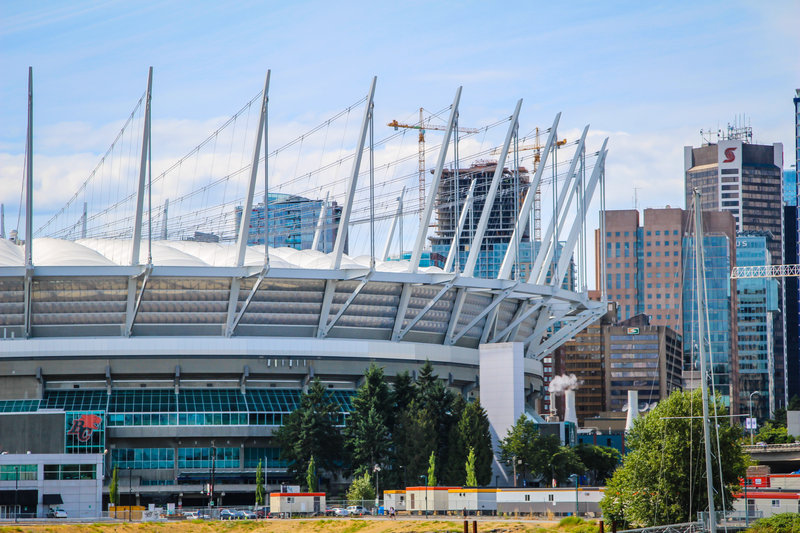 Vancouver residents love spectator sports, especially football, hockey and soccer. The BC Lions of the Canadian Football League usually play before capacity crowds in
BC Place Stadium
, 777 Pacific Blvd. S. Fans of Major League Soccer can watch the Vancouver Whitecaps FC get their kicks at the same stadium. The Canucks of the National Hockey League compete in Rogers Arena, 800 Griffiths Way; phone (604) 899-7444 for the event hotline. The Vancouver Giants, a junior hockey team, play at the Langley Events Centre, 7888 200th St. in Langley; if you can't get tickets for the Canucks, who often sell out, Giants tickets cost less and offer just as many thrills; phone (604) 822-8800. For more football, soccer and hockey ticket information, phone Ticketmaster, (855) 985-5000 or the automated ticket sales line (855) 985-5500.
Baseball is played by the Vancouver Canadians at Scotiabank Field at Nat Bailey Stadium, 4601 Ontario St.; phone (604) 872-5232 for schedule and ticket information. Indoor lacrosse can be enjoyed at Bill Copeland Sports Centre, 3676 Kensington Ave. in Burnaby, (604) 297-4521 or the 24-hour info line (604) 298-0533; and at Queens Park Arena at First Street and Third Avenue in New Westminster, (604) 777-5111.
Thoroughbred racing with pari-mutuel betting is held at Hastings Park Race Course on the grounds of the Pacific National Exhibition; phone (604) 254-1631 or (877) 977-7702 .
Note: Policies concerning admittance of children to pari-mutuel betting facilities vary. Phone for information.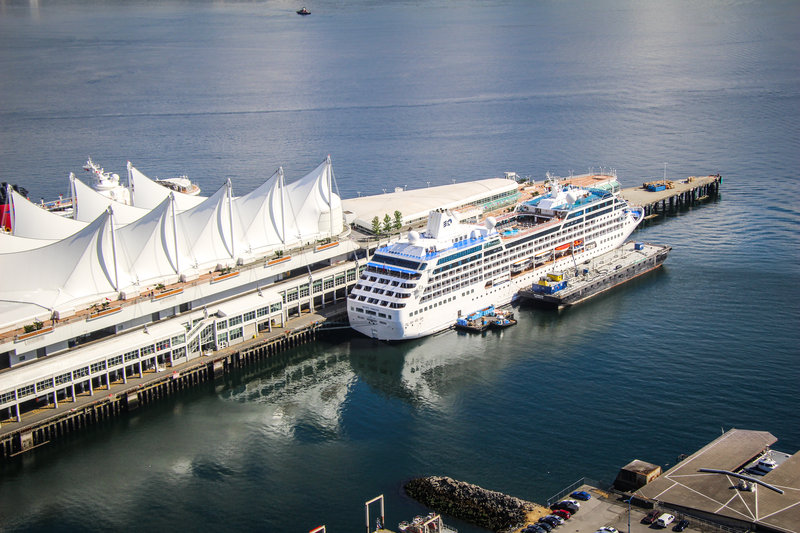 Vancouver Sightseeing
Opportunities to sightsee and watch bustling harbor activities are available from several vantage points in Vancouver. Seaplanes, barges, tugboats, cargo ships, ferries and the SeaBus can be observed from Granville Square at the foot of Granville Street; from Canada Place at the foot of Howe St.; from Lonsdale Quay at the foot of Lonsdale Ave.; and from Stanley Park. Breathtaking views of the city, sea and mountains are available at Cypress Bowl, Simon Fraser University atop Burnaby Mountain, Grouse Mountain and Queen Elizabeth Park.
Bus and Van Travel Tours
WESTCOAST Sightseeing Ltd. features a hop-on, hop-off tour of Vancouver as well as narrated sightseeing trips of the city and its surrounding natural areas. Full-day trips to Victoria and Whistler also are available; phone (604) 451-1600 or (877) 451-1777. Contact your local AAA office or travel agency for information about vacation packages and other things to do at this destination.
Gray Line offers guided tours that include travel to Capilano Suspension Bridge Park, Grouse Mountain, downtown Vancouver, Victoria and Whistler; phone (604) 451-1600 or (877) 451-1777.
Plane Tours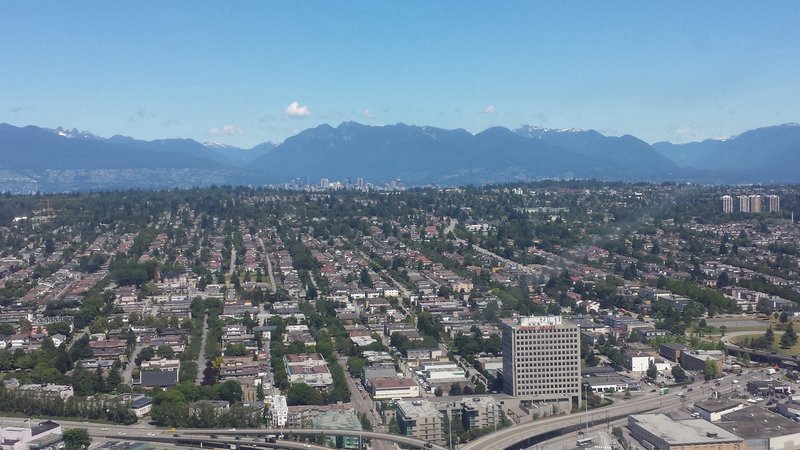 Another way to see Vancouver and its surroundings on your vacation is by air. Harbour Air offers flights lasting from 35 minutes to 1.25 hours plus day-long packages, including whale-watching or bus tours; departure is from downtown on Coal Harbour Road, one block west of Canada Place. A trip up in a private plane is one of the most romantic things to do for couples. Fares vary, and reservations are required; phone (604) 274-1277 or (800) 655-0212 for reservations.
Train Tours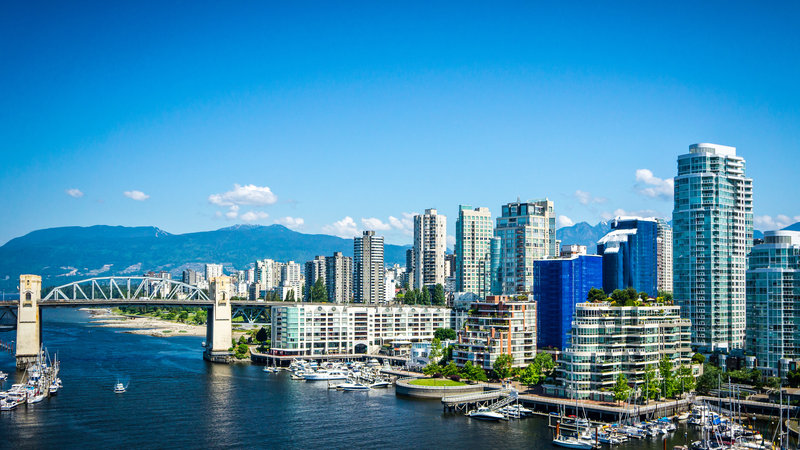 Rocky Mountaineer Vacations
offers scenic, 2-day, all daylight, narrated rail tours between Vancouver or Whistler, British Columbia, and Banff, Calgary, or Jasper, Alberta. Westbound or eastbound departures are offered mid-April to mid-October, with winter rail trips available in December. Onboard meals and snacks as well as accommodations in Kamloops or Quesnel are included. A 3-hour trip on the Whistler Mountaineer also is available and runs between Vancouver and Whistler May through October. Phone (604) 606-7245 or (877) 460-3200, or (888) 687-7245 for information about Whistler trips.
Walk a few blocks toward the waterfront to reach Jack Poole Plaza (outside the Vancouver Convention Centre at 1055 Canada Pl.). Snap a photo of the Olympic Cauldron—a memento from the 2010 Winter Olympic Games held in Vancouver—before making your way to the paved waterfront Seawall, which affords great views of seaplanes and cruise ships coming and going in Coal Harbour.
Back on the mainland, spend the afternoon shopping in Yaletown (bordered by Homer and Robson streets), one of Vancouver's trendiest neighborhoods. Often compared to New York's SoHo, the former warehouse district attracts the young and hip with swank furniture shops, art galleries and clothing boutiques. Another popular shopping district is Robson Street (between Burrard and Jervis streets), where you'll find recognizable brands like Banana Republic, Zara and Lululemon Athletica.
On a clear summer evening, watching the sunset from a local beach park is an activity that won't cost you a dime. Head to English Bay Beach Park (1700 Beach Ave.) or Sunset Beach (1204 Beach Ave.) with an ice cream cone or a coffee in hand. Find a seat on a driftwood log or a bench along the seawall and enjoy the show of vivid oranges and reds streaking across the sky.
Depending on the season, activities and fun things to do at Grouse Mountain include skiing, ice-skating, sleigh rides, helicopter tours, an aerial tram ride, a lumberjack show and guided forest walks. At the Grouse Mountain Refuge for Endangered Wildlife you can meet Grinder and Coola, two resident grizzlies who were rehabilitated at the sanctuary.
Grab lunch at one of the many places to eat on the mountain and recharge before your afternoon adventure.
When you've had your fill of adventurous things to do in North Vancouver, make your way back downtown and spend the late afternoon exploring Gastown, the oldest section of the city. This touristy area is a fun place to browse; antique shops, clothing boutiques, souvenir stores and art galleries line Water Street, the main thoroughfare. Don't miss a quick stop at the Gastown steam clock (at Cambie and Water streets), which attracts a crowd when it whistles and shoots steam on the quarter-hour.
In a city with dozens of attractions, you may have trouble deciding where to spend your time. Here are the highlights for this destination, as chosen by AAA editors. GEMs are "Great Experiences for Members."
Stunning Views
Lush Gardens
Educational Experiences
Our favorites include some of this destination's best places to eat—from fine dining to simple fare.
See and Be Seen on Robson Street
Fine Dining Downtown
Selections from the Sea
Fresh from the Garden
Worth the Reservation
Dine in Stanley Park
West Coast Specialties
Winter Festivities
Welcome Spring with Fun and Festivals
Get Outside in Summer
Celebrate the Holidays in Vancouver
A Trip Through Stanley Park
Stanley Park is the crown jewel in a city uncommonly blessed with scenic attributes. It is not only a paradise for walkers, hikers, cyclists and adventure travel enthusiasts, but also a truly delightful wooded retreat that's all the more special for being only a stone's throw away from downtown Vancouver's skyscrapers. It's frequently at the top of the list of the best things to do in Vancouver, and one of the best ways to experience the park is to walk the seawall promenade around its perimeter, a distance totaling a bit more than 9 kilometres (5.6 mi.) that you can take at a leisurely or vigorous pace. Discover what to do in Stanley Park and fun places to go with this guide.
Start at English Bay Beach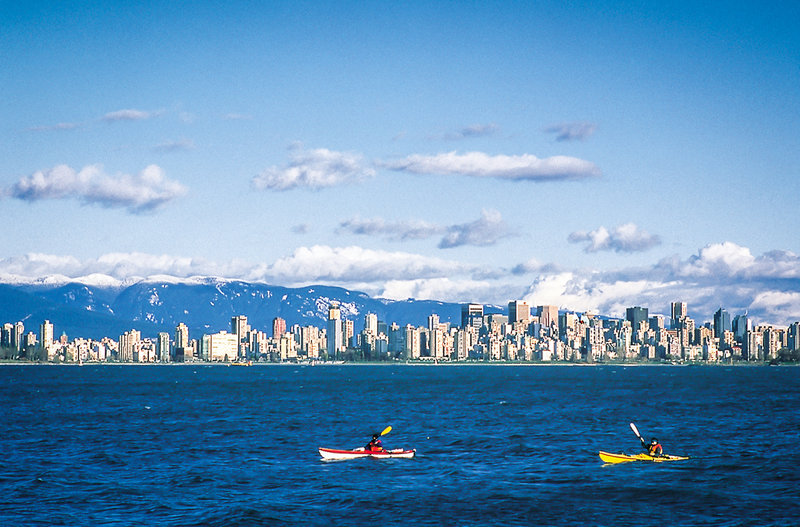 Courtesy of Destination British Columbia
A good starting point for a trip into Stanley Park is English Bay Beach in the West End neighborhood; just follow the paved seawall path. (There is a designated lane for walkers and a separate one for cyclists and roller bladers.) One of the best things about this walk is that it offers an uninterrupted series of scenic water views. To your left, keep an eye out for the stacked stone sculptures that people construct when the rocky beach is accessible during low tide; some of them are quite elaborate.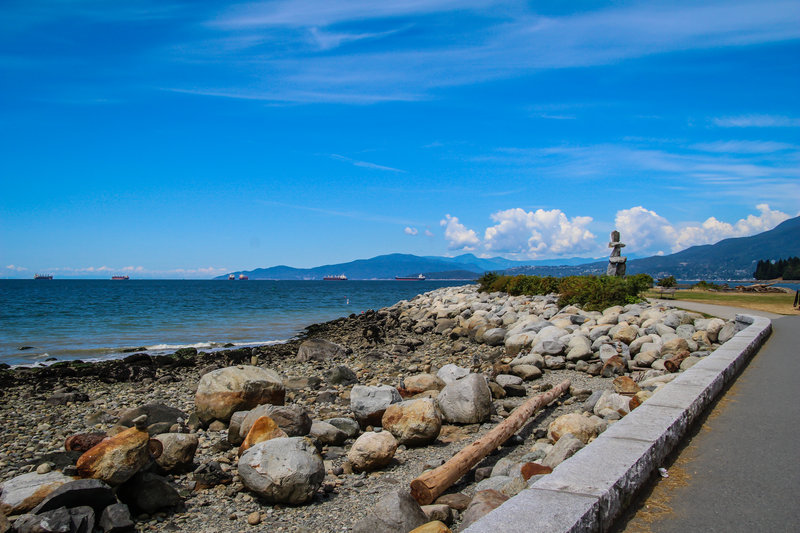 Once past the swimming pool and facilities at Second Beach, you'll leave many of the casual strollers behind. Between Second Beach and Third Beach the waters of English Bay sparkle in the sun as the seawall runs along sandstone cliffs and conifer-covered hillsides. Third Beach is a good destination for beachcombing at low tide, when the receding waters reveal barnacle-encrusted rocks and pieces of driftwood.
Must-See: Siwash Rock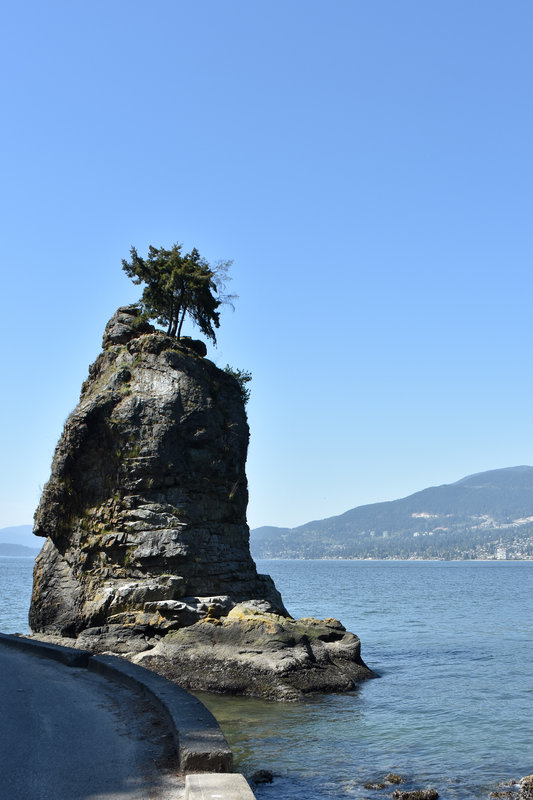 Siwash Rock is a distinctive landmark you can't miss. This sea stack—a geologic feature formed when volcanic action caused a portion of rock to break free from the park foundation—is between 15 and 18 metres (50 and 60 ft.) tall. A small Douglas fir stands at its summit. Past Siwash Rock the seawall rounds the northern end of the park. At Prospect Point you'll be treated to outstanding views of the Lions Gate Bridge and mountains rising from the opposite North Shore.
On the other side of Prospect Point the seawall runs along Burrard Inlet. Stands of Douglas fir, western hemlock and western red cedar are in full view on this stretch of the walk. The fierce-looking green dragon arching toward the water is the Empress of Japan Figurehead, a replica of a prow ornament that once graced the RMS Empress of Japan ocean liner. Just beyond the dragon is "Girl in Wet Suit," a sculpture of a woman sitting on top of a rock about 9 metres (30 ft.) offshore. Although at first glance you might think she's a mermaid, this girl is wearing flippers and has a scuba mask on her head.
Totem Tales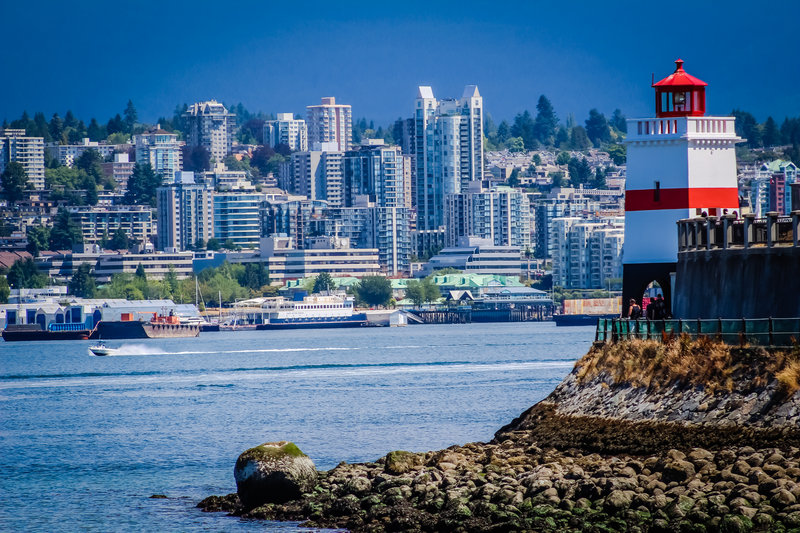 Before reaching Brockton Point you'll see Stanley Park's totem poles standing in a clearing to your right. Interpretive plaques explain the significance of each pole's symbolic figures. Beyond the totems sits the squat Brockton Point Lighthouse. The 9 O'Clock Gun is an old cannon near the tip of Brockton Point; it used to be fired at 6 p.m. to signal the end of the fishing day. Although it goes off electronically these days, the sound is still loud enough to make you jump.
Back to the West End
After curving around Brockton Point the seawall runs along the shore of Coal Harbour. There are superb views of the downtown skyline and the yachts and other pleasure craft docked at the harbor. Keep following the paved walkway until you reach the Georgia Avenue park entrance, which will take you back to the West End. Relaxing at one of the cafes or casual places to eat along Denman Street is a perfect way to end this Stanley Park jaunt. You've earned it.
Exploring Granville Island
Wandering the shops, galleries and market vendors on Granville Island is often cited as one of the most fun things to do with friends in Vancouver, especially on a vacation, but do you know the history of Granville Island?
Early Beginnings
The 14-hectare (35-acre) Granville Island was created in 1915 by using material dredged from False Creek, a large tidal basin; factories producing all sorts of industrial machinery quickly sprang up to serve the construction boom in Vancouver. By World War II, the island became deserted as the boom ended and manufacturers moved to suburban areas.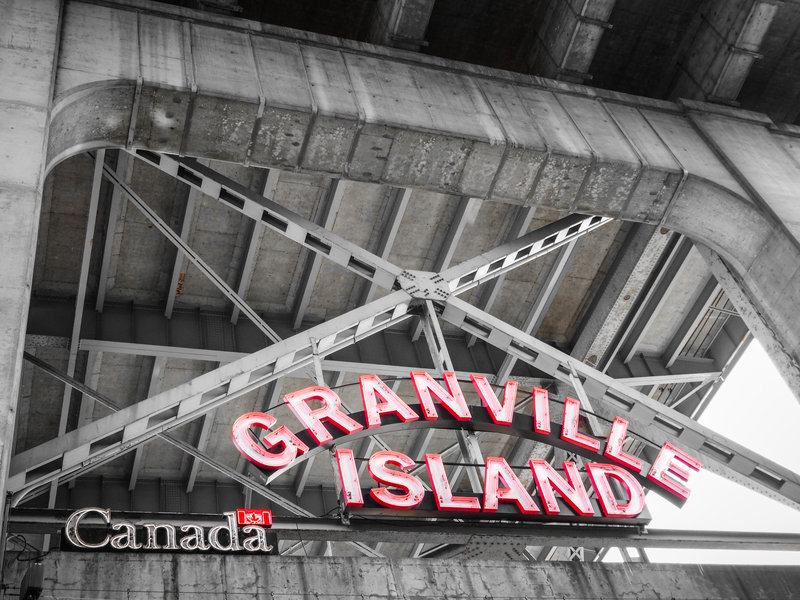 In the early 1970s, city planners began to visualize the island as a place where Vancouverites and out-of-towners could shop in an outdoor market, enjoy theater groups and street performers, imbibe an espresso, dine in local restaurants and cafés and watch artisans create works of art and handicrafts. The planners' dream was realized with the 1979 opening of Granville Island. Technically Granville Island is not even an island; it's actually a peninsula jutting out into English Bay. But Granville Island definitely has the flavor of an island, and much of that flavor comes from its main attraction, the
Granville Island Public Market
.
Much to See at the Market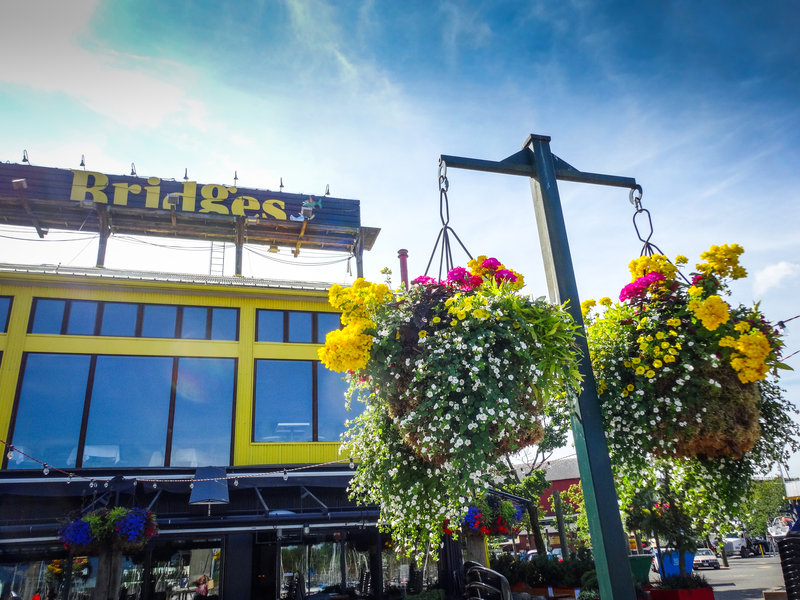 The once-abandoned warehouses, foundries and machine shops made of corrugated tin now contain market stalls where you'll find butchers, bakers, fishmongers, florists and green grocers hawking fresh fruit and vegetables. You'll also discover candy makers, ice cream stands, cheese purveyors, tea merchants and British Columbian wine sellers. Or you may choose from a selection of freshly prepared foods from many international cuisines, including Indian, Greek and Chinese food as well as sushi, tamales and fruit-filled crepes. If you're wondering where to eat and sample local cuisine, this is it.
Purchase a picnic of incredible edibles, which may include a crusty sourdough baguette, artisanal cheese, a crisp apple, warm currant scones and chamomile tea, and nosh on them while watching buskers perform on the street for (almost) free (a tip is always appreciated). After you're full, go for a stroll among the island's cobbled alleys and watch weavers, guitar makers, potters and glass blowers create beautiful pieces out of raw materials, or attend a play at one of the local theaters. Children will have fun at the Kids Market, a 23-shop complex geared expressly to the little ones; they'll have a blast at the market's arcade, play area and adjacent water park, too.
Tips and Tricks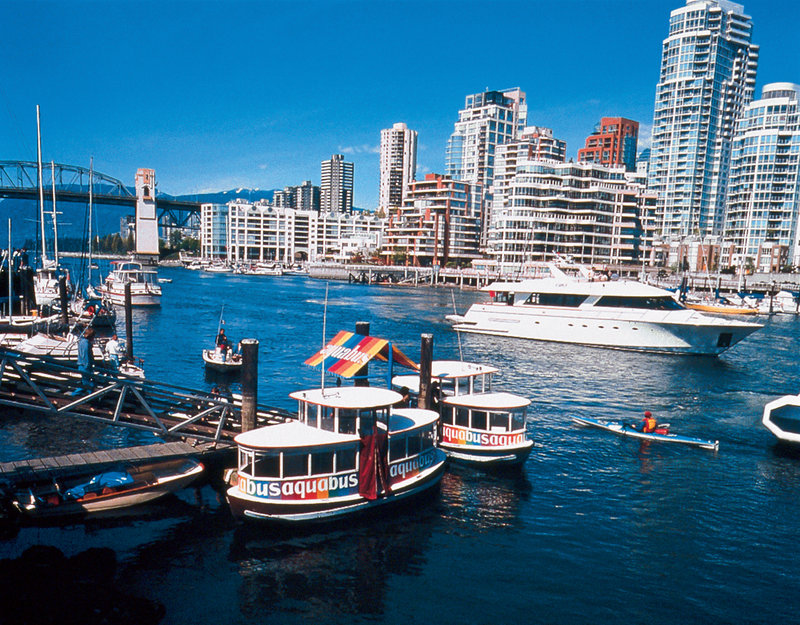 Courtesy of Vancouver British Columbia
Don't drive to Granville Island; parking is almost impossible. Instead, take the bus, hail a cab or cross the inlet in a small ferry (False Creek Ferry and Aquabus are the two private ferry companies). Walking is the best and most popular mode of transportation on the island so wear comfortable shoes. To avoid the inevitable crowds, visit during the week; Tuesday is the quietest day. Any day of the week, you'll find whatever you're looking for on Granville Island, from fresh vegetables and seafood to one-of-a-kind gifts and souvenirs.