Things to Do in AmsterdamScenic canals, cozy bars and cafes combine with architectural masterpieces to make Amsterdam one of Europe's most beautiful cities. Take an unforgettable journey through this charming Dutch capital. The Rijksmuseum houses countless works of art, the Van Gogh Museum features 600 pieces by the famous artist, and the Anne Frank House gives you an insight into life in the Second World War. Each has its own unique story, but they all show how magnificent Amsterdam can be.
Here are some of the most exciting things you can do and see in Amsterdam:
RijksmuseumThe Rijksmuseum is the largest and most important museum in the Netherlands. It boasts a collection of nearly 8,000 pieces spread over 80 galleries.
Dive into the history of Dutch art and marvel at the magnificent oeuvres from medieval times through the Golden Age. See iconic paintings by Van Gogh, Rembrandt, and Vermeer.

Read More...Address: Museumstraat 1, Amsterdam
Email: info@rijksmuseum.nl
Phone: +31 20 674 7000
Website: www.rijksmuseum.nl/en
Operating Hours: Daily 9am–5pm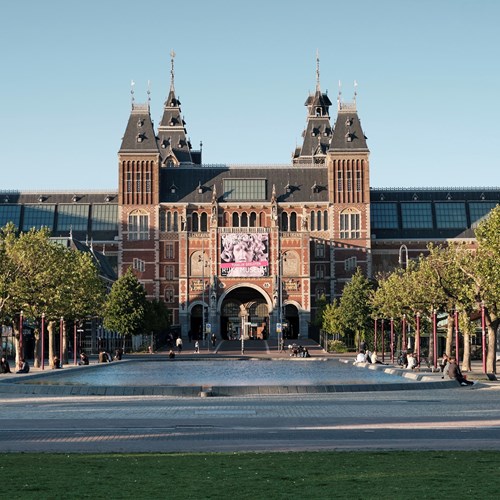 Frans Ruiter /unsplash.com
JordaanThe Jordaan is a neighborhood of the city center of Amsterdam, west of Prinsengracht canal. Originally a working-class neighborhood, the Jordaan has become one of the most expensive, upscale and desirable locations in the country. It is home to gorgeous historical residential buildings with cute hofjes (inner courtyards), numerous modern art galleries, speciality shops, cafes and restaurants.
Rembrandt spent the last years of his life in the Jordaan, on the Rozengracht canal. The Anne Frank House is located on the edge of the Jordaan, on the Prinsengracht canal.

Many houses in the Jordaan have a stone tablet on their facade, displaying the profession or family sign of the inhabitants, such as scissors for tailors and a piglet for butchers. See how many you can spot!

Read More...Address: Between Singelgracht canal and Prinsengracht canal
More Info: www.iamsterdam.com/en/about-amsterdam/amsterdam-neighbourhoods/centre/jordaan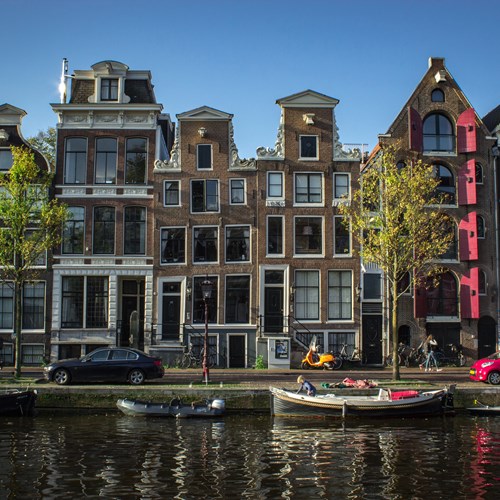 Joël de Vriend / unsplash.com
Van Gogh MuseumThe Van Gogh Museum goes well beyond the traditional permanent collection: the exhibition Van Gogh at Work is the culmination of seven years of fastidious research into his oeuvre and development as an artist. More than 200 paintings, works on paper, sketchbooks and letters by Van Gogh and his peers offer manifold insights into the fascinating creative processes behind his paintings and drawings.
Read More...Address: Museumplein 6, Amsterdam
Email: info@vangoghmuseum.nl
Phone: +31 205 705 200
Website: www.vangoghmuseum.nl/en
Operating Hours: Change depending on the season
Tickets: Adults €19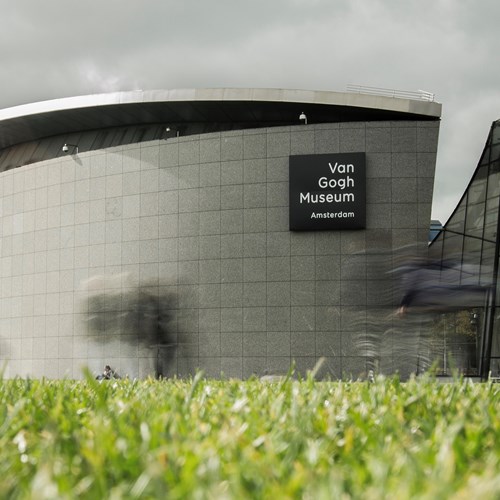 Rasmus Kuber / unsplash.com
Anne Frank HouseThe Anne Frank House is the hiding place where Anne Frank wrote her famous diary during World War II. Now a museum, it recreates the war and holocaust years. Quotations from the diary, photographs, films and original objects belonging to the people in hiding and those who helped them all serve to illustrate the events which occurred at this location. Anne's original diary is on display in the museum as well.
Read More...Address: Westermarkt 20, Amsterdam
Email: services@annefrank.nl
Phone: +31 20 556 71 05
Website: www.annefrank.org/Museum
Operating Hours: Mon–Thu 9am–8pm, Fri–Sun 9am–10pm
Tickets: Adults €14. The Anne Frank House can only be visited with a ticket bought online for a specific time slot.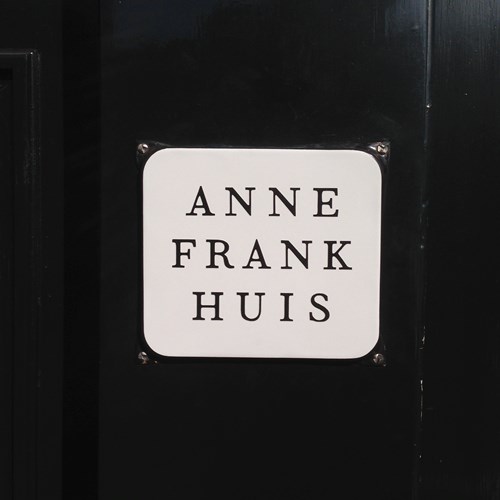 Guido Coppa / unsplash.com
Day Trip to Zaanse Schans, Edam, Volendam & Marken from AmsterdamDiscover the jewels of the Dutch countryside on a fun day trip to Zaanse Schans, Edam, Volendam, and Marken leaving from Amsterdam.
See typical Dutch windmills that are still in use today. Visit a local cheese producer, where the cheese master will explain how they produce Gouda and Edam cheeses. Discover the secrets of the klomp, the traditional Dutch clog, and much more.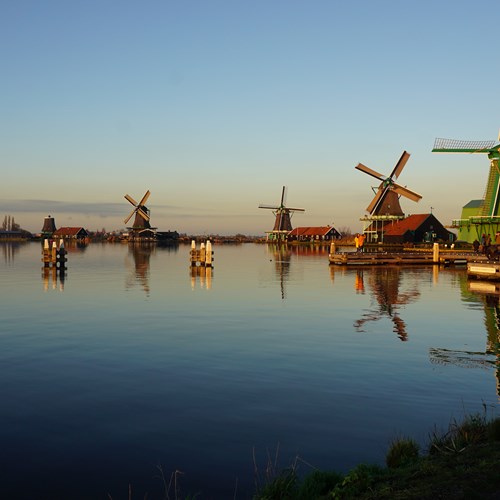 Nathalia Morales/Unsplash
De WallenEvery visitor is aware of the existence of Amsterdam's red light district, locally referred to as De Wallen. Some head there straightaway while others prefer to walk around it — the choice is yours. The truth is, you will likely end up wandering through the area simply because of its location right in the city center.
The best way to get acquainted with the city's most notorious neighborhood and discover its stories and secrets is by joining a walking tour.

Follow your guide through winding cobblestone streets and narrow alleys as you learn the history behind Amsterdam's infamous adult destination.

See, along the way, oddities like the world's first condom shop, the Museum of Prostitution as well as little-known sculptures, and sex theaters.

Read More...Address: Beursplein, Amsterdam
More Info: It is strictly forbidden to take pictures or film people behind their windows.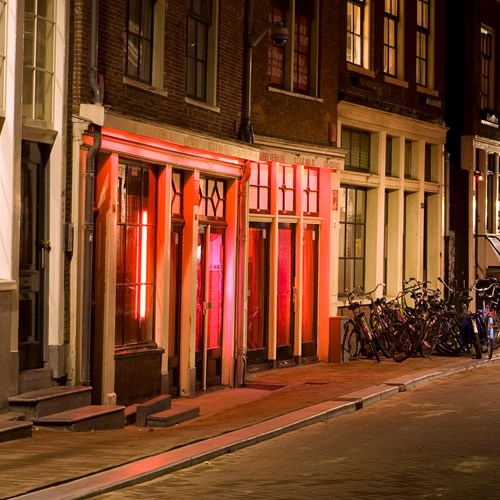 Massimo Catarinella / Wikimedia Commons
Jewish Historical Museum & Jewish Cultural QuarterWhen visiting the Jewish Quarter, make sure to make time for its several attractions — the Jewish Historical Museum, Children's Museum, the Great Synagogue and the Dutch Theatre (Hollandsche Schouwburg). All of these are located within a short walking distance from one another.
Read More...Address: Nieuwe Amstelstraat 1, Amsterdam
Email: service@jck.nl
Phone: +31 205 310 310
Website: www.jhm.nl
Operating Hours: Daily 10am–5pm
Tickets: Adults €17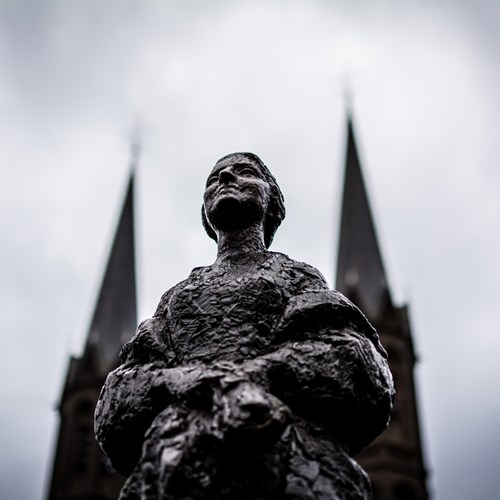 STI Photographers/Shutterstock.com
Amsterdam Open Boat Canal CruiseAdmire the sights along Amsterdam's UNESCO World Heritage canals on a 1-hour luxury boat ride.
Get comfortable in your seat, grab a drink from the cash bar, and enjoy the scenic ride through several of the city's landmarks like the Museum Quarter and the infamous Red Light District.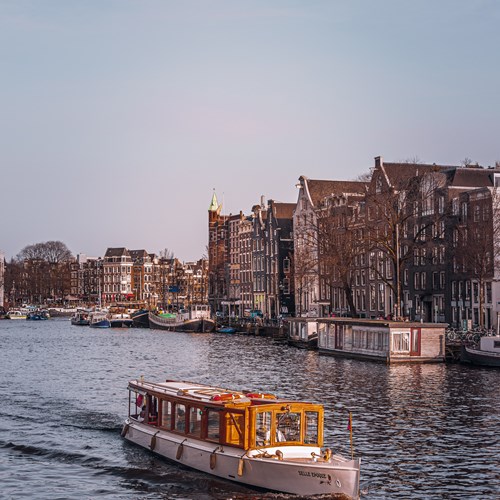 Yiorgos Ntrahas/Unsplash
Royal PalaceThe Koninklijk Paleis (Royal Palace) on Amsterdam's Dam Square is one of three palaces still in use by the Dutch royal family. When not used for state visits, award ceremonies or other official functions, visitors can explore the magnificent interior and discover the rich history of the building.
Read More...Address: Dam, Amsterdam
Email: info@dkh.nl
Phone: +31 205 226 161
Website: www.paleisamsterdam.nl/en/
Operating Hours: Tue–Sun (when not used for state visits) 10am–5pm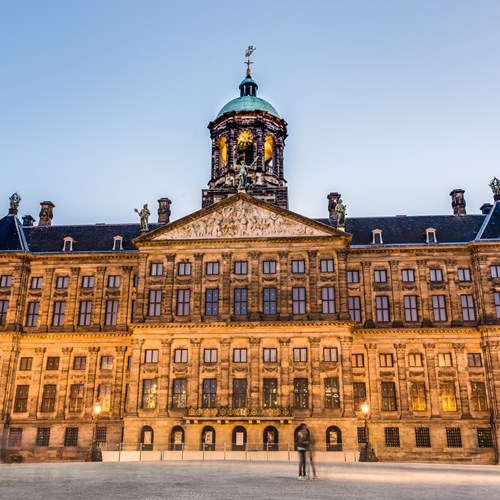 Anibal Trejo/Shutterstock.com
Heineken ExperienceThe former Heineken Brewery in Amsterdam offers some 3000 square meters of special exhibition space. Learn more about Heineken's rich history, the tradition and craft of brewing, and the people behind this multinational company at this monumental building located at the Stadhouderskade. Good to know: two drinks are included in the admission price.
Read More...Address: Stadhouderskade 78, Amsterdam
Email: sales.experience@heineken.com
Phone: +31 207 215 300
Website: www.heinekenexperience.com
More Info: People under 18 are welcome to participate in the tour
Tickets: Adults €21. Buying online is cheaper.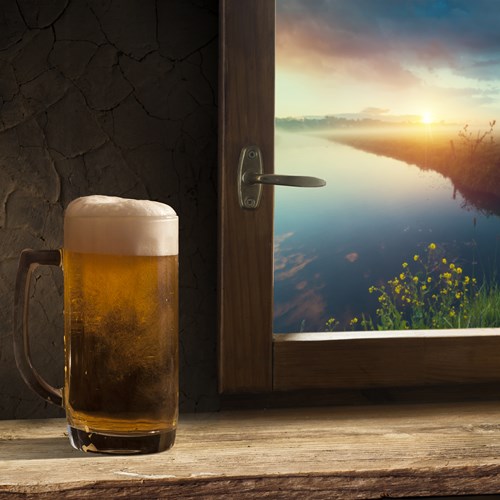 Kishivan/Shutterstock.com
Negen StraatjesThe Negen Straatjes (nine little streets) intersect the main canals between the Leidsestraat and the Jordaan district, and are dotted with great restaurants, cafes, art galleries, jewelers, boutiques and vintage stores. With an exceptional array of styles, trends and prices, this area is truly a shopper's paradise.
Read More...Address: Wolvenstraat 9, Amsterdam
Email: info@de9straatjes.nl
Website: www.de9straatjes.nl/en/home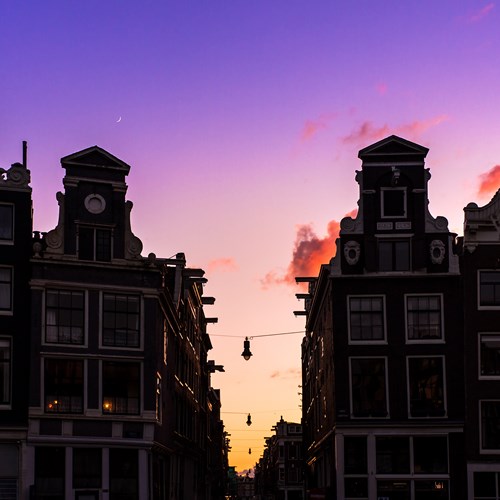 Dennis van de Water/Shutterstock.com
VondelparkThe Vondelpark is one of the most popular parks in the Amsterdam, right next to the Rijksmuseum. Locals and tourists alike come here to spend some time in the sun, play games together, bike, stroll hand-in-hand, read a book or simply enjoy the serene ambiance that this cozy park has to offer. It is a favorite haunt of dog owners and their pets. Don't miss the colony of about 4000 wild parakeets that is flourishing in the park since the mid-1970s.Website: www.hetvondelpark.net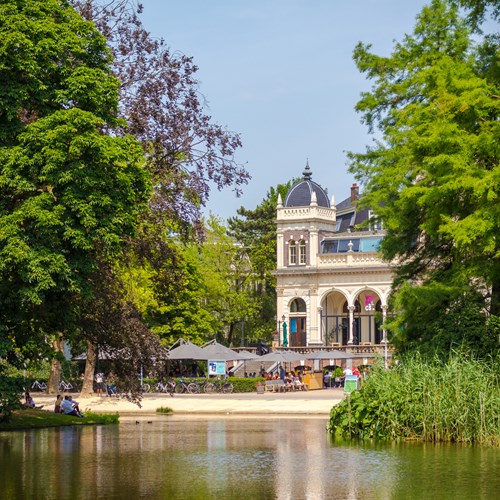 Srdjan Stojiljkovic / Flickr (image cropped)
Madame Tussauds AmsterdamYou won't see so many celebrities gathered together anywhere else. From film stars to sporting heroes, from the Golden Age to modern times, national and international artists, Madame Tussauds truly has something for everyone.
Read More...Address: Dam 20, Amsterdam
Email: info@madametussauds.nl
Phone: +31 205 221 010
Website: www.madametussauds.com/amsterdam/en
Operating Hours: Mon–Fri 10am–5pm, Sat & Sun 10am–7pm
Tickets: From €21.50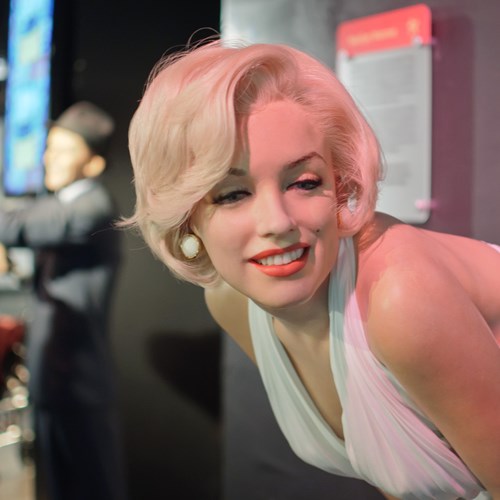 InSapphoWeTrust/Shutterstock.com
A'dam TowerA'dam is the iconic and controversial tall building next to the Eye Film Institute and opposite Central Station. It calls itself "a tower of many talents": you can grab a bite, work in a coworking space, rave at the club and spend the night at the hotel here. The tower hosts some major creative labels, so the crowd is always interesting.
For some adrenaline, check out the A'dam Lookout — an observation deck with an panoramic view of Amsterdam,an interactive exhibition and free audio tour about Amsterdam's history and culture. A swing that lets you dangle your feet off the edge of the building is the cherry on top.

Read More...Address: A'DAM Toren, Overhoeksplein 1, Amsterdam
Email: info@adamtoren.nl
Website: www.adamtoren.nl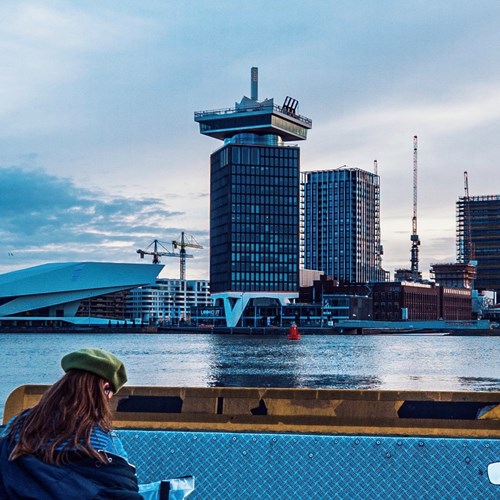 Ruben Hanssen / unsplash.com
Rembrandt House MuseumThe Rembrandt House Museum will be interesting for people who want to know more about the painter's life, his work and about the Dutch Golden Age in general. The painter lived and worked in the house between 1639 and 1656 and these days visitors can see the reconstruction of the 17th-century interior.
In addition to the main attraction, Rembrandt House has great temporary exhibitions as well as an interactive one for kids. A worthy cultural destination for the entire family.

Read More...Address: Museum Het Rembrandthuis, Jodenbreestraat 4, Amsterdam
Email: museum@rembrandthuis.nl
Phone: +31 20 520 04 00
Website: www.rembrandthuis.nl/en
Operating Hours: Tue–Sun 10am–6pm
Tickets: Adults €15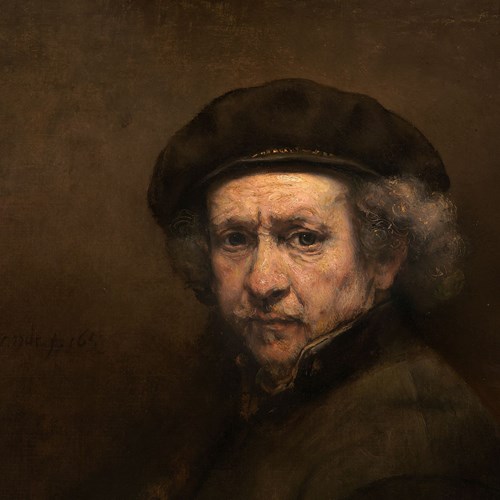 Google Art Project / Wikimedia Commons
WestergasOnce the city's gasworks, the late 19th-century industrial buildings of Westergas are now one of Amsterdam's most vibrant creative hubs. At its core, Westergas is an event venue surrounded by hip tempting bars, restaurants, coffee roasters, an artisanal microbrewery, a small arthouse cinema, and a whole lot of creative businesses.
Read More...Address: Westerpark, Amsterdam
Email: info@westergas.nl
Phone: +31 20 586 07 11
Website: www.westergas.nl/en
More Info: Sunday market is held on the first Sunday of every month. Check the event calendar before visiting.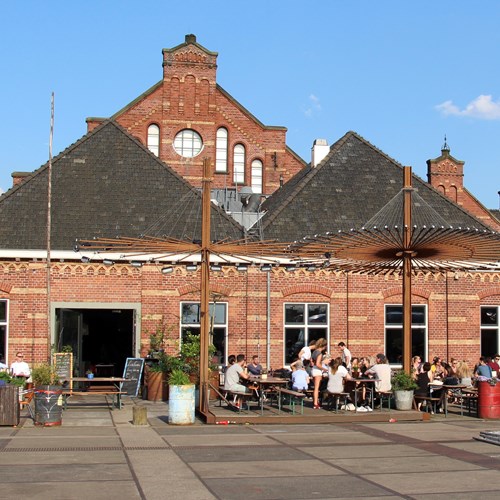 Fred Romero / Flickr
Hortus BotanicusHortus Botanicus is one of the world's oldest botanical gardens established in 1638 as an herb garden with medical plants for Amsterdam doctors and pharmacists. The plants were brought here from all over the world by the traders of the Dutch East India Company (VOC). Today, Hortus Botanicus holds more than 6 000 different plants, including unique ones, like the 2000 years old agave cactus and a 300-year-old Eastern Cape giant cycad. The garden's orangery has a beautiful cafe with large outside terrace open to the garden. Find some peace and quiet here, especially on a drizzly day.
Read More...Address: Plantage Middenlaan 2a, Amsterdam
Phone: +31 20 625 90 21
Website: www.dehortus.nl/en
Operating Hours: Daily 10am–5pm
Tickets: Adults €11.50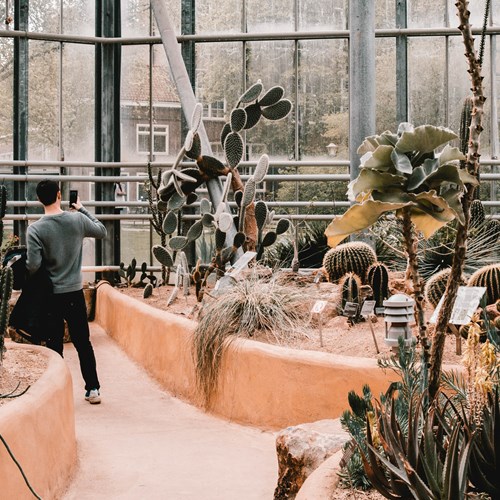 Sabrina Mazzeo / unsplash.com
Diamond MuseumLocated in the city center, the Amsterdam Diamond Museum grants visitors an insight into the development of diamond production (from billions of years ago to modern times), and showcases some rare exhibits such as the incredible Rembrandt Diamond, the Katana and the Ape Skull.
Read More...Address: Paulus Potterstraat 8, Amsterdam
Email: info@diamantmuseumamsterdam.nl
Phone: +31 203 055 300
Website: www.diamonds-amsterdam.com
Operating Hours: Daily 9am–5pm
Tickets: Adults €10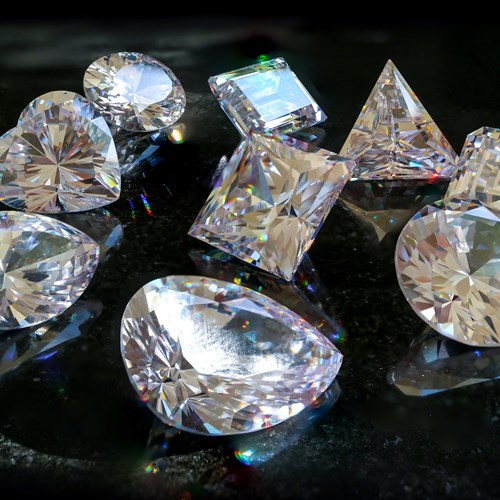 The Adventurer/Shutterstock.com
New ChurchThe New Church (or Nieuwe Kerk) isn't just a regular 15th-century church. It played an important role throughout history, and hosted the inaugurations of multiple Dutch kings and queens. Today's royalty — the Dutch king and queen — exchanged vows here, too. These days the church frequently hosts various exhibitions.
Read More...Address: Dam Square, Amsterdam
Email: pressoffice@nieuwekerk.nl
Phone: +31 206 268 168
Website: www.nieuwekerk.nl/en
Operating Hours: Seethe official website for list of current and upcoming events and their hours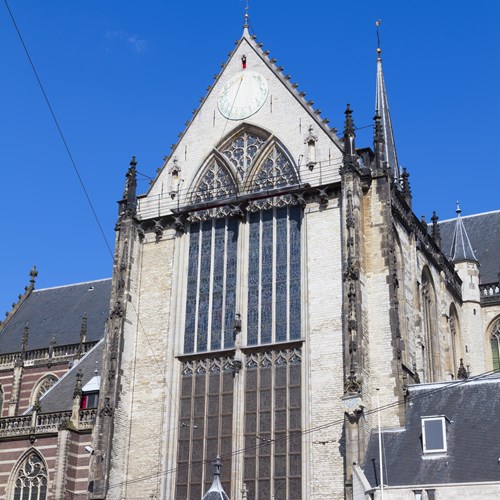 mareandmare/Shutterstock.com
Amsterdam Noord's Renovated Shipyard (NDSM)NDSM, the renovated shipyard in Amsterdam Noord is a live music performances space with a strong industrial vibe. The complex houses creative businesses, small workshops, clubs, bars and eateries.
Take one of Amsterdam's free ferries and come here for hip waterside hangouts, frequent festivals and events. The famed Botel and Crane Hotel Faralda are located nearby, so consider spending the night in the neighborhood.

Read More...Address: NDSM-Plein 28, Amsterdam
Email: info@ndsm.nl
Website: www.ndsm.nl/en
More Info: Located on the premises of the former Nederlandsche Dok en Scheepsbouw Maatschappij (NDSM) shipbuilding company.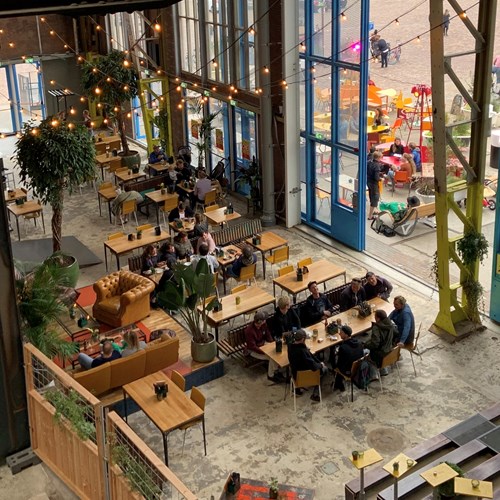 Sabrina Nedjah / unsplash.com
Amsterdam MuseumThe Amsterdam Museum tells the compelling story of the growth and heyday of the Dutch capital. Discover seven centuries of the city's history — once a small settlement on the banks of the Amstel, and now a bustling, diverse metropolis. The rich collection of works of art, objects and archeological finds brings to life the fortunes of the Amsterdammers of days gone by.
Read More...Address: Kalverstraat 92, Amsterdam
Email: info@amsterdammuseum.nl
Phone: +31 205 231 822
Website: www.amsterdammuseum.nl/en
Operating Hours: Daily 10am–5pm
Tickets: From €20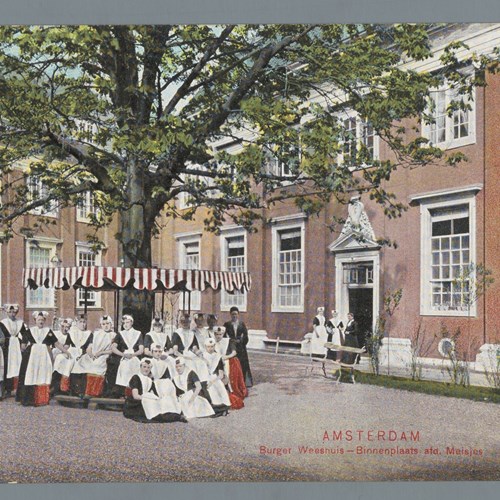 Rijksmuseum / Public Domain via Wikimedia Commons
Singel Flower MarketThe Singel Flower Market is one of Amsterdam's most colorful attractions. The small shops are located inside a row of floating barges — a holdover from the days when flowers arrived in Amsterdam every day from the countryside by boat. At the flower market you'll find tulips of every color — either in bouquets or as bulbs to plant at home. If you plan to buy bulbs to take out of the country, be sure they have a "customs cleared" stamp on the packet so you won't have trouble at the border.
Read More...Address: Singel 630 - 600, Amsterdam
Operating Hours: Mon–Sat 9am–5:30pm, Sun 11am–5:30pm
More Info: On the Singel canal between the Koningsplein and the Muntplein.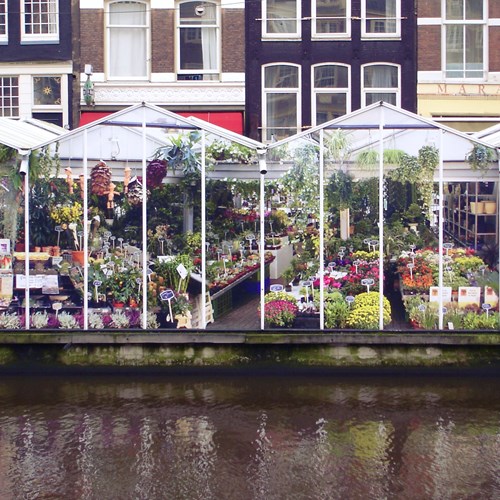 Public Domain
The National Maritime MuseumThe National Maritime Museum invites its visitors to discover how the Dutch culture has been shaped by the sea. The building has been completely restored and modernized, the courtyard now covered by a glass roof. The museum includes a restaurant, a waterside terrace and even a replica of the Dutch East India Company ship "Amsterdam" moored outside.
Read More...Address: Kattenburgerplein 1, Amsterdam
Email: info@hetscheepvaartmuseum.nl
Phone: +31 20 523 22 22
Website: www.hetscheepvaartmuseum.com
Operating Hours: Tue–Sun 10am–5pm
Tickets: Adults €16.50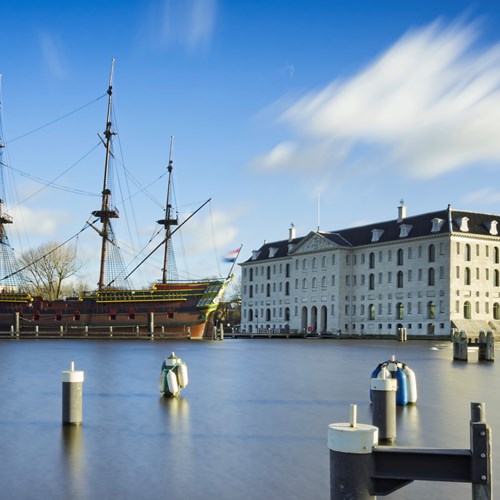 Milad Alizadeh / unsplash.com
The Amsterdam DungeonThe Amsterdam Dungeon brings 500 years of dark history to life with 12 shows, 7 actors and 1 terrifying experience. Can you survive the horrific plague during the 80 minute tour? Make sure you don't get tortured by the executioner Peter Titelmann from the Spanish Inquisition or get lost in the mirror labyrinth. There is also a roller coaster for the really brave visitors.
Read More...Address: Rokin 78, Amsterdam
Email: info@theamsterdamdungeon.nl
Phone: +31 205 308 500
Website: www.thedungeons.com/amsterdam/en
Operating Hours: From 10:45am
Tickets: From €21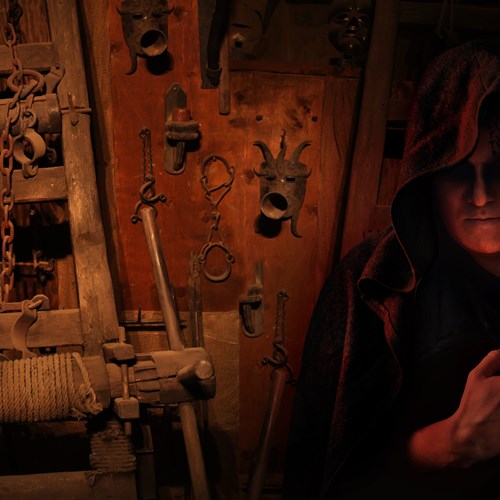 Tereshchenko Dmitry/Shutterstock.com
Hermitage AmsterdamThe Hermitage Amsterdam is the Dutch branch of the world-famous Hermitage in Saint Petersburg, Russia. Located on the banks of the Amstel River, the Hermitage Amsterdam is an exhibition space and cultural education center with a focus on Russian history and culture.
Read More...Address: Amstel 51, Amsterdam
Email: mail@hermitage.nl
Phone: +31 205 308 758
Website: www.hermitage.nl/en
Operating Hours: Wed–Sun 10am–5pm
Tickets: Adults (from 12 years) € 27.50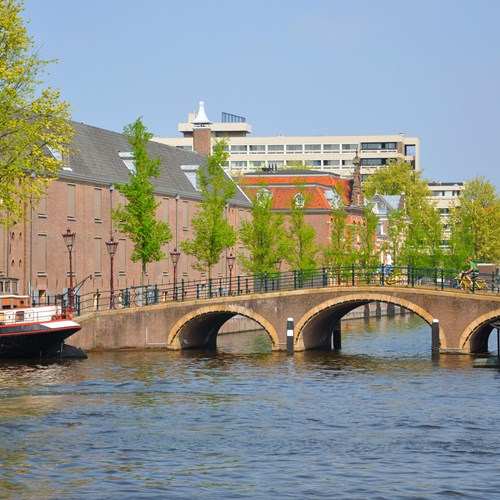 Dmitry Eagle Orlov/Shutterstock.com
Museum of the CanalsA visit to Het Grachtenhuis (the Canal House) is the perfect way to learn more about the history of Amsterdam's canal ring. The museum looks at the 17th-century city expansion projects that led to Amsterdam's ring of canals which received UNESCO world heritage status in 2010. After seeing the interactive displays, you'll look at Amsterdam in a whole new light when wandering through the city's streets or taking a canal cruise.
Read More...Address: Herengracht 386, Amsterdam
Phone: +31 204 211 656
Website: www.grachten.museum/en
Operating Hours: Tue–Sun 11am–5pm
Tickets: Adults (13+) €15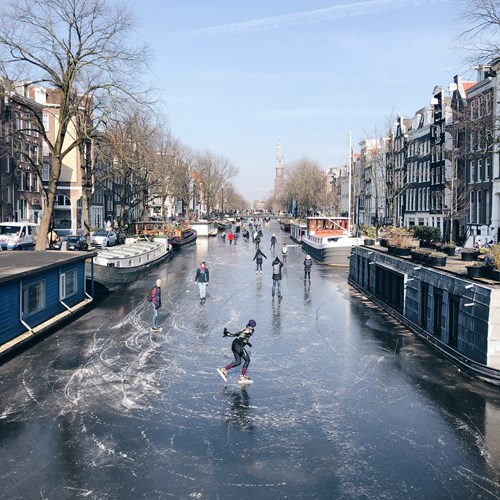 Robbert Esser / unsplash.com
EYE Film Institute NetherlandsThe EYE Film Institute screens classic and art-house movies on a daily basis. If you love films and cinematography, be sure to visit this new ultramodern building along the IJ waterway, which is home to an internationally-renowned collection of films covering the whole history of cinema. The museum's extensive program includes exhibitions and events examining the history of film and contemporary cinematographic developments. Pop in to see their collection of film posters!
Read More...Address: IJpromenade 1, Amsterdam
Email: info@eyefilm.nl
Phone: +31 205 891 400
Website: www.eyefilm.nl/en
Operating Hours: Temporary exhibitions: daily 10am–7pm. Box office 10am–final show. Eye Bar Restaurant: daily 10am–midnight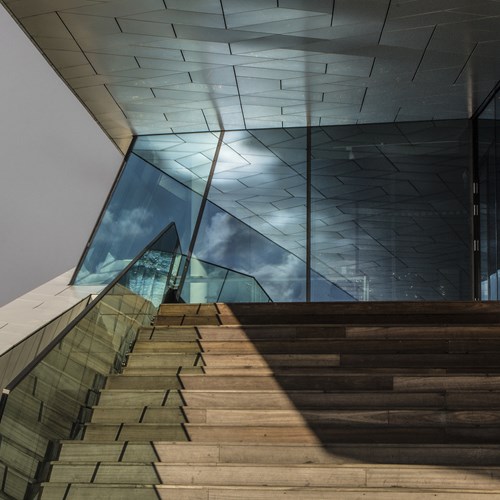 AlejandroQuinto/Shutterstock.com
Artis Royal ZooOne of the oldest zoos in all of Europe, Artis Royal Zoo contains multiple species of land and marine animals, as well as an aquarium and a planetarium. The zoo grounds invite for a pleasant stroll among the trees and give the visitors the opportunity to admire a myriad of animals ranging from chimps to elephants.
Read More...Address: Plantage Kerklaan 38-40, Amsterdam
Email: info@artis.nl
Phone: +31 205 233 670
Website: www.artis.nl/en/
Operating Hours: Daily 9am–6pm
Tickets: Normal (10 years and older) €25

Hans Meerbeek/Shutterstock.com
Frans Hals MuseumHaarlem's Frans Hals Museum is home to the largest collection of paintings by Frans Hals in the world. Hals, the most famous Haarlem painter of the Golden Age, specialized in portraits. In addition to paintings by Hals, the museum has works by his predecessors and his contemporaries, as well as furniture, ceramics, glass and silver.
Read More...Address: Groot Heiligland 62, Haarlem
Email: meet@franshalsmuseum.nl
Phone: +31 235 115 775
Website: www.franshalsmuseum.nl
Operating Hours: Tue–Sat 11am–5pm, Sun noon–5pm
More Info: The museum is divided between two locations: Hof and Hal, a 7-minute walk apart
Tickets: Adults €16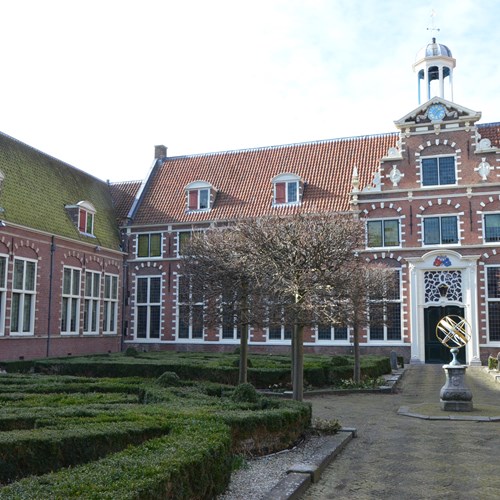 Han Jongeneel / Wikimedia Commons
Het ConcertgebouwBuilt in 1888, the Concertgebouw is a world-famous concert hall located in the city center. Take a guided tour and discover some of the hidden areas of this magnificent building, such as the backstage and the attic above the Main Hall, while listening to some interesting anecdotes.
Read More...Address: Concertgebouwplein 10, Amsterdam
Email: contact@concertgebouw.nl
Phone: +31 205 730 573
Website: www.concertgebouw.nl/en
More Info: Entrance from Van Baerlestraat. The Dutch term "concertgebouw" translates into English as "concert building"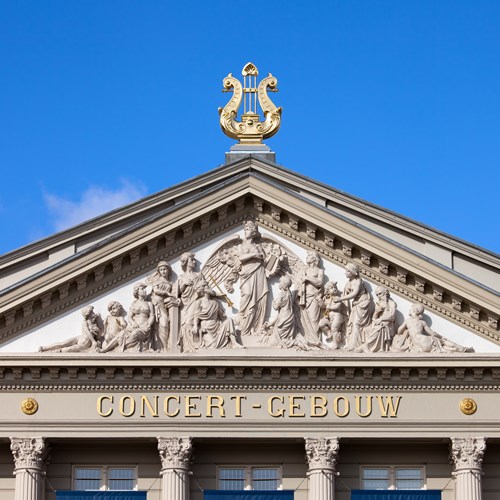 Artur Bogacki/Shutterstock.com
Amsterdam Exchange ExperienceThe famous Amsterdam Exchange index (AEX) throws open its doors to the public with this new attraction taking visitors on an exciting interactive journey from the beginnings of the Dutch East India Company right through to today's modern electronic trading floor.
Read More...Address: Beursplein 5, Amsterdam
Website: www.euronext.com/en/markets/amsterdam/amsterdam-exchange-experience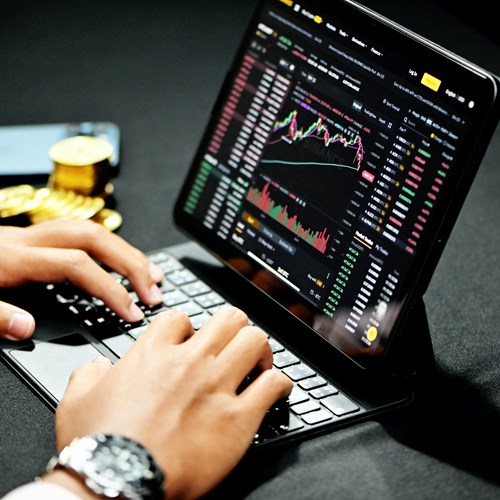 Executium / unsplash.com
NEMONEMO is the largest science center in the Netherlands. With five floors full of exciting things to do and discover, this is the perfect place for anyone with an inquisitive mind. Exhibitions, theater performances, films, workshops and demonstrations: you will smell, hear, feel and see how the world works.
Read More...Address: Oosterdok 2, Amsterdam
Email: info@e-nemo.nl
Phone: +31 205 313 233
Website: www.nemosciencemuseum.nl/en
Operating Hours: Tues–Sun 10am–5:30pm, also open on Mondays during school holidays
Tickets: €17.50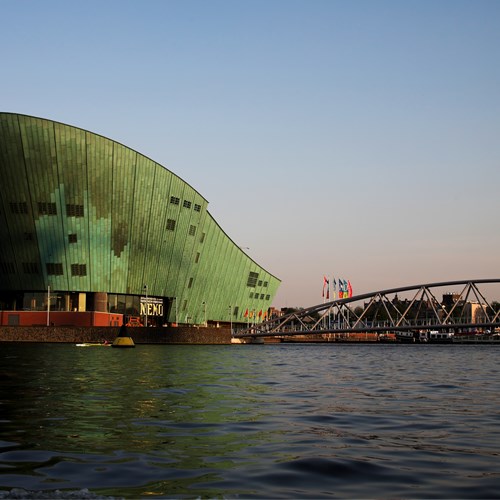 Joel Shawn/Shutterstock.com
Allard Pierson MuseumAllard Pierson Museum narrates stories of ancient civilisations via informative displays which include artifacts from the Great Roman Empire, ancient Egypt, ancient Greece, Etruria, and Near East. This archeological museum is sponsored by the University of Amsterdam.
Read More...Address: Oude Turfmarkt 127-129, Amsterdam
Email: allard.pierson.museum@uva.nl
Phone: +31 20 525 73 00
Website: www.allardpierson.nl/en
Operating Hours: Tue–Sun 10am–5pm
Tickets: Adults €12.50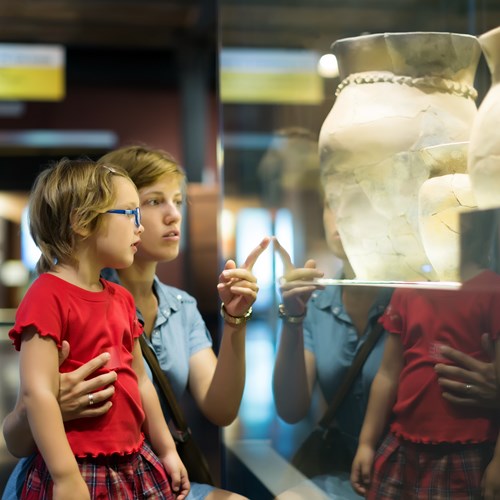 Iakov Filimonov/Shutterstock.com