What to Do in Buffalo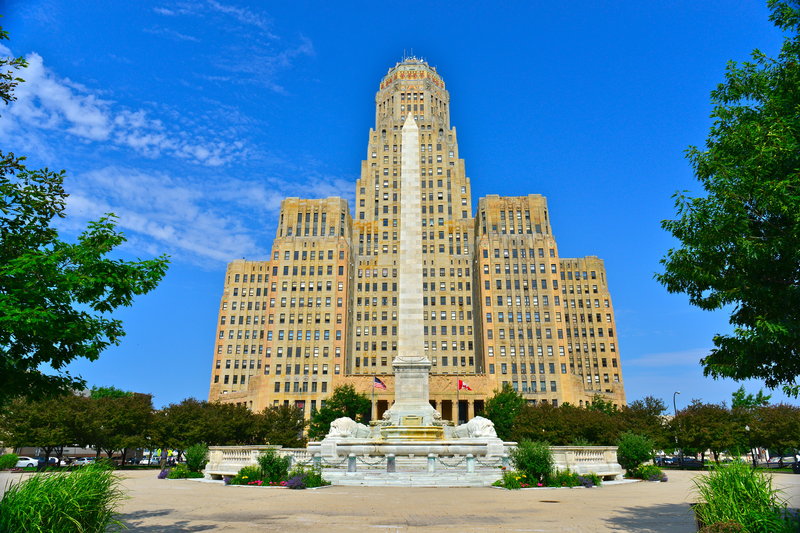 Shutterstock.com/Richard Cavalleri
Take in a bird's-eye view of "The Queen City" from the Art Deco City Hall's observation deck (65 Niagara Sq.).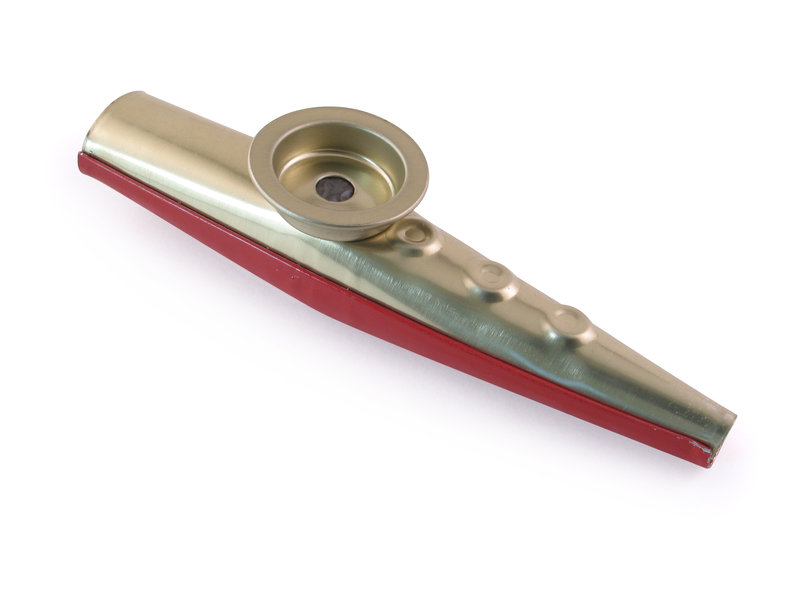 cveltri/iStockphoto.com
After seeing today's Buffalo from above, learn about the city's fascinating past at The Buffalo History Museum (1 Museum Ct.). You'll discover that such diverse products as Cheerios, the pacemaker, the disco floor and kazoos are just a few of the hundreds that were created here. In the Native American Gallery, you'll examine artifacts such as headdresses and a longhouse from the Haudenosaunee Confederacy, also known as the Iroquois. Even the museum itself counts as an exhibit; it's the only building from the 1901 Pan-American Exposition still standing.
Do the names Henri Matisse, Claude Monet, Pablo Picasso, Mark Rothko, Vincent van Gogh and Andy Warhol ring a bell? Find captivating works by these and many other national and international artists at the Buffalo AKG Art Museum (1285 Elmwood Ave.).
Art aficionados will score a twofer in Buffalo, as the Burchfield Penney Art Center at SUNY Buffalo State (1300 Elmwood Ave.) is virtually across the street from the Albright-Knox. Here you can gaze at works created by artists from Western New York including the world's largest collection of Charles E. Burchfield's mystical watercolors. The museum also houses a re-creation of Burchfield's Gardenville studio.
No matter what time of year you visit, you'll find the Buffalo and Erie County Botanical Gardens (2655 South Park Ave.) to be a warm, peaceful retreat as well as one of many fun things for couples to do in Buffalo. Step inside the Victorian conservatory, built in 1900 and highlighted by three sparkling glass domes, and wander through 11 greenhouses, each housing different species of plant life. The Florida Everglades, an orchid room, an ancient rainforest and desert succulents are just a few of the collections.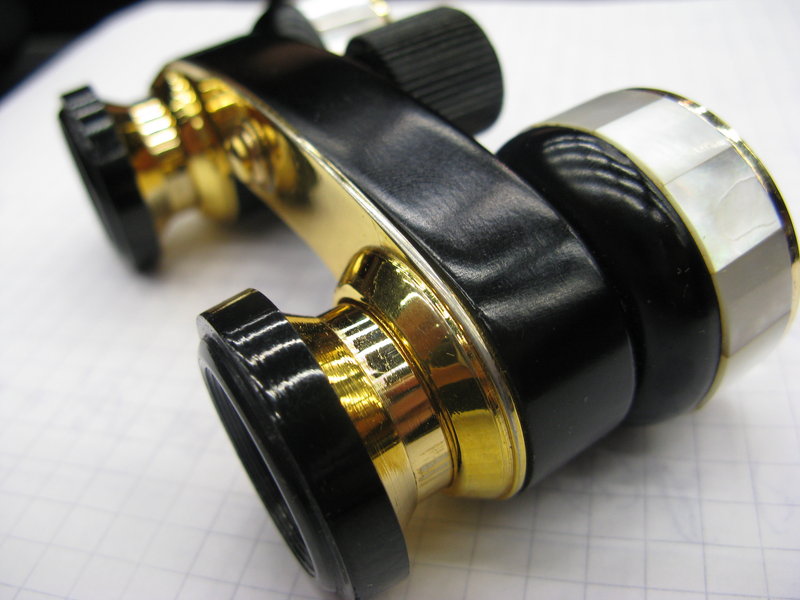 flickr/Alpha six
Fronted by a vertical sign that reads "Shea's Buffalo," Shea's Performing Arts Center (646 Main St.) is the place to go if you love opera, plays or Broadway musicals like "Evita" and "Porgy and Bess." The stunning 1926 theater features a beautiful baroque interior designed by Louis Comfort Tiffany that will take your breath away.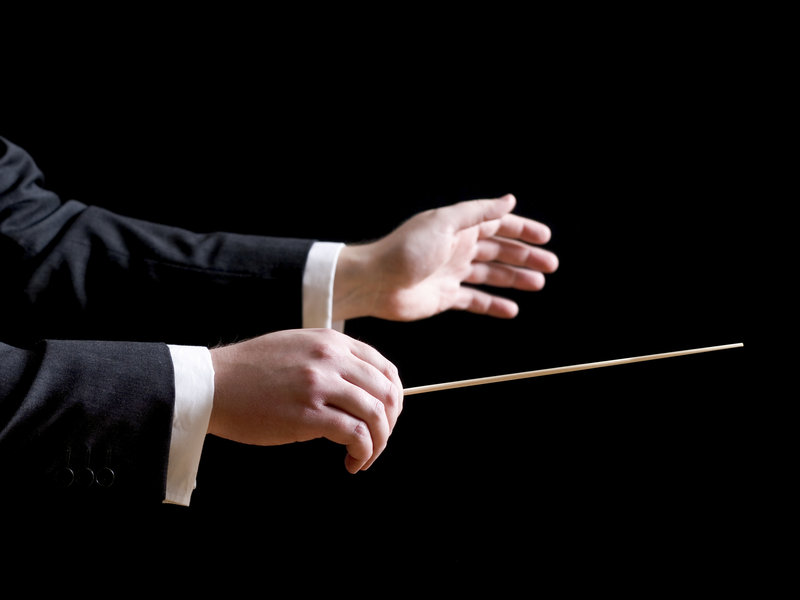 AAA/iStockphoto.com
For another memorable night on the town, don't miss the exceptional Buffalo Philharmonic Orchestra at Kleinhans Music Hall (3 Symphony Cir.). Kleinhans' amazing acoustics attract world-class conductors and will blow you away, and architecturally speaking, the hall is a sight to behold. Designed by father-and-son team Eliel and Eero Saarinen in the 1930s, it is shaped like a stringed instrument.
Your trip to Buffalo won't be complete without a visit to at least one of the buildings designed by architect Frank Lloyd Wright. If your plans don't call for a lengthy visit, stop at Frank Lloyd Wright's Martin House Complex (125 Jewett Pkwy.). This seven-building complex represents Wright, known for his Prairie School-style of architecture, at his best.
If you've developed Wright fever, drive to Derby, about 20 miles south of Buffalo, for a look at Wright's Frank Lloyd Wright's Graycliff (6472 Old Lake Shore Rd.). Designed 1926-31, the summer home of Darwin Martin was built 20-plus years after the Martin House Complex and represents Wright's Organic Style. Designed to complement its 8.5-acre grounds, the estate sits on a bluff above Lake Erie, which makes for an exhilarating panoramic view; you can even see the Ontario coast in the distance.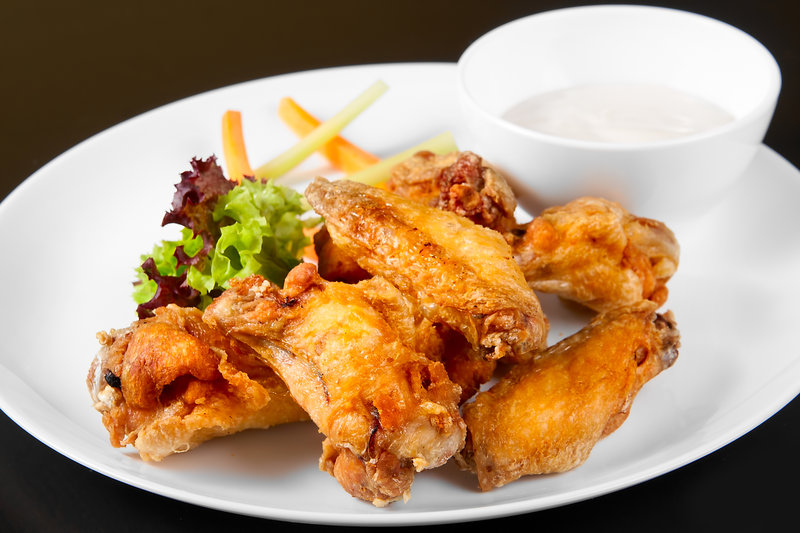 Shutterstock.com/vsl
Wondering where to eat? Don't leave Buffalo without trying its namesake finger food; hit up Anchor Bar & Restaurant (1047 Main St.) which proclaims itself to be home of the original saucy and pungent Buffalo wings. On Thursday and Saturday nights, live jazz music sizzles as much as this mouthwatering treat.