Shopping in Chicago
Magnificent MileEven if you hate shopping and only set foot in a store when absolutely necessary, you owe it to yourself to spend part of your vacation strolling along the stretch of Michigan Avenue running from the Chicago River north to Oak Street in Chicago's Near North Side. This glass, steel and concrete canyon bears the august designation of "The Magnificent Mile," a title that would seem like just another overwrought marketing gimmick cooked up by Chicago tourism boosters if it wasn't—in many senses—true.
And what's so magnificent about it? First, there's all the high-end merchandise available. Cartier, Chanel, Gucci, Louis Vuitton, Saks Fifth Avenue, Tiffany & Co., Van Cleef & Arpels, Zara, the list goes on. It's a who's who of luxury retailers catering to people who aren't concerned with little things like budgets or price tags. If you're at all interested in how the other half lives, or if you are a member in good standing of that fortunate other half, then The Magnificent Mile certainly lives up to its name.
And speaking of malls, The Magnificent Mile has a few of those, too. Instead of sprawling across acres and acres as they do in the burbs, these big-city shopping centers occupy multiple levels in tall buildings. Among Chicago's signature vertical malls are The Shops at North Bridge (520 N. Michigan Ave.), anchored by Nordstrom; Water Tower Place (835 N. Michigan Ave.), anchored by Macy's and American Girl Place; and 900 North Michigan Shops (900 N. Michigan Ave.), anchored by Bloomingdale's.
As if this weren't enough, most of the side streets leading to Michigan Avenue are lined with even more stores. And once you've reached the northern end of the mile, you know you've arrived at Chicago's ritzy Gold Coast neighborhood when you turn the corner on Oak Street and see brownstones occupied by salons, spas and more upscale boutiques: Dolce & Gabbana, Hermès, Jimmy Choo and Prada among them. Rush Street, which intersects with Oak, also has several specialty stores, including UGG Australia, lululemon and Intermix.
Beyond all the glitz, glamour and raw consumerism you can revel in along The Mag Mile, there are local restaurants, mall food courts and hotels. You'll find more accommodations here in the Near North Side than just about any other neighborhood in Chicago, making the Mile as much a tourist district as Grant Park and the museums farther south.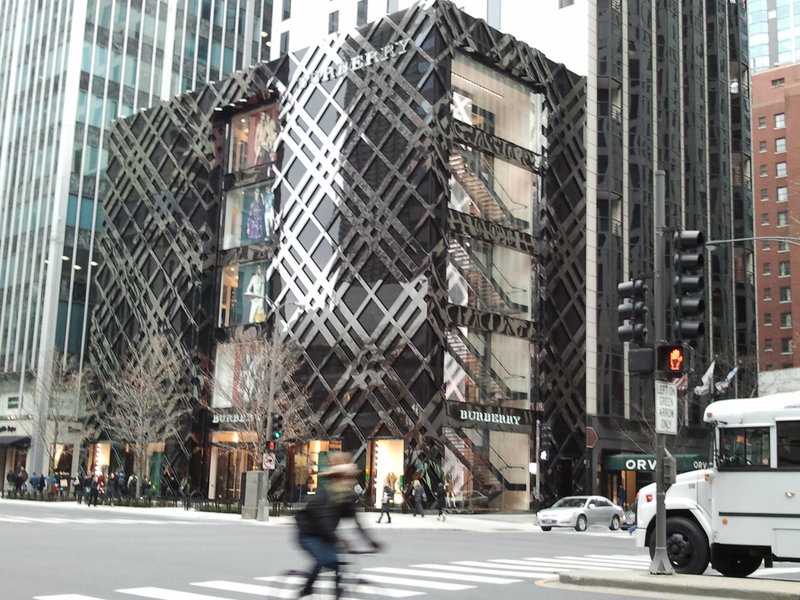 David Anderson/David Anderson
You'll also come across some of Chicago's most recognizable buildings here including the castlelike Historic Water Tower (survivor of the Great Fire), the distinctive Chicago Tribune and Wrigley buildings and soaring John Hancock Center, as well as newer landmarks such as the five-story flagship Burberry store (633 N. Michigan Ave.), a black-glass box overlaid with a dark steel lattice in the classic Burberry tartan pattern. At night the lattice is backlit by LEDs with seriously eye-catching results.
And apparently believing that all the window-browsing and people-watching might not be enough to keep shoppers coming back, the local business association keeps things festive throughout the year by changing out elaborate seasonal garden displays in sidewalk planters: flowers in spring, lush tropical foliage in summer, twinkling lights in tree branches during fall and winter. Adding to the charm of this shopping destination: horse-drawn carriages for hire navigating the busy avenue.
Old Town/River North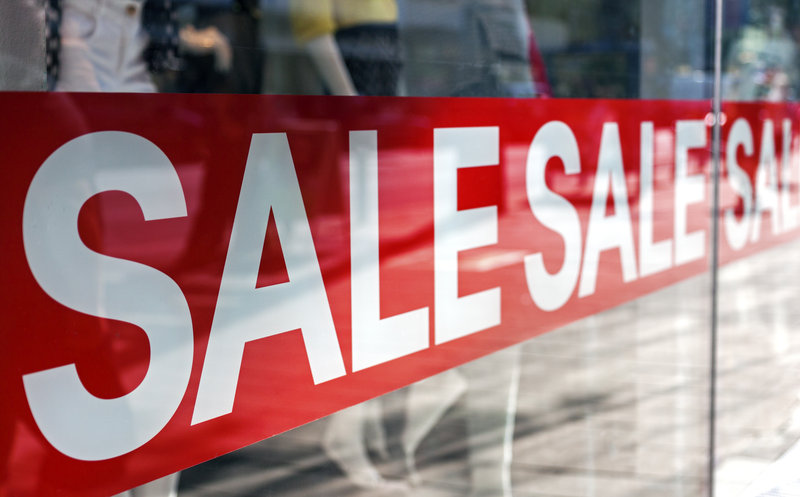 Cebas/iStockphoto.com
Just west of Gold Coast, the Old Town neighborhood has its own shopping corridor along Wells Street between North Avenue and Division Street. The closest "L" stop is the Sedgwick Station on the Brown Line, 4 blocks west of Wells. Though somewhat less exclusive than the boutiques along Armitage, the shops here are hardly run-of-the-mill. Sara Jane (1343 N. Wells St.), an enticing lure for fashionistas, satisfies tastes for clothing and accessories running the gamut from chic to edgy to bohemian.
In addition to some interesting independent clothing and accessory retailers, there are stores selling fudge, stationery, specialty olive oils and vinegars, tobacco and even one dedicated entirely to exotic spices. Enhancing the experience are sidewalk cafés, shade trees, a series of plaques describing Old Town's history and intricate wrought-iron gateways every few blocks bearing signs reminding you what neighborhood you're in.
P.O.S.H. , in the Tree Studios building at 613 N. State St., is an eclectic shop in the River North neighborhood specializing in rare, one-of-a-kind gift items perfect for those who are hard to buy for. You'll come across interesting conversation pieces such as flea market finds, fine china and glassware, and vintage hotel silver.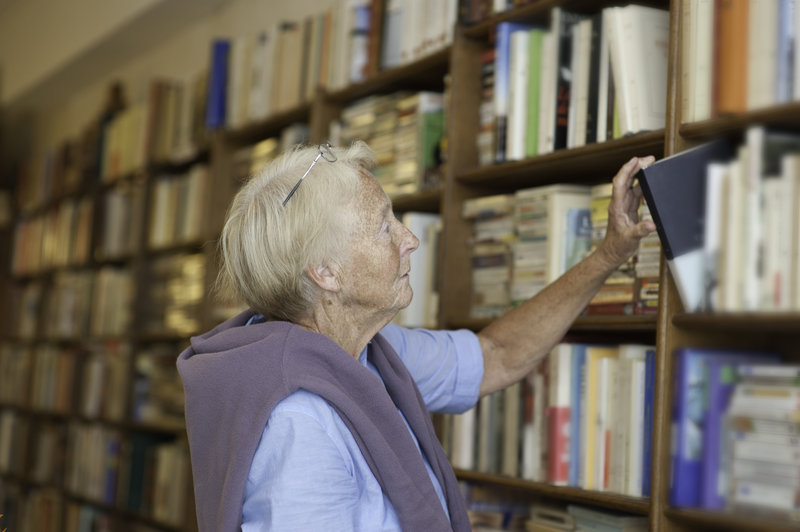 iStockphoto.com/jeangill
Just a couple blocks south of P.O.S.H., After-Words New and Used Books (23 E. Illinois St.) is a rare bird in the era of online book buying and e-readers: an actual brick-and-mortar store boasting a huge collection of paper books displayed on two floors, including a large children's section. For those who enjoy physically handling their next favorite novel, After-Words is one of the few independent stores remaining in downtown Chicago.
Lincoln ParkAlthough it's the unrivaled centerpiece of the Chicago shopping experience, The Magnificent Mile isn't the only game in town. About 2 miles north in the affluent Lincoln Park neighborhood, several blocks west of its namesake park, is a shopping district with a far more intimate, low-profile character. Instead of skyscrapers and vertical malls, the buildings here are mostly beautifully ornamented Victorian row houses with fanciful turrets and three- and four-story brick commercial buildings. The easiest way to travel there is to take the Brown Line train to Armitage Avenue. Shops are concentrated along Armitage east to Halsted Street, on Halsted north to Webster Avenue, and on Webster west of Halsted.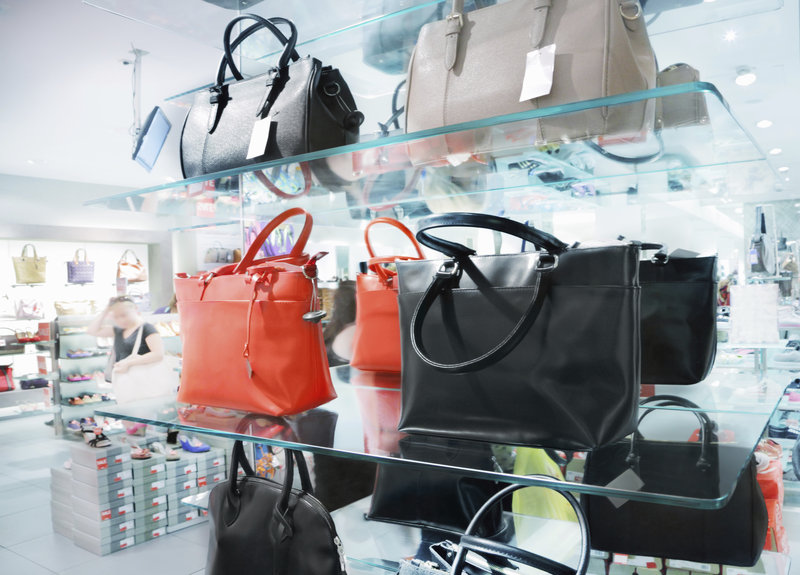 adisa/iStockphoto.com
Along the tree-shaded sidewalks are small shops selling all sorts of high-end merchandise including clothing (mostly women's but some men's), handbags, jewelry, lingerie, shoes, cosmetics, home furnishings and stationery. A fun place to browse for stationery and interesting gifts is Greer (1013 W. Webster Ave.). The collection of lovely, craftsman-like journals will make you want to start keeping one, and there are clever greeting cards for all occasions.
Big-box stores and national chains such as Jos. A. Bank can be found along the Clybourn Corridor, a commercial district centered on and around Clybourn Avenue between Wrightwood Avenue in the north and Larrabee Street in the south.
A few blocks farther north, Rotofugi Designer Toy Store & Gallery (2780 N. Lincoln Ave.) is a worthwhile stop. If you're looking for an interesting gift to bring home from your trip, you can acquire something refreshingly different for your kids (or yourself) at the shop, which contains a cornucopia of amusing vinyl goodies—there's some cool artwork, too.
Wicker Park/BucktownFor a funky alternative to Chicago's fancy boutiques, head to Wicker Park and the adjacent neighborhood known as Bucktown. The Blue Line's Damen Station is the most convenient, since shops are concentrated near where Damen, North and Milwaukee avenues come together. Far less gentrified than Old Town and Lincoln Park, the Wicker Park/Bucktown area is younger, edgier and more diverse, and the stores lining Damen north to Armitage, Milwaukee south to Division and Division west to Damen reflect that Bohemian character.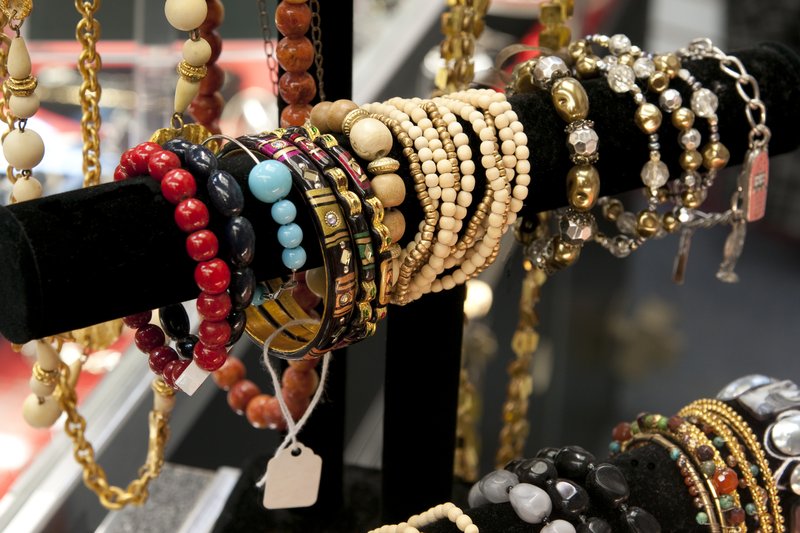 Michael Czosnek/iStockphoto.com
You'll find shops selling vintage clothing, used records and retro furniture mixed in among boutiques filled with fashion-forward apparel, shoes and accessories. On Milwaukee Avenue, trendy chains such as Free People and Urban Outfitters intermingle with independently owned establishments touting books, art and bric-a-brac.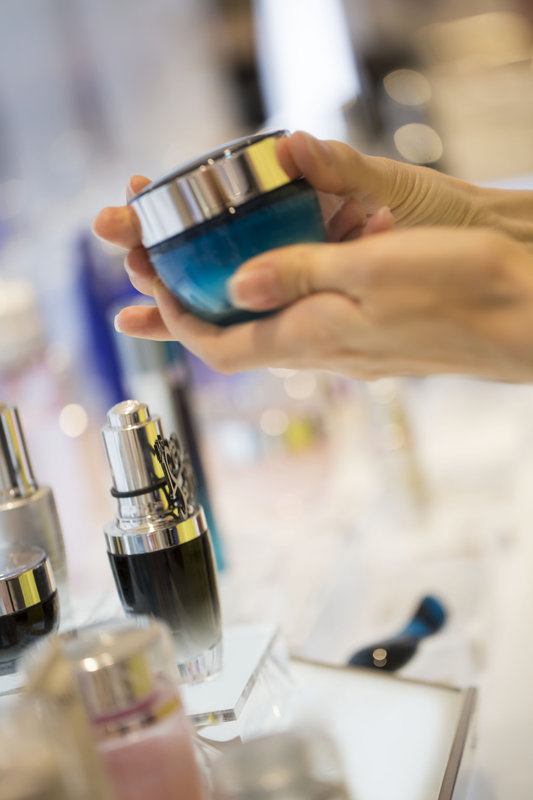 iStockphoto.com/ShotShare
One local favorite is Una Mae's (1528 N. Milwaukee Ave.), a stylish boutique that's two stores in one. Upstairs it's a little like Urban Outfitters, with contemporary brands of men's and women's clothing, accessories, skincare products and household items. Downstairs, the basement is filled with carefully selected vintage clothing—the goods Una Mae's originally became famous for when it opened 20 years ago.
Just up the block stands another Milwaukee Avenue institution: Myopic Books (1564 N. Milwaukee Ave.). Don't try to step in for a quick survey of the merchandise. Myopic's narrow aisles lined with shelves jam-packed with used books are likely to lure you ever deeper inside, and you would not be the first customer to emerge hours later wondering where the time went.
One of Wicker Park's landmarks is the Flat Iron Arts Building nestled in the crook of North and Milwaukee avenues. Described as an "urban arts colony," this three-story Greek Revival building constructed in 1913 now houses artist studios and intimate theaters, and its intriguing warren of creative work spaces are open to the public. Visit on the first Friday evening of the month, and artists will invite you into their studios with entertainment provided by dancers, musicians and acting troupes.
The Loop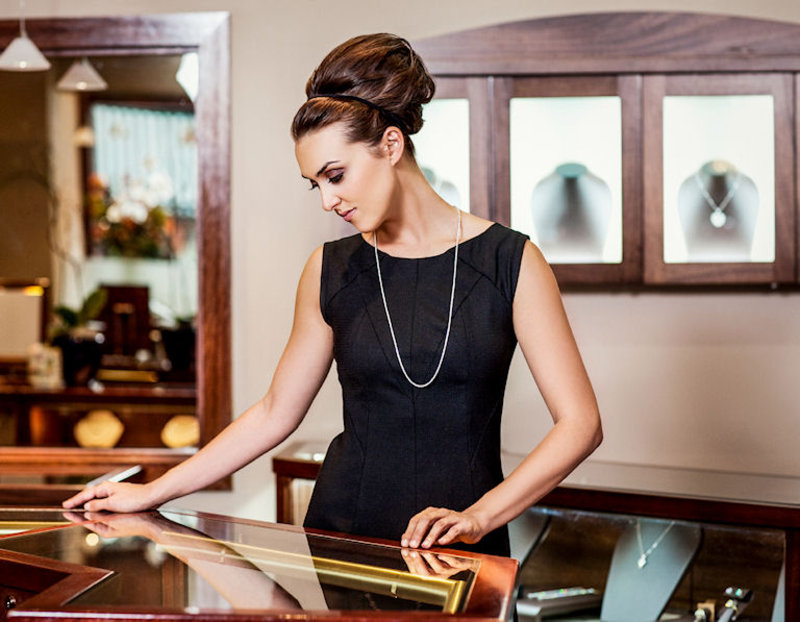 quavondo/iStockphoto.com
Of course, one of Chicago's most famous districts is its downtown core known as the Loop , named for the circle of elevated train tracks that mark its boundaries. Unfortunately, shopping in the Loop is not what it used to be. Marshall Field's and Carson Pirie Scott—the grand old department stores that once anchored the area—are gone, and tellingly it's now called the State Street Retail Historic District, stress on the historic.
But not all the Loop's retail glory is in the past. Macy's State Street (111 N. State St.) now occupies the historic Marshall Field's store, where the iconic clocks still tick away the hours at the building's northwest and southwest corners, and inside shoppers still crane their necks to view the beautiful 1907 Tiffany & Co. vaulted mosaic ceiling above the five-story atrium.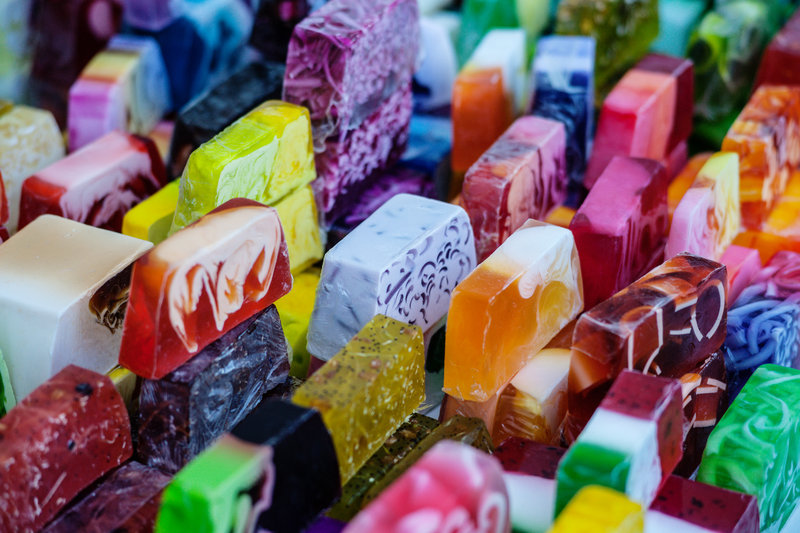 iStockphoto.com/bbstudio_aad
Across the street is the Block 37 (108 N. State St.) vertical mall with stores spanning the alphabet from Anthropologie to Zara. Nearby discount departments stores, suburban mall-type chains, book stores and souvenir shops are everywhere. Macy's and Block 37 are linked underground by the Chicago Pedway system, which connects more than 40 city blocks and dozens of buildings in the Loop, making shopping during the area's formidable winters a far more pleasant experience than it would be otherwise.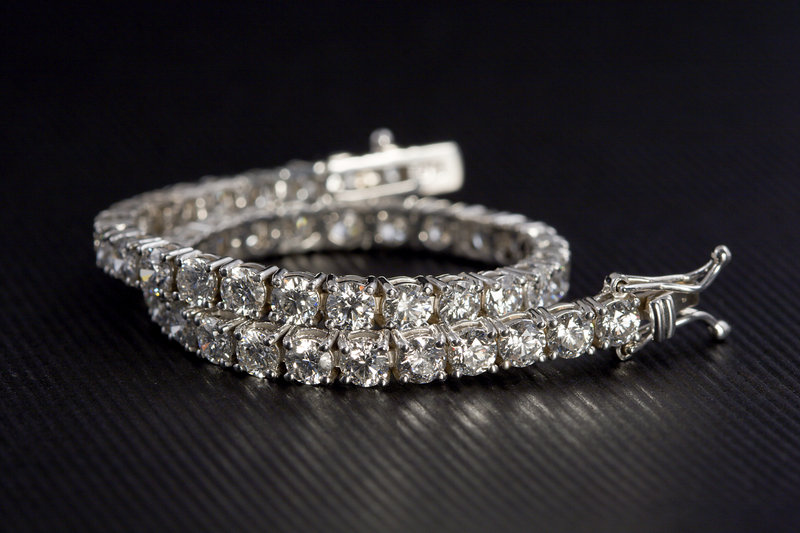 buckarooh/iStockphoto.com
If you're on the prowl for diamonds and other sparkling gemstones or a unique estate trinket, plan an excursion down Jewelers Row, running along the Wabash Avenue "L" tracks. While many of the high-rises cater to wholesalers, the Jewelers Center in the 100-year-old Art Deco Mallers Building (5 S. Wabash) is packed with retailers who sell to the general public; pick up a directory at the front desk. Other merchants accommodating walk-in customers are sprinkled throughout the area, including several at the Wabash Jewelers Mall (21 N. Wabash).