Edmonton Nightlife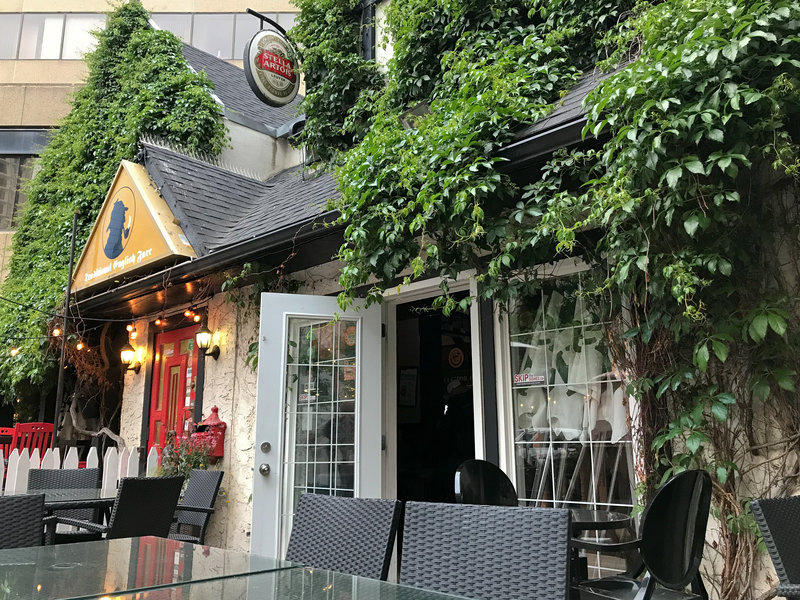 AAA/Katie Broome
Edmonton offers plenty of things to do after dark, whether you're interested in having a low-key night out or listening to live music at a pub. Here are a few of the best bars and late-night hangouts in Edmonton. (Note: The legal drinking age in Edmonton, Alberta, is 18 years of age. If you need a safe ride, consider using Uber or a local taxi company.)
Best Bars in Downtown Edmonton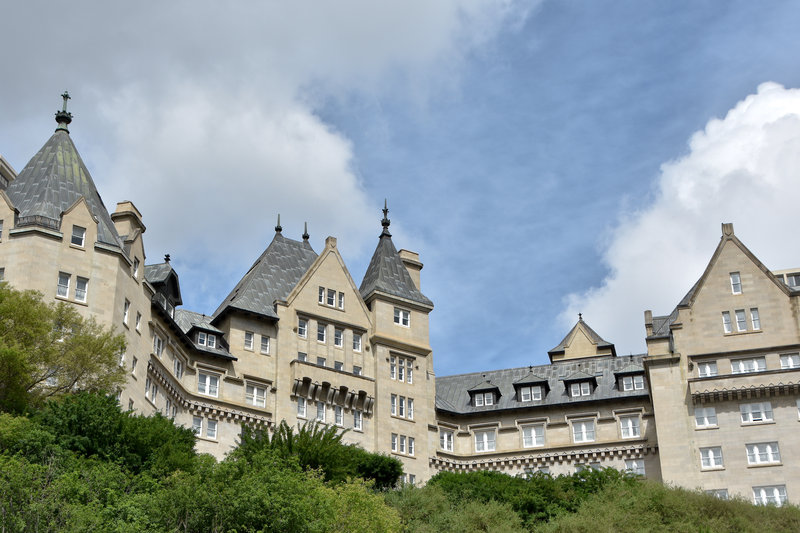 AAA/Katie Broome
Dozens of restaurants and bars in downtown Edmonton cater to the after-work crowd. Less than a block from the Shaw Conference Centre is The Confederation Lounge. Located inside the Fairmont Hotel Macdonald (10065 100 St.), the lounge is a good destination for business or solo travelers, with comfy leather seating around a large fireplace and floor-to-ceiling windows overlooking a large patio and the North Saskatchewan River Valley. Skilled bartenders will mix you up a cocktail or mocktail made with honey sourced from the hotel's beehives.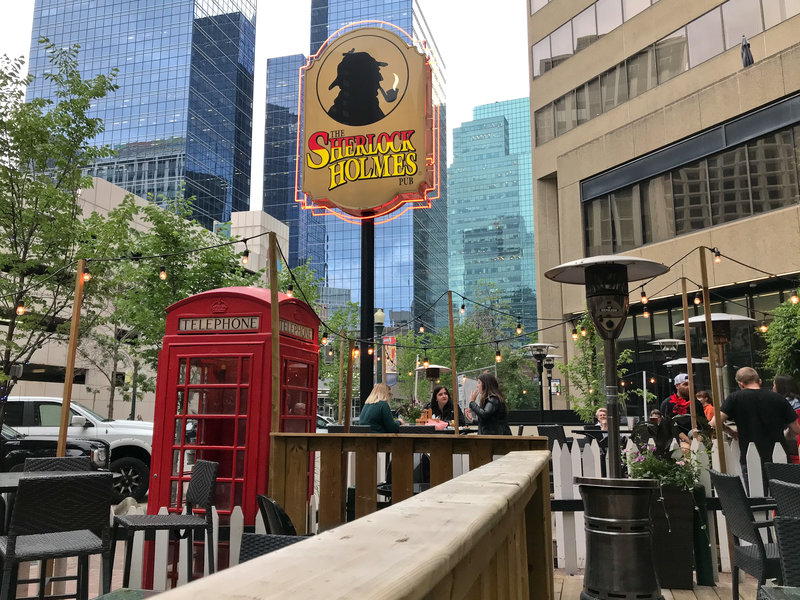 AAA/Katie Broome
If beer is more your style, two popular Edmonton bars are nearby. CRAFT Beer Market (10013 101a Ave. N.W.) claims to have the largest selection of draft beer in Canada, with more than 100 local and international beers on tap, plus cocktails, wine and spirits. Sip your selection inside—where soaring ceilings and exposed pipes create an industrial vibe—or out on the rooftop patio where there are fireplaces and space heaters for year-round comfort. Across the street is the downtown location of The Sherlock Holmes Pub (10012 101a Ave.), a cozy English-style pub that draws a crowd for live music performances Thursday through Saturday.
Downtown's Jasper Avenue has many options for Edmonton nightlife. Red Star Pub (10534 Jasper Ave.) is an off-the-beaten-path gastropub offering great food and a wide selection of beers and liquor. Visit on Thursday nights for DJs and drink specials. (Note: Red Star Pub is closed on Sunday and Monday.)
104 Street Bars and Lounges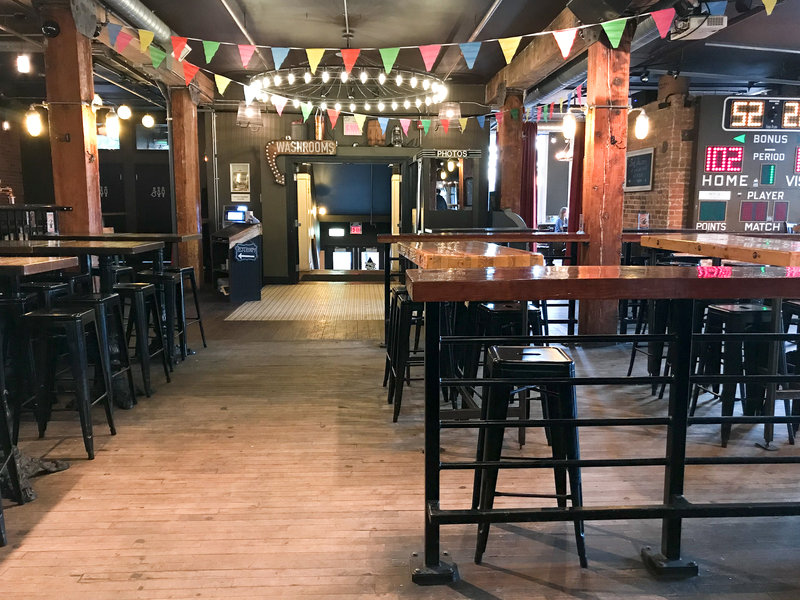 AAA/Katie Broome
Where do the locals go before or after an Edmonton Oilers game? Just across from Rogers Place arena is Mercer Warehouse, a century-old brick building that now houses two fun destinations on 104 Street: Mercer Tavern (10363 104 St. N.W.),a fun spot for craft beer and sports, and Baijiu (10359 104 St. N.W.), a hip, Asian-inspired restaurant with a sophisticated cocktail menu and a clubby late-night vibe. (Be sure to ask about the hidden speakeasy inside Baijiu.)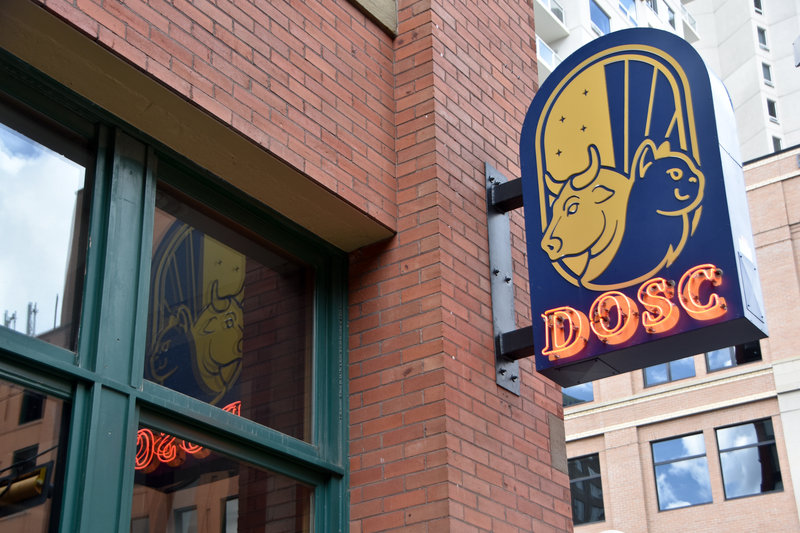 AAA/Katie Broome
A bit farther down 104 Street (also known as the 4th Street Promenade) is Drunken Ox/Sober Cat (10190 104 St. N.W.). Merging three concepts in one, the restaurant includes a front-of-house café ("Sober Cat") that stays open late and a steakhouse and cocktail bar ("Drunken Ox") in the back that serves locally sourced food and handmade drinks. The interior is chic and romantic; leather couches, cozy chairs, crystal chandeliers and exposed wood beams add to the ambiance.
Whyte Avenue Bars and Live Music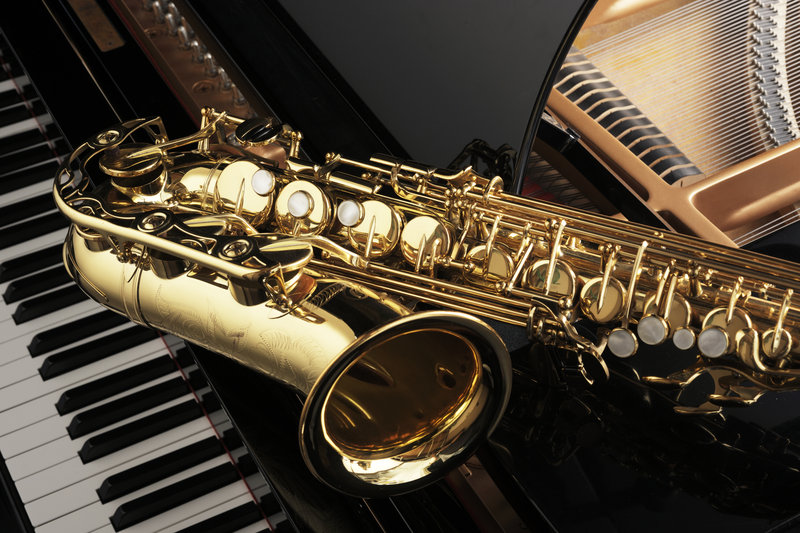 Horiyan/iStockphoto.com
For a happening nightlife scene—and one popular with college students and the younger crowd—make your way to Whyte Avenue and the Old Strathcona district just south of downtown. Whyte Ave. bars and lounges cater to just about every taste. For blues music every night of the week, check out Blues on Whyte (inside the Commercial Hotel at 10329 82 Ave.), a long-standing favorite for live music in Edmonton. Fans of jazz will enjoy a night out at Yardbird Suite (11 Tommy Banks Way). The volunteer-run venue hosts jazz concerts and Tuesday night jam sessions from mid-September to late June. Cook County Saloon (8010 Gateway Blvd. N.W.) is where you go for country music (both live and DJ-spun) on Friday and Saturday nights.