Introduction
Regardless of where in the world you go, the mention of Honolulu conjures similar tropical images: swaying palms, wide beaches and rolling waves breaking on the surface of sparkling azure waters. The images don't lie: You step into a picture postcard the minute you set foot on the island of O'ahu.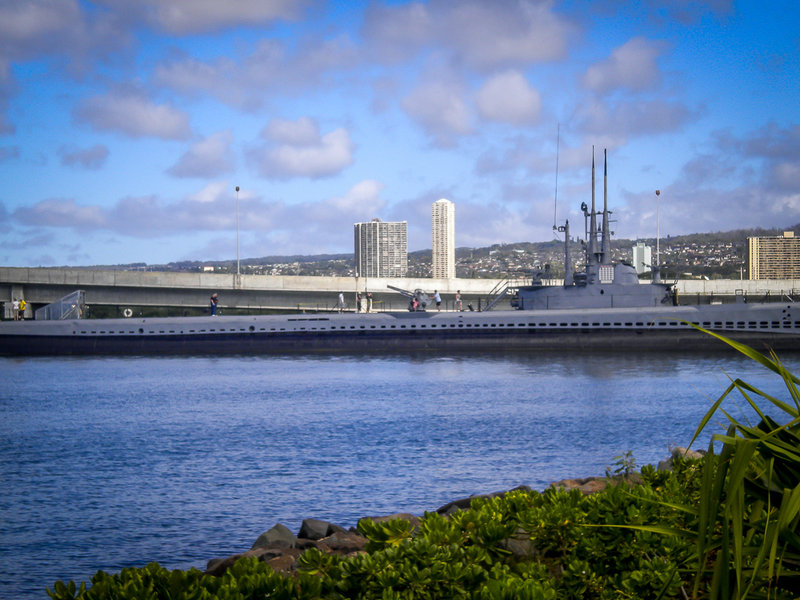 AAA/Inspector 511
Although the surf, sand and mild weather beckon with irresistible allure, Honolulu also thrives as a commercial center where Asia and America meet. The "sheltered bay" is where you can get thousands of miles away from it all without sacrificing metropolitan conveniences. There are many fun places to go, but don't pass up the chance to explore the thriving downtown area, marked by busy streets, towering skyscrapers and a bustling port that juggles ocean liners, fishing boats and freighters. Sites around Pearl Harbor reflect on the city's tragic place in wartime history.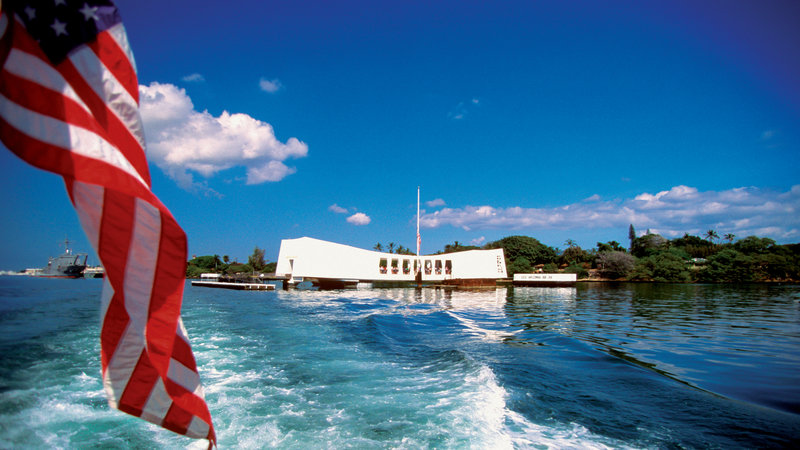 medioimages
Both the state's capital and its largest city, Honolulu lays claim to being the only American city founded by royalty, but there's nothing haughty about it. A laid-back feel floods the lush oasis, where everything moves at a slower pace and "mellow" best describes the enviable way of life.
Getting There
By CarThe major approach route to this long, narrow city on the south coast of O'ahu is the H-1 freeway, which begins near Barbers Point Naval Air Station at an interchange with the west-coast Farrington Highway (SR 93). It skirts Pearl Harbor, connecting with the H-2 freeway and the Kamehameha Highway (SR 99) from central O'ahu near Pearl City, and continues toward the capital.
From the vicinity of Aloha Stadium there is a choice between shorter, less-traveled SR 78 and H-1, which offers quick access to Joint Base Pearl Harbor-Hickam and Daniel K. Inouye International Airport.
From the airport eastbound Nimitz Highway (SR 92) parallels H-1, becoming Ala Moana Boulevard at Honolulu Harbor, then Kalākaua Avenue in the Waikīkī area.
The approach from Koko Head is via SR 72, the Kalaniana'ole Highway, which blends into the Lunalilo Freeway, as H-1 is called in the immediate vicinity of downtown Honolulu.
Only two roads actually enter Honolulu from "over the pali." Pali Highway (SR 61) and Likelike Highway (SR 63) both use tunnels to carry motorists across the Ko'olau Range from the windward (northeastern) coast. They interchange with H-1 at Bishop Street and Kalihi Street, respectively.
A third highway, H-3, which offers spectacular views of the island's windward side, connects Kailua and Kāne'ohe to Pearl City via a tunnel.
Getting AroundBecause of the irregular shape of O'ahu, compass directions seem confusing and are seldom used. In their place is an effective method of defining location based on island landmarks. Ma kai is toward the sea; ma uka is inland or toward the mountains or upland. 'Ewa is used for toward the west, and "Diamond Head" for toward the east. "Windward" refers to the windward, or northeastern, coast.
Streets follow the dictates of geography. Those running ma kai-ma uka are numbered from the ocean toward the mountains. Nu'uanu Avenue divides the "North" and "South" designations used on the main thoroughfares and some parallel streets.
Moving inland, the primary ma uka-ma kai thoroughfares in Honolulu proper are Ala Moana Boulevard (SR 92), Kapi'olani Boulevard, King Street (one-way diamondhead), Beretania Street (one-way 'ewa) and H-1. In the Waikīkī area the main stem is Kalākaua Avenue, running one-way diamondhead; Ala Wai Boulevard carries traffic back toward Honolulu. Most intersecting streets are one way in alternating directions.
The downtown speed limit, unless otherwise posted, is 25 mph; on major one-way thoroughfares it's 35 mph. Unless a sign prohibits it, turning right at a red light after coming to a complete stop is legal. Turning left from one one-way street onto another is allowed if specifically signed. Pedestrians always have the right-of-way, particularly at marked crosswalks; however, both pedestrians and drivers should remain alert.
Driving during rush hours, about 6 to 9 a.m. and 3 to 6:30 p.m., should be avoided. Crossing a solid white line is prohibited—and the law is strictly enforced. Do not honk the horn except in an emergency.
ParkingIn addition to the parking facilities provided by hotels, there are privately operated and municipal parking garages and lots. Rates vary widely with the location, but $42 a day is not uncommon. There also is some on-street parking, but this might be hard to find, particularly in the vicinity of Ala Moana Center.