Need a new wardrobe? Looking for a dynamic arts scene? Want to know more about moon rocks? Houston is the place to find it, and it has a plethora of fun things to do. This major player in the energy industry and home of the largest medical complex in the world may at first seem all business, but it's a city that also knows how to have fun. A vibrant downtown swells with coffee shops, restaurants, theaters and clubs. Inventive architecture brushes the sky. Sprawling parks host festivals and performances year-round.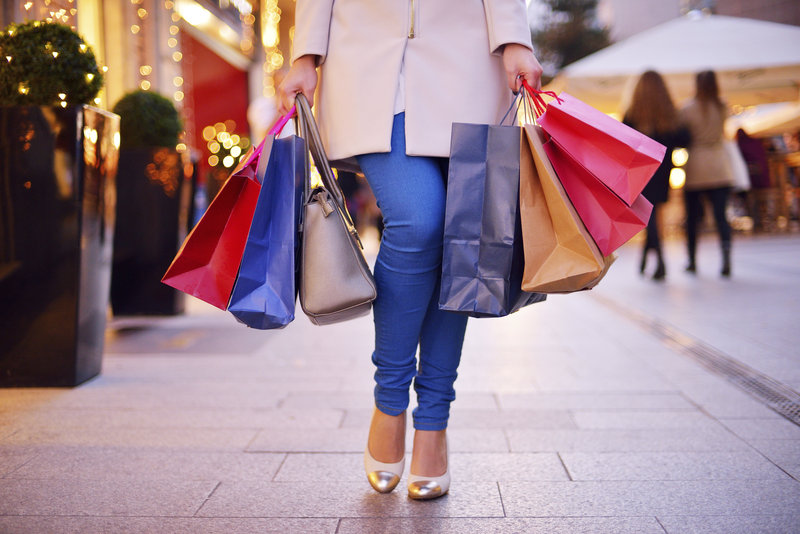 Shopping opportunities in the city are endless. For marathon shopping, choose from the myriad malls in the city, including the upscale Houston Galleria, with its hundreds of stores. Hit the Heights for boutiques and antique shows. Or visit the Katy Mills outlets and the bare-bones shopping district on Harwin Drive for discounts and deals.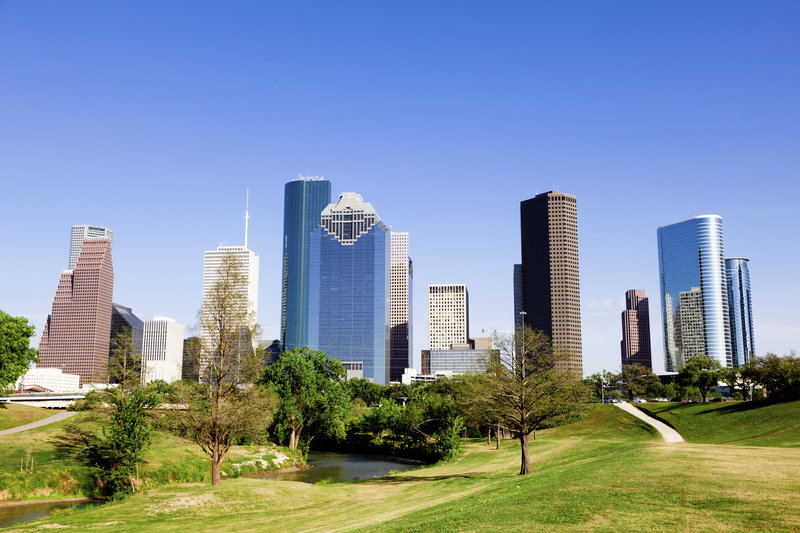 To make the most of your vacation, explore history, natural science, and decorative, contemporary and traditional art in the Houston Museum District, a collection of 19 museums within walking distance of one another. Houston also offers more than 60 galleries showcasing photography, painting and sculpture of local artists.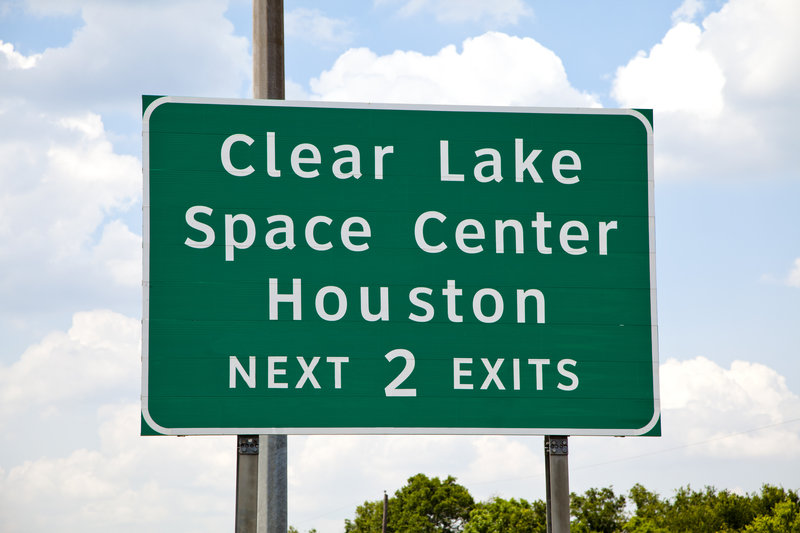 Pamela Moore/iStockphoto.com
Visit mission control, experience a shuttle blast-off and find out what life without gravity is like at Space Center Houston, the official visitor center of NASA's Johnson Space Center. All the United States' astronauts train at the center, and if you're lucky, you might see them in action during the behind-the-scenes tram tour.
In Depth
Space City. H-Town. Bayou City. Capital of the Sunbelt. Clutch City. The Big Heart. Whatever you choose to call it, one thing's for certain: Houston is, well, a little bit of everything, with entertainment, commerce and a ton of places to eat.
Space City is Houston's only official nickname. Because of the city's proximity to NASA's Johnson Space Center, the first word uttered by the first man on the moon in July 1969 was "Houston." In Tranquillity Park, which commemorates the Apollo 11 mission, you'll find mounds and depressions that resemble the lunar surface and towers that look like rockets. And don't pass up a trip to Space Center Houston, where you can learn all about space exploration.
Houston is also known for its vibrant arts and entertainment scene. The downtown Theater District boasts the nation's second-largest concentration of theater seats in one geographic area. And top-notch museums, galleries and cultural establishments flourish in the Museum District. The nickname H-Town originated in the entertainment community, where everyone's heard of the H-Town Blues Festival, the Arena Theatre and the Houston-born hip-hop band H-Town, which made its debut in 1992.
Before there was a Houston there was a Harrisburg, a maritime trading post founded in 1824 by John Harris. In 1829 Harris died, leaving his brothers to resolve the inheritance of the town.
In 1836, the inheritance still unresolved, Augustus and John Allen attempted to purchase the town but felt the price was too high. They found a suitable plot of land near the junction of Buffalo and White Oak bayous and established Houston, named for Gen. Sam Houston, who had just defeated the Mexicans at nearby San Jacinto.
A 2,500-mile network of bayous flows through Houston, providing a vital habitat for diverse plant and animal species and a playground for outdoor enthusiasts looking for adventure travel. Not only have the numerous waterways helped sustain the Bayou City's environmental well-being, but they also have contributed to the town's economic success. The conversion of the winding, marshy Buffalo Bayou into the Houston Ship Channel precipitated rapid industrial growth. With cotton reigning as king in Houston at the turn of the 20th century, textile mills the world over received and processed this commodity. The timber-, cotton- and cattle-shipping town morphed into a major seaport (despite its location 50 miles inland from the Gulf of Mexico) and one of the energy capitals of the world.
The 20th century brought the discovery of oil, unleashing the potential of the refining and petrochemical industries. With petroleum, Houston became a boomtown, ever growing, ever changing, ever maintaining its Capital of the Sunbelt status. In 1940 Houston was ranked as the country's 27th most populous city; by the late 1980s it had soared to 4th.
Because there are no zoning ordinances, Houston has experienced unrestricted development. This has resulted in the city having more than one skyline and being a proving ground for innovative architecture. The Astrodome, billed as the "eighth wonder of the world" when it opened in 1965, set a futuristic standard for stadium construction. Minute Maid Park and NRG Stadium have ushered in a new generation of sports complexes.
Speaking of sports complexes, watching the Houston Rockets shoot three-pointers at Toyota Center is a fun diversion. Houston took its Clutch City nickname from the Rockets' furry mascot, Clutch the Bear, after the team captured two consecutive NBA championships in 1994-95.
Houston certainly has a lot to brag about, but its residents are bighearted—not bigheaded. It's the town's generosity, in fact, that yielded the moniker The Big Heart. After Hurricane Katrina wreaked havoc on neighboring Louisiana, Houstonians provided some 150,000 survivors with shelter, food and medical care.
By Car
Entering Houston from the north, I-45 continues through town, exits southeast toward Space Center Houston at Clear Lake City and continues to Galveston. Hardy Toll Road parallels I-45 from north of Spring to I-610, which circles the city. I-10 enters the city from Louisiana, points east via Beaumont and picks up again as I-10 going to San Antonio.
From the northwest, US 290 connects Houston with Austin. From the northeast, US 59 runs from Texarkana through Houston to Victoria and the Mexican border.
Street System
Before tackling the freeway system, it is wise to study a city map, as getting to your destination can be tricky. Freeways encircle and crisscross the city; names often change with the direction. The major city access routes spiral out from central downtown, not adhering to a north-south or east-west format.
The speed limit downtown is 35 mph or as posted. Rush hours generally occur Monday through Friday from 7 to 9 a.m. and from 4 to 6 p.m. Right turns on red are permitted unless otherwise posted.
Parking
Metered parking is available and operational Monday through Saturday 7 a.m. to 6 p.m., with an average rate of $1.50 per hour. A Downtown Hopper Pass allowing visitors to park at spaces throughout the central business district is available for $7 and can be purchased at any pay station.
There are many commercial lots and garages downtown. The usual fee is $2 for the first 20 minutes, $5 per hour and $15 per day. Theater district parking garages charge $6 on weekends, beginning at 5 p.m. on Friday. Some places of business compensate for parking fees by stamping your parking ticket.
Sales Tax
Municipalities may impose additional rates of up to 2 percent on the statewide 6.25 percent sales tax. Sales tax in the city of Houston is 8.25 percent; rates vary in the suburbs. The hotel occupancy tax in Houston is 17 percent.
Police (non-emergency)
(713) 884-3131
Fire (non-emergency)
(713) 837-0311
Time and Temperature
(713) 529-4444
Hospitals
Cypress Fairbanks Medical Center, (281) 890-4285; Memorial Hermann–Texas Medical Center, (713) 704-4000; Houston Northwest Medical Center, (281) 440-1000; Houston Methodist Hospital, (713) 790-3311; Baylor St. Luke's Medical Center, (832) 355-1000; West Houston Medical Center, (281) 558-3444.
Air Travel
Houston has two airports for visitors with airline flights. Bush Intercontinental Airport (IAH), 23 miles north of downtown on US 59, is served by major domestic and international airlines. William P. Hobby Airport (HOU) to the south handles domestic flights and, flights to Mexico and the Caribbean via Southwest Airlines.
Rental Cars
Hertz, 2120 Louisiana St., offers discounts to AAA members; phone (713) 652-0436 or (800) 654-3080.
Rail Service
The Amtrak rail station is at 902 Washington Ave.; for train schedule and ticket information phone (713) 224-1577 or (800) 872-7245. METRORail light rail service connects downtown, the Museum District, Texas Medical Center and NRG Stadium and costs $1.25 for one-way service and $2.50 for round-trip service; ages 0-5 ride free.
Buses
The Greyhound Lines Inc. bus station is at 2121 S. Main St.; phone (713) 759-6565 or (800) 231-2222.
Taxis
You can hire a taxi at cab stands near the major hotels in the downtown area or phone for one. One of the larger companies is Yellow Cab, (713) 236-1111. The standard fare is $4.75 for the first mile and $2.20 for each mile thereafter. A surcharge of up to $2.80 is added for trips between 8 p.m. and 6 a.m.
Public Transportation
Air-conditioned buses crisscross the city and suburbs. Limited and local fares are $1.25. Passengers must have exact change. Park-and-ride bus fares range from $2 to $4.50 and vary according to location. For details phone METRO Transit Authorities, (713) 635-4000.
Boats
Houston is a leading world seaport, and the Port of Houston accommodates passenger ships.
Spend a few hours of your trip exploring history, science and art in the Houston Museum District, a cluster of museums within walking distance of one another.
The Menil Collection
(1533 Sul Ross St.), with its changing exhibits, single-artist installations and outdoor sculptures, is a must-see for art lovers. If you have kids in tow, let them burn off excess energy in the 14 fun-filled galleries at
The Children's Museum of Houston
(1500 Binz St.).
Also in the Museum District is 445-acre
Hermann Park
(6001 Fannin St.), where a number of Houston highlights are wrapped up in one pretty package. Meet 6,000 animals at
Houston Zoo
(6200 Hermann Park Dr.), view fascinating exhibits at
Houston Museum of Natural Science
(5555 Hermann Park Dr.), unwind in the Japanese Garden, rent a pedal boat on McGovern Lake, ride the miniature train or enjoy free entertainment at Miller Outdoor Theatre.
flickr/Matthew Colvin de Valle
If you're looking for things for couples to do, consider catching a show at The Hobby Center for the Performing Arts (800 Bagby St.), the crown jewel of Houston's 17-block Theater District. The glass-walled contemporary building affords terrific views of the city skyline and neighboring parks and houses two theaters and an impressive Grand Lobby.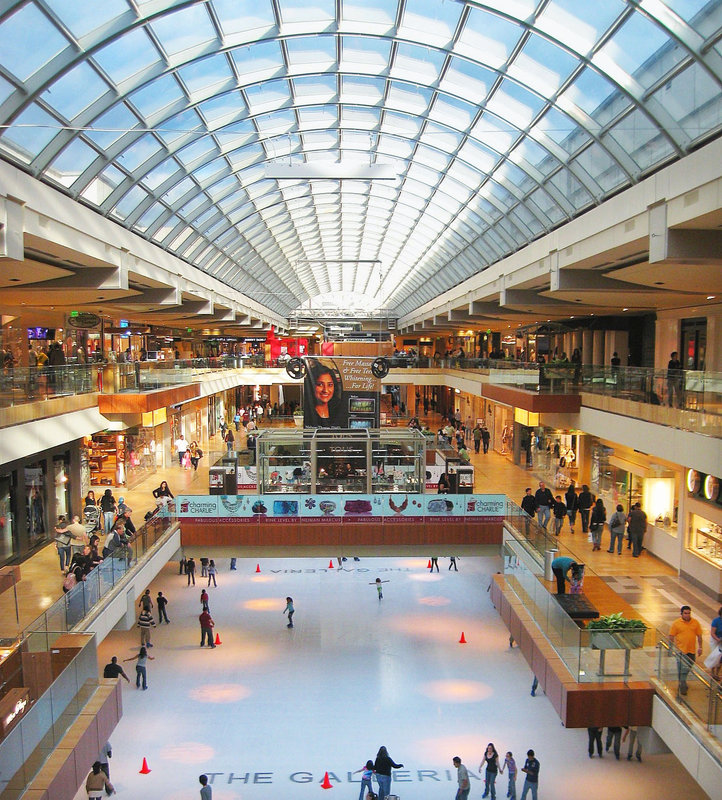 Wikimedia Commons / CC BY SA/Postoak
Practice self-discipline (or don't!) at the upscale Houston Galleria mall (5085 Westheimer Rd.), which features 375-plus stores in addition to eateries and an ice-skating rink. Enjoy wandering around this architectural stunner that's been touted as Houston's top shopping destination.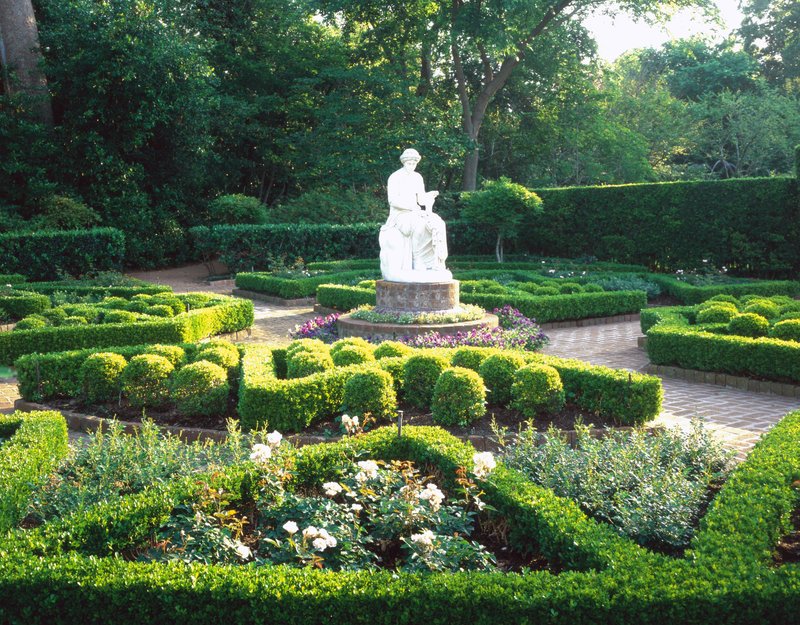 Take a leisurely drive through River Oaks, an über-exclusive neighborhood within the I-610 Loop between downtown and uptown whose stately mansions all come with impeccably groomed lawns and hefty price tags. The community was developed in the 1920s by brothers William and Michael Hogg; they lived with their sister, renowned philanthropist Ima Hogg, in the gorgeous Southern plantation home that's now
Bayou Bend Collection and Gardens
(6003 Memorial Dr.), a wing of
The Museum of Fine Arts, Houston
(1001 Bissonnet St.). Stop in and see the superb collection of American decorative arts dating from the Colonial era to the mid-19th century. Enjoy a nearby local restaurant while you're here.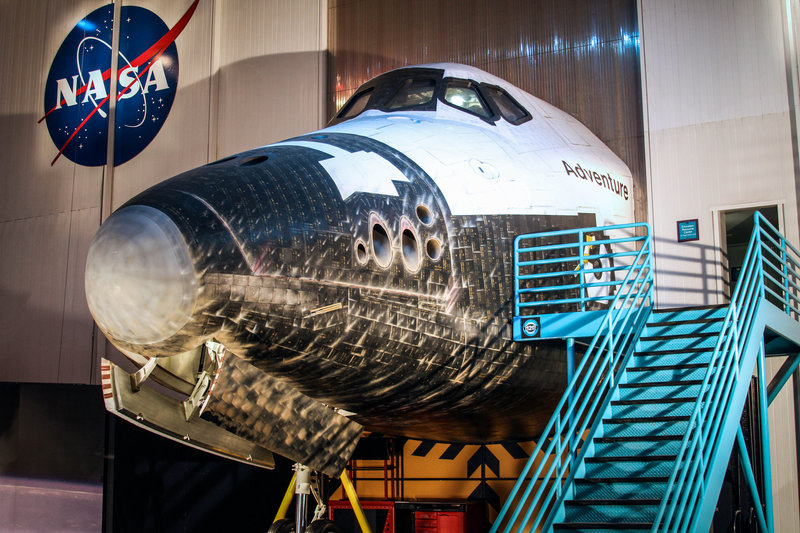 Courtesy of Space Center Houston
Don a space helmet, hop aboard a simulator and get ready to defy gravity at
Space Center Houston
(1601 NASA Pkwy.). Authentic spacecraft, spacesuits and historic memorabilia plus behind-the-scenes tours provide a mesmerizing lesson in space exploration that is sure to be a highlight of your vacation.
Have a picnic in
Tranquillity Park
(downtown, bounded by Smith, Walker, Bagby and Rusk sts.), then work off some calories on a "moon walk" across the park's grounds, which feature depressions and mounds that resemble the lunar surface. Snap a photo or two of the signature 32-level fountain and the five rocket-like towers that rise from it.
Take yourself out to the ballgame at a treasured destination,
Minute Maid Park
(501 Crawford St.) and root, root, root for the home team, the MLB's Houston Astros. Even if you can't catch a game, a guided tour of this state-of-the-art, retractable-roofed stadium is a must.
Basketball fans can score tickets to watch the NBA's Houston Rockets throw down reverse dunks at Toyota Center (1510 Polk St.), a 750,000-square-foot, LEED-certified arena spanning six blocks in the heart of downtown.
Let a seasoned guide sprinkle a savory blend of education and entertainment on your Houston experience during a walking, bus or van tour of the downtown area.
Houston Historical Tours
usually depart from City Hall (901 Bagby St.) and offer a variety of themed excursions highlighting the city's stadiums, parks, historic buildings, observation decks, underground tunnels and art displays.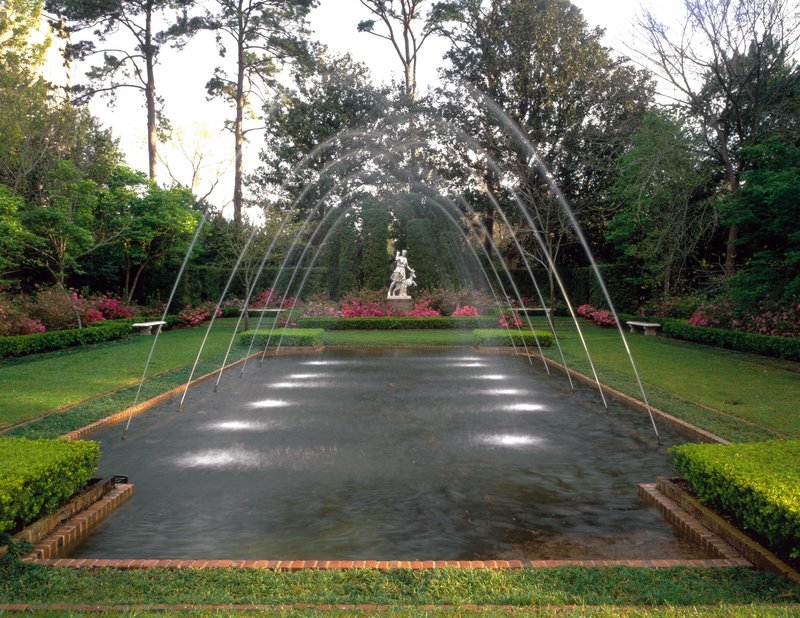 The Children's Museum of Houston
, 1500 Binz St., (713) 522-1138, offers 90,000 square feet filled with fun, interactive exhibits for children ages12 and under. Older kids can use math skills in Cyberchase, test their agility in the Challenge Course and showcase their creativity in the Maker Annex, while the Tot Spot has activities to engage infants and toddlers.
Children ages 12 and under are admitted free every day at
The Museum of Fine Arts, Houston
, 1001 Bissonnet, (713) 639-7300. The museum houses more than 65,000 works of art from around the world, along with fascinating temporary exhibitions. Drop into the Kinder Foundation Education Center first, where staff can suggest ways for your family to make the most of your visit.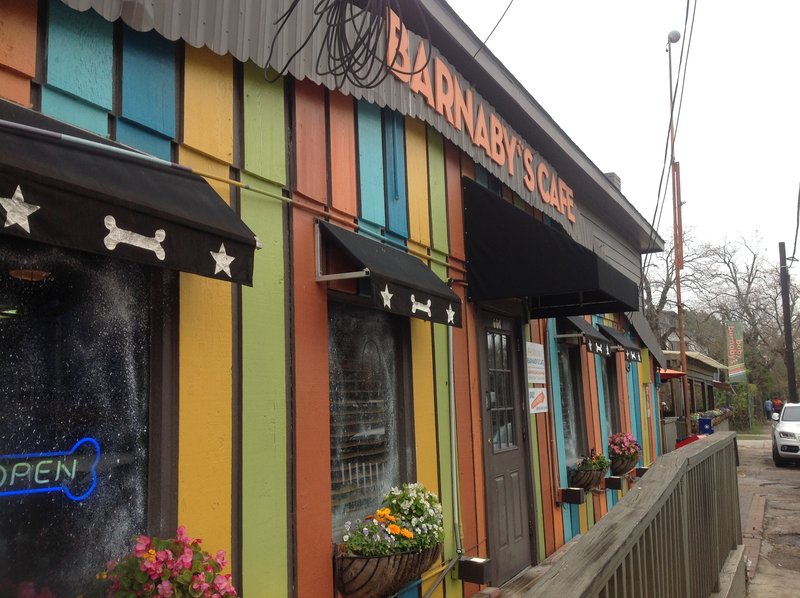 Barnaby's Café
, 1801 Binz St., (713) 874-1454, is a kid-friendly restaurant in the museum district that serves breakfast, lunch and dinner with an extensive menu offering something for everyone in the family, from healthy eaters to the mac and cheese brigade.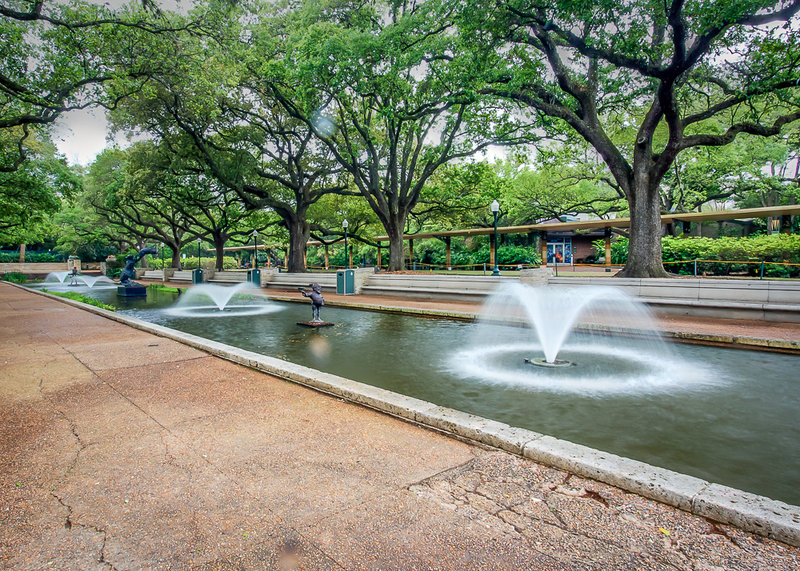 When it comes to fun things to do with kids, you can't beat a great zoo. Little ones will love seeing elephants, giraffes, lions and more than 6,000 other animals at the
Houston Zoo
, 6200 Hermann Park Dr., (713) 533-6500. The McGovern Children's Zoo features a petting zoo, playground and live shows.
Teens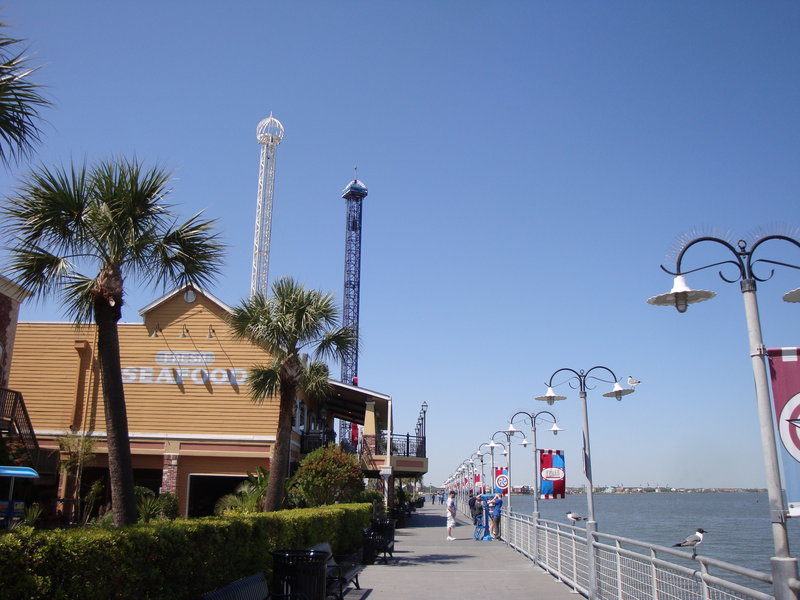 The Boardwalk Bullet, a 96-foot-tall wooden rollercoaster, twists and turns as fast as 51 miles per hour just a few feet from Galveston Bay at Kemah Boardwalk , 215 Kipp Ave., Kemah, (877) 285-3624. This fun spot on the waterfront features carnival rides, shops and dining. In the summer, enjoy "Rock the Dock" concerts on Thursday nights and fireworks every Friday.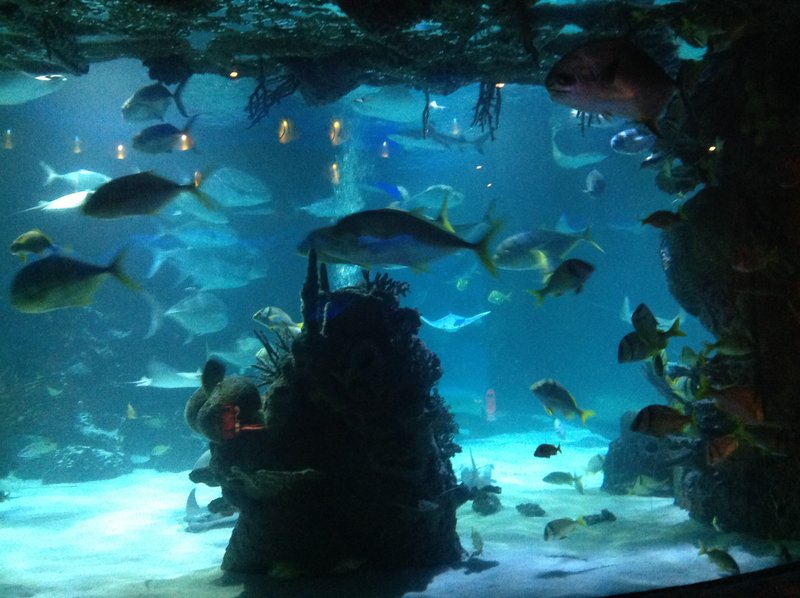 Sharks, stingrays and other fish swim past your table in a 50,000-gallon tank in Aquarium Restaurant, 11 Kemah Boardwalk, Kemah, (281) 334-9010. This underwater-themed casual spot is a fun place for lunch or dinner where you can feast on seafood, steak, chicken, pasta or burgers, then visit the stingray touch tank and view piranhas, scorpions, snakes and tarantulas in the rainforest exhibit.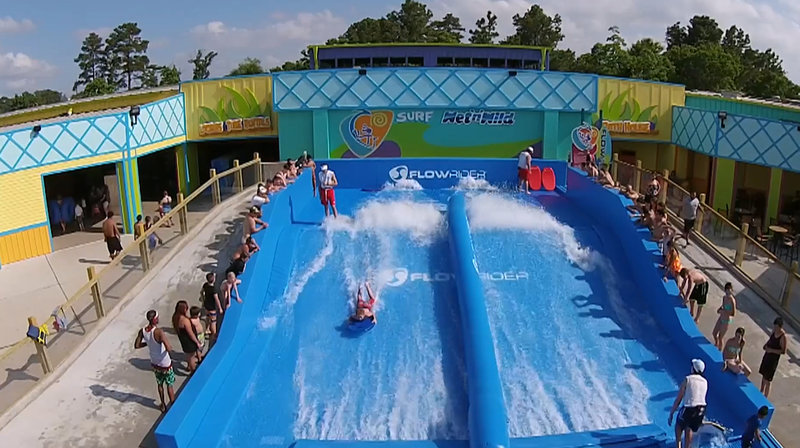 Courtesy of Wet 'n' Wild Splashtown
Wet 'n' Wild Splashtown, 21300 I-45 N., Spring, (281) 353-7946, is a great place to cool off from May through September. Speed through the 60-foot-tall Alien Chaser, drop down the 7-story Brain Drain or catch the always-perfect wave on the Flowrider. When it's time to chill, grab an inner tube and float down the Paradise River. At dusk, head to the wave pool for a "Dive In Movie."
Space Center Houston
, 1601 E. NASA Pkwy., (281) 244-2100, is a must-see if you're planning a trip to Houston. See spacecraft including Gemini V and Apollo 17, and walk inside the Skylab Trainer Module where the first astronauts prepared for space travel. Go behind the scenes at Johnson Space Center on a tram tour, or experience an action-packed space adventure on a simulator ride. Little ones will enjoy interactive exhibits in the Kids Space Place.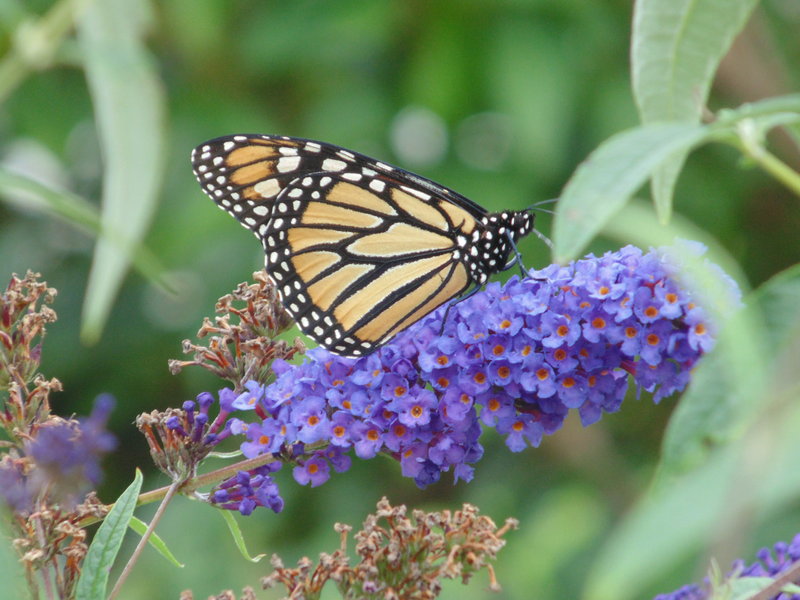 You'll find four floors of fascinating exhibits, along with a butterfly habitat, planetarium and giant screen theater, at the
Houston Museum of Natural Science
, 5555 Hermann Park Dr., (713) 639-4629. Dinosaur fans will love the paleontology hall, one of the country's largest with 60 skeleton mounts including three T. Rex.
Not far from the museum district is
Picnic
, 1928 Bissonet (713) 524-0201, a AAA One Diamond restaurant, bakery and coffee shop where you can pick up boxed lunch to take to a nearby park, or you can dine in. A variety of sandwiches, house-made breads, soups, salads, cookies and pastries are available.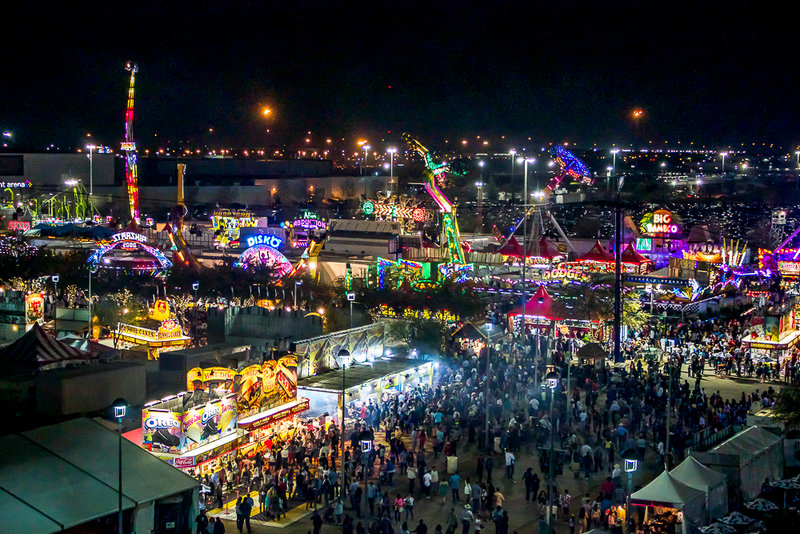 If your trip is in late February to mid-March, don't miss the
Houston Livestock Show and Rodeo
, 1 NRG Pkwy., (832) 667-1000. It has what is said to be the world's largest livestock exhibition and a prestigious horse show, along with competitions, concerts, a carnival and children's activities.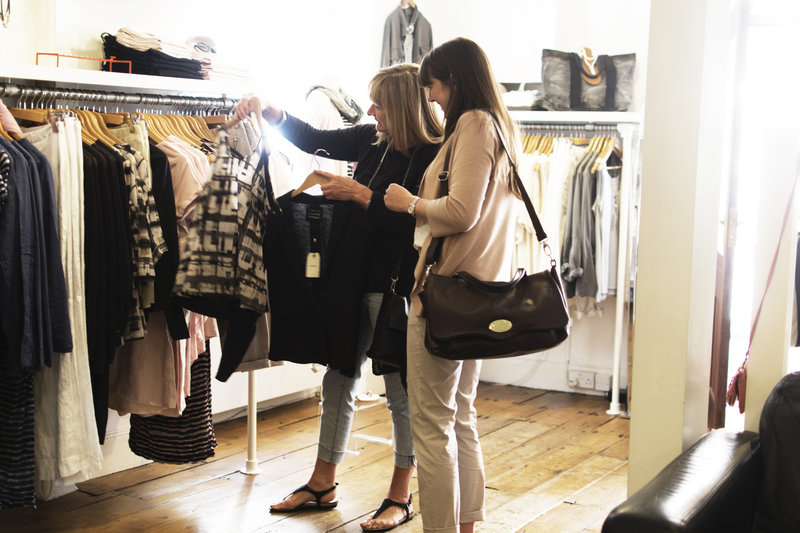 Mypurgatoryyears/iStockphoto.com
Shopping in Houston
Whether you seek a 12-carat emerald or a $12 scarf, you are sure to find what you need in one of Houston's large department stores. They offer a shopper's paradise and top the list of fun places to go for anyone who likes a deal. Neiman Marcus , in the Houston Galleria at 5085 Westheimer Rd. on the city's west side, is equipped to handle the wants of millionaires and eccentrics as well as those of browsers. The Galleria's 375 other stores include Macy's, Nordstrom and Saks Fifth Avenue, along with places to eat and an ice-skating rink.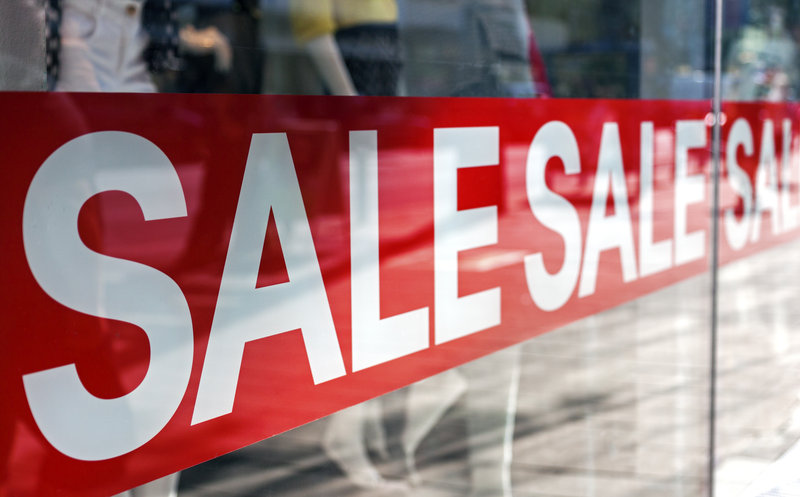 Other malls offering local restaurants, small shops, department stores and entertainment areas that you may want to visit on your trip include Baybrook Mall , 500 Baybrook Mall Dr. in Friendswood; Highland Village , 4055 Westheimer Rd.; Memorial City Mall , 303 Memorial City Way; Town & Country Village , 12850 Memorial Dr.; Uptown Park , 1101 Uptown Park Blvd.; and Willowbrook Mall , 2000 Willowbrook Mall at SR 249 and FM 1960.
There also are an eclectic mix of independent shops and well-known retailers at Rice Village , 2400 University Blvd., near Rice University, if you travel that way. Old Town Spring , north on I-45 at exit 70A at 403 Main St., has antique and specialty shops, galleries and restaurants in 180 restored Victorian cottages along tree-lined streets. It's a great vacation stop to find one-of-a-kind items.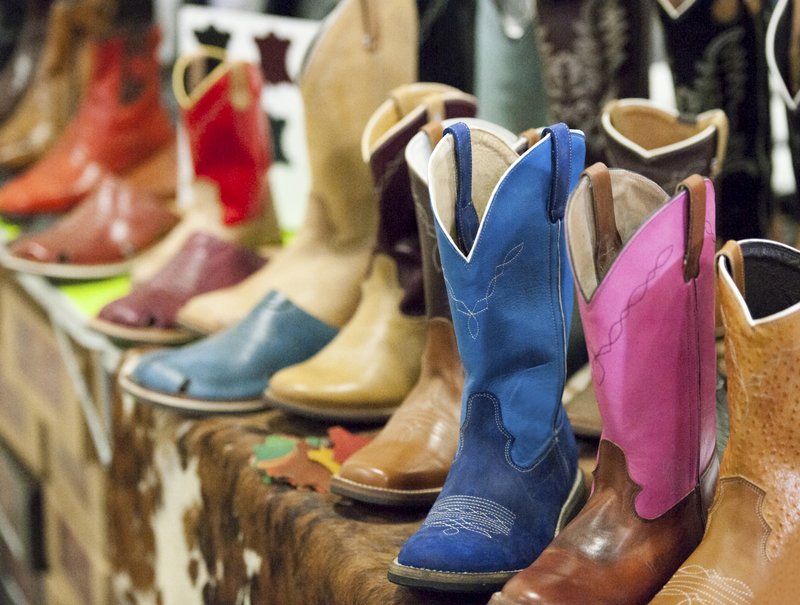 Paolo_Toffanin/iStockphoto.com
Urban cowboys and cowgirls will find boots, hats and other Western garb at Cavender's , which you'll find at 10102 Gulf Frwy. Service Rd. (off I-45), 13580 East Frwy. (off I-10), 2505 S. Loop W. (off I-610) and 14031 Northwest Frwy. (off US 290).
Antique lovers are invited to forage for vintage treasures in Lower Westheimer (also called the Westheimer Curve), between Montrose Boulevard and Dunlavy Street.
Most stores are open Mon.-Sat. 9-9. Most shopping centers are open Mon.-Sat. 10-9 and Sun. noon-6.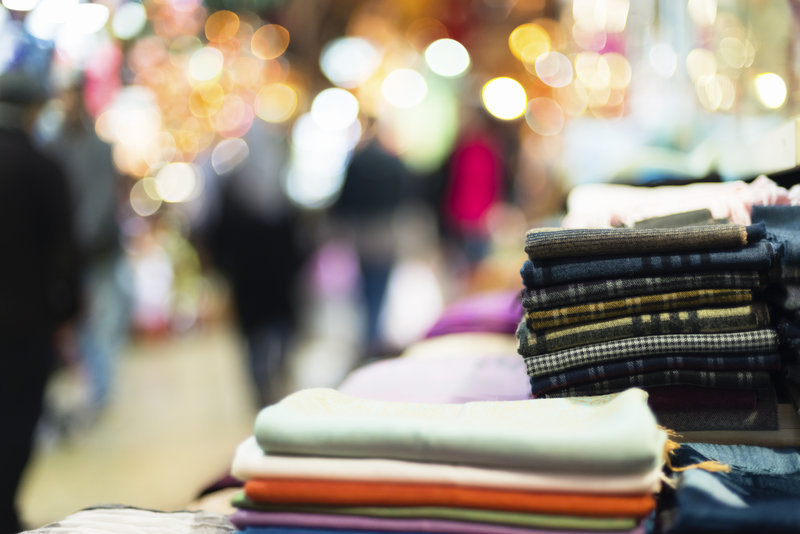 Ababsolutum/iStockphoto.com
Kemah Boardwalk , 20 miles south of Houston off I-45 at exit 25 at 215 Kipp Ave., is a waterfront complex of shops, restaurants and amusements, including a Ferris wheel and roller coaster. It is truly a shopping destination that can't be missed. Katy Mills , 25 miles west of Houston at 5000 Katy Mills Cir., offers 1.3 million square feet of designer outlet shopping; a Bass Pro Shops Outdoor World, with a 20,000-gallon aquarium, wildlife exhibits and sporting demonstrations; and more than 20 restaurants. Deal-seekers flock to Tanger Outlets, 5885 Gulf Frwy., for savings on items like clothing, jewelry, shoes and accessories; stores include Calvin Klein, Michael Kors and Reebok.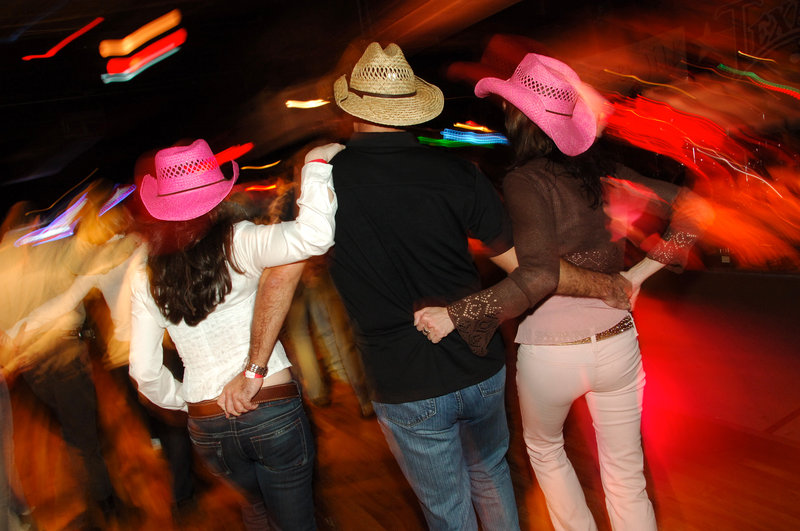 iStockphoto.com/DIGITALproshots
Houston Nightlife
When it comes to nightlife, Houston has something for everyone. Whether you're eager to head out to a boot-scootin' honky tonk, hit a high-energy dance club or kick back with some smooth jazz or an improv show, you'll find plenty of fun places to go during your Houston vacation.
If you're looking for romantic things for couples to do, you'll find the perfect atmosphere at La Carafe (813 Congress Ave.). This cozy, candlelit wine bar is in Houston's oldest commercial building still in use, dating back to the Civil War era. With a robust wine list and a jukebox featuring jazz and oldies, this is the ideal place for a date-night drink. Phone (713) 229-9399.
The warm glow of dozens of reproduction Tiffany lamps at Nouveau Antique Art Venue (2913 S. Main St.) creates a unique and relaxing setting for drinks and conversation. The spacious venue, with antique Art Nouveau furnishings, is often booked for weddings on weekends but offers drink specials and fun things to do during the week, making it a great spot for a group outing. Phone (713) 526-2220.
13 celsius (3000 Caroline St.) is a European wine bar in a 1920s Mediterranean-style building that housed a dry cleaning business until 2004. Restored to include a 40-foot antique marble bar, it's now an elegant nightspot offering wines from around the world, along with a wide selection of craft beers and small plates featuring cheese and charcuterie, panini and handmade truffles. Phone (713) 529-8466.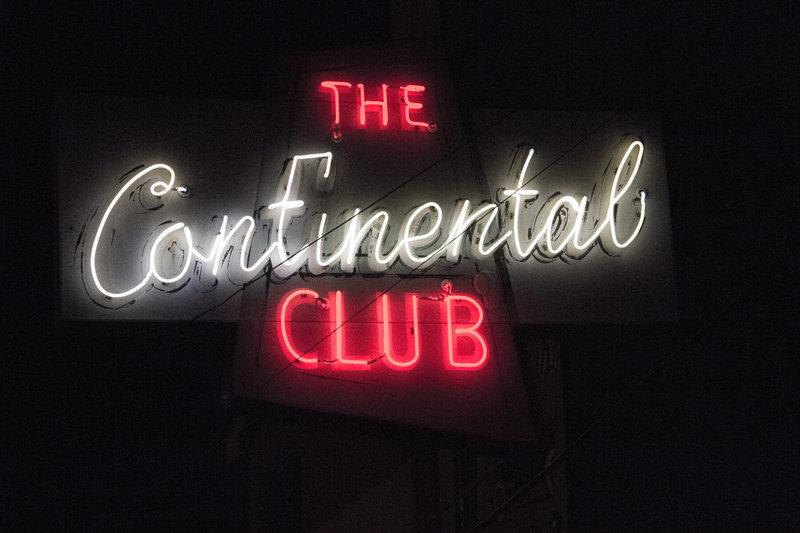 If you've been to Austin, the name of The Continental Club (3700 S. Main St.) may ring a bell. It's an extension of Austin's legendary live music venue, and for nearly two decades has welcomed some of the world's biggest music names to its stage, as well as a steady line-up of great local bands. Phone (713) 529-9899.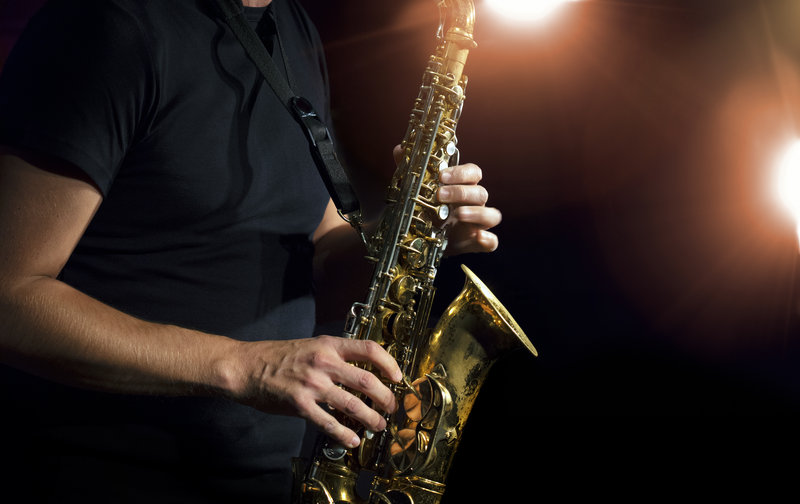 stocksnapper/iStockphoto.com
If you love jazz, Cezanne (4100 Montrose Blvd.) is a must during your trip. Widely known as a premier jazz venue, it features two sets each Friday and Saturday night; phone (713) 522-9621. Dinner is available from
The Black Labrador
, a AAA Two Diamond restaurant downstairs. Seating is first come, first-served and advance reservations aren't available, so it's best to arrive a half-hour before the 9 p.m. show time.
For all the charms of sitting in a cozy spot chatting and listening to jazz, sometimes you just want to cut loose! Pete's Dueling Piano Bar (1201 Fannin St., No. 310) is one of the most fun places to go, where you can sip delicious cocktails and sing along to rockin' piano tunes—even the servers and bar staff sing and dance here. Phone (713) 337-7383.
What's a trip to Texas without some country and western music? Just minutes from downtown, Stampede (11925 Eastex Frwy. A) has it all. Listen to live country music, join the boot-clad crowd two-stepping around the vast dance floor and, if you dare, try your luck on the mechanical bull. Phone (281) 219-2006.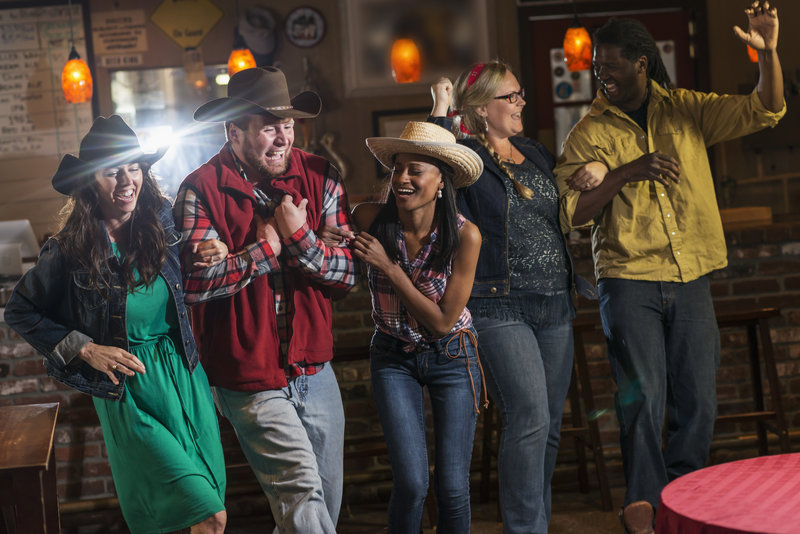 Firehouse Saloon (5930 Southwest Frwy.) is a rollicking honky-tonk-style venue not far from downtown where you can hear Houston's hottest country acts perform. With wooden floors, cowboy boots hanging from the ceiling and picnic tables for seating, it's one of the best places to go with friends for a fun night filled with country and western music. Phone (281) 513-1995.
Looking for some family-friendly laughs during your trip? Head to CSz (2222, 2201 Preston St.) to see Houston's longest running comedy show, ComedySportz. On Friday and Saturday nights, two teams of improv pros compete in hysterical improv games featuring scenes, songs and games based on audience suggestions. Phone (713) 868-1444.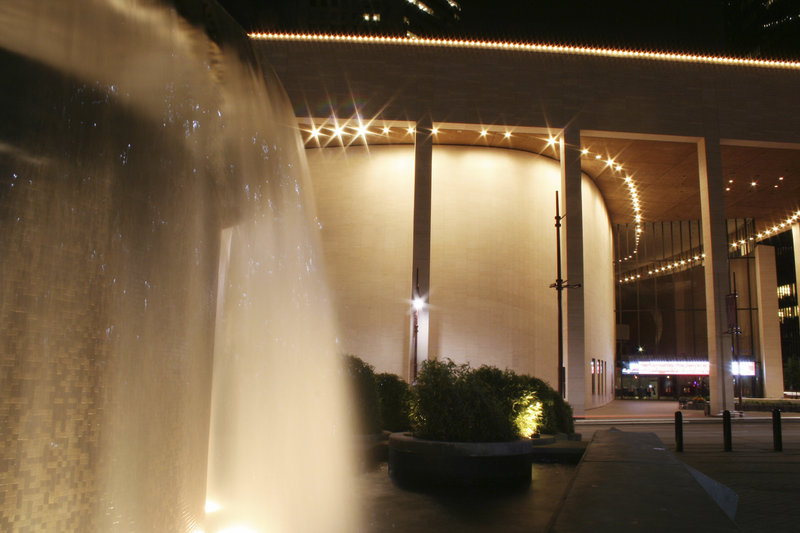 StoryTeller/iStockphoto.com
Houston Performing Arts
Houston has been musically inclined from its earliest days, and many of the fun things to do in the city involve music. A wide variety of musical entertainment, ranging from classical to modern, is currently available in the city.
The stage of Jones Hall, 615 Louisiana St., is used throughout the year for productions by the Houston Symphony Orchestra, so no matter when you schedule your trip, you are likely to catch a show; phone (713) 224-7575, and the Society for the Performing Arts; phone (713) 227-4772. Wortham Theater Center, 501 Texas Ave., is the home of the Houston Grand Opera, phone (713) 228-6737, and the Houston Ballet; phone (713) 227-2787.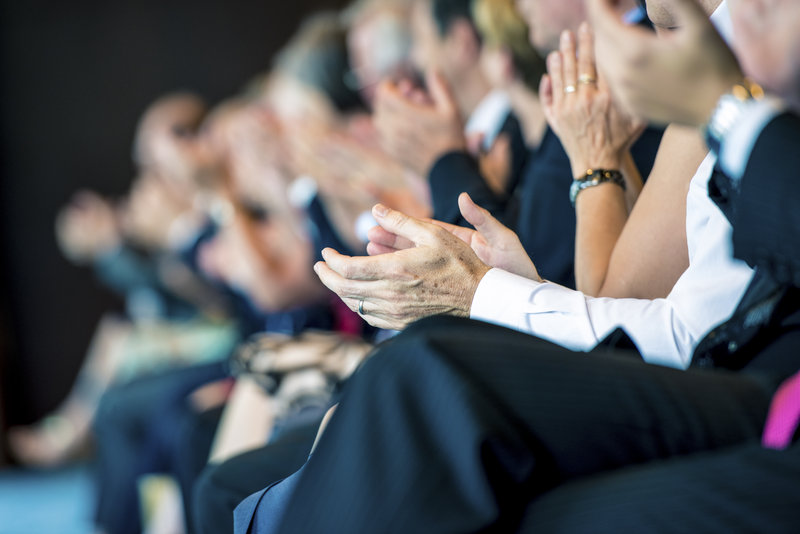 The dramatic arts have flourished in the city. The centerpiece of the downtown theater district is The Hobby Center for the Performing Arts, 800 Bagby St.; phone (713) 315-2525. The center is the home of Theatre Under the Stars, phone (713) 558-8887; and Broadway Across America Houston, phone (800) 952-6560. Professional repertory can be found downtown at Alley Theatre, 615 Texas Ave.; phone (713) 220-5700. Stages Repertory Theatre, 3201 Allen Pkwy., is a performing arts company for original works and children's theater; phone (713) 527-0123. The Revention Music Center at 520 Texas Ave. in Bayou Place attracts big-name performers and touring productions, so consider adding this to your vacation itinerary; phone (713) 230-1600. In addition to various performances, two art galleries can be found at DiverseWorks Artspace, 3400 Main St., a top destination if art is your thing; phone (713) 223-8346.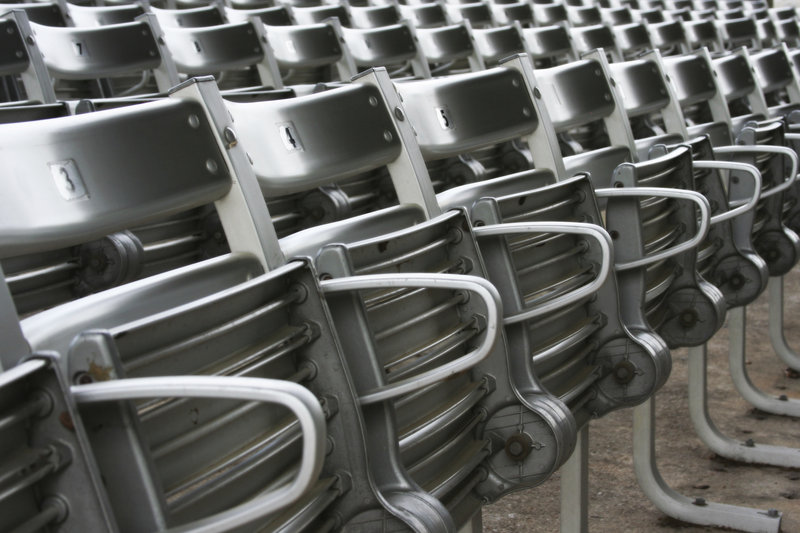 StoryTeller/iStockphoto.com
March through October the Miller Outdoor Theatre in Hermann Park presents free musicals and dramas as well as ballets and the Houston Symphony. Rock concerts are held at Toyota Center. If you are looking at summer vacation packages, be sure to check out the shows and add them to your things to do list.
Houston Sports and Recreation
Sports thrive in Houston. Major League Baseball's Houston Astros, (713) 259-8000, play at Minute Maid Park. Houston's NFL football team, the Houston Texans, (832) 667-2002, hits the turf at NRG Stadium. Major League Soccer's Houston Dynamo, (713) 276-7500, and Texas Southern University's Tigers football team, (713) 547-3000 or (713) 313-4355, call BBVA Compass Stadium home. The University of Houston's Cougars, (713) 743-2255 or (877) 268-4275, play football at the TDECU Stadium. The NBA's Houston Rockets, (713) 627-3865, play basketball in Toyota Center. The 19,000-seat arena also hosts professional boxing and wrestling events; phone (713) 758-7200.
The various Rice University Owls teams, (713) 522-6957, draw large crowds to their 70,000-seat facility.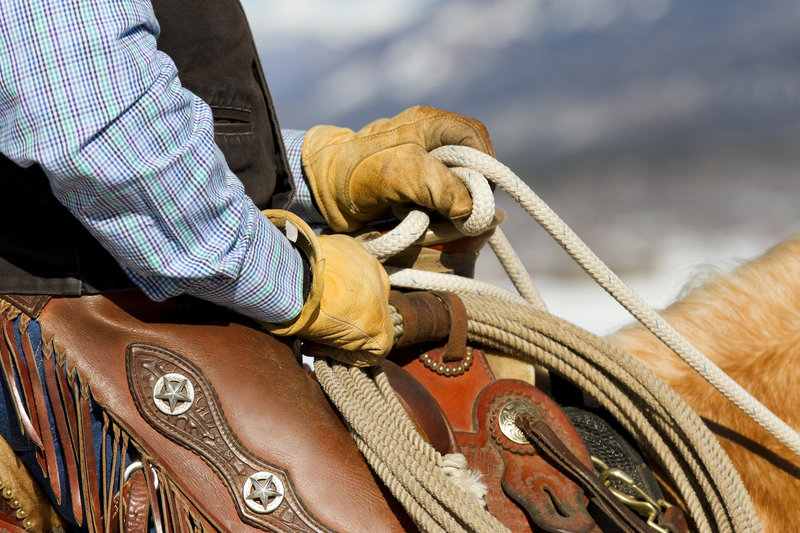 Rodeos always are sellouts, particularly those presented by The Houston Livestock Show and Rodeo; phone (832) 667-1000.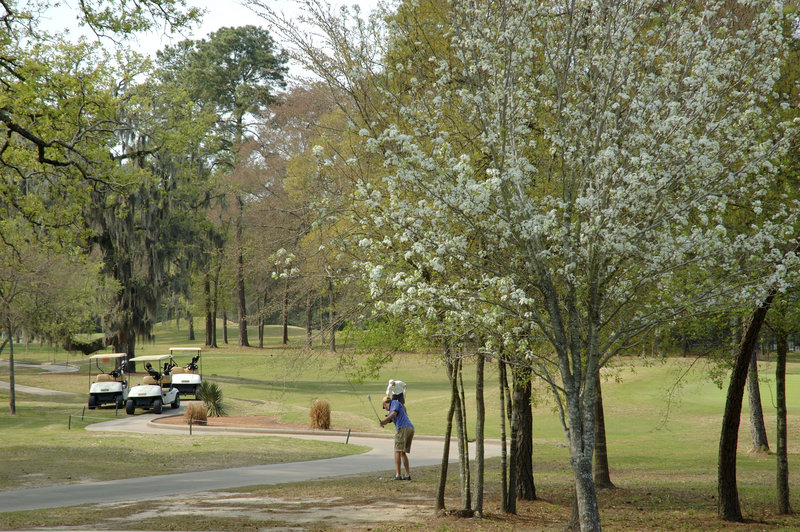 Houston has many public tennis courts. Golf is available at many public courses in the city: Bear Creek, (281) 859-8188, at 16001 Clay Rd.; Memorial Park, (713) 862-4033, at 1001 Memorial Loop Dr. E.; and Woodlands Resort and Conference Center, (281) 882-3000, at 2311 N. Millbend Dr.
Polo is played near Memorial Park at the Houston Polo Club, 8552 Memorial Drive at I-610; phone (713) 681-8571.
Challenger Seven Memorial Park, 2301 W. NASA Pkwy. in Webster, (713) 440-1587, and Mercer Arboretum and Botanic Gardens, 22306 Aldine Westfield Rd. in Humble, (713) 274-4160, contain hiking trails as well as picnic areas. Memorial Park, 6501 Memorial Dr., features 6 miles of running trails as well as paths for bicycling and skating; phone (713) 863-8403. Track cycling can be found at the Alkek Velodrome in Cullen Park, 19008 Saums Rd.; phone (281) 578-0858.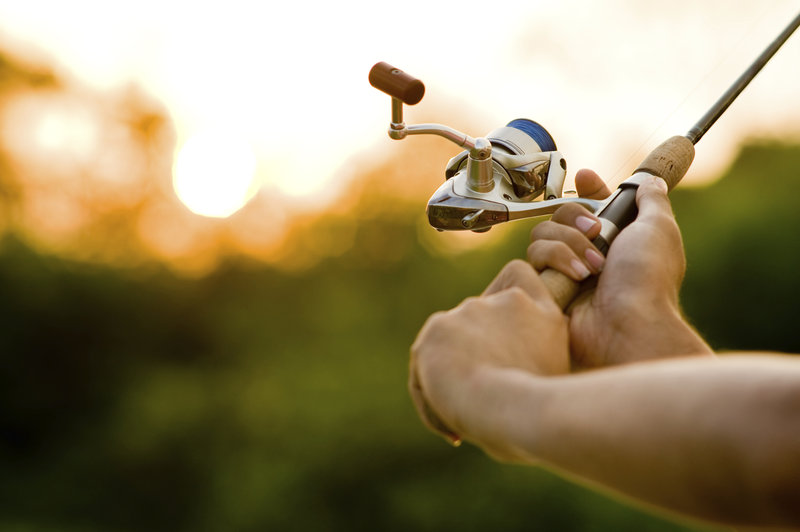 Tom Bass Regional Park Section II is at 3602 Fellows Rd. and contains jogging and nature trails as well as a 20-acre spring-fed fishing lake. Visitors can enjoy canoeing and a view of Houston's skyline from Buffalo Bayou. Boating is popular at Clear Lake Park, 5001 NASA Pkwy.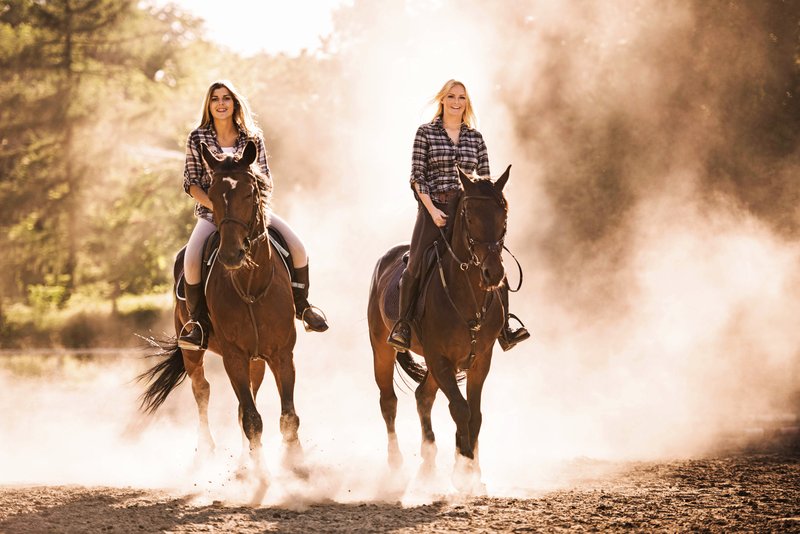 Cypress Trails Equestrian Center at 21415 Cypresswood Dr. in the town of Humble offers horseback riding trips along the trails threading through the undeveloped land around George Bush Intercontinental Airport. The equestrian center offers rides at other locations as well; phone (281) 446-7232.
Horse racing, both Thoroughbred and quarter horse, takes place at the Sam Houston Race Park, 7575 N. Sam Houston Pkwy. W. Simulcast racing is available daily. Phone (281) 807-8700.
Note: Policies concerning admittance of children to pari-mutuel betting facilities vary. Phone for information.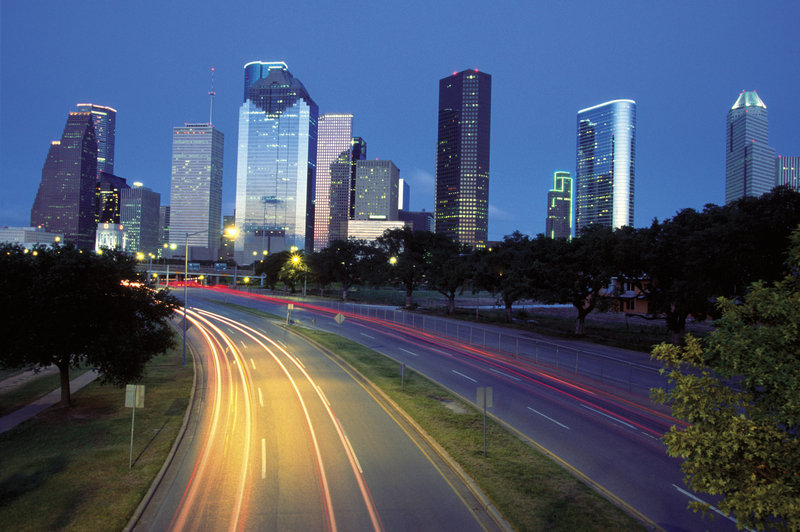 Bus and Van Tours
The easiest way to familiarize yourself with the city when on a trip to Houston is to take a bus or van tour of the city. This allows you to take in the top things to do and see, and to explore the area to find local restaurants and other fun places to go.
Driving Tours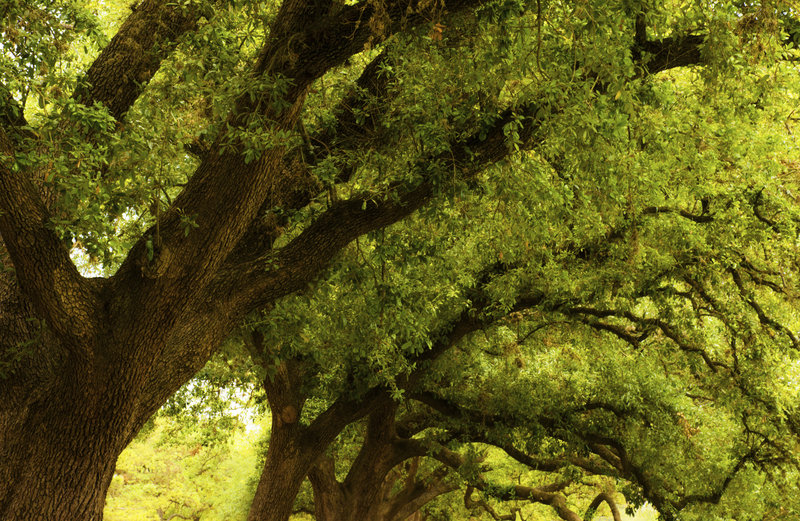 Scenic drives wind through Memorial Park and residential River Oaks, with its large live oak trees and beautiful houses.
Walking Tours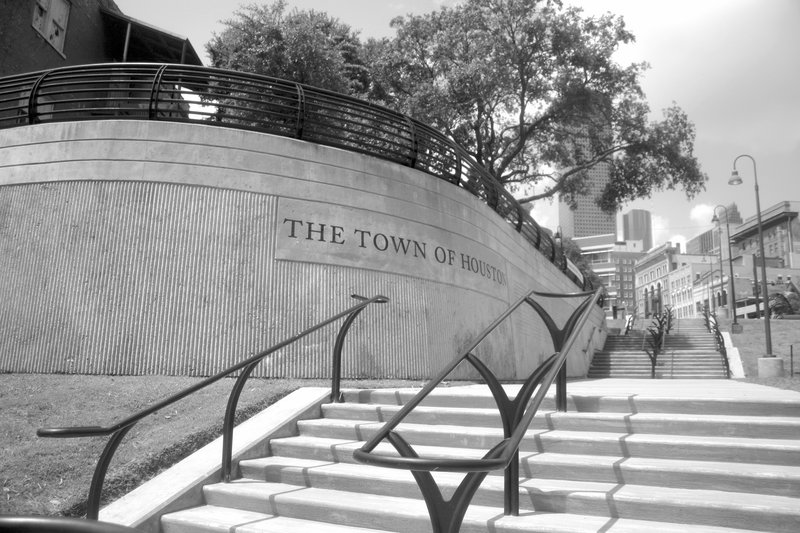 Subsociety/iStockphoto.com
An area suited to walking tours is the original business district. Travel to Allen's Landing Park, at the corner of Main and Commerce, which marks the site where Houston's founders, two brothers by the name of Allen, came ashore in 1836. Nearby Old Market Square is all that remains of Houston's original business section, bounded by Congress, Preston, Milam and Travis streets.
The 1847 Kennedy Trading Post, on the square at 813 Congress St., is Houston's oldest commercial building on its original site. The old Cotton Exchange Building is a four-story, Victorian-Italianate structure on the southwest corner of Travis and Franklin streets. Built in 1884, it served as a cotton exchange until 1923. The Old Sixth Ward is a residential-commercial area of Victorian gingerbread frame houses just northwest of downtown.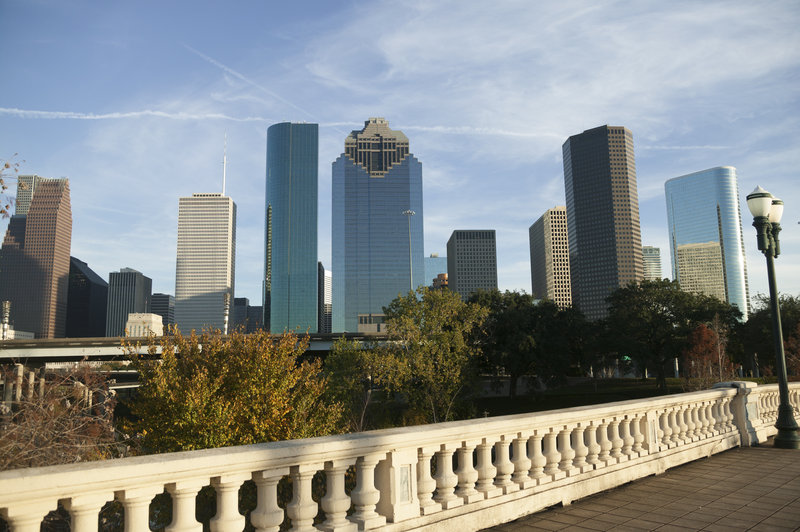 1-day Itinerary
AAA editors suggest these activities for a great short vacation experience.
Morning
Start your morning off with a picnic breakfast and a leisurely walk in
Tranquillity Park
, downtown next to City Hall (bounded by Smith, Walker, Bagby and Rusk sts.). Named for the Apollo 11 astronauts' lunar landing site, this shady oasis features crater-like areas reminiscent of the moon's surface, a fountain with stainless-steel cylindrical towers that look just like rocket boosters, and a replica of the first human footprint left on the moon.
Familiarize yourself with the town on a guided bus or van tour. Several tours of different themes and durations are offered through
Houston Historical Tours
which usually depart from City Hall (901 Bagby St.). Opt for a tour that lasts between 1 and 4 hours, or choose a slightly longer one that includes a lunch break. Pickup and drop-off service is an added plus.
As an alternative, join a guided walking tour of
Minute Maid Park
(501 Crawford St.). (Though a 10 a.m. tour is almost always offered Monday through Saturday, it's a good idea to confirm the schedule before arriving). The renovated 1911 train terminal next door and the antique locomotive that chugs along the track on the left-field wall serve as reminders of the railroad industry's significant role in Houston's growth and development.
Afternoon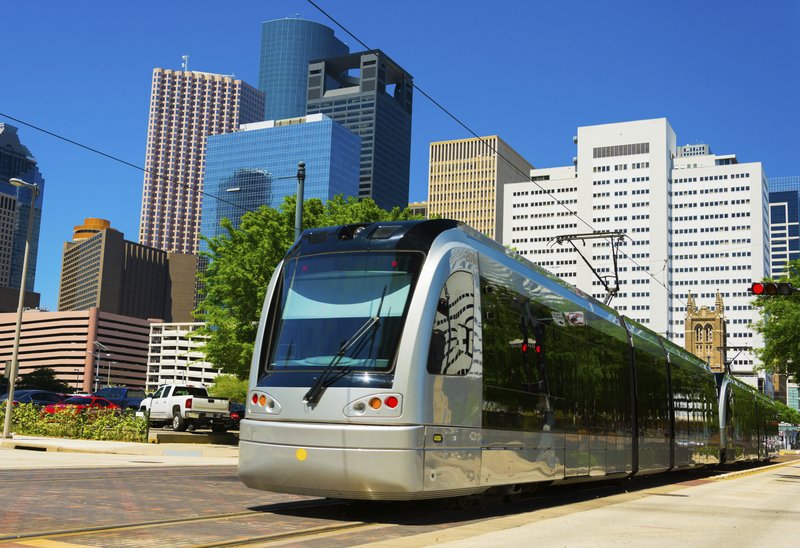 Davel5957/iStockphoto.com
Hop the METRORail to the Houston Museum District. There are a whopping 19 museums to choose from, so you could spend days immersing yourself in art, science, culture and just about every other genre imaginable. Fortunately, the district's major points of interest lie within a walkable 1.5-mile radius of the Mecom Fountain, the glistening landmark at the center of the traffic circle at Main Street, Montrose Boulevard and Hermann Drive.
Of course, you'll need to refuel before hoofing it the rest of the afternoon. If you're up for bangers and mash or shepherd's pie in an Old World atmosphere, stop at
The Black Labrador
(4100 Montrose Blvd.).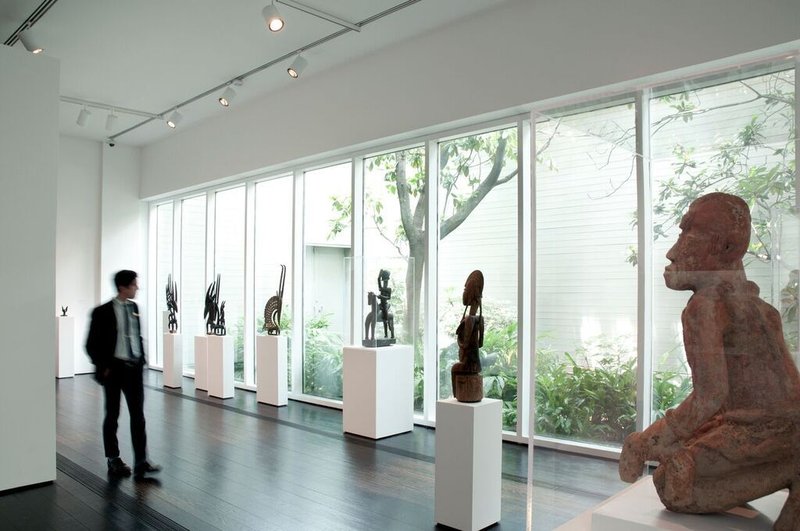 The Menil Collection/Don Glentzer
A visit to
The Menil Collection
campus (1533 Sul Ross St.) should be on every art aficionado's agenda. Housed within the Renzo Piano-designed museum building on Sul Ross Street are changing exhibits ranging from medieval antiquities to contemporary European paintings. Be sure to check out the
Rothko Chapel
(3900 Yupon St.), the Dan Flavin installation at Richmond Hall (1500 Richmond Ave.) and the Cy Twombly Gallery (1501 Branard St.).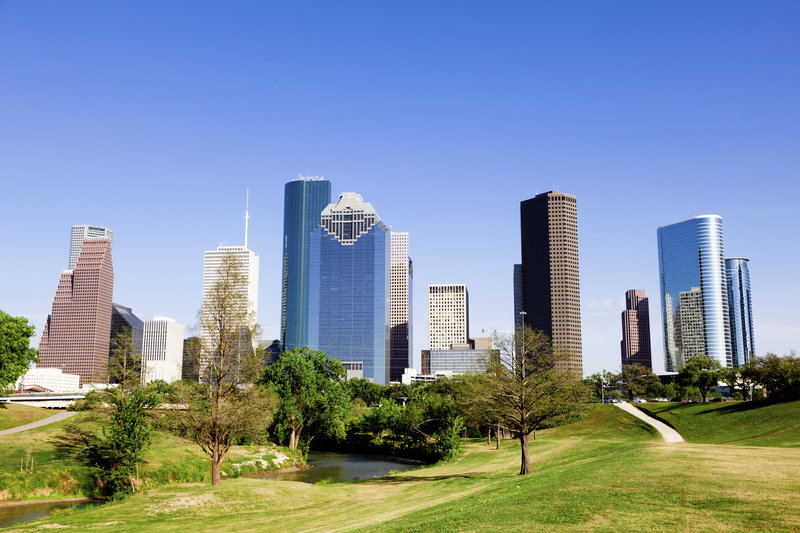 If art just isn't your thing, spend the afternoon enjoying all that
Hermann Park
(6001 Fannin St. across from Rice University) has to offer. At
Houston Museum of Natural Science
(5555 Hermann Park Dr.), admire the dazzling emeralds and sapphires in the gem vault, explore the butterfly house, stargaze in the planetarium and watch a film in the Wortham Giant Screen Theatre. The 445-acre park also is home to
Houston Zoo
(6200 Hermann Park Dr.), a Japanese garden, an outdoor theater and a lake.
Evening
flickr/Matthew Colvin de Valle
Set out for a night in the Theater District. Get tickets to a show at The Hobby Center for the Performing Arts (800 Bagby St.); arrive early to enjoy the elaborate Grand Lobby and the contemporary art displays.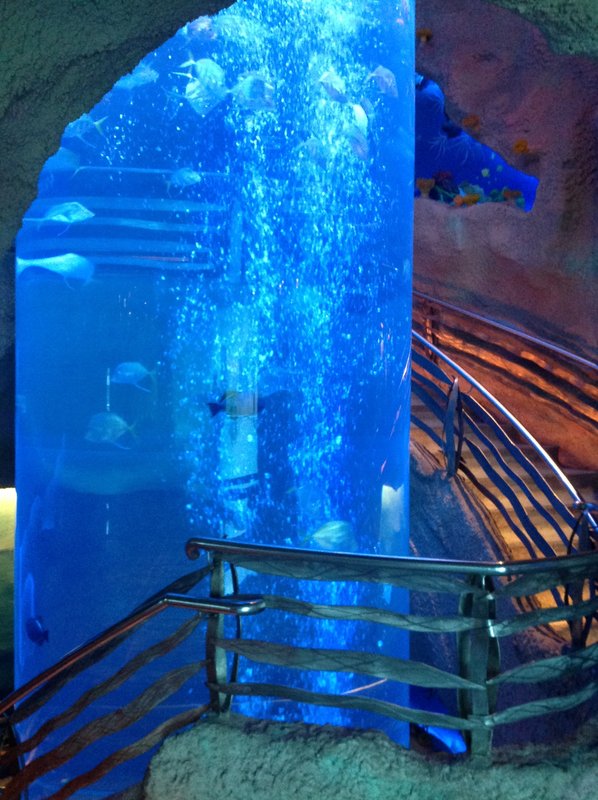 Another evening entertainment option is
Downtown Aquarium
(410 Bagby St). This Theater District highlight brings you face-to-face with more than 500 species of sea creatures and provides amusement-style fun with a Ferris wheel, a carousel and a train ride through a shark tank. When hunger strikes, head to the second floor to
Aquarium Restaurant
, where you can feast on fresh seafood while watching hundreds of kaleidoscopic fish swim around a 150,000-gallon saltwater tank.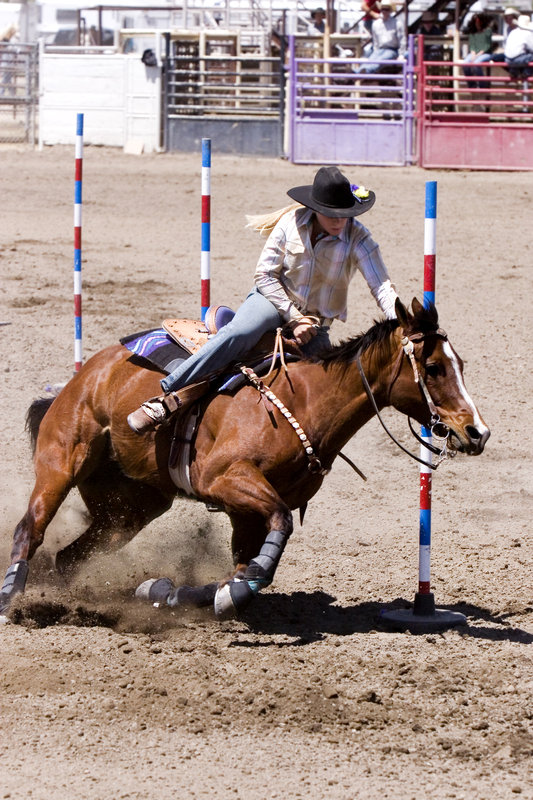 Houston Events
In addition to its many cultural and historic landmarks, Houston is a destination hosts a number of outstanding festivals and events that may coincide with your visit.
The rodeo opens the
Houston Livestock Show and Rodeo
at NRG Stadium in March. The River Oaks Garden Club sponsors the
Azalea Trail
through River Oaks in March, when many houses and gardens are open to the public. For golf lovers, the
Houston Open
is played in late March at the Redstone Golf Club in Humble. Add it to your list of things to do if you vacation here during the Open.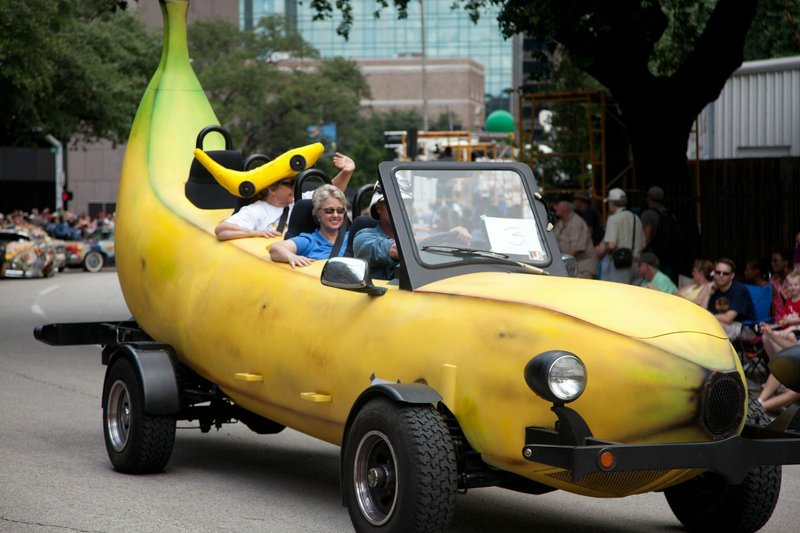 Courtesy of Houston Art Car Parade
During
Houston Art Car Parade Weekend
in April, a parade showcases cars and other wheeled objects turned polychromatic works of art.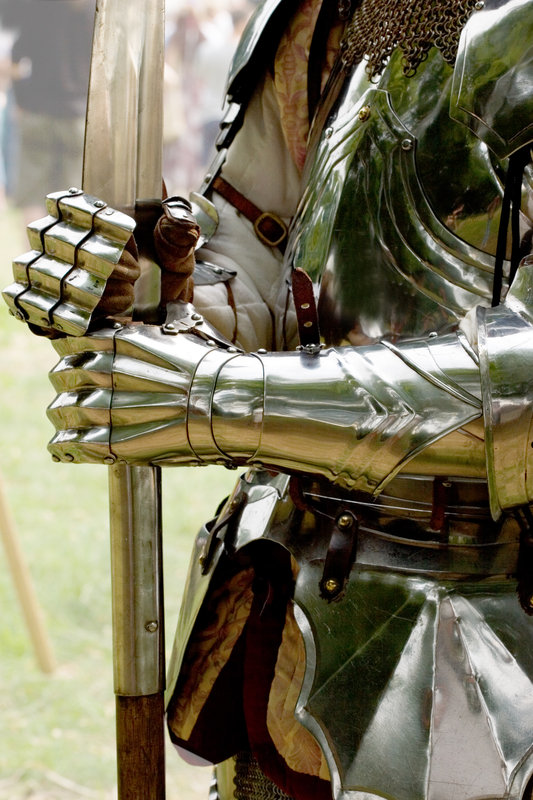 iStockphoto.com/vandervelden
A 16th-century English village is re-created 50 miles northwest of Houston in Todd Mission, between Plantersville and Magnolia, for the
Texas Renaissance Festival
. Food, merchants, craft booths, entertainers, street characters, royalty, jousting, games and skills of the period are presented weekends from early October to late November. From late October to early November the George R. Brown Convention Center hosts the 4-day
International Quilt Festival
.
If you travel here around the holidays, don't miss the
Thanksgiving Day Parade
, a tradition since 1950, marches through downtown on Thanksgiving Day. During the second weekend in December the Heritage Society conducts a
Candlelight Tour
of eight historic structures in Sam Houston Park. Each structure features 19th-century decor and family-friendly entertainment.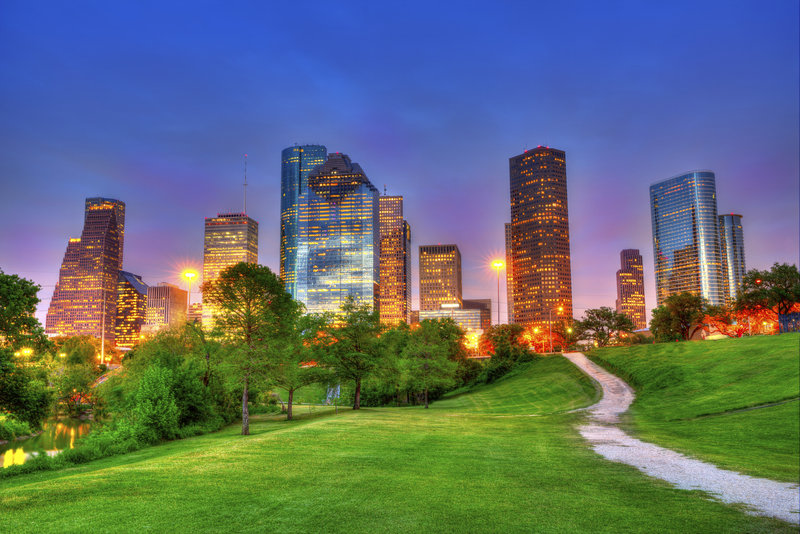 LUNAMARINA/iStockphoto.com
CityPASS
Houston CityPASS saves travelers up to 48 percent on combined admission costs to select Houston vacation attractions. It makes a great addition to vacation packages when you plan a trip to the city and want to see as much as possible without breaking the bank. For one price, you pay the admission to five top sites in the city.
A Houston CityPASS ticket booklet includes prepaid admission to many of the city's fun places to go, such as Space Center Houston (NASA), Downtown Aquarium and Houston Museum of Natural Science. Also included are two option tickets: one for either Houston Zoo or The Museum of Fine Arts, Houston and the other for either a Kemah Boardwalk All Day Ride Pass or The Children's Museum of Houston.
The ticket booklet, valid for 9 consecutive days starting with the first date of use, is available online and from participating attractions.