Indianapolis Performing Arts The arts are a priority in Indianapolis, as the city continues to undergo a cultural renaissance. The Indianapolis Symphony Orchestra performs in the renovated Hilbert Circle Theatre at 45 Monument Cir. The regular season runs from September through June and includes classical, pop and family series as well as morning coffee and Yuletide concerts; phone (317) 639-4300 or (800) 366-8457.
In the summer the symphony presents its free Concert in the Park programs. Summer also brings the Marsh Symphony on the Prairie series to Conner Prairie Interactive History Park in nearby Fishers, where music is combined with picnics and sunsets. For ticket and performance information phone (317) 639-4300.
Local chamber groups play on a regular basis at Butler University, Newfields (Indianapolis Museum of Art) and the University of Indianapolis. National and international chamber group performances include the Festival Music Society of Indiana's June and July series at the Indiana History Center; the Ensemble Music Society's concerts at the Indiana History Center, October through April; and the Ronen Chamber Ensemble's season at the Hilbert Circle Theatre and other venues, November through April.
The American Pianists Association presents nationally known jazz pianists throughout the year at various venues; phone (317) 940-9945 for tickets.
The Indianapolis Artsgarden, run by the Arts Council of Indianapolis, has various other performing arts presentations and a celebration of song at Christmas. The Artsgarden, in Circle Center on W. Maryland Street, also has family shows, art exhibits and Art & Soul, a celebration of African American in the arts from January through February; phone (317) 624-2563.
Concerts regularly take place at Clowes Memorial Hall on the Butler University campus, phone (317) 940-6444; at Ruoff Music Center in Noblesville, phone (317) 776-8181; at the Indiana State Fairgrounds, phone (317) 927-7500; and at Bankers Life Fieldhouse, 125 S. Pennsylvania St., phone (317) 917-2500. Local jazz groups perform frequently at the Madame Walker Theatre Center, 617 Indiana Ave.; phone (317) 236-2099.
Opera buffs can enjoy presentations of the Indianapolis Opera at Clowes Memorial Hall, 4600 Sunset Ave. Phone (317) 283-3531 for information or (800) 745-3000 for tickets.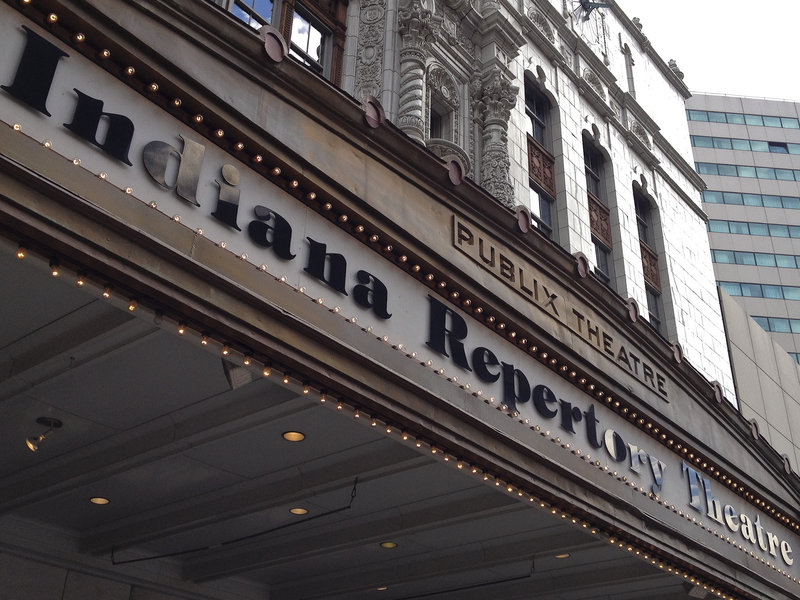 AAA/Katie Broome
The Indiana Repertory Theatre, housed in the restored Indiana Theater at 140 W. Washington St., presents a variety of comedy and drama plays. Phone (317) 635-5277 for information or (317) 635-5252 for tickets. The Cabaret at the Columbia Club, 121 Monument Cir., offers musical shows throughout the year; phone (317) 275-1169.
The MacAllister Center for the Performing Arts, in Garfield Park, hosts open-air theatrical performances and concerts throughout the summer; phone (317) 327-7066 for information. The Beef & Boards Dinner Theatre, 9301 Michigan Rd., presents well-known entertainers in concert and in Broadway musicals all year; phone (317) 872-9664.
Dance Kaleidoscope offers contemporary dance by nationally known choreographers; most performances are held at the Hilbert Circle Theatre at 45 Monument Cir. Phone (317) 940-6555.