IntroductionFrom conventioneers to honeymooners to families on vacation, people of all walks of life—millions of them—travel each year to Niagara Falls chasing the heady rush of a carnival-style thrill ride, the tranquility of a garden path or more recently, the suspense of a dice roll or spin of a roulette wheel. But ultimately, they all come for one thing—to experience the cool mist, the thundering roar, the utter violence of a half million gallons of water crashing into a rocky gorge every second. It's not just a spectacular scene; it's a spectacular scene in unrelenting motion.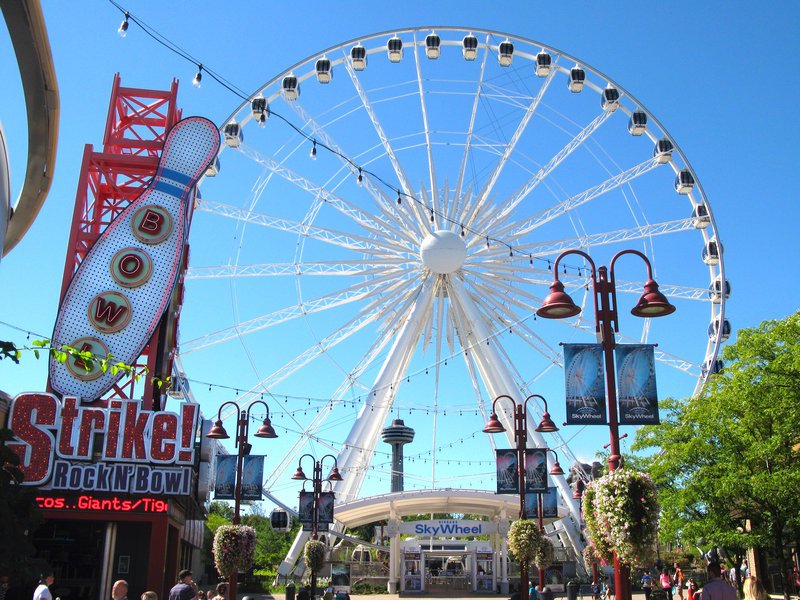 AAA/Inspector 16
Who would not be transfixed by the three separate cataracts that make up Niagara Falls? Rocky American, tiny Bridal Veil and show-stealing Horseshoe, over which the lion's share of the river flows, spawned a tourism industry here nearly 200 years ago. Today businesses entice visitors by offering views of this natural marvel from every possible angle: below, above, beside and even behind. And almost from the beginning attractions sprang up that were either only marginally related or completely unconnected to the falls' grandeur—from daredevil high-wire acts to amusement rides to museums flaunting the bizarre and macabre.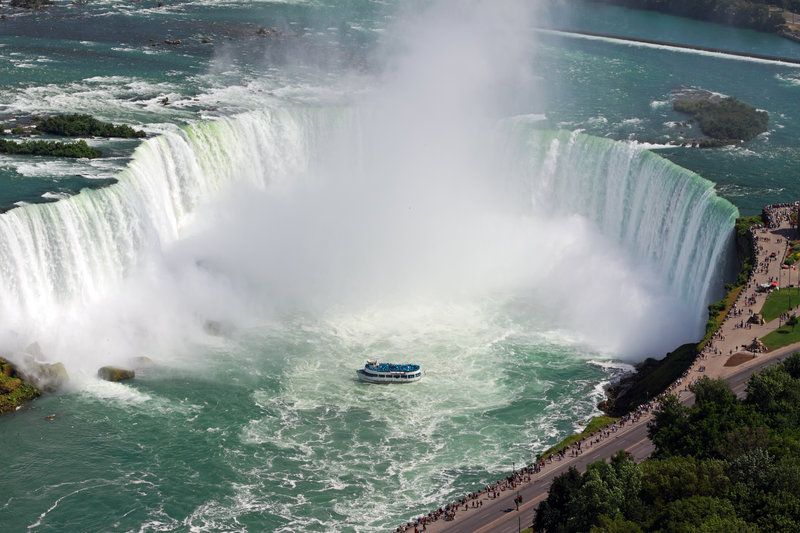 Orchidpoet/iStockphoto.com
Rampant development and industrial exploitation threatened the falls early on, and in response to public outcry, New York bought land adjacent to the falls to create America's first state park, while Ontario acted similarly by establishing a park on its side. International accords now regulate how much water can be diverted from the falls to produce power, guaranteeing that Niagara Falls will continue to astound visitors for generations to come.
Getting There
By CarTraffic arriving from the south can connect with a part of the New York State Thruway (I-90), which interchanges with both I-290 and I-190. I-190, an expressway spur, leads across Grand Island to Niagara Falls, connecting with the major arteries to downtown. For the most direct and scenic route to the falls from I-190 take the Niagara Scenic Parkway and follow the signs to Niagara Falls State Park.
From points east, access is primarily via I-90, which collects traffic from across the state. From the Rochester area, however, SRs 31 and 104 each offer an alternate route to the city.
Approaches from the west are via any of several highways in Canada, with three bridges funneling traffic stateside: the Rainbow Bridge in the southwest part of the city near Prospect Park; the Whirlpool Rapids Bridge in the northwest just below Whirlpool State Park; and the Lewiston-Queenston Bridge in Lewiston, which connects the northern end of I-190 with Canada's Hwy. 405.
Getting Around
Street SystemIn Niagara Falls the streets are laid out in the traditional grid pattern. Numbered streets run north to south, from First Street on the western edge of the city to 102nd Street on the eastern boundary. Named streets generally run east to west. Avenues run east to west, and roads and boulevards run north to south or diagonally.
Niagara Scenic Parkway parallels the river as it runs along the extreme western and southern edges of Niagara Falls, while Niagara Expressway (I-190) bypasses downtown traffic as it hugs the eastern edge before crossing into Canada.
ParkingParking is plentiful on the U.S. side of the river and ranges from on-street parking to free or pay lots. State-owned lots are in Prospect Park and on the east and west ends of Goat Island. Pay lots average a minimum of $10 per day.