What to Do in Phoenix Touch scarlet cactus fruit and watch butterflies settle on wildflowers and giant saguaro cacti at the Desert Botanical Garden (1201 N. Galvin Pkwy.), where you'll find plenty of Sonoran Desert wonders to admire during your vacation.
Hike up Camelback Mountain, the double-humped peak that soars above Paradise Valley and Arcadia. A strenuous trail beginning in Echo Canyon Recreation Area (4925 E. McDonald Dr.) is called—for good reason—the "Scenic Stairmaster." At the top, scan the spectacular panorama of metropolitan Phoenix and the Sonoran Desert beyond.
Pamper yourself in one of the spa capitals of the world. Walking through the tranquil lobby of the Arizona Biltmore, A Waldorf Astoria Resort (2400 E. Missouri Ave.)—with architecture inspired by Frank Lloyd Wright—is a great way to begin your luxurious experience. At the spa, delight in a massage with warm basalt stones, and enjoy other fun things to do.
Go power shopping in Scottsdale . In the Scottsdale Arts District (along Main Street between 69th Street and Brown Avenue and Marshall Way from 5th Avenue to 1st Street) you can browse art galleries galore. Nearby in Old Town Scottsdale (bordered by N. Scottsdale and E. Indian School roads, E. 2nd Street and N. Drinkwater Boulevard)—with its Wild West-themed wooden storefronts—you'll find touristy trinket emporiums, local restaurants and dealers of authentic Native American crafts. Funky clothing boutiques and one-of-a-kind shops line 5th Avenue. And for those addicted to brand-name designer threads, there's the behemoth, three-story Scottsdale Fashion Square mall (7014 E. Camelback Rd.).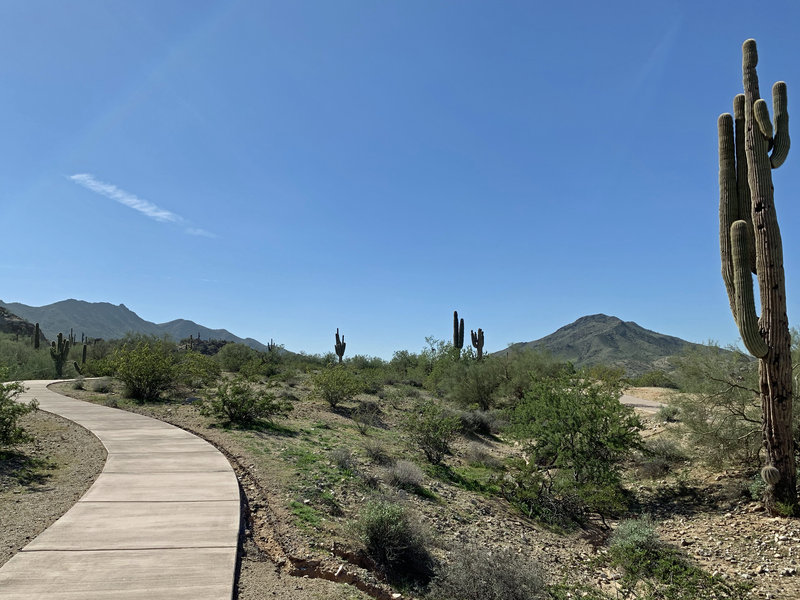 AAA/Frank Swanson
Be a cowpoke for a day and ride a horse through Sonoran Desert country. In the foothills of South Mountain Park (109019 S. Central Ave.) you can trot and canter along more than 40 miles of trails. Hire horses and guides through Ponderosa Stables (10215 S. Central Ave.).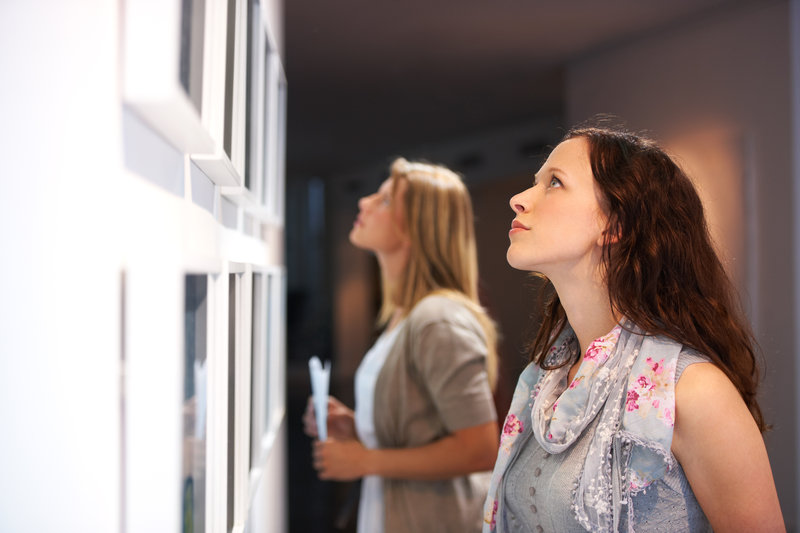 PeopleImages/iStockphoto.com
Take an art walk on Roosevelt Row , aka RoRo, the stretch of Roosevelt Street between 7th Street and Grand Avenue, on the first Friday of the month. If you're wondering what to do in the evening, galleries and art studios stay open late, and sidewalks are crowded with families, hipsters and street performers.
"Batter up!" If it's late February or March, catch spring training with Major League Baseball's Cactus League. In the autumn, check out the Arizona Fall League, a proving ground for Major League farm teams. Phoenix has plenty of interesting things to do for sports fans—this is the hometown of the NBA Suns, NHL Coyotes, NFL Cardinals and MLB Diamondbacks.
Courtesy of Cosanti Foundation/Tomiaki Tamura
Hear bells at Cosanti (6433 E. Doubletree Ranch Rd.) in Paradise Valley. Paolo Soleri, an architect, sculptor and protégé of Frank Lloyd Wright, founded this site to further his organically inspired architecture. An hour north of Phoenix in Mayer is Soleri's experimental community, Arcosanti (13555 S. Cross L Rd.), where you can see his distinctive spiraling, swooping buildings.

tonda
Search for the fabled Lost Dutchman Gold Mine in the rugged Superstition Mountains east of the city. Even if you don't find the mine (no one has in more than 110 years), the scenery alone is a rich payoff. For groups in search of fun things to do with friends, stop at Goldfield Ghost Town & Mine Tours (4650 N. Mammoth Mine Rd.) for some cheesy Wild West adventure. Go hiking in nearby Lost Dutchman State Park (6109 N. Apache Tr.). Then drive the winding but incredibly scenic Apache Trail road (SR 88) to Canyon Lake and beyond; the road is unpaved but suitable for cars.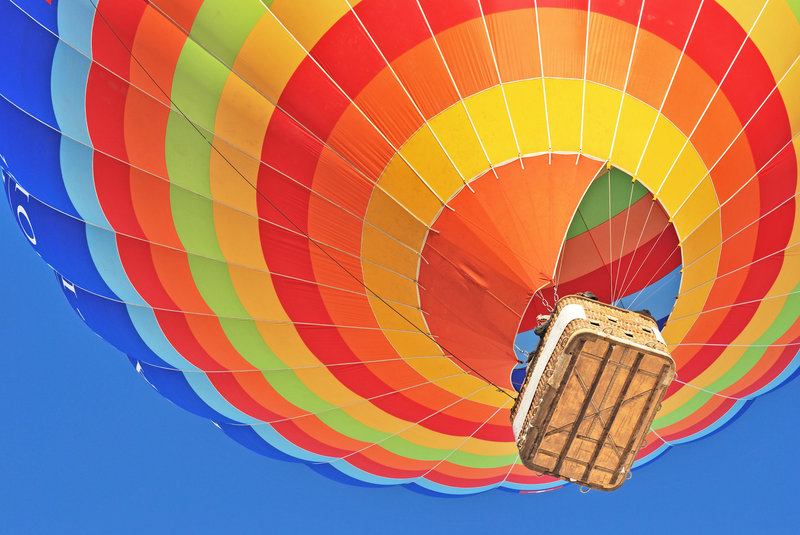 Fotolia.com/totophotos
Up, up and away—in a hot air balloon. From high in the clouds, marvel at the immensity of metro Phoenix and the stark beauty of its desert surroundings. The convention and visitors bureau can provide a list of ballooning companies.