Best Restaurants in SeattleOur favorites include some of this destination's best local restaurants—from fine dining to simple fare.
By AAA Travel Editors
Where to Eat in Seattle
Foodies will feel right at home in Seattle, where a number of downtown restaurants attract loyal regulars as well as visitors up for a good meal in stylish surroundings. A hip clientele frequents the Wild Ginger - Downtown, where the menu features an eclectic potpourri of Asian influences. Free-range duck spiced with cinnamon and star anise is a house specialty. The Seven Flavor Beef, marinated with lemongrass, chilies, peanuts, ginger and other spices, is another popular dish. The Triple Door lounge beneath the restaurant has a nightly menu of live music.
The dining room in the Metropolitan Grill impresses with high ceilings, mahogany tables and dark green, brass-accented booths, making it one of the popular places to eat after work for downtown suits as well as the theater crowd on big event nights. The "Met" focuses on classic cuts like filet mignon, delmonico and porterhouse, carved tableside. California ranch-raised, Kobe-style Wagyu beef will up the tab considerably, but at lunch and during weekday happy hours you can order the less expensive Wagyu burger, topped with cheddar and Swiss cheeses, caramelized onions and a special sauce. Local "best steakhouse" articles usually have this one on their list.
Continue the Seattle Tradition and Try Out Some Seafood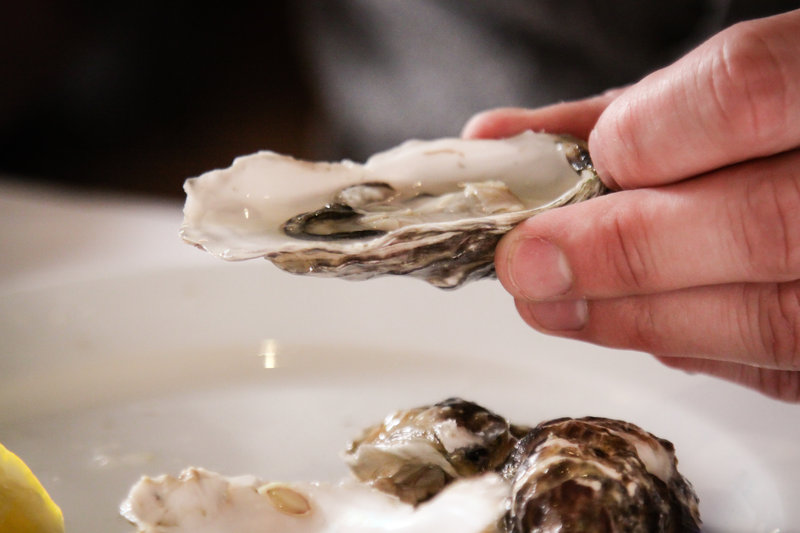 iStockphoto.com/MelanieMaya
It's a given that Seattle is a seafood kind of city, and a couple of restaurants on the downtown waterfront fill the maritime bill nicely. The oyster bar is a big draw at Elliott's Oyster House, a noisy, energetic place full of fun things to do that sits right on Elliott Bay at Pier 56. Northwest Dungeness crab is a tradition here, and you can get it steamed with butter, chilled with three dipping sauces or marinated in spices and grilled. The pastry chef whips up delights like chocolate lava cake with spiced cherry sauce. Take advantage of the outside deck in summer.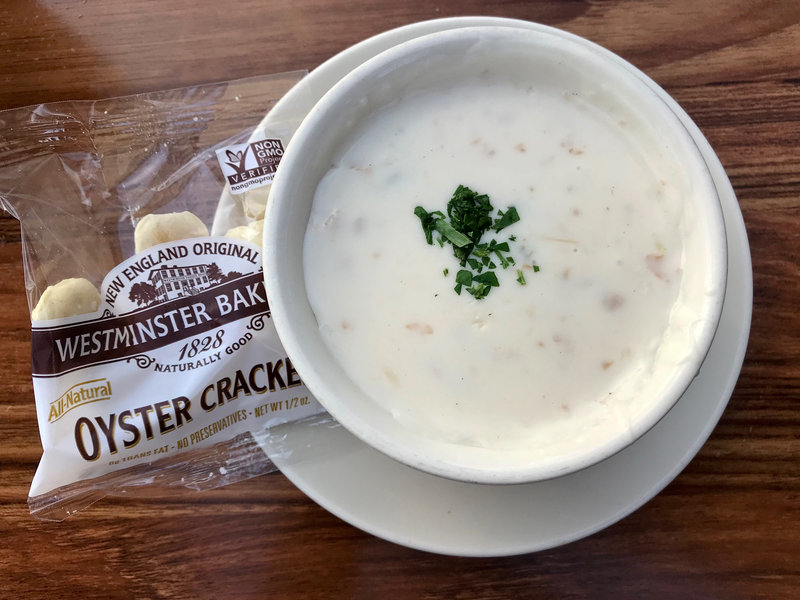 AAA/Katie Broome
Not far away is another landmark, Ivar's Acres of Clams, which has served the waterfront area since 1938. If you're having dinner, go for the "acres of clams"—two pounds of Manila clams simmered with Yukon potatoes in a garlic and white wine butter sauce. Their Fish Bar walk-up service counter does a brisk business in chowders (New England-style clam and Dungeness crab and sweet corn), and a newly renovated outdoor dining area is the perfect spot to enjoy your bowl with a view.
Experiences, Drinks and Atmosphere
Some Seattle foodies swear that The Walrus and the Carpenter , a very popular watering hole in Ballard, has the best oyster bar in the city. The menu changes daily, but freshly shucked oysters can always be counted on. Wolf them down with toasted bread and butter. The menu consists of small plates, so this is a place to go with a big group, sharing and sampling. Fish and shellfish predominate, but there's also steak tartare and vegetarian options. Cocktails are creatively prepared—and strong. Yes, it's hipsterish; yes, it's pricey; yes, it's small and cramped (although in a cool, shabby-chic way); yes, it's hard to get a table (reservations are not taken, and there's always a line). But if you love briny-fresh oysters and fun things to do with friends while you travel, you really need to go.
If you're looking for a weekend brunch during your vacation that will fill you up without breaking the bank, head on over to Americana. The pancakes of the day (with toppings like peanut butter, blueberries and mozzarella) come with real maple syrup. Eggs Benedict sit atop gluten-free potato cakes rather than English muffins, with the addition of a little smoked gouda and Canadian bacon. Due to popular demand, brunch is served seven days a week.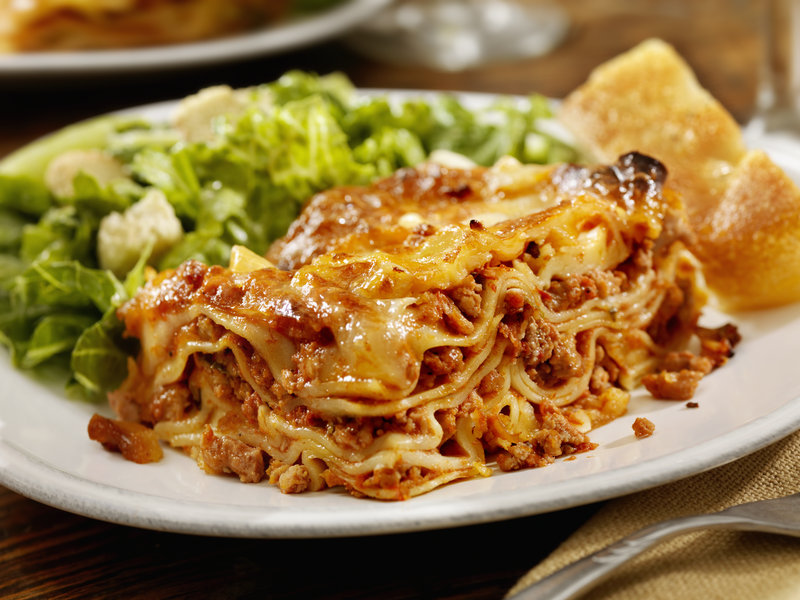 iStockphoto.com/LauriPatterson
Located on Post Alley, The Pink Door (just look for you know what) has long been popular for its evening cabaret-style entertainment, from opera singers to the ever-popular trapeze artist who dangles from the 20-foot-high ceiling. But Seattleites in the know give it kudos for the food as well. The menu offers good, uncomplicated Italian cooking like lasagna with fresh spinach pasta and pesto and risotto made with Dungeness crab, summer corn and mascarpone. For one of the city's best summer lunchtime experiences, have a grilled cheese panini (they use Beecher's cheese) and a zestily flavored bowl of tomato soup while sitting on the outdoor patio enjoying the view of Elliott Bay and the market.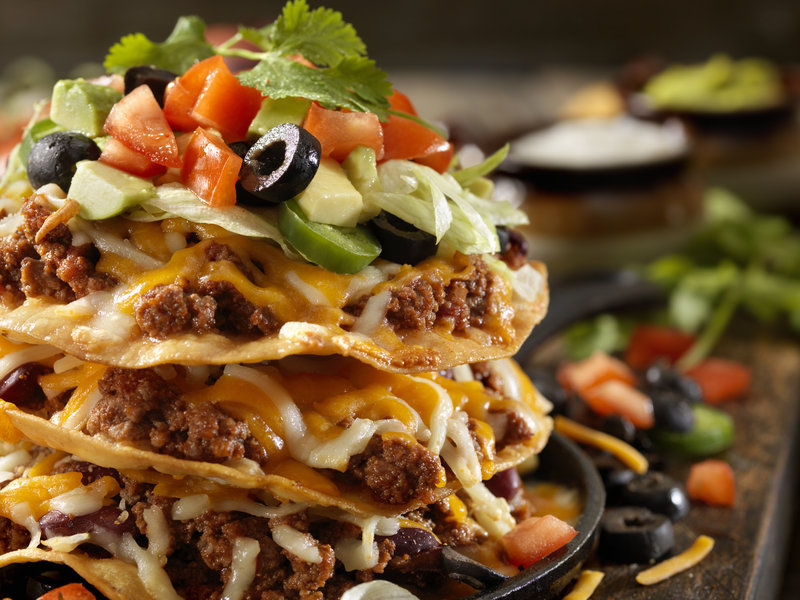 iStockphoto.com/Lauri Patterson
In addition to a neon cactus and some vintage photographs of "old Mexico," the front window of Gorditos bears a sign proclaiming "healthy Mexican food" and is the perfect place if you are wondering where to eat. People yell out greetings to each other at this casual neighborhood joint—a sure sign the clientele includes a lot of regulars. Tacos, quesadillas, salads and breakfast served all day are some of the many menu options, but burritos are the main draw here, with the grande size touted as being bigger than a newborn infant. Try it packed with pieces of whitefish (sautéed, not fried), shredded cabbage, black beans, green onions and liberal squirts of fresh lime juice, topped with mild Mexican white cheese and (in the "wet" version), bathed in a house-made, cilantro and herb-spiked salsa.
See all the restaurants for this destination.