Seattle in 3 DaysThree days is barely enough time to get to know any major vacation destination. But AAA travel editors suggest these activities to make the most of your time in Seattle.
Day 1: Morning Spend the morning at Pike Place Market . This famous market, which spreads out from the corner of Pike Street and 1st Avenue, celebrated its centennial in 2007, and it's quite likely to be around another 100 years from now. It's the best place in Seattle to meet a friend (the traditional spot is under the neon "Public Market Center" sign) and then wander around looking, smelling, tasting and buying. If you arrive early (before 8 a.m.) you can banter with the vendors while they're setting up and get first pick at the produce and flower stands.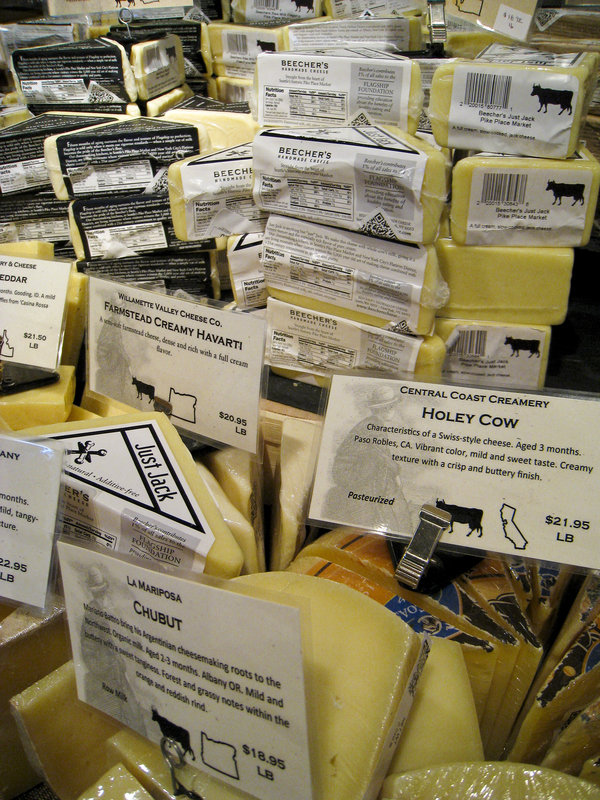 AAA/Katie Broome
Follow your nose to Daily Dozen Doughnut Co. (93 Pike St.) and Three Girls Bakery (1514 Pike Pl.) and unsuccessfully resist the urge to pick up some mini maple bacon doughnuts or gooey cinnamon buns to go. Definitely check out the specialty food vendors. Beecher's Handmade Cheese (1600 Pike Pl.) makes a tasty grilled cheese panini with tomato and basil; Uli's Famous Sausage (1511 Pike Pl.), a classic bratwurst slathered with mustard. Homemade soaps, handcrafted jewelry and souvenir trinkets? You'll find them all here.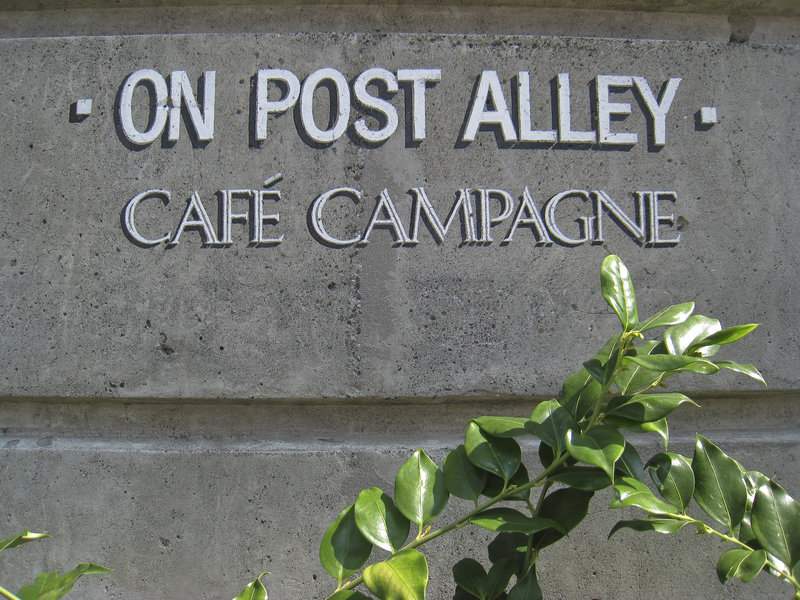 AAA/Katie Broome
If you can't tear yourself away from the market (and it's hard), have brunch or an early lunch on the outdoor patio at Cafe Campagne (1600 Post Alley). Order the quiche of the day or a croque-monsieur, a ham and Gruyère cheese sandwich served on crusty French bread, and you'll think you're in a Parisian cafe.
Day 1: Afternoon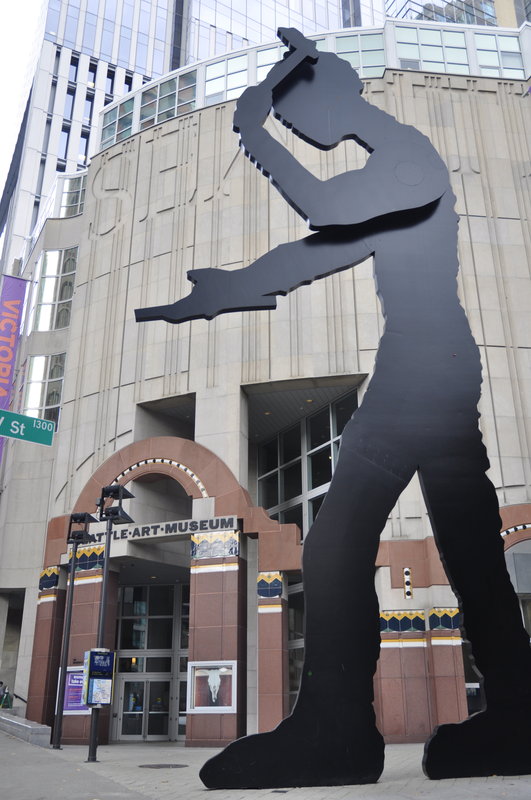 AAA/Photo submitted by Brooke Holt
From the main market entrance, walk down 1st Avenue two blocks to the Seattle Art Museum . The 48-foot-tall "Hammering Man," a black steel sculpture, stands guard outside the entrance, his arm raising and lowering four times a minute every day of the year except Labor Day. SAM's galleries often mix media, concepts, centuries and artists in the same room. Tip: Admission is free the first Thursday of the month.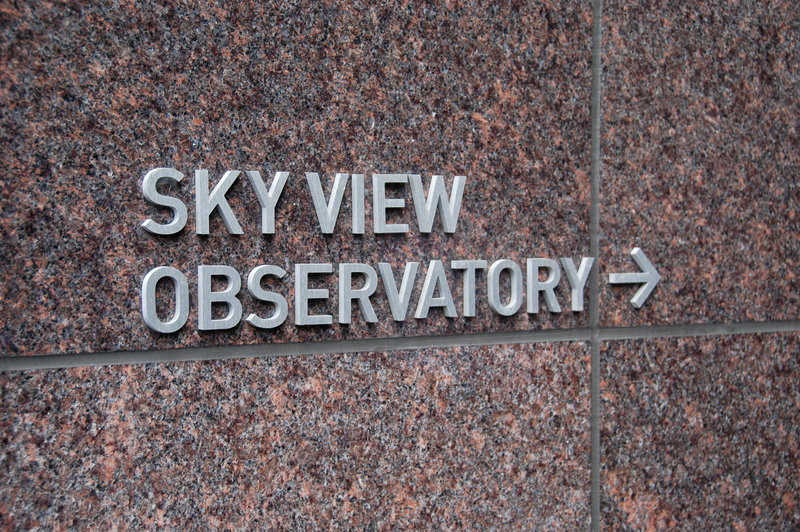 AAA/Katie Broome
On a clear day, you can't beat the sweeping views from the Sky View Observatory , on the 73rd floor of the Columbia Center. Take the speedy elevator to the top and admire magnificent views of downtown, Elliott Bay, the Cascade and Olympic mountain ranges and even the Space Needle.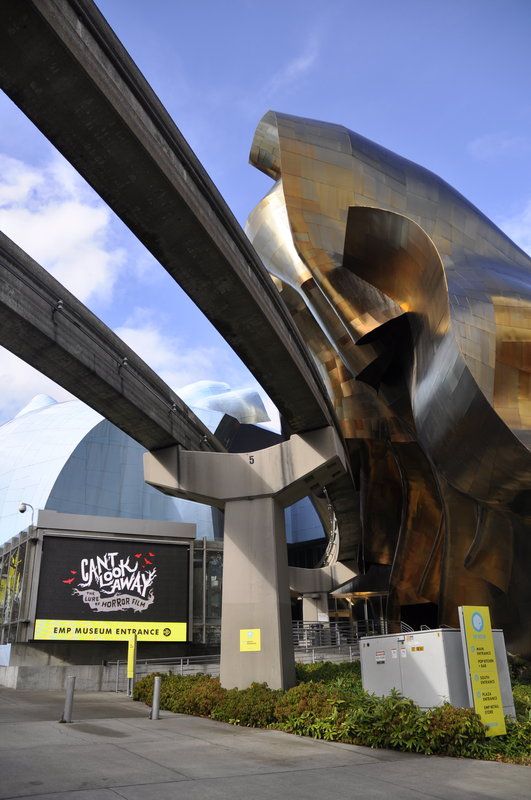 AAA/Photo submitted by Brooke Holt
If the Space Needle is on your bucket list, you're not alone—a visit to the futuristic-looking structure is the No. 1 touristy thing to do in this city and on the top of the list of fun things to do in Seattle. You could easily fill an afternoon exploring the other offerings scattered around the grounds of the Seattle Center , which include Dale Chihuly's glass creations at Chihuly Garden and Glass and music-focused exhibits at MoPOP (Museum of Pop Culture) .
Day 1: Evening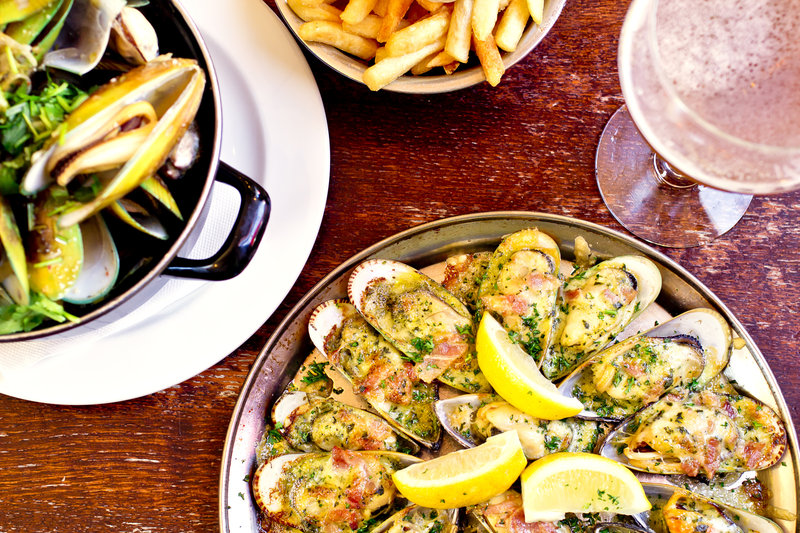 Shutterstock.com/oldbunyip
Seattle and seafood go together like yin and yang, so fresh dinner options are aplenty. A popular place for seafood is Ivar's Acres of Clams , on the waterfront at Pier 54 (1001 Alaskan Way). Consult the daily fresh sheet to see what looks good, but you can't go wrong with the Dungeness crab salad, fish and chips or the deservedly popular clam chowder, brimming with clams, potatoes and bits of bacon. If it's nice outside, order from the Fish Bar walk-up window and sit at one of the picnic tables.
Another spot for good seafood is across the bay at Salty's on Alki Beach (1936 Harbor Ave. S.W. in West Seattle). The restaurant's menu includes local, regional and seasonal specialties, and the view from the dining room—with three walls of windows overlooking Elliott Bay and the city skyline—can't be beat. The most scenic way to get to West Seattle is aboard the King County Water Taxi, a passenger-only ferry which makes the trek across the bay in just 15 minutes.
Finish off the night in Capitol Hill, one of Seattle's hippest, most socially diverse neighborhoods. Nightlife options abound here. Dozens of bars and clubs line E. Pike and Pine streets, the district's main thoroughfares. Grab a cold one at Capitol Cider (818 E. Pike St.), where you'll find dozens of hard ciders on tap and even more in a bottle. The basement level has another bar along with board games and live entertainment on some nights. For fancier drinks, head to Tavern Law (1406 12th Ave.), a cocktail lounge with an intimate, speakeasy feel.
Day 2: MorningHave breakfast at Lola , a local favorite with the brunch crowd. Start with the made-to-order doughnuts—they're served with seasonal jam and vanilla mascarpone—and then tackle "Tom's Favorite Breakfast," a dish with Mediterranean octopus, butternut squash, kale, maple yogurt and a sunny-side-up egg.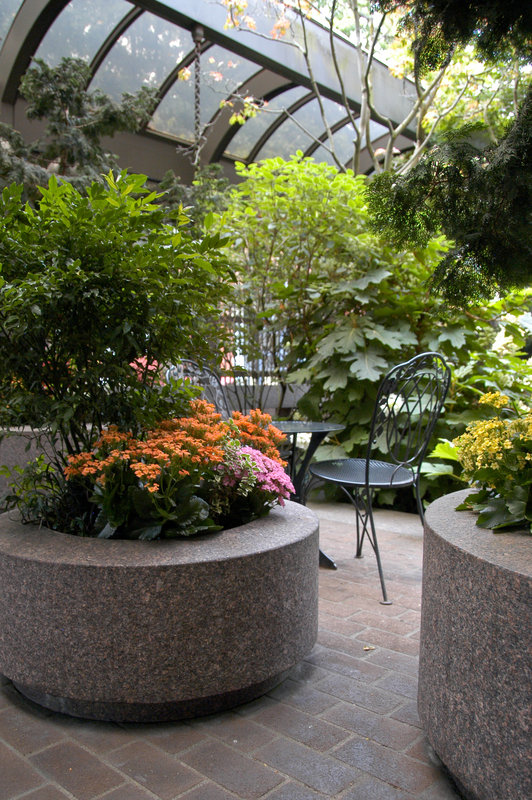 AAA/Katie Broome
Your next stop is the Pioneer Square Historic District . This was Seattle's first downtown, before an 1889 fire demolished the mostly wooden buildings. Today the district encompasses a 30-block area that is rich with history and Romanesque-style architecture.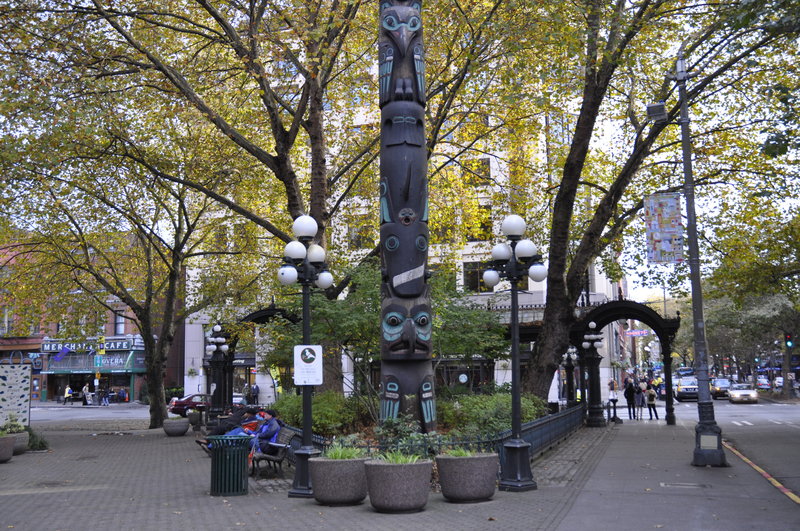 AAA/Photo submitted by Brooke Holt
Relax on a bench in tiny, tree-shaded Pioneer Square Park (100 Yesler Way), then explore the neighborhood on a guided Underground Tour . You'll learn all sorts of fascinating facts about Seattle's history, including information about opium dens, bootleg operations and the city's once-primitive sewer system, plus you'll get to check out a series of subterranean sidewalks and abandoned turn-of-the-20th-century storefronts. Be prepared for plenty of bathroom humor and puns on this tour.
Day 2: Afternoon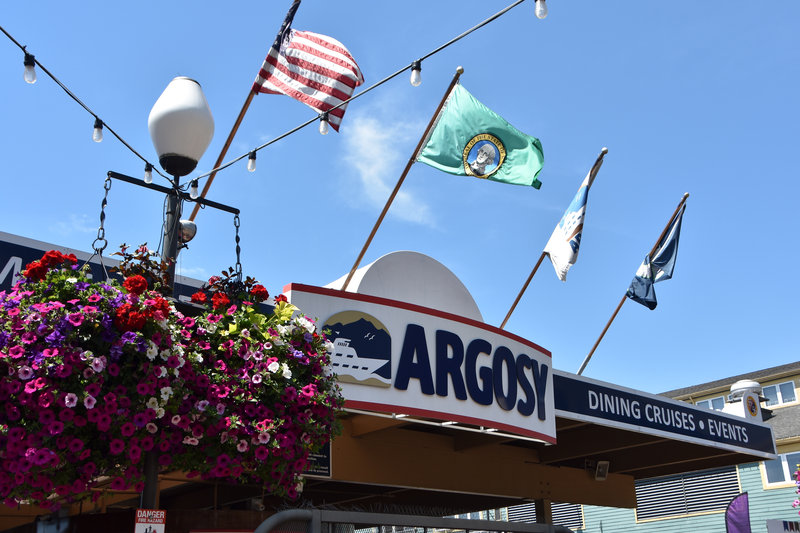 AAA/Katie Broome
After sightseeing on foot, spend the afternoon sightseeing by boat. Argosy Cruises offers a narrated, 1-hour Harbor Cruise that is great for group travel and takes you along the city's waterfront and past shipyards for spectacular views of the skyline.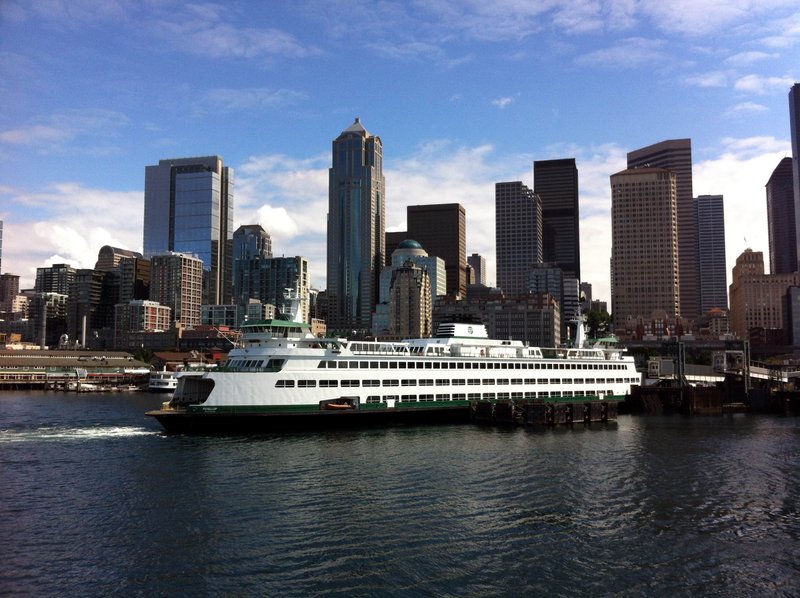 AAA/Inspector 31
If a longer journey is in order, hop aboard the Washington State Ferry (801 Alaskan Way at Pier 52) and cruise to Bainbridge Island . The 35-minute trip across Elliott Bay is a popular activity for tourists, and once you reach the island there are dozens of shops, cafes and wineries to explore. Consider renting a bicycle on the island if you're up for an adventure; bike shops are located near the Bainbridge Island Ferry Terminal.
Day 2: EveningHopefully you've worked up an appetite and are ready for a seriously delicious meal at Serious Pie Downtown . Frequently appearing on lists of the "Best Pizza in Seattle", this casual local restaurant uses an applewood-fired brick oven to create its signature light and crispy crusts. Pie toppings are seasonal and include clams, sweet fennel sausage, roasted mushrooms and truffle cheese.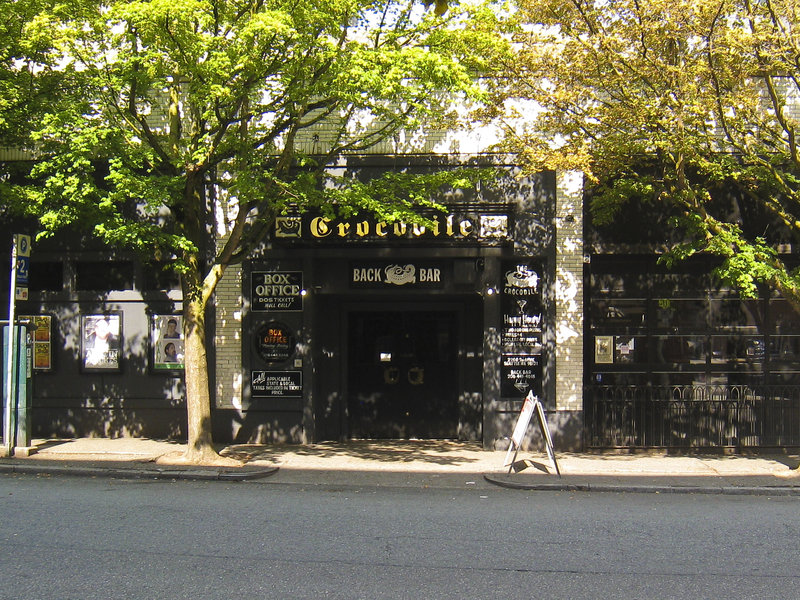 AAA/Katie Broome
Dive into the city's thriving music scene at a local venue. The Crocodile has welcomed Nirvana, Yoko Ono and Pearl Jam to its stage since opening in 1991 and continues to book standing-room-only shows most nights of the week. The Showbox is another popular downtown venue for national and international bands.
Day 3: Morning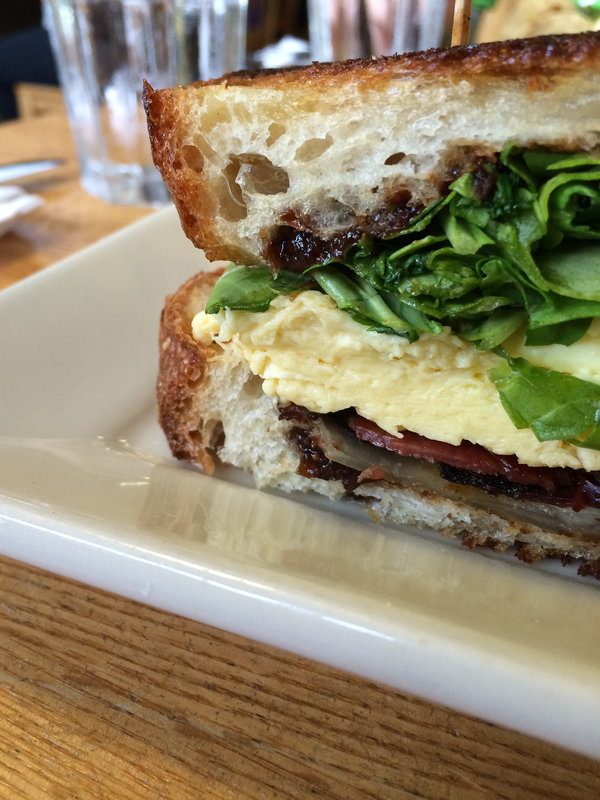 AAA/Katie Broome
Make the short trek to Ballard, a hip enclave in the northwest part of the city, for breakfast at Portage Bay Cafe Ballard. You'll want to arrive early on weekends or be prepared for a short wait, as this place fills up fast. Locally sourced, organic ingredients are the focus here, with tasty options like smoked salmon benedicts, huevos rancheros or an egg sandwich made with prosciutto and fig jam. Order pancakes or French toast and you'll have your pick of seasonal fruit, nuts or whipped cream from the toppings bar.
Once adequately fueled, take a leisurely walk down N.W. Market Street to the
Hiram M. Chittenden Locks
. Watching vessels of all shapes and sizes pass through the navigation locks during your trip is a fascinating right-of-passage for Seattleites and visitors alike. Walk across the canal dam and you'll reach the
Fish Ladder
, an ingenious structure that helps salmon swim at a gradual incline to their upstream spawning grounds. A viewing gallery with windows allows you to observe the underwater activity up-close.
Day 3: Afternoon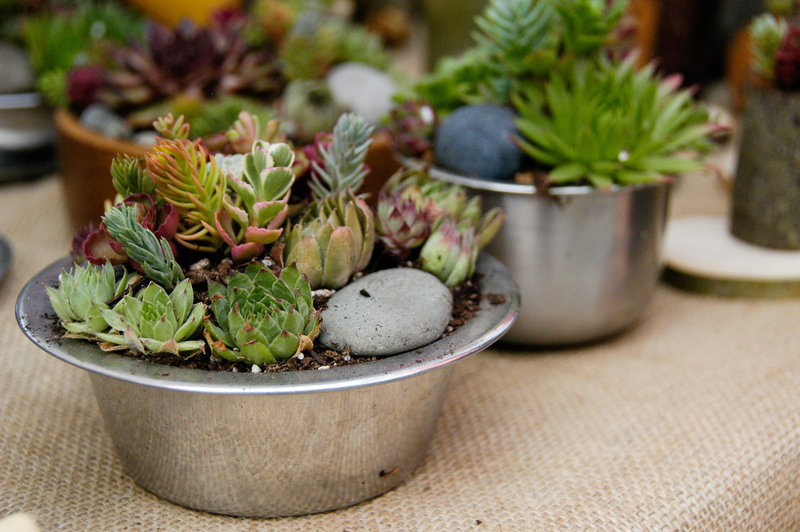 AAA/Katie Broome
Fremont is a delightfully idiosyncratic neighborhood that bills itself—with tongue only slightly in cheek—as "the center of the universe." All joking aside, it's a nice place to spend an afternoon, especially on Sundays when the bustling Fremont Sunday Market sets up shop.
The compact neighborhood is ideal for strolling and features plenty of quirky sidewalk art and fun things to do. For starters, check out the six statues that constitute "Waiting for the Interurban" (N. 34th Street and Fremont Avenue N.), a 16-foot bronze sculpture of communist revolutionary Vladimir Lenin (N. 36th Street and Fremont Place N.) and the Fremont Rocket (N. 35th Street and Evanston Avenue N.).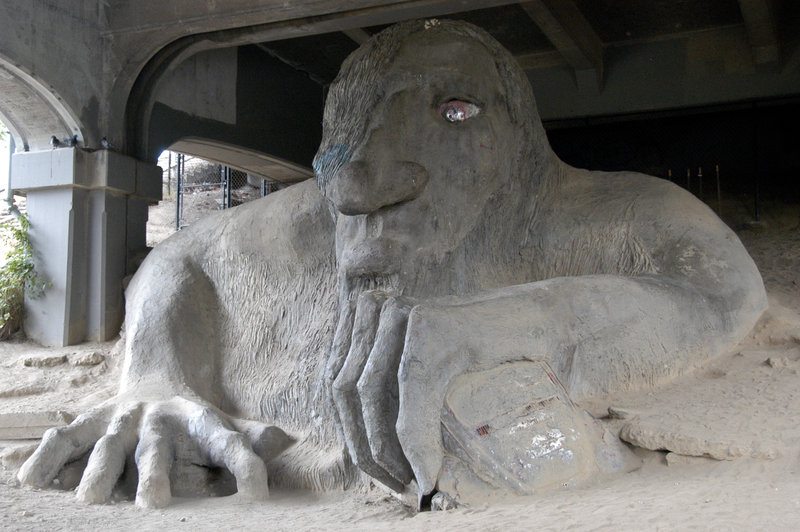 AAA/Katie Broome
Perhaps the most well-known quirky piece of art is the Fremont Troll , a crouching 18-foot-tall statue hiding under the north end of the Aurora Bridge at Troll Avenue N. (N. 36th Street). It's a fun photo spot, especially for kids.
Day 3: EveningA long day of walking and sightseeing calls for a relaxing night at one of Seattle's upscale local restaurants. Soak up stunning views of the Elliott Bay waterfront from your table at Six Seven , where boats nearly hit the windows as they pass by. The menu features creative seafood dishes and Pacific Northwest cuisine.
Or, make your way to The Pink Door , located behind an unmarked door—pink, of course—on Post Alley near the downtown waterfront. Choose to dine indoors (where the mood is romantic and cozy) or out on the patio and enjoy Italian American specialties and a nice glass of wine. Nightly entertainment at The Pink Door is varied and lively, with trapeze artists, jazz ensembles and a Saturday night burlesque show among the offerings.