Shopping in Seattle Shopping at Pike Place Market is flat-out fun and a must for every vacation in Seattle. Yes, it's touristy. Yes, it can get crowded (especially on Saturday and most other days beginning around 11 a.m. until 2 or 3). Yes, street parking is practically nonexistent (the Pike Place Market Parking Garage at 1531 Western Ave. is your best bet if driving). Yes, it helps to know where the restrooms are (in the Sanitary Market and on the downstairs level at the north and south ends of the Main Arcade).
But these are minor inconveniences in the face of bountiful pleasures and all the fun things to do. Pike Place Market is browsing heaven. The sights, the smells, the sidewalk musicians, the seafood-tossing fishmongers, the places to eat and the ambling crowds all make it a sensory experience of the highest order. Those in the know go early on a weekday morning when the vendors are setting up. A map and directory from the Market Information Booth (on 1st Avenue and Pike Place just east of the neon sign) will help you navigate the mazelike layout of the market.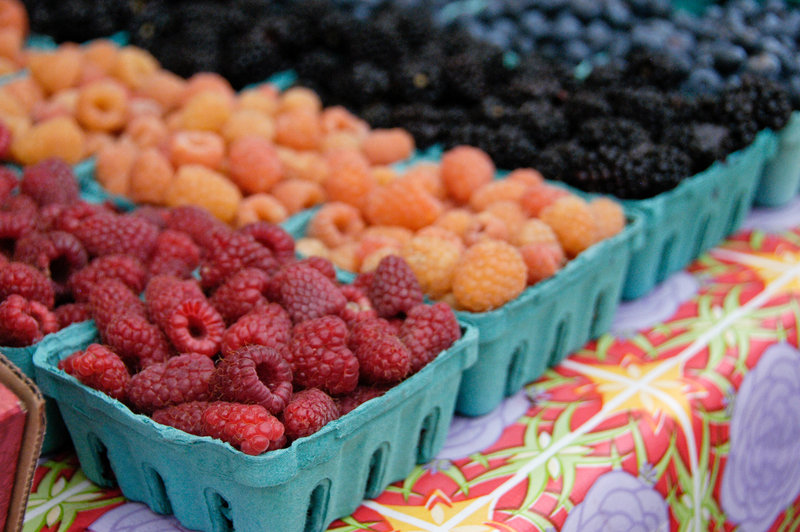 AAA/Katie Broome
Fruit, vegetables and flowers are market mainstays, and locally grown so they change with the seasons. Corner Produce and Frank's Quality Produce (in the Corner Market building near 1st Avenue and Pike Place) are known for offering free samples of mouthwatering peaches, berries or whatever else is in season to passersby. The goods at local restaurants Three Girls Bakery (1514 Pike Pl.) are divine, as are the paper sacks full of hot, fresh mini doughnuts from Daily Dozen Doughnut Co. (93 Pike St.).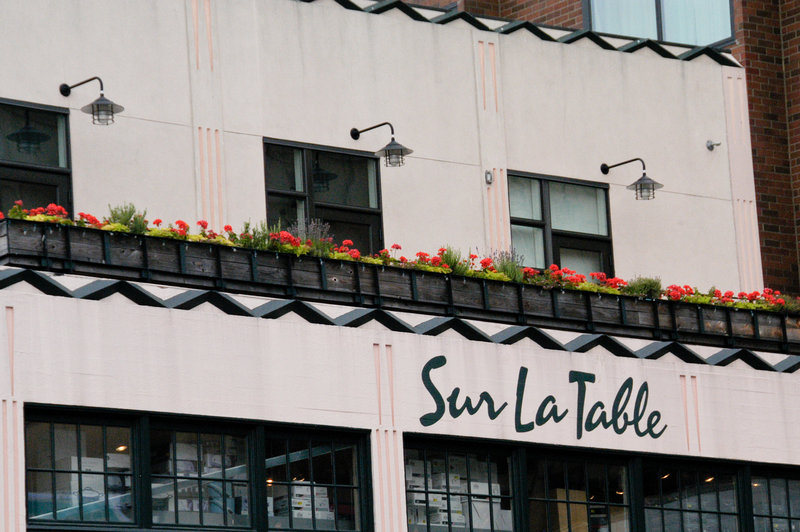 AAA/Katie Broome
One of only two national retailers in the market, Sur La Table 's flagship store (84 Pine St.) offers top-of-the-line cooking supplies and kitchenware. (The other national retailer in Pike Place Market is Starbucks at 1912 Pike Pl., the oldest Starbucks in operation.) Nearby is another popular market mainstay— Beecher's Handmade Cheese (1600 Pike Pl.), where a glass-walled kitchen allows visitors to watch as cheesemakers stir giant vats of cheese curds.
Explore the specialty shops "DownUnder" (on the lower floors of the Main Arcade) where you'll find everything from stacks of books (Lion Heart Book Store) to comics (Golden Age Collectables) to vintage posters and prints (Old Seattle Paperworks).
More Things to Do in Seattle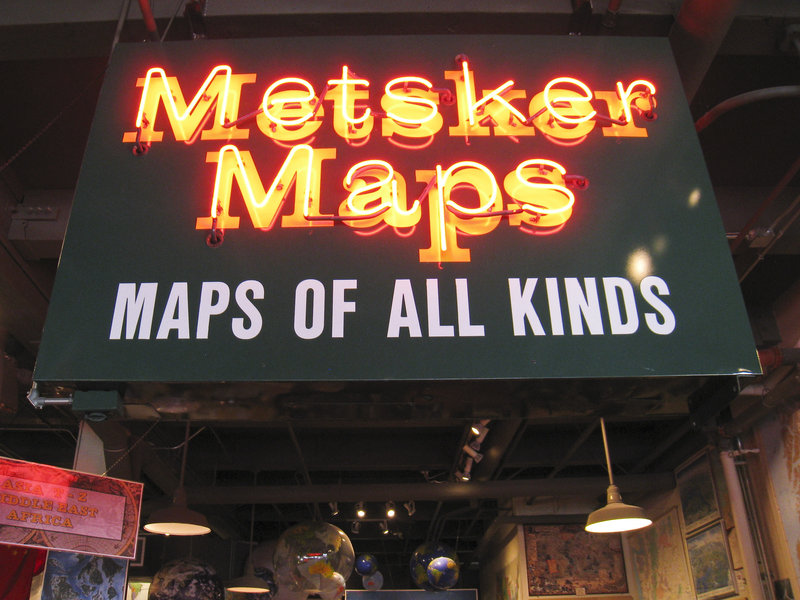 AAA/Katie Broome
Other interesting shops and fun places to go are located near the market on 1st Avenue, including Metsker Maps (1511 1st Ave.), a haven for map lovers and geography enthusiasts. Hard Rock Cafe (116 Pike St.) has a variety of rock 'n' roll souvenirs and music memorabilia.
AAA
If a good old-fashioned tourist trap sounds right up your alley, head to Ye Olde Curiosity Shop (1001 Alaskan Way at Pier 54). In business since 1899, this shop bills itself as a museum, but shrunken heads, prehistoric elephant tusks and the Lord's Prayer engraved on a grain of rice all play second fiddle to the merchandise: a hodgepodge of gag gifts, tchotchkes, Native American art and nautically themed collectibles to share with all your friends back home after your travel.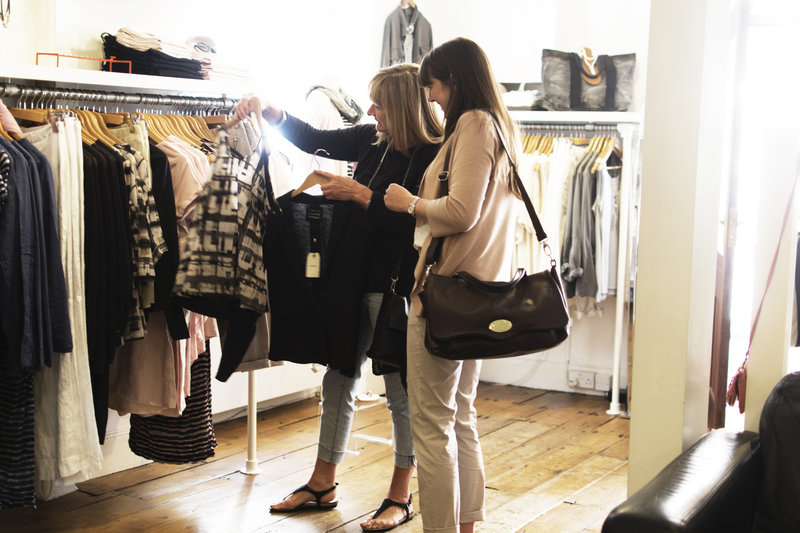 Mypurgatoryyears/iStockphoto.com
Seattle's downtown retail core is between 3rd and 7th avenues and Pine and University streets. This is where you'll find major department stores and a couple of upscale shopping complexes. The four levels at Pacific Place (6th Avenue and Pine Street), offer the usual mix of retailers selling men's and women's apparel, shoes, jewelry and gifts.
There are more stores and nearby restaurants at Westlake Center (400 Pine St. between 4th and 5th avenues). For shopping toward the luxury end of the scale, head down 5th Avenue near Rainier Square for shops like Brooks Brothers, Louis Vuitton and so forth.
Just south of downtown, the International District is home to some unique shops. The Yummy House Bakery (522 6th Ave. S., look for the yellow sign) has all kinds of "Hong Kong-style" cakes and pastries, including squares of feather-light sponge cake—usually sitting on a tray on top of the order counter—egg tarts and a variety of bubble teas. For a one-stop Asian shopping immersion experience, the place to go is Uwajimaya (600 5th Ave. S.). It's a combination grocery, gift and housewares emporium with lots of unusual items.
Stores Unique to Seattle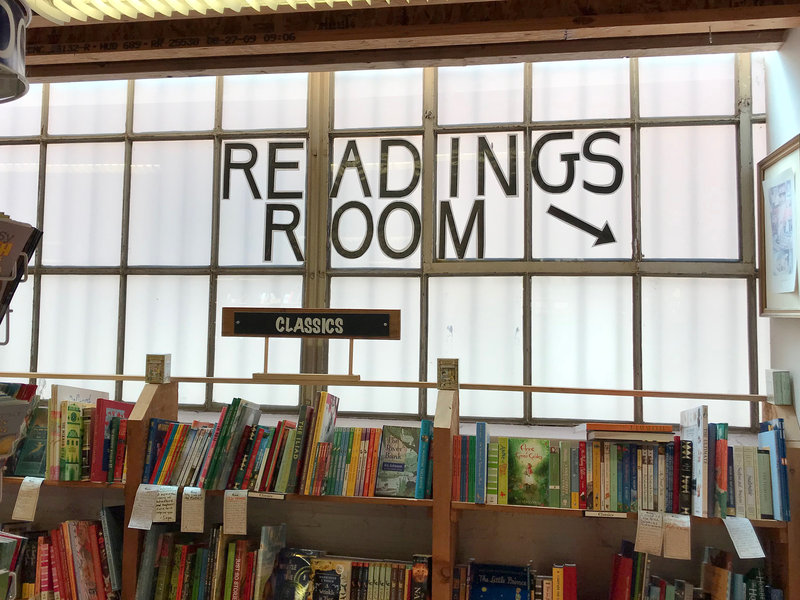 AAA/Katie Broome
Two Seattle neighborhoods—Capitol Hill and Fremont—are funky shopping destinations. The shops along Broadway reflect Capitol Hill's friendly but edgy vibe. Avid readers will want to check out The Elliott Bay Book Company (1521 10th Ave.) during their trip. The independent bookseller's creaky wood floors, comfy chairs and cedar bookcases make it the perfect place to curl up with a good book.
North of Lake Union, compact Fremont is ideal for strolling and has a wide variety of shops. You'll discover mid-century furniture, collectibles, records and all sorts of memorabilia at Fremont Vintage Mall (3419 Fremont Pl. N.). Portage Bay Goods (621 N. 35th St.) offers Seattle-inspired gifts, kids' clothing, art and stationery. Nearby is Ophelia's Books (3504 Fremont Ave. N.), where bibliophiles hunt for used treasures. The busiest shopping day in Fremont each week is Sunday, when the Fremont Sunday Market brings food trucks, antiques and local treasures to N. 34th Street near Evanston Avenue N., rain or shine.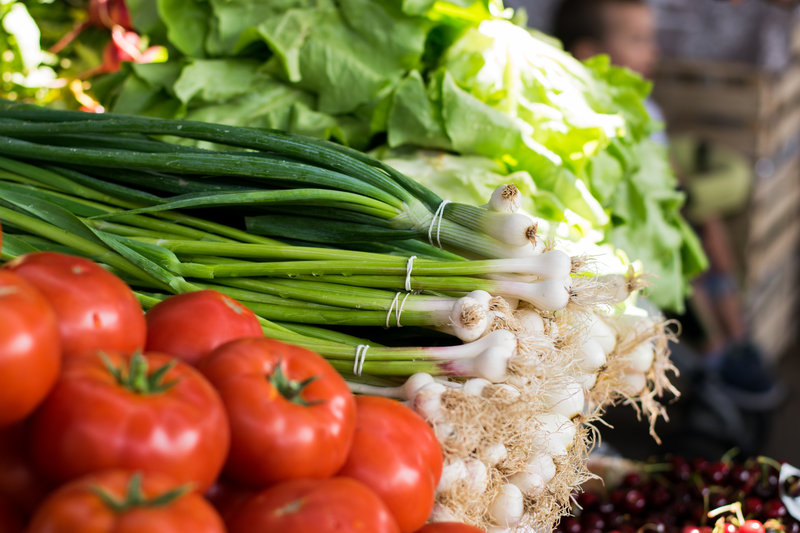 iStockphoto.com/Nevena Ristic
Another popular weekend destination is the Ballard neighborhood, where boutiques, shops and restaurants abound. The Ballard Farmers Market takes place on Sundays year-round on Ballard Avenue N.W. (between Vernon Place N.W. and 22nd Avenue N.W.).
Include a Stop at the Mall on Your List of Things to Do Today
If you don't consider a shopping trip complete without hitting at least one mall, make it University Village (N.E. 45th Street and 25th Avenue E.), especially on a sunny day. This outdoor shopping plaza, sprinkled with fountains and animal sculptures, offers familiar stores like Pottery Barn, Banana Republic, Williams-Sonoma and RH Gallery.