What to Do in Seattle Every Seattle trip should include a stop at Pike Place Market (spreads out from Pike Street and 1st Avenue). The fishmongers' salmon-flinging antics alone are worth a visit, which makes the gorgeous array of produce, baked goods, prepared foods (a shout-out to the mac 'n cheese at Beecher's) and craft stalls simply icing on the cake when it comes to fun things to do in Seattle.
On a clear day, your vacation should include a pilgrimage to the observation deck near the top of the 605-foot Space Needle (400 Broad St.) for the 360-degree panorama of shimmering Puget Sound, the Cascades, the Olympic Mountains and distant Mount Rainier.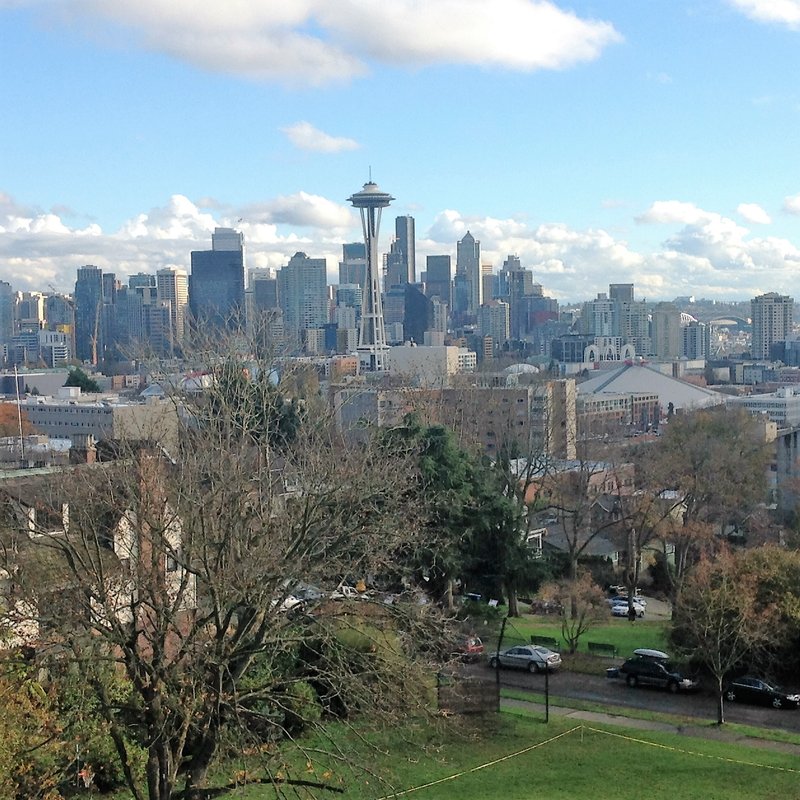 AAA/Inspector 31
Admire another city view from the vantage point of little Kerry Park (211 W. Highland Dr.) on Queen Anne Hill: an unobstructed look at Seattle's impressive downtown skyline, with the Space Needle front-and-center.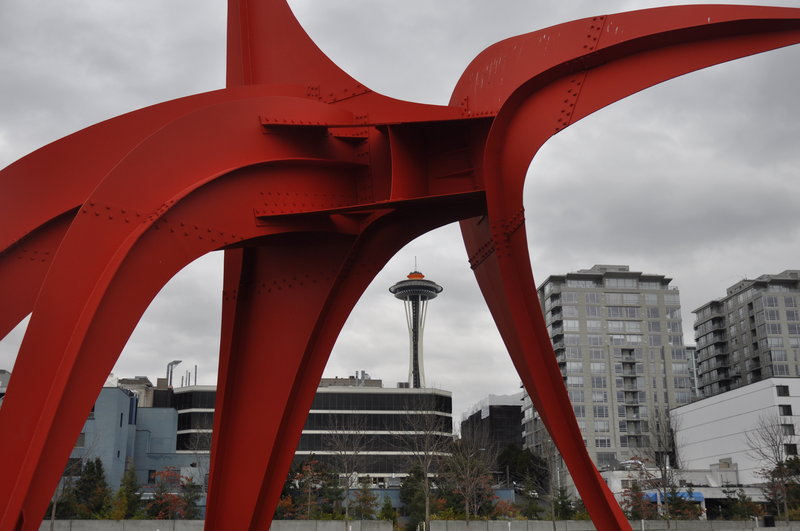 AAA/Photo submitted by Brooke Holt
Stroll through Olympic Sculpture Park (2901 Western Ave.), an expansive green space along the Elliott Bay waterfront, and contemplate Louise Bourgeois' thought-provoking fountain "Father and Son." It's also a peaceful spot to watch a Seattle sunset.
Wondering what to do today? For a crash course in local history, take the Underground Tour (608 1st Ave.) in the Pioneer Square Historic District. It's not only fun but educational, and yes—parts of it take place below street level.
Take a morning walk on the paved path around Green Lake in Green Lake Park (7201 E. Green Lake Dr. N.), popular with legions of strolling, jogging and cycling Seattleites.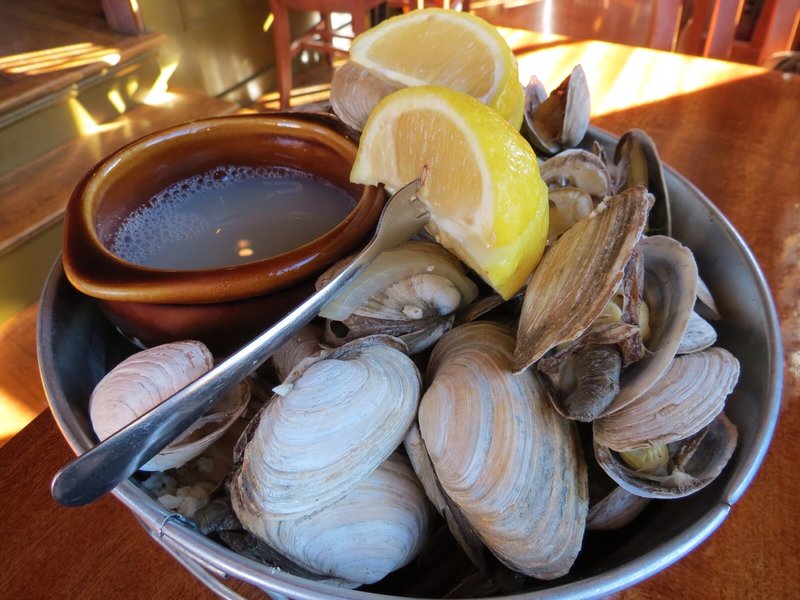 AAA/Inspector 46
Seattle and seafood restaurants go together like yin and yang, so head to Ivar's Acres of Clams (1001 Alaskan Way at Pier 54), one of the favorite local restaurants, and feast on their signature dish—Manila clams and red potatoes bathed in a garlic and white wine butter sauce.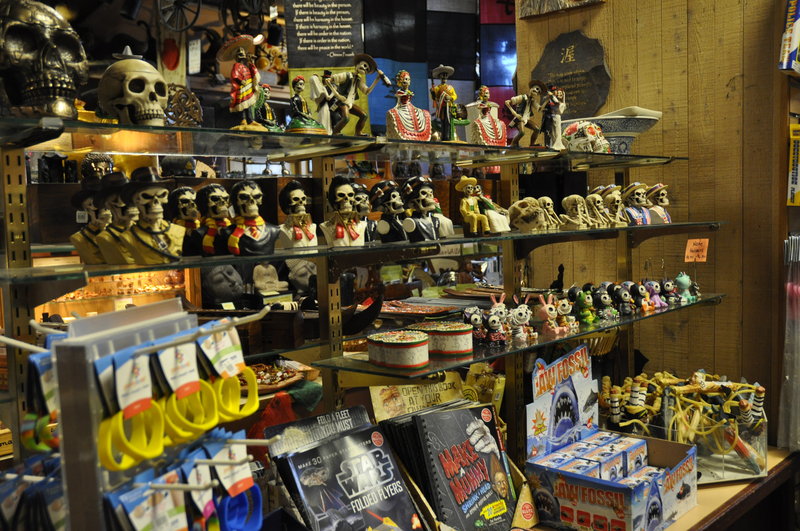 AAA
Saunter next door and check out Ye Olde Curiosity Shop , a quintessential tourist trap that makes grandma's attic look like a spread in Architectural Digest. Every square inch of space—including the walls and ceiling—is crammed with oddities like Siamese twin calves and shrunken heads, and you can purchase everything from fish candy to fart powder.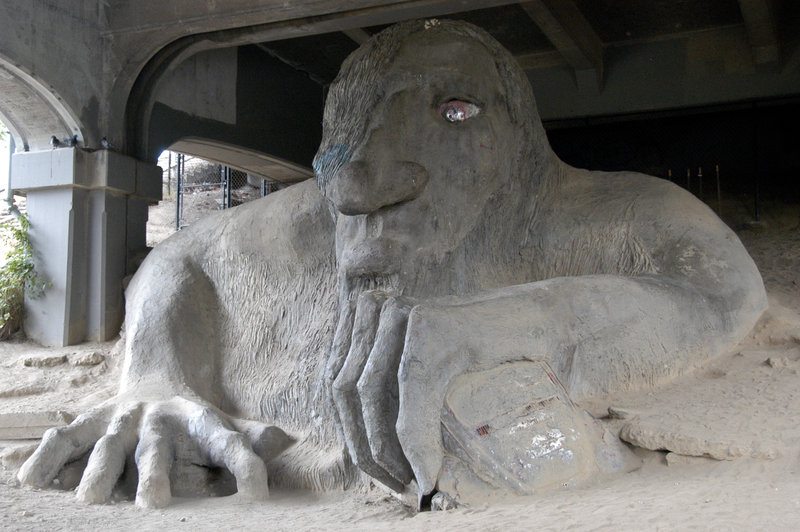 AAA/Katie Broome
While away an afternoon in Fremont, the self-proclaimed "center of the universe," and check out the neighborhood's quirky public art installations like the Fremont Troll (which crouches beneath the north end of the Aurora Bridge). It's the place to be on Sundays when the Fremont Sunday Market brings food trucks, antiques and local treasures to the corner of Evanston Avenue and N. 34th Street.
Watch boats navigate the
Hiram M. Chittenden Locks
(3015 N.W. 54th St.) on the Washington Ship Canal, used by all types and sizes of vessels to negotiate a chain of freshwater lakes to saltwater Puget Sound. Then observe migrating salmon in the
Fish Ladder
, a stairway that allows them to bypass the locks en route to their spawning grounds.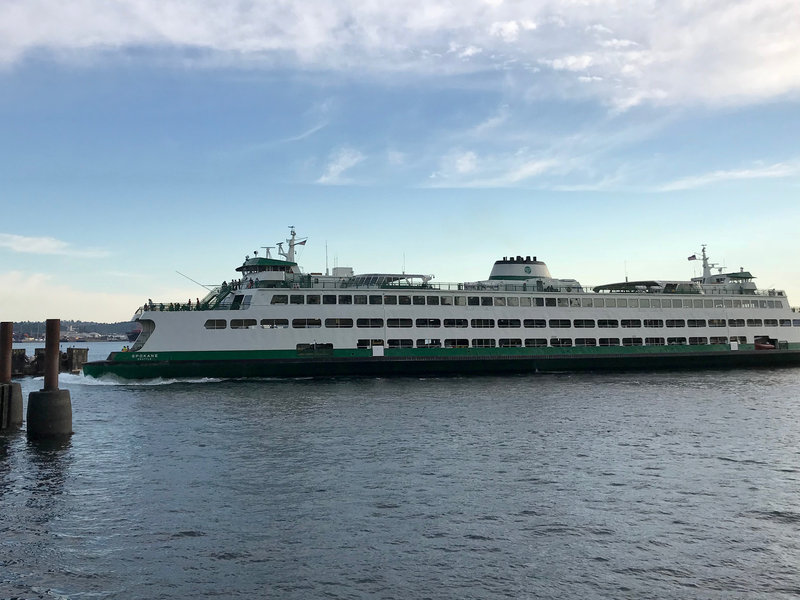 AAA/Katie Broome
Hop aboard the Washington State Ferry (801 Alaskan Way at Pier 52) to Bainbridge Island and feel the wind on your face as the boat crosses Elliott Bay.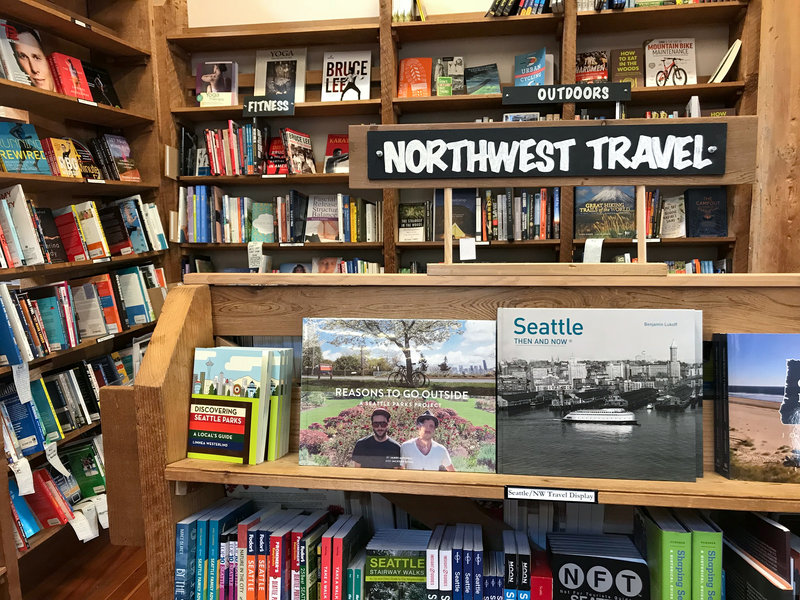 AAA/Katie Broome
The Elliott Bay Book Company (1521 10th Ave.) was a Pioneer Square institution for 36 years before moving to Capitol Hill. The current digs retain the same cedar bookcases, and longtime customers know that this independent store remains one of the city's best places to curl up with a good book.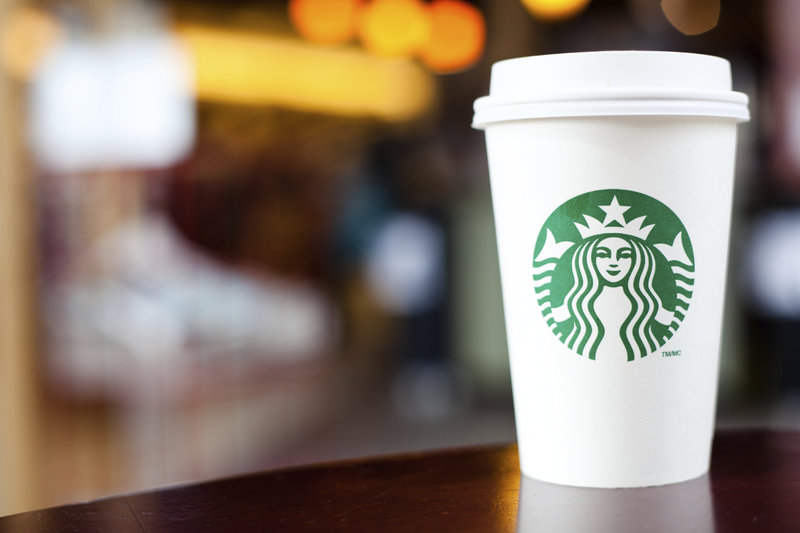 iStockphoto.com/garett_mosher
Is there really a Starbucks on every corner? No, but the popular brand has hundreds of outlets in the Seattle area. Indulge in your favorite concoction at Pike Place Market—the oldest operating location for the coffee chain. If you like views with your latte, visit the location on the 40th floor of the Columbia Center (701 5th Ave.).