Performing ArtsHome to more than 200 professional theater and dance companies, Toronto claims to be the third largest live theater center in the English-speaking world, after London and New York. More than 10,000 performances are offered each year at more than 90 venues, and productions average 75 a month.
Dance Founded in 1951, the National Ballet of Canada, with more than 60 dancers, is one of the largest troupes in North America. Performances are held winter through spring at the Four Seasons Centre for the Performing Arts, Queen Street and University Avenue; phone (416) 345-9686 for information, (416) 345-9595, (866) 345-9595 or Ticketmaster at (855) 985-5000 for tickets.
The Toronto Dance Theatre, with a modern repertoire, is best known for its bold and beautiful choreography. Performances are given at the 450-seat Fleck Dance Theatre, 207 Queens Quay W., in the Queen's Quay Terminal at Harbourfront Centre, and at the company's own Winchester Street Theatre in Cabbagetown, which it shares with the School of Toronto Dance Theatre. For either venue, phone (416) 967-1365 for information and tickets.
Film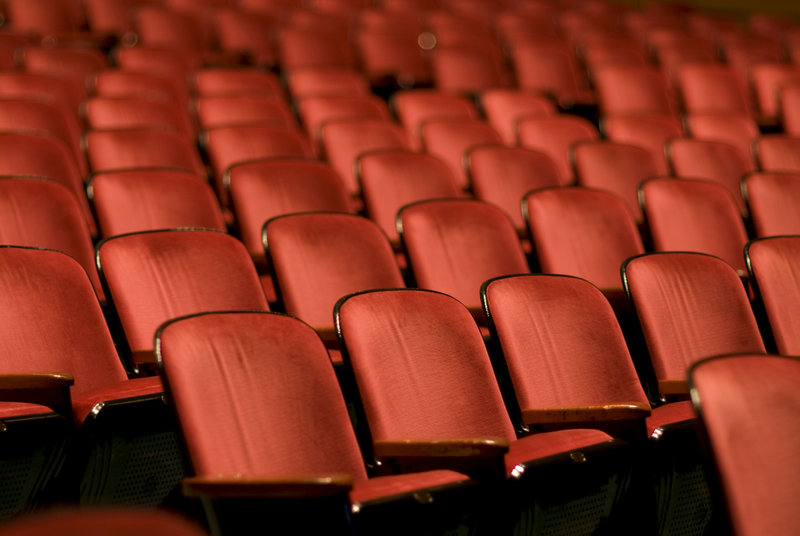 Kirby Hamilton/iStockphoto.com
As the third-largest television and film production center in North America and the home of the Toronto International Film Festival, the city plays host to a wealth of screenings each year. Take in retrospectives and thematic showings at Bloor Hot Docs Cinema, 506 Bloor St. W., (416) 637-3123; and the Fox Theatre, 2236 Queen St. E., (416) 691-7335 for information or (416) 691-7330 for recorded film listings.
Music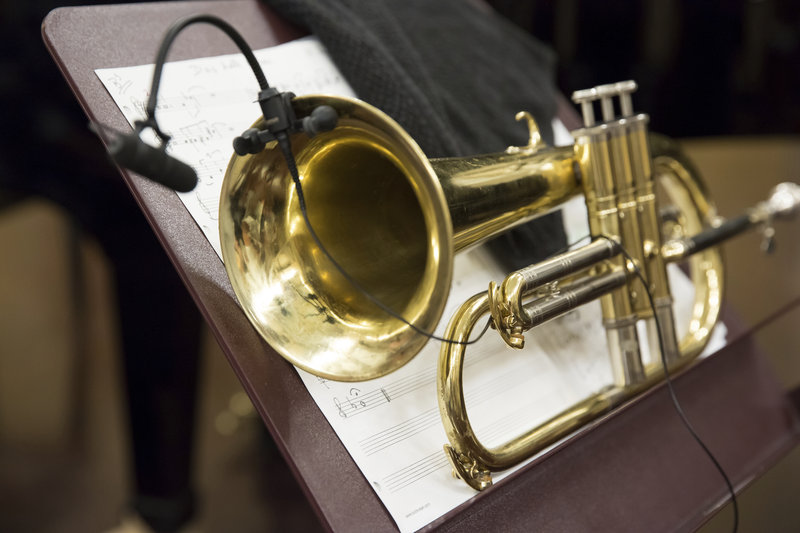 AAA/iStockphoto.com
One of Canada's foremost ensembles, the Toronto Symphony Orchestra, performs September through June in front of more than 260,000 attendees; phone (416) 598-3375. The orchestra also performs frequent concerts on CBC radio. The Toronto Mendelssohn Choir, with 180 members, has been in existence since 1894. They performed much of the choral music for the movie "Schindler's List." Both groups perform at the 2,800-seat Roy Thomson Hall, 60 Simcoe St.; phone (416) 598-0422 for information; for tickets contact RCM Tickets, phone (416) 408-0208.
For fun things to do with friends, attend summer concerts at the Canadian National Exhibition Bandshell, Kingswood Music Theatre at Canada's Wonderland in Vaughan, Nathan Phillips Square, Molson Canadian Amphitheatre at 909 Lake Shore Blvd. W. and in city parks. In the Toronto Music Garden, 475 Queen's Quay W. between Bathurst Street and Spadina Avenue, the Summer Music season, July through mid-September, features free classical and world music performances on Sunday afternoons and Thursday evenings. Phone the Harbourfront Centre, (416) 973-4000, for information.
Special concerts are presented throughout the year at the Scotiabank Arena and Rogers Centre as well as at Massey Hall, 178 Victoria St., and Convocation Hall, on the campus of the University of Toronto.
OperaThe Canadian Opera Company is the largest producer of opera in Canada, presenting seven fully-staged productions each season. Its performances of the classics, with occasionally more adventurous fare, take place September through June. Home stage is the Four Seasons Centre for the Performing Arts, Queen Street and University Avenue. Opera enthusiasts have enjoyed performances by such visiting divas as Joan Sutherland, Marilyn Horne and Martina Arroyo. For information about performances, phone (416) 363-6671; for tickets, phone (416) 363-8231 or (800) 250-4653.
The Toronto Operetta Theatre specializes in lighter fare at the St. Lawrence Centre for the Arts, 27 Front St. E.; for information, phone (416) 922-2912, and for tickets, phone (416) 366-7723 or (800) 708-6754.
Theater"Broadway North," as Toronto sometimes is called, can be counted among the best cities in North America for live theater, ranking with New York City and Chicago. Venues are numerous and varied—some sleek and modern, others classically revived. If you're in search of fun things to do with family and friends, hit up one of these venues.
The Sony Centre for the Performing Arts, 1 Front St. E., reflects the cultural richness of Toronto through presentations of concerts and a variety of stage productions including Broadway musicals; phone (416) 368-6161 for information or Ticketmaster at (855) 985-5000 for tickets.
The Greenwin and Lyric theatres at the Meridian Arts Centre, 5040 Yonge St., stage classic and contemporary musicals such as Cole Porter's "Anything Goes" and "Rent." For performance information, phone (416) 250-3708; for tickets, phone Ticketmaster at (855) 985-2787.
The restored Royal Alexandra Theatre, 260 King St. W., presents scintillating theater and treats the audience to the finest of amenities—plush carpeting and gilded embellishments amid cherry wood and marble surroundings. Just a few doors away at 300 King St. W. is the 2,000-seat Princess of Wales Theatre. One of the city's most beautiful buildings is the Ed Mirvish Theatre, a once-spirited vaudeville showplace at 244 Victoria St. For information about all three theaters phone TicketKing at (416) 872-1212 or (800) 461-3333 for tickets.
Built in 1913, the elegant Elgin and Winter Garden Theatre Centre, 189 Yonge St., continues to impress patrons with top-notch theater; phone Ticketmaster at (855) 985-5000. Tours, offered on Thursday and Saturday, include both theaters, the lobbies and lounges, a backstage exhibit and a dressing room from the vaudeville era; phone (416) 314-2871 for tour information.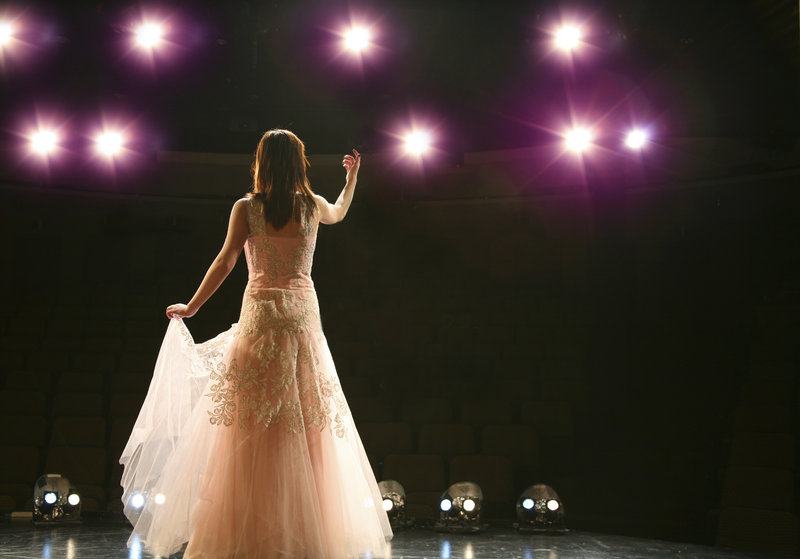 goodynewshoes/iStockphoto.com
The St. Lawrence Centre for the Arts, at the corner of Front and Scott streets, contains the 875-seat Bluma Appel Theatre and the smaller Jane Mallet Theatre. Each presents a variety of contemporary and classical productions infused with the talents of the ingenious Canadian Stage Company. For more information phone (416) 366-1656; for tickets phone (416) 366-7723 or (800) 708-6754.
The Factory Theatre, 125 Bathurst St., is known for showing original Canadian works; phone (416) 504-4473 for information or (416) 504-9971 for tickets. Wildly innovative plays are offered at the Tarragon Theatre, 30 Bridgman Ave.; phone (416) 531-1827.
More stage productions are offered at the Hart House Theatre, 7 Hart House Cir., on the University of Toronto campus, (416) 978-8849; and Theatre Passe Muraille, 16 Ryerson Ave., (416) 504-7529.
The cast of the Young People's Theatre, 165 Front St. E., offers a variety of performances intended for children; phone (416) 363-5131 for more information or (416) 862-2222 for tickets.
Ticketmaster handles tickets for most of Toronto's major theaters; phone (416) 985-5000. Half-price tickets to professional performing arts events in the Toronto area are available on the day of the performance from the T.O. TIX booth in Yonge-Dundas Square at 1 Dundas St. E.; phone orders are not accepted. The booth is open Tuesday through Saturday noon-6:30; tickets for Sunday and Monday performances are sold on Saturday. Advance full-price tickets also can be obtained from the Toronto Alliance for the Performing Arts for many smaller non-profit theater companies or some out-of-town theaters; phone (416) 536-6468. The same phone number gives recorded information about available shows.
Toronto is a major center for radio and television production. For free tickets to Canadian Broadcasting Corporation shows phone (416) 205-3311.