Let Atlanta Show You Some Southern Hospitality
Atlanta is the capital of Georgia and the epicenter of the New South. While the city retains some of its small-town atmosphere in many ways—such homey neighborhoods as Virginia-Highland and Little Five Points, blooming dogwoods and azaleas that politely announce springtime and the genteel hospitality practiced by true Southerners—it is far from the sleepy Southern town that Gen. Sherman burned to ashes in his 1864 March to the Sea.
Sleek skyscrapers house headquarters to some of the country's biggest business names, and traffic rivals the professional gridlock found in other major metropolitan areas, but the atmosphere is pleasant. Perhaps it's all the sweet tea, but Atlanta is one big city that retains its Southern charm. The host for the Centennial Olympic Games, Atlanta is home to several professional sports teams whose fans are (dare we say) well-mannered. And one of the city's best preserved sites, the historic Fox Theatre, was saved from destruction by the goodwill of gracious Atlantans.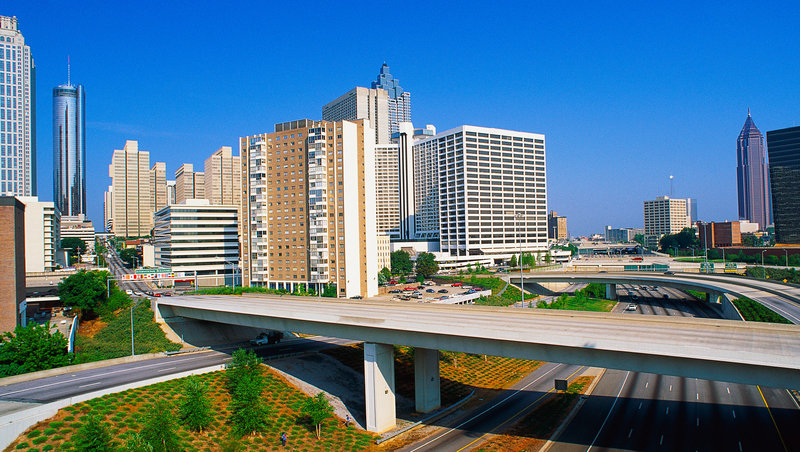 Even though driven Northerners count for more than half of the city's ever-growing population, you'll still encounter a slow pace if you look. Hints of the Old South can be found at historic sites, and heard—in the slow drawl of a "yes, ma'am."
Find the Heart of Atlanta
Atlanta—also known as Hotlanta, Mylanta and The Big Peach—has had a lot going on since 1837, when an army engineer surveyed routes for the Western and Atlantic Railroad that would connect Georgia with Chattanooga and provide a trade route to points west. A train depot was built within spitting distance of where MARTA's Five Points station stands today.
Less than 30 years later the enterprising young city became a smoking ruin when Gen. William Tecumseh Sherman torched it on his infamous "March to the Sea" across central Georgia. But Atlanta rose phoenix-like from the ashes and prospered. A century later native son Dr. Martin Luther King Jr. won the Nobel Peace Prize; 4 years after that prestigious honor his funeral and burial took place in the city.
Simultaneously extolled as a shining example of the "New South" and excoriated as a capital of crime, Atlanta's truth—as always—lies beyond the headlines. But if you judge the measure of success by an impressive vertical profile, it stands quite tall. At 1,039 feet, Bank of America Plaza (600 Peachtree St. N.E.) is one of a handful of buildings in the U.S. breaking the 1,000-foot barrier. In fact Atlanta has three separate skylines—downtown, Midtown and Buckhead. And more than 65 streets, avenues and drives in the metro region include "Peachtree" in their name, which has to be some sort of record.
Looking beyond the statistics—and lacing up your walking shoes for a little exploring—will uncover the Southern grace and rich historical legacy that are integral components of the cityscape that makes it a popular travel destination. That's certainly the case with the Margaret Mitchell House, which you might pass without even noticing (it's at 979 Crescent Ave. N.E.). During the 1920s the unobtrusive building was called the Crescent Apartments, and it was in apartment #1 that Mitchell wrote her Pulitzer Prize-winning novel "Gone With the Wind."
If you're looking for fun places to go, 660 Peachtree St. N.E. is where the Fox Theatre is located. The opulent interior of this Atlanta landmark is straight out of a Moorish/Egyptian fantasy. A checkered past includes moments of glory as well as an impending date with the wrecking ball in the 1970s—before the theater was spared from demolition thanks to committed citizens who organized a vigorous "Save the Fox" renovation campaign. This grand old palace remains just about the best place in town to see a show.
Atlanta doesn't lean entirely on past glories, though. Next to Centennial Olympic Park, the Center for Civil and Human Rights is a striking, LEED-certified, sustainable building. Representing hands, two curved walls covered in differently hued panels cradle the center. The effect is one of angular sculpture conveying the strength, optimism and uplifting spirit of the center, while the panels represent how different individuals can come together to create social progress.
And yet some things are impervious to the passage of time. Historic Oakland Cemetery, founded in 1850, grew significantly in size when it came time to bury 6,900 Civil War soldiers. The final resting place of prominent Atlantans Margaret Mitchell, Maynard Jackson and Bobby Jones, the cemetery contains a fascinating assemblage of 19th-century mausoleums and headstones. Then head to The Varsity's original downtown location on North Avenue, which opened in 1928. In response to the genially barked question "What'll ya have?" order a "heavyweight," a "ring one" and a "frosted orange." Trust us; this beloved drive-in has fed hordes of hungry people—especially after Georgia Tech football games—for what seems like forever.
By Car
Major highways provide speedy access to Atlanta from nearly all directions. Three interstate highways cross the Perimeter (I-285), which circles the city. I-75 (the Northwest Expressway) joins I-85 (the Northeast Expressway) just north of downtown to become the Downtown Connector (I-75/85), which passes to the east of downtown.
From the southeast I-75 becomes the South Expressway to the point south of downtown near the Georgia State Capitol, where it meets I-20 from the east (the East Expressway) and the west (the West Expressway).
Other roads also run from I-285 toward downtown. I-85 approaches the city from the southwest, joining the South Expressway within I-285. The Arthur Langford Parkway (SR 166) also connects the southwest portion of I-285 with the South Expressway. US 78 from the east passes Stone Mountain before crossing I-285, after which it runs into Scott Boulevard and Ponce de Leon Avenue.
Additional highways that approach the city include SR 400 from the north, which crosses I-285 and ends on I-85 just north of the I-85 and I-75 connector; US 41 from the northwest, which runs into the Northside Parkway inside I-285; and US 19, which becomes Roswell Road, Peachtree Street and finally Spring Street as it moves south. Because of the profusion of expressways, be sure to use a detailed map of the city.
Getting Around
Try to time your arrival in Atlanta after rush hours when it is easier to navigate the high-speed expressways and meandering main streets. Rush hours in general are from 6:30 to 10 a.m. and from 3:30 to 7 p.m. during which expressway traffic in both the city and the suburbs is often bumper-to-bumper. Observe posted speed limit signs to keep your trip safe.
Interstate traffic in the Metro Atlanta area is monitored and managed by NAVIGATOR, the Georgia Department of Transportation's Intelligent Transportation System (ITS). NAVIGATOR's Traffic Management Center provides 24/7 information and alerts on traffic delays, incidents and road construction.
Street System
The center of the downtown area is the Five Points Intersection, where Peachtree, Marietta, Decatur, Edgewood and Whitehall converge near the site of the original surveyor's stake. It also is where the city's four geographical divisions—N.E., N.W., S.E. and S.W.—merge.
Atlanta is not laid out in the traditional grid, so there are few rectangular blocks and square intersections. The main street is Peachtree, extending north and south through the center of the city; North and Ponce de Leon avenues are the principal east-west links. The Downtown Connector (I-75/85) skirts the business district. The East and West expressways (I-20) carry traffic from the city center.
Though Peachtree Street is the main thoroughfare through the city, there are more than 65 other streets, avenues and lanes in the metro area that include the name "Peachtree." Do not be misled by West Peachtree Street, Peachtree Memorial Drive, Peachtree View, Peachtree Circle, Peachtree Heights, Peachtree Place, Peachtree Battle Avenue, Peachtree Hills Avenue or a similar name. Also pay close attention to the directional indicators of streets. Peachtree Street N.E. and Peachtree Street N.W. may be the same road, but if you head to the wrong one, you will find yourself on the opposite side of town from your intended location.
Parking
On-street parking in the downtown business district is virtually nonexistent. One option is group travel, which can reduce parking costs and save some money for your trip. If you must park in Atlanta, garages and lots are plentiful throughout the city, with rates usually $3-$5 for the first hour or $10-$20 per day. Rates downtown, especially near the CNN Center, the Georgia World Congress Center and the State Farm Arena, may be higher. Many parking lots and decks now offer "early bird specials": Drivers parking before 9 or 10 a.m. and leaving after 2 or 3 p.m. pay about $5 per day. Metered parking is available in other areas, but it is usually strictly enforced during business hours and violators' cars are often towed.
Public Transportation
Atlanta's Metropolitan Atlanta Rapid Transit Authority (MARTA) has a 47-mile Rapid Rail transit system and extensive connector bus routes. Buses are available to Six Flags Over Georgia. Minimum fare is $2.50; $1 (ages 65+, Medicare card holders, and the physically and mentally impaired); free (under 47 inches). For information contact the route information center Mon.-Fri. 7 a.m.-7 p.m., Sat.-Sun. and most holidays 8 a.m.-5 p.m.; phone (404) 848-5000.
The Peach, or MARTA Route 110, offers bus service with frequent stops, many at some of the city's most historic and popular locations. The fare is $2.50; $1 (ages 65+, Medicare card holders, and the physically and mentally impaired); free (under 47 inches). It includes transfers to other MARTA bus and rail services. The Peach is available daily 6 a.m.-1 a.m. and departs every 30 minutes.
The Buckhead Uptown Connection (BUC), a free weekday shuttle service, transports passengers to popular business destinations. The Lenox Park Shuttle departs from MARTA's Lenox station and runs every 10-15 minutes from 6:30 a.m.-8 p.m., traveling northeast on E. Paces Ferry Road and circling the AT&T/Lenox Park campus via Lake and Lenox Park boulevards. A lunchtime extension to the Lenox Square food court runs every 20 minutes 11:30-2:30. The Piedmont-Lenox Shuttle departs from the northern concourse of MARTA's Buckhead station. It departs every 10 minutes from 6:30-9:30 a.m. and 3:30-7 p.m., serving businesses along Tower Place Drive and Lenox and Piedmont roads, including the Piedmont Center. Phone (404) 812-7433 to confirm route, schedule and fare information.
The Atlanta Streetcar provides another convenient way to reach downtown destinations between Centennial Olympic Park and Martin Luther King Jr. National Historic Site; phone (404) 546-5785 for schedule information.
Tech Trolley bus service is provided by the Georgia Institute of Technology and offers access to Technology Square, the Midtown MARTA station and the institute's campus. The trolley runs Mon.-Fri. 5:45 a.m.-10:30 p.m., Sat. 10-6:30, Sun. 3-9:45, fall-spring. Schedule is reduced in summer; phone for details. Phone (404) 385-7275 to confirm the schedule.
Megabus, departing from W. Peachtree Street N.W. and Pine Street N.E., offers daily departures to such cities as Birmingham, Charlotte, Chattanooga, Memphis, Nashville and Orlando; phone (877) 462-6342.
Sales Tax
The sales tax in the Atlanta metro area is 8.9 percent. An additional 7 percent is levied on hotel rooms, bringing the total tax on hotel stays to 15 percent.
Police (non-emergency)
(404) 614-6544
Time and Temperature
(770) 455-7141
Hospitals
Wellstar Atlanta Medical Center, (404) 265-4000; Emory Saint Joseph's Hospital, (678) 843-7001; Emory University Hospital, (404) 712-2000; Grady Memorial Hospital, (404) 616-1000; Northside Hospital, (404) 851-8000; Piedmont Atlanta Hospital, (404) 605-5000.
Air Travel
Atlanta is served by Hartsfield-Jackson Atlanta International Airport (ATL), nine miles southwest of the business district via the Southwest Expressway and I-85. You can find cheap plane tickets and travel packages by visiting AAA.com or meeting with a AAA Travel counselor.
Rapid rail transportation to downtown Atlanta and the metropolitan area is provided by the Metropolitan Atlanta Rapid Transit Authority (MARTA). The fare is $2.50; $1 (ages 65+, Medicare card holders, and the physically and mentally impaired); free (under 46 inches).
Taxi fare to downtown Atlanta averages $30 with a $2 charge for each additional person. A fuel surcharge may apply. Travel time to the business district is about 30 minutes.
Rental Cars
Hertz, with offices downtown and at the airport, offers discounts to AAA members; phone (404) 530-2925 or (800) 654-3080. For listings of other agencies check the telephone directory.
Rail Service
Amtrak train service is provided out of Southern Railway's Peachtree Station, known locally as Brookwood Station, at 1688 Peachtree St. N.W.; phone (800) 872-7245. Atlanta is a major stop on Amtrak's route known as "The Crescent," which connects New York City with New Orleans.
Buses
Greyhound Lines Inc., 232 Forsyth St. S.W., is the major bus line serving Atlanta; phone (404) 584-1728 for recorded information or (800) 231-2222. There is a location at the airport at 6000 N. Terminal Dr.; phone (404) 765-9598.
Taxis
Cab companies include Checker Cab, (404) 351-1111; and Yellow, (404) 521-0200. Taxis are metered. Base fare for Checker Cab and Yellow is $2.50, $2 for each additional mile and $2 for each additional passenger. A fuel surcharge may apply. Other taxi companies are listed in the telephone directory.
Public Transportation
Atlanta's public transportation consists of the Metropolitan Atlanta Rapid Transit Authority's (MARTA) bus, rail and subway systems. See Public Transportation for details.
Note: Attraction listings often include the nearest MARTA Rapid Rail stop and, if applicable, the number of the connecting bus route.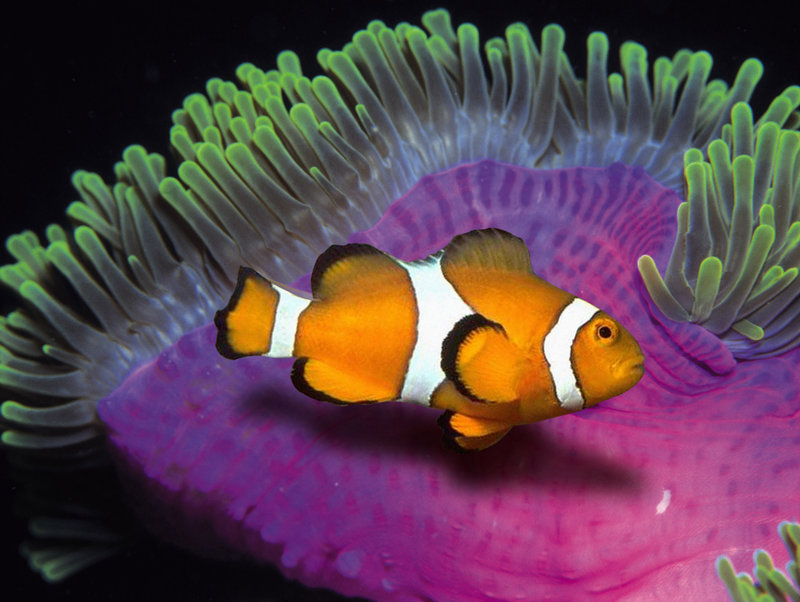 Aquarium of the Pacific/Photo courtesy of the Aquarium of the Pacific
What to do in Atlanta
Say hello to a whale shark and other denizens of the deep at the
Georgia Aquarium
(225 Baker St. N.W.) where exhibits range from tropical coral reefs to freshwater rivers. Among the exotic inhabitants at this state-of-the-art facility are perpetually smiling beluga whales, bizarre-looking cuttlefish and dapper penguins.
Stone Mountain
(I-285 & US 78) is bowl-shaped rather than pointy, making the 1.3-mile hike to the summit easier than you might think; just follow the yellow-dotted line painted on the ground. If visibility is good you can see Atlanta's skyline and even the north Georgia mountains in the distance. Stick around at night to catch the Lasershow Spectacular.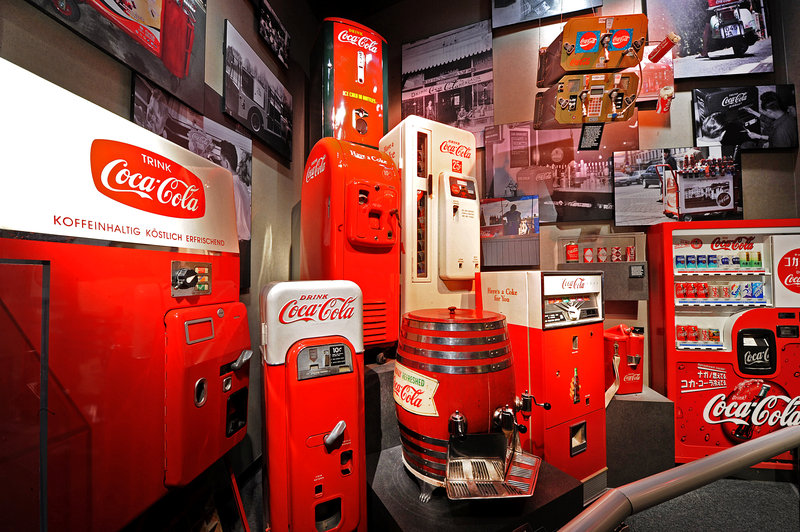 Ever taste Vegitabeta or Sparberry? Now is your chance. Try more than 100 beverages from around the globe—including Coca-Cola varieties—at the
World of Coca-Cola
(121 Baker St. N.W.). It's one of the most popular things to do in Atlanta.
If it's a hot day, head downtown to Centennial Olympic Park (265 Park Ave. West N.W.) and frolic in the Fountain of Rings. The park's lawn also happens to be a nice spot for a picnic.
Tour the "Fabulous"
Fox Theatre
(660 Peachtree St. N.E.) an opulent throwback to the days when an old-fashioned movie premiere was a real event. The tour is a fascinating look at a building that came close to being demolished in the early '70s but staged a comeback in the '80s after an extensive, and still ongoing, renovation.
Journey to the
Archibald Smith Plantation Home
(935 Alpharetta St. in nearby Roswell) to explore lavish antebellum mansions that were an integral part of the Deep South. Docent-led tours explore the house—complete with original furnishings—and outbuildings.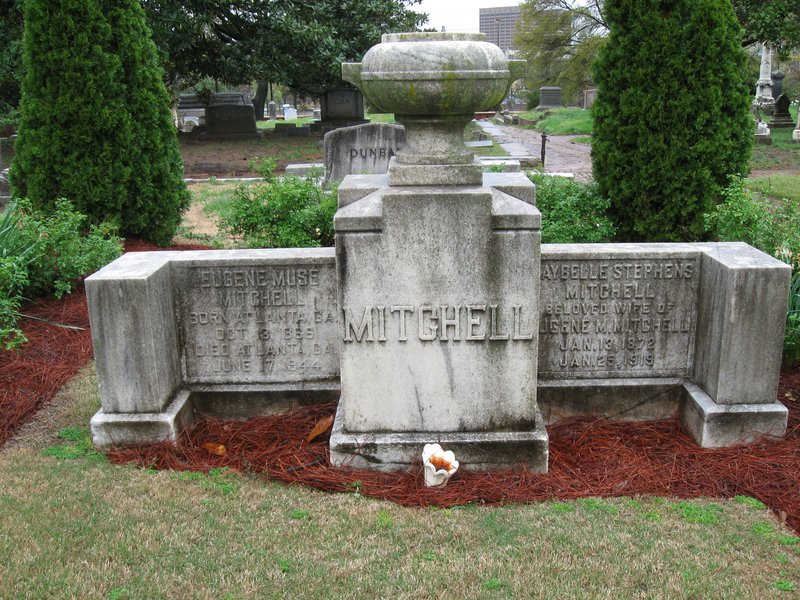 Founded in 1850 when Atlanta outgrew its municipal graveyard and subsequently enlarged when the city needed space to lay to rest some 7,000 Civil War soldiers,
Historic Oakland Cemetery
(248 Oakland Ave. S.E.) contains rows of anonymous headstones as well as impressive marble mausoleums and monuments. "Gone With the Wind" author Margaret Mitchell is one of the notable Atlantans laid to rest here.
Guided tours of the
Martin Luther King Jr. National Historic Site
(450 Auburn Ave. N.E.) visit King's boyhood home, his crypt and the church where he preached. Portions of the Sweet Auburn neighborhood he grew up in have been preserved. Atlanta's many historical destinations provide options for family or group travel arrangements.
Delve further into the civil rights movement—and current human rights movements—at the
Center for Civil and Human Rights
(100 Ivan Allen Jr. Blvd.). Learn how past movements have impacted society, and see how you can get involved in an issue you feel passionately about.
Sip a specialty cocktail at the bar in
The Sun Dial
(73rd floor of
The Westin Peachtree Plaza
, 210 Peachtree St. N.W.). Are you looking for things for couples to do? Have a romantic meal at the restaurant, and enjoy the splendid panorama of downtown from this lofty perch.
Hang out in the Little Five Points neighborhood (junction Euclid and Moreland aves). Bohemian is the buzzword here, from music to fashion to art, and there are some funky shops selling all kinds of cool stuff.
Learn where to eat from your favorite show. The Food Network has called the burger at
Holeman and Finch Public House
(2277 Peachtree Rd. N.E.) one of the country's best. It's a classic double-patty cheeseburger on a house-made bun, with homemade ketchup and mustard on the side. It's easily one of the best places to eat in Atlanta.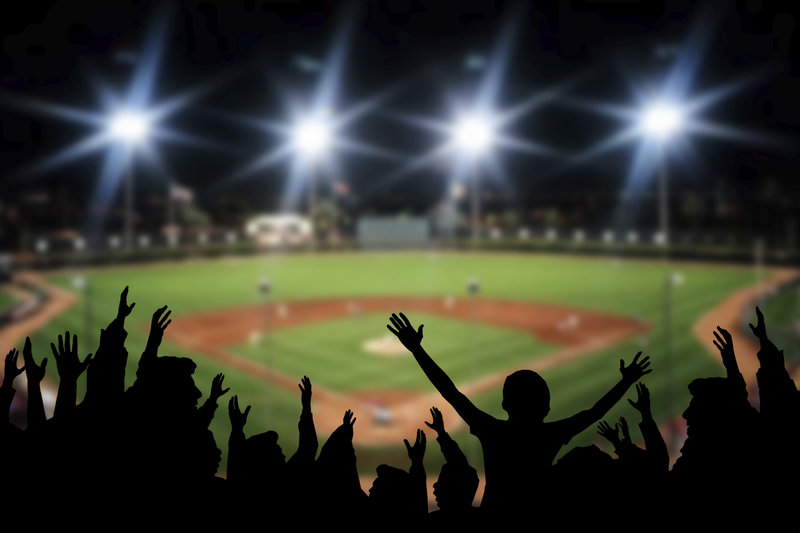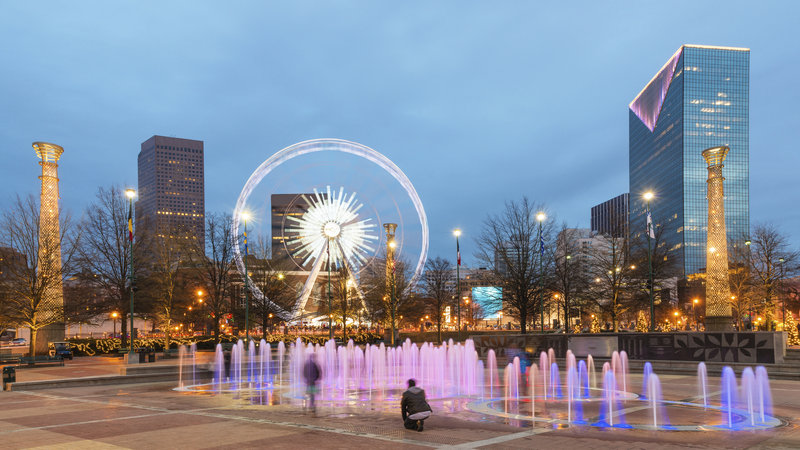 RobHainer/iStockphoto.com
Fun Things to Do for Kids Under 13
Say hello to Kermit the Frog, Miss Piggy and Big Bird at the
Center for Puppetry Arts
(1404 Spring St. N.W.). The museum is one of the biggest of its kind and offers a collection of puppets, shows and workshops. Live performances usually draw a crowd (advance reservations are highly recommended), so find a seat and get ready to ooh and aah. Kids can put on their own puppet shows with creations made at a hands-on workstation.
Little Lego fans will enjoy constructing a model with a master builder, making and racing miniature cars, and playing at
LEGOLAND Discovery Center Atlanta
(3500 Peachtree Road, N.E.). They will also have fun rescuing a princess on the Kingdom Quest ride and watching shorts in the 4D Cinema.
The 21-acre Centennial Olympic Park (265 Park Ave. West N.W.) was the staging grounds of the 1996 Summer Olympics. The area features trails and amenities. Plenty of nearby restaurants ensure you have a place to rest and eat lunch before round two of your kids' adventures. Bring a towel; the fountains are a perfect way to cool down in the dog days of summer. During chilly winter months, there's ice-skating to keep everyone occupied.
Peer into the waters of the renowned
Georgia Aquarium
(225 Baker St. N.W.). The big draw is the manta rays and whale sharks in 6.3 million gallons of water. But otters, penguins, sea lions and dolphins are crowd-pleasers, too.
Fun Places to Go for Teens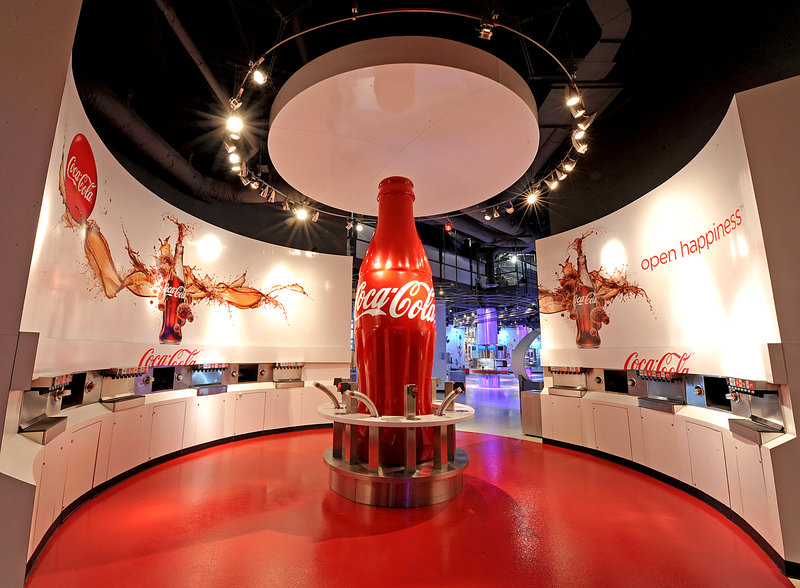 Sample beverages from around the world at the
World of Coca-Cola
(121 Baker St. N.W.). With more than 100 flavors to try, there will be lots of hits, but the inevitable misses will lead to laughs. To satisfy a thirst for retro, check out vintage Coca-Cola ads and take pictures with the iconic polar bears.
Social media access keeps teens in the know, but get the scoop on how pros handle a 24-hour news cycle during an
CNN Studio Tours
(190 Marietta St. N.W.). You'll tour behind the scenes of CNN. Time it right and you'll see newscasters and staff prepare for a show.
Continue the educational mission at
The King Center
(449 Auburn Ave. N.E.). Established by Dr. Martin Luther King Jr.'s wife, Coretta Scott King, the center is dedicated to promoting positive change throughout the world. Though the archives are open by appointment only, stroll around Freedom Walkway's reflecting pool, the Chapel of All Faiths and Freedom Hall, where you can think about King's enduring legacy.
Teens can further their knowledge of segregation and the fight for African-American civil rights at the
Martin Luther King Jr. National Historic Site
(450 Auburn Ave. N.E.). Exploring the visitor's center as well as the birthplace, church and grave of the assassinated civil rights leader can bring to life events they have only read about in history class.
Learn about the human condition and the history of civil rights at the
Center for Civil and Human Rights
(100 Ivan Allen Jr. Blvd.). Teens can further explore conflicts happening today. The city's many educational attractions make it an excellent choice for group travel for middle school and high school students.
Things to Do in Atlanta for All Ages
Travel back in time at the
Fernbank Museum of Natural History
(767 Clifton Rd. N.E.) where exhibits about Earth's environment take visitors from the planet's origins to the flora and fauna of Georgia today. Millions of years of natural history are described with fossils and diagrams.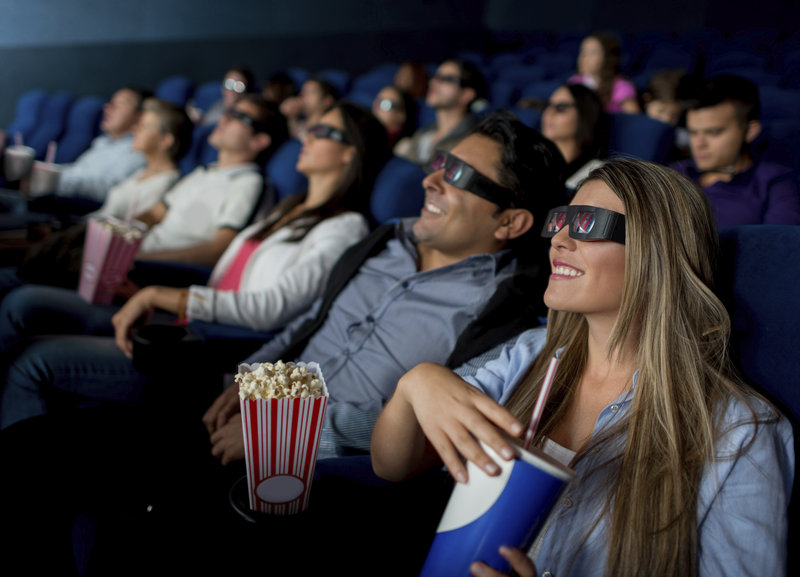 Have an adventure exploring
Zoo Atlanta
(800 Cherokee Ave. S.E.). You can't miss the ever-adorable pandas and otters, the large gorillas, jumping kangaroos and impressive lions as well as the many bird and reptile species.
The
Fernbank Science Center
(156 Heaton Park Dr. N.E.) features a museum and planetarium. One highlight is the unmanned Apollo 6 space capsule, once used to prepare astronauts for manned missions.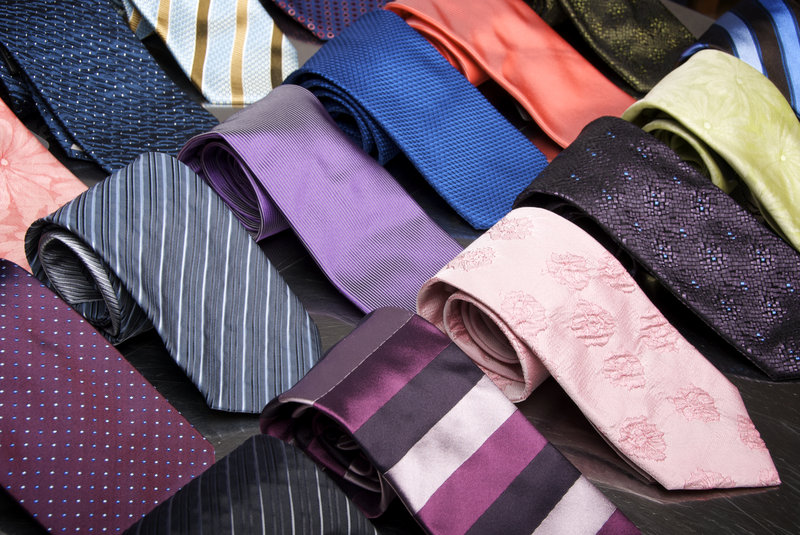 PeskyMonkey/iStockphoto.com
Atlanta Shopping
Trying to encapsulate the shopping experience in a metro area as big and spread out as Atlanta is pretty daunting. Don't even attempt to see and do it all; instead, beam in on a couple of areas that suit your fancy.
Upscale Shopping Options in Atlanta
Buckhead, the city's No. 1 address for well-to-do residents, has loads of shopping opportunities. In addition to two major malls, you'll find numerous specialty boutiques, antique shops and galleries. The malls are conveniently located across from each other at the intersection of Peachtree and Lenox roads, and both are within walking distance of MARTA's Buckhead station. Each has a distinct personality. Lenox Square has everything that mallers love: big department stores (Bloomingdale's, Macy's and Neiman Marcus), major chains (everything from Ann Taylor to Williams-Sonoma) and fast-food outlets galore for pit stops.
Phipps Plaza is more sedate and more upscale. Potted palms, plush leather couches and wood-and-brass accents provide a tony backdrop for Giorgio Armani, Versace, Gucci and other top-end retailers. Belk, Nordstrom and Saks Fifth Avenue are the department stores here, and there's also that mall staple, the food court, which features popular restaurants.
The Ponce City Market , located in a renovated 1925 Sears, Roebuck & Co. building on Ponce de Leon Ave., is an adorable and trendy space that has a variety of shops and boutiques, including Anthropologie, Boogaloos Boutique and Onward Reserve. If you happen to crave a sweet retreat from your retail adventure, you can grab some candy at the Collier Candy Company, an ice cream from Honeysuckle Gelato or a Popsicle from the King of Pops Bar & Good Grub. Don't leave without visiting the roof. Not only will you get some great views of Atlanta, you can ride some of the old-school midway rides and play the carnival games. Whether you're looking for a romantic date ideas or fun things to do with friends, Ponce City Market is something to consider.
If you're into antiques, definitely put Miami Circle on your shopping itinerary. Located just south off Piedmont Road, the Shops of Miami Circle is full of galleries, antiques, interior design shops and showrooms. The high-quality wares include imported English, French and Italian furniture, Turkish rugs, pottery and clocks. Anne Irwin Fine Art , which showcases emerging Southern artists, is one of Atlanta's trendiest galleries. It's fun to explore even if you don't buy anything during your trip.
The Shops Buckhead Atlanta , a six-block shopping district at jct. Peachtree and E. Paces Ferry roads, is lined with high-end retailers and eateries.
Stay Young and Hip at Atlantic Station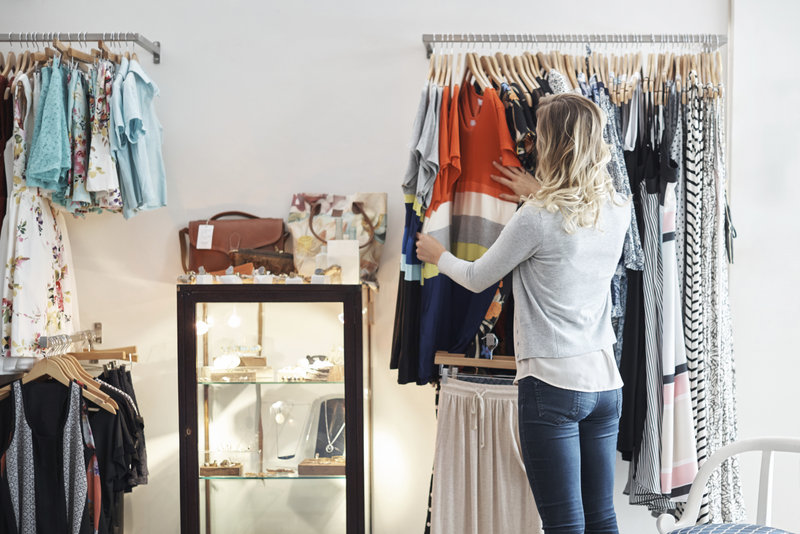 shapecharge/iStockphoto.com
Atlantic Station (just off I-75/85 via the 17th Street Bridge) is a mixed-use retail, residential and office development, all in an open-air setting. The city's first IKEA is the big draw here, but you'll also find standbys like Ann Taylor LOFT, Banana Republic, Gap, H&M and Old Navy, along with a multiplex and a whole bunch of casual eateries so good you'll be arguing over where to eat. Those who don't want to drive can board a free shuttle at the MARTA Arts Center station (the shuttle stop is in the MARTA bus bay); it runs along 17th Street, stopping at designated bus stops along the way.
Westside Provisions District (Howell Mill Rd. at 14th St. N.W.) is a go-to place for designers. In addition to boutique shopping, the area offers award-winning dining options.
The Best Mall for People Who Travel for Business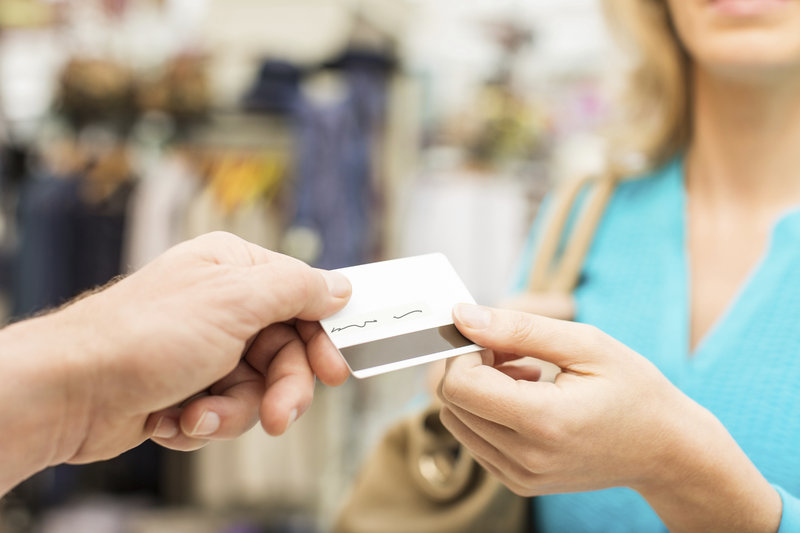 londoneye/iStockphoto.com
The Mall at Peachtree Center (Peachtree Center Avenue between Harris Street and Andrew Young International Boulevard) isn't so much a mall as it is a convenient stop-in for office workers and visitors staying at the major downtown hotels. Gift shops, business services, restaurants and a food court all can be found here.
Add Exploring Atlanta's Neighborhoods to Your List of Things to Do This Weekend
Atlanta neighborhoods abound with quirky shopping opportunities. If you're in the market for some new ink work, stop by Only You Tattoo (401 Memorial Dr. across from Historic Oakland Cemetery). Don't be intimidated by the biker vibe often associated with tattoo parlors; the artists at Only You will show their body art portfolios and discuss the design beforehand, and their gentle bedside manner will ease you right through the process. You'll also find more specialty shops and eateries at Krog St. Market a few blocks northeast in Inman Park.
Quirkiness central, of course, is Little Five Points, or L5P. This neighborhood has long been a stomping ground for hippies, punks, Rastas and the artistically inclined. It's on the scruffy side, and the little plaza bounded by Moreland, Euclid and McClendon avenues attracts some shady-looking characters. But it's also got character to spare.
L5P shops and services run the alternative gamut from thrift-store duds to unusual gifts to natural foods. Serious collectors come to Wax N Facts (432 Moreland Ave. N.E.), one of the city's best music stores, to thumb through stacks of vintage vinyl and a great collection of used CDs. Junkman's Daughter (464 Moreland Ave. N.E.) is a tabernacle of kitsch—knickknacks of every stripe, '80s goth clothing, gag gifts, naughty cards, outrageous wigs, feather boas and the like. Incense wafts out the door of Crystal Blue (1168 Euclid Ave. N.E.), which offers pendants, glass prisms, rocks, tarot cards and other metaphysical merchandise.
If you want to find a great piece of vintage clothing like the perfect jacket or a unique, must-have bag, try searching through vintage shops. The Lucky Exchange (212 Ponce De Leon Ave. N.E.) has great pieces of clothing and accessories, and The Clothing Warehouse (420 Moreland Ave.) has two floors of merchandise that include some high-end options.
Walk due east on McClendon Avenue from Little Five Points and within minutes you'll be in Candler Park , a residential neighborhood with two small business districts on either side of its namesake park. Stroll around and admire the 1920s Craftsman bungalow homes, many beautifully renovated. Then stop at the original
Flying Biscuit Cafe
(1655 McLendon Ave.), a cozy-hip breakfast and lunch spot with several Atlanta locations; their grits, biscuits and apple butter all have tasty reputations.
Historic Things to Do and Places to Shop in Atlanta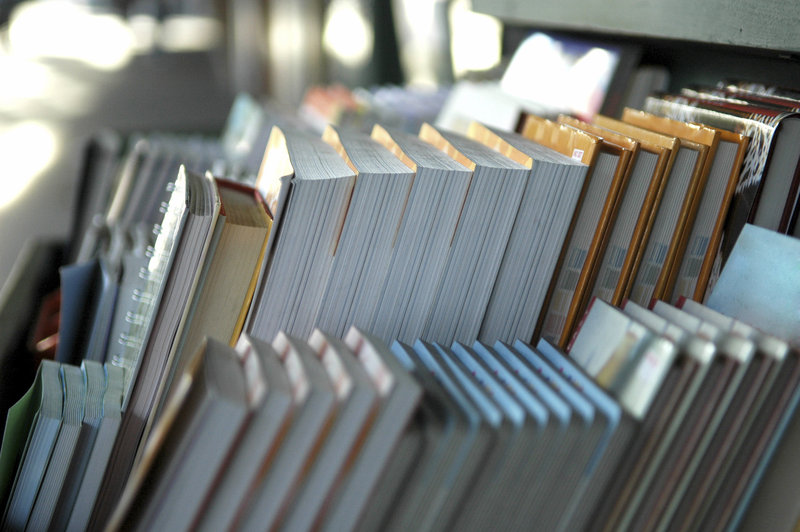 Virginia-Highland is another desirable residential area, located on either side of N. Highland Avenue from Ponce de Leon Avenue north to about University Drive. Virginia-Highland's symbolic center is the intersection of Highland and Virginia avenues, where there are shops specializing in gifts, home accessories, jewelry, stationery and women's fashions. Another small cluster of businesses at Highland and University includes Alon's (1394 N. Highland Ave. N.E.), which many Atlantans will tell you is the best bakery in town (their chocolate chunk pecan bites are legendary). A little west of this area is the Martin Luther King Jr. Historic District where the Eastern National Bookstore at the Martin Luther King Jr. National Historic Site (450 Auburn Ave. N.E.), features over 100 titles with special emphasis on African-American history. For more rare and used books, there's For Keeps (171 Auburn Ave.), a store and reading room where patrons can appreciate black literature and other works.
Purchase Delicious Local Goods at Farmers Markets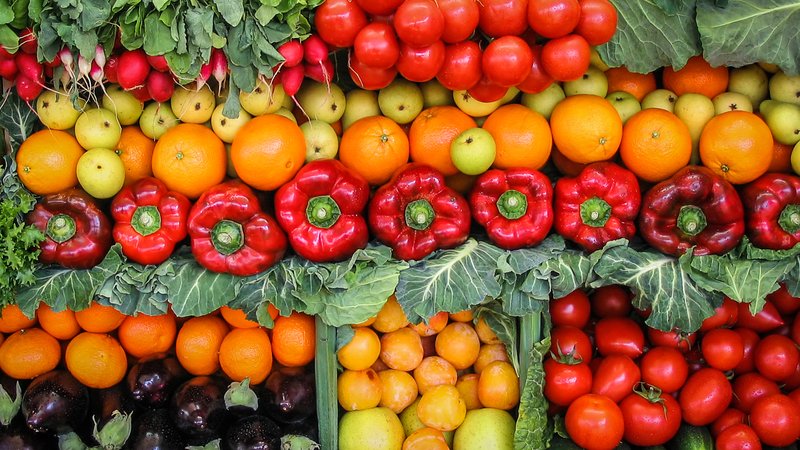 You don't have to live in Atlanta to enjoy the city's farmers markets. Every day, serious cooks and dedicated foodies do their shopping at Your Dekalb Farmers Market (3000 E. Ponce de Leon Ave., about 2 miles west of I-285 exit 40), where you can buy just about anything under the roof of one big warehouse-like building. The produce, seafood, meat and bakery departments are extensive, but this market really shines when it comes to the amazing array of spices and international foods.
There's a similar smorgasbord at the Buford Highway Farmers Market (5600 Buford Hwy. N.E., just east of I-285 exit 32), where it's a treat just to wander up and down the aisles discovering stuff you've likely never encountered before. Folks in the know speak highly of the beef and cabbage piroshky freshly made and sold at the market's Eastern European bakery and deli stand. The market is open daily.
Give Freedom Farmers' Market (453 Freedom Pkwy. N.E. at the Carter Center Library) a try. This is one of the city's newer farmers markets and is open on Saturday mornings. Most weeks there are demonstrations and a pop-up restaurant featuring a local chef. Shoppers also will find fresh pasta, pastries and local produce.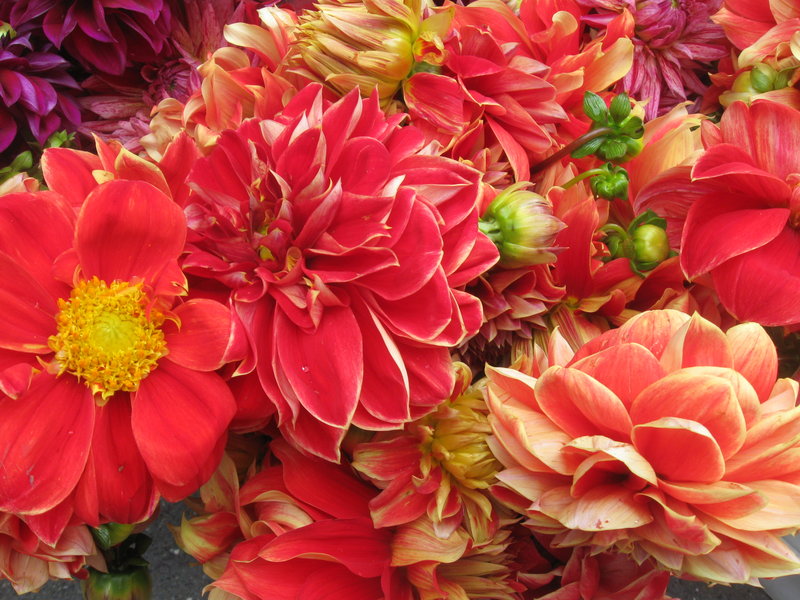 And don't forget the Atlanta Farmers Market , also called the Georgia State Farmers Market (on Forest Parkway just off I-75 exit 237; look for the big "State Farmers Market" sign). This is a real farmers market: rows and rows of stalls where growers unload truckloads of fruits and veggies every morning. In addition to produce you can find jams, jellies, baked goods, eggs, flowers, plants, trees, shrubs—even groceries. Many stalls are open by 7 a.m.
If you're spending the day at Stone Mountain Park, include a stop at Stone Mountain Village , at the west end of the park via Memorial Drive to Main Street. "Quaint" about describes it, so just pop into whatever shop looks interesting—crafts, collectibles and antiques are a given, and since this is Georgia there's lots of Civil War memorabilia as well. Grab a bite to eat at The Village Corner (6655 James B. Rivers Dr. at Main Street), a German restaurant and bakery specializing in goodies like apple and potato pancakes, sauerbraten and Bavarian-style spaetzle. It's a gemütlich kind of place and one of the best restaurants in the city.
Atlanta Nightlife
Atlanta rocks, rolls, shimmies and shakes; this isn't a city where people spend the evening on the sofa watching "Everybody Loves Raymond" reruns (well, at least most people). Any pop music scholar can tell you the Atlanta area has produced such diverse artists as the Black Crowes, Collective Soul, Indigo Girls, Outkast and Sevendust. The city also has very fertile hip-hop and indie rock scenes, and a number of live music joints that offer fun things to do this weekend.
Small venues for Local Bands
Those in the musical know head for the small venues and clubs. The Variety Playhouse (1099 Euclid Ave. N.E.) in Little Five Points has been around for more than two decades. Comfortable as an old shoe, it books an impressively eclectic roster of talent—everyone from oldies but goodies like Joan Baez, Todd Rundgren and Parliament/Funkadelic to the latest up and comers. In nearby East Atlanta Village, The Earl (488 Flat Shoals Ave. S.E., just north of Glenwood Avenue), is the place to see buzz bands like Late of the Pier and local faves (Dead Confederate, The Black Lips) before they go on to bigger things.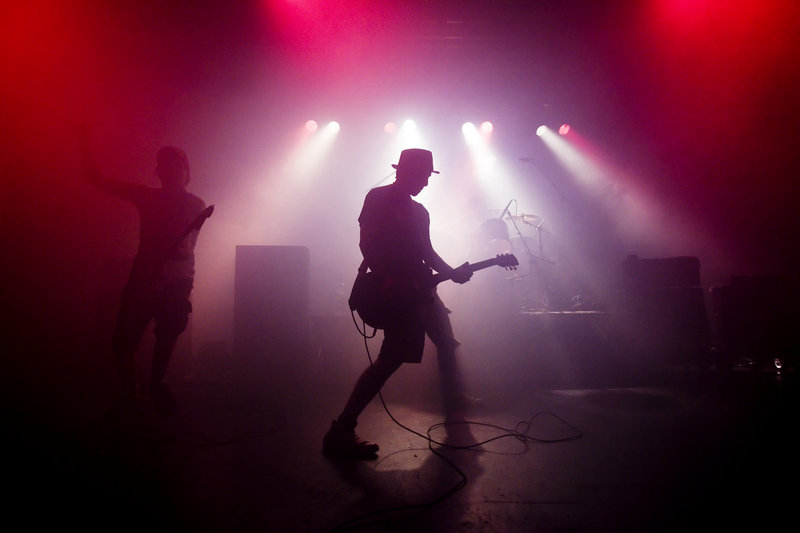 There's more of the same—meaning a mix of local acts and bands passing through town—at places like The Masquerade (75 Martin Luther King Jr. Dr. S.W.). The Tabernacle (152 Luckie St. N.W. in Centennial Olympic Park) opened in 1910 as part of the Georgia Baptist Medical Center and later was a church. Wood floors and a pipe organ lend a feeling of authenticity, and excellent acoustics showcase the sound, whether it's a popular hit-maker like Imagine Dragons or a more esoteric band such as The Decemberists.
Center Stage (1374 W. Peachtree St. N.E. in Midtown) is a fairly intimate (1,050 seats) theater in the round. There's not really a bad seat anywhere in the house, and the concert lineup offers a little something for everyone. Light fixtures that resemble torches give Center Stage a slightly gothic vibe. There's also a full (cash only) bar. You'll have to pay to park in the adjacent parking deck, but the building is only two blocks from MARTA's Arts Center station (North-South line).
Fox Theatre is the Destination for Intimate Shows with Your Favorite Artists
The
Fox Theatre
(660 Peachtree St. N.E.) is perhaps the coolest place in the city for an entertainment night out. The "fabulous Fox" has it all—history, pedigree and best of all, a flamboyantly opulent interior that boasts painted plaster, bronze filigree, geometric tiles, intricately patterned carpets and other adornments. The huge auditorium, which seats nearly 4,700 people, looks like a cross between a Moorish fort and a courtyard out of "The Arabian Nights." What do the New York Metropolitan Opera, Elvis and the Stones have in common? They've all played the Fox. Besides being Atlanta's Broadway venue of choice, the performance schedule includes big-name pop, rock and country stars, movies, symphony orchestras and the Atlanta Ballet.
Neighborhood Music Venues Offer Authenticity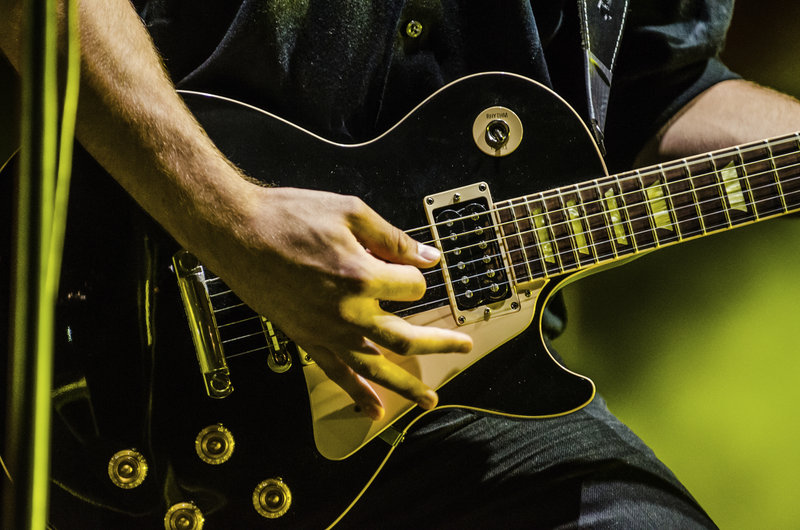 Marc Dufresne/iStockphoto.com
If you'd rather dial it down, hit one of Atlanta's neighborhood hangouts where blues, bluegrass and other homegrown music styles are on the menu. Blind Willie's (828 N. Highland Ave.) is a Virginia-Highland institution and the place to go for blues. The club was built from the ground up by local musicians who doubled as carpenters, and the house band, the Shadows, still backs many of the performers who appear here. Add the fact that you can get a Chicago dog or a Memphis-style barbecue pork sandwich washed down with a bottled or draft beer, and it's no wonder Blind Willie's packs 'em in. In addition to a terrific atmosphere, there's no need to search for nearby restaurants when you visit this venue.
In Little Five Points, Smith's Olde Bar (1578 Piedmont Ave. N.E. near Ansley Mall) has a variety of rooms to visit. Aim for the downstairs bar first, then head upstairs to catch a show in the 350-seat Music Room or maybe an acoustic performance by a local musician in the Atlanta Room before adjourning to the Game Room for a friendly game of billiards or darts. Catch live music at the Star Community Bar (437 Moreland Ave.) Thursday through Saturday. The bands change fairly often so call ahead, but you can pretty much be sure it'll be rock, punk, rockabilly or country. Live music, good food and a game? Sounds like the perfect date night without having to search for fun things for couples to do.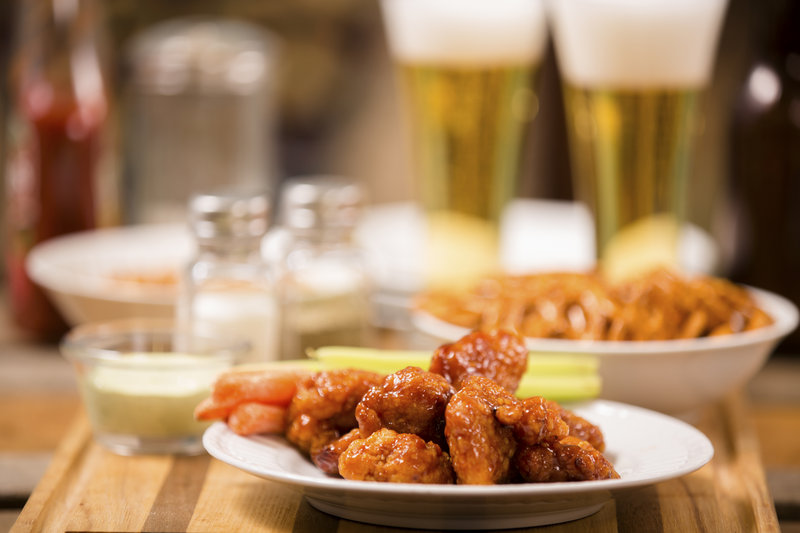 Pamela Moore/iStockphoto.com
Luxury Nightlife is One of the More Upscale Things to Do in Atlanta
Buckhead is certainly a place to congregate, whether for dinner, drinks or just cruising around looking for action. A special occasion always seems to call for dinner with a view. Celebrate at Nikolai's Roof Lounge , the bar at
Nikolai's Roof
in the
Hilton Atlanta
(255 Courtland St. N.E.). The name is appropriate, since it offers a stunning vista of the downtown skyline from 30 floors up. Sip on a cocktail before heading to the restaurant, celebrated for its fine food and equally fine service.
With so many fun places to go and things to do, it's easy to see why Atlanta is quickly becoming a top vacation destination.
Note: Creative Loafing, a free newsweekly that comes out on Thursdays, has extensive arts and entertainment listings and is available all over town.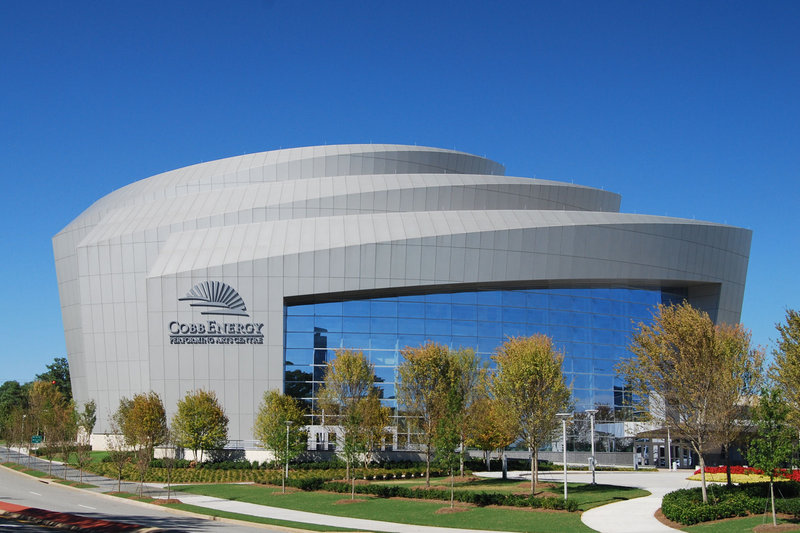 Wikimedia Commons/JGlover
Atlanta Performing Arts
There are a number of fun things to do in Atlanta. The city's cultural offerings cover the spectrum from the grand (opera and symphony performances) to the down home (summer stock, vintage film showings). Most performing arts spaces can be found in convenient locations with nearby restaurants.
One of the oldest civic ballet companies in the country, founded in 1929, is the Atlanta Ballet. The company performs from October through May at the Cobb Energy Performing Arts Centre, 2800 Cobb Galleria Pkwy. Highlights include a holiday presentation of The Nutcracker, which is performed at the Fox Theatre; for ticket information phone the theater's information line at (404) 881-2100 Mon.-Fri. 10-6 and Sat. 10-3 or phone (855) 285-8499. Tickets for other ballet productions and fine arts events can be obtained via the Ticketmaster Arts Line; phone (800) 982-2787. Group travel tickets are available for many performances.
Fun Places to Go to Experience the Musical Arts in Atlanta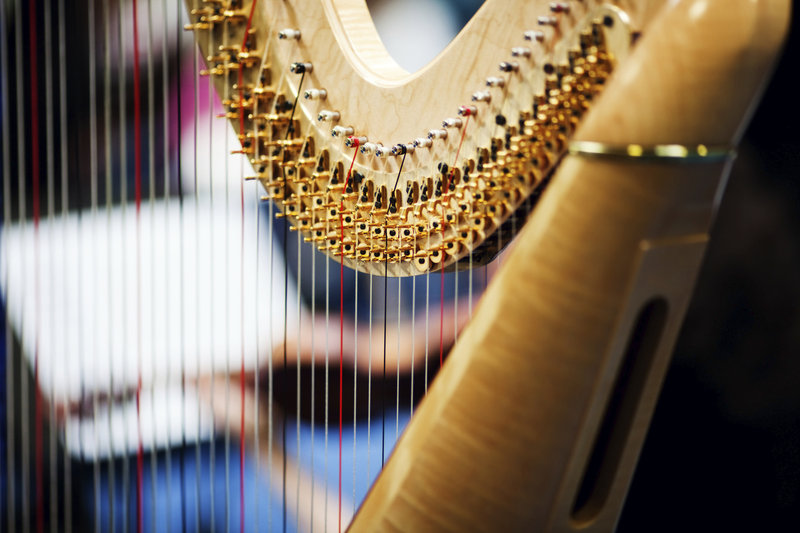 The renowned Atlanta Symphony Orchestra presents concerts early October to mid-June at the Woodruff Arts Center. The series is supplemented by concerts June through August or September, when the orchestra occasionally performs in Delta Classic Chastain Park Amphitheatre. Seats are reserved. The Chastain concert series features headliners; for ticket information phone (404) 733-5000.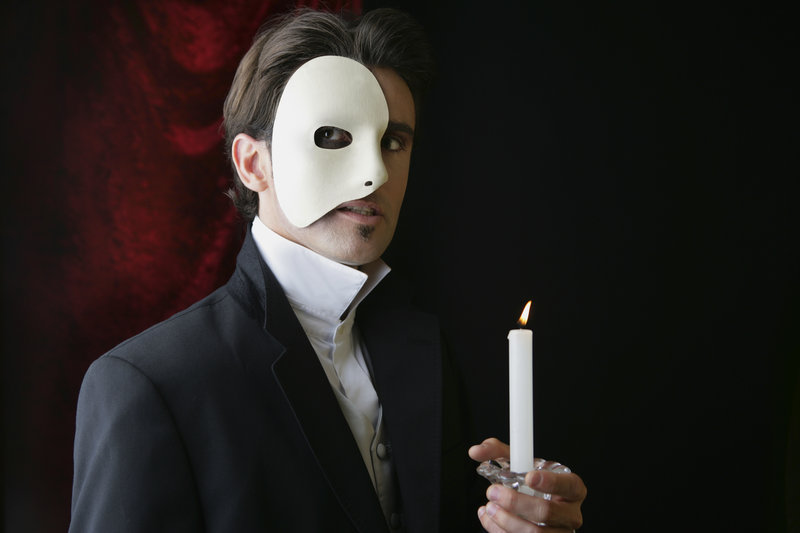 The Atlanta Opera offers four productions from November through June at the Cobb Energy Performing Arts Centre. The 2017-18 schedule includes "The Flying Dutchman" in November, "The Daughter of the Regiment" February through early March, "Carmen" in May and "Sweeney Todd" in June. Additional performances are held at other venues spring through fall. For ticket information phone (404) 881-8801.
The Alliance Theatre at the Woodruff Arts Center presents performances that range from musicals to new and classic dramas.
Book a Trip to Enjoy Classic Shakespeare in Atlanta
Get thee hence to the theater! The Shakespeare Tavern Playhouse, 499 Peachtree St. N.E., is home to the Atlanta Shakespeare Company. Based on the idea that the Bard's plays shouldn't be separated from the world in which they were created, the tavern creates an Elizabethan actor/audience dynamic where guests can eat, drink and watch classics come to life Thursdays through Sundays. Get tickets in advance as space is limited; phone (404) 874-5299. If a show becomes sold out, guests can add their names to a waiting list.
Dinner and a Mystery in This Destination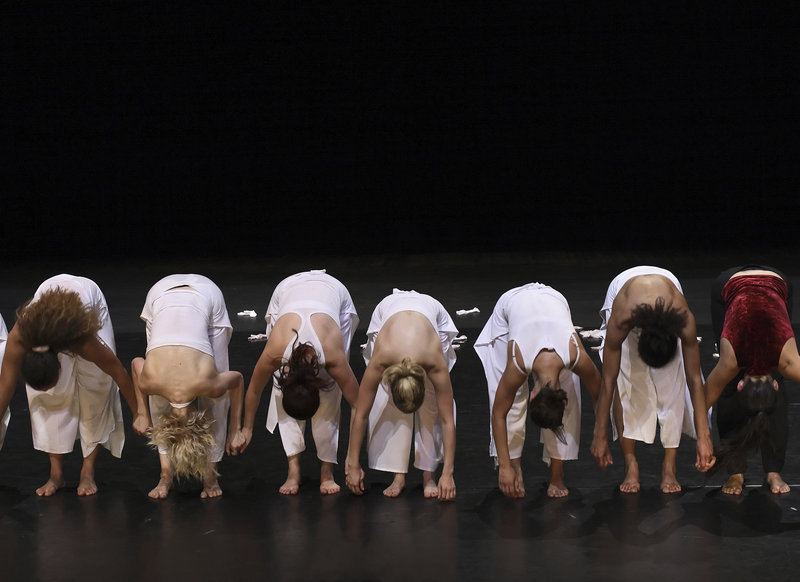 Dinner theater productions at Agatha's—A Taste of Mystery, 161 Peachtree Center Ave., feature audience participation; phone (404) 584-2233 or (404) 584-2255. Atlanta also is home to numerous professional, experimental and community theater groups. Daily and weekly newspapers have details about theater and dance productions, concerts and film showings; the free weekly Creative Loafing comes out on Thursdays and is a good entertainment information source.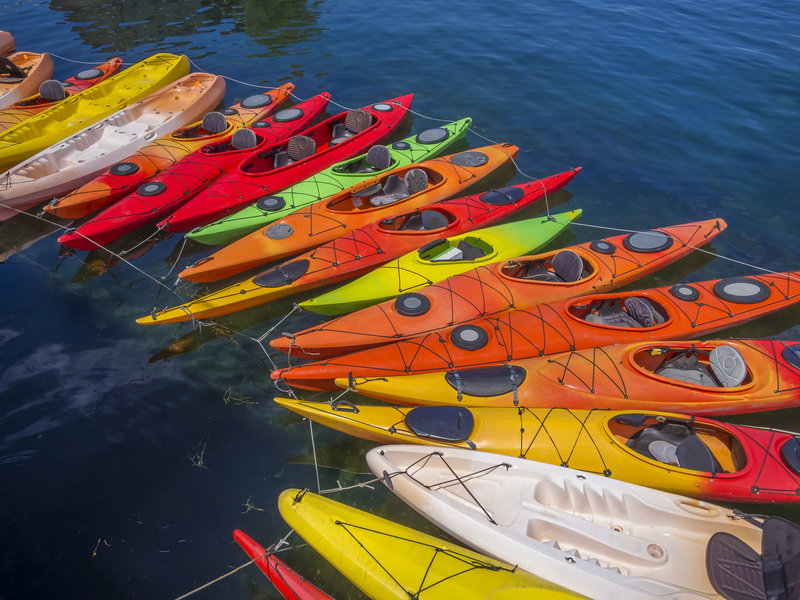 Shutterstock.com/Christian Delbert
Atlanta Sports and Recreation
Atlanta's leisure activities are many. Visitors can go fishing in or rafting or canoeing down the Chattahoochee River, the focal point of the Chattahoochee River National Recreation Area. Affectionately known as "the Hooch" by natives, the river is usually no more than 5 feet deep and affords excellent opportunities for year-round fishing. Trout, bass, catfish and other species of fish frequent the river. For fishing license and regulation information phone (800) 366-2661.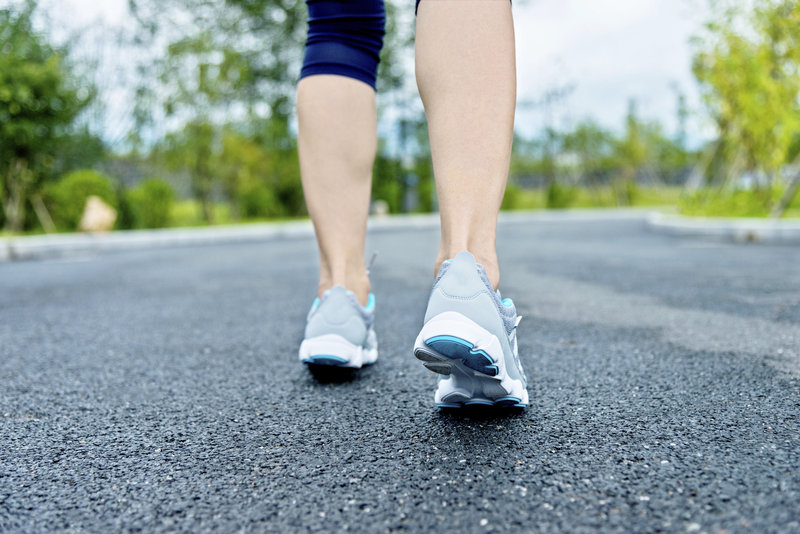 Trails for jogging border the river in the city of Roswell. Visit
Stone Mountain Park
for an array of outdoor activities, including hiking, bicycling and camping under the stars. In summer Atlantans flock to Lake Sidney Lanier, about 35 miles northeast of the city off US 23. Sandy beaches line the shore of this large lake, offering abundant opportunities for fishing, boating and swimming.
Six city courses offer golf opportunities. Municipal parks also provide riding and hiking trails, tennis courts and swimming pools. Piedmont Park, off Monroe Drive and 10th Street in midtown, is a popular spot for bicycling and jogging. Bicycle Tours of Atlanta offers 8-mile tours of the area's historic sites as well as street art tours; phone (404) 273-2558.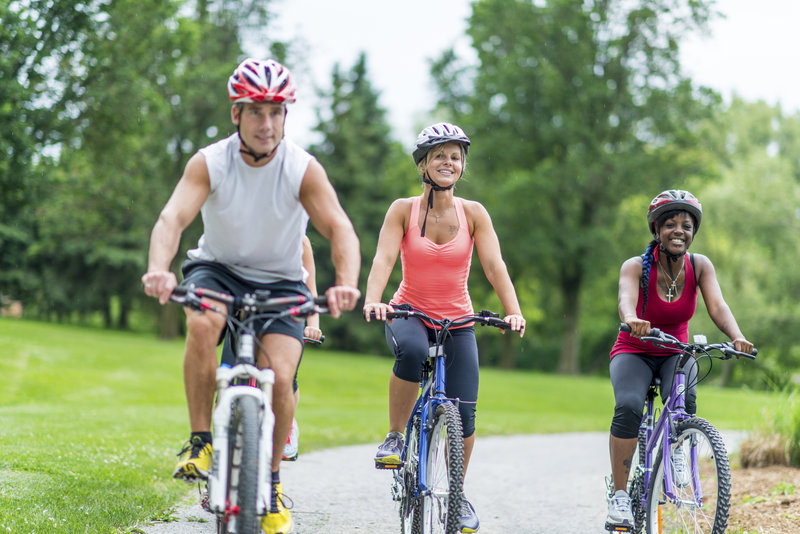 The Atlanta Beltline is a series of trails that will connect many of the city's neighborhoods and parks providing green space for residents and visitors alike. While some portions are still under construction, others are open and in use. The Eastside Trail extends 2.25 miles from Piedmont Park to Inman Park. Bicycles may be rented nearby at Atlanta Bicycle Barn, 151 Sampson St. N.E., (404) 588-9930, or at Skate Escape at 1086 Piedmont Ave. N.E., (404) 892-1292.
The West End Trail is a 2.4-mile stretch from White Street to Westview Cemetery, and the particularly lovely Northside Trail travels through Tanyard Creek Park, near the junction of Collier Road N.W. and Overbrook Drive N.W. The Beltline promises to be a vibrant, cyclist- and pedestrian-friendly part of the city with many art projects under way and with restaurants and businesses popping up nearby.
The Atlanta Beltline also includes the Atlanta Beltline Arboretum. This is still a work in progress, but when finished it will extend the full 22 miles of the trails. Currently the Eastside Trail has seen the planting of 43 species of grasses and wildflowers and the installation of "33 Oaks," stainless steel leaf sculptures representing the state's native oak species. At the Westside Trail, trees native to Georgia are being planted.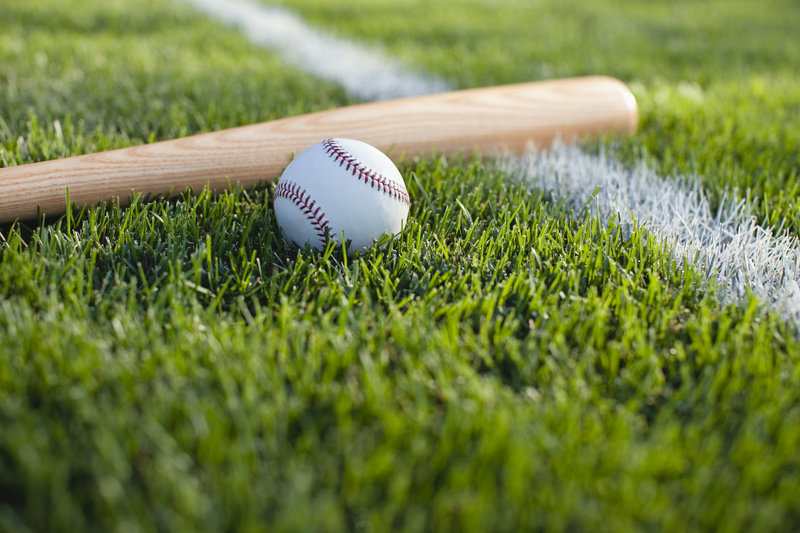 The National League's Atlanta Braves play baseball from early April to late September or early October. The new SunTrust Park, located near the junction of I-75 and I-285, became the Braves' home park in 2017.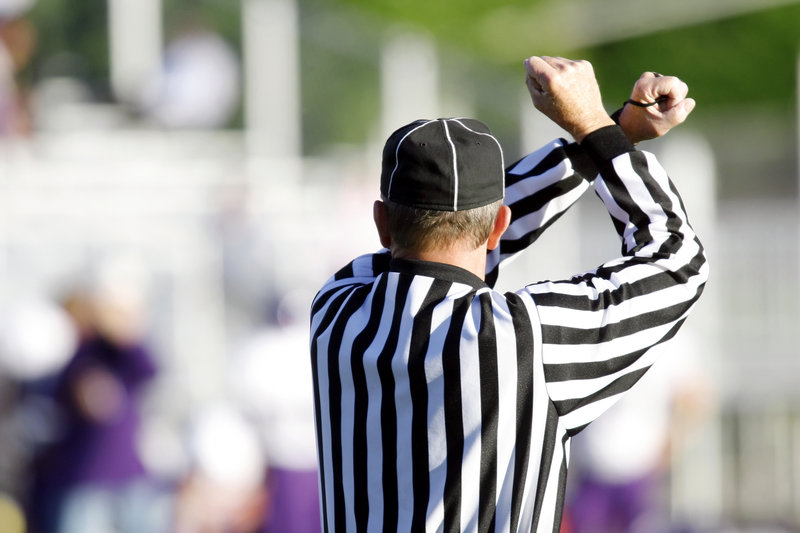 From early September to late December, football games are played in the Mercedes-Benz Stadium where the Atlanta Falcons of the National Football League take the field. Atlanta's new Major League Soccer team, Atlanta United FC, also plays at the stadium March through October.
The National Basketball Association's Atlanta Hawks and the Women's National Basketball Association's Atlanta Dream host opponents downtown at the State Farm Arena, 1 Philips Dr. (next to CNN Center).
Atlanta racing focuses on horsepower. Fans of the checkered flag can see it waved almost all year at Atlanta Motor Speedway, 20 miles south, and at Road Atlanta, 39 miles northeast near Braselton. The former is host to NASCAR racing; the latter offers sports car and motorcycle events on its road circuit March to early December.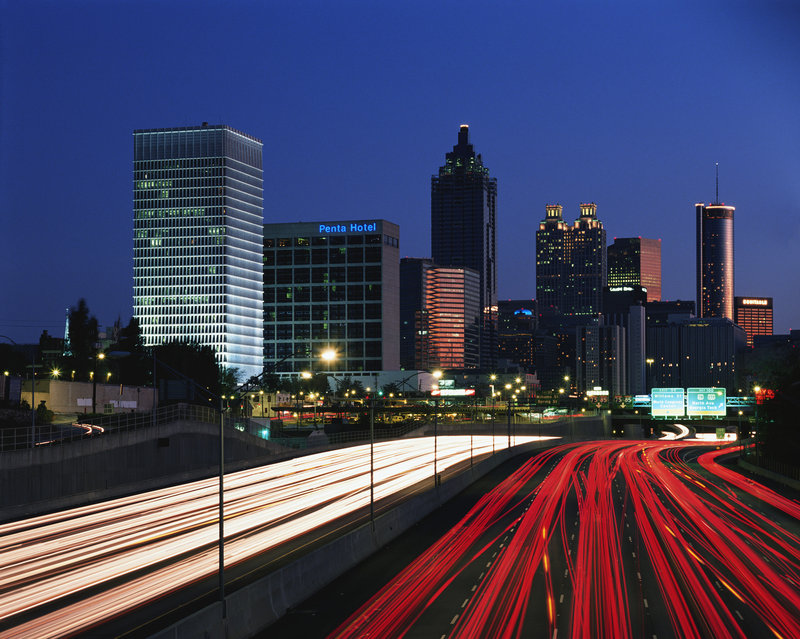 Atlanta Sightseeing
Are you planning a vacation to Atlanta? One of the first things to do is a sightseeing tour, which can help you get acclimated. Get a feel for this destination city as well as where to eat and fun places to go with a guided or self-guided tour.
Atlanta Bus and Trolley Travel Tours
American Sightseeing Atlanta and other companies offer a variety of excursions around downtown Atlanta, to Stone Mountain and through residential areas.
Atlanta Walking Tours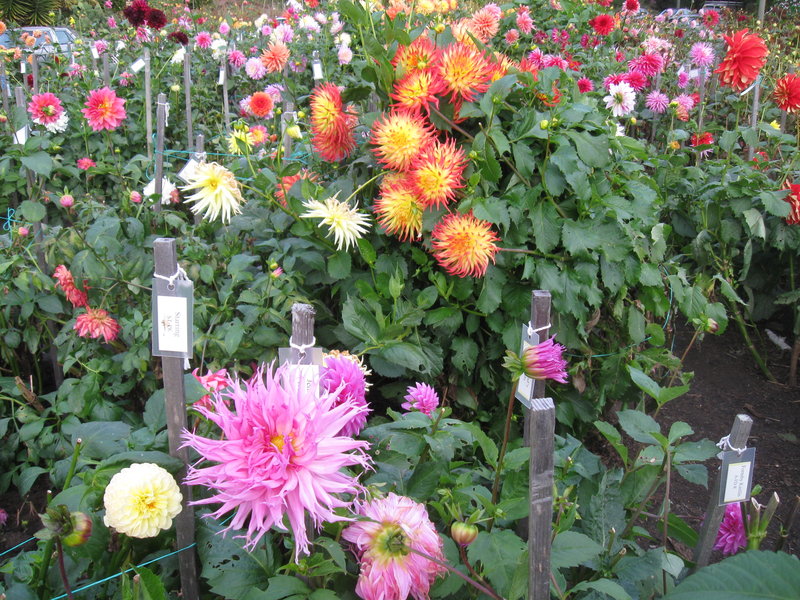 If you plan to travel during warmer months, be sure to stop and smell the flowers. House and garden tours of Druid Hills and Ansley Park are conducted during annual events. Further information can be obtained at your hotel or from the telephone directory.
Guided walking tours of Atlanta's historic districts, downtown architecture and the Westview Cemetery are offered by the Atlanta Preservation Center March through November (weather permitting). Comfortable walking shoes should be worn; phone (404) 688-3353.
Free guided 30-minute tours of the 1967 Greek Revival-style
Governor's Mansion
are offered Tuesday through Thursday 10-11:30. The mansion is at 391 West Paces Ferry Rd. N.W. Phone (404) 261-1776.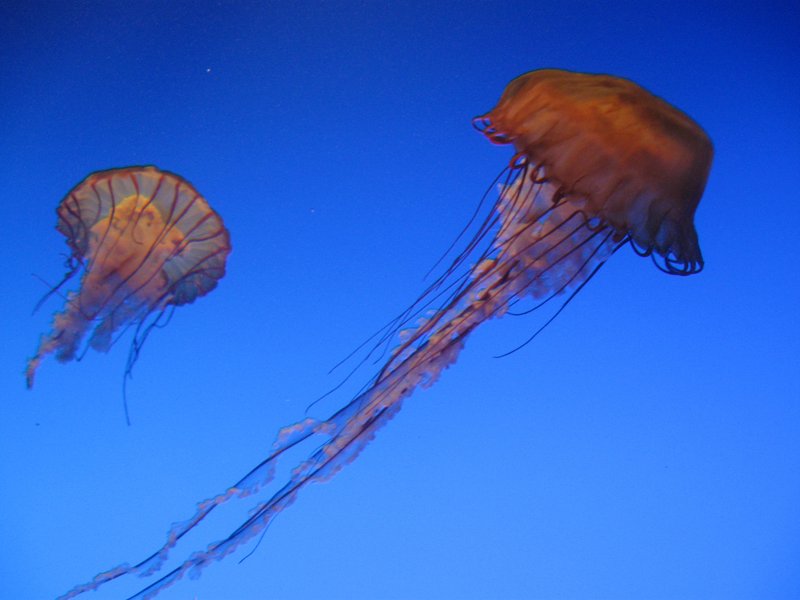 Atlanta in 3 Days
Three days is barely enough time to get to know any major destination. But AAA travel editors suggest these activities to make the most of your time in Atlanta. If you're planning a vacation, we've got insider information on fun places to go and fun things to do during your trip.
Day 1: Morning Travel Destinations
When you're writing your list of "things to do," your first stop should be the notable
Georgia Aquarium
; our favorite exhibit is the gigantic Ocean Voyager tank with its manta rays and whale sharks.
Then, stroll the 21-acre Centennial Olympic Park and take in the sculptures and Fountain of Rings before signing up for a tour at
CNN Studio Tours
, where you'll witness the inter-workings of a busy newsroom. Nearby is
World of Coca-Cola
. After a boost of energy from a fizzy sample, head to
The Georgia Capitol
.
Day 1: Afternoon
East of US 75/85 is Sweet Auburn, a historic African-American neighborhood that got its start in the early 20th century. Many black-owned business flourished here before the neighborhood fell on hard times during the 1970s due to crime, homelessness and lack of investment opportunities. In more recent years Sweet Auburn has benefited from organized preservation efforts to keep alive the district's historic character. It is home to the
Martin Luther King Jr. National Historic Site
(which includes his boyhood home and crypt) and
The King Center
; both are worth a visit.
Day 1: Evening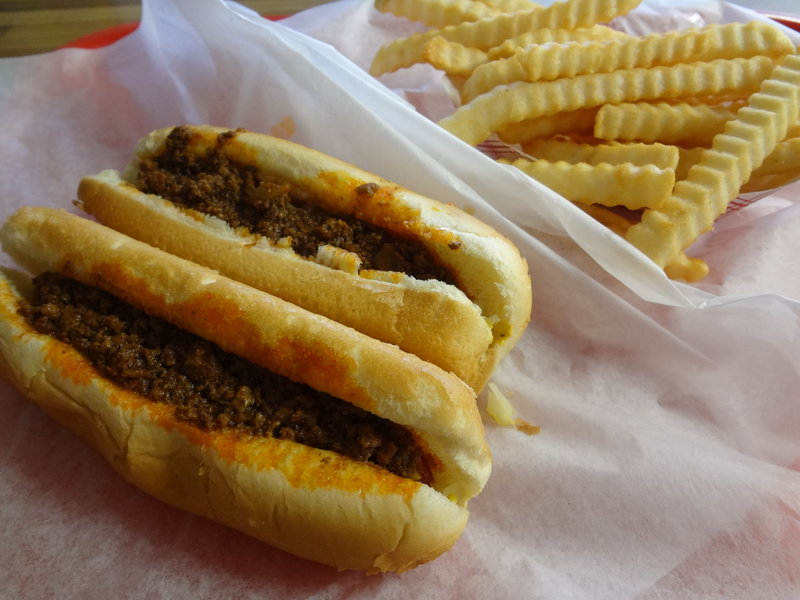 Nearby restaurants offer a chance to recharge. Opt for a cholesterol-packed chili dog and a frozen orange drink at
The Varsity
before heading to Little Five Points at Euclid and Moreland avenues to hang out with the bohemian types who frequent this hip neighborhood. Browse shops that occupy charming Victorian houses, and check out local institutions like Wax N Facts (432 Moreland Ave. N.E.), a treasure trove of old vinyl records and hard-to-find CDs. All that walking around will have you hungry. It's not a trip to the South without barbecue. Take a load off at the
Bullpen Rib House
(735 Pollard Blvd. S.W.). Slow-smoked ribs are the favorite, but you won't go wrong with wings or a burger. If you're feeling really daring give their moonshine a swig.
During baseball season you may prefer a night at the ballpark. Check out the Braves' brand-new home at SunTrust Park (755 Battery Ave.). A highlight of this 41,000-seat park is the waterfall in center field.
Day 2: Afternoon
Explore the Virginia-Highland neighborhood, east of Piedmont Park at the intersection of Virginia and Highland streets. By now you're probably wondering where to eat; after perusing eclectic shops in Craftsman bungalows, have a casual lunch at
Osteria 832
.
Day 3: Morning
You'll want to spend most of the day at
Stone Mountain Park
(about 16 miles east of downtown Atlanta via I-285 to exit 39B, then US 78 to exit 8). Our advice: Get an early start and make your first activity a walk to the top of the park's namesake mountain, a bowl-shaped dome of granite approximately 1,683 feet tall. It's a short 1.3-mile trek one way, a steady but not unduly strenuous ascent up smooth, bare rock punctuated with piles of flat stones and the occasional stand of scrubby loblolly pines. The last 500 or so feet, however, are pretty steep, so wear sturdy shoes and watch your step. Your reward for this exertion—at least on a clear day—is a panoramic vista that includes the downtown Atlanta skyline and the north Georgia mountains in the distance. For those who don't feel like hoofing it the
Summit Skyride
transports you to the top for the same spectacular views.
Vacation Musts
The mountain's most famous feature, of course, is the carving. While you can't go right up to the base for an up-close look, you can get close enough on foot for an unobstructed view, a dramatic bas-relief of Confederate leaders such as Jefferson Davis, Robert E. Lee and Thomas "Stonewall" Jackson. It measures 90 by 190 feet but looks much smaller in comparison to the massive bulk of the mountain.
Also make sure you watch the 11-minute video at the Discovering Stone Mountain Museum inside Memorial Hall. You'll learn all sorts of fascinating details about what it took to complete this engineering feat, like the fact that stone carvers had to stand on open scaffolding and work 33 stories above ground while a constant wind was blowing. Afterward, squeeze in a tour of
Historic Square
, a complex of early 19th-century buildings relocated to the park from sites throughout the state of Georgia.
Day 3: Afternoon
A leisurely way to view the natural surroundings of the park is via the
Stone Mountain Scenic Railroad
, which chug-chugs around the mountain.
You can have lunch at one of the park concessions that feature barbecue, pizza or ready-to-go options for impromptu picnics. Another option is to head to Stone Mountain where you can find a quick sandwich at
Weeyums Philly Style
before browsing the sprinkling of gift and specialty shops along Main Street. If you prefer a sit-down lunch, try
Always Fresh Neighborhood Restaurant & Market
or
Metro Cafe Diner
, which is open daily 24 hours.
Day 3: Evening
After an activity-filled day at Stone Mountain Park you'll either be revved up or plumb tuckered out. If it's the former, keep the energy going and attend a concert at Chastain Park. Located off Roswell Road near the intersection of West Wieuca and Powers Ferry roads, it's Atlanta's most popular outdoor venue for summer and fall concerts. Chastain is known for concertgoers who arrive laden with ridiculously elaborate picnic spreads.
Perhaps the city's best indoor venue is the fabulous
Fox Theatre
, 660 Peachtree St. N.E., two blocks east of MARTA's North Avenue station (North-South line). An opulent throwback to the days when movie premieres were events, the Fox opened in 1929, came close to being demolished in the 1970s and—thanks to a committed and ongoing renovation campaign—retains much of its riotously ornate interior. The pièce de résistance is the auditorium itself, which resembles an Arabian courtyard and has a ceiling that looks like an evening sky complete with stars and floating clouds. Shows at the Fox run the gamut of popular entertainment; phone (855) 285-8499 for ticket information.
Have a Coke and 100 More Drinks
Things to Do in Midtown
Cemetery and King's Roots
Plantations and Parks
Best Restaurants in Atlanta
Our favorites include some of this destination's best restaurants—from fine dining to simple fare.
Chili dogs, onion rings and frozen orange drinks are but a few of the favorites you'll find at
The Varsity,
an Atlanta institution. Expect shouts of "What'll you have?" from the staff at this retro drive-in, and don't approach the counter until you know exactly what you do want to order, or that persistent question will continue. You'll learn the lingo in no time: A "naked dog" is a plain hot dog on a bun. A "heavyweight" is a hot dog with extra chili. "Ring one" is an order of onion rings, "strings" an order of fries. "Sideways" means onions on the side. If you can't make it to the original downtown landmark, you can patronize any of the branches in convenient locations nearby, plus two at the airport (at gates C and F).
Looking for a place that bakes its own artisan bread, puts together super sandwiches and has a reputation for yummy desserts?
Alon's Bakery & Market
is that place. This very popular Virginia-Highland lunch spot offers a creative spin on the same old same old. The sandwiches are killer: Asian barbecued salmon with cucumbers and sprouts on rosemary focaccia and the Tunisian tuna sandwich with capers, lemon juice, olive oil, potatoes and hard-boiled egg on a baguette are just two of the tempting choices. And the chocolate chunk pecan bite cookies—sold by the pound—are to die for. Business here is primarily takeout; it's the place to go if you want to put together the fixings for a picnic.
Foodie locals and travelers alike gather at Ponce City Market . The Central Food Hall features culinary delights from bakeries to vegetarian fare to seafood. The revamped industrial space in the Old Fourth Ward neighborhood also houses shops.
A Taste of the South
Mary Mac's Tea Room
serves up home-style classics that will take you back to a bygone era when sweet tea reigned supreme. A meal at Mary Mac's is akin to being invited to dinner in a genteel old boarding house and waiting expectantly until the hostess appears in the doorway to the dining room and announces with a flourish, "Supper's on the table." The menu covers the spectrum of Southern cooking, from crispy fried chicken and fried green tomatoes to pork barbecue, turnip greens and hoppin' john (field peas and rice). Rich desserts are not for the faint-hearted, and the servers are as sweet as the tea. One of the city's fun places to go for a true Southern experience, this restaurant might cause you to waddle out the door after a meal here.
The bold and energetic
Gunshow
, Chef Kevin Gillespi's flagship restaurant, offers the culinary adventurous an interactive dining experience. Chefs present their individual dishes at the table. Diners choose if they want to accept the dish or wait for another. The ever-changing menu features innovative Southern-style fare.
Comfort Food, Authentic Mexican Dishes
Technically it is a diner, and it's also in upscale Buckhead, so the
Buckhead Diner
is sort of a hybrid—a place that serves comfort food with flair in an atmosphere more elegant than most diners offer (we're talking lots of shiny chrome, potted palms, linen tablecloths and a smartly attired waitstaff). The house-made potato chips with warm Maytag blue cheese make a suitably indulgent appetizer. Sandwiches include a chicken breast club with applewood smoked bacon, served on pretzel bread. And main dish classics are given a fancy touch (veal and wild mushroom meatloaf with a creamy veal jus, for instance). Do not resist dessert, specifically the white chocolate banana cream pie.
Nuevo Laredo Cantina
has won local "best Mexican food" awards since its 1992 opening, and that's reason enough to give it a try if you're looking for a little something south of the border. The authentic décor—including metal and wood crucifixes handmade in Mexico—is only part of this restaurant's charm; it's the authentic preparation of Mexican standards that brings in the customers. Among the "los especiales de la casa" are Nuevo Laredo-style barbecued brisket, steak tampiqueña (a lean cut of beef marinated and charbroiled) and chicken mole done Puebla style with a sauce informed by chiles and chocolate. And the tequila margarita is—in a word—potent.
Places to Eat Steak
Have an appetite for a big, juicy steak? Many of Atlanta's business movers and shakers consider
Bones Restaurant
the city's best steakhouse. Peruse the cuts of meat on display in the club-like dining room, hand-pick your selection and then relax and anticipate while enjoying a shrimp cocktail or a spinach salad. The New York strip will satisfy most appetites, while heartier eaters can opt for the 24-ounce porterhouse. Sides run to the usual (steamed broccoli, fresh asparagus), the decadent (truffle butter mashed potatoes) and the unusual (grit fritters). If you're not in the mood for a steak there are plenty of other choices, from crab cakes to lemon chicken with capers and mushrooms. An award-winning wine list offers numerous choices to accompany your meal.
More meaty options await diners at the Brazilian steakhouse
Fogo de Chao
. The main dining room is dominated by an impressive wall of wine bottles and the kitchen's signature piece of equipment, a churrasqueira grill that cooks various cuts of meat to juicy perfection. Each diner receives a two-sided card. Turn it green side and gaucho chefs will come over and slice fire-roasted meats at your table, including top sirloin, filet mignon, linguica (sausage) and lombo (pork loin with a Parmesan cheese coating). Side dishes include pão de queijo (warm cheese bread) and caramelized bananas, and the salad bar is a feast of cheeses, cured meats and prepared salads. If you're able to save room for dessert, make it papaya cream.
Seafood and American Cuisine
If it swims in the ocean, then you'll probably find it on your plate at the famous
Atlanta Fish Market,
one of the best places to eat seafood. The enormous, bustling eatery boasts a can't-miss, three-story-tall copper fish sculpture out front. The brick building is meant to architecturally recall a 1920s-era Savannah train station, and the details are evocative right down to the antique wooden revolving door, plank hardwood floors, 1950s lighting fixtures and funky mermaid and tropical fish wallpaper. Consult the "today's catch" section of the menu and consider trying one of the less obvious seafood selections, like Colombian tilapia or Cape Cod skate wing. Sushi rolls, whole Maine lobster and Alaskan king crab legs are options, too. Be forewarned; long waits are the norm at peak hours.
Bacchanalia
—the name says it all. This California-style contemporary restaurant is a popular upscale dining destination. The seasonal menu is derived entirely from organic ingredients, many sourced from the chef/owner's farm. A five-course prix fixe menu allows diners to sample the kitchen's culinary talent, choosing from entrées like wood-grilled lamb loin chops with summer ratatouille or wild mushroom ravioli and house-made ricotta. Suggested wine pairings are offered for each dish. Bacchanalia's smooth, professional service is as notable as the food. There's always a high demand for seats, so reservations are advised. And leave your flip-flops at home; dressy casual attire is recommended, and men will want to bring a jacket just in case.
Enjoy Fresh-Grown Ingredients
The Chattahoochee River is not only a favorite outdoor recreation destination for Atlantans; it also provides a lush riverside setting for an intimate dinner at
Canoe.
The interior is inviting—warm wood and brick, hand-forged iron vines, big comfy booths. The menu focuses on contemporary American dishes that take advantage of seasonal and local ingredients, whether it's spring asparagus soup, slow-roasted Carolina rabbit with Swiss chard and bacon ravioli or rainbow trout with lobster succotash. If you come for brunch, be sure to order a basket of freshly baked Georgia pecan sticky buns. A stroll along the landscaped waterfront is the perfect post-meal activity and one of the top things for couples to do here. It's sure to be a highlight of your vacation to Atlanta.
Fine Dining and Down-home Restaurants
When the occasion calls for fine dining you can't do much better than
Nikolai's Roof
, ensconced on the 30th floor of the Hilton Atlanta. The dining room exudes elegance, with the setting enhanced by spectacular views of downtown Atlanta. Under the direction of chef Olivier De Busschere, French and Russian-inspired dishes are prepared with equal attention to taste and presentation. Entrées include Norwegian halibut with Maine lobster beignets and champagne foam and marinated venison tenderloin accompanied by blue foot mushrooms and foie gras. For dessert, try the Grand Marnier soufflé. Two dozen varieties among the extensive selection of more than 1,100 wines are available by the glass.
More down home is
Holeman and Finch Public House
. From the arrangement of the tables to the convivial atmosphere, this is a restaurant that encourages the concept of dining as a community gathering. The menu ranges from simple, comforting appetizers (griddled bratwurst and glazed turnips) to sophisticated pub dishes like citrus-glazed veal sweetbreads. Holeman & Finch's calling card, however, is its burger: a classic double-patty cheeseburger on a house-made bun, with hand-cut fries and homemade ketchup and mustard on the side. Now served on the regular menu, Chef Linton Hopkins previously prepared exactly 24 a night, served precisely at 10 p.m. Sure, it was a gimmick, but it was flavorful enough that the Food Network decreed this burger one of the country's best. If you don't have a reservation, get there early while supply lasts.
Things to Do: Celebrate Spring, Jazz and More
CityPASS
The Atlanta CityPASS program includes prepaid admission to the Georgia Aquarium, the CNN Studio Tours and World of Coca-Cola, some of the top fun places to go on your trip. Also included are two option tickets for either the Fernbank Museum of Natural History or College Football Hall of Fame and Chick-fil-A Fan Experience, and either Zoo Atlanta or the Center for Civil and Human Rights. These attractions may already be on your list of things to do in Atlanta, so take advantage of the savings when you're planning family or group travel to this destination city.

Getty Images/Jeremy Woodhouse
CityPASS ticket booklets may be purchased at any participating attraction and are valid for 9 consecutive days once the first ticket is used. That's more than enough time to experience all these fun things to do. The Atlanta CityPASS booklets will save visitors 43 percent compared to purchasing individual tickets to the included attractions. Credit cards accepted vary with the vendor. Phone (208) 787-4300 or (888) 330-5008.
Margaret Mitchell
The Atlanta Journal Constitution reported that nearly 300,000 fans lined the freezing streets of downtown Atlanta when Clark Gable, Vivien Leigh and other stars arrived on Dec. 15, 1939, for the movie premiere of "Gone With the Wind." Tara-like Greek Revival columns adorned Loew's Grand Theatre for the showing, which lasted 4.5 hours. Amid the crowds, lights and press was Atlanta-born author Margaret Mitchell, whose novel on which the movie was based epitomized the Old South and earned her a Pulitzer Prize.
Born in 1900, Margaret Munnerlyn Mitchell grew up fascinated by stories of the Civil War as told to her by veterans and family friends, and her penchant for writing surfaced at an early age. Following her 1925 marriage to John Marsh at the Atlanta Unitarian-Universalist Church, Mitchell settled into a tiny apartment (which she called "the dump") on fashionable Peachtree Street. Injuries sustained in a fall from a horse forced her to resign from her job as a reporter for The Atlanta Journal. She recuperated in the cramped rental, devouring library books that her husband brought home for her.
Beginning Her Masterpiece
The delivery of a Remington typewriter in 1926 and Marsh's advice to "write what you know" gave the restless Mitchell the push she needed to begin her masterpiece. Starting with the last chapter, she wrote in secret for 10 years, hiding stacks of papers from suspecting visitors, who joked that she must be writing the great American novel. Only Marsh, serving as her editor, saw the pages.
When Harold Latham, an editor for MacMillan, contacted Mitchell about her rumored book, she initially denied its existence, believing her story to be "lousy." Finally, dared by a friend, she handed over the manuscript—a carefully researched, epic romance (missing a first chapter) about the Civil War and Reconstruction, centered on a feisty character named Pansy O'Hara. After some editing and a name change, "Gone With the Wind" appeared in bookstores on June 30, 1936.
The novel swept Atlanta, receiving rave reviews. Glued to its pages, readers stayed up all night to finish the saga, fan letters arrived by the thousands, and movie rights were sold for a then-record fee of $50,000. The tale that Mitchell described as being about gumption would be translated into 25 languages and sell more than 10 million copies. The movie earned eight Academy Awards, including best picture of 1939.
Ten years after the premiere, while crossing Peachtree Street with her husband, Mitchell was struck and killed by a speeding taxi cab. She is buried alongside family members at historic Oakland Cemetery. A visit to her home or gravesite is one of the top things to do in Atlanta.