Atlanta in 3 DaysThree days is barely enough time to get to know any major destination. But AAA travel editors suggest these activities to make the most of your time in Atlanta. If you're planning a vacation, we've got insider information on fun places to go and fun things to do during your trip.
Day 1: Morning When you're writing your list of "things to do," your first stop should be the notable Georgia Aquarium ; our favorite exhibit is the gigantic Ocean Voyager tank with its manta rays and whale sharks.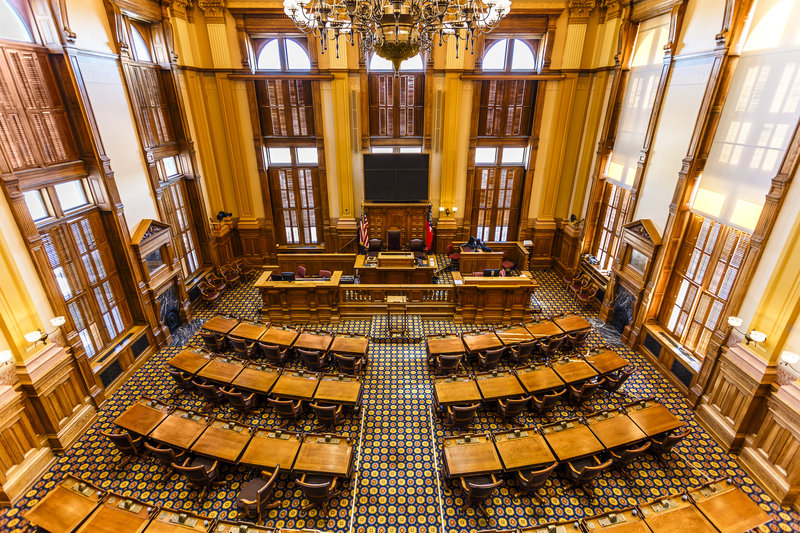 iStockphoto.com/klausbalzano
Then, stroll the 21-acre Centennial Olympic Park and take in the sculptures and Fountain of Rings before signing up for a tour at CNN Studio Tours , where you'll witness the inter-workings of a busy newsroom. Nearby is World of Coca-Cola . After a boost of energy from a fizzy sample, head to The Georgia Capitol .
Day 1: Afternoon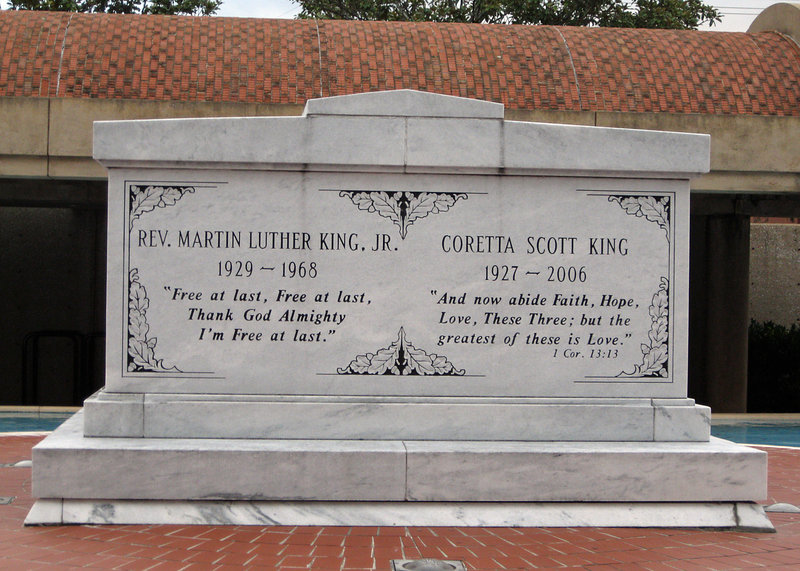 flickr/Ryan Quick
East of US 75/85 is Sweet Auburn, a historic African American neighborhood that got its start in the early 20th century. Many Black-owned business flourished here before the neighborhood fell on hard times during the 1970s due to crime, homelessness and lack of investment opportunities. In more recent years Sweet Auburn has benefited from organized preservation efforts to keep alive the district's historic character. It is home to the Martin Luther King Jr. National Historic Site (which includes his boyhood home and crypt) and The King Center ; both are worth a visit.
Day 1: Evening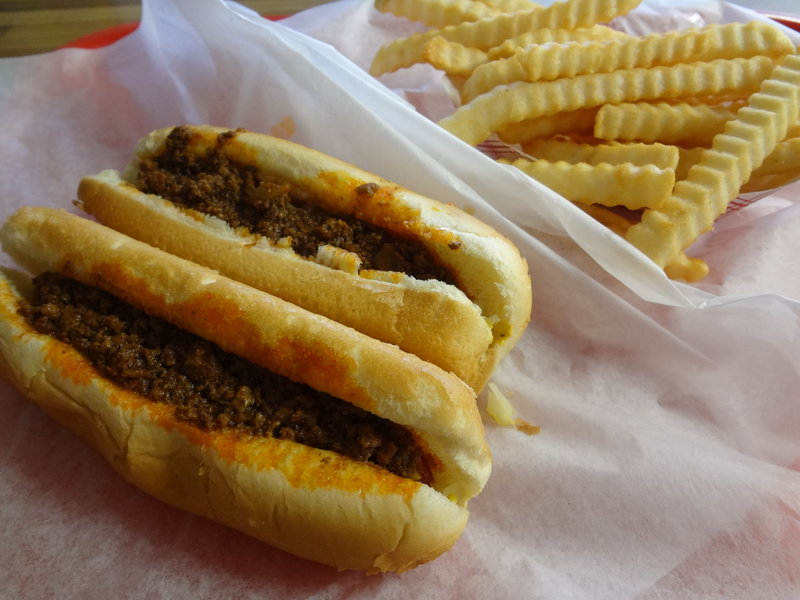 AAA/Inspector 33
Nearby restaurants offer a chance to recharge. Opt for a cholesterol-packed chili dog and a frozen orange drink at The Varsity before heading to Little Five Points at Euclid and Moreland avenues to hang out with the bohemian types who frequent this hip neighborhood. Browse shops that occupy charming Victorian houses, and check out local institutions like Wax N Facts (432 Moreland Ave. N.E.), a treasure trove of old vinyl records and hard-to-find CDs. All that walking around will have you hungry. It's not a trip to the South without barbecue. Take a load off at Fox Bros Bar-B-Q (1238 Dekalb Ave.), a popular food place first started by brothers in their backyard. Good choices include beef brisket and smoked chicken. If you're feeling really hungry, order the homemade pie.
During baseball season you may prefer a night at the ballpark. Check out the Braves' brand-new home at Truist Park (755 Battery Ave.). A highlight of this 41,000-seat park is the waterfall in center field.
Day 2: Morning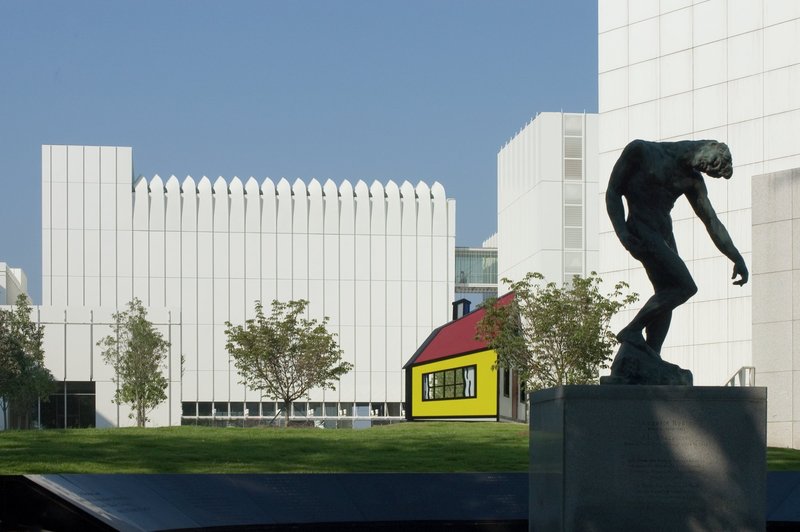 High Museum of Art/Jonathan Hillyer
Just northeast of the city surrounding Piedmont Park is Midtown, the city's hub for arts and culture. Fun things to do include High Museum of Art and the Atlanta Botanical Garden . Try to fit both attractions in your schedule if you can.
Day 2: AfternoonExplore the Virginia-Highland neighborhood, east of Piedmont Park at the intersection of Virginia and Highland streets. By now you're probably wondering where to eat; after perusing eclectic shops in Craftsman bungalows, have a casual lunch at Osteria 832 .
Day 2: Evening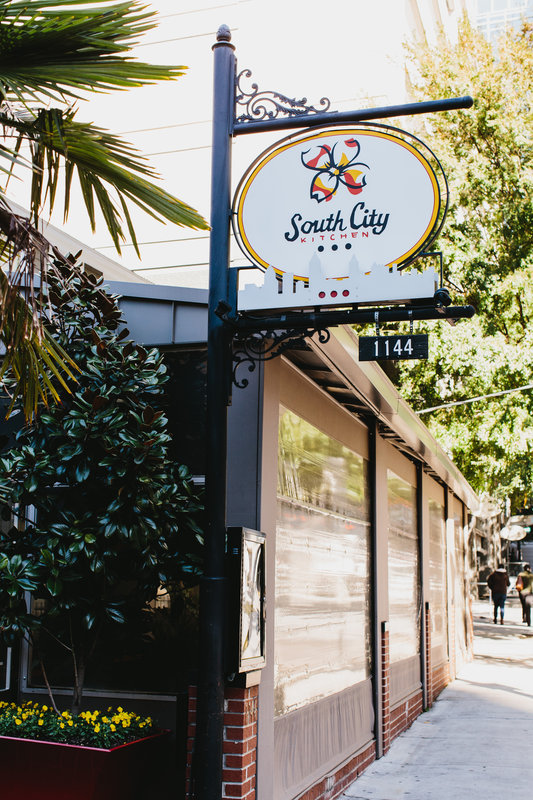 Courtesy of South City Kitchen
Have dinner and catch a performance by the Atlanta Symphony Orchestra. Within a few blocks of The Woodruff Arts Center are abundant dining options, including South City Kitchen.
Day 3: MorningIf you're interested in outdoor adventures, you'll want to spend most of the day at Stone Mountain Park (about 16 miles east of downtown Atlanta via I-285 to exit 39B, then US 78 to exit 8). Our advice: Get an early start and make your first activity a walk to the top of the park's namesake mountain, a bowl-shaped dome of granite approximately 1,683 feet tall. It's a short 1.3-mile trek one way, a steady but not unduly strenuous ascent up smooth, bare rock punctuated with piles of flat stones and the occasional stand of scrubby loblolly pines. The last 500 or so feet, however, are pretty steep, so wear sturdy shoes and watch your step. Your reward for this exertion—at least on a clear day—is a panoramic vista that includes the downtown Atlanta skyline and the north Georgia mountains in the distance. For those who don't feel like hoofing it the Summit Skyride transports you to the top for the same spectacular views.
Vacation Musts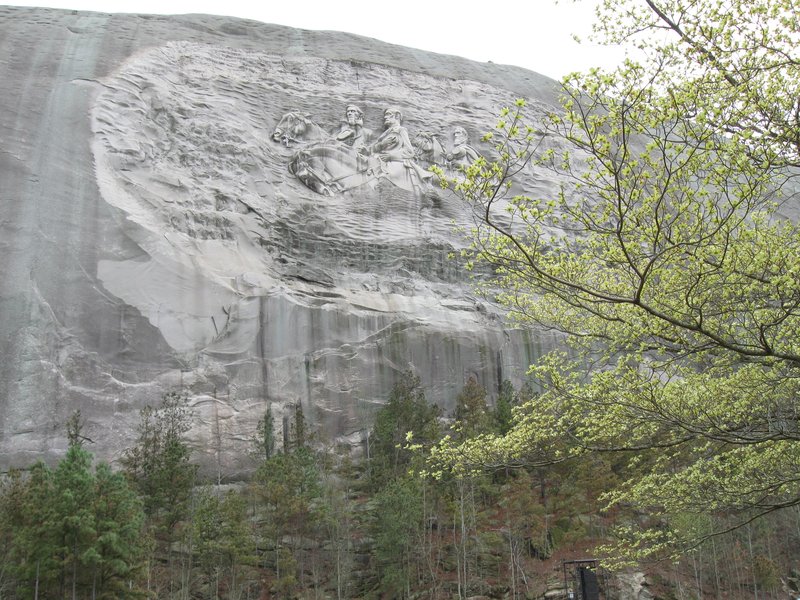 AAA/Greg Weekes
The mountain's most talked about feature, of course, is the carving. While you can't go right up to the base for an up-close look, you can get close enough on foot for an unobstructed view, a bas-relief of Confederate leaders such as Jefferson Davis, Robert E. Lee and Thomas "Stonewall" Jackson. It measures 90 by 190 feet but looks much smaller in comparison to the massive bulk of the mountain.
There's an 11-minute video at the Discovering Stone Mountain Museum inside Memorial Hall if you wish to delve deeper. You'll learn details about what it took to complete the engineering job, like the fact that stone carvers had to stand on open scaffolding and work 33 stories above ground while a constant wind was blowing. Afterward, consider taking a tour of Historic Square , a complex of early 19th-century buildings relocated to the park from sites throughout the state of Georgia.
Day 3: Afternoon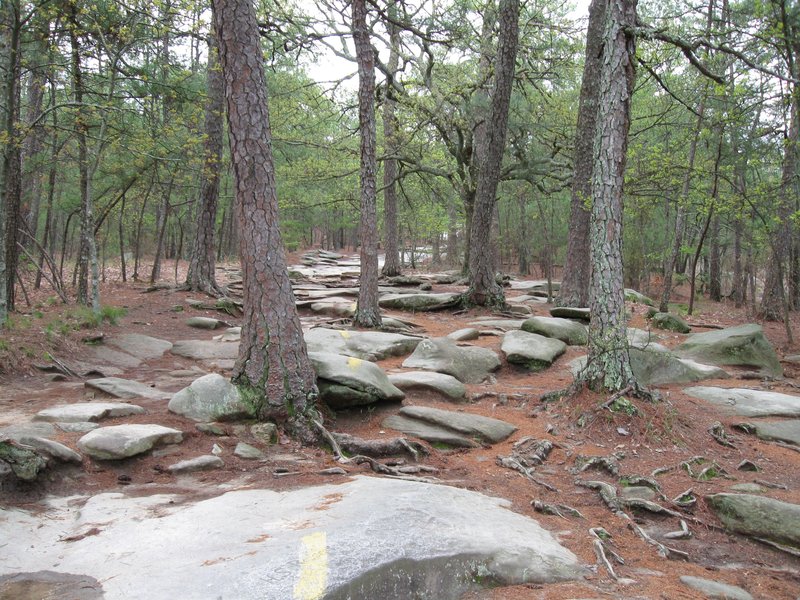 AAA/Greg Weekes
A leisurely way to view the natural surroundings of the park is via the Stone Mountain Scenic Railroad , which chug-chugs around the mountain.
You can have lunch at one of the park concessions that feature barbecue, pizza or ready-to-go options for impromptu picnics. If you prefer a sit-down lunch, try Always Fresh Neighborhood Restaurant & Market or Metro Cafe Diner, which is open daily 24 hours.
Day 3: EveningAfter an activity-filled day at Stone Mountain Park you'll either be revved up or plumb tuckered out. If it's the former, keep the energy going and attend a concert at Chastain Park. Located off Roswell Road near the intersection of West Wieuca and Powers Ferry roads, it's Atlanta's most popular outdoor venue for summer and fall concerts. Chastain is known for concertgoers who arrive laden with ridiculously elaborate picnic spreads.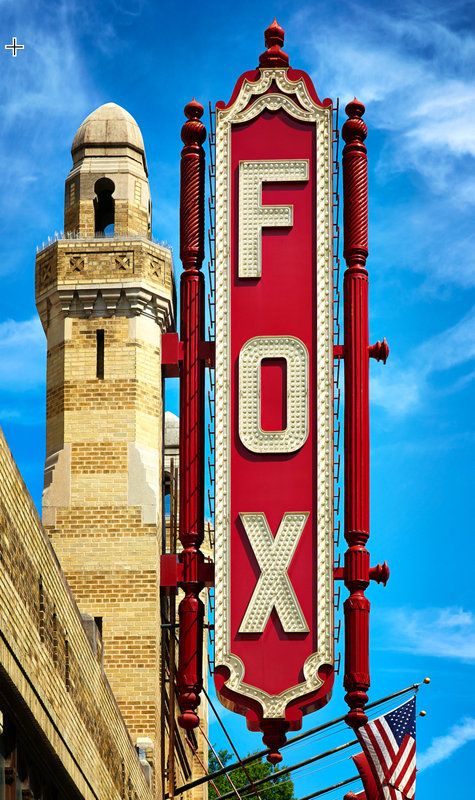 Courtesy of Fox Theatre
Perhaps the city's best indoor venue is the Fox Theatre , 660 Peachtree St. N.E., two blocks east of MARTA's North Avenue station (North-South line). An opulent throwback to the days when movie premieres were events, the Fox opened in 1929, came close to being demolished in the 1970s and—thanks to a committed and ongoing renovation campaign—retains much of its riotously ornate interior. The pièce de résistance is the auditorium itself, which resembles an Arabian courtyard and has a ceiling that looks like an evening sky complete with stars and floating clouds. Shows at the Fox run the gamut of popular entertainment; phone (855) 285-8499 for ticket information.