Atlanta Nightlife Atlanta rocks, rolls, shimmies and shakes; this isn't a city where people spend the evening on the sofa watching "Everybody Loves Raymond" reruns (well, at least most people). Any pop music scholar can tell you the Atlanta area has produced such diverse artists as the Black Crowes, Collective Soul, Indigo Girls, Outkast and Sevendust. The city also has very fertile hip-hop and indie rock scenes, and a number of live music joints that offer fun things to do this weekend.
Small venues for Local Bands
Those in the musical know head for the small venues and clubs. The Variety Playhouse (1099 Euclid Ave. N.E.) in Little Five Points has been around for more than two decades. Comfortable as an old shoe, it books an impressively eclectic roster of talent—everyone from oldies but goodies like Joan Baez, Todd Rundgren and Parliament/Funkadelic to the latest up and comers. In nearby East Atlanta Village, The Earl (488 Flat Shoals Ave. S.E., just north of Glenwood Avenue), is the place to see buzz bands like Late of the Pier and local faves (Dead Confederate, The Black Lips) before they go on to bigger things.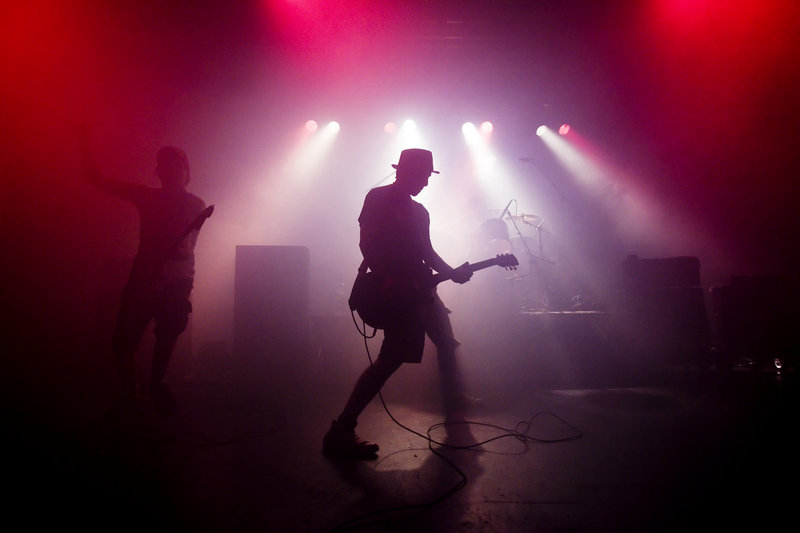 flisk/iStockphoto.com
There's more of the same—meaning a mix of local acts and bands passing through town—at places like The Masquerade (75 Martin Luther King Jr. Dr. S.W.). The Tabernacle (152 Luckie St. N.W. in Centennial Olympic Park) opened in 1910 as part of the Georgia Baptist Medical Center and later was a church. Wood floors and a pipe organ lend a feeling of authenticity, and excellent acoustics showcase the sound, whether it's a popular hit-maker like Imagine Dragons or a more esoteric band such as The Decemberists.
Center Stage (1374 W. Peachtree St. N.E. in Midtown) is a fairly intimate (1,050 seats) theater in the round. There's not really a bad seat anywhere in the house, and the concert lineup offers a little something for everyone. Light fixtures that resemble torches give Center Stage a slightly gothic vibe. There's also a full (cash only) bar. You'll have to pay to park in the adjacent parking deck, but the building is only two blocks from MARTA's Arts Center station (North-South line).
Fox Theatre is the Destination for Intimate Shows with Your Favorite Artists
Fox Theatre/Alive Coverage
The Fox Theatre (660 Peachtree St. N.E.) is perhaps the coolest place in the city for an entertainment night out. The "fabulous Fox" has it all—history, pedigree and best of all, a flamboyantly opulent interior that boasts painted plaster, bronze filigree, geometric tiles, intricately patterned carpets and other adornments. The huge auditorium, which seats nearly 4,700 people, looks like a cross between a Moorish fort and a courtyard out of "The Arabian Nights." What do the New York Metropolitan Opera, Elvis and the Stones have in common? They've all played the Fox. Besides being Atlanta's Broadway venue of choice, the performance schedule includes big-name pop, rock and country stars, movies, symphony orchestras and the Atlanta Ballet.
Neighborhood Music Venues Offer Authenticity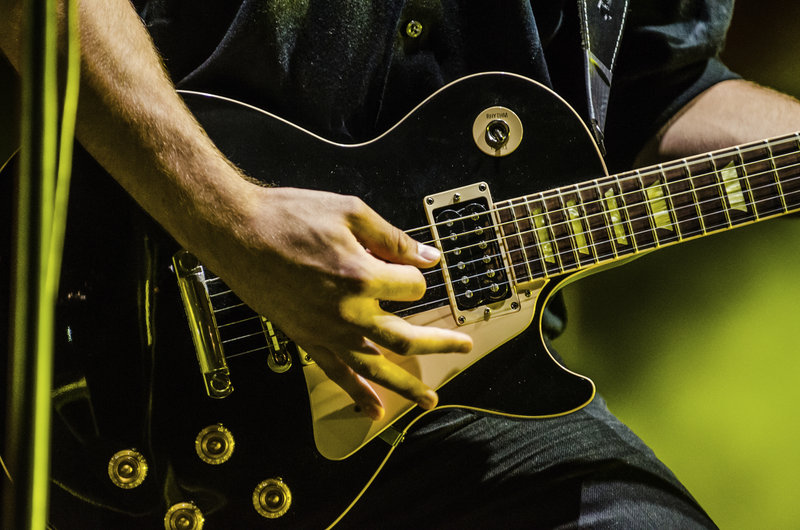 Marc Dufresne/iStockphoto.com
If you'd rather dial it down, hit one of Atlanta's neighborhood hangouts where blues, bluegrass and other homegrown music styles are on the menu. Blind Willie's (828 N. Highland Ave.) is a Virginia-Highland institution and the place to go for blues. The club was built from the ground up by local musicians who doubled as carpenters, and the house band, the Shadows, still backs many of the performers who appear here. Add the fact that you can get a Chicago dog or a Memphis-style barbecue pork sandwich washed down with a bottled or draft beer, and it's no wonder Blind Willie's packs 'em in. In addition to a terrific atmosphere, there's no need to search for nearby restaurants when you visit this venue.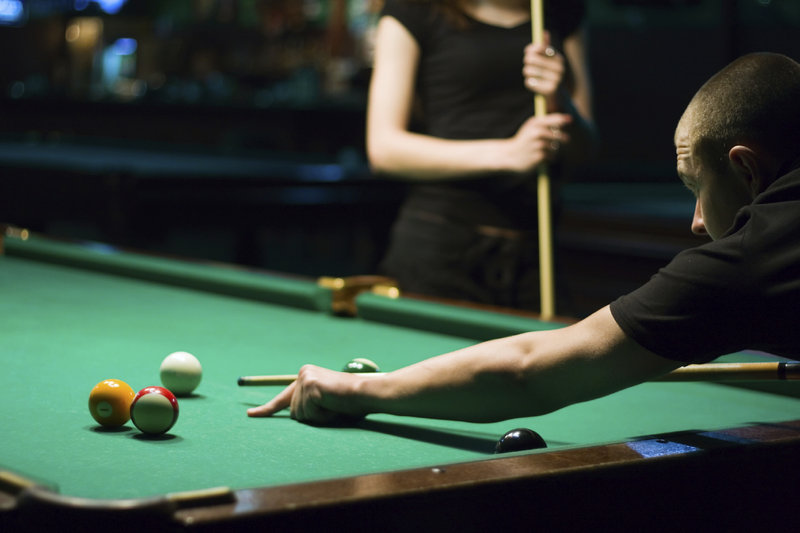 Vladmax/iStockphoto.com
In Little Five Points, Smith's Olde Bar (1578 Piedmont Ave. N.E. near Ansley Mall) has a variety of rooms to visit. Aim for the downstairs bar first, then head upstairs to catch a show in the 350-seat Music Room or maybe an acoustic performance by a local musician in the Atlanta Room before adjourning to the Game Room for a friendly game of billiards or darts. Catch live music at the Star Community Bar (437 Moreland Ave.) Thursday through Saturday. The bands change fairly often so call ahead, but you can pretty much be sure it'll be rock, punk, rockabilly or country. Live music, good food and a game? Sounds like the perfect date night without having to search for fun things for couples to do.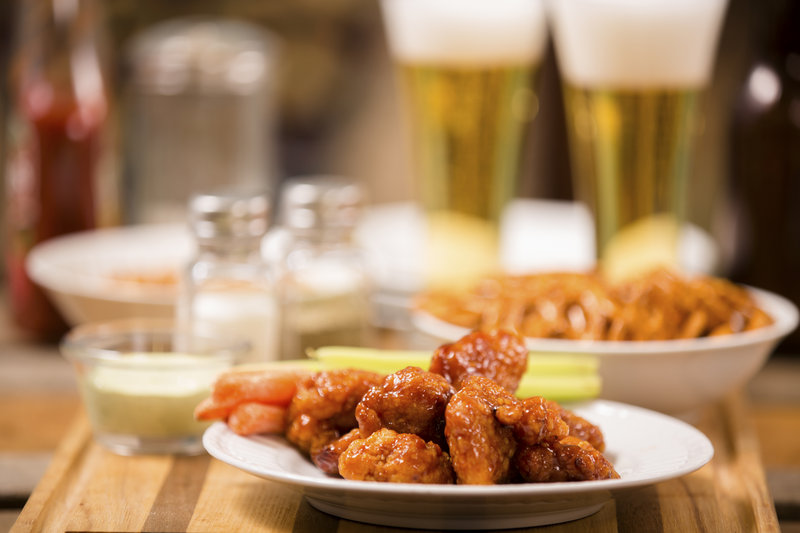 Pamela Moore/iStockphoto.com
Luxury Nightlife is One of the More Upscale Things to Do in Atlanta
Buckhead is certainly a place to congregate, whether for dinner, drinks or just cruising around looking for action. A special occasion always seems to call for dinner with a view. Celebrate at Nikolai's Roof Lounge , the bar at Nikolai's Roof in the Hilton Atlanta (255 Courtland St. N.E.). The name is appropriate, since it offers a stunning vista of the downtown skyline from 30 floors up. Sip on a cocktail before heading to the restaurant, celebrated for its fine food and equally fine service.
With so many fun places to go and things to do, it's easy to see why Atlanta is quickly becoming a top vacation destination.
Note: Creative Loafing, a free newsweekly that comes out on Thursdays, has extensive arts and entertainment listings and is available all over town.