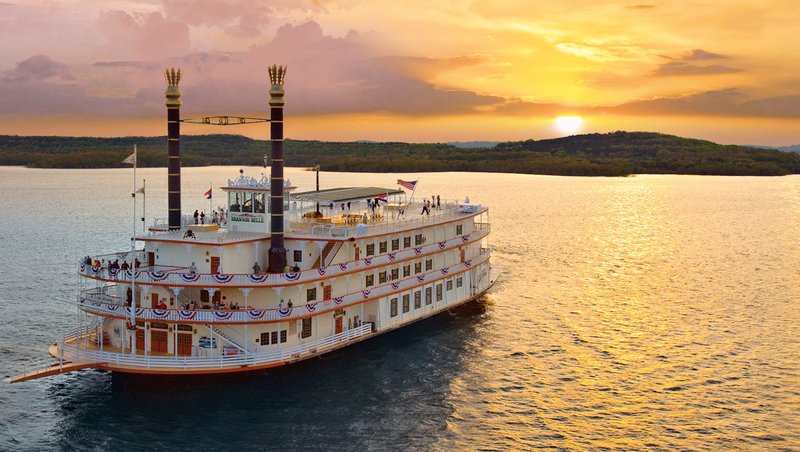 Courtesy of Silver Dollar City Attractions
Introduction
Entertaining with a capital "E." That's Branson, which started out small as a vacation destination roughly half a century ago. Beginning with a couple of caves, some local fishing spots and a little show put on for tourists by the four musical Mabe brothers, Branson has grown into a full-fledged phenomenon while embodying—to a rather remarkable degree—the essence of small-town America. One key difference: This small town is packed to the gills with fun things to see and do.
flickr/Branson Convention and Visitors Bureau
Branson is best known for its live performances, with more than 100 different shows in venues ranging from intimate theaters to a grand 4,000-seat palace. But if you spend all your time indoors you'll be missing out on the delightful natural setting that makes the Tri-Lakes area so appealing. The blue lakes and green hills of Ozarks country are an open invitation to take a walk along a grassy riverbank, hike a dogwood-lined trail, nose a boat through a secluded inlet or cast a line for trout in a cool, rushing stream.
flickr/Missouri Division of Tourism
You'll have no trouble filling up a day: In addition to loads of shows and all kinds of fun things to do outdoors, Branson has theme parks, craft villages, all-you-can-eat buffets and special events galore. You can watch woodcarvers, basket weavers and folk artists at work. You can shop at factory outlets or country stores. You can ride a sightseeing train. But what keeps lots of people coming back is the genuine hospitality, which shines through in every warm welcome. All those smiles are reason enough to visit, don't you think?
In Depth
Monster cinnamon buns. A half-scale replica of the Titanic. Heartfelt displays of patriotic pride. Dale Evans, Lawrence Welk and Andy Williams. Sausage gravy and biscuits. Theme parks and showboats. Branson unashamedly revels in maximum Americana. It's the kind of place where a total stranger will greet you with a smile, a handshake and a heartfelt "Welcome to the heart of the Ozarks!" Anywhere else it would sound scripted or ring false, but friendliness Branson style feels neither forced nor fabricated.
Little more than 25 years after it was proclaimed "the live country music capital of the universe" in a feature profile on "60 Minutes," this town's enormous popularity is still something of a shocker. A small southwestern Missouri burg with a population of more than 11,000 being visited by millions of people a year is unlikely enough. The fact that it's tucked deep into the hills and hollows of the Ozarks, relatively isolated from big cities and major interstates, makes this an even more impressive success story.
Country is no longer the only game in town. Not when you've got popular headliner Shoji Tabuchi—a Japanese-born, classically trained musician who learned how to play the violin at age 7 and performs fleet-fingered versions of standards like "Orange Blossom Special" on fiddle in a glitzy, gaudy theater that's straight outa Vegas.
Branson's Famous Baldknobbers show has been packin' 'em in for more than half a century, back when brothers Bill, Jim, Lyle and Bob Mabe set up folding chairs in Branson's City Hall and played banjo, dobro and washtub bass. It's still a show where grown men dressed in suspenders, loud shirts and funny hats engage in bawdy comedy routines guaranteed to make you laugh. Oh, and there's plenty of music, too.
A key catalyst in Branson's beginnings was the 1907 publication of Harold Bell Wright's second novel "The Shepherd of the Hills." Said to be the first American novel to sell a million copies, it told the inspirational story of an itinerant former pastor who chose to stay and live his life with the citizens of rural Mutton Hollow, offering a spiritual message based on simple values. The story's Ozark Mountains setting was what sparked an initial interest in Branson as a place to visit.
Tourism began on a small scale, with humble attractions like summer lakeside cottages on man-made Lake Taneycomo, an underground cave tour and lavish Christmastime lighting ceremonies. In 1959 the play "The Shepherd of the Hills" was first presented in the Old Mill Theater on the Shepherd of the Hills Farm, perched high on a ridge just west of Dewey Bald. The farm became a tourist attraction, as did Silver Dollar City, a replica of an Ozark frontier town that has morphed into a major theme park complete with thrill rides, but at the same time maintains a dedicated commitment to the preservation of Ozarks artistic heritage. The loyal Branson fans keep coming back for these wholesome, family-friendly pleasures and the natural beauty of the area.
By Car
Branson receives an estimated 8 million visitors annually, and more than 90 percent of them drive. This can present a challenge to the existing road network, which was never meant to accommodate the number of vehicles that arrive throughout the year. However, more than $200 million spent on new highway construction has helped lessen the bottleneck conditions that can occur in summer, the busiest season.
I-44 funnels traffic to Springfield from St. Louis and points east, and from Tulsa, Oklahoma City and points west. South from Springfield or north from Little Rock and Harrison, Ark., the main approach is via US 65, which is four lanes from Springfield south to Branson, facilitating access into town. US 65 has been widened to four lanes from Hollister, just across Lake Taneycomo from Branson, south to the Arkansas border.
More locally, the Ozark Mountain Highroad (SR 465) runs east-west for 8 miles between US 65 and SR 76 just west of the Shepherd of the Hills Homestead, offering a relaxed and less-traveled route to Table Rock Lake, the Silver Dollar City theme park and other attractions on the west side of town. North-south SR 13, which branches off SR 76, and east-west SR 86, which branches off US 65 south of Hollister, are other easy ways to get to Table Rock Lake. For a delightfully scenic day trip from Branson to popular Eureka Springs, Ark., take US 65 south to US 62, then US 62 west.
Street System
Historic downtown Branson, just east of US 65 via US 65 Business Route/Veterans Boulevard, forms a small, compact grid of streets running about six blocks north-south and east-west. East-west Main Street, the eastward extension of SR 76, and north-south Commercial Street are the main thoroughfares. Main Street runs into Branson Landing Boulevard, which fronts Branson Landing and beyond, Lake Taneycomo.
Branson's main drag is, of course, SR 76W, sometimes known as Country Music Boulevard and widely named simply "the Strip." The 5-mile stretch within the city limits, a two-lane highway with a center turning lane, is the heart of many Branson activities, winding past a seemingly endless procession of music theaters, attractions, shopping centers, hotels, motels and restaurants.
The other major roads are SR 248/Shepherd of the Hills Expressway, Gretna Road and Green Mountain Drive. SR 248 branches west off US 65, providing a northerly route that eventually intersects with SR 265 west of SR 76 via Shepherd of the Hills Expressway. Several popular theaters and attractions are along this stretch. Gretna Road, between SR 248 and SR 76, is lined with shopping complexes. Green Mountain Drive runs south of and parallel to SR 76.
Traffic is frequently congested along much of SR 76, particularly so before and after evening performances at the theaters, and major intersections—for example, SR 76 and Gretna Road—can become gridlocked at times. But fortunately, driving the Strip is a choice and not a necessity, thanks to three east-west color-coded "relief routes" that can be time-saving options.
Two routes are north of SR 76, and one is south. The Red Route is SR 248 from US 65 west to Shepherd of the Hills Expressway and Shepherd of the Hills Expressway west to SR 265. The Blue Route is Roark Valley Road from SR 76 to Gretna Road and Gretna Road back to SR 76. The Yellow Route is Fall Creek Road to Wildwood Drive, Wildwood Drive to Green Mountain Drive and Green Mountain Drive to SR 76.
Red, blue and yellow route signs are posted regularly along the respective roads. The Yellow Route is the most crowded of the three, so consider using the Blue or Red routes instead. Once you become familiar with these routes, however, getting around Branson is pretty much a snap. You can pick up a Time-Saver road map (created by the Branson/Lakes Area Convention and Visitors Bureau) showing these routes as well as the location of many theaters and attractions from just about any local hotel or restaurant.
Parking
Finding a place to park in Branson is rarely a problem. Almost all of the theaters have their own large lots, and parking for most shopping centers and restaurants is plentiful. Although you may have to hunt for a space downtown on weekends, there are two parking garages and four lots serving the historic downtown and Branson Landing areas.
Sales Tax
The Branson/Lakes area levies general retail sales, tourism sales and food and beverage sales taxes based on three different jurisdictions: Branson Landing/downtown, citywide and Branson Hills. General retail sales taxes range from 8.6 to 9.6 percent; sales that include a tourism sales tax range from 11.6 to 12.6 percent; food and beverage sales taxes range from 8.975 to 9.975 percent.
Police (non-emergency)
(417) 334-3300
Time and Temperature
(417) 336-5000
Hospitals
Skaggs Regional Medical Center, (417) 335-7000; CoxHealth Cox North (Springfield, Mo.), (417) 269-3000; CoxHealth Cox South (Springfield, Mo.), (417) 269-6000; Mercy Hospital (Springfield, Mo.), (417) 820-2000.
Air Travel
Branson Airport
(BKG), 1 mile south of the Hollister exit off US 65, east on Branson Creek Boulevard, then following signs to 4000 Branson Airport Blvd., is served by Buzz Airways and Frontier and handles commercial and general aviation; phone (417) 334-7813. Springfield-Branson National Airport (SGF), 5000 W. Kearney St. in Springfield, is about 45 miles north of Branson via US 65. The drive takes 45 minutes to an hour, depending on traffic. Domestic airlines serving the airport include Allegiant Air, American, Delta and United; (417) 868-0500.
Several shuttle and limousine services transport passengers to and from Branson and the Springfield-Branson National Airport, including Branson Gray Line, (417) 335-4466 or (800) 542-6768; Fisk Transportation, (417) 862-2900; and Branson Coach/Tri-Lakes Shuttle, (417) 339-4888 or (800) 841-2313. At Branson Airport, only Branson Gray Line transports passengers from the airport; the other companies may only drop off passengers.
Rental Cars
Hertz, which only operates out of Springfield-Branson National Airport, offers discounts to AAA members; phone (417) 597-5313, (800) 654-3131 or (800) 654-3080. Rental cars are available at Branson Airport.
Buses
Gray Line Branson, (800) 542-6768, provides chartered motor coach service to Branson and one-way transfers to and from Branson Airport and Springfield-Branson National Airport.
Taxis
Cab companies include Jerry's Shuttle, (417) 348-1419; and Checker Cab, City Cabs and Yellow Cab, all of which can be reached at (417) 332-2227 (Branson Cab Service).
Public Transportation
Unless you're part of a motor coach tour, getting around Branson is much easier if you have your own vehicle. One convenient alternative to driving is a free ride aboard the Downtown Trolley. The red-and-gold, hop-on and hop-off trolley makes 12 stops in the historic downtown area, including two stops at Branson Landing. It operates daily 9-6, Mar.-Dec.; closed Thanksgiving and Christmas. Trolley maps are available at downtown retail locations and at the Downtown Branson Betterment Association, 112 W. College St.; phone (417) 334-1548 or (866) 523-1190.
What to Do in Branson
Spend the day at
Silver Dollar City
(399 Silver Dollar City Pkwy.). This 1880s village-themed park preserves Ozarks heritage with its working crafters and a bevy of festivals devoted to holidays, music and folk culture. It also has some pretty awesome thrill rides and downright tasty theme park eats.
With so much live entertainment on the Branson Strip, what (or who) should you see? Put Branson's Famous Baldknobbers at the Branson Famous Theatre (645 SR 165) and the Presleys' Country Jubilee (2920 SR 76W) near the top of your list—both of these down-home music and comedy shows are pure family fun.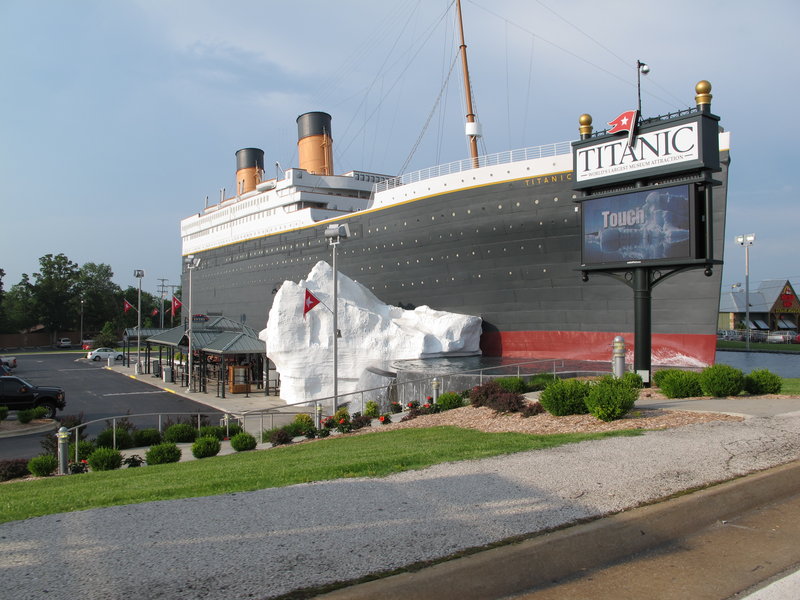 Wikimedia Commons/Brad A. Totman
See how small a third-class cabin actually was, feel the icy ocean water and clamber into a lifeboat at
Titanic—World's Largest Museum Attraction
(3235 SR 76W). It's not only a total immersion experience; you'll relive James Cameron's 1997 movie blockbuster all over again.
Handpicked by Louise Harrison (George's big sister), the Liverpool Legends are the ultimate Beatles experience. They perform songs from the time of the band's first U.S. appearance on the Ed Sullivan show to the music of the Sgt. Pepper's album at the Andy Williams Performing Arts Center & Theatre (2500 W. 76 Country Blvd.).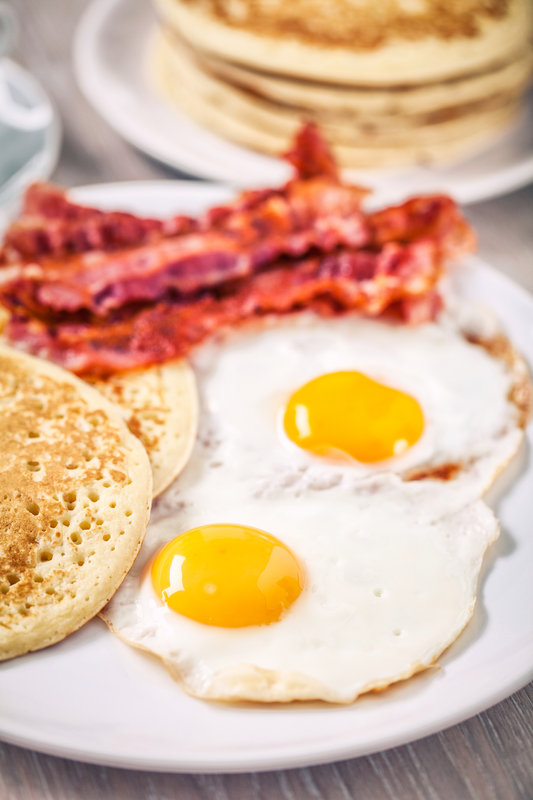 svariophoto/iStockphoto.com
Have breakfast at the
Farmhouse Restaurant
(119 W. Main St.) and then amble the downtown streets, which still conjure up small-town charm in an age of iPhone apps. Dick's 5 & 10 (103 W. Main St.) has everything from coconut incense to Lucy and Ethel lunch boxes; it's certain to stir up some nostalgia.
flickr/Missouri Division of Tourism
"See you at the Landing!" The 2006 opening of
Branson Landing
(100 Branson Landing) was the biggest thing to hit town since the early days of music theaters. This village-style shopping and entertainment complex spreads out along the shore of winding Lake Taneycomo. Non-shoppers won't want to miss the daily dancing fountain water show combining water fountains, fire cannons and lights choreographed to music.
Branson shopping isn't all about T-shirts and souvenirs. Explore Branson Mill Craft Village (3300 Gretna Rd.), where local artists sell a wide array of high-quality crafts.
Watch contortionists, acrobats and jugglers perform astounding (and in a few cases, death-defying) feats at the Grand Shanghai Theatre (3455 SR 76W). This mesmerizing show by the Amazing Acrobats of Shanghai is a dazzling display of bravura skill.
With its Ozark Mountains setting, Harold Bell Wright's 1907 novel "The Shepherd of the Hills" sparked initial interest in Branson as a place to visit. The
Shepherd of the Hills Homestead
(5586 SR 76W) re-creates the farm at the center of Wright's inspirational story, which also is dramatized at The Shepherd of the Hills Outdoor Theatre.
Once upon a time Branson was a speck of a town in the middle of the Ozarks, and you can still appreciate the region's natural beauty on a relaxing cruise around Table Rock Lake aboard the
Showboat Branson Belle
(4800 SR 165). The scenic cruise on board a late 1800s-style paddle wheeler includes a three-course meal and a sensational show with talented performers and live music.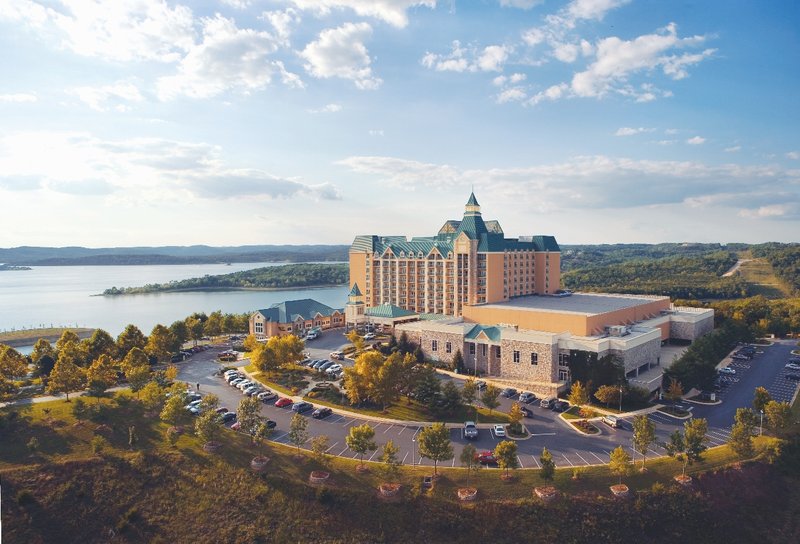 Courtesy of Chateau on the Lake Resort and Spa
Indulge yourself at the Spa Chateau. This luxurious retreat at the
Chateau on the Lake Resort & Spa
(415 N. SR 265) offers deep massages, salt scrubs, mud baths, facials and other treatments, with pampering touches like chamomile-infused towels added for good measure.
flickr/Branson Convention and Visitors Bureau
Under 13
The indoor-outdoor water park
Splash Country
(1945 SR 76W) offers something for both thrill seekers and those just wanting to chill out. The complex at the Grand Country Resort offers 40,000 square feet of waterslides, several play areas (including one that dumps 1,000 gallons of water on kids at a time), lazy rivers, an infant splash zone and hot tubs—one is reserved especially for adults.
For a mildly educational but completely colorful experience, seek out the round white building at the end of the main drag.
The Butterfly Palace & Rainforest Adventure
(4106 SR 76W) features flowers AND animals in a climate controlled room—and, of course, 1,000 butterflies at any given time. Check the schedule so you can watch the butterfly releases.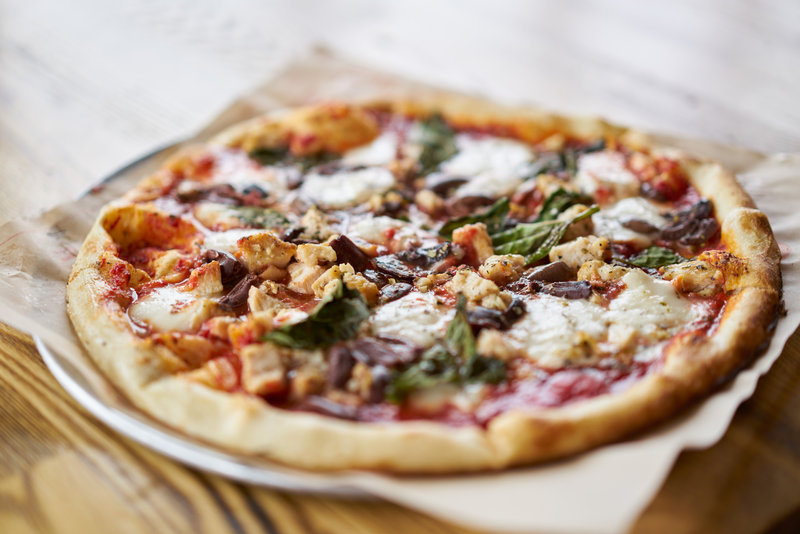 No matter what you choose, you'll be hungry at the end of the day. Solve that with a spread for foragers of all sizes at the
Grand Country Buffet
in the
Grand Country Inn
(1945 W. 76 Country Blvd.). It specializes in serving picky eaters with many kinds of meats and sides in its "scatter bars." If all else fails, there's a pizza buffet and a self-serve ice cream station.
Teens
When the main exhibit room is called the "odditorium," it's no surprise that what's waiting inside
Ripley's Believe it or Not!
(3326 SR 76W) is a vampire killing kit. The museum features some of the 25,000 strange and interesting items collected by anthropologist (and hoarder?) Robert Leroy Ripley.
Looking for other larger-than-life experiences?
Branson's IMAX Entertainment Complex
(3562 Shepherd of the Hills Expwy.) offers standing adventure features such as "Tornado Alley 3D" and "Ozarks Legacy & Legend." New films shot in this large-format, immersive film technology are also played here.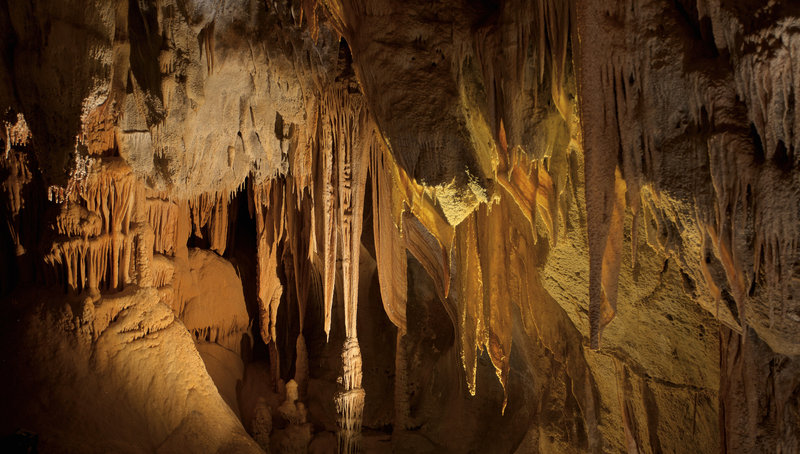 More adventurous and outdoors-driven teens will be lured by
Marvel Cave
(399 Silver Dollar City Pkwy.). No, it's not a place where superheroes retire for the night, but after exploring the 3 miles of passageways and climbing more than 600 stairs, you'll feel like one for keeping up. This strenuous 1-hour tour is worth the work as you get to see the underground cathedral room. And good news: there's a cable railway car to take you back.
There are many quality, family-friendly shows that are a major draw of this Ozark town. But what sets
Dolly Parton's Dixie Stampede Dinner Attraction
(1525 SR 76W) apart is simple: those other shows don't have ostrich racing, stunt riding or a buffalo stampede. (Did we mention ostrich racing?)
What to Do for All Ages
If ever there was a more unlikely theme for a theme park than an 1880s-era Ozark pioneer village, we can't think of it. But
Silver Dollar City
(399 Silver Dollar City Pkwy.) manages to blend all of the charm of the heritage of the past with the rides of the future. And there's an event for EVERY season.
Bluegrass & BBQ
, the
Southern Gospel Picnic
, the
Harvest Festival
and
An Old Time Christmas
all feature food, activities and music appropriate for each occasion.
It would be a shame to be in the area and not take advantage of the many outdoor recreation opportunities in southwestern Missouri. You can boat, fish, camp, picnic or bike through the oak and hickory trees at
Table Rock State Park
(5272 SR 165).
flickr/Missouri Division of Tourism
You can't come back from vacation without a couple of souvenirs, and the shopping village of
Branson Landing
(100 Branson Landing) offers plenty at both local specialty stores like Branson Quilts and Cardinals Clubhouse Shops, and nationally known stores like Bass Pro Shops, Chico's and Tervis. There are also plenty of local restaurants when you're ready to grab a bite to eat.
flickr/Missouri Division of Tourism
Shopping in Branson
Loads of people come to Branson to shop, and it's easy to see why: with a historic downtown that could almost double for Mayberry, a new waterfront shopping and dining complex at downtown's doorstep and specialty stores and centers practically everywhere you turn, the opportunities are legion.
Branson Landing
, a shopping "village" with lovely Lake Taneycomo as a backdrop, is divided into six different districts, each with its own style of architecture. Branson Landing's blue-and-silver shuttle runs up and down the promenade back and forth to the parking lots. Anchors Belk Department Store and Bass Pro Shops are augmented by more than 100 additional stores and shops, including national retailers like Brookstone, Chico's, Jos. A. Bank and White House/Black Market. Eateries include both fast-food outlets and popular franchises like Famous Dave's Bar-B-Q, Joe's Crab Shack and gourmet Mexican at Cantina Laredo.
Branson's Bass Pro Shops outlet isn't as large as the flagship store in Springfield but the atmosphere is similar, right down to the beautifully done nature dioramas and freshwater trout aquarium. Be sure to look up as you wander around; some of the most interesting things are above eye level. There's also a floating restaurant and a marina where boats and fishing equipment can be tested.
The town square at the center of the Landing is an open space with terraces that slope down to a waterfront boardwalk where free concerts take place throughout the year. The square also is the site of hourly shows incorporating 186 water jet fountains and 15 cannons blasting fireballs, choreographed to special lighting and a variety of music. The dancing water display is most impressive in the evening, especially when seen from the vantage point of the boardwalk. And since Branson is famous for live performances, the Landing also features street entertainment in the form of jugglers, dancers, clowns, musicians, and singers from country and bluegrass to jazz and gospel.
Branson Landing is a stone's throw from historic downtown Branson, which offers a much more down-home experience. Streets are lined with brick sidewalks and adorned with Victorian-style lampposts, all maintained by the
Downtown Branson Betterment Association
. Strolling the streets here does seem like taking a step back in time.
Browsers will love Dick's 5 & 10 , at 103 W. Main St. The narrow aisles of this classic "dime store" are crammed with thousands of nostalgic items. You'll see more miniature figurines and key chains than you ever thought possible, but Dick's also carries practical items like kitchen dish towels and jars of homemade jam. Plum Bazaar , 123 E. Main St., is located in what is reputedly downtown's oldest building. For elegant girls' and women's clothing as well as home accessories and Victorian-style furnishings, wander through Victorian House , 101 W. Main St.
All sorts of specialty shopping complexes are along SR 76. If you love Christmas, by all means visit The Grand Village Shops , 2800 SR 76W, which offers a collection of clothing, craft and specialty stores. A must-browse here is Kringles Christmas Store, where you can search for angels, collectibles, ornaments, stockings, nutcrackers, candleholders, fiber-optic Christmas trees and a host of other seasonal decorations. There also are shops specializing in art, woodcrafts and hand-blown glass, all in an open-air setting of winding cobblestone paths accented with fountains and flowers.
Victorian Village , on Shepherd of the Hills Expressway next to the Hamners' Variety Theater, offers a variety of collectibles, including candles, gifts, jewelry, quilts and dolls, along with circus memorabilia and reproductions of paintings by inspirational artist Thomas Kinkade. About a mile west are the shops in Branson's IMAX Entertainment Complex, where you can grab a bite to eat at the food court while hunting for toys, jewelry, collectibles and souvenirs.
The Branson Mill Craft Village on North Gretna Road is a combination specialty retail shopping center and working craft village where luthiers, silversmiths, wood carvers, scrimshaw crafters, stained- and etched-glass makers and other artisans demonstrate their skills. You'll find everything from wind chimes, pottery, gift baskets and custom picture frames to pewter items, carved walking sticks and hand-painted gourds.
flickr/Branson Convention and Visitors Bureau
Tanger Outlets Branson, off SR 76 in the middle of the Strip, offers discounted bargains on men's, women's and children's clothing from retailers like Polo Ralph Lauren, Tommy Hilfiger and Gap, plus shoes, housewares and fashion accessories. The Shoppes at Branson Meadows , 4562 Gretna Rd. near the Branson Mill Craft Village, has a Victorian-style look and discount retailers like Consignment Clothing Exchange, Hush Puppies and V.F. Factory Outlet. There are other stores here as well, and a movie multiplex will keep restless kids happy.
If you don't like crowds, shop the outlet malls in January and February. The weekend following Thanksgiving, when holiday specials go on sale, is the year's busiest.
Last but certainly not least are the ubiquitous gift shops at the music theaters. Every theater has one, and some are ostentatious indeed. The Shoji Tabuchi Theatre has several separate shops in an ornate lobby filled with potted palms and Art Deco furniture, while the gift shop at the Andy Williams Performing Arts Center & Theatre is notable because it is so discreet (more like a boutique).
Show DVDs, performer CDs and cast posters are all big sellers, but you also can purchase such keepsakes as a Baldknobbers ball cap. The most personal, of course, is an autograph, so if you happen to own an old Lennon Sisters, Righteous Brothers or Mickey Gilley album, bring it along for a personal signature—Branson's stars are very obliging of their fans.
flickr/Missouri Division of Tourism
Branson Nightlife
There's no shortage of live entertainment in Branson, but when the footlights turn dark in the big theaters there's still fun to be had. Ernie Biggs Dueling Piano Bar , 505 Branson Landing Blvd., offers daily drink specials along with a menu of appetizers, sandwiches and pizza. Phone (417) 239-3670.
At Big Whiskey's American Restaurant & Bar , 301 Branson Landing Blvd., you can watch your favorite sport on more than 25 HDTVs inside or on the outdoor patio. Quench your thirst with more than 100 whiskeys and whiskey flights as well as cocktails highlighting the flavors of the season. On Sunday Funday, some 20 draft beers on tap perfectly compliment the wing specials. Happy hour is popular with the locals; Steak Night features a savings on steak Thursday evenings. A variety of chicken, pasta, seafood, hand-cut steaks, and street tacos and quesadillas make ordering your meal as difficult as choosing your beverage. Phone (417) 334-4478.
The Outback Pub , 1922 SR 76W, offers a two-fer nighttime experience with a pub party deck upstairs and a "Down Under" section that offers billiards and the popular NTN trivia. Monday is open mic night; Thursdays feature karaoke. Happy hour is daily 4-7 p.m., with a choice of more than 100 beers and beverages. Phone (417) 334-7003.
Bus Tours
Gray Line Branson/Springfield offers sightseeing tours of the Tri-Lakes area as well as nearby Eureka Springs, Ark.; phone (800) 542-6768.
flickr/Branson Convention and Visitors Bureau
Branson in 3 Days
Three days is barely enough time to get to know any major destination. But AAA travel editors suggest these activities to make the most of your time in Branson.
By Greg Weekes
Day 1: Morning
Spend the morning strolling around downtown, a compact area just a couple of blocks square. (Parking—or a lack of it—can be a problem, so you may need to park in one of the nearby Branson Landing parking lots or use their free parking garage.) Have breakfast at the
Farmhouse Restaurant
, 119 W. Main St. Don't expect upscale décor, an extensive menu or fancy preparation at either establishment; what you'll get is a basic lineup of eggs, bacon, pancakes, home fries and such, plus a friendly "hon" when your coffee cup is refilled.
More than a touch of 1960s Mayberry lives on in these striped awnings and homey storefronts. The time warp really kicks in at Dick's 5 & 10 , 103 W. Main St. It's a must see: narrow aisles packed to the rafters with everything from clothing to housewares to wooden back scratchers to horehound candy. There are loads of ceramic figurines and knickknacks, model airplanes and trains, toys, Christmas ornaments—you name it.
The historic 1905 train depot at the foot of Main Street is your next stop. Make arrangements for the 11:30 departure aboard the
Branson Scenic Railway
, a vintage passenger train that embarks on a 40-mile round-trip excursion through the Ozarks foothills. Traveling along a working commercial line operated by the Missouri and Northern Arkansas Railroad, it heads either north or south (the direction is determined just prior to departure). The route crosses deep valleys and negotiates damp tunnels that were blasted through walls of solid rock during the line's construction in the early 1900s. Three dome cars with big windows offer panoramic views of Crest Tunnel, Barren Fork Trestle, Tharp's Grade and other landmarks along the route.
Day 1: Afternoon
The Branson Scenic Railway depot is just steps from Branson Landing, a shopping, dining and entertainment complex with a backdrop of wooded slopes and serpentine Lake Taneycomo—it's a much more scenic setting than your average mall. Have lunch at Famous Dave's Bar-B-Que or Joe's Crab Shack, both popular franchises with outdoor seating, and hang around for the fountain show, which takes place on the hour beginning at noon. Water fountains shoot geysers accompanied by fire, fancy lights and rousing music, a spectacle you can watch from the terraced "town square" or while ambling along the lakeshore boardwalk.
The Bass Pro Shops outlet at Branson Landing's south end is an A-to-Z assemblage of everything related to hunting, fishing, camping and other recreation activities, all displayed with a painstaking attention to rustic detail that extends right down to the wildlife tracks etched into the concrete floor. There's also a freshwater aquarium stocked with some of the game species—brown and rainbow trout, large and small-mouth bass, blue gill—that contribute to this region's considerable sport-fishing reputation.
Shoppers could easily spend the rest of the afternoon wandering around the landing. If you're not one of those people (or you skipped the train trip), you'll have time to head back downtown and catch a matinee show. The Historic Owen Theatre & Branson's House of Comedy, 205 S. Commercial St., is an intimate 250-seat venue built in 1935 by a former mayor. It presents tribute shows to Neil Diamond, The Carpenters, Hank Williams and bands that appeared on the cover of Rolling Stone magazine. Tickets are normally available at the door on the day of the show; phone (417) 464-8497 for the box office.
Day 1: Evening
Reserve your evenings for a show, since the choices are so plentiful. We suggest catching "Legends in Concert" at
Dick Clark's American Bandstand Theater
(on SR 76 about 2 miles west of downtown). You'll see celebrity impersonators who really sing (no lip syncs here), and the illusion is often pretty accurate. The lineup changes seasonally, but you can count on at least one country star (crowd-pleasing performers like Alan Jackson or Toby Keith) and usually Elvis. The theater is also a venue for concerts by mainstream country and '60s artists. For schedule and ticket information phone the box office at (417) 339-3003.
Day 2: Morning
Most of Branson's action centers on the Strip, a 5-mile stretch of SR 76 some refer to as Country Music Boulevard. Start the day by filling up on the full breakfast spread at the
Grand Country Buffet
. Quantity is a given but quality also is high, so wise choices can keep you going most of the day.
A vessel on an entirely different scale,
Titanic—World's Largest Museum Attraction
is a complete immersion experience. From the moment you enter this half-scale reproduction of the ill-fated ocean liner you'll be taken to another time and place as the doomed maiden voyage of the RMS Titanic unfolds. The exhibits are fascinating (those third-class rooms were indeed tiny), and the galleries are designed to approximate the sensation of being an actual passenger. There's also a gallery that pays tribute to James Cameron's mega-popular movie.
Day 2: Afternoon
Have lunch at
Uptown Cafe
(285 SR 165), a 1950s-style diner, before taking in a show. Most afternoon performances at Branson theaters begin at 3 p.m.
flickr/Branson Convention and Visitors Bureau
For sheer spectacle, our recommendation is the perennially popular Amazing Acrobats of Shanghai show at the
Grand Shanghai Theatre
(3455 SR 76W). Extraordinarily gifted young athletes exhibit breathtaking agility, strength and flexibility as well as unflappable showmanship in this nonstop parade of flamboyant costumes and acrobatic thrills; phone (417) 336-0888.
From the Grand Shanghai Theatre, head east to the Grand Country hotel/entertainment complex and Grand Country Square (1945 SR 76W). This is Branson shopping at its most head-spinning: endless gifts, souvenirs, novelties and home accessories. The collectible lines encompass everything from Beanie Babies to Seraphim angels. Whether it's garden statues or Elvis memorabilia, you'll find it. Hard-core browsers will want to spend the entire afternoon here.
Day 2: Evening
It's a little tricky to fit a relaxed meal and a show into one evening, since almost all performances begin promptly at 8 p.m. If you're feeling a bit tuckered out—or don't feel like seeing two shows in one day—opt for a leisurely dinner at
Buckingham's Prime Rib & Steakhouse
, in the
Clarion Hotel
. It's casual, but the food is a cut above most local eateries. Prime rib is the specialty; pair it with a house Caesar salad. Steak Diane for two, a pair of center-cut filet mignon medallions, is prepared tableside. The lounge offers a variety of martinis if you're in the mood for a before-dinner libation.
Otherwise, grab a quick bite and then get ready for a foot-stompin' good time at the Branson Famous Theatre (home of Branson's Famous Baldknobbers) or the Presleys' Country Jubilee. Two of the oldest shows in town, they feature several generations of the Mabe and Presley families, respectively. This is the Branson blueprint that still pulls in crowds: music (fancy fiddling, a crack house band), songs (gospel standards to current country), comedy routines (mostly of the cornpone variety) and a proudly patriotic closing number. Phone (417) 334-4528 or (800) 998-8908 for the Baldknobbers, (417) 334-4874 or (800) 335-4874 for the Presleys.
Day 3: Morning
If you're a fan of big country breakfasts try
McFarlain's Family Restaurant
, in the
Branson's IMAX Entertainment Complex
on Shepherd of the Hills Expressway. The caloric offerings include Belgian waffles, biscuits and sausage gravy and Granny's cinnamon roll, an extra large one anointed with maple cream cheese frosting (you may want to save part of this beast for later).
Spend the morning at one of two longtime Branson attractions. The
Shepherd of the Hills Homestead
is a tribute to "The Shepherd of the Hills," a novel by traveling preacher Harold Bell Wright that told an inspirational tale about the citizens of fictional Mutton Hollow in the Ozark Mountains. A guided tour will introduce you to the story's characters and themes, and the countryside (best viewed from the top of Inspiration Tower) is lovely.
Silver Dollar City
is dedicated to preserving Ozarks heritage, and that commitment is evident everywhere you look. You can watch resident craftsmen and women as they carve a candle, work a potter's wheel, fashion a knife blade or weave a basket. Listen to the Horsecreek Band as they tear into a bluegrass number, or experience 1880s Ozark living at McHaffie's Homestead.
Of course Silver Dollar City also offers plenty of thrill rides and other amusements, including a giant swing that launches riders a dizzying seven stories into the air. Go underground and explore
Marvel Cave
, which was an Ozark tourist attraction long before Silver Dollar City opened. The highlight of Missouri's deepest cave is the otherworldly beauty of the Cathedral Room and its living limestone formations. Note: The guided tour involves climbing some 600 stairs, so it's only suitable for those in reasonably good shape.
Day 3: Afternoon
One of the best things about Silver Dollar City is the food (yes, you heard right), so you'll definitely want to have lunch here. Mollie's Mill, the park's first restaurant, has an all-you-can-eat buffet that's one of the best in Branson; the fried chicken, pot roast, macaroni and cheese, green beans, fried okra and hot rolls are classic country cookin'. If that's too much to digest, stop by Hatfield's Tater Patch for some calico potatoes—spuds, onions, peppers, smoked sausage and seasonings cooked up in a giant 5-foot skillet. Just follow your nose; the aroma is mouthwatering.
You could easily spend the rest of the day here, particularly if you have kids. If you don't (or if theme park fatigue sets in), backtrack to SR 76 and head east to the junction with SR 265. Take SR 265 south to Table Rock Lake. This deep-blue lake is Branson's outdoor recreation headquarters; it teems with bass, bluegill and other game fish and is very popular for boating. At the south end of Table Rock Dam is Table Rock State Park; a walk along the Table Rock Lakeshore Trail, which begins at the park visitor center and runs along the lake for just over 2 miles, is a nice respite from the tourist bustle.
Showtime! One of the flashier extravaganzas in town takes place at the Shoji Tabuchi Theatre, 3260 Shepherd of the Hills Expwy. (near the Branson's IMAX complex). Tabuchi, a classically trained, Japanese-born violinist, serves up a musical menu that includes country fiddling (often a blazing rendition of "Orange Blossom Special") as well as Broadway hits. Lavish is the word, from costumes to the plusher-than-usual theater seats to the ladies' powder room and gentlemen's lounge, which are bedecked with crystal chandeliers and fresh orchids (worth a look even if you don't need to use the facilities). For schedule and ticket information phone (417) 334-7469.
In a city with dozens of attractions, you may have trouble deciding where to spend your time. Here are the highlights for this destination, as chosen by AAA editors. GEMs are "Great Experiences for Members."
By Greg Weekes
When it comes to Branson's many music theaters, no one has the time to see every show in town; most folks pick and choose based on their own personal preferences. If you're a newcomer to the show scene, following are a few general (and by no means inclusive) guidelines.
"All-around family entertainment" describes many shows in town: a little dancing, a helping of comedy and plenty of music and singing, all rolled up into one fun variety package that appeals to young and old alike. You can't go wrong with the family shows at the Branson Famous Theatre, the Dutton Family Theater, the Hughes Brothers Theatre or the Presleys' Country Jubilee.
Some shows put the music front and center. Musical headliners entertain at the Andy Williams Moon River Theatre, the Mansion Theatre, the Clay Cooper Theatre and the Welk Resort Theatre. The celebrity impersonator revue "Legends in Concert" plays at Dick Clark's American Bandstand Theater.
The Acrobats of China perform at Yakov's Theatre, and they put on a mind-blowing display of athletic skill. The Amazing Acrobats of Shanghai stage a similarly thrilling spectacle at the Grand Shanghai Theatre. For virtuoso musicianship and really cool special effects, the razzle-dazzle show at the Shoji Tabuchi Theatre delivers—and it's also the plushest theater in town.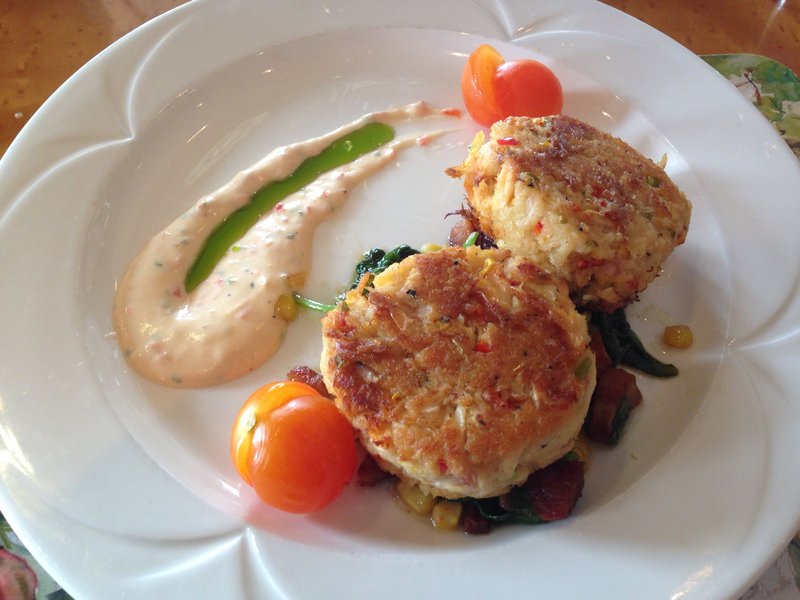 Our favorites include some of this destination's best restaurants—from fine dining to simple fare.
By Greg Weekes
Pan-fried chicken. Barbecued ribs. Sausage-studded cream gravy. Just-like-Mom-makes mashed potatoes. Heaping bowls of garden vegetables. Hot rolls with real butter. Fruit cobblers and fresh-baked pies. Branson has traditionally been a bastion of both American country cooking and the all-you-can-eat buffet—the kind of down-home fare that might inspire Andy Griffith to enthusiastically opine, "Boy, that's good!" If you like to go back for seconds, this is your kind of place.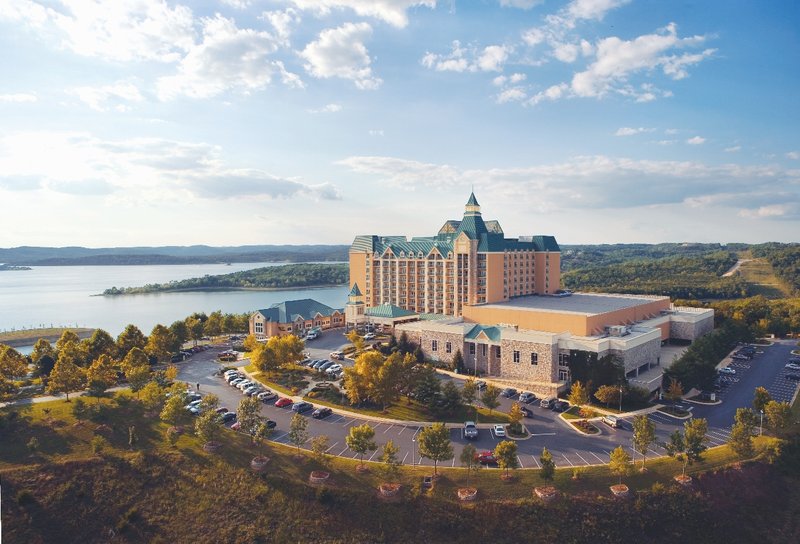 Courtesy of Chateau on the Lake Resort and Spa
But Branson isn't just about plates piled high with food; there also are restaurants that will please the most discriminating of diners. Take, for example, the
Chateau Grille at Chateau on the Lake
, at the
Chateau on the Lake Resort & Spa
. The kitchen's creative talent shines in appetizers like bison empanadas with fire-roasted salsa and such entrées as seared duck breast with an arugula and walnut salad. The availability of seasonal ingredients dictates what's on the changing menu. The fine-dining experience is enhanced by lovely views of Table Rock Lake and a carefully chosen wine list.
The guacamole is prepared tableside at
Cantina Laredo
. It's a good starter to follow with standard Mexican entrées like carne asada, carnitas or guiso de pollo, chicken and tomatillo stew with roasted red peppers, mushrooms and asparagus. Vegetarian and gluten-free choices are also offered.
Roll a leisurely lunch and a shopping excursion into one delightful downtown outing at
Ruby Lena's Tea Room & Antiques
. The restaurant occupies an old historic house on Main Street, with a dining room that all but defines cozy. Start with chilled strawberry soup followed by chicken salad or quiche accompanied by fresh-baked bread. Dawdle over one of their flavored teas before browsing through the antiques and home accessories in the shop off the front entrance, where temptations abound.
College of the Ozarks, across Lake Taneycomo from downtown Branson, is known as "Hard Work U." for its can-do ethic—students help earn their education by getting involved in more than 80 different campus work programs. This is what makes a visit to
The Keeter Center at College of the Ozarks
more than just a meal. Located in the college's Keeter Center complex, the restaurant is graced with beautiful building details that were created almost entirely by students (note in particular the lobby's stunning rock fireplace). Students also prepare and serve the food—solidly satisfying dishes like chicken and dumplings or pork tenderloin in a garlic cream sauce—and many menu items are grown or raised on the student farm. Musical entertainment is provided Thursday through Saturday evenings, and there's a popular Sunday brunch.
Danna's Bar B Que and Burger Shop
specializes in smoked meats coated with a secret-recipe rub and then slow-cooked to bring out the tenderness. Their "Pit Plate" special, a sampler that comes with fries, slaw, baked beans and a Memphis roll (crisp on the outside, buttery inside), is more than enough for two starving people. The burgers aren't afterthoughts, either. The original Danna's is on SR 165 just north of the junction with Fall Creek Road. There's another one in Branson West (on SR 13 half a mile south of SR 76) and a third at Table Rock State Park and Marina (open Memorial Day-Labor Day).
McFarlain's Family Restaurant
, in the Branson's IMAX Entertainment Complex on Shepherd of the Hills Expressway, makes a convenient post-movie pit stop. The "traditional Ozark cooking"—chicken potpie, pot roast, mashed potatoes and gravy, "Ma Hewlett's" meatloaf, barbecue beef on a bun, Belgian waffles—is really just familiar comfort food, but do try the fried green tomatoes (referred to as "fried green 'maters") and the addictive honey cornbread. All the variety makes this a great place to take kids. Hint: Ask to be seated at one of the "special" tables in the center of the dining room for a fun little surprise.
Branson's buffet spreads, a real magnet for anyone with a hearty appetite, are all over town, but if you're looking for one that's a cut above an all-you-can-eat food trough, try the
Grand Country Buffet
, on the Strip in the Grand Country Square complex. It has "scatter bars" that are chock-full of items at breakfast, lunch and dinner. Nothing has been overlooked, from "sweet corn pops" (corn kernels breaded and fried) to fresh fruit and salads, hand-carved roast beef and ham, and yummy frozen custard. This isn't haute cuisine, but it covers the five major food groups. Parents with finicky youngsters will give thanks for the pizza buffet.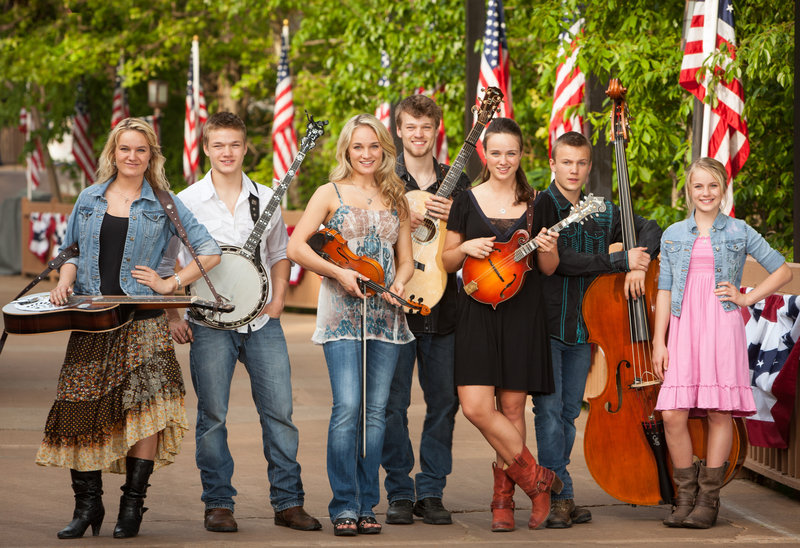 AAA/Courtesy Silver Dollar City
In addition to its many cultural and historic landmarks, this destination hosts a number of outstanding festivals and events that may coincide with your visit.
For many years, Branson was traditionally a summer destination, and tourist activities pretty much shut down during the winter. But these days, the "season" is all year. The
Hot Winter Fun Big Show
at Dick Clark's American Bandstand Theater, in late January or early February, brings a slew of Branson performers together on one stage.
Ozark Mountain Spring
runs from March through May and features more than 40 special events and festivals, including collector car auctions and sporting events.
Kewpiesta
in April is one of the planned events; it honors Ozarks artist Rose O'Neill, creator of the Kewpie doll.
Spring also brings
Bluegrass & BBQ
. Hundreds of bluegrass performances feature both up-and-coming artists and big-name headliners. The singing and fiddling is complemented by a lip-smackin' lineup of barbecue—pit-cooking demonstrations highlight everything from Texas smoked beef brisket to St. Louis-style ribs and Memphis dry-rubbed meats, which can be doused with all kinds of different barbecue sauces.
The rousing
Southern Gospel Picnic
brings together the rich harmonies of top-name gospel vocal groups along with another Southern tradition—an old-fashioned picnic spread featuring chicken and all the fixings plus a tempting array of desserts. This family-style music celebration runs from late August to early September.
During the
Harvest Festival
from mid-September to late October, more than 150 artisans and craftspeople present their work. A lumberjack show, an art show, sand sculpting, a barn dance, musical performances and harvest foods also are offered. Silver Dollar City's final event of the year is
An Old Time Christmas
in November and December.
From Nov. 5-11 Branson hosts the
Veterans Homecoming Week
celebration, which draws tens of thousands of veterans, their friends and families. The week features a variety of events, including special appearances by high-ranking military personnel, tribute shows and military reunions. It concludes with a downtown Veterans Day parade.
Branson pulls out the stops for the holidays. Throughout November and December, more than 5 million twinkling lights adorn the streets during the
Branson's Gift of Lights
. The
Branson Adoration Parade
rolls through the downtown area in early December. This nighttime parade is a joyful expression of small-town pride and a faith-based celebration of Christmas, with lighted floats, high school marching bands, musicians and singers all ringing in the season.
The parade starts with the lighting of the enormous
Adoration Nativity Scene
on Mount Branson, a tradition that goes back almost 70 years. Incorporating figures nearly 28 feet tall, it remains lit through Dec. 31. Branson's music theaters also get into the spirit, presenting literally dozens of special holiday-themed productions in November and December during the
Ozark Mountain Christmas Lights & Village
celebration.
flickr/Branson Convention and Visitors Bureau
A Family Affair
By Greg Weekes
The bond between entertainer and audience is particularly strong in Branson. For one thing, it's easy to meet the stars—just head on down to the stage during intermission at practically any show, when cast members come out to meet, greet and sign autographs. Visitors come back year after year not only to see old favorites, but for the experience of watching young performers mature into showstoppers. And while the cast of characters is constantly changing in a town that offers more than 100 different performances, many entertainers have logged years, even decades, on Branson stages.
Bass player Clay Cooper, born into a musical Texan family, began singing in Wylie, Tex., at age 14 and moved to Branson in 1986. He performed at the Ozarks Country Jubilee and the Buck Trent, Jim Owens and Paul Harris shows before becoming host of the musical revue Country Tonite. Cooper currently headlines Clay Cooper's Country Express at the Clay Cooper Theatre, across from Titanic—World's Largest Museum Attraction on SR 76. Like many other Branson performers Cooper's show is a family affair, with daughter Cassidy and son Colt sharing the spotlight.
Speaking of talented families, this town overflows with them. The Haygoods—Timothy, Patrick, Dominic, Michael, Matthew and Catherine—have performed in Branson for years. These multitalented siblings sing, dance, show off serious acrobatic moves and play an impressive variety of instruments (fiddle, guitar, saxophone and harp, just to name a few). The Duttons—four brothers and three sisters, plus Mom and Dad—display equally formidable instrumental prowess on banjo, guitar, fiddle and harmonica. Their show, like many others, emphasizes the joys of family, as when the youngest Duttons come rolling out in a bathtub to a rollicking version of "Splish Splash I Was Takin' a Bath."
The five Hughes Brothers, originally from Taylorsville, Utah, started out performing at Silver Dollar City in 1995, then progressed to the Strip, co-headlining with the Platters before acquiring their own theater. In addition to performing six days a week, the brothers produce, direct and choreograph every aspect of their high-energy, foot-stompin' show.
flickr/Branson Convention and Visitors Bureau
The Mabe and Presley families have been playing Branson longer than anyone else. The Mabes' Branson's Famous Baldknobbers and the Presleys' Country Jubilee are both musical extravaganzas featuring a little bit of everything that adds up to good old-fashioned entertainment: smooth singing, accomplished guitar pickin', goofy comedy and unabashed patriotic pride. The songs range from big-band era chestnuts to Top 40 hits, but classic country—along with bluegrass and gospel—is at the heart of both of these shows. And the generations appearing together on stage send a heartwarming message that Branson is, first and foremost, all about family.
Biking, swimming, backpacking, fishing, hiking—whatever your interest, make sure you experience these recreational highlights, as chosen by AAA editors.
By Greg Weekes
You could spend a week in Branson doing nothing but seeing live entertainment. But the heart of the Ozarks—a land of lakes, streams, hills and trees—provides a welcome respite from all things touristy as well as a peaceful reminder of why folks started coming here in the first place.
To really commune with nature, go camping. The Tri-Lakes area is a camper's paradise, offering campgrounds in idyllic settings far removed from the hustle and bustle of the Branson Strip. Many of them are tucked into the nooks and crannies of Table Rock Lake.
Indian Point
campground is right on the lake.
Wilderness At Silver Dollar Campground
is just a short hop from Silver Dollar City.
The
Tall Pines Campground
, on SR 265 just south of SR 76, and the
Oak Grove RV Park and Campground
, a short distance south of SR 76 on SR 165, both offer scenic views and the wooded settings their names promise. Table Rock State Park is an ideal base for water recreation; it has a marina and facilities for boaters, anglers and scuba diving enthusiasts. The Table Rock Lakeshore Trail, which begins at the park's visitor center and follows the shore for more than 2 miles, makes for a nice waterside walk.
For even more solitude, venture a little farther afield.
Aunts Creek
and
Mill Creek
campgrounds have boat ramps and access to Table Rock Lake.
Baxter
is another lakeside retreat where you can get away from it all for a little boating or fishing.
The area's largest campground also is one of the most conveniently located:
Branson Lakeside RV Park
on Lake Taneycomo near downtown and Branson Landing.
Cooper Creek Campground and Resort
, occupying 14 wooded acres on Lake Taneycomo, is a good bet if you aim to do some trout fishing. Note: Most campgrounds are open from the beginning of March or April through October or November.
Table Rock Lake is the Branson area's No. 1 outdoor draw. Created by damming the White and Black rivers to generate electricity, control flooding and develop recreation opportunities, it's a favorite with residents and visitors alike. You can fish, swim, water ski, scuba dive and parasail. Fishing boats, sailboats, pontoon boats, houseboats and personal watercraft all share the water.
Professional tournaments take place at Table Rock Lake, which has four distinct fishing seasons. Bluegill, catfish and crappie as well as largemouth, smallmouth, Kentucky and white bass are all plentiful, occupying different depths and habitats depending on the time of year. The lake is a bass angler's dream due to a favorable natural environment and carefully monitored breeding and management programs. Marinas, bait shops and resorts around the lake all can provide advice about when and where the fish are running. You'll need a state fishing license; for more information, contact the Missouri Department of Conservation at (417) 895-6880.
Bird watching is another popular outdoor pastime. Great blue herons are frequently sighted along local rivers and streams and also congregate in the vicinity of the
Shepherd of the Hills Fish Hatchery
due to the presence of trout-rearing pools. During the winter, bald eagles can be seen on the small islands that dot Table Rock Lake. Wild turkeys are abundant in the Ozarks. These wily, ungainly looking birds travel in flocks and spend lots of time in wooded areas; you often can spot them along the 8-mile stretch of the Ozark Mountain Highroad (SR 465). The eastern bluebird, Missouri's state bird, is a fairly common sight thanks to nest boxes provided by helpful humans.
Multicolored painted buntings spend seasonal time in the Ozarks; bring binoculars and search for them at the Ruth and Paul Henning Conservation Area. The entrance is just off SR 76 a short distance west of the intersection with Shepherd of the Hills Expressway. Hike the paved half-mile trail to the observation tower, which can be climbed for a panoramic view of rolling woodland, rocky glades and Branson's sprawl. This also is a nice place for a picnic.
The Buffalo Ridge Golf Course, designed by golf architect Tom Fazio, not only takes full advantage of the surrounding natural beauty but is impeccably maintained. The course at the Holiday Hills Resort and Golf Club was originally laid out in 1938. Predominantly flat, with wide open fairways and large greens, it is especially forgiving to the yeoman golfer, and the landscaping is lovely. There are more hills at the LedgeStone Country Club, where the features include dense woods and water that comes into play on 11 holes.
Some of Branson's resident country music stars have homes along the Point Royale Golf Course; its rolling hills, mature trees and numerous water hazards will test golfers of every skill level. The most dramatic tee shot setting at the Thousand Hills Golf Resort is at the par-4 ninth hole, where the fairway is nestled in a valley lined on both sides with thick trees.
Escape Branson for an afternoon and explore the surrounding scenic countryside. The following suggested driving route takes in most of the Tri-Lakes area. From downtown Branson, take US 65 south through Hollister to the junction with SR 86. You might encounter road construction and traffic, but as soon as you turn onto SR 86 you'll leave hubbub behind.
The two-lane road, a AAA Scenic Byway, meanders along the Missouri/Arkansas border, dipping and winding over lushly forested hills. The trip is especially scenic in April, when blooming dogwoods and the fresh new greens of spring are everywhere, and during the fall foliage peak in October.
Follow the signs to
Dogwood Canyon Nature Park
, 10,000 acres of pristine Ozarks wilderness. It's a real get-away-from-it-all place where you can fish for rainbow trout, rent a bike or paddle a kayak. An open-air tram ride passes waterfalls and spring-fed streams before ascending the canyon to open grassland, where resident herds of American bison, elk and Texas longhorn cattle roam.
SR 86 continues west through the hamlets of Emerald Beach, Golden, Chain-o-Lakes and Eagle Rock. At the junction with SR 76 head east back toward Branson, traversing the northern portion of Mark Twain National Forest en route to Cape Fair. Straddling the James River arm of Table Rock Lake, this is a woodsy little town situated on rocky bluffs high above the water. The many coves along the lakeshore offer superb angling for the likes of largemouth bass, crappie, sunfish and catfish.
From Cape Fair, continue east on SRs 76 and 265 to Shepherd of the Hills Expressway and Branson. Note: Round-trip mileage is about 103 miles. Drive time is approximately 3 hours, not counting stops.