Calgary Sports & Recreation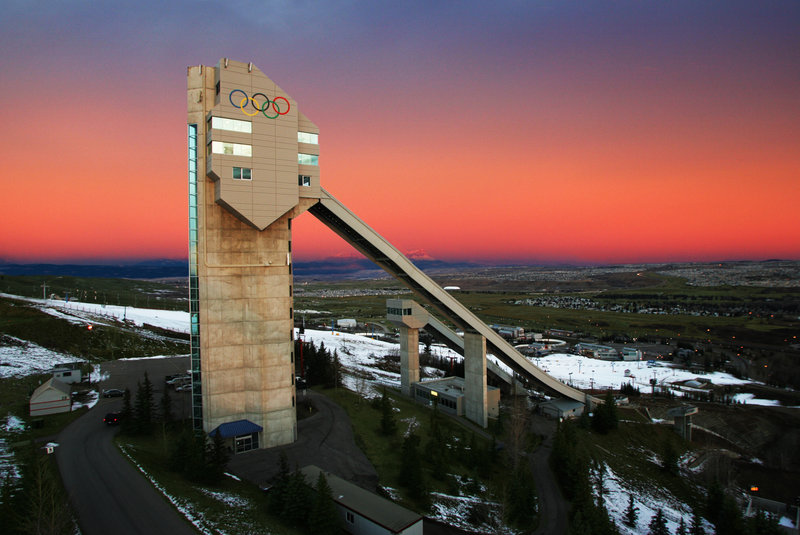 Canada Olympic Park
Calgary was an appropriate choice as host of the 1988 Winter Olympic Games—opportunities for adventurous things to do indoors and outdoors abound. For information about recreational activities, programs and facilities visitors can phone the city's recreation department by dialing 311 in Calgary or (403) 268-2489.
In winter public skiing facilities at Canada Olympic Park and in numerous areas nearby are available. Canada Olympic Park also is where to go for other winter sports, such as bobsledding, luge, ski jumping and snowboarding.
At Repsol Sport Centre, 2225 Macleod Tr. S., swimming, track events and weight lifting are among the popular activities; phone (403) 233-8393. Similar facilities are offered at the following leisure centers: Gray Family Eau Claire YMCA, 101 3rd St. S.W.; phone (403) 269-6701; Southland Leisure Center, 2000 Southland Dr. S.W.; phone (403) 648-6555; and Village Square Leisure Center, 2623 56th St. N.E.; phone (403) 366-3900. The latter two offer wave pools.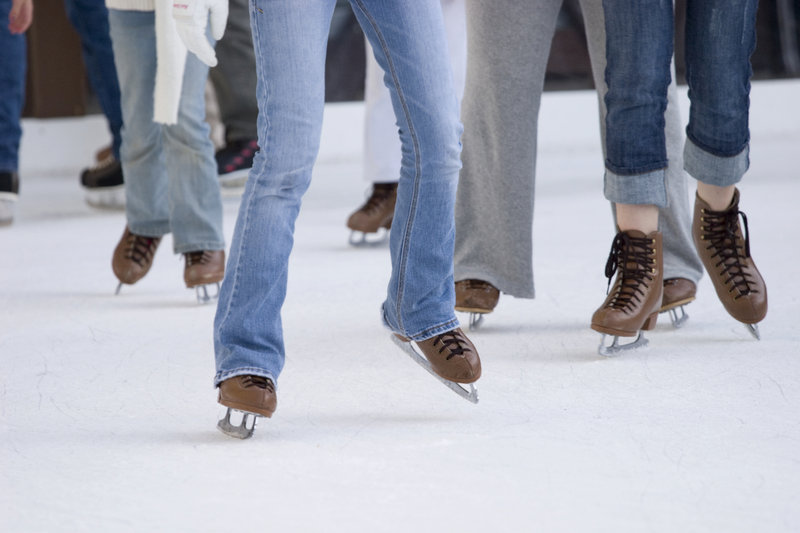 StephanHoerold/iStockphoto.com
Ice-skating is featured during the winter at Olympic Plaza as well as year-round at more than two dozen other locations. The Olympic Oval, at 288 Collegiate Boulevard N.W., is the site of the 1988 Olympic speed-skating events; skate rentals are available.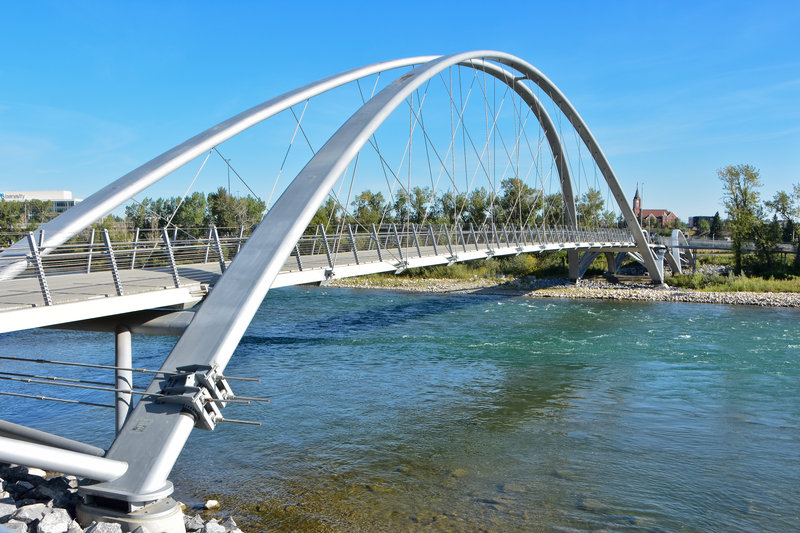 AAA/Katie Broome
Several parks are in the city, particularly along the Bow River. Fish Creek Provincial Park has a visitor center and a small lake providing swimming in summer and ice-skating in winter. Joggers and bicyclists use the park's extensive trail system. Other recreation sites include Bowness, Edworthy and Riley parks in northwest Calgary and Prince's Island Park in the city center, which is easily accessed from the Bow River Pathway system. The 145-hectare (360-acre) Glenmore Reservoir provides ample space for sailing and canoeing; the Dragon Boat races are held in late August.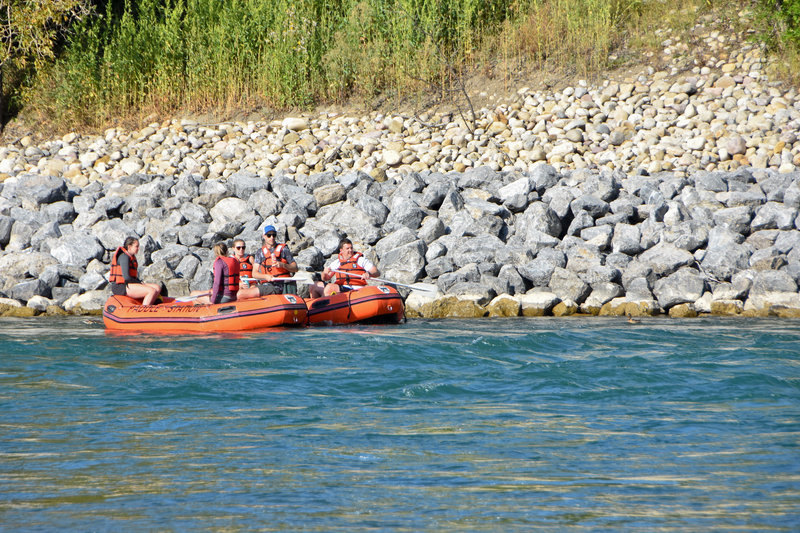 AAA/Katie Broome
With spectacular natural areas nearby, many visitors to Calgary will be lured to the wilds to enjoy canoeing, camping, rafting, hiking and other outdoor pursuits. Walking and bicycling trails meander through these regions, as do cross-country skiing routes. Tennis and swimming enthusiasts will find courts and pools throughout Calgary.
Golf lovers can play at more than 40 local courses, including 18 holes at Maple Ridge, 1240 Mapleglade Dr. S.E.; McCall Lake, 1600 32nd Ave. N.E.; McKenzie Meadows, 17215 McKenzie Meadows Dr.; and Shaganappi Point, 1200 26th St. S.W. Nine-hole courses are at Confederation Park, 3204 Collingwood Dr. N.W.; and Lakeview, 5840 19th St. S.W. Some private courses accept visiting golfers; check locally for greens fees and restrictions.
The Calgary Flames play ice hockey at Scotiabank Saddledome, 555 Saddledome Rise S.E. in Stampede Park; phone (403) 777-4646.
The local Canadian Football League team, the Calgary Stampeders, pounds the turf at McMahon Stadium, off 16th Avenue at 1817 Crowchild Tr. N.W. Tickets can be obtained by phoning the box office at (403) 289-0258 or (800) 667-3267. Ticket prices are $36.50-$123.50.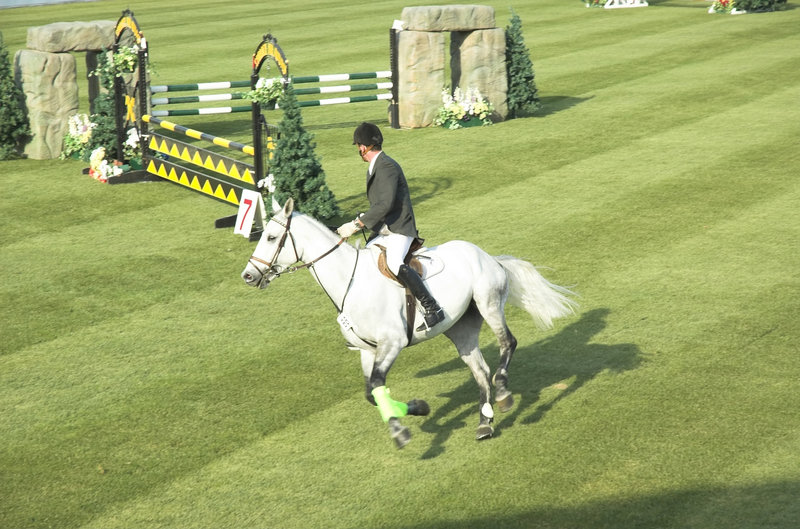 jewhyte/iStockphoto.com
Spruce Meadows, an outdoor equestrian center and show jumping venue 3 kilometres (2 mi.) west on Hwy. 22X (Spruce Meadows Trail) from Macleod Trail at 18011 Spruce Meadows Way S.W., has world-class programs, including international show jumping events. On days when no shows are scheduled the grounds are open free to the public, daily 9-6. Visitors are invited to wander the grounds, picnic and view horses as they are exercised by the trainers; phone (403) 974-4200 for a schedule of Spruce Meadows events.
Spruce Meadows is also home to the Cavalry Football Club; soccer matches are held from early May to mid-Oct. Phone (403) 974-4567 for the ticket office.