Chicago Nightlife
Near North SideIf you're staying at a hotel downtown, odds are good you're either in the Loop or the Near North Side where the lion's share of hotels are. Although they don't quite roll up the Loop's sidewalks after 5 p.m., your late-night entertainment options for fun things to do in Chicago's main business district are limited. Fortunately the Near North Side is just a short cab or train ride away.
One experience you shouldn't miss, especially if this is your first vacation in the Windy City, is a dose of that particular flavor of blues music born here in the middle of the last century. In the Near North Side's River North district, Blue Chicago on Clark (536 N. Clark St.) specializes in just such an experience. Locals might complain how touristy these places are, but if you want a Chicago blues souvenir to take back home—say a poster, T-shirt or CD—you've come to the right place. More importantly, the music is great, with some of Chicago's best singers and musicians performing here (count on hearing "Sweet Home Chicago"). Phone (312) 661-0100 for Blue Chicago on Clark.
The Hard Rock Cafe (63 W. Ontario St.) features music memorabilia including performance attire, guitars, photos and posters displayed in cases and on the walls. Live performances and live band karaoke add fun to the weekly schedule. Phone (312) 943-2252.
If you're in search of things for couples to do, you can savor a well-mixed cocktail at the sophisticated Gilt Bar (230 W. Kinzie St.). Head downstairs Thursday through Saturday to the dimly lit "library," reminiscent of the Gilded Age and an intimate space for dinner and drinks; phone (312) 464-9544. Journey to the South Pacific—at least the kitschy, idealized version that was all the rage in the 1950s—at Three Dots and a Dash (435 N. Clark St.), where the drinks are strong, mixed with fresh fruit juice, and served in festive mugs shaped like seashells, skulls and tiki gods. The décor is a blend of 21st-century chic and traditional 20th-century tiki bar, and although the crowds can be daunting, once you've made it inside, you'll be enchanted by the fun tiki atmosphere. You'll find the easy-to-miss entrance down an alley off Hubbard Street just east of Clark. Phone (312) 610-4220.
iStockphoto.com/Michał Chodyra
Specializing in bubbly, Pops for Champagne (601 N. State St.) offers a dizzying choice of champagnes and sparkling wines and live jazz Sunday through Tuesday in a stylish, modern setting complete with flat screen televisions, high-tech lighting and glossy tabletops made of glass, granite and marble. Downstairs from the street-level entrance is Watershed , a premium lounge where you can sample spirits and beers from the Great Lakes region while nibbling on wonderful pates, cheeses, small plates of comfort bar food and desserts. Phone (312) 266-7677.
A perfect place to meet friends and enjoy a glass of wine with dinner before exploring the Near North Side's other nightspots is Bandera American Cooking (535 N. Michigan Ave.), where tables bask beneath focused spotlights, creating a stage for delicious salads and gourmet takes on such homey staples as rotisserie chicken with skillet cornbread. Arrive before sunset and enjoy the second-floor views of bustling Michigan Avenue, and if you decide to linger on into the evening, you'll be treated to live jazz music. Phone (312) 644-3524.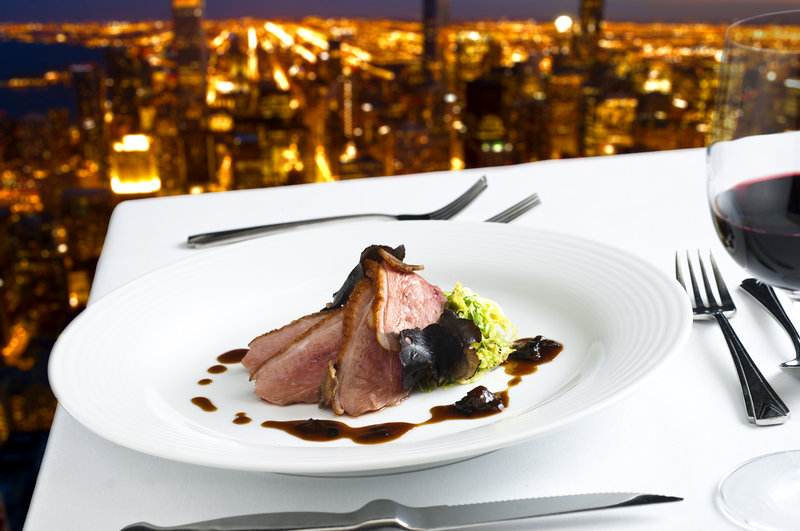 The Signature Room/Scott Thompson
Chicago's skyscrapers are among the highest in the world, and a trip up to the observation level at either the Willis Tower (formerly the Sears Tower) where you can step onto The Ledge or The Magnificent Mile's 360 CHICAGO (formerly the John Hancock Observatory) for a birds-eye view is one of the essential things to do in Chicago. A nighttime twist on this includes the Architect's Corner Café and Bar at 360 CHICAGO . Travel a couple of blocks east to DiSotto Enoteca (200 E. Chestnut St.), a wine bar tucked below street level. The small, cozy nook resembles a wine cellar and has inviting accents like rustic brick walls, a fireplace and leather club chairs—knowledgeable servers will help you navigate the list; phone (312) 482-8727.
A couple of blocks north in The Drake (140 E. Walton Pl.), a venerable hotel, is a local institution of the first order that's been wetting the whistles of Chicagoans since Prohibition. The first-floor Coq d'Or retains the feel of the last century with leather upholstery, dim lighting and a drink menu highlighting old-school martinis. In addition to hotel guests and other visitors, you're likely to spot some colorful local regulars who seem as much a part of the setting as the dark wood paneling. Phone (312) 787-2200.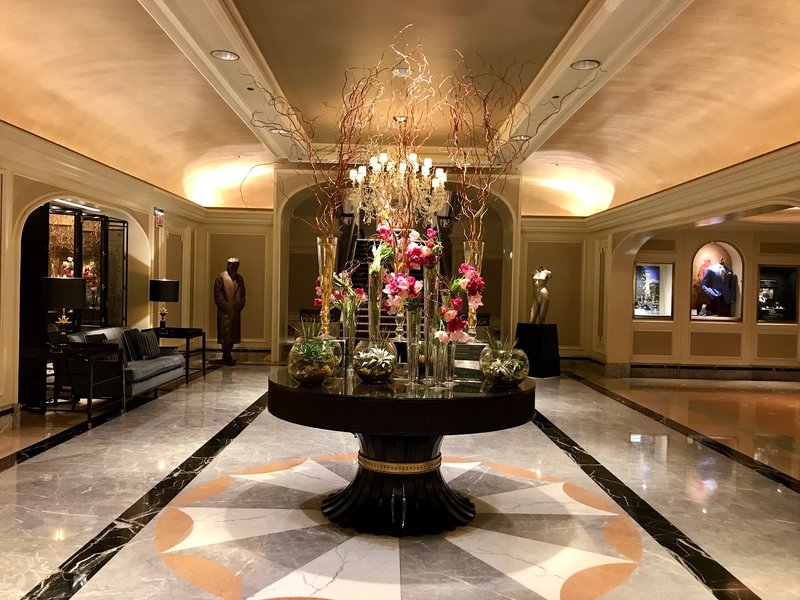 AAA/Inspector 555
Other high-end hotels in the neighborhood have lounges with their own particular charms. The posh Four Seasons Hotel Chicago (120 E. Delaware Pl.) has the beautifully appointed Allium Bar , an intimate place filled with rich woods, freshly cut flowers and glimmering brass chandeliers. The seventh-floor setting is so sumptuous (although windowless), you might feel under-dressed no matter what you're wearing despite business casual being the general rule among bar patrons. Phone (312) 280-8800.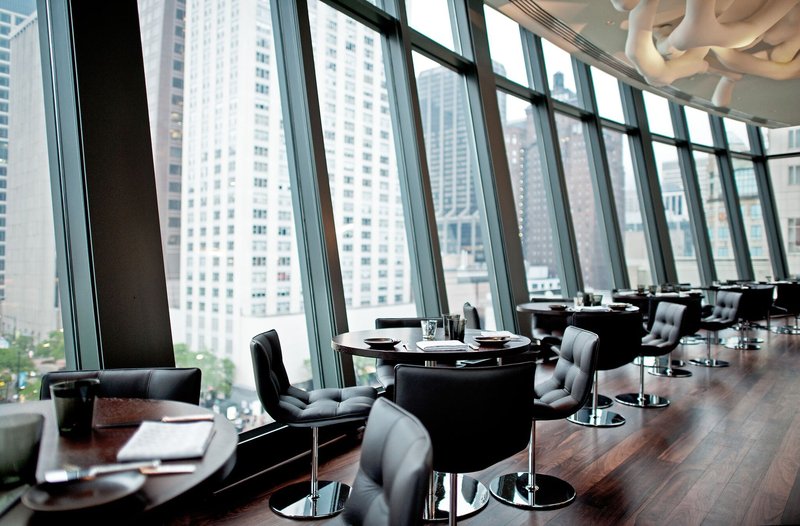 Courtesy of NoMi Restaurant
At the nearby Park Hyatt Chicago (800 N. Michigan Ave.) is the NoMI Garden an outdoor summer terrace on the seventh floor that's perfect for an early evening drink and a sushi appetizer. It's a pricey splurge (it is The Magnificent Mile after all) but enjoying the balmy weather surrounded by skyscrapers—the traffic noise muffled by the terrace's height—is worth it. Phone (312) 239-4030.
Lincoln ParkTwo more of Chicago's favorite blues haunts nearly face each other on opposites sides of Halsted Street in the Lincoln Park neighborhood: B.L.U.E.S. (2519 N. Halsted St.) and just up the road Kingston Mines (2548 N. Halsted St.). Regulars have their opinions about which one is best, but if you're a blues fan, you can't go wrong with either one.
Kingston Mines offers a kind of two-for-one deal by keeping two bands playing on two stages at the same time; phone (773) 477-4646. The cover at B.L.U.E.S. is usually cheaper, the setting a bit grittier and more intimate; phone (773) 528-1012. On Sundays, for either admission, you can go back and forth between the two clubs for the evening.
The Second City (1616 N. Wells St.), near the border of Lincoln Park and Old Town, has kept audiences in stitches since 1959. The troupe has catapulted an impressive array of comedic geniuses into the limelight, with a roster graced by such legends as John Belushi, Gilda Radner, Mike Myers, Tina Fey, Amy Poehler and Stephen Colbert. The venue continues to be a staging ground for fresh stand-up and improvisational talent, and if you like comedy, this is a not-to-be-missed Chicago destination (it's a tight squeeze, so prepare to be a little cramped). Phone (312) 337-3992.
Lincoln Park also has an excellent site for live performances, Lincoln Hall (2424 N. Lincoln Ave.), a converted movie theater built in 1912. Shows are varied and include less-mainstream pop and folk singers on the schedule. Phone (773) 525-2501.
In thoroughly gentrified Lincoln Park, Delilah's (2771 N. Lincoln Ave.) is a bit of an anomaly—dim, rough around the edges and specializing in blaring punk and metal rock music—which is why it's so popular. Add a fantastic selection of beers and an overwhelming menu of whiskeys, and you have two floors of authentic, gritty, urban hangout that's been a neighborhood favorite since it opened nearly 25 years ago. Phone (773) 472-2771.
Lakeview/BoystownAbout a mile up the road brings you into the Lakeview neighborhood and the gay enclave centered on Halsted Street known as Boystown. Several gay bars and dance clubs line Halsted, but one on Belmont Avenue has welcomed a diverse crowd of gays and straights since the 1980s. Virtually in the shadow of the Red Line's elevated tracks, Berlin (954 W. Belmont Ave.) is known for its first-rate sound system as well as its eclectic play lists, décor and patrons. Berlin's live-and-let-live style hearkens back to the anything-goes cabarets of Europe in the '20s but updated to appeal to 21st-century clubbers. Weekly theme nights are dedicated to electronica, alternative, pop and old school. Phone (773) 348-4975.
Combining a menu of some 50 craft beers and signature cocktails with vintage arcade video games and pinball machines, Replay Lincoln Park (2833 N. Sheffield Ave.) kicks up the fun with such games as bingo and trivia. The spacious interior is a part retro fun house, part scrapyard DIY project complete with creatively reused gas pump nozzle light fixtures and a wall clad in Nintendo video game cartridges. Phone (773) 665-5660.
WrigleyvilleJust north of the Boystown district in Lakeview is Wrigley Field, centerpiece of a sports bar-packed neighborhood unsurprisingly called Wrigleyville. Evenings here generally come in two flavors: game and non-game days. When Chicago's beloved Cubs are playing at home, the atmosphere in the area resembles a carnival with crowds of raucous fans living it up. On non-game days the mood can still be pretty festive but without the hordes.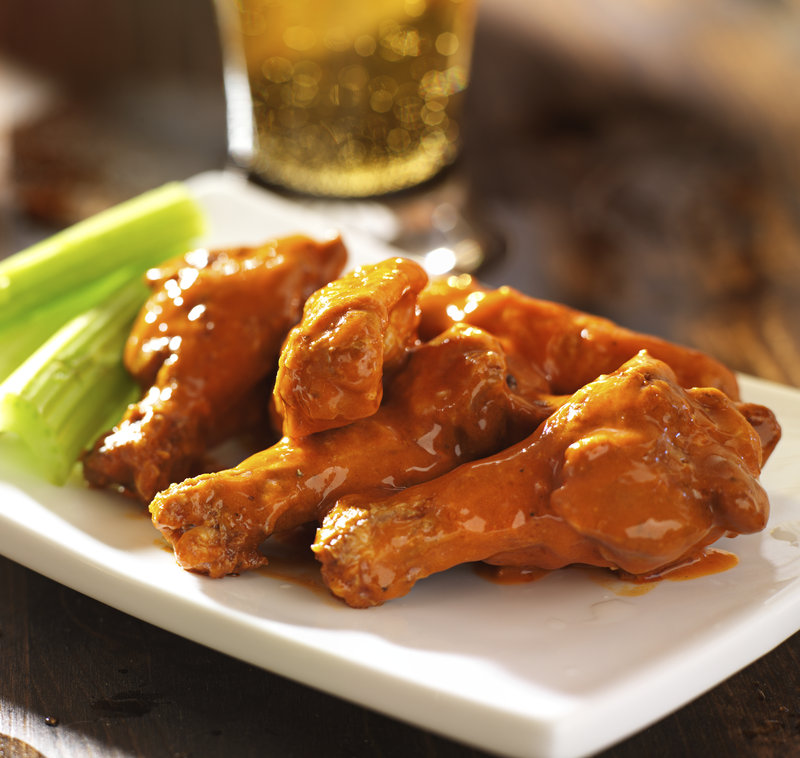 rez-art/iStockphoto.com
Murphy's Bleachers (3655 N. Sheffield Ave.) happens to be one of the most popular, partly because it's been around for decades and partly because it's right across the street from Wrigley Field. Murphy's has outdoor seating, lots of televisions, a large selection of beers and enough Cubs memorabilia on its walls for a museum. And thanks to a deal with the Chicago Cubs, Murphy's has been allowed to install bleachers on its roof with a coveted view of right center field. One of the neighborhood's "Wrigley Rooftops," the bleachers of Murphy's Bleachers can be reserved but only by large groups. Phone (773) 281-5356 for the sports bar.
Two blocks from Wrigley Field, you can catch a band at Metro (3730 N. Clark St.), an intimate venue which books up-and-coming rock and alternative gigs. Smart Bar , the legendary dance club in Metro's basement, earned its reputation over the course of more than 3 decades for being on the cutting-edge of electronic dance music. The DJs spinning here are either famous in the EDM scene or about to be, and the powerful speaker system fills the space with sound. Phone (773) 549-4140.
Gman Tavern (3740 N. Clark St.), across the alley from Metro and Smart Bar, offers a laid-back place for a beer and a game of pool with friends before the show starts next door. Film buffs might recognize Gman as one of the pool halls from the 1986 Tom Cruise/Paul Newman film, "The Color of Money." Phone (773) 549-2050.
South Loop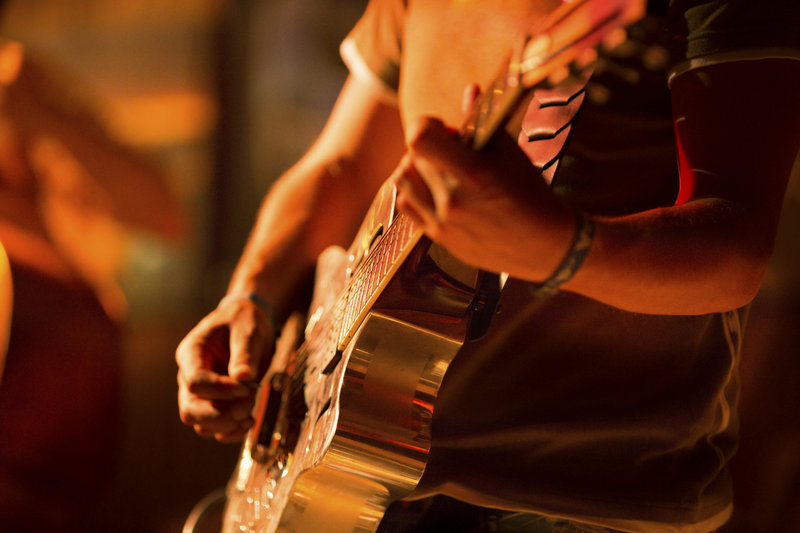 deepblue4you/iStockphoto.com
Another of Chicago's most coveted spots is a table near the stage at Buddy Guy's Legends (700 S. Wabash Ave.) in the South Loop neighborhood. This landmark club, owned by five-time Grammy Award winner Buddy Guy, is a must for any blues fan. Like the name says, legends have played here, and the club books top contemporary and local talent seven nights a week; phone (312) 427-1190.
Jazz aficionados make the trip to Jazz Showcase (806 S. Plymouth Ct.), highly touted for its acoustics. Top-name acts are typically on the roster, and the audience appreciates the open space, easygoing vibe and retro ambience. Get here early to snuggle on one of the comfy couches; phone (312) 360-0234.
If you like your jazz served with a well-made martini, then M Lounge (1520 S. Wabash Ave.) is your kind of place. This sleek, stylish bar is more of a neighborhood hangout than a tourist attraction, but its dimly lit, welcoming atmosphere attracts visitors from far and wide as well, and on weekends it can get crowded. M Lounge features live jazz Tuesdays and Wednesdays, and the martinis really are excellent. Phone (312) 447-0201.
Wicker Park/BucktownAlthough a little gritty in places, the melting pot neighborhood of Wicker Park/Bucktown sets the stage for Chicago's bohemian scene, complete with hipsters, trendy restaurants and chic boutiques. Nightlife haunts are mostly laid-back, with a myriad of choices of what to do, depending on your mood.
To linger and sip an artfully crafted cocktail, duck into The Violet Hour (1520 N. Damen Ave.). If a line hasn't yet formed at the otherwise inconspicuous entrance, look for the slightest hint of a door in a blank wall that sometimes features a mural; there is no sign. Master mixologists create one-of-a-kind concoctions with top-notch ingredients in this intimate speakeasy. Phone (773) 252-1500.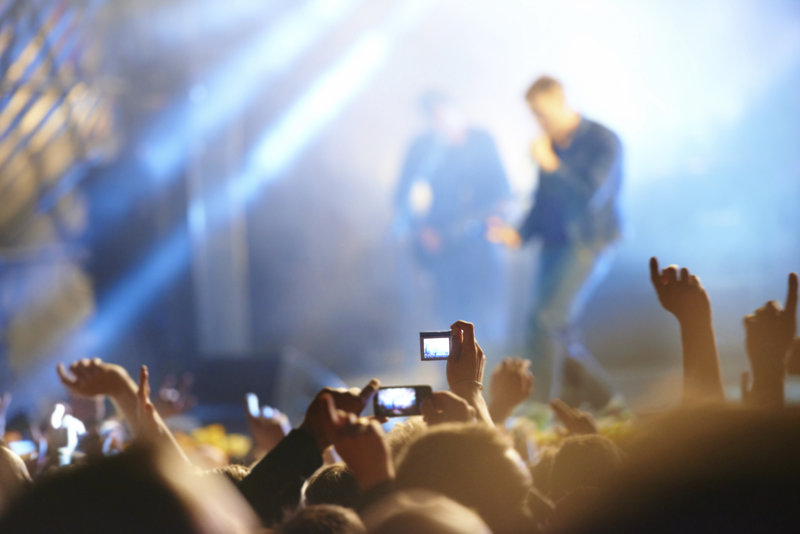 PeopleImages/iStockphoto.com

For cabaret-style entertainment, head to the back room at Davenport's (1383 N. Milwaukee Ave.) for a varying line-up of performers. There's also a cozy piano bar featuring open mike night on Monday; phone (773) 278-1830.
Need a caffeine jolt to see you through a night out at the clubs? Stop by The Wormhole Coffee (1462 N. Milwaukee Ave.), which stays open relatively late for a coffee house (11 p.m.). Known as the place with the DeLorean, The Wormhole takes its light-hearted 1980s sci-fi theme rather seriously: Star Wars collectibles, vintage movie posters, video games and a real DeLorean car tricked out à la the time machine from "Back to the Future." Phone (773) 661-2468.
If the Wormhole has whetted your appetite for retro kicks, stroll down the street to Emporium Arcade Bar (1366 N. Milwaukee Ave.), which has a little something for everyone: classic arcade games, pinball machines, live music or DJs (depending on the night) and a great selection of draft beers as well as liquor drinks. Who knows? Emporium Arcade may be your best chance at finally mastering Space Invaders. Phone (773) 697-7922.
For an interesting twist, enjoy the international theme at The Map Room (1949 N. Hoyne Ave.). Not only does the craft beer selection represent points throughout the globe, but patrons can peruse the immense collection of wall-to-wall maps and travel magazines serving as bar décor. Daily specials keep the diverse crowd coming back; phone (773) 252-7636.
Blues devotees should venture to the Logan Square area just west of Bucktown for an evening to remember at Rosa's Lounge (3420 W. Armitage Ave.), a local pick rumored to be a favorite of President Barack Obama. The small, unpretentious club hosts both up-and-comers and established acts; seating is limited, so book ahead; phone (773) 342-0452.