Best Restaurants in DenverOur favorites include some of this destination's best local restaurants—from fine dining to simple fare.
Where to Eat Near Coors Field
LoDo (lower downtown) contributes several culinary standouts to metropolitan Denver's dining scene. At first glance, ChopHouse & Brewery seems like an ordinary dimly lit, bustling pub. Once inside, you immediately start tapping your toes to Big Band sounds amid an upscale décor accented by dark, rich woods and a large bar. Located next to pro baseball's Coors Field in an old railroad house, this is the spot where local professional sports teams hold their victory parties. Cloth-covered tables include a sheet of white butcher paper stamped with the ChopHouse logo, upon which customers savor flavorfully grilled beef, chicken and seafood. Popular entrées include the porterhouse steak, planked salmon, a substantial dinner salad or the 10-ounce burger; you might want to accompany your selection with one of the micro brews. Brewery tours are available upon request, if you're looking for fun things to do before or after your meal.
Luxury in the Heart of Downtown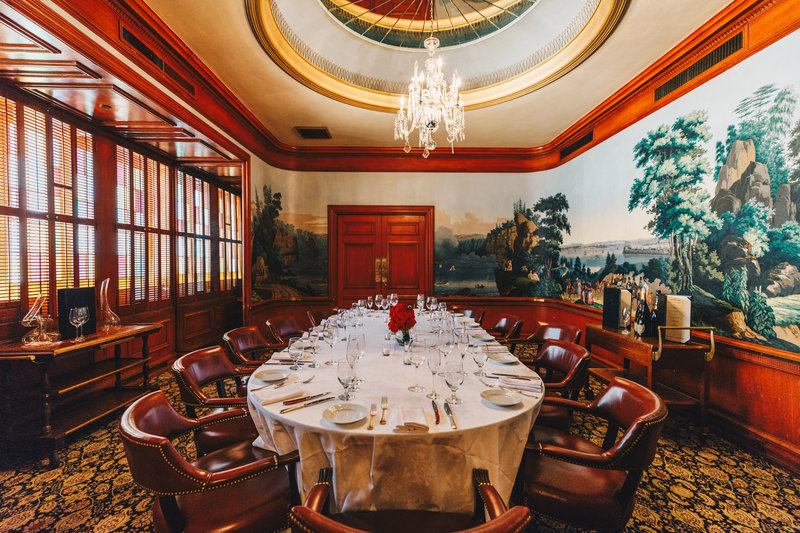 Courtesy of Palace Arms/Palace Arms
Palace Arms, a fine dining establishment in the heart of downtown, is legendary with food and wine enthusiasts. Its location in the historic The Brown Palace Hotel and Spa, Autograph Collection is the first hint of the elegant dining journey you are about to begin. Dark wood walls, refined dim lighting, antiques and gracious personal service meld together into an enchanting evening during which you seem transported back to the Napoleonic period. A well-trained staff caters to your every need and makes educated recommendations concerning the extensive wine list. The menu offers traditional, yet tantalizing fare with emphasis on wild game, prime steaks and seafood. Jackets are required. Expect to be pampered.
Authentic Vietnamese Food in South Denver
Even though New Saigon Restaurant is in a strip mall on South Federal Boulevard and ordinary in appearance, it continues to win local and national awards. New Saigon's flavorsome, authentic Vietnamese food has a devoted local following. Feeling a bit overwhelmed by the enormous 21-page menu? The capable staff will happily assist you in making your selection, or choose one of the mouth-watering concoctions yourself based on the sufficient descriptions. If you prefer to play it safe, New Saigon also offers classic Thai and Chinese dishes. Just be ready for food that explodes with flavor. There also are several vegetarian entrees available.
Rustic Greek Fare on South Pearl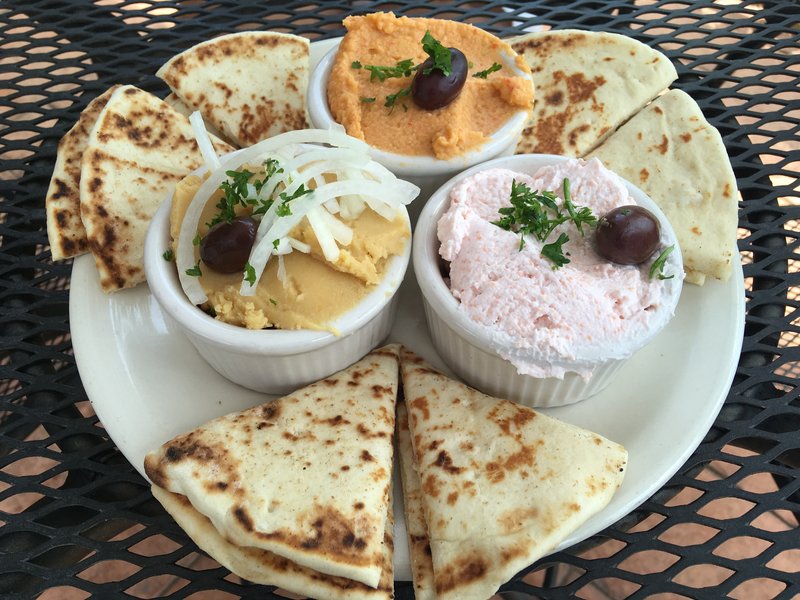 AAA/Inspector 599
Pete's Central One is a quaint, family operated neighborhood eatery south of downtown on South Pearl Street. Adorned with frescoes, Pete's offers plenty of charm along with authentic Greek cuisine. Start with saganaki (flaming cheese) or spanakopita, a puffed pastry filled with spinach and feta cheese. Main course winners include moussaka, souvlaki, dolmades and pastitsio. Combination plates allow a sampling of the best Pete's has to offer. Top off the meal with warm baklava and homemade syrup. Before you leave, don't be surprised if you find yourself shouting "Opa," a term used in Greek culture to express joy. Pete's Restaurants should be on your list of fun things to do with friends while you're in Denver.
Delicious Treats for Breakfast and Lunch
Devil's Food, just southwest of the Cherry Creek area, earned its name by tempting the locals with tantalizing chocolate delicacies. The Washington Park/Myrtle Hill neighborhood is a destination unto itself during a trip to Denver, but Devil's Food should not be missed. Upon entering this eclectic neighborhood café, you'll notice the display of picture-perfect pastries amid an aroma of sweet sensations and fresh-brewed coffee. Do not stop there; enjoy dining in this charmingly decorated space, accented by boldly painted walls and memorabilia from bygone days, with a twist of Colorado's natural side. Using the freshest ingredients, Devil's Food creates distinctive delights that include strawberry almond crepes; fried chicken and waffles; shrimp and grits with local goat cheese; huevos rancheros with smoked pulled pork; and just-squeezed orange juice. And the tea assortment is outstanding.
Don't Be Afraid to Venture Outside the City
Suburban Denver presents an eclectic assortment of places to eat, many frequented by the Denver Tech Center crowd in Greenwood Village. Named for British brothers Chris and Nick O'Sullivan, Brother's BBQ has two additional Denver locations. Voted "Denver's Best Barbecue" by locals, Brothers' renowned sauce offers a hint of sweetness with a jolt of spice, a perfect accompaniment to the succulent ribs. Smoked for 15 hours, the Memphis-style pork shoulder is often in demand. Order a helping or two of those side dishes—baked beans include little bits of pork and a dash of Brothers' tasty sauce, while the coleslaw recipe has been a family secret for many generations. The sweetened iced tea would make any Southerner proud.
See all the restaurants for this destination.