Denver in 3 DaysThree days is barely enough time to get to know any major destination. But AAA travel editors suggest these activities to make the most of your time in Denver.
It's best to rent a car when you're on vacation in the Mile High City, especially if you have time to explore the nearby Rocky Mountains. Most downtown attractions have parking facilities, and commercial garages and lots are plentiful. While riding the bus is an option, cabs aren't readily available on the street.
Day 1: Morning in Capitol Hill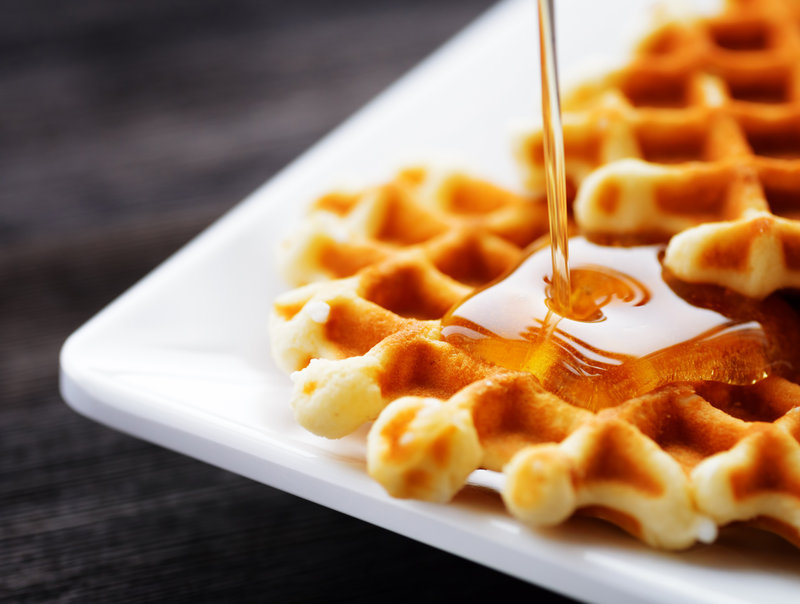 Fotolia.com/efired
Spend your first day in Denver exploring the Capitol Hill/Civic Center Park area, chock full of attractions all within walking distance. Get a jump-start by breakfasting at The Delectable Egg, a couple of blocks north of Civic Center Park and home to mouthwatering Belgian waffles.
mithcjb/iStockphoto.com
After breakfast, take a guided tour of the U.S. Mint on Colfax near the park's northeast side. Be sure to call first, since fluctuating security levels may restrict access. You'll see the presses in action as they create shiny U.S. coins. One sight that never fails to impress is the stack of glistening gold bars.
Day 1: Afternoon at Civic Center Park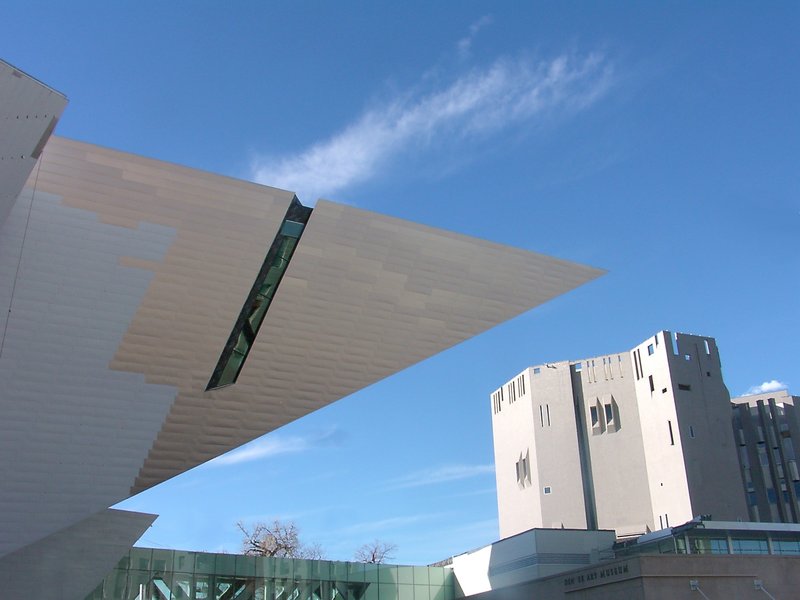 Wikimedia Commons/KM Newnham
For places to eat near the park, try Watercourse Foods for vegetarian selections, or Pints Pub for a burger or some hearty British fare. You also can have a bite at the café in the Denver Art Museum , your next stop at the park's south end. The 24-sided, two-towered North Building is a destination in itself. African, Asian, pre-Columbian and American Indian art are among the collections representing more than 68,000 works.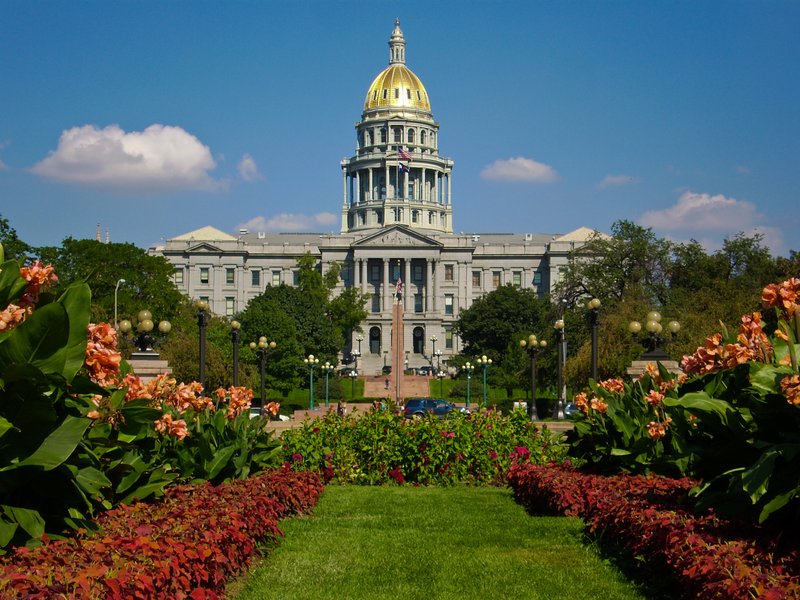 RoschetzkyIstockPhoto/iStockphoto.com
Within walking distance and crowned by a gold-leaf dome, the Colorado State Capitol overlooks Civic Center Park. As tour guides usher you across elegant marble floors, you'll notice such impressive architectural details as a grand staircase, rose onyx wainscoting and stained-glass renderings of state leaders.
Day 1: Evening of Entertainment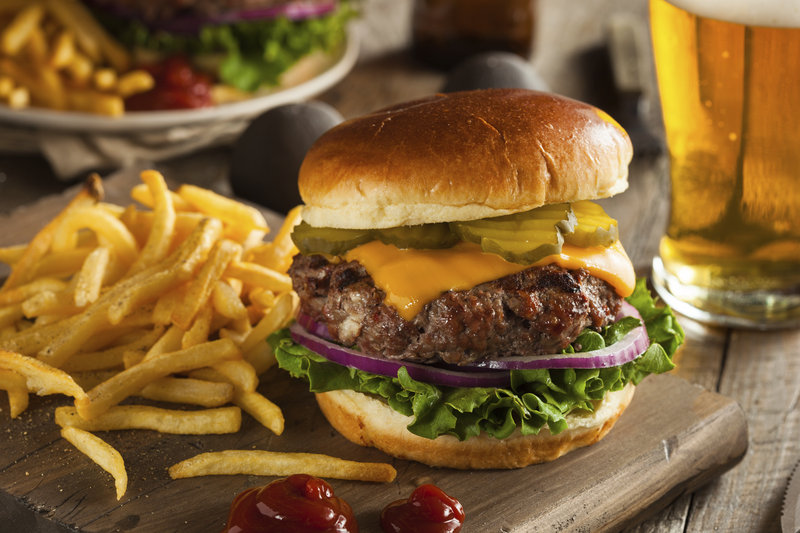 bhofack2/iStockphoto.com
For an evening of wining and dining, consider the elegant Palace Arms , a Denver tradition in the heart of downtown. For a casual, yet cozy approach, try Ship Tavern for a buffalo burger or some soul-satisfying seafood.
The Mile High City presents multiple and varied nighttime diversions. Check out what's happening at the Denver Coliseum, known as the staging ground for rodeos, circuses and other events. Top-notch indoor concert venues include Fillmore Auditorium and the Denver Performing Arts Complex. Ball Arena hosts popular entertainers in addition to area sports teams. For some outdoor splendor, Denver Botanic Gardens offers summer concerts, while the natural sandstone amphitheater at Red Rocks Park & Amphitheatre is an otherworldly place to experience an evening show.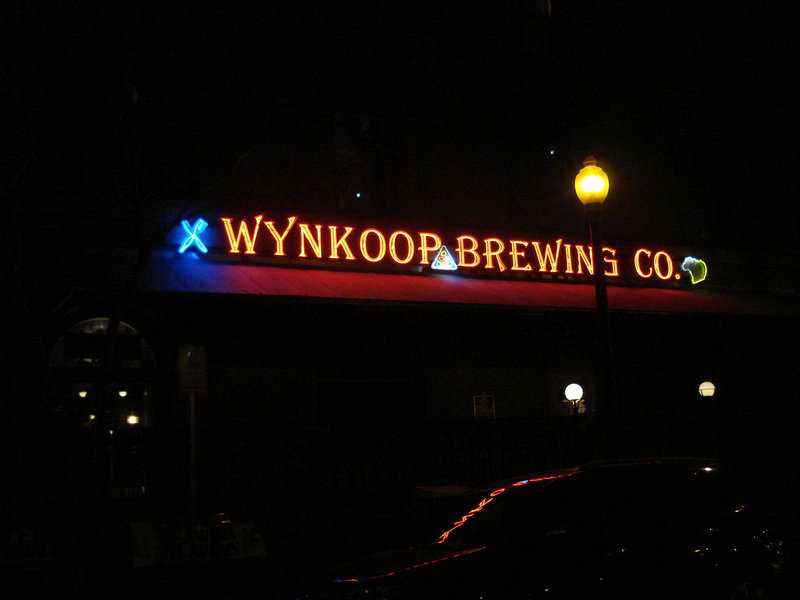 AAA/Suzanne Lemon
If you're in the mood for a cold one, Denver supposedly brews more beer than any other city in the world and brims with quality brewpubs. Stop by Wynkoop Brewing Company, one of the nation's largest.
Day 2: Morning on Water Street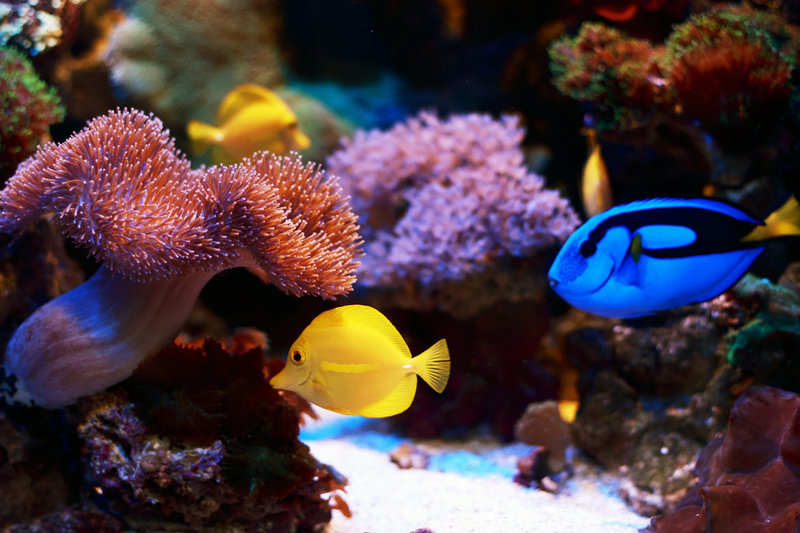 FGorgun/iStockphoto.com
Begin the day at the Downtown Aquarium on Water Street to view some intriguing creatures, both in and out of water. Fearsome sharks always captivate, as do noble Sumatran tigers. Displays tell the story of the world's ecosystems—playful otters and touch tank critters will mesmerize wee ones. You can further amuse youngsters under 9 years of age at The Children's Museum of Denver at Marsico Campus , just a short walk across the street. They'll have fun directing their own puppet show or pretending to be shopkeepers. Remember to check out the Museum's Joy Park, with its zipline, child-size ruins and seasonal creek. As a safe place for pint-size adventure travel, it's among local kids' favorite things to do in Denver.
Day 2: Afternoon at Larimer Square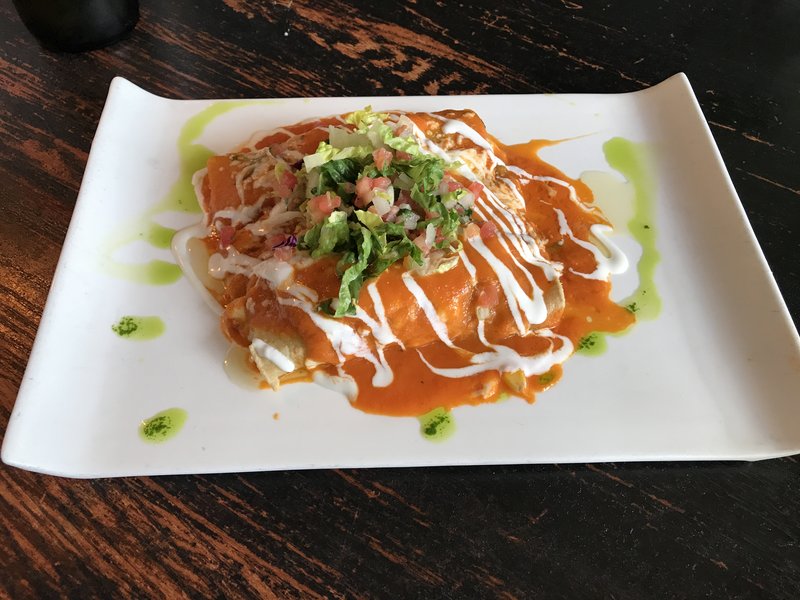 AAA/Lisa Hendren
Your best bet for lunch is to travel a few blocks east to historic Larimer Square. For classic dishes with an innovative twist, try Tamayo .
If you're in Denver during the warmer months (late April through October), spend an exhilarating afternoon at Elitch Gardens Theme & Water Park —it's about a mile and a half west of Larimer Square. Choose among such thrills as intimidating roller coasters, spinning teacups or pint-size rides for tykes. There are shows and other activities for those in search of laid-back endeavors. With a 10 p.m. closing time, you won't feel rushed.
Day 2: Evening in LoDoIf you visited Larimer Square for lunch, you were on the western fringe of LoDo (lower downtown). Now it's time to delve deeper into this vibrant neighborhood, the epicenter of Denver nightlife.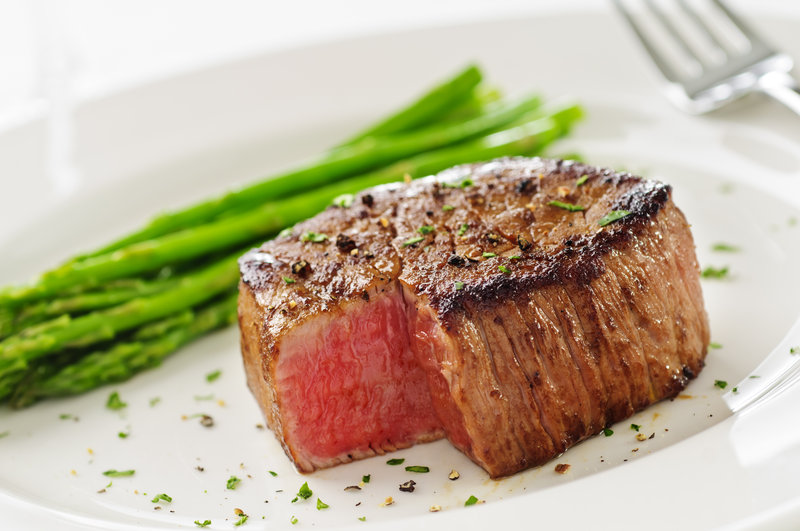 iStockphoto.com/mphillips007
There's no shortage of culinary delights here—you'll find a tantalizing array of hip local restaurants tucked amid the area's historic structures. Standouts include ChopHouse & Brewery.
After dinner, wander through the thriving district and poke into one of the trendy art galleries or sizzling nightspots. You may opt to sip a cappuccino and curl up with a book on an antique couch at the Tattered Cover bookstore. LoDo has undergone an urban renaissance of sorts, and many of its businesses are in fashionably restored warehouses.
Coors Field is in LoDo, so baseball fans might be able to catch the Colorado Rockies in action.
Day 3: Morning at City Park
iStockphoto.com/jacobeukman
There are plenty of things to do today, your last day in Denver. Spend the morning exploring City Park , an urban green space enhanced by views of distant Rocky Mountain peaks. Walking paths lead past a golf course, rose garden, lakes and monuments. Stroll toward the park's center to the Denver Zoo , where you can mingle with some 4,000 fascinating creatures, including polar bears, black rhinos and vampire bats. Be sure to witness the aerial antics of tree-dwelling monkeys in Primate Panorama.
Day 3: Afternoon at the Museum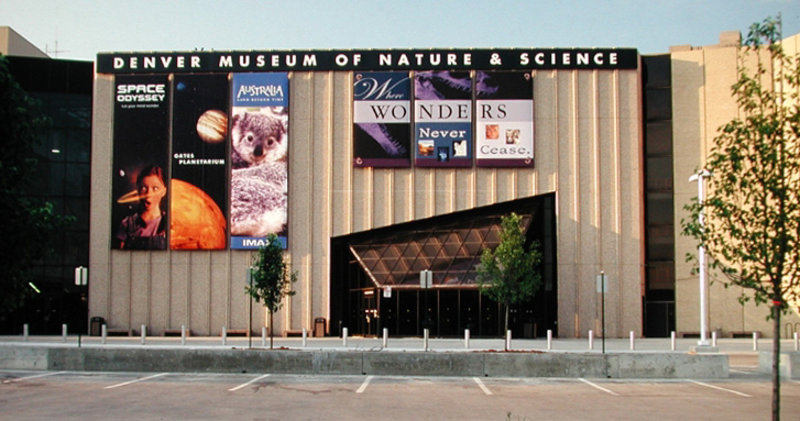 Denver Museum of Nature and Science/not available
There are limited lunch options in City Park. If you'd like to venture outside park boundaries, Swing Thai is nearby and offers traditional Thai dishes as well as organic and vegan delicacies. Otherwise, you can have a snack in the café at your next stop, Denver Museum of Nature & Science , bordering the park's east end.
Denver Museum of Nature and Science/not available
The museum's paleontological exhibit is marvelous—several frightening dinosaur skeletons will make your spine tingle. Egyptian mummies encased in wood boxes, a journey through space and a simulated mineral-encrusted mine all add to the intrigue.
Day 3: Evening in Cherry CreekThe Cherry Creek area, around 3 miles south of the park, is a great place to do some power shopping. Quaint boutiques, galleries and outdoor cafes prevail in this upscale enclave of Denver. Cherry Creek Shopping Center houses larger, more prominent retailers like Neiman Marcus and Nordstrom along with tony specialty shops.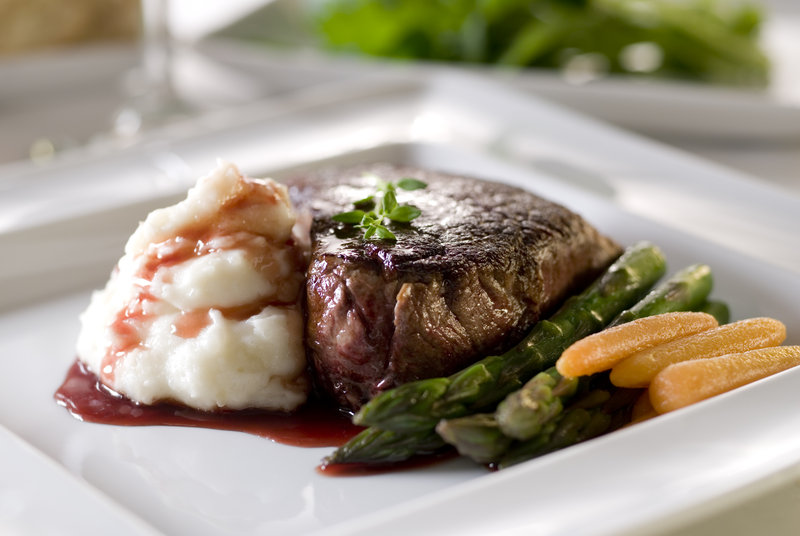 iStockphoto.com/cobraphoto
High-end restaurant diversions are the norm as well. If you're into celebrity sightings, you might just spy Super Bowl champion John Elway at his steakhouse, Elway's. Even if you don't encounter the legendary quarterback, the prime beef and nostalgic Ding Dong dessert won't disappoint.