Introduction In one sense, Detroit's story can be likened to the life cycle of a mythical bird. Before it died the phoenix, so the legend goes, built a nest of twigs that then ignited, reducing both nest and bird to ashes; from those ashes a young phoenix arose, reborn.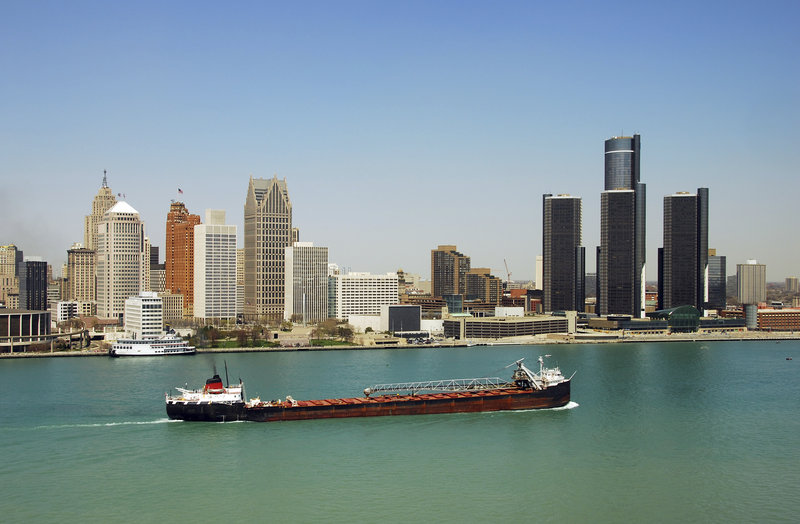 Ivan Cholakov/iStockphoto.com
You could say the same thing about this Michigan destination. Founded in 1701 by a French explorer, Detroit steadily progressed from fur-trading settlement to major river port to manufacturing giant. By 1920 it was the nation's fourth-largest city; by the midpoint of the 20th century it was the automotive manufacturing center of the world. In the 1960s and '70s a dramatic relocation of residents to the suburbs gave the city a hard-to-shake reputation as a symbol of urban decay. But in recent years downtown Detroit has pulled off an admirably phoenix-like renaissance.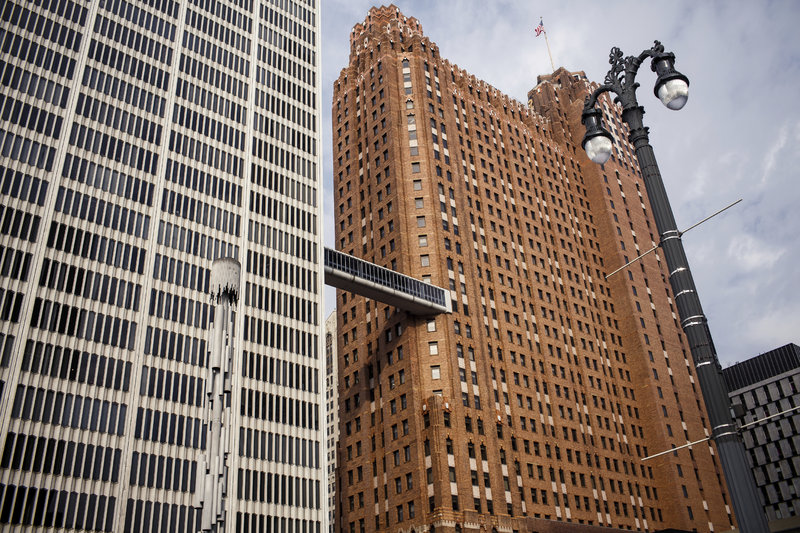 duha127/iStockphoto.com
This is especially evident in gleaming office complexes like the GM Renaissance Center, which happens to be the global headquarters of General Motors. The Detroit RiverFront is a spruced-up pedestrian promenade lined with parks and green spaces where you can stroll along the waterfront in the company of cruise ships and jet skiers, frolic in a fountain and view rotating exhibits of public art. Explore 300 years of American history—and the beginnings of an automotive dynasty—at The Henry Ford. Witness the roots of a musical revolution at the Motown Historical Museum. Tempt Lady Luck at the Greektown Casino. Whatever your pleasure, the Motor City's got you covered for fun things to do during your Michigan vacation.
Getting There
By CarI-75 passes through central Detroit from the south (via Toledo, Ohio) and the north (via Flint). I-94 approaches from the west, skirts the northern part of downtown and continues northeast to the Ontario border. I-96 also approaches from the west via Grand Rapids and Lansing.
From the east, Canada Hwy. 3 crosses the Detroit River from Windsor, Ontario, via the Ambassador Bridge, providing access to I-96, I-94 and I-75. Canada Hwy. 401 becomes Ouellette Avenue in downtown Windsor, then enters the Detroit-Windsor Tunnel, providing a direct link to downtown Detroit, SR 10 (John Lodge Freeway) and I-75 northbound. The bridge toll for automobiles is $5. The tunnel toll for automobiles is $4.50 from Windsor to Detroit; $5 from Detroit to Windsor.
Getting Around
Street SystemMost of Detroit is laid out in a basic grid pattern. However, the central downtown area—where many tourist attractions are located—is confusing to negotiate, especially for first-time visitors. Many streets are one-way; make sure you have a detailed map. Avoid rush-hour traffic, generally 7-9 a.m. and 4-6:30 p.m.
Jefferson Avenue, paralleling the downtown riverfront, is a major east-west thoroughfare; Cass and Woodward avenues are major north-south thoroughfares. I-375, I-75, I-94, I-96 and SR 10 (John Lodge Freeway) all provide access to more outlying parts of the city as well as the surrounding suburbs of the Detroit metropolitan area.
ParkingMetered parking is minimal in downtown Detroit; most of the more than 8,000 meters are in the fringe areas. To compensate for this, Detroit has many municipal and privately operated parking lots and garages. Rates range from approximately $2.50 to $5 for the first hour and average 50c to $1 for each additional hour. Daily rates run $10-$20 depending on the venue. Parking is free at all casinos.
Public TransportationThe first phase of the planned intercity rail service between Detroit and Ann Arbor is the QLINE streetcar service, a 6.6-mile line (12 stops) along Woodward Avenue. Fare is $1.50 for a 3-hour pass and $3 for an all-day pass. Streetcars arrive about every 15 minutes Mon.-Thurs. 6 a.m.-midnight, Fri. 6 a.m.-2 a.m., Sat. 8 a.m.-midnight and Sun. 8 a.m.-11 p.m. The Detroit-Metro Airport-Ann Arbor Commuter Train is several years away.
The Detroit People Mover elevated light-rail system includes 13 stations along the 2.9-mile route; it's a convenient way to get to popular tourist destinations like Greektown and Renaissance Center without driving. Many of the stations also feature displays of art; snaking tubes of multicolored neon stretch across the sides and windows of the Greektown station.
People Mover trains operate Mon.-Thurs. 6:30 a.m.-midnight., Fri. 6:30 a.m.-2 a.m., Sat. 9 a.m.-2 a.m., Sun. noon-midnight. Hours are extended during major sports and other events. The fare is 75c; free (ages 0-4). Exact change is required; tokens also can be purchased. Free maps of the system are available at the stations. For more information phone (313) 224-2160 or (800) 541-7245.
The Detroit Department of Transportation (DDOT) provides bus service throughout the city. The base fare is $1.50; 75c (Medicare cardholders and students with a DDOT ID); 50c (ages 65+ and disabled passengers); free (up to three children under 44 inches tall with an adult). Transfers cost 25c; 10c (ages 65+, Medicare cardholders and students). Multiday and monthly passes also are available. For schedule and route information phone (313) 933-1300, or (313) 834-3434 (TTY).
The Rosa Parks Transit Center at Michigan and Cass avenues serves as a 24-hour connection hub for DDOT, SMART and Transit Windsor bus routes as well as People Mover traffic. The three-story, glass-and-steel building is equipped with distinctive, flowing white fabric canopies that are not only a downtown landmark but also provide protection from the elements for boarding passengers.