What to Do in Detroit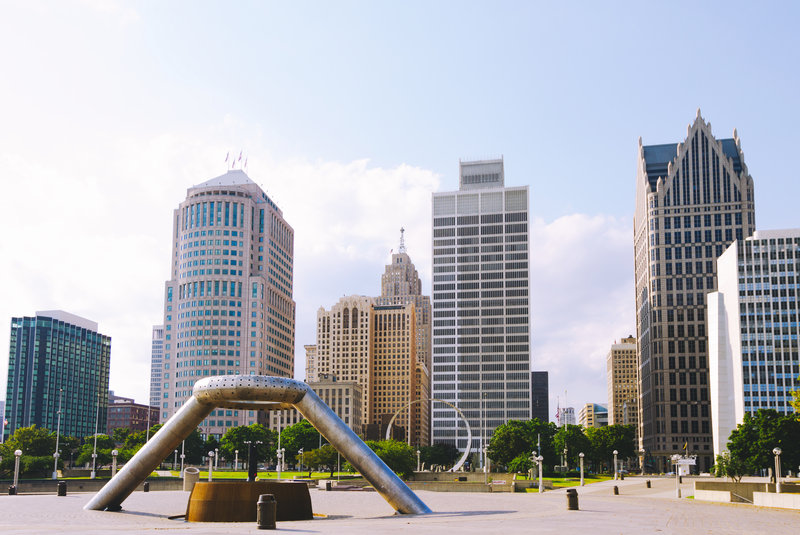 iStockphoto.com/pawel.gaul
Downtown's most striking example of urban renewal is the Detroit RiverFront, which begins at Hart Plaza (1 Hart Plaza) and extends for more than 3 miles. The plaza's family-friendly attractions include the Horace E. Dodge Fountain, a summertime favorite equipped with 300 water jets and computerized lights that put on a dazzling evening show.
Explore Greektown. Greek immigrants began arriving in this formerly German enclave at the turn of the 20th century, and today Monroe Street is lined with buildings that architecturally recall ancient structures like the Parthenon. There are Greek places to eat aplenty: try the Pegasus Taverna (558 Monroe St), where saganaki—the famous dessert of flamed kasseri cheese—is prepared tableside amid shouts of "Opa!"
The Coney dog—a hot dog topped with chopped raw onions, shredded cheese, chili and a generous helping of mustard—is a Detroit tradition, and American Coney Island (114 W. Lafayette Blvd.) is the one of the best places to go to have one. The dog has a crisp skin that sizzles when you bite into it, and the onion/mustard ratio is just right. Rival Lafayette Coney Island (118 W. Lafayette Blvd.), right next door, has its own devoted fans.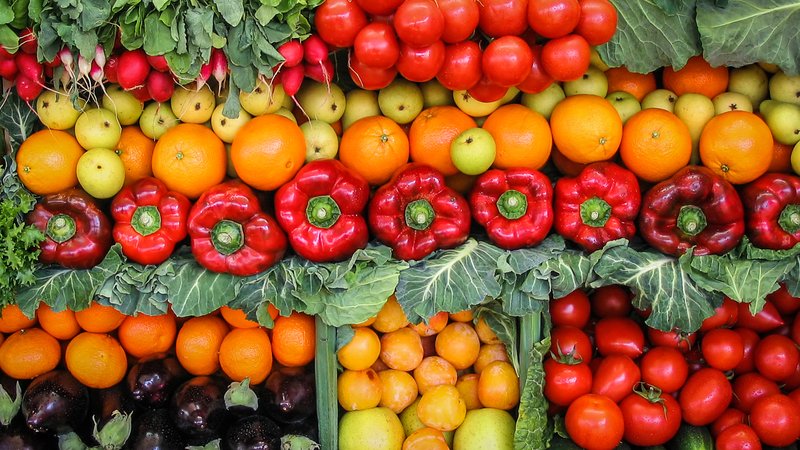 iStockphoto.com / Marlee90
For many Detroiters, shopping for fresh fruits, veggies, flowers, baked goods, homemade jams and specialty foods from nuts to honey at Detroit's Eastern Market (just off the I-75 Mack Avenue exit) is a Saturday morning ritual. From June through September the market also operates on Tuesday, and the Sunday Street Market features local artists, musicians and food trucks. Six blocks of Russell Street are lined with vendor stalls, and farmers from as far away as Ohio come here to sell their specialties.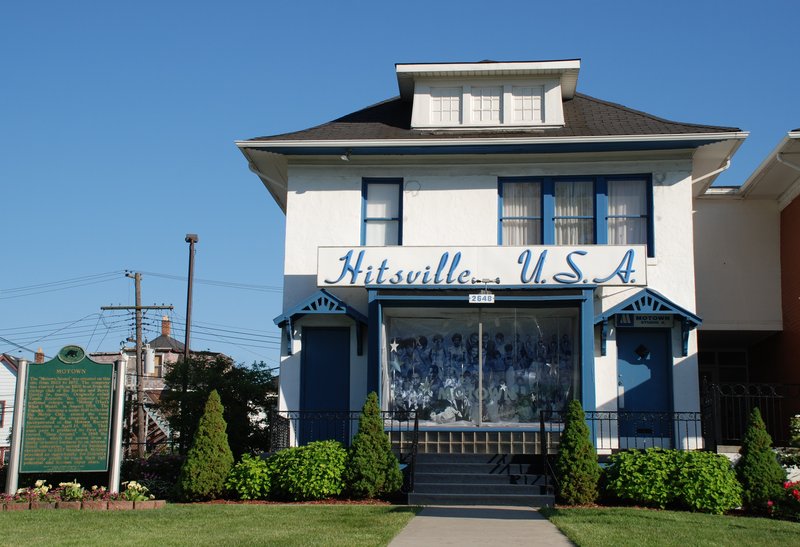 flickr/Dig Downtown Detroit
"Hitsville, U.S.A." In 1959 Berry Gordy Jr., a young entrepreneur with a dream, started a business that would become the largest independent record company in the world. Every fan of the Motown sound should make a pilgrimage to the Motown Historical Museum (2648 W. Grand Blvd.), where the memorabilia on display ranges from sheet music and stage outfits to Michael Jackson's bejeweled white glove and black fedora.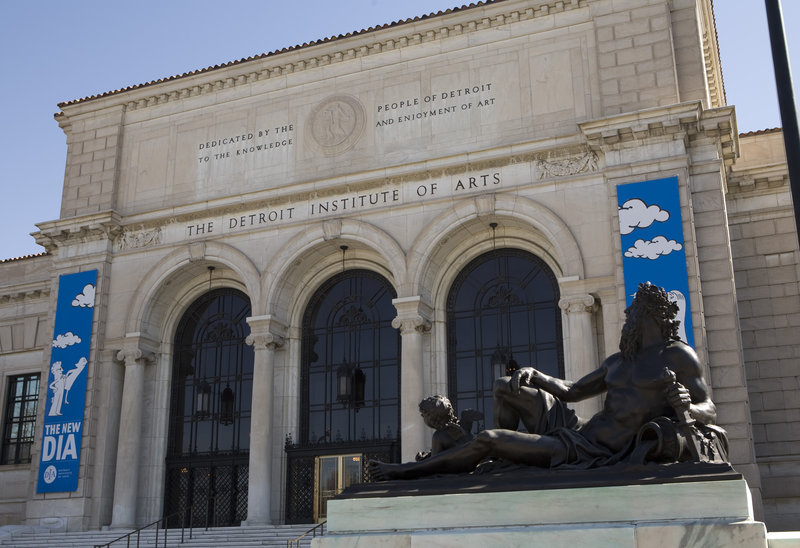 Courtesy of Detroit Institute of Arts
A single visit can't do justice to the Detroit Institute of Arts (5200 Woodward Ave.), a massive Beaux Arts building that opened to the public in 1927. So narrow your focus, whether it's European decorative arts or the notable collection of African American art. And don't miss "Detroit Industry," famed Mexican muralist Diego Rivera's series of wall frescoes.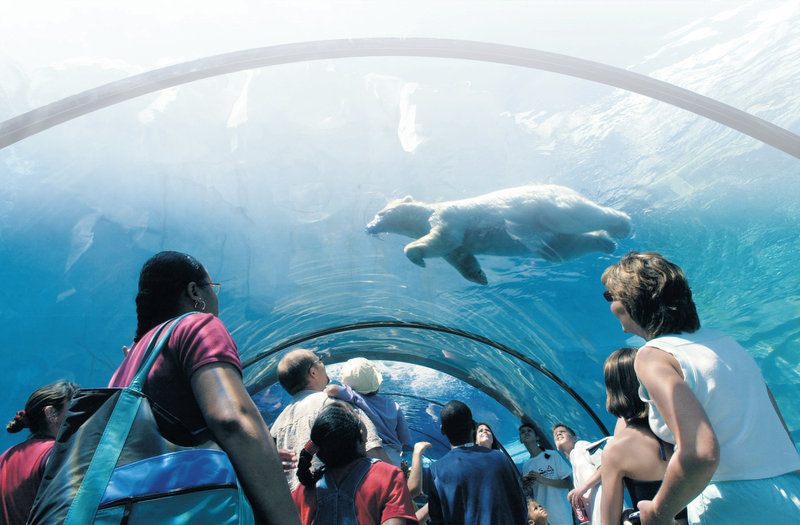 Detroit Zoo
If you're looking for fun things to do with kids, head to the Detroit Zoo (8450 W. Ten Mile Rd.), where exhibits include Arctic Ring of Life, home to polar bears and seals, and the African Grasslands, where you can stand on a raised deck and hand-feed gentle reticulated giraffes. The zoo's carousel features 33 hand-carved, hand-painted creatures, from bats to parrots.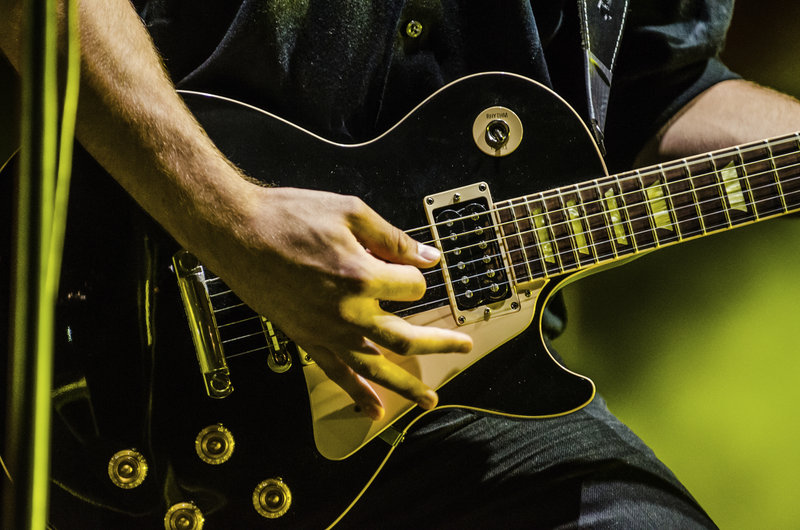 Marc Dufresne/iStockphoto.com
The Detroit Jazz Festival is the place to be over Labor Day weekend. Musicians perform on stages at Hart Plaza and Campus Martius Park (800 Woodward Ave.). At the Kid Bop Tent, singing, dancing and storytelling help introduce youngsters to this quintessentially American musical style.
The beloved Detroit Tigers play home games at Comerica Park (2100 Woodward Ave.), where you can salute former greats Ty Cobb, Al Kaline and Willie Horton (their statues, along with those of other players whose numbers have been retired, stand at the left center field concourse). For ticket and schedule information, phone (313) 962-4000 or (866) 668-4437.
The Motor City is still regarded as the center of the automotive universe, and if you've ever wondered what it's like to work on an assembly line, take the Ford Rouge Factory Tour (20900 Oakwood Blvd., Dearborn). From an elevated walkway, observe the admirably efficient process that transforms an empty metal shell into a gleaming new F-150 truck.