Shopping in Niagara FallsIf you want a Canadian souvenir, you won't need to look too hard for places to shop here. Niagara Falls has everything from T-shirts to haute couture. Almost every motel, restaurant and attraction has some token for sale. Most of the multitude of gift shops are privately owned, though some are run by The Niagara Parks Commission. Clifton Hill, with tree-lined brick walkways, is the main commercial street featuring stores of the souvenir variety.
An attraction with extensive shopping arcades is Skylon Tower. It has international shops selling jewelry, English china, fashions, Hummel figurines, toys, French miniatures, artwork and other items. Native crafts include wood and leather items, maple sugar products, soapstone carvings, pottery, and First Nations and Inuit dolls.
The Niagara Parks Gift Shops, at Table Rock Point, Queen Victoria Place and other locations, sell a variety of Canadian-made merchandise. A full exchange always is paid on U.S. currency.
At the intersection of QEW and Lundy's Lane is Canada One Factory Outlets ; stores include Coach, Guess, Tommy Hilfiger and Urban Planet.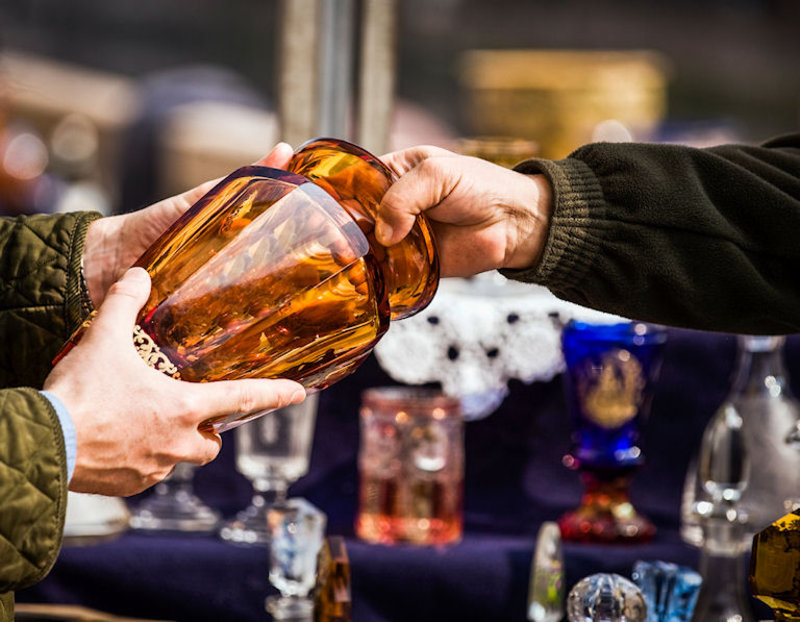 iStockphoto.com / claudio.arnese
For an interesting day of bargaining and browsing, visit the indoor-outdoor Factory Outlet Flea Market on Turner Crescent in St. Catharines, open every Sunday, 9-4:30; phone (905) 684-3066. It's the largest of its kind in the region and includes antiques, paintings and all kinds of second-hand goods and clothes.
Go big at Souvenir City, a 15,000-square-foot storehouse of memorabilia, gifts and food. In addition to shopping, there are glass-blowing demonstrations and opportunities to pose for photos with carved Canadian icons, such as mounties and Souvenir City's moose.
Niagara Falls also has outlets carrying discontinued or irregular patterns and products. The Dansk Factory Outlet on Ferry Street offers china, cookware, glassware and candles at discounted prices.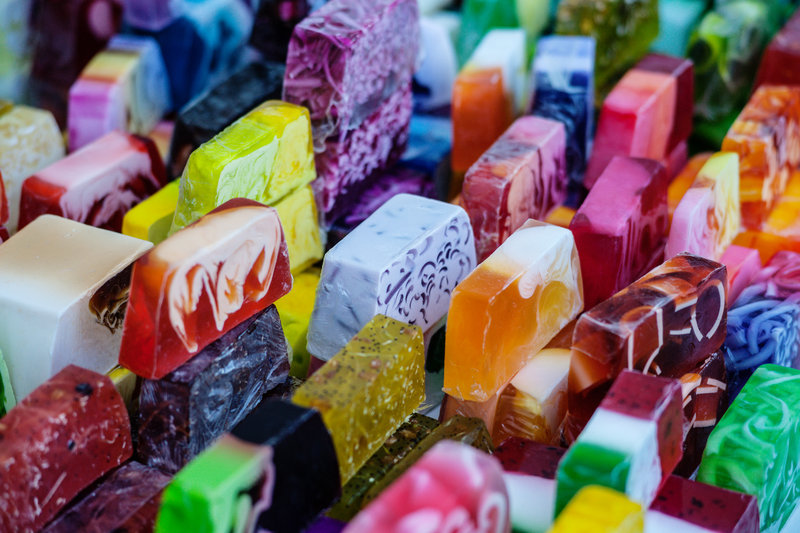 iStockphoto.com/bbstudio_aad
Niagara Duty Free Shop, on Falls Avenue near the Rainbow Bridge, offers discounted china, jewelry, fragrances, clothing and other types of brand-name merchandise; services include pre-shopping, a GST rebate center and a currency exchange.
iStockphoto.com/baona
More than 100 big-name brands can be found in the Outlet Collection at Niagara in Niagara-on-the-Lake.
After all that shopping, you'll have worked up quite an appetite. If you're wondering where to eat, have lunch or dinner at the Hard Rock Cafe, 5705 Prospect St., then stop by the Rock Shop for all kinds of rock and roll memorabilia; phone (905) 356-7625.