One Day in OttawaAAA editors suggest these activities for a great short vacation experience.
Morning Take a Gray Line 24-Hour Hop-on, Hop-off Tour (tours depart from jct. Sparks and Elgin sts.). Like the name suggests, the bus cruises through the city 24/7, making stops at many area attractions. It's the fastest, most convenient way to see as much as possible in one day; plus, you get to ride in a super-cool double-decker bus.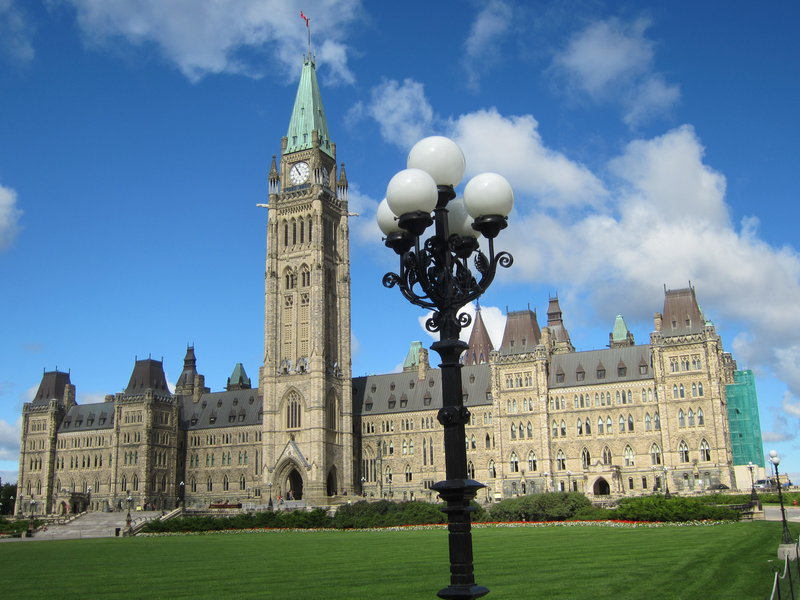 AAA
You can tour the Parliament Buildings (on Parliament Hill) to learn about the inner workings of the Canadian government, but if you're pressed for time, just stroll past the massive Gothic structures and admire their 19th-century design. Shoot some selfies in front of the buildings for an inexpensive souvenir.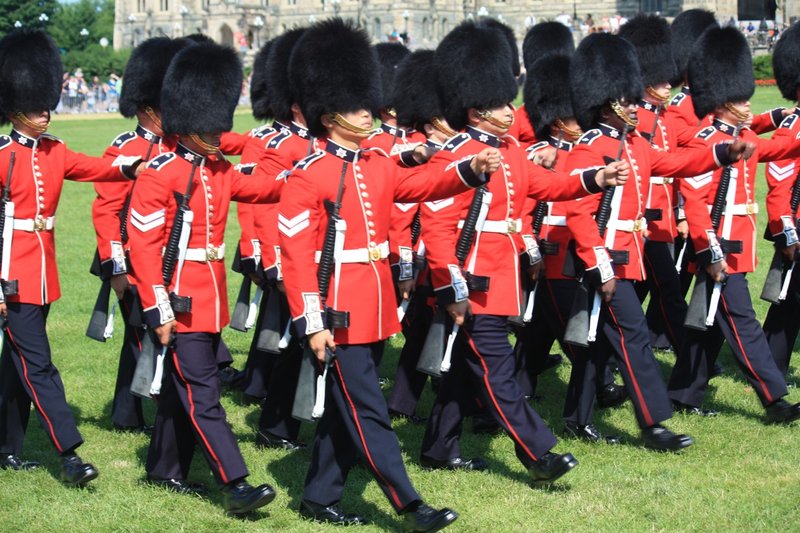 flickr/Scazon
If you're in Ottawa during prime tourist season, the Changing of the Guard (Parliament Hill lawn) is a must-see. Based on the same ceremony in London, this one takes place from late June to late August. Beginning with a parade down Elgin Street set to music by bagpipers and a military band, the traditional rite also includes drills as well as dress and weapons inspections.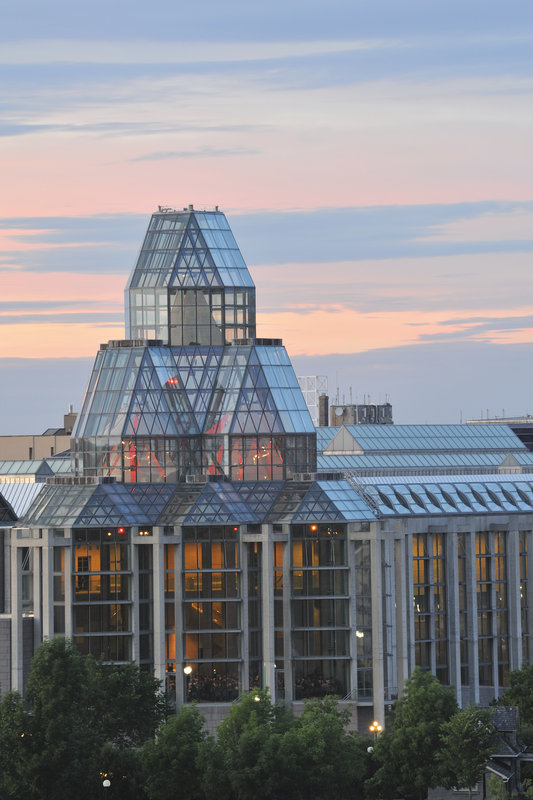 iStockphoto.com/aimintang
Next, head to the National Gallery of Canada (380 Sussex Dr.) next. The modern glass building and a gigantic spider sculpture standing outside are enough to wow onlookers, but the inside reveals equally eye-catching works. The vast collection includes black-and-white photography, Canadian and Indigenous art, a reconstructed chapel, and works by Monet, Picasso and other European masters.
Afternoon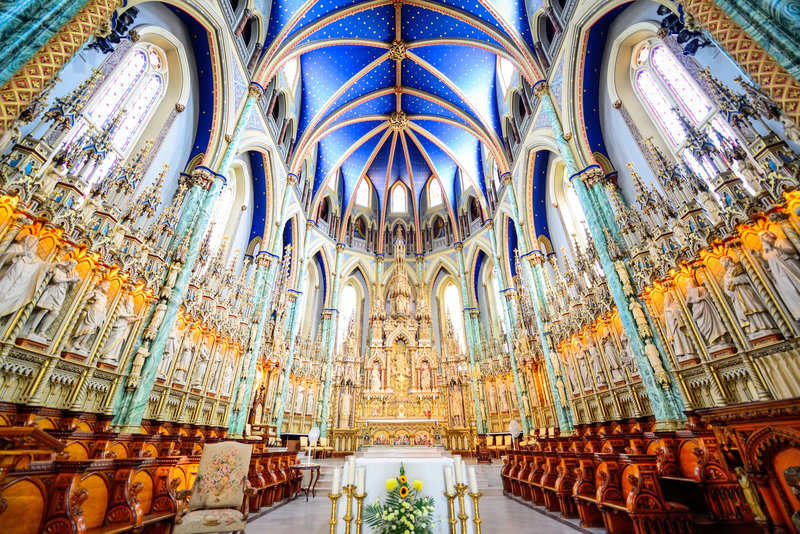 rabbit75_ist/iStockphoto.com
Just across the street from the National Gallery of Canada, the Notre-Dame Cathedral Basilica (385 Sussex Dr.) is also a thing of beauty. Built in the 1840s, the upper half of what is said to be the largest and oldest church in Ottawa is neo-Gothic in design, while the bottom half is neo-Classic. The basilica's exterior is bound to impress you, but don't miss its lavish interior with such majestic features as Gothic arches that run the length of the cathedral, hundreds of religious statues, gold-leaf altars dotted with precious stones and an incredible 4,700-pipe organ.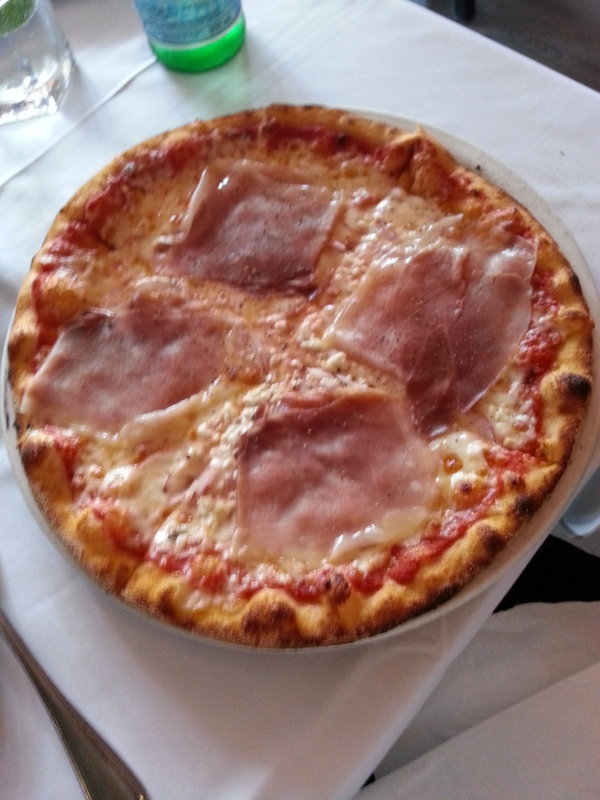 AAA/Inspector 542

When it's time for a snack, make your way to the ByWard Market (bordered by Rideau, St. Patrick and Sussex streets and King Edward Avenue), a collection of restaurants and shops popular with locals. Dessert enthusiasts should make haste to BeaverTails Byward Market (69 George St.) for an iconic Canadian fried pastry with tasty toppings.
Evening
AAA/Inspector 600
When the sun goes down, you won't lack for things to do. First, treat yourself to an exceptional dinner at one of Ottawa's finest restaurants. Top choices in the city include AAA Diamond restaurants like e18hteen (18 York St.), Beckta Dining & Wine Bar (150 Elgin St.) and Atelier (540 Rochester St.).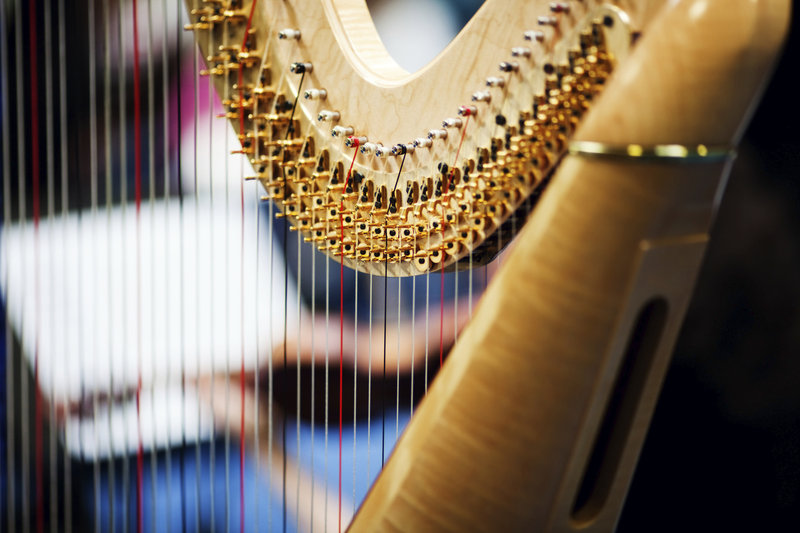 slobo/iStockphoto.com
End your day on a high note and leave some time for a show at the National Arts Centre (1 Elgin St.). Fans of ballet, theatrical productions, opera, Broadway, contemporary dance, and many types of music from classical to country will want to check into the NAC's offerings.