Best Restaurants in Savannah
Our favorite places to eat include some of this destination's best restaurants—from fine dining to simple fare.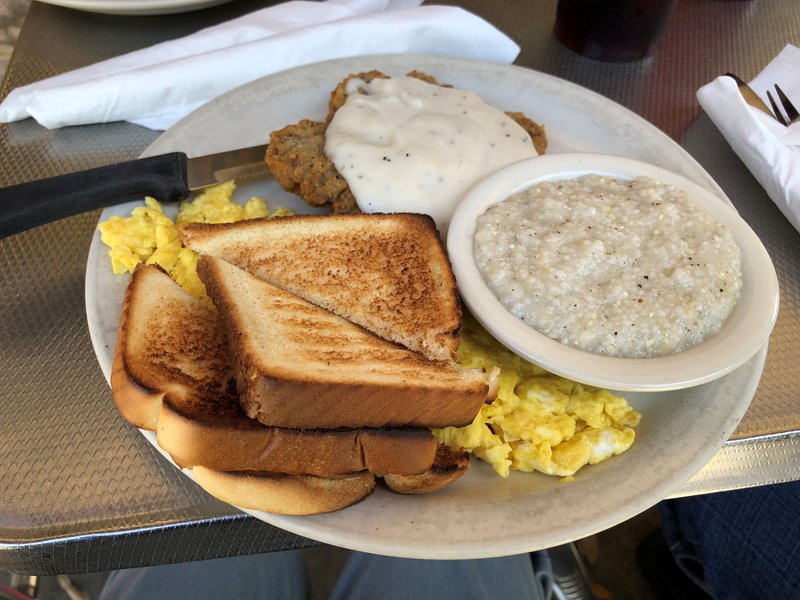 AAA/Sherry Mims
Southern comfort food. A Lowcountry boil. Seafood plucked daily from coastal waters. These are the staples on Savannah's restaurant tables, which is why a gourmet meal should be on your list of things to do during your trip. Whether you prefer the old favorites or exciting new classics being created in Savannah's premiere local restaurants, deciding where to dine out while on vacation is as simple as letting your taste buds pick for you.
Dine Near Your Hotel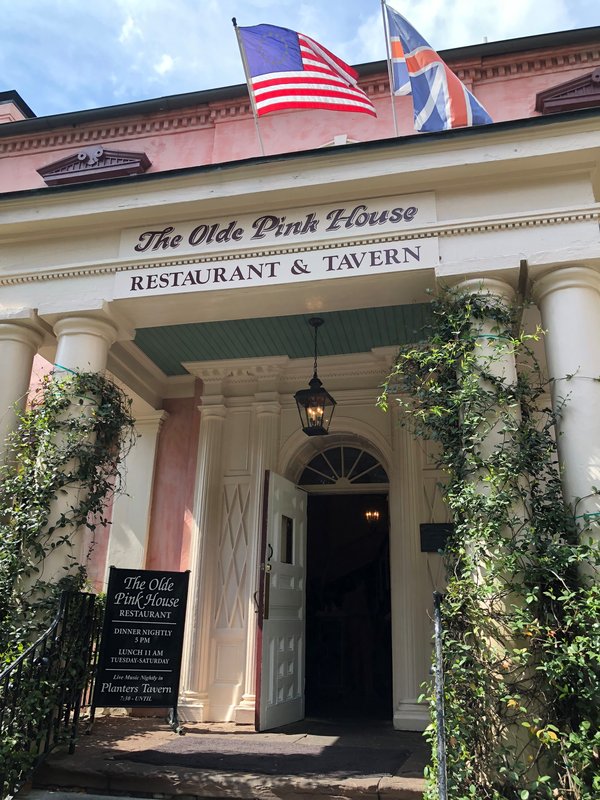 AAA/Sherry Mims
Many downtown restaurants are within walking distance of Savannah's most popular historic hotels and inns, so you won't have trouble finding where to eat. Fireplaces, antiques and artwork lend to the warm, homey ambience of The Olde Pink House , in an 18th-century mansion. Some say the ghost of the original owner even roams the premises. Southern-inspired cuisine and seafood specialties with regional ingredients come together with professional, personable service for a relaxed, fine-dining experience.
A Major Dining Destination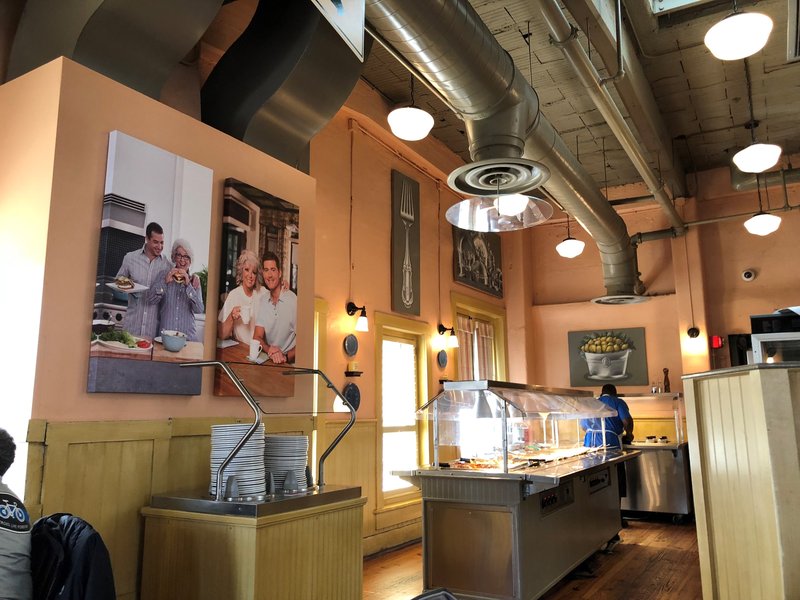 AAA/Sherry Mims
The Lady & Sons owes its popularity as a travel hot spot with out-of-towners to charismatic owner, cookbook author and celebrity chef Paula Deen. Buffets of Southern home-style cooking—shrimp and grits, fried green tomatoes, fried chicken and chicken potpie, for example—await diners on two floors of the restaurant. Menu service also is available Mon.-Sat. The atmosphere is bustling and the service attentive. Reservations are recommended.
A Historic Eatery
The intriguing history of The Pirates' House is intertwined with the settlement and growth of Savannah. On the site of founder James E. Oglethorpe's experimental garden, the original tavern opened in 1753 and became a gathering place for sailors and pirates. Each of the 15 dining rooms is decorated in period. A menu centered on seafood and Southern cuisine includes she-crab soup, fried green tomatoes and honey pecan fried chicken.
Garibaldi's Cafe, a stylish restaurant with hand-painted murals, offers a varied menu of Italian and seafood dishes. Imaginative plate presentations complement the well-prepared cuisine.
Dine on the Riverfront
An 1850s cotton warehouse overlooking the river houses River House Seafood & Bakery, known for Lowcountry cuisine and a variety of breads and desserts made on the premises. Pecan-encrusted tilapia, shrimp and grits, and chocolate cheesecake are signature dishes that keep customers coming back for more. Original ceiling timbers and brick-and-mortar walls accent the restaurant's nautical theme.
Expect long lines during lunchtime at bustling B. Matthew's Eatery. Worth the wait are the restaurant's signature deli sandwiches—black-eyed pea cake, fried green tomatoes and a ham-blueberry-brie combination, to name a few—and an array of fresh breads, cookies and assorted treats from the bakery. Like many of Savannah's downtown eating establishments, this one is in a historic property.
Good eats and eateries ranging from casual to classic abound in neighborhoods just south of downtown, too. Elizabeth on 37th is an excellent choice for nouvelle Southern cuisine, the chef's health-conscious take on classic dishes and cooking methods. The décor of the elegant mansion evokes early Savannah.
At Sweet Potatoes Kitchen, its namesake vegetable, a Southern staple, finds its way into soup, salad and entrée menu selections. If you're not fond of sweet potatoes, try Jamaican jerk pork served with a black-eyed pea relish or a plate of peach-glazed barbecued chicken. Like its sister, this restaurant's décor is whimsical and colorful.
iStockphoto.com/grandriver
Love's Seafood Restaurant, overlooking the scenic Ogeechee River southwest of Savannah, has been family owned and operated since 1949. As the name suggests, fresh seafood is the specialty here, and you can get it fried, broiled or grilled, or in soups and stews, as an appetizer, in a cocktail, or piled up on a giant platter. You can even pair your favorite seafood with steak. Rustic décor and optional patio seating add to the casual atmosphere. Love's was a filming location for the movie "Forrest Gump."
See all the AAA Diamond designated restaurants for this destination.