One Day in SavannahAAA editors suggest these activities for a great short vacation experience. Those staying in the area for a longer visit can access a 3-day itinerary at AAA.com/TravelGuides.
Morning Whether you're traveling with friends or family, arrive early to experience all the fun things to do in Savannah. Since the city is easy to get around, you might want to walk or take some form of hop-on, hop-off transportation to get around.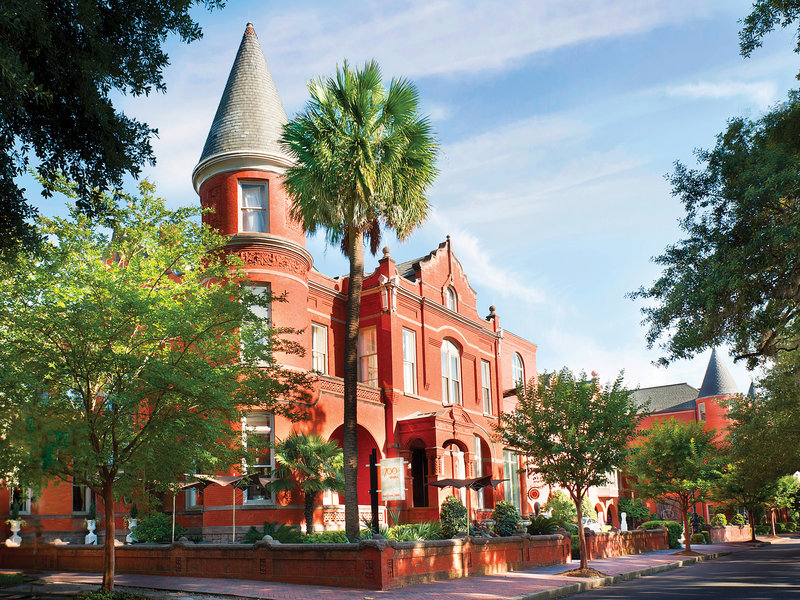 Courtesy of The Kessler Collection
Don't forget to eat! 700 Drayton (700 Drayton St.) is a great choice. It's next to the elegant Mansion on Forsyth Park, Kessler Collection , which features a historic hat exhibit if you have time to spare. If not, savor breakfast in the art-filled restaurant. Choose from a variety of morning classics, such as cast-iron waffles and avocado toast, and pair with an Illy coffee. (Brunch options are available every Sunday.)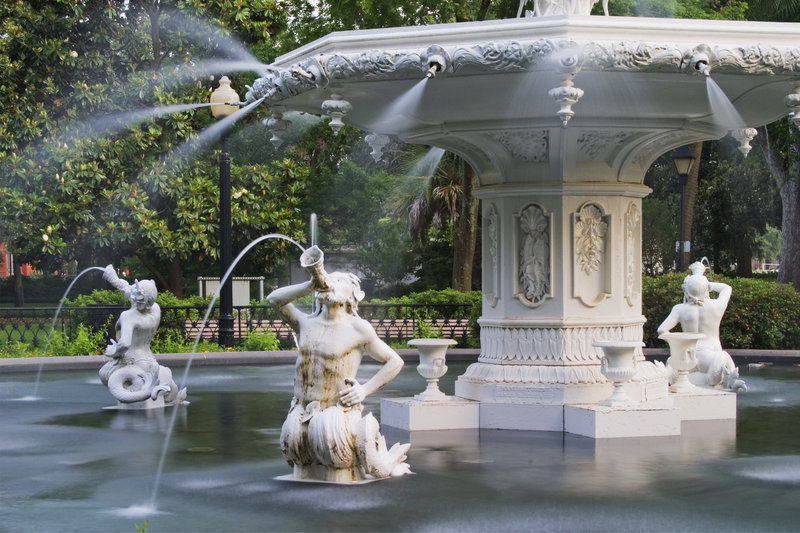 AAA/DnDavis
Afterward, walk across the street to the renowned Forsyth Park (Gaston Street between Whitaker and Drayton streets). The 30-acre grounds feature a circa 1858 fountain—perfect for souvenir photos—and plenty of places to stroll or simply relax. Kids will love the imaginative playground.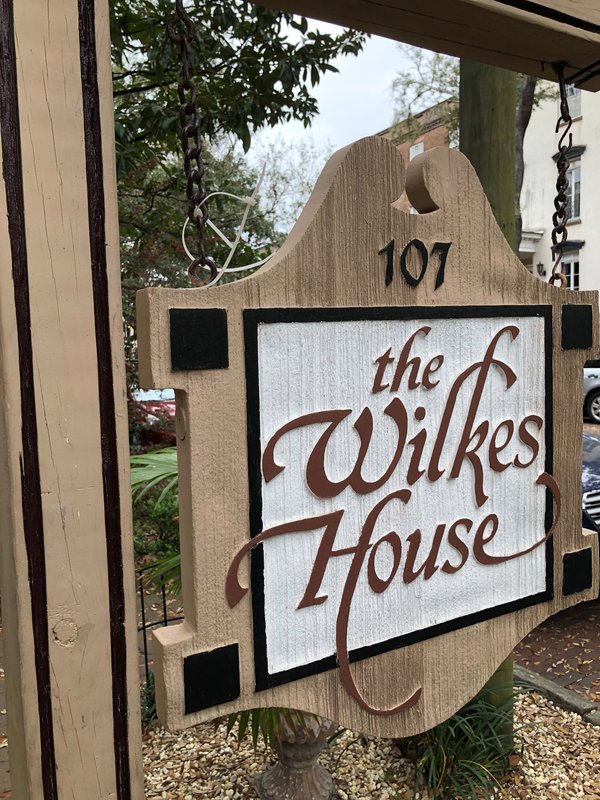 AAA/Sherry Mims
Late morning is the time to withdraw some cash and stand in line for Mrs. Wilkes' Dining Room (107 W. Jones St.), which opens at 11 and does not take reservations. The former boarding house dining room serves fried chicken, corn bread, okra gumbo, collard greens and other Southern favorites home-style. (This means you'll need to make new friends as the three tables seat 10 apiece.)
Afternoon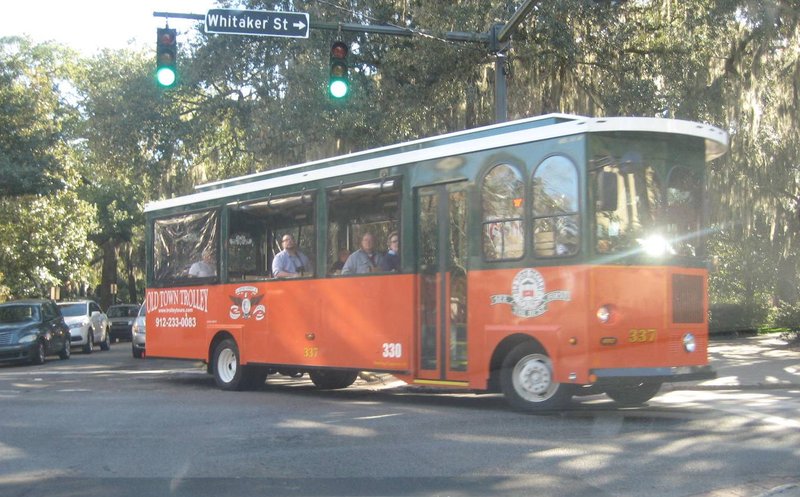 AAA/C Jennings
If you're seeking a general overview of what to do in the Hostess City, then head toward the Savannah Visitor Information Center 301 Martin Luther King Jr. Blvd. Savannah, GA 31402. Phone:(912)944-0455 Tours of Savannah also operate in the vicinity. Old Town Trolley Tours , across the street at 234 Martin Luther King Jr. Blvd., offers themed trolley tours where you can hop-on or hop-off at various destinations within the Savannah historic district, as do several other companies.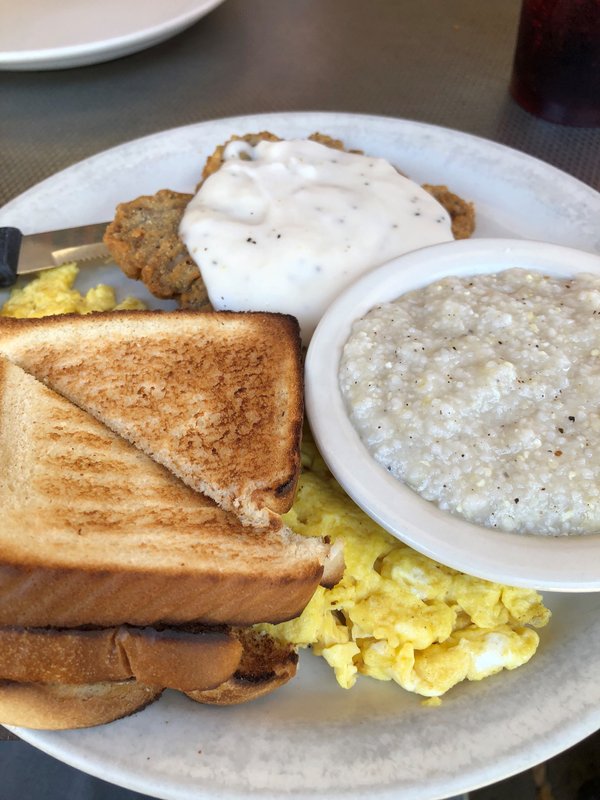 AAA/Sherry Mims
If you weren't inclined to stand in line at Mrs. Wilkes' Dining Room, try Clary's Cafe (404 Abercorn St.), a setting in John Berendt's "Midnight in the Garden of Good and Evil," known locally as "The Book." The eatery draws locals and visitors alike for hearty breakfast fare—eggs prepared any way you'd like—as well as sandwiches and salads. For dessert, order a milk shake or banana split from the soda fountain.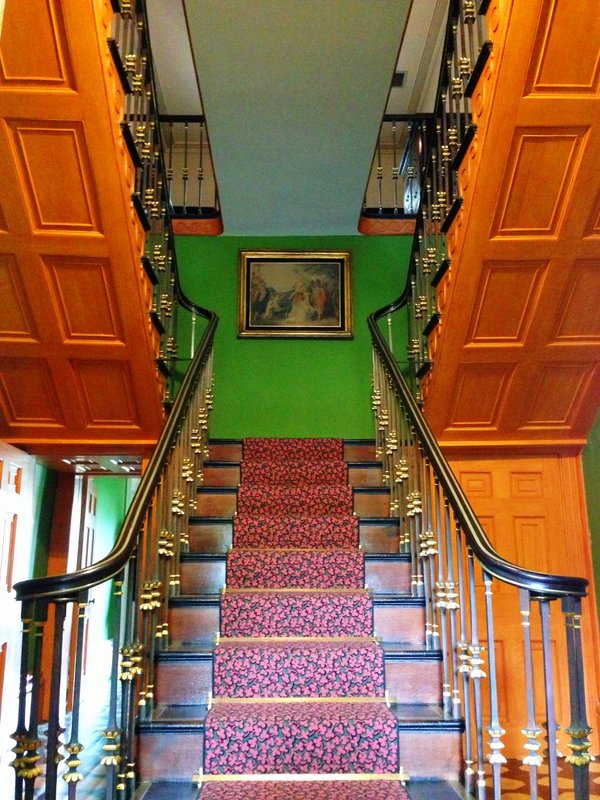 AAA/Lisa Hendren
Afterward, visit AAA GEM® Owens-Thomas House and Slave Quarters (124 Abercorn St.), a manor designed and finished circa 1819 by architect William Jay. Tours about the life and times of the residents begin in the estate's slave quarters, which supposedly contains the country's largest example of "haint blue" paint—meant as a protection from evil.
Evening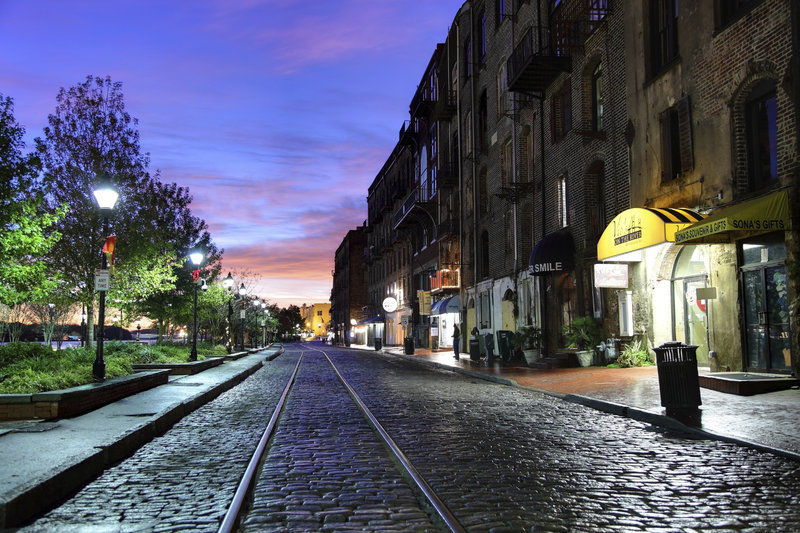 Denis Tangney Jr/iStockphoto.com
Once the sun goes down, you have your choice of spooky Savannah tours available. Popular ones include those at the Sorrel-Weed House (6 W. Harris St.), which is said to be one of the most haunted structures in the city of Savannah. Choose from Ghost Hunters House and Walking Tour, Ghosts of Sorrel Weed Presented by the Savannah Storyteller (meant for teens and adults) or the adults-only Paranormal Investigations tour, which includes equipment to suss out anything that might go bump in the night.
Make a stop at Moon River Brewing Company (21 W. Bay St.), near city hall, to explore a purportedly haunted Savannah brewpub. It boasts an eclectic menu, handcrafted beer…and unexplained activity on several floors. Book an experience like the Haunted Pub Crawl (ages 21+) by Cobblestone Tours to explore the eerie basement and second floor. Don't forget to drink responsibly as walking tours such as these will go to various locations to introduce you to the city's well-known "spirits."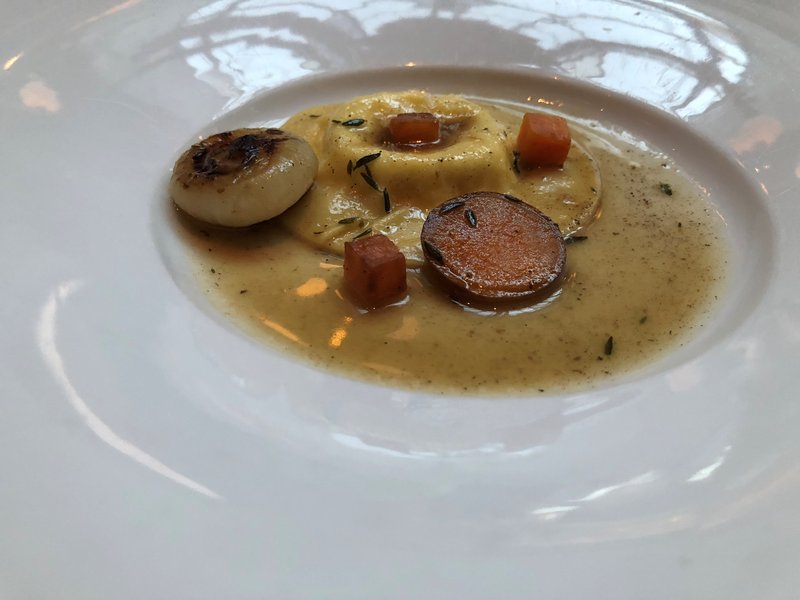 AAA/Sherry Mims
Finish the evening at The Grey (109 Martin Luther King Jr. Blvd.), one of the best restaurants in Savannah. Once a Greyhound station, this Art Deco-inspired dining room, bar and lounge provides attentive service and seasonal cuisine with a Southern flair; think oysters, quail Madeira and in-season produce.