Vibrant and Warm Destination
Historical preservation and a good measure of civic pride have contributed to a cultural richness that makes Tampa comparable in Florida to Miami. Consider vibrant, historic Ybor City, birthplace of Tampa's cigar industry and now its hot-hot-hot Latin-infused nightspot. For fun things to do, there is an eclectic mix of art, history and science museums that inspire adults and children to explore new horizons together while having loads of fun.
When it comes to family-oriented entertainment, animals figure prominently in the mix at Busch Gardens Tampa and such top-notch attractions as Big Cat Rescue and Zoo Tampa at Lowry Park.
Nearby Gulf Coast beaches sing a siren's song to visitors who can't resist superfine sand and gently lapping waters. And while the area's parks, rivers and other natural attributes are conducive to active participation, there's plenty of spectator action for those who like a good game. Tampa's championship football, arena football and hockey teams provide seasonal sports excitement, but baseball rules in April when the Tampa Bay Rays and fellow "boys of summer"—the New York Yankees, Toronto Blue Jays and Philadelphia Phillies—suit up for spring training. Family outings don't get any better than a day at the ballpark.
And when you've seen all there is to see, Tampa can be an ideal starting point for a cruise to Caribbean ports of call, or maybe just a drive trip down Florida's scenic west coast to Bradenton, Sarasota, Sanibel or Fort Myers.
Make the Most of Your Trip
With the world's tourism mecca—Orlando—just 70 miles up the road, it might be easy to overlook the city by the bay as a major travel destination. But Tampa and its communities offer a number of fun things to do with friends and family. First, there's a theme park here: Busch Gardens Tampa preceded Walt Disney's dream by 12 years. With varied cultural offerings, world-class attractions, championship sports teams, water recreation opportunities and a vibrant Latin heritage, Tampa merits a closer look.
During the 18th century the bay belonged to pirates who left a decided influence on the area. The legendary Jose Gaspar may have pillaged his way to annual celebrity—Tampa's Gasparilla Pirate Festival takes place late January or early February. The NFL's Tampa Bay Buccaneers also take their name from this era.
In the late 1800s, railroads stimulated the tourist trade, attracting wealthy Northern vacationers. In 1891, royalty, financial bigwigs and luminaries attended the opening of Henry B. Plant's exclusive Tampa Bay Hotel, which is now part of the University of Tampa.
Cigars were once the city's mainstay, and brick and frame factories housing such companies as Hav-a-Tampa and Cuesta-Rey provided employment for Spanish, Italian and Cuban immigrants who labored at long tables hand-rolling tobacco leaves. Cigars are still produced, but the business community has diversified.
Tampa is now the foremost port of Florida's west coast and one of the nation's busiest, with petroleum, coal, steel and cement among its major inbound cargoes. A state-of-the-art cruise terminal welcomes passengers of several cruise lines bound for Caribbean and Latin American destinations.
Architecturally, Tampa admirably records the different periods of its growth. Older stucco homes with flat roofs, patios and wrought-iron balconies show a marked Spanish influence. The Tampa Convention Center, the Straz Center for the Performing Arts, and skyscrapers and luxury hotels added during the building boom of the 1980s and early 1990s heightened the city's once modest business district to a stature worthy of more established corporate centers.
On the waterfront, The Riverwalk, a 3-mile pedestrian promenade that parallels the Hillsborough River, has transformed the downtown landscape, opening up public access to Tampa's lovely waterfront and linking museums, parks, hotels, numerous places to eat and outdoor gathering places. Pedestrians can walk alongside the river beginning near The Florida Aquarium, passing Amalie Arena, Tampa Museum of Art and the Straz Center for the Performing Arts, and ending at Water Works Park.
Hosting the Super Bowl for the fourth time in 2009 served notice of the bay area's passion for sports, particularly football. The Tampa Bay Buccaneers took home the Super Bowl XXXVII trophy in 2003, the same year the Tampa Bay Storm arena football team won its fourth championship. In 2004, the Tampa Bay Lightning took the NHL's coveted Stanley Cup. Then there's Major League Baseball. From late February to early April, the Grapefruit League's spring training stint renders pro teams accessible to those who want to see how their favorites—including the 2008 American League Champion Tampa Bay Rays—are shaping up for the real season.
By Car
The major direct route to Tampa from the north is I-75, which traverses Florida's north-central lake district: The 62-mile stretch south of Wildwood is especially scenic. It is roughly paralleled by US 301 on the east and US 41 on the west. North of downtown I-75 changes to I-275, which merges with I-4 in mid-city. I-75 bypasses the city proper to the east, rejoining I-275 north of Bradenton.
Driving into Tampa from the south, US 41 parallels I-75, the main corridor from the southern Gulf Coast. From Daytona Beach in the east, I-4 angles across central Florida through Orlando, while older US 92 runs parallel from Lakeland. SR 60, a four-lane, divided highway, leads from Lake Wales. Running from the Gulf Coast west of Tampa, SR 60 connects to Clearwater, and I-275 travels to St. Petersburg.
Air Travel
Cheap airline flights can be found from numerous cities. Commercial flights entering Tampa land at Tampa International Airport (TPA). Several commercial airlines and private planes use St. Petersburg-Clearwater International Airport (PIE). Private and corporate planes have access to Albert Whitted Airport (SPG) in St. Petersburg and Peter O. Knight Airport (TPF) in Tampa.
Tampa International Airport is on the city's west side along Old Tampa Bay. The 1.4-mile-long SkyConnect train connects the airport, the economy garage and car rental center. To reach downtown Tampa, take I-275 north—though you'll actually be traveling east—and take the Ashley Street exit. Past this exit I-275 turns sharply northward, bisecting the city. Continue along I-275 to reach such destinations as the University of South Florida and Busch Gardens Tampa. Exit to I-4 east if you're heading for Ybor City, Plant City or Lakeland. Or take a cab: United and Yellow cabs provide service from the airport. Both have a minimum $15 fare from the airport; the flat rate to downtown (about 8 miles) or cruise terminal (about 9 miles) is about $25.
To reach downtown St. Petersburg, take I-275 south, cross the bay on the 7-mile Howard Frankland Bridge, and proceed another 10 miles or so due south. From I-275, take I-375 into the northern half of downtown or I-175 into the southern half. Transportation from Tampa International to St. Petersburg is easily acquired. Supershuttle provides transfers from Tampa International to St. Petersburg and cities in Hernando, Pasco and Sarasota counties; phone (727) 572-1111 or (800) 282-6817.
St. Petersburg-Clearwater International Airport is about 10 miles across the bay from Tampa on SR 686 (Roosevelt Boulevard), near the west side of the W. Howard Frankland Bridge. Airport traffic exits northwest toward Clearwater or south, providing access to St. Petersburg and Tampa.
Hertz, which offers discounts to AAA members, is at the car rental center by Tampa International Airport, (813) 874-3232 or (800) 654-3080; St. Petersburg-Clearwater International Airport, (727) 532-4801; and at St. Pete Beach, (727) 360-1631; or phone (800) 654-3080.
Street System
Downtown Tampa is bracketed by water and has only a few major access routes. From I-275, take the Ashley Street exit. Also from the north, SR 45 (Nebraska Avenue) and one-way US 41 Bus. Rte. lead into downtown. Cass Street approaches from the west. From the east, use SR 60 (John F. Kennedy Boulevard).
Tampa also is laid out in a basic grid, with a few geographic variations. US 41 Bus. Rte. (Florida Avenue) divides east from west; John F. Kennedy Boulevard/Frank Adamo Drive (SR 60) separates north from south. Many streets in the downtown area are one way.
Five major east-west thoroughfares support cross-town traffic: SR 582 (Fowler Avenue), SR 580 (Busch Boulevard), US 92/US 41 (Hillsborough Avenue), SR 574 (Martin Luther King Jr. Boulevard), and the Crosstown Expressway (toll). Three others parallel I-275: on the west, SR 597/SR 580/US 92 (Dale Mabry Highway); through the central city, US 41/SR 45 (Nebraska Avenue); and on the east, SR 583 (56th Street).
Generally, downtown speed limits are 30 mph or as posted. Unless otherwise posted, a right turn is allowed on a red light after a complete stop. It is best to avoid taking an unfamiliar route during rush hours (about 7 to 9 a.m. and 4:30 to 6 p.m.).
If driving is not your thing, you can explore downtown Tampa by water. Pirate Water Taxi cruises along the Hillsborough River and has some 15 stops on its route. A fee is charged; phone (813) 390-3711 for rates and schedule.
Parking
Limited on-street parking is available in the downtown business sections and along major thoroughfares. Rates for municipal parking garages start at $1.20 per hour with a maximum of $9.50 per day. Metered lot parking and use of the Fort Brooke parking garage run $1.60 per hour (if using the garage for 6-24 hours, the rate is $9.50). For downtown parking information phone (813) 274-8179 or (813) 221-3686.
Sales Tax
Sales tax is 8.5 percent in Hillsborough and 7 percent in Pasco County. An accommodations tax is 5 percent in Hillsborough County and 4 percent in Pasco County.
Police (non-emergency)
(813) 231-6130; Sheriff (813) 247-8200
Fire (non-emergency)
(813) 274-7011
Hospitals
Florida Hospital Carrollwood, (813) 932-2222; Florida Hospital Tampa, (813) 971-6000; Memorial Hospital of Tampa, (813) 873-6400; Tampa General, (813) 844-7000.
Air Travel
Commercial domestic and international flights entering Tampa land at Tampa International Airport (TPA). Several commercial airlines and private planes use St. Petersburg-Clearwater International Airport (PIE). Private and corporate planes have access to Albert Whitted Airport (SPG) in St. Petersburg and Peter O. Knight Airport (TPF) in Tampa.
Rental Cars
Hertz, which offers discounts to AAA members, is at the car rental center at Tampa International Airport, (813) 874-3232; St. Petersburg-Clearwater International Airport, (727) 532-4801; and at St. Pete Beach, (727) 360-1631; or phone (800) 654-4173.
Rail Service
Tampa's Amtrak station is at 601 N. Nebraska Ave. in downtown Tampa, behind historic Union Station. Daily service is offered; phone (813) 221-7600 or (800) 872-7245. Bus service to Union Station is available via HART routes 2, 9 and 12; phone (813) 254-4278.
Buses
Greyhound Lines Inc. is at 610 E. Polk St. in Tampa; phone (813) 229-2174.
Taxis
Major companies include United Cab Co., (813) 777-7777, and Yellow Cab Co., (813) 253-0121.
Taxis are metered. Most cabs charge $2.50 to enter and $2.40 per mile and 30c per 60 seconds of waiting time. A taxi ride between Tampa International Airport and downtown Tampa, the Ybor City area and the cruise terminals costs a flat rate of $25 in either direction. Limousine service averages $65 per hour in the Tampa Bay area.
Public Transportation
HART serves Tampa and its immediate suburbs, including shopping malls and area attractions. Service also includes the TECO Line Streetcar System, which makes 11 stops along a 2.7-mile track between downtown Tampa and Ybor City. For HART bus and streetcar fares and schedules, phone (813) 254-4278.
What to Do in Tampa
Guide the family on a safari through
Busch Gardens Tampa
(3000 E. Busch Blvd.). You'll be transported to the countries and landscapes of Africa the moment you walk through the arches of this extraordinary 335-acre animal preserve and theme park.
Immerse yourself in the Cuban culture of
Ybor City
: Learn about this district's historic cigar industry at
Ybor Chamber Visitor Information Center
(1600 E. 8th Ave.); take a walking tour offered by the
Ybor City Museum State Park
(1818 E. 9th Ave.); sample traditional café con leche and guava pastry for breakfast at La Tropicana Café (1822 E. 7th Ave.); and watch sensuous flamenco dancers while dining at the 100-year-old Columbia Restaurant (2117 E. 7th Ave). For things to do this weekend, live la vida loca (the crazy life) among thousands of club-hoppers along Seventh Avenue.
Don your beach attire and take a trip to the Gulf Coast beaches on the Pinellas Peninsula. These are some of the best sandy shores in the nation when it comes to climate, water, sand and safety.
Get acquainted with the man who turned Tampa into a winter resort at the
Henry B. Plant Museum
(401 W. Kennedy Blvd.) which occupies a wing of the railroad magnate's luxury 1891 hotel. The preserved Victorian-era building, with its sprawling veranda, ornate gingerbread trim and signature silver minarets, is part of the
University of Tampa
. During the annual Victorian Christmas Stroll, the halls are decked in 19th-century Christmas finery.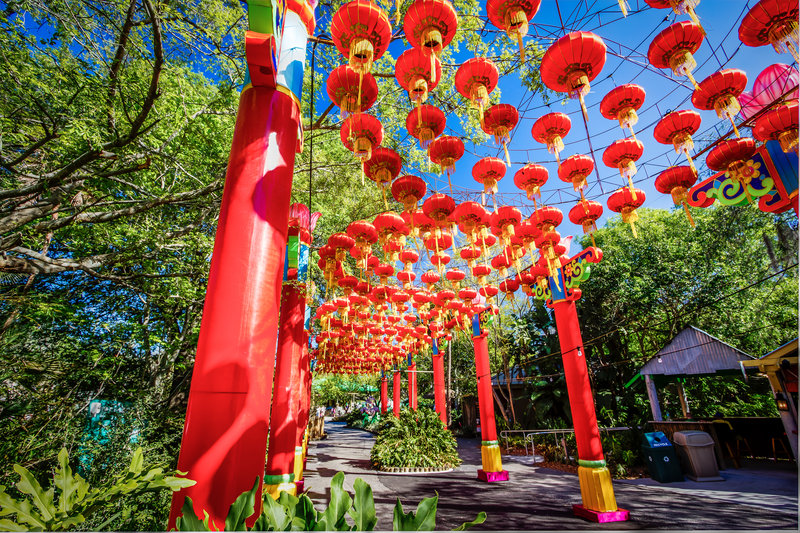 Talk to the animals at
ZooTampa at Lowry Park
(1101 W. Sligh Ave.). Practice your bird calls in the zoo's free-flight aviaries, trumpet like the African elephants in the Ituri Forest and roar along with the white Bengal tigers in the Asian Gardens. See African creatures close up on the Safari Ride's train as it weaves around behind many of the zoo's animal enclosures. You can also feed giraffes, lorikeets and white rhinos, ride a camel or a llama, pet a stingray and gaze at Australian animals like kookaburras, koalas, wallabies and emus. At
Big Cat Rescue
(12802 Easy St.), spend the day on a 45-acre sanctuary among more than 140 rescued lions, tigers, bobcats and leopards.
Take in the views at the
Tampa Museum of Art
(120 W. Gasparilla Plaza) on the waterfront of the Hillsborough River. The building itself is quite modern, wrapped in aluminum panels with LED lights peeking out of its perforations, while the view across the river features the University of Tampa's minarets. Inside, the view includes a wide range of styles such as Greek and Roman art dating as far back as 2300 B.C., contemporary photorealist oil paintings, photography from the 19th to 21st centuries and cutting-edge works by artists like Cindy Sherman.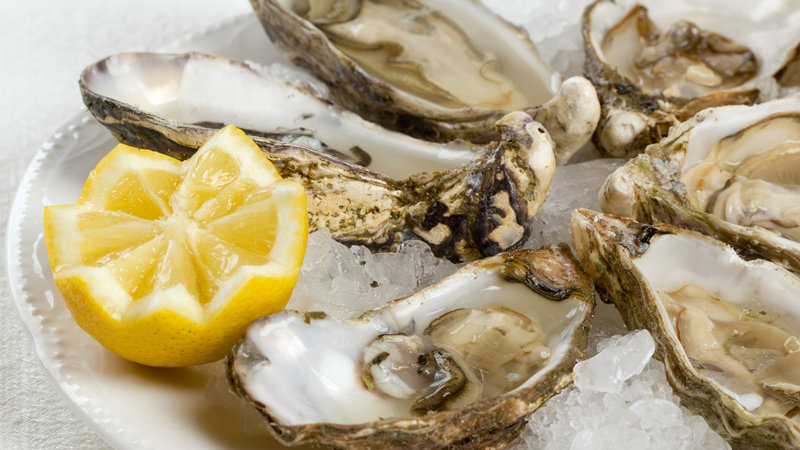 Indulge in some unique cuisine at
ū-lë-lē
(1810 N. Highland Ave.), one of Tampa's best local restaurants in its booming dining scene. Its blend of locally sourced foods and Native American dishes has the place packed every night, while its location on the Hillsborough River and The Riverwalk allows for marvelous views, especially at sunset. Adventurous diners will want to try Florida native chili, which includes alligator, wild boar and venison, or oysters on the half shell, harvested from local waters.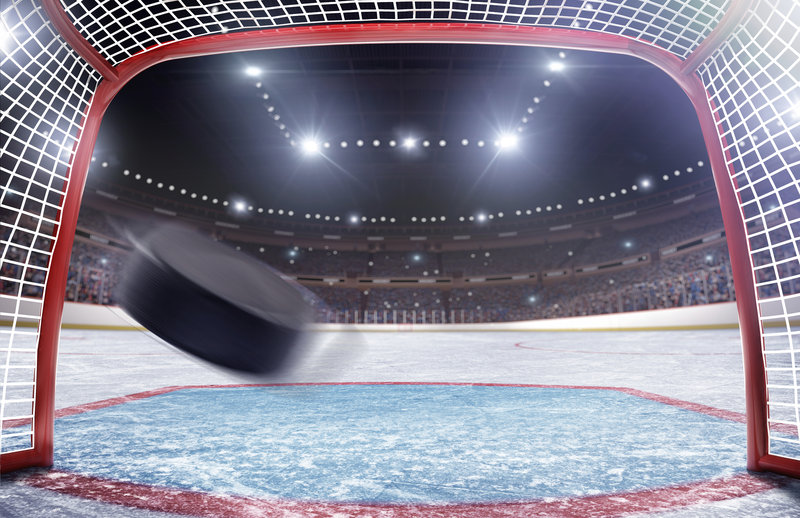 Looking for fun things to do with friends this weekend? Attend a rock concert or an ice hockey game at Amalie Arena (401 Channelside Dr.). The arena is home base for the NHL's Tampa Bay Lightning and the AFL's Tampa Bay Storm and has recently hosted WWE wrestling events. Musical artists, including Ed Sheeran and Rush, also play at the arena. Simulated lightning bolts made by Tesla coils at the Lightning games make ice hockey even more exciting.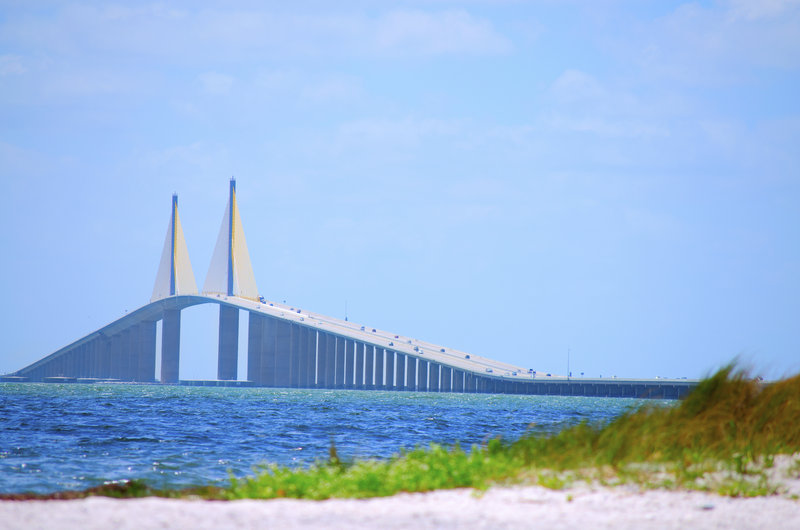 Take a drive on the Sunshine Skyway, a 15-mile causeway spanning the mouth of Tampa Bay between the mainland north of Bradenton and the Pinellas Peninsula.
Under 13
With more than interactive exhibits on topics including space, physics and robotics,
MOSI (Museum of Science & Industry)
(4801 E. Fowler Ave.) has fun things for kids and adults alike. They can immerse themselves in space at the planetarium and the simulated moon base, and then tackle the ropes course.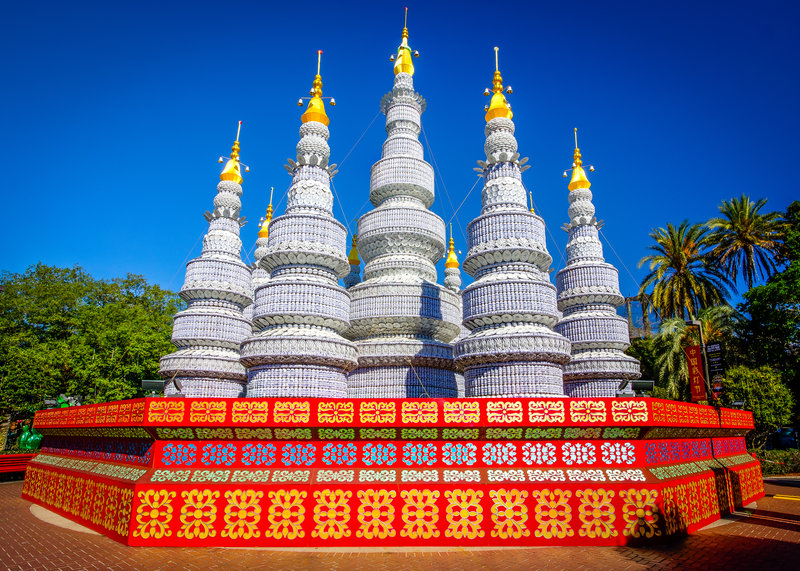 At
ZooTampa at Lowry Park
(1101 W. Sligh Ave.), do more than simply look at the animals. Stand eye level with giraffes and feed them lettuce. Touch the smooth back of a stingray as it glides past in a shallow pool. Sit in on some of the daily shows and learn about birds of prey, elephants, penguins and other animals from the zoo keepers.
Adventure Island
(10001 N. McKinley Dr.) is a tropical-themed water park. Feel the excitement of the big slides, relax in the half-mile lazy river and play in children's areas complete with waterfalls, slides and bridges.
Children will have fun learning at the 17 themed areas and during the daily programs at
Glazer Children's Museum
(110 W. Gasparilla Plaza). While here, kids can soar through the skies of New York, San Francisco and Tampa in a biplane, become a firefighter and drive a truck at the scaled-down fire station, and take the journey of a water droplet that evaporates into the sky and trickles back down into an aquifer.
Teens
A visit to the
Tampa Museum of Art
(120 W. Gasparilla Plaza) will add a bit of culture to your trip. The permanent collections feature Greek and Roman antiquities as well as modern and contemporary art with a focus on photography. After dusk the building itself becomes a piece of art when the facade of LEDs, designed by Leo Villareal, lights up in a random sequence.
Try one of the specialty pizzas at
Bavaro's Pizza Napoletana & Pastaria
(514 N. Franklin St.). The food is cooked in a wood-fired brick oven, and the ingredients are either imported from Italy or sourced locally.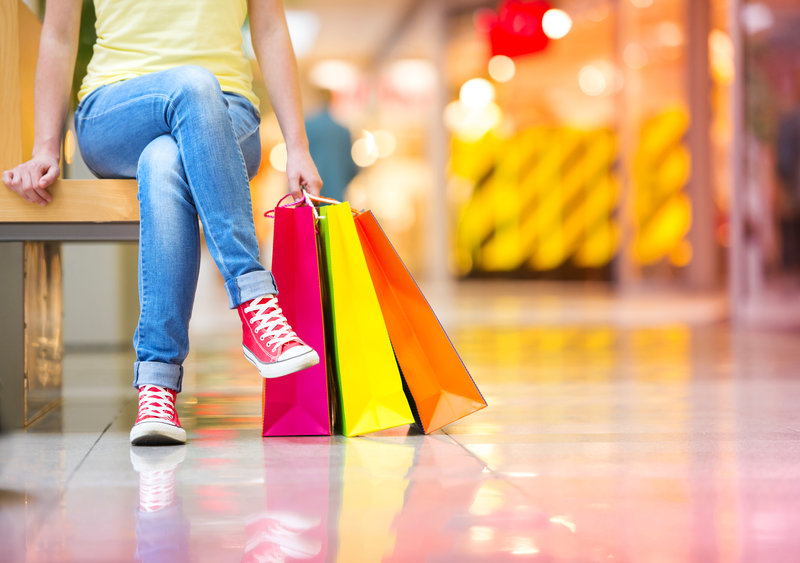 Shutterstock.com/Halfpoint
If shopping is what your teen is into, spend some time in Hyde Park Village (1602 W. Snow Ave.). This charming area has a delightful assortment of high-end and specialty shops as well as some great restaurants and cafés with outdoor seating. Enjoy the pleasant environment with a stroll through the butterfly garden, and check out the loading docks on Swann Avenue where local artists have painted murals.
What to Do for All Ages
Have a wild time at
Busch Gardens Tampa
(3000 E. Busch Blvd.), Tampa's premiere thrill-ride destination. Ride the big coasters for a thrill, and take a trip down Stanley Falls or through the Congo River Rapids to cool off. Encounter animals on the Serengeti Railway, or view these beautiful creatures from above on Skyway cable car. For the smaller ones in your group, Sesame Street Safari of Fun has rides and play areas that are perfectly sized. Check with a AAA Travel professional for available vacation packages.
Get an up close view of Florida's marine life at
The Florida Aquarium
(701 Channelside Dr.). Visit the wetlands to see alligators, otters, great blue herons and roseate spoonbills. Travel farther south to the coral reef in Key West, and dive through the colorful ecosystems to a depth of 60 feet. Your journey's not over yet! Cross the Atlantic, and go to Africa where you'll spend time with black-footed penguins and ring-tailed lemurs.
If you fancy a bit of baseball, catch a game during the
New York Yankees Spring Training
at
George M. Steinbrenner Field
(1 Steinbrenner Dr.). In the month of March the Yankees call Tampa home, and game day tickets are surprisingly affordable. Plan your trip well in advance though because tickets sell out quickly.
Learn about Tampa and how the city developed at the
Tampa Bay History Center
(801 Old Water St.). The museum covers topics such as Spanish explorers, Seminole and Miccosukee tribes, and the cigar industry in Ybor City. The second floor has several interactive elements for kids. Plan to get a bite to eat while here. The famous
Columbia Restaurant
, one of the most popular restaurants in Tampa,has a satellite location, Columbia Café, in the lobby.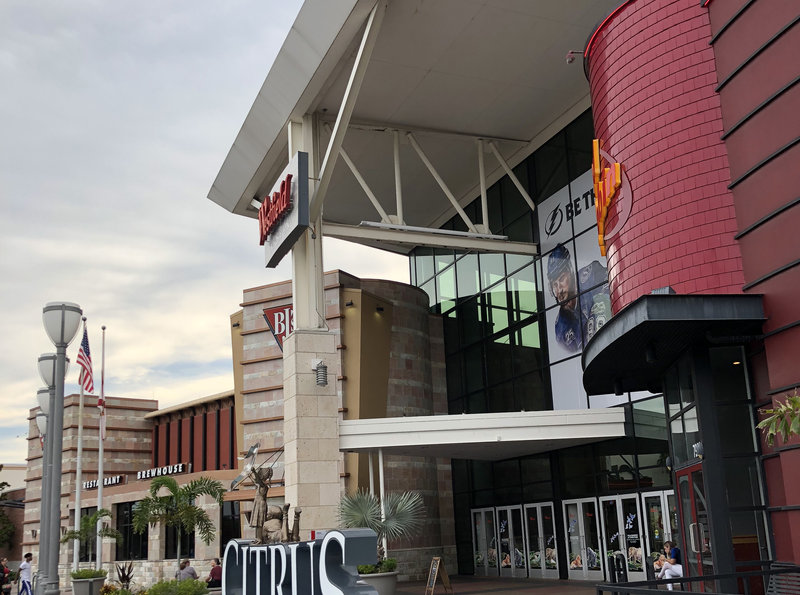 Todd Van Hoosear / flickr / CC BY-SA
Shopping in Tampa
Tampa's retail front offers an abundance of things to do, whether you prefer expansive malls with high-end merchandise or the diversity and uniqueness found in specialty shopping districts.
Malls
Dillard's, Neiman Marcus and Nordstrom anchor International Plaza and Bay Street , an upscale extreme shopping mall with an outdoor dining and entertainment center. In addition to nationally recognized department stores like Banana Republic and LOFT, women's fashions are well represented by designer boutiques Coach, Gucci, kate spade new york and Tory Burch; men's apparel by Abercrombie & Fitch, BOSS Hugo Boss and J.Crew; and children's togs by abercrombie kids, Janie and Jack, and Journeys Kidz. Teens won't feel left out with such stores as Forever 21, H&M and Urban Outfitters.
More than 200 retailers have all your shopping needs covered, from jewelry to home décor to electronics. A food court, two cappuccino bars and a children's play area provide R and R for weary shoppers, while 16 restaurants in the open-air Bay Street village adjoining the mall offer variety for lunch or post-shopping dinner. The complex is located at 2223 N. Westshore Blvd. at Boy Scout Boulevard, near Tampa International Airport, perfect for a last-minute trip at the end of your vacation; phone (813) 342-3790.
Westfield Citrus Park , 8021 Citrus Park Town Center off Veterans Expressway and Gunn Highway in west Tampa, is on one level lined end-to-end with 110 stores anchored by Dick's Sporting Goods, JCPenney and Macy's. Lampposts and an antique carousel add to the mall's Main Street ambience; phone (813) 926-4644 for mall information and (813) 926-9232 for the carousel. Dillard's, JCPenney, Macy's, Sears and 140 specialty shops and boutiques can be found at Westfield Brandon , 459 Brandon Town Center Dr. at the intersection of I-75 and SR 60 on Tampa's east side; phone (813) 661-6255.
University Mall , west of the University of South Florida at 2200 E. Fowler Ave., is one of the region's largest at 1.3 million square feet. The major stores operating here are Burlington Coat Factory and Dillard's Clearance Center, along with more than 100 specialty shops and places to eat; phone (813) 971-3465.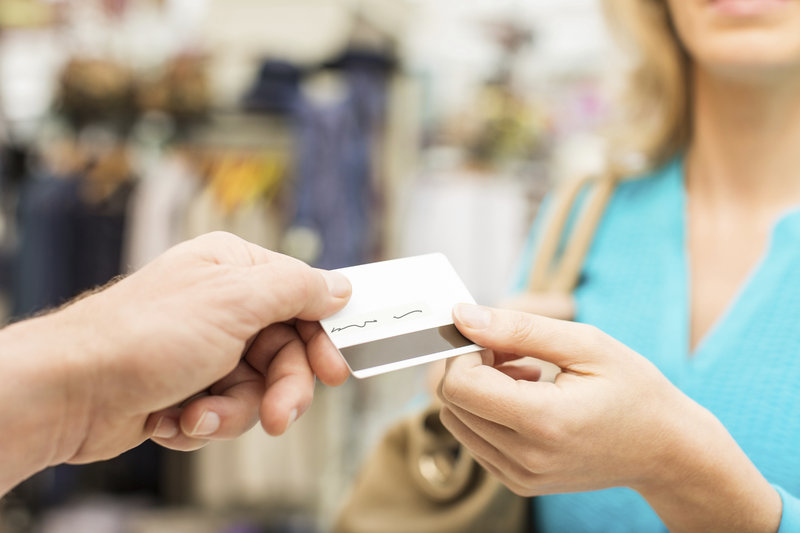 londoneye/iStockphoto.com
WestShore Plaza , off I-275 exit 40A at 250 WestShore Plaza, opened in 1967 and was the first of Tampa's enclosed malls. Dick's Sporting Goods, JCPenney, Macy's and Sears anchor the mall, which has more than 70 other stores and an international food court; phone (813) 286-0790.
Tampa Premium Outlets opened in October 2015 at 2300 Grand Cypress Dr. in Lutz, 20 miles north of Tampa at I-75 and SR 56. This newest addition to area shopping destinations has a Key West theme and houses Coach, Express, Fossil, Michael Kors, Nike, Polo Ralph Lauren, Saks Fifth Avenue OFF Fifth, Vera Bradley and about 80 other outlets; phone (813) 909-1600. In nearby Wesley Chapel, head to The Shops at Wiregrass , 28211 Paseo Dr., a pedestrian-friendly village with about 100 shops including Brighton, Champs Sports, The Children's Place and Pottery Barn, along with anchors Dillard's, JCPenney and Macy's; phone (813) 994-2242.
Last but not least, Ellenton Premium Outlets , 5641 Factory Shops Blvd., is about 40 miles south of Tampa, but well worth the drive for those who want to scout for bargains. There are more than 130 stores, including Aéropostale, BCBG MAX AZRIA, Bose, The Children's Place, Coach, Saks Fifth Avenue OFF 5th, Tommy Hilfiger, Vans, Waterford Wedgwood and White House Black Market; phone (941) 729-8615.
Specialty Districts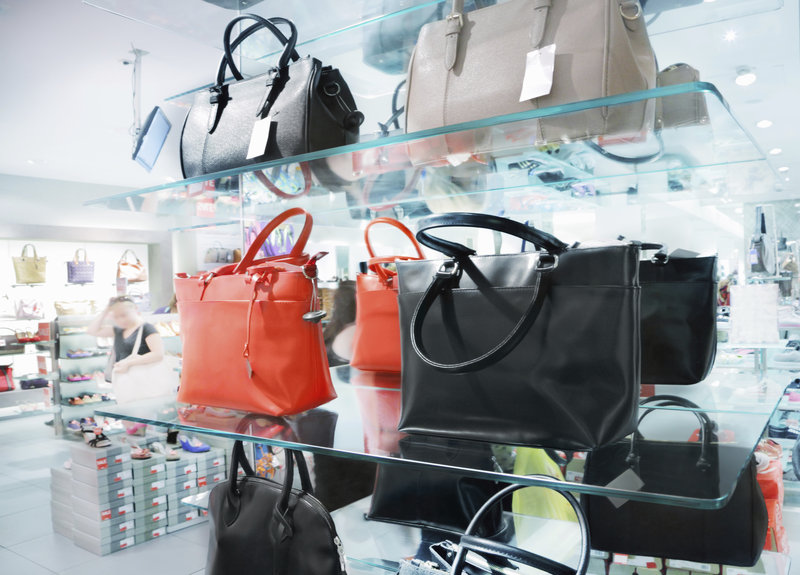 Just off Bayshore Boulevard at Swann and South Dakota avenues in the historic Hyde Park neighborhood is Hyde Park Village , home to a delightful collection of more than 40 shops, restaurants and cafés. The residential area offers an Old World charm complemented by a cosmopolitan tempo. Shoppers can settle at a shady outdoor table or grab a bite at one of the eateries after perusing the upscale fashions at Anthropologie, Brooks Brothers, London Philips and lululemon athletica, or before seeking out specialty items at more than two dozen shops, including Downtown Dogs, Pottery Barn, Sur La Table and west elm. Free garage parking encourages browsers or buyers to make a day of it; phone (813) 251-3500.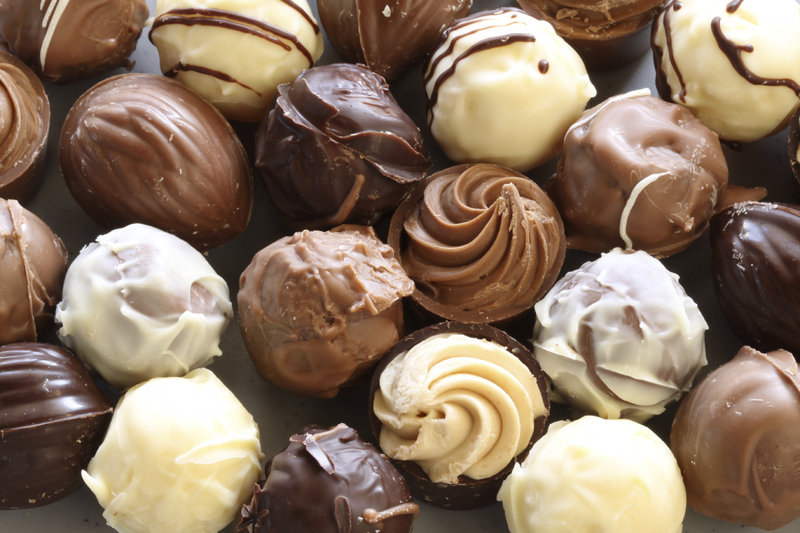 Defined by its location south of Kennedy Boulevard and north of Gandy Boulevard on the Interbay Peninsula, South Tampa yields some standouts in the shopping arena. Seedlings , 1530 S. Dale Mabry Hwy., offers everything you need for bringing up babies and toddlers, with a dash of style for modern mommies. You'll squeal with delight at the latest in car seats and strollers, fresh-frozen organic food, environmentally friendly bath products, books, clothes, toys and Sophie the giraffe teethers; phone (813) 251-5111. Right next door to Seedlings, you'll find The Pink Palm , 1532 S. Dale Mabry Hwy., the area's only Lilly Pulitzer signature store; phone (813) 259-9780.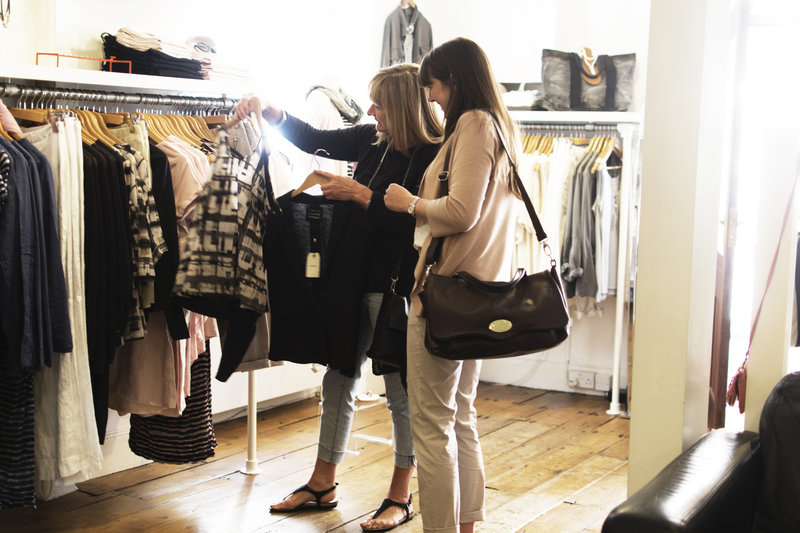 Mypurgatoryyears/iStockphoto.com
If you're familiar with ultrahip clothing lines by names like Dolce Vita, Sam & Lavi, Splendid and Velvet, you'll enjoy searching the racks at Penelope T , 3310 W. Bay to Bay Blvd., phone (813) 254-5740. Naming the boutique after 1960s model Penelope Tree, its native Floridian owners worked in the fashion industry in New York City before returning to Tampa and opening their shop in 2005.
The
Ybor City
shopping experience is as culturally rich and vibrant as its nightlife. Most of the activity centers on 10 blocks of Seventh and Eighth avenues bounded by 13th and 23rd streets, an area flush with local restaurants, cigar shops, nightclubs, cultural attractions, shops and other fun things to do. While you might find a national chain or two, most retailers are home-grown originals.
With vintage and reproduction apparel, hats, accessories and home décor items from the 1920s, '30s, '40s and '50s, La France , 1612 E. 7th Ave., offers a unique shopping experience along with a reputation for quality over its more than 40-year run in Ybor City; phone (813) 248-1381. At Revolve Clothing Exchange , 1620 E. 7th Ave., budget-conscious shoppers can trade in gently worn items for other used garments or cash. Don't be surprised to find brands like American Apparel, Diesel, Free People, Marc Jacobs and Nanette Lepore at greatly reduced prices; phone (813) 242-5970. Go to Ybor Agora, 1515 E. 7th Ave., for accoutrements for the home. This shop has an Asian vibe but will appeal to anyone who wants to dress up their abode with things like paper lanterns, pottery, fragrant candles and lamps; phone (813) 247-4141.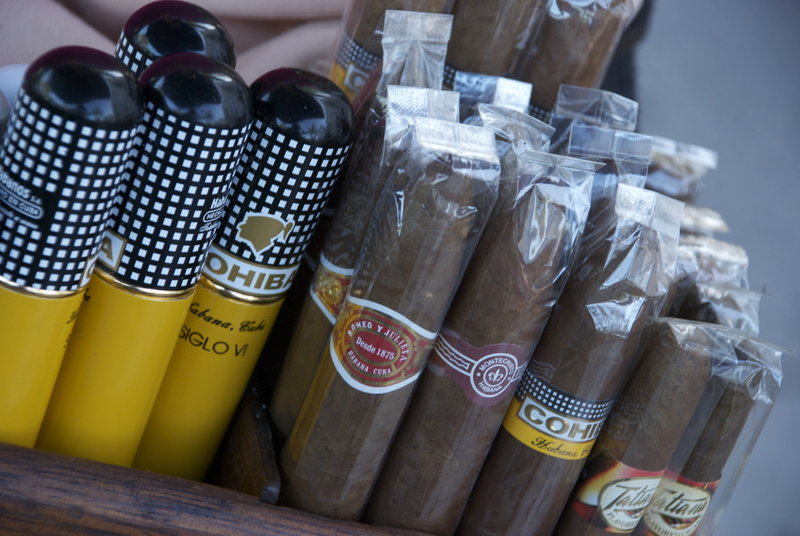 Cigar rolling is the very industry upon which the historic district was founded, and cigar shops, or chinchales, were once a mainstay. Although their numbers have dwindled over the years, there are still a few places where you can buy a hand-rolled stogie. Step inside one of the South's largest humidors during your trip to Metropolitan Cigars , 2014 E. 7th Ave.; phone (813) 248-3304. Sip an espresso and watch cigar rolling in the window at La Faraona Cigars , 1517 E. 7th Ave.; phone (813) 802-1909. Or enjoy Cuban coffee or wine with your smoke at King Corona Cigars Café & Bar , 1523 E. 7th Ave.; phone (813) 241-9109 or (888) 248-3812.
If buying or eyeballing local art is your thing, there are a couple of art galleries featuring works by local artists scattered throughout Ybor City. Wandering Eye Art Gallery , 1600 E. 8th Ave., is worth a look, as about 15 local artists specializing in such mediums as sculpture, jewelry, photography and painting share the space; phone (813) 786-4735. During the Saturday Market , Centennial Park, 1901 19th St., bursts into a riot of color and texture with artwork, crafts, produce, plants and gourmet foods; phone (813) 241-2442.
You can find souvenirs along with history books and locally made products at
Ybor City Museum State Park
, 1818 E. 9th Ave., and the
Ybor Chamber Visitor Information Center
, 1600 E. 8th Ave.; phone (813) 247-6323 and (813) 241-8838, respectively. After lunch at the oldest restaurant in Tampa, historic Columbia Restaurant, 2117 E. 7th Ave., visit the gift shop, which offers a full line of the restaurant's branded packaged foods, including salad dressing, sangria mix, seasonings and Cuban coffee; phone (813) 248-4961.
Specialty Shops
The atmosphere is as enticing as the offerings at the bay area's assorted specialty emporiums. Seek out these retailers for a one-of-a-kind shopping experience.
Fans of Swedish designs thronged to the grand opening of Florida's largest IKEA store in 2009. With nearly 50 room displays and three complete model homes, this home design superstore has everything a DIY-er with modern decorating sensibilities could ask for: furniture with clean, contemporary lines; sofas with washable upholstery; ergonomic chairs; closet organizing systems; and lots of accessories including rugs, linens, lamps, artwork, cookware and cutlery. IKEA is at 1103 N. 22nd St. near the southeast corner of Ybor City; phone (813) 623-5454.
In nearby Lutz, Jewelry, contemporary crafts and fine art are the focus at Dan Balk Jewelry Studios , 1418 Julie Lagoon. What makes this shop unique is that it's a working silversmith studio, so you can take a 4-hour class for a fee and leave with a customized piece of your own design; phone (813) 728-4325.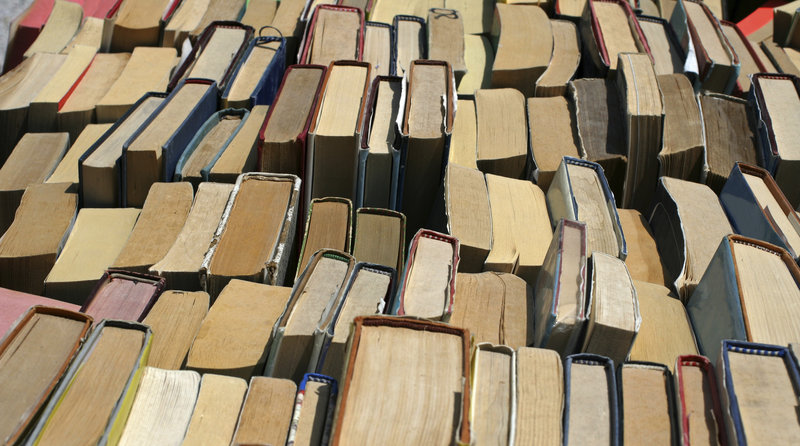 Here are a couple for book lovers. Old Tampa Book Company , 507 N. Tampa St. in downtown, has more than 40,000 rare, used and out-of-print fiction and nonfiction reads and is a member of the Florida Antiquarian Booksellers Association; phone (813) 209-2151.
Across the street from the University of Tampa is Oxford Exchange , 420 W. Kennedy Blvd. Its carefully curated collection of books combining new releases, classics, out-of-print and children's books is housed in a handsome 24,000-square-foot white brick building that began life as a hotel stable in 1891. You'll marvel at the shop's grand decor; modeled after shops and private clubs in London, it offers the feel of an English manor and features inlaid marble, pine and reclaimed white oak on its floors, leather-paneled walls and ceilings, leather club chairs and plush sofas, and a conservatory with a retractable glass roof covering the in-house restaurant. There's also a coffee bar, tea shop and a boutique that offers an eclectic selection of curiosities such as apothecary items, travel accessories, autographed books, statuettes and home fragrances. Phone (813) 253-0222.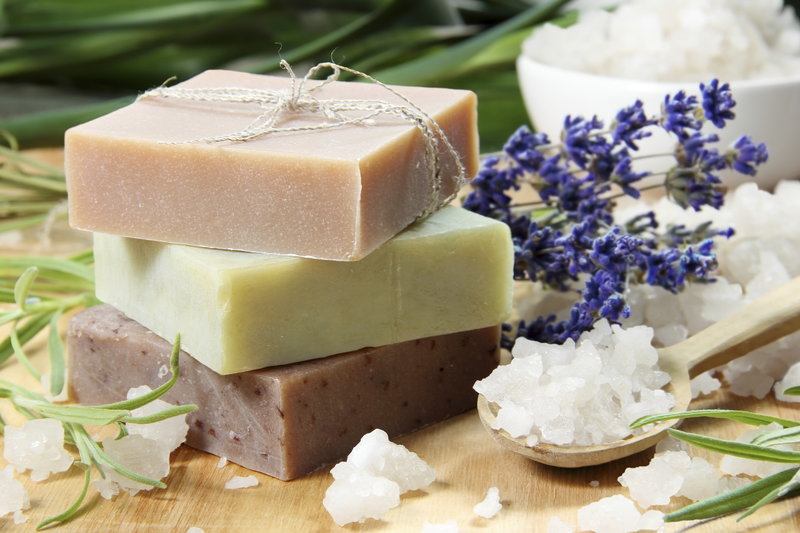 Nataliiap/iStockphoto.com
Even if you don't spend a dime at Sherry's YesterDaze Vintage Clothing & Antiques , you'll have a blast perusing the aisles at this spacious emporium of vintage clothing and housewares in Tampa's trendy Seminole Heights. Relive your youth (or your grandmother's) with a 1970's disco dress, a va-va-voom dress from the 1950s or a plaid Western men's shirt circa 1981. You can't miss the building, splashed with bold op-art geometrics, at 5207 N. Florida Ave.; phone (831) 231-2020. If all this shopping has made you hungry, follow the fragrance of freshly baked Cuban bread to Mauricio Faedo's Bakery , across the street at 5150 N. Florida Ave.; phone (813) 237-2377. Open 24 hours a day (except on Saturday, when it closes at 1:30, and Sunday, when it closes at 5), this local favorite will satisfy cravings for pastries, doughnuts and breads just about anytime. Just a little further down the street in an adorable lime-green building is Cleanse Apothecary , 6500 N. Florida Ave., where you'll find handmade soaps, makeup bags, fragrances, body lotions and toiletries artfully arranged on mismatched antique furniture; phone (813) 374-0305.
Julián Rovagnati/iStockphoto.com
Tampa Nightlife
Evening options in Tampa range from weekday happy-hour get-togethers at numerous local restaurants and bars to full-out weekend partying at velvet-rope dance clubs. Or maybe you'd prefer an evening of mellow jazz, twangy country sounds or high-energy pop music. Tampa's eclectic nightlife scene appeals to everyone.
Downtown
Downtown Tampa's business core is sprinkled with gentrified, after-five gathering places. Unwind over signature champagne cocktails and live or recorded nightly music on the rooftop of
Fly Bar & Restaurant
, 1202 N. Franklin St. in the North Franklin Street Historic District; phone (813) 275-5000. TAPS Restaurant, Bar & Lounge , 777 N. Ashley Dr., pairs upscale decor with an extensive libations list, including more than 100 varieties of wine; phone (813) 463-1968. If you land in town on the first Thursday of the month, join locals at Rock the Park for music, food and drinks from 6:30-9:30 p.m. at Curtis Hixon Waterfront Park , 600 Ashley Dr.; phone (813) 274-8615. Any day of the week after 2 p.m. is a good time to mellow out at The Sail Pavilion , 333 S. Franklin St., an outdoor bar on The Riverwalk. You'll hear live music on the weekend and get a free shot at sunset. Leashed dogs get a free bowl of water; phone (813) 274-7790.
Tampa residents are passionate about their championship sports teams. Still, you don't have to be a sports nut to have a good time at
Hattrick's Sports Bar-Downtown Tampa
, 107 S. Franklin St. near Whiting Street; phone (813) 225-4288 for Hattrick's. Four Green Fields , 205 W. Platt St., should be on the radar of serious pub devotees; phone (813) 254-4444.
The place to go to see nationally known entertainers, especially rock and country artists, is Amalie Arena , 401 Channelside Dr.; phone (813) 301-6500. Musicians such as Paul McCartney, Roger Waters, Chance the Rapper, Enrique Iglesias and Pitbull have performed there.
Hyde Park
Hyde Park is one of Tampa's oldest established suburban neighborhoods and a hub of upscale living that's well worth the trip. Nightlife venues range from casual hangouts with spacious outdoor decks to wine bars to ultrachic intimate lounges. With luxurious décor, a velvet-roped preferred seating area, a dance floor and a dress code, The Kennedy , 2408 W. Kennedy Blvd., ranks among the classiest nightspots in the bay area; phone (813) 259-9669. Hyde Park Café , 1806 West Platt St., features a similar ambience plus elegant courtyard seating and resident DJs who keep the music going; phone (813) 254-2233.
If you're in the mood for dinner and a movie, kill two birds with one stone at
CinéBistro Hyde Park
, 1609 W. Swann Ave. Settle into a plush leather chair, sip a glass of merlot or a martini, and sup on an exquisite meal like fettuccine al forno while a current feature film plays on the screen; phone (813) 514-8300. Note that you must be age 21 or older to be admitted. When only an Irish pub will do,
Irish 31 Pub House & Eatery
, 1611 W. Swann Ave., is just the ticket with its cozy interior, an umbrella-covered outdoor deck, a sports bar vibe and Monday trivia nights; phone (813) 250-0031.
A concentration of watering holes frequented by residents and college students can be found along or adjacent to South Howard Avenue, commonly known as the SoHo district. Enjoy a spirit of camaraderie, sip a Guinness, play darts and listen to live music (on select nights) with loyal patrons on the deck of
MacDinton's Irish Pub & Restaurant
, 405 S. Howard Ave., or at
The Dubliner Irish Pub
, 2307 W. Azeele St., just off S. Howard Ave; phone (813) 251-8999 or (813) 258-2257, respectively. The SoHo lineup also includes Bungalow , 2202 W. Kennedy Blvd.; Ceviche , 2500 W. Azeele St.; Cheap , 309 S. Howard Ave.; The Drynk , 302 S. Howard Ave.; The Lodge , 516 S. Howard Ave.; Tiny Tap Tavern , 2105 W. Morrison Ave.; and World of Beer , 402 S. Howard Ave.
Timpano Chophouse
, 1610 W. Swann Ave. in Hyde Park Village, is the perfect steal-away for a quiet evening of drinks and smooth music; phone (813) 254-5870.
Yard of Ale Soho
, 406 S. Howard Ave., provides sedate surroundings where aficionados can test their palate for vintages sans such distractions as brash bands and rowdy revelers; phone (813) 251-4433.
Ybor City
The historic cigar city is Tampa's smokin'-hot nightspot, especially on weekends when the overflow from a lively mix of dance clubs, hookah bars, lounges, microbreweries, martini bars and watering holes transforms the main strip of Seventh Avenue into an outdoor fiesta. Most bars and clubs here close at 3 a.m., so you can party into the wee hours.
Most bars offer DJ and/or live music ranging from acoustic to jazz to indie rock. Some of the most popular along Seventh and Eighth avenues are Green Iguana Bar & Grill , 1708 E. 7th Ave., which is practically an Ybor institution and has live local music nightly; pirate-themed
Gaspar's Grotto
, 1805 E. 7th Ave., with two large outdoor bars and a covered patio; and Coyote Ugly , 1722 E. 7th Ave., where girls in skimpy outfits dance on the bar to country music; phone (813) 248-9555, (813) 248-5900 and (813) 241-8459, respectively. Get rowdy at The Double Decker , 1721 E. 7th Ave., a party saloon with karaoke, or at loud and gritty Crowbar , 1812 N. 17th St., specializing in high-energy bands appealing to twentysomethings; phone (813) 248-2099 or (813) 241-8600, respectively. With different music and ambience on each of its five floors, Club Prana , 1619 E. 7th Ave., distinguishes itself as Ybor's chicest dance scene. Show your hip-hop moves in the plush first-floor lounge and later head to the rooftop bar for reggae music and an awesome view; phone (813) 241-4139.
If you prefer a more relaxed destination, slip into the
James Joyce Irish Pub
, 1724 E. 8th Ave., with two fireplaces and private nooks for reading the used books you'll find there (sip an Irish whiskey or one of 50 beers on tap); phone (813) 247-1896. A little off the beaten path is microbrewery Coppertail Brewing Co. , 2601 E. 2nd Ave. In an old brick warehouse across the street from IKEA, it makes for a good place to unwind after a shopping trip with a refreshing brew made on-site, and it also has a tasting room; phone (813) 247-1500.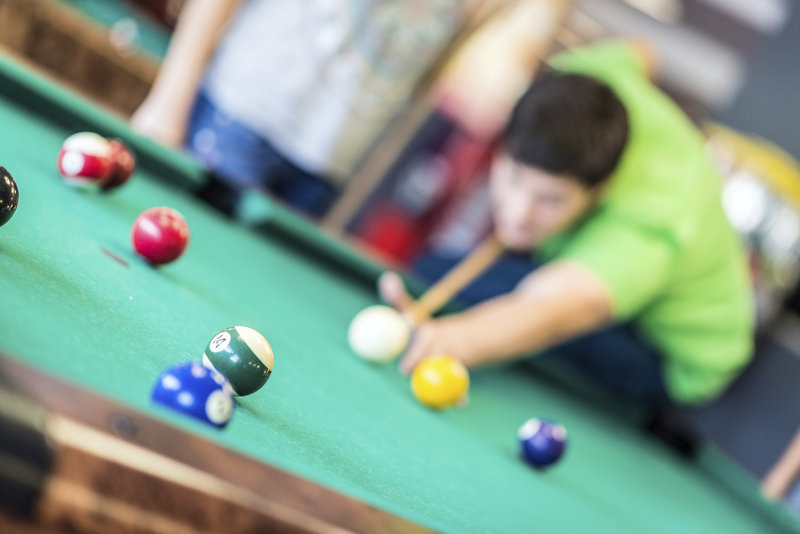 Centro Ybor , 1600 E. 8th Ave., offers fun things to do in the historical entertainment complex, including a 20-screen movie theater, comedy club, eateries and a handful of shops; phone (813) 930-4660 or (813) 242-8455 for movie information. GameTime Tampa is an alternative to the usual pub or nightclub; it features a sports bar with plenty of flat-screen TVs, but it also has pool tables, air hockey and a slew of arcade and video games, including Dance Dance Revolution, Guitar Hero, Pac-Man and a driving simulator. Players earn tickets that are redeemable for prizes, so this is a great option for families or date night; phone (813) 241-9675. For a side-splitting good time, slip into the Improv Comedy Theater ; recent performers include Harland Williams and Amazing Johnathan. In its prime, the beautifully renovated 100-year-old building was a Spanish movie theater; phone (813) 864-4000. Ybor City Wine Bar appeals to a mellow crowd and has more than 200 boutique wines on its list; phone (813) 999-4966.
If your taste in nighttime entertainment veers toward something outside of "normal," step inside The Castle , 2004 N. 16th St., a two-story club that draws an unlikely combination of Ralph Lauren-clad college preps and black-garbed goth kids. On the first floor, both the music and crowd skew towards typical club fare, but in the second floor's dark, massive ballroom, you'll hear goth, industrial, techno, new wave, emo and other alternative beats. You'll also be visually stimulated by the club's habitués, who don leather, corsets, shredded tights and combat boots; phone (813) 247-7547.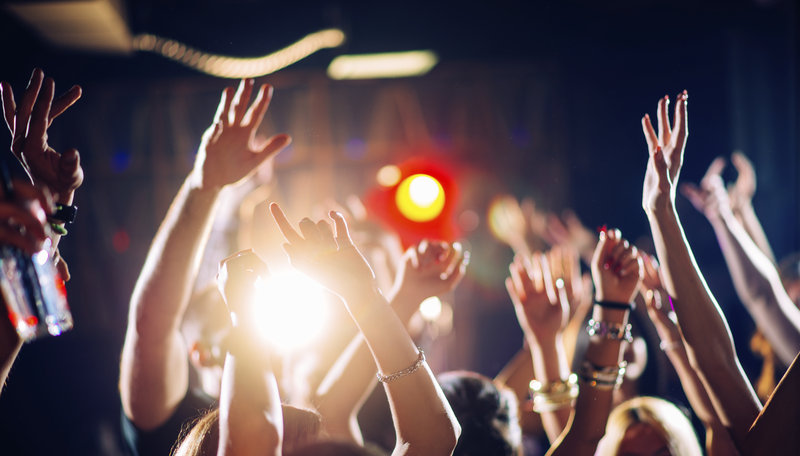 clownbusiness/iStockphoto.com
For alternative music fans who love the energy of a live show, The Orpheum , 1915 E. 7th Ave., is the place to go. This venue has hosted shows by up-and-coming acts like Manchester Orchestra, Sleeping With Sirens and Dum Dum Girls; phone (813) 248-9500. You can check out live national bands at The Ritz Ybor , 1503 E. 7th Ave., which also has Saturday night dance parties with live deejays spinning EDM, pop and indie tunes; phone (813) 248-4050.
And when it's time to drag yourself home in the wee hours of morning, convenient and affordable flat-fee garage parking at two locations—Fifth Avenue at 16th Street and Eighth Avenue at 13th Street—takes the guesswork out of the closing-time conundrum "Where did I park the car?".
Channelside Bay Plaza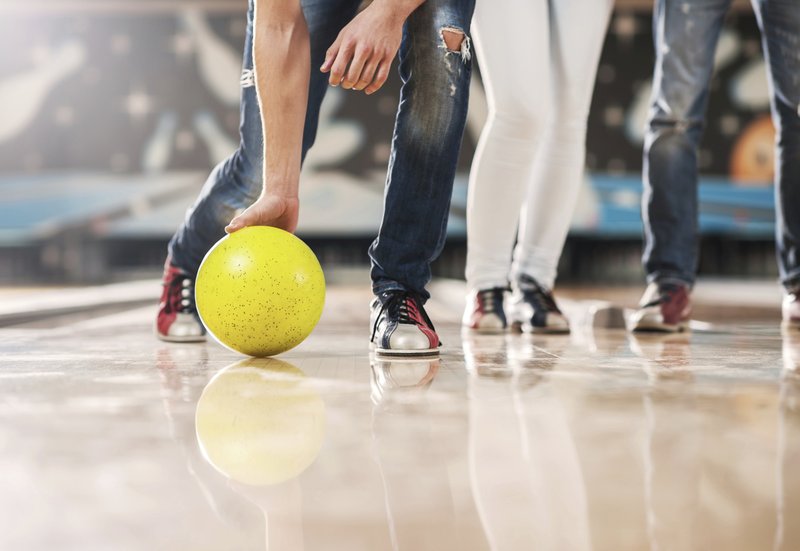 skynesher/iStockphoto.com
A major makeover is in the works for Sparkman Wharf , 615 Channelside Dr., an entertainment center with a large courtyard opening onto Garrison Channel, where cruise ships depart. When complete in 2020, the former Channelside Bay Plaza will include office lofts, retail, an open outdoor space with a lawn, outdoor dining and a beer garden.
In need of a frozen drink to cool down from a day in the hot Florida sun? Wet your whistle at Wet Willie's with a banana daiquiri, Bahama Mama or White Russian, or mix your own concoction from the self-serve bar; phone (813) 221-5650. At LIT Premium Cigar Lounge , choose a stogie from the walk-in humidor, sip a single malt scotch and settle into a comfortable chair just like your grandfather used to (there's also free Wi-Fi and flat-screen televisions); phone (813) 221-5548.
The Outer Limits
There are loads of fun places to go on the outskirts. Pull an all-nighter at Hard Rock Cafe, an upscale club worthy of celebrity patronage in the Seminole Hard Rock Hotel & Casino. Live music starts around 8 p.m. Wednesday through Sunday and goes into the wee hours of morning, long after most metro-area clubs have closed. The casino never closes, so there's plenty of opportunity before or after clubbing to try your luck at the tables. Located on Tampa's east side at 5223 N. Orient Rd., Seminole Hard Rock Hotel & Casino is an easy 30 minutes from Orlando; phone (813) 627-7757.
Dallas Bull , a few miles from the casino at 3322 US 301 near the Florida State Fairgrounds, has been Tampa's stronghold of country music since 1979 and a favorite performance stage of top-name artists, including Dierks Bentley and Sam Hunt. With seven bars, two dance floors and a VIP lounge, this ain't no hole in the wall, pilgrim. Of course, there's the requisite mechanical bull; phone (813) 987-2855.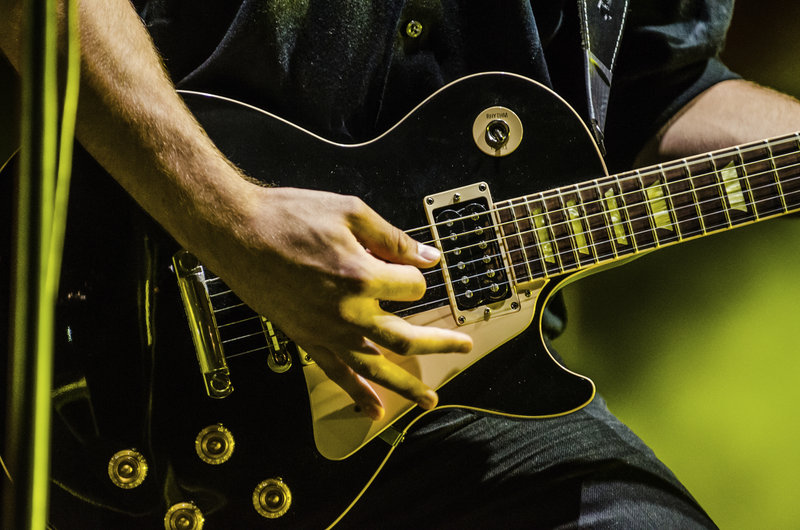 Marc Dufresne/iStockphoto.com
Skipper's Smokehouse Restaurant & Oyster Bar
, off I-275 exit 52 at 910 Skipper Rd., is an unconventional music venue, perhaps not for everyone. Skipper's built its reputation on open jam nights featuring downhome blues and island rhythms, but now has a repertoire of Cajun, rock, funk, jazz and more. Performances typically take place Tues.-Sun. at 8 under the stars in an informal backyard arena (the "Skipperdome") with bench seating. A compound of weathered, fish-camp-style sheds covered with concert posters, autographed head shots of former performers, neon signs and music memorabilia resembles the junkyard digs of "Sanford and Son," but nobody seems to mind the look, especially when the music starts; phone (813) 971-0666.
Ciro's Speakeasy & Supper Club , 2109 Bayshore Blvd., is not a circa-1925 speakeasy in name only. Before you even step inside, you must know the secret password, which you'll get when you make a reservation; phone (813) 251-0022. Get in the mood by donning a fedora or flapper dress (not required, but it adds to the fun). Knock on the front door and give the password to the gent through the little window, and you're in. Take a seat at the bar and order a made-from-scratch Old-Fashioned or an absinthe cocktail, expertly prepared by a bartender in Prohibition-era garb (modern-day drinks also are available, but why not keep the theme going?). Jazz music plays in the background, and guests can sit in a private booth behind a curtain. The only thing this place is missing is a dance floor on which you can kick up your heels dancing the Charleston.
Jazzophiles will find that jazz clubs are few and far between in Tampa, but several local restaurants have risen to the occasion to fill the void. Tap your feet to the beats of jazz trios and quartets any night of the week at The V Lounge at Eddie V's Prime Seafood, 4400 W. Boy Scout Blvd. near Tampa International Airport; phone (813) 877-7290. At Italian restaurant
Donatello
, 232 N. Dale Mabry Hwy. about 4 miles southeast of the airport, sway to the swinging sounds of a pianist tickling the ivories on the lounge's baby grand, often accompanied by talented local musicians; phone (813) 875-6660. Then there's Ybor City Jazz House , 1611 E. 7th Ave., a three-level red-hot club where you can get cozy on the main floor's red velvet sofas while grooving to smokin' live jazz bands, strut your stuff on the second floor's dance floor or go up to the rooftop bar and get some air and a good view of Ybor City at night; phone (813) 642-6558.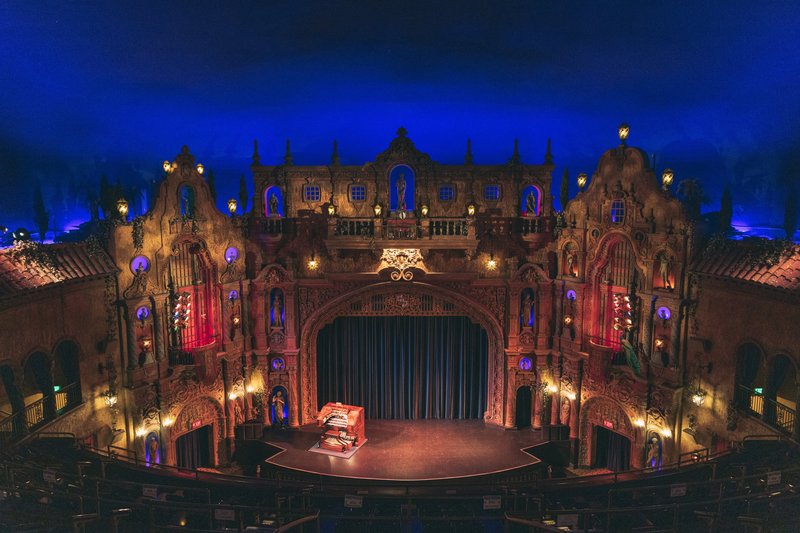 Courtesy of Tampa Theatre
Tampa Performing Arts
Tampa's spectrum of performing arts encompasses blockbuster Broadway musicals, symphony and chamber music concerts, children's shows and holiday spectaculars. Its keystone is the 335,000-square-foot David A. Straz, Jr. Center for the Performing Arts, the largest facility of its kind south of Washington, D.C.'s Kennedy Center. On the east bank of the Hillsborough River in downtown, the center plays host to a great variety of cultural things to do at its venues: the 2,610-seat Carol Morsani Hall; 1,042-seat Ferguson Hall; 268-seat Jaeb Theater; and 130-seat Shimberg Playhouse. Phone (813) 229-7827 or (800) 955-1045 for schedule, ticket information and group travel accomodations regarding each of these venues.
To learn about all the great things to do this weekend, grab a free copy of Creative Loafing, or the Tampa Bay Times, which are available throughout the city. The publications are filled with local news features; sections on where to eat, theater, film and music; and listings of upcoming events.
Film
Downtown's 1,500-seat Tampa Theatre, a restored 1926 movie palace at 711 N. Franklin St., is a great spot to catch foreign films, cult movies, Hollywood classics and occasional concerts, especially if you're looking for unique things to do as a couple. Tours of the historic building also are offered; phone (813) 274-8981.
Music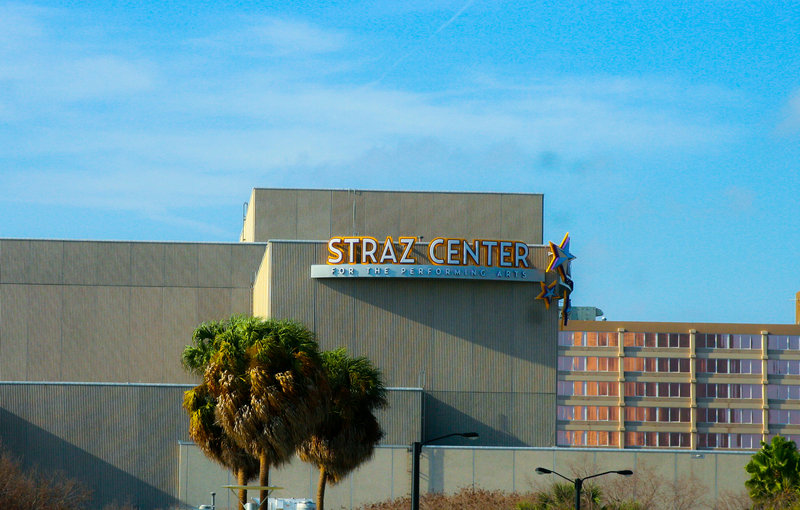 Barbthebuilder / Wikimedia Commons / CC BY-SA
A full season of symphonic presentations is brought to the area by the Florida Orchestra Inc. and by local dance companies. Performances take place at David A. Straz, Jr. Center for the Performing Arts; phone (727) 892-3337 or (800) 662-7286 for ticket and schedule information.
Works for voice are presented by the Master Chorale of Tampa Bay, (813) 974-7726 and Tampa Oratorio Singers, (813) 666-5942. Performance locations vary.
Theater
Broadway and off-Broadway theater plays are a big hit. The Carrollwood Players, 4333 Gunn Hwy. is a little-theater group presenting a variety of productions; phone (813) 265-4000. Comedies, musical revues and stage readings are offered at The Gorilla Theatre, 4419 N. Hubert Ave.; phone (813) 879-2914.
David A. Straz, Jr. Center for the Performing Arts' Shimberg Playhouse features local performing companies and improvisational groups, and the cozy Jaeb Theater presents plays and cabaret shows. The Broadway series brings the best of Broadway to Carol Morsani Hall. Phone the performing arts center at (813) 229-7827 before your trip.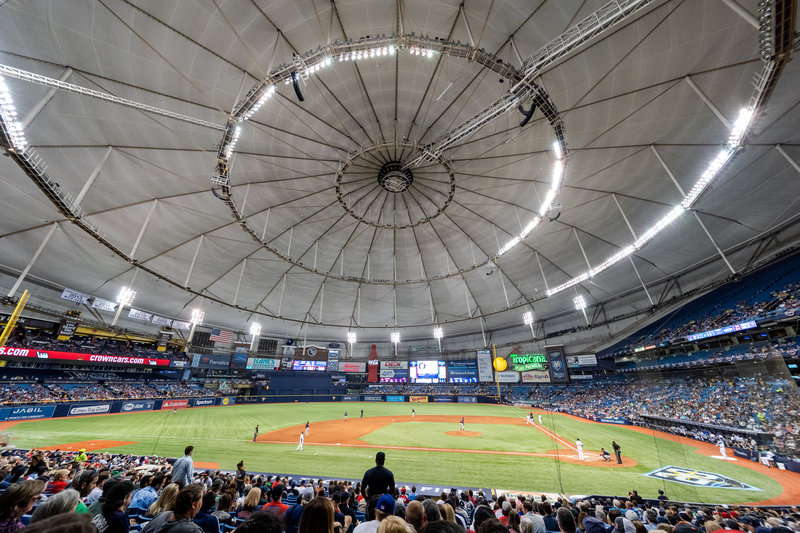 Eric Kilby / flickr / CC BY-SA
Tampa Sports & Recreation
Tampa Bay area fans have the option to root for a home run; slap high-fives after a touchdown; count down the time during a power play; watch dogs chase a stuffed rabbit; or applaud as a favorite horse makes a photo finish. Plus, year-round warmth and a varied system of waterways and public parks make the region a true haven for outdoor and adventure travel enthusiasts.
Baseball
Fans of professional baseball have more than their fair share of teams to cheer on in Tampa, including the city's own Major League Baseball team, the Tampa Bay Rays of the American League. They're at bat April through September at Tropicana Field, 1 Tropicana Dr., in St. Petersburg. Are you wondering why this Tampa team doesn't actually play in their home town? They've played at Tropicana Field since their inception in 1998, but their lease with the city doesn't expire until 2027; until then, phone (888) 326-7297 for tickets. You can also catch spring training for the Rays in March at Charlotte Sports Park, 2300 El Jobean Rd., in Port Charlotte; phone (941) 235-5010 for ticket information.
In spring, New York Yankees' fanatics can travel to catch the team's major and minor league games in Tampa. The MLB team plays at George M. Steinbrenner Field, 1 Steinbrenner Dr., from late February through late March. The facility's 10,000-seat stadium, fronted by a life-size bronze statue of the Yankees' former owner, is a replica of New York's old Yankee Stadium, which closed in 2008. Minor league's Class A Tampa Yankees (a New York Yankees affiliate) play April through August; for information phone (813) 875-7753 or (727) 733-9302.
Two other MLB Grapefruit League teams hold spring training on the Pinellas Peninsula: the Philadelphia Phillies and the Toronto Blue Jays, both of which have minor league affiliates that play ball locally. In summer the Phillies' Clearwater Threshers train at Clearwater's Bright House Field, 601 Old Coachman Rd., and the Dunedin Blue Jays work out at Florida Auto Exchange Stadium, 373 Douglas Ave. in Dunedin. Both teams play a full minor league schedule; phone (727) 712-4300 for the Threshers or (727) 733-0429 for the Blue Jays.
Football
The NFL's Tampa Bay Buccaneers, 2003 Super Bowl champs, play at Raymond James Stadium, 4201 N. Dale Mabry Hwy.; for ticket information phone (866) 582-2827. You can also take a stadium tour Monday through Thursday and some Fridays at 2:30 (a fee is charged); phone (813) 350-6500 for details. The Outback Bowl is played here on New Year's Day.
Hockey
The NHL's Tampa Bay Lightning, winners of the 2004 Stanley Cup, hit the ice at Amalie Arena, 401 Channelside Dr., early October through mid-April. For information and tickets phone (813) 301-6600.
Horse Racing
The only Thoroughbred track on Florida's west coast, Tampa Bay Downs, 11225 Race Track Rd., attracts horse racing devotees from near and far. The track has year-round simulcasting and holds live races Friday through Sunday, Wednesday and some Thursdays from early December to early May; post time is 12:40. For more information phone (813) 855-4401 or (866) 823-6967.
Note: Policies vary concerning admittance of children to pari-mutuel betting facilities. Phone for information.
Bicycling
Tampa's busy roadways generally are not conducive to safe bicycling; however, scenic Bayshore Boulevard is a delightful exception. It offers a breezy ride along the western shore of Hillsborough Bay with pretty water views as a backdrop. Suncoast Parkway Trail parallels the toll road of the same name between the Veterans Expressway and State Road 50, and is generally separated from it by a buffer zone of plants and trees.
Cruise the periphery of Downtown Tampa; there are bike lanes on Tampa and Jackson streets and Nebraska Avenue, and more than 200 bike racks are scattered through the area. If you don't have a bike, rent one from downtown's City Bike Tampa, 212 E. Cass St.; phone (813) 225-1777. There's also Coast Bike Share, which has dozens of hubs throughout downtown Tampa where its bright blue bikes are stationed. Rental fees start at $8 per hour or $15 per month (for 60 minutes use per day); phone (813) 999-3300 for information.
You can also take a leisurely trip on foot or by bicycle along The Riverwalk, a wide paved path which runs along the banks of the Hillsborough River, beginning near The Florida Aquarium and passing the Tampa Bay History Center, Amalie Arena, the Tampa Convention Center and MacDill Park. It then goes past Curtis Hixon Waterfront Park, the Tampa Museum of Art, Glazer Children's Museum, the David A. Straz Jr. Center for the Performing Arts, and ends near Water Works Park and Spring. If you get a flat tire, take advantage of the walk's two bike repair stations. There's also plenty of signage along the walk to guide you.
Just south of downtown, peddle bayside on the Davis Islands Trail, beginning at Channel Drive and ending at Severn Boulevard near a seaplane basin next to Peter O. Knight Airport.
Fishing During Your Trip
The waters of Hillsborough County yield bass, bream and perch. Lake Thonotosassa, northeast via SR 582, attracts freshwater fishing enthusiasts, and the docks off Davis Islands offer ample casting sites.
The central Gulf Coast offers some of the best saltwater fishing in the state. Boats can be chartered for inshore and offshore saltwater and freshwater fishing at Clearwater Beach and in other coastal communities.
In March and April, the Gulf of Mexico yields grouper, amberjack and king mackerel; in May and June, it's red snapper season. In November and December, head to the coast for gag grouper.
If you plan to fish on your vacation, freshwater and saltwater fishing licenses are sold at tackle shops, sporting goods and discount department stores and the county tax collector's office; phone (813) 635-5200 for information.
Golf
With dozens of golf courses to choose from and weather that allows for year-round play, the Tampa Bay area is a true golfer's paradise and a great place to find things to do with friends. Some of the public and semiprivate courses include Babe Zaharias, 11412 Forest Hills Dr., (813) 631-4374; Bloomingdale Golfers Club, 4113 Great Golfers Pl. in Valrico, (813) 685-4105; The Claw at USF, 13801 N. 46th St., (813) 632-6893; Heritage Harbor, 19502 Heritage Harbor Pkwy. in Lutz, (813) 949-4886; Lake Jovita, 12900 Lake Jovita Blvd. in Dade City, (352) 588-9200 or (877) 481-2652; Northdale, 4417 Northdale Blvd., (813) 962-0428; Pebble Creek, 10550 Regents Park Dr., (813) 973-3870; Quail Hollow, 6225 Old Pasco Rd. in Wesley Chapel, (813) 333-0033; Rocky Point, 4151 Dana Shores Dr., (813) 673-4316; Rogers Park, 7910 N. 30th St., (813) 356-1670; Saddlebrook, 5700 Saddlebrook Way in Wesley Chapel, (813) 973-1111 or (800) 729-8383; TPC Tampa Bay, 5300 W. Lutz Lake Fern Rd. in Lutz, (813) 949-0090 or (866) 752-9872; and Westchase, 11602 Westchase Golf Dr., (813) 854-2331.
Hot Air Ballooning
Tampa has its fair share of things for couples to do, as well. A champagne brunch accompanies hot air balloon flights that take off at sunrise and offer breathtaking views of the Tampa Bay area. For fares, flight schedules and departure locations phone Big Red Balloon Sightseeing Adventures, (813) 969-1518. You can also take to the skies with American Balloons in Land O' Lakes or Celebration Aviation; phone (813) 243-9507 and (813) 884-5610 respectively.
Jogging and Walking
Sunny weather encourages both visitors and locals to enjoy the outdoors. Four walking trails with a combined distance of 7.3 miles wind through scenic hardwood hammocks at Hillsborough River State Park about 12 miles northeast to 15402 US 301 N.; phone (813) 987-6771.
For a sweeping view of Hillsborough Bay, nothing beats the 4.5-mile Bayshore Boulevard Linear Park, which begins at Columbus Statue Park and ends at Gandy Boulevard. The 10-foot-wide sidewalk is peppered with fitness stations along the way, and chances are you'll spot manatees and dolphins in the bay. On the opposite side of the street, you'll see Hyde Park's beautiful million-dollar homes.
In downtown Tampa, the Riverwalk runs alongside the Hillsborough River and passes numerous attractions, local restaurants, parks and hotels. The 2.5-mile walkway is open to pedestrians and runners.
Pound the asphalt on the 12-mile Upper Tampa Bay Area Trail in northwest Hillsborough County. The partially shaded trail begins at Memorial Highway and Montague Street with the northern terminus at Suncoast Parkway and W. Lutz Lake Fern Road; there are several water kiosks and benches on the trail. Phone (813) 801-6729 for a map and more information.
Commune with nature at Sydney Dover Equestrian Trails, 535 N. Dover Rd. in Apollo Beach, where you might be joined by hikers, runners, cyclists and horseback riders on 7.5 miles of smooth, wide grass and sand trails; phone (813) 757-3802.
Tennis
The city-operated tennis facility at Hillsborough Community College, 4001 W. Tampa Bay Blvd., has 41 hard and clay courts; phone (813) 348-1173. There are eight lighted clay courts at the Sandra W. Freedman Tennis Complex, 59 Columbia Dr. on Davis Islands just south of downtown Tampa; phone (813) 259-1663. Cal Dickson Tennis Center, 4000 Watrous Ave. has eight courts open to the public; phone (813) 259-1893. For a complete list of playing courts, phone Tampa Parks and Recreation Department at (813) 274-8615.
Water Sports
While there are two public beaches on the Tampa side of the bay— Ben T. Davis Beach, 7740 Courtney Campbell Causeway (SR 60) near the airport, and Picnic Island Park, 7409 Picnic Island Blvd. near Port Tampa—it's the Gulf beaches that draw lovers of water sports. Favorites are Caladesi Island State Park , Clearwater Beach, Fort De Soto Park and St. Pete Beach.
Hillsborough County parks also offer aquatic variety. Swimmers can dip into refreshing 72-degree spring water year-round at Lithia Springs Regional Park, 3932 Lithia Springs Rd.; phone (813) 744-5572. The springs feed the Alafia River, the county's most popular canoeing destination; launches are available in Lithia Springs Regional Park and in Alderman's Ford Regional Park, off CR 39 near Lithia at 9625 Canoe Launch Rd.; phone (813) 757-3801.
Picnic Island Park, 7409 Picnic Island Blvd., near the original encampment of Theodore Roosevelt's Rough Riders during the Spanish-American War, beckons boaters, swimmers, picnickers and anglers to its beach, pier and bay waters. The park is south of the Gandy Bridge (US 92) near MacDill Air Force Base and is accessible via Commerce Street; phone (813) 274-8615.
John Chesnut Sr. Park, 2200 E. Lake Rd. in Palm Harbor, accesses 5-mile-long Lake Tarpon; it allows motorized boats and is popular with water-skiers and users of personal watercraft. There's also a canoe trail (for non-motorized boats only), an elevated boardwalk that leads to a lookout tower, a dog park and playgrounds. Swimming is prohibited.
Paddle a rented canoe or kayak on Class II rapids at Hillsborough River State Park, 15402 N. US 301, or bask in the sun on the poolside lawn and cool off in the 1/2-acre swimming pool. Catch some bass, bream and catfish in the river, or just gaze at the bucolic view from a 1938 suspension bridge; phone (813) 987-6771 for information.
Other Fun Things to Do
For enthusiasts of trapshooting (a type of clay pigeon shooting), the Tampa Bay Sporting Clays, 10514 Ehren Cutoff in Land O' Lakes, offers 260 acres of courses through palmetto and pine woods with one five-stand sporting clay and three wireless eight-station courses. There's also a 3D stationary archery course with 15 stations; phone (813) 929-6200.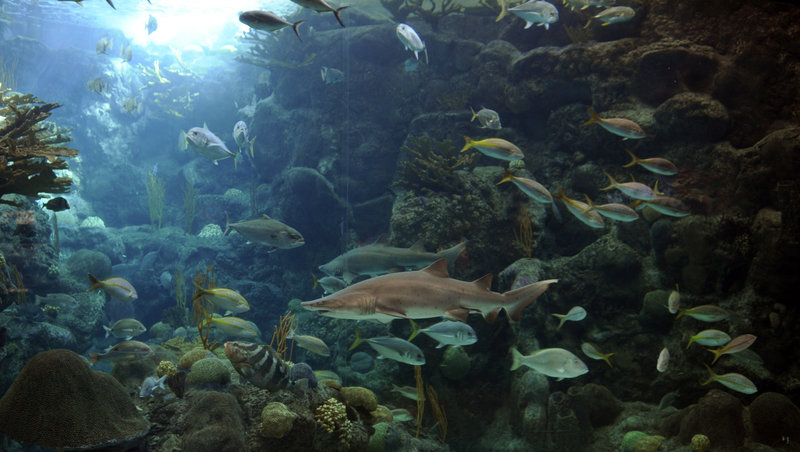 Courtesy of The Florida Aquarium
Tampa Sightseeing
Tampa Bay CityPASS grants you discounted admission to most of the fun places to go in the region. It includes Busch Gardens Tampa Bay, Clearwater Marine Aquarium, The Florida Aquarium and ZooTampa at Lowry Park. Also included is an option ticket either the Chihuly Collection or MOSI (Museum of Science & Industry).
CityPASS ticket booklets may be purchased at any participating attraction and are valid for 9 consecutive days once the first ticket is used. Each Tampa Bay CityPASS saves visitors half off the cost of purchasing individual tickets to the included attractions. Credit cards accepted vary with the vendor. If you wish to purchase ahead of your trip, Tampa Bay CityPASS booklets and mobile tickets are also available online. Phone (208) 787-4300 or (888) 330-5008.
Bus and Van Travel Tours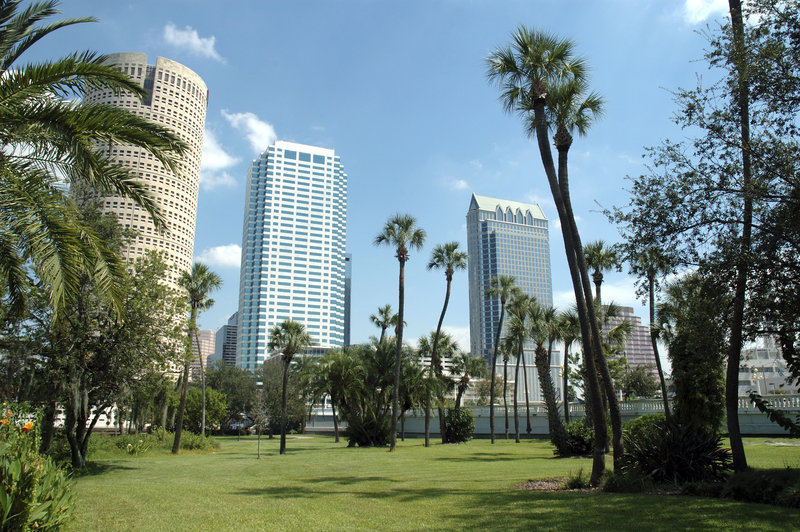 With its scenic views of Hillsborough Bay, 4.5-mile-long Bayshore Boulevard is not only a popular walking and exercise area for residents but also a preferred driving destination. Among the beautiful residential neighborhoods to explore are Davis Islands, built on three man-made islands in the 1920s, and historic Hyde Park.
Tampa Walking Tours
Take in the sights, explore the local restaurants and delve into the city on foot. The Ybor Chamber Visitor Information Center, 1600 E. Eighth Ave., offers information about guided walking tours of historic Ybor City.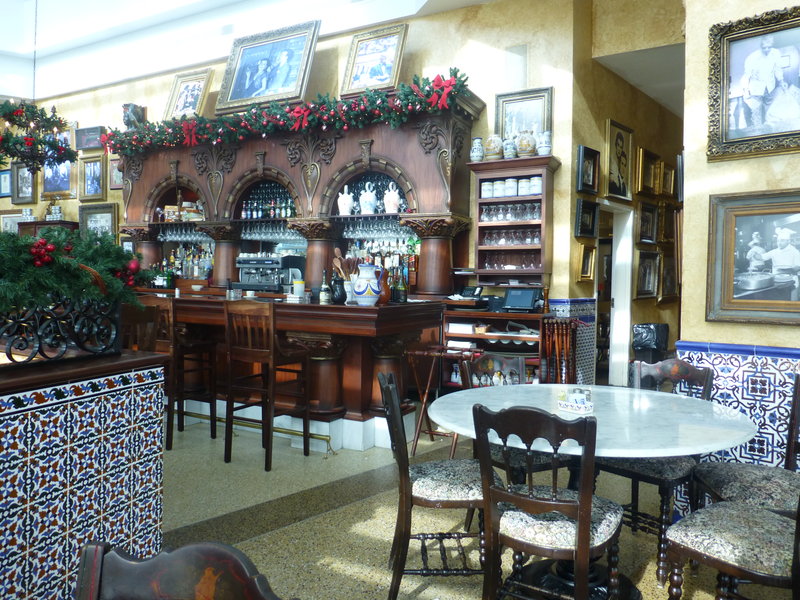 Tampa in 3 Days
Three days is barely enough time to get to know any major destination. But AAA travel editors suggest these activities to make the most of your time in Tampa.
Day 1: Morning Travel Destinations
No Tampa vacation is complete without a full day to enjoy all the shows, rides and live animal exhibits at
Busch Gardens Tampa
. Roller-coaster fanatics might need an extra day to do multiple laps on seven thrillers, including Kumba, an inversion coaster; Montu, delivering 3.85 Gs; floorless SheiKra; and Gwazi, a wooden classic.
In the alternative, devote the first day of your itinerary to Tampa's museum group. Begin with an introduction to the early days at the
Tampa Bay History Center
. Four floors of interactive exhibits cover periods of native habitation, Spanish exploration and events of the 20th century. A satellite of the renowned Columbia Restaurant opens for lunch at 11.
Day 1: Afternoon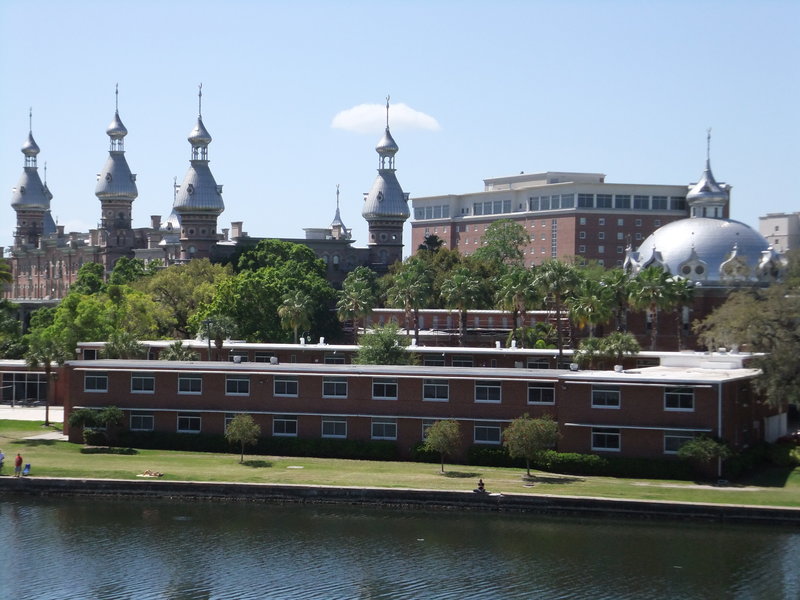 Among Tampa's milestones was the arrival of railroad tycoon and developer Henry Plant in the late 1800s. Complement your history lesson with a visit to the
Henry B. Plant Museum
, in the restored Tampa Bay Hotel on the
University of Tampa
campus. With its exotic minarets, domes and cupolas, Plant's Moorish-design hotel overlooking the Hillsborough River was a magnet for the Victorian-era's well-heeled. Peer into lavishly decorated rooms filled with antique furniture, period accessories and vintage clothing.
Visit a lunar colony in 2070, learn all about STEAM careers, stargaze in the planetarium and experience future technologies, all at
MOSI (Museum of Science & Industry)
, another of Tampa's leading cultural attractions. The engaging exhibits appeal to all ages.
Day 1: Evening
Head back to your hotel and freshen up for a gourmet repast at the Tampa landmark
Bern's Steak House
, which is one of the great local restaurants you can find in the Hyde Park neighborhood.
Day 2: Morning
This is your day to talk to the animals. Start out in west Tampa at
ZooTampa at Lowry Park
, where you can feed giraffes, ride a camel, pet a pony, interact with kangaroos, observe submerged manatees and giggle over monkey shines in the primate exhibit.
If time allows, don't miss an opportunity to see lions, tigers, ligers, servals, snow leopards and other endangered cats living in harmony at
Big Cat Rescue
. Bring a camera—photo ops are guaranteed on a tour of this 45-acre sanctuary that lovingly shelters abused or abandoned cats for their lifetime.
Day 2: Afternoon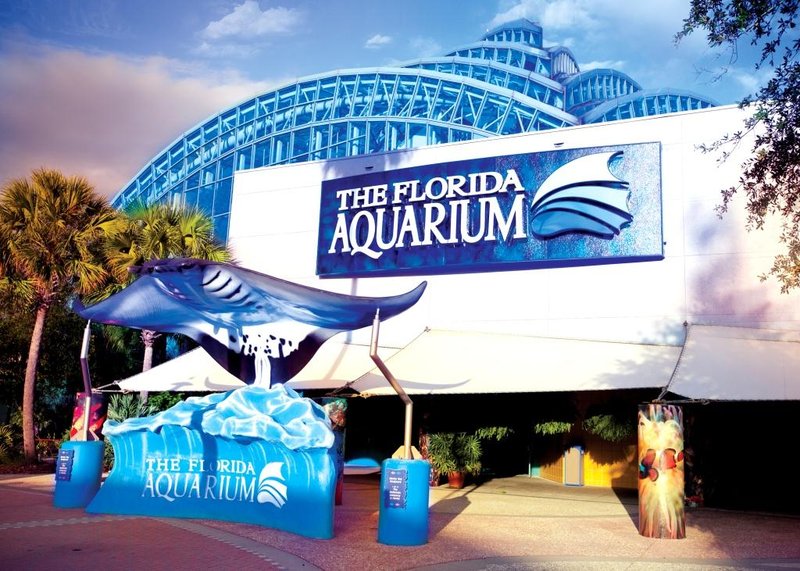 Courtesy of The Florida Aquarium
Get up close for a personal encounter with penguins at
The Florida Aquarium
. Dive shows, animal feedings, touch tanks and a live coral reef place you within reach of the secrets of the sea.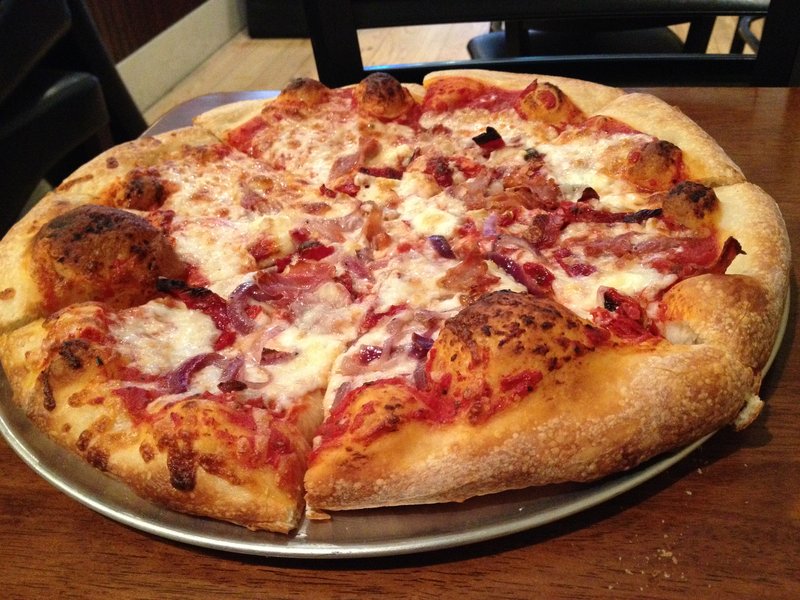 The aquarium is next to Sparkman Wharf, formerly Channelside Bay Plaza, where you can grab a bite and a brew from restaurateurs in shipping containers.
After lunch, travel through Tampa's Riverwalk, a waterfront linear park punctuated with plazas. Walk from Fort Brooke Park (just south of Channelside) on Ybor Channel to the Tampa Convention Center on Garrison Channel to USF Park facing the Hillsborough River. On the way, break for a snack at the Sail Pavilion near the convention center.
Day 2: Evening
Don casual cocktail attire and step aboard
Yacht Starship Dining Cruises
for a romantic evening of dining, dancing and stargazing in luxury surroundings. (It's among the best things for couples to do in Tampa Bay!) The ship departs from a berth near Sparkman Wharf and cruises the scenic waterways bordering Tampa.
Day 3: Morning
Spend the day in
Ybor City
, the 1886 birthplace of Florida's once-lucrative cigar industry. Transportation tip: Take the TECO streetcar from your lodgings in downtown Tampa, or park your own car in Ybor's pre-pay, self-park lots or one of two parking garages.
Start with a breakfast of toasted Cuban bread, guava pastry and rich café con leche at
La Tropicana Café
, on the corner of Seventh Avenue and 19th Street. Exit through the back door on Eighth Avenue and walk through Centennial Park to
Ybor City Museum State Park
, on Ninth Avenue. On Saturday mornings an outdoor produce and crafts market enlivens this otherwise peaceful plaza.
After perusing the museum's exhibits, walk over to Ybor's bustling shopping district on Seventh Avenue for more fun places to go. Between 15th and 17th streets you'll find vintage clothing, Panama hats, jewelry, giftware and artwork plus cigar shops with wine and coffee bars (a few even offer cigar rolling demonstrations).
Day 3: Afternoon
Remain immersed in the Ybor cultural experience by sampling a traditional Cuban sandwich or deviled crabs at
Carmine's
, on Seventh Avenue. Discover why this family-owned restaurant and bar has become a culinary destination for locals and visitors alike for more than 60 years.
Walk off the calories while you work up an appetite for dinner on a self-guiding tour of the cigar city. Look for old cigar factories, historic casitas (frame houses rented to factory workers), benevolent society buildings, statuary honoring prominent citizens and unique architectural features such as wrought iron balconies and globe street lamps. Maps, brochures and an orientation film are available at the visitor information center on Eighth Avenue, just across from Centro Ybor, a popular entertainment center in the heart of the district.
Day 3: Evening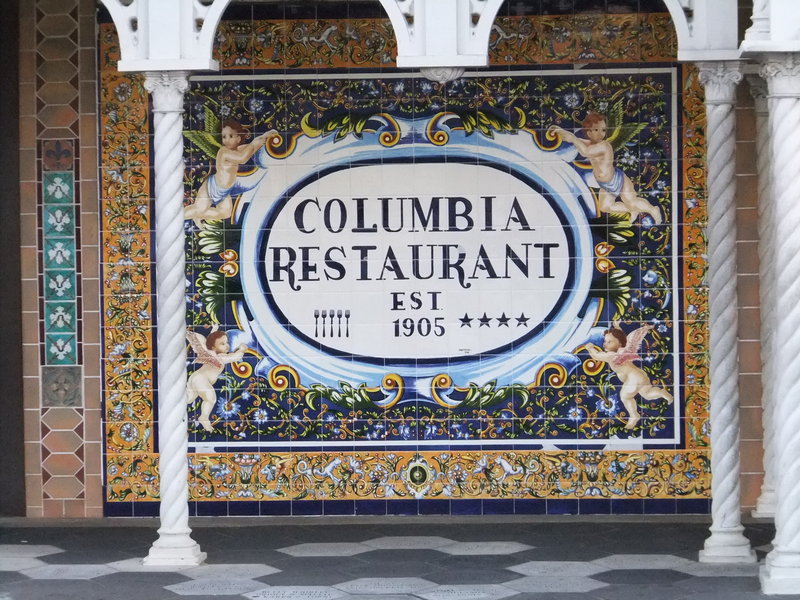 Start the evening with authentic Spanish-inspired cuisine and a flamenco show at one of Florida's oldest dining establishments. The
Columbia Restaurant
had its start as a lunch counter for cigar rollers in 1905 and is still operated by descendants of founder Casimiro Hernandez. An informative menu tempts you with detailed descriptions of dishes prepared from original family recipes.
After dinner, return to Seventh Avenue and sample nightlife at a variety of clubs. See our Nightlife article for recommendations.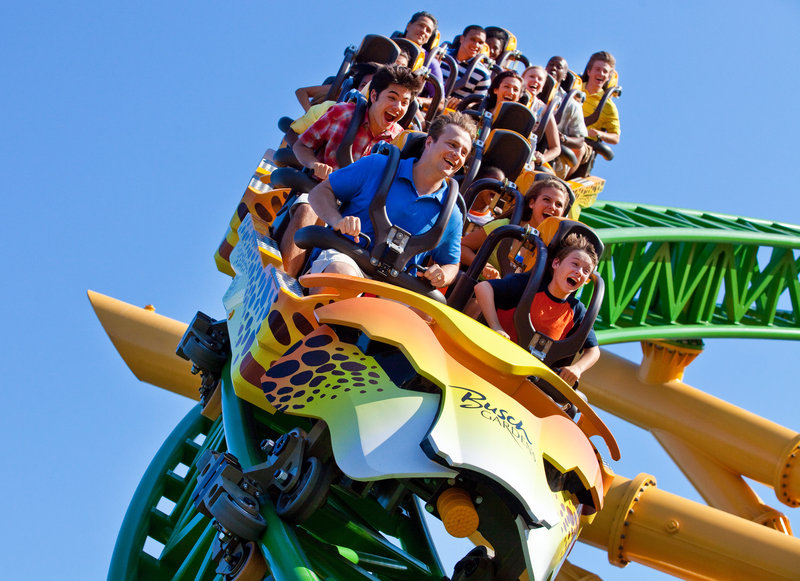 Courtesy of Busch Gardens Tampa Bay
Best Attractions in Tampa
In a city with dozens of attractions, you may have trouble deciding exactly what to do. Here are the highlights for this destination, as chosen by AAA editors. GEMs are "Great Experiences for Members."
Big Thrills and Animal Adventures
Tampa's top attractions fall into four fun-packed categories—theme parks, museums, outdoor activities and historic sites.
Busch Gardens Tampa
, the area's only theme park and a AAA GEM attraction, predates Disney's earliest Orlando park by several years, making it something of a regional pioneer in family oriented entertainment. Through exciting rides, live entertainment and natural animal habitats, Busch Gardens presents a grand tour of Africa. A Serengeti safari among free-roaming animals, a soaking raft ride on the Congo River and a lowland gorilla domain plus Egyptian tombs, a Moroccan bazaar and syncopated drumbeats re-create the sights and sounds of exotic places known only to world travelers. Four unique steel roller coasters punch up this park's thrill factor. Speak with your AAA Travel Agent to find group travel rates and vacation packages.
ZooTampa at Lowry Park
features outstanding animal exhibit areas with lots of interaction, shows, safaris, rides and learning stations. Hop aboard the Treetop Skyfari for a round-trip aerial view of the park.
Speaking of treetops, chances are you will spot a leopard lounging in one when you tour
Big Cat Rescue
, a sanctuary for unwanted or abused exotic animals.
Arts and Culture Vacation
Of the art, history, science and nature museums that dot culturally chic Tampa, three attractions exude excellence.
The Florida Aquarium
, a AAA GEM attraction set under a shell-shaped, glass and steel canopy, offers a marine life roundup of more than 10,000 oceanic and freshwater creatures plus dive shows and personal interaction with sharks, rays and other species. You don't have to be a science geek to enjoy the fun things to do at
MOSI (Museum of Science & Industry)
, a AAA GEM attraction where practical applications put scientific principals into perspective for all age groups. Feel the power of nature as you experience weather, including hurricanes. At the
Tampa Museum of Art
, see what a difference a few thousand years can make as you gaze in equal wonder at 4,000-year-old Greek marble sculptures as well as oil paintings, photographs, lithographs and sculpture from the 20th century; all can be found in a modern box-shaped aluminum building.
Nighttime Destination
If you like to paint the town red, you've got your pick of nightclubs in
Ybor City
; once a cigar-making hub in the late 1800s, it's now the area's epicenter of entertainment. Brimming with dozens of nightclubs and restaurants, the district also appeals to shoppers (stop at the
Ybor Chamber Visitor Information Center
for some souvenirs—perhaps an Ybor City cookbook or cigars) or check out a cigar-rolling demonstration at a cigar shop.
Fun Places to Go with the Whole Family
Take your inner child on a trip to Sarasota (about 50 miles south on I-75), the former winter home of the Ringling Bros. and Barnum and Bailey Circus. Steeped in its circus heritage, Sarasota also is rich with tangible treasures bequeathed to the state by John Ringling.
The John and Mable Ringling Museum of Art
, a AAA GEM attraction, holds a world-class collection of European masterworks amassed by the couple on their world travels in the early 1900s.
Ca' d'Zan
(or House of John), the palatial Ringling mansion, reflects the family's passion for all things Venetian. Costumes, posters and nostalgia-evoking displays at
The Circus Museum
preserve the Ringling legacy and even have the potential to trigger a few happy childhood memories of your day under the big top. Also on exhibit is the Ringling family's private 1905 rail car. And don't miss the
Tibbals Learning Center
, which illustrates the sights and sounds of circus history with interactive exhibits, a 3-D timeline, displays about circus music and a 3,800-square-foot handmade miniature replica of the Ringling Bros. and Barnum & Bailey Circus that will have you dropping your jaw in awe.
In nearby Bradenton an important collection of American Indian artifacts unearthed in Florida during the 1930s and '40s forms the core of
The Bishop Museum of Science and Nature
. With cultural and natural history exhibits, a dome-style planetarium featuring digital astronomy shows and a habitat for manatees, this AAA GEM attraction captures Florida's life stages like a cherished family scrapbook. Hope you brought a camera.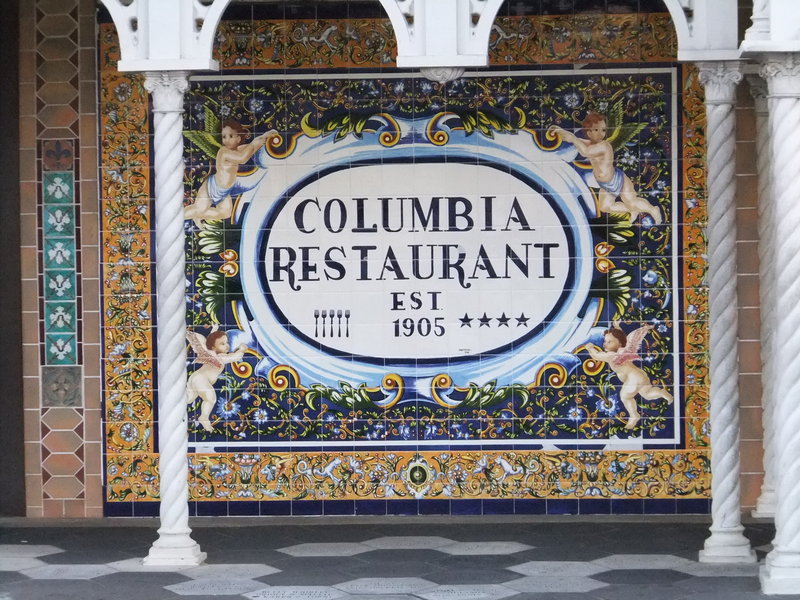 Best Restaurants in Tampa
Our favorites include some of this destination's best local restaurants—from fine dining to simple fare.
By Inspector 76
If you are visiting Tampa for the first time, chances are your vacation itinerary will include a day of sightseeing in Ybor City, the historic cigar-making district established by Vicente Martinez Ybor in 1886. In the very heart of the district you'll find the
Columbia Restaurant
, founded in 1905 by Casimiro Hernandez and owned and operated by the fifth generation of the founding family. Latin traditions run deep in both the Spanish and Cuban cuisine created from family recipes, and in the excitement generated by flamenco dancers. Sample tapas classics such as black bean cakes, empanadas or chicken croquettes, then try a robust seafood, pork and chicken paella entrée or Casimiro Hernandez's red snapper casserole. This 52,000-square-foot restaurant with 15 dining rooms and patios sprawled over an entire city block is the flagship of a fleet of seven other restaurants in Florida.
Brick walls, tiled floors, dark wood tables and chairs, and vintage pendant lights present the perfect backdrop for casual dining at
Carmine's
on 7th Avenue in Ybor City, which offers many things to do after dinner. Spanish, Cuban and Italian fare are the specialties of the house at this spacious eatery that's been family-run since 1948. Besides expected but still satisfying menu items like Cuban sandwiches, mojo-marinated roast pork, eggplant parmigiana and an array of pasta dishes, you'll want to try the deviled crab, a local favorite, as well as crab meat pasta, which is available only on Friday and Saturday. Top off your savory meal with something sweet; the caramel flan is a perfect accompaniment.
With its upscale décor and Mediterranean-influenced new American cuisine, downtown's
Mise en Place
caters to diners who tend to be adventurous in palate and spirit. Fresh local ingredients are the foundation for lunch and dinner originals that include sous vide lobster with spicy edamame dumplings, seared foie gras with pickled plums and Kobe New York strip with duck fat roasted fingerling potatoes. The "Get Blitzed" tasting menu pairs selected samples of Chef Marty Blitz's weekly specials with complementary wines.
When you're in the mood for something different from the everyday, settle in for a spell at
u-le-le
, where the cuisine focuses on Native American-inspired dishes. The creatively crafted menu varies often and incorporates organic, non-GMO and hormone-free produce and meat from local farms and fish from the Gulf of Mexico. Enticing dishes may include Florida pompano topped with fried carrot ribbons, deconstructed seafood pot pie, crab mac and cheese, and Water Works meatloaf with a cabernet garlic demi-glace. U-le-le's oyster dishes, including oysters on the half shell and barbacoa-grilled oysters, will please fans of the mollusk. If you're dining around dusk, ask for a table that faces the wide expanse of windows that look out on the Hillsborough River—you'll witness a sunset that's nothing short of spectacular. And in case you're wondering, the restaurant is named after a young 16th-century Native American woman who rescued a Spaniard from certain death; a 7-foot-tall bronze statue of her stands in front of the eponymous restaurant.
Nestled in Old Hyde Village—Tampa's oldest planned neighborhood—since 1956,
Bern's Steak House
has built its reputation on the premise that preparing steak is an art form. Their menu—more like a book—features detailed descriptions of USDA Prime steak cuts ranging from filet mignon to delmonico to chateaubriand, plus all you need to know about rare, medium and well done cooking instructions. In addition to steak, the menu consists of nearly 95 other appetizer, soup, salad and entrée options. Because fresh ingredients are paramount, Bern's even grows most of its own vegetables. Every meal is a masterpiece, but the pièce de résistance here has to be the second-floor, after-dinner dessert retreat where guests can enjoy sweets and sip champagne, Cognac, coffee and dessert wines in cozy little spaces where you choose your own background music.
Locals also go to
Kojak's House of Ribs
, just west of Bayshore Boulevard, for barbecue. Everything from tender pork spareribs to pit-smoked chicken and beef to hot smoked sausage links is cooked Oklahoma-style and served in a relaxed, country-kitchen atmosphere. Seating is available on the front porch shaded by stately old oak trees.
In west Tampa,
Charley's Steakhouse
specializes in aged USDA Prime and Choice beef cooked to perfection over aromatic hardwood flames. But if you're in the mood for something from the sea, try a succulent two-pound lobster with your steak. Charley's also operates three other award-winning restaurants in the Orlando area.
Compared to nearby restaurants, Old Tampa Bay provides a tranquil backdrop for lunch, dinner or Sunday brunch at
Oystercatchers Restaurant
, an upscale casual eatery. Signature dishes such as tandoori shrimp and Kentucky bourbon barbecued scallops highlight the restaurant's flair for contemporary cuisine. Fish selections include yellowfin tuna, mahi mahi, Chilean sea bass, Gulf Coast grouper, Alaska king crab and striped bass that you can have sautéed, grilled, poached, broiled or blackened. Oystercatchers is tucked behind the
Grand Hyatt Tampa Bay
.
Armani's
, atop the
Grand Hyatt Tampa Bay
, claims bragging rights to spectacular views of Old Tampa Bay and beyond. The menu of Northern Italian cuisine is intriguing, partly because some of it is written in Italian—if you're not sure whether to order vitello or pesce, read on and all will be revealed in mouthwatering detail in the subtitles. Scaloppine Armani's, the restaurant's signature dish, features veal (vitello) sautéed with exotic mushrooms and Cognac and finished with creamy truffle sauce. After perusing the menu, visit the elaborate antipasto bar that caught your eye on the way in. Armani's dining room is elegant, the mood romantic, the service efficient and food presentations artistic.
Flaming tiki torches and tropical plants outside
Roy's
in the Westshore district only hint at what's inside. This upscale restaurant's combination of Pacific seafood, French sauces and Asian seasonings add up to a truly innovative and inspired take on Hawaiian cuisine. Order the succulent Hawaii Kai-style braised short ribs of beef if you're not a fish lover; the Hawaiian-style Misoyaki butterfish if you are. Or make a delectable meal of rolled and Nigiri sushi and riceless sashimi. The legendary chocolate soufflé is a must for dessert. For a good deal on appetizers and drinks, attend the popular Aloha Hour nightly 4:30-6:30.
Meanwhile, in the trendsetting SoHo district (aka South Howard Avenue), you'll find a variety of restaurants. Art Deco paintings surround you at the upscale
717 South
, where New American seafood, salads and steak will please your palate; try the seafood cioppino, lollipop pork chop with bacon truffle macaroni and cheese, or kale salad with roasted fennel and thyme vinaigrette. In the mood to try some Thai? The menu at
Royal Palace Thai Restaurant
includes sushi as well as traditional dishes made with curries, lobster, chicken, crab, duck, beef, snapper and frog legs. Or try something from the "Hawkers Fare" menu, which is essentially a small plates menu featuring Asian street food. The striking decor complements the cuisine with intricate carved teakwood, eye-catching wall hangings and a pair of gilded bronze deer.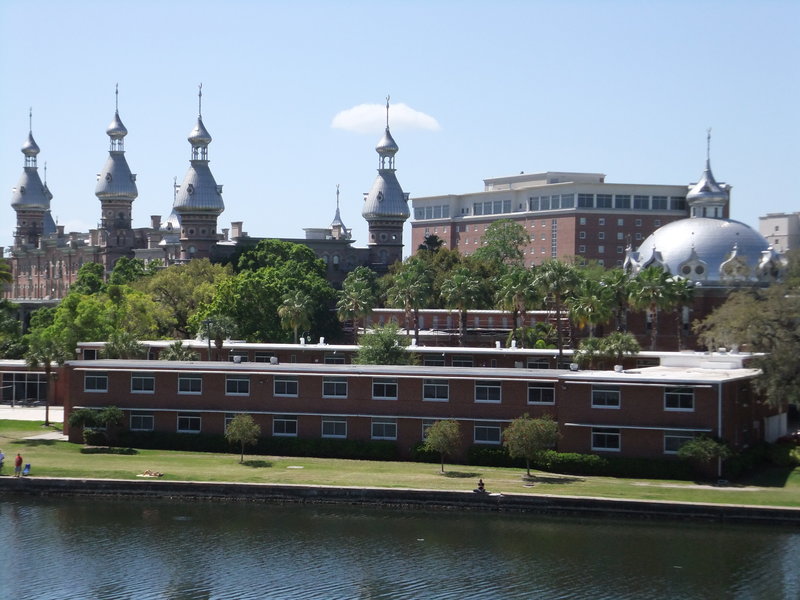 In addition to its many cultural and historic landmarks, this destination hosts a number of outstanding festivals and events that may coincide with your visit.
Tampa's calendar of events begins with the
Outback Bowl
at Raymond James Stadium on Dale Mabry Highway. This New Year's Day event matches college football's Southeastern Conference and Big 10 Conference champions. Mid-month brings the
Tampa Bay Black Heritage Festival
, a 10-day-long fete beginning in mid-January that honors African-American culture with such family-friendly events as a 2-day street festival, art exhibits, crafts, spoken word performances, music and ethnic food.
Around the turn of the 20th century, Tampa leaders introduced a citywide, pirate-themed festival based on the adventures of legendary buccaneer Jose Gaspar.
Gasparilla Pirate Fest
evolved into a full-blown mock pirate invasion followed by a downtown parade, an arts and crafts show and live entertainment on multiple stages. The tongue-in-cheek surrender of the city to swashbucklers kicks off in late January or early February with the arrival of the fully rigged Jose Gasparilla—a faithful replica of a Spanish galleon—at the Tampa Convention Center.
With so many events and fun things to do, February is a great time to vacation in Florida. First, catch daily parades, top-name entertainment, rodeo competitions, cook-offs, livestock shows, agriculture demonstrations, exhibits of everything from antique farm equipment to purebred canines and so much more at the
Florida State Fair
, which takes place over a 12-day period in early February. This all-American event has delighted Floridians for more than 100 years. Where else but a state fair would you make a meal of funnel cakes and corn dogs, stroll along a midway under the stars and step into the poultry barn to cast your vote for the best-looking chicken?
The promise of work in cigar factories lured Cuban, German, Italian and Spanish immigrants to Tampa's Ybor City in the late 19th century.
Fiesta Day
—once a day of rest for the workers—celebrates Ybor's rich ethnic heritage with lively music, multicultural entertainment, a colorful parade of flags, international food from nearby restaurants, cigar rolling demonstrations and contests for the best flan and the best flan eater. A high-spirited Latin tempo energizes the historic district during this celebration in late February.
Take advantage of March's cool spring temperatures and join the throng of art lovers wandering among more than 300 white-tented artists' booths filled with every genre imaginable during your trip to the
Gasparilla Festival of the Arts
, held on the first weekend of the month.
Early March is a good time to pick strawberries. If you can't make it to the farm, celebrate the harvest at the 11-day
Florida Strawberry Festival
in Plant City , 15 miles east of Tampa. Taste the freshest strawberry pies, cobblers, shortcakes and milkshakes, or buy a flat of berries and make your own. Although strawberries are the star of the show, this festival boasts a stellar lineup of country music performers. With exhibits, carnival rides, a midway and a parade, this event has all the flair of a state fair.
The
Apollo Beach Manatee Festival of the Arts
, held in Ruskin, has a dual mission: to preserve Florida's manatee population and to promote visual and performing arts. At this early March event you will find 100 booths of fine arts and crafts, live entertainment, food vendors and a beer garden as well as activities for children and lots of information about manatees and local wildlife.
In April,
Best of Tampa Bay
, sponsored by the David A. Straz, Jr. Center for the Performing Arts, features culinary creations from the area's top local restaurants. You also can eat, drink and be merry at the
Tampa Caribbean Festival
at the Florida State Fairgrounds in April. Celebrate the culture and history of the islands with Caribbean cuisine, parades, dance demonstrations, live deejays and soca, reggae and steel bands.
Whoever said "you have nothing to fear but fear itself" had obviously never been to
Howl-O-Scream
at
Busch Gardens Tampa
. Haunted houses, zombies, ghosts, vampires and a host of otherworldly creatures will scare you out of your wits on select nights from late September through late October.
The historic Tampa Bay Hotel is the perfect setting for a
Victorian Christmas Stroll
. Christmas trees, holiday greenery, lavish period decorations, vintage toys and elegantly wrapped packages adorn the hotel's Grand Hall and rooms of the
Henry B. Plant Museum
harking back to Christmas traditions of the past.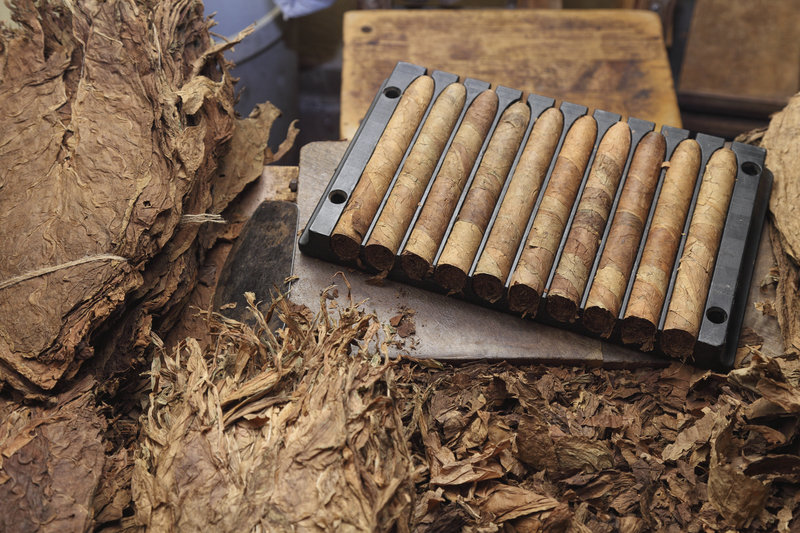 Tampa Travel Planning
Planning a vacation to Tampa? According to our insiders, here are some tips on the best things to do in Tampa.
Ybor City
If not for the efforts of one shrewd businessman, the area that is Tampa's Ybor (E-bore) City likely would have met with a much less remarkable fate. Cuban expatriate Don Vicente Martinez Ybor moved his cigar factory here from Key West in 1886, thus opening the door of opportunity for thousands of immigrant workers and their families. In its heyday, the "Cigar Capital of the World" produced more than 700 million Cuban cigars a year in some 200 factories.
Often called the Latin Quarter—there is strong Cuban presence—
Ybor City
is a neighborhood in the real sense of the word, as Spanish, Italian and even German traditions contribute to its cultural mélange. Ybor City's brick-lined streets, where Teddy Roosevelt and Cuban freedom fighter José Martí once walked, boast distinctive street lights and elaborate Spanish-American architecture featuring graceful archways and lacy wrought-iron balconies.
Where to Eat, Shop and Explore
Retail shops, art galleries, local restaurants and cafés operate within the walls of former cigar factories, and several ethnic social clubs—formerly mutual aide societies founded around the turn of the 20th century—still convene in historic clubhouses. Many of these establishments line several blocks of Seventh Avenue, Ybor's main thoroughfare, where you will find an abundance of things to do this weekend. Street musicians and trinket sellers hold forth, sidewalks are jammed, and entertainment options are many, particularly around Centro Ybor, the geographic and social center of Ybor City. Visit the
Ybor Chamber Visitor Information Center
to learn more about the cigar trade and fun places to go during your trip.
If you wish to explore the historic district under more sedate circumstances, take an early evening stroll and then have dinner at the landmark
Columbia Restaurant
, Florida's oldest Spanish restaurant. Inside is an opulent procession of dining areas decorated with colorful Cuban tile, gilt-framed paintings and red brocade. A lavishly appointed barroom in particular exudes old-fashioned elegance.
A City of History
The area's history is chronicled at
Ybor City Museum State Park
on Ninth Avenue. Formerly the Ferlita Bakery, the museum building still retains its huge brick ovens. Exhibits describe Cuba's cigar industry in the mid-19th century, its subsequent move to the Tampa area and the neighborhood's founding as a cigar-manufacturing center. A Mediterranean-style patio garden connects the museum to several restored casitas, cottages that were built by cigar companies and rented or sold to workers through payroll deductions.
Cuban tobacco embargos all but snuffed out the cigar industry in the 1960s. But the aroma of a fine cigar still lingers along streets where hundreds of skilled tabaqueros once hand-rolled the world's finest Havanas.
Travel Tips
Winter temperatures in the Tampa Bay area rarely fall below freezing. Skies are mostly sunny, and humidity is moderate. However, from May into October highs hover around 90 degrees. The "heat index" reading—a combination of heat and the relative humidity—may make it feel more like 100. Afternoon thunderstorms offer relief but can be capable of producing high winds, lightning, driving rain, local flooding, occasional hail and, possibly, tornadoes.
Even though Tampa is businesslike when it comes to attire, dress tends to be informal. Few restaurants require a jacket and tie, and most nightspots are decidedly casual. When sightseeing, dress for comfort.