Get to Know the 305
The appeal of greater Miami goes beyond sun-soaked beaches and a world-renowned climate. The relatively youthful destination also has diverse neighborhoods and a cultural richness suggestive of older, more established American cities.
Things to Do in Miami-Miami Beach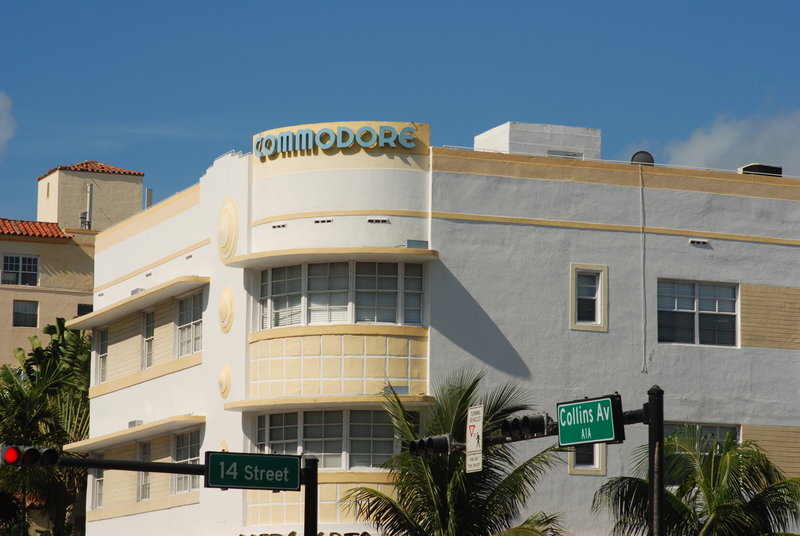 AAA/Thuyvi Gates
Surprisingly, this popular trip may require some geographic orientation: Few realize Miami proper, on the mainland, and Miami Beach are separate cities. The former, while still a vacation spot, is more business-oriented, with a skyline of imposing bank towers; the latter's casual environment is almost entirely geared to travel and its silhouette lined with high-rise hotels and condominiums.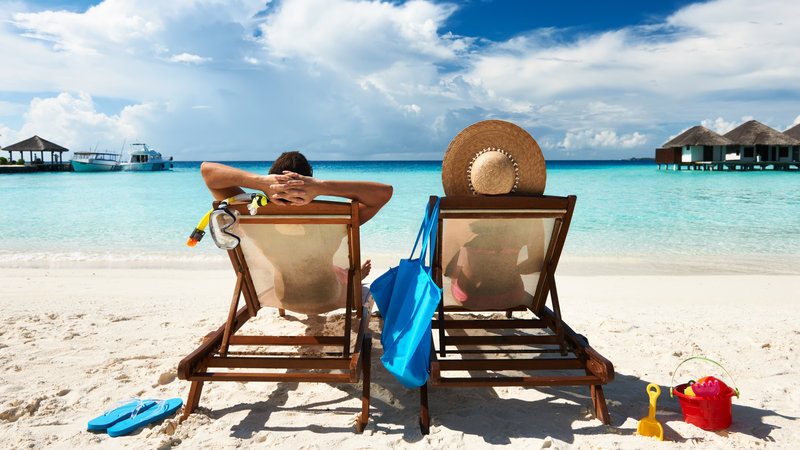 fotolia.com/haveseen
A tropical sun and crystal-hued waters beckon those on vacation year-round—mom, dad and the kids to build sand castles and frolic in the ocean during summer, and snowbirds anxious to leave ice scrapers and snow shovels for a temperate winter and fun things to do for couples. It's where to eat at a waterfront restaurant, sleep in pastel-colored Art Deco hotels, shop at designer boutiques and catch exhibits at world-class museums. Then there's PortMiami, where tourists can depart for Caribbean travel via cruise vacations.
Multicultural Miami
This is not a typical Southern city, though, as its location might suggest. Multicultural Miami has integrated large populations of Northern expatriates, Cubans and other Hispanic groups, and those with Caribbean, European and Asian heritage. You're as likely to hear Spanish spoken as English, sip a martini or a mojito, and dine on stone crab, arroz con pollo or corned beef on rye.
Getting There
By CarMoving from the coast inland, the major north-south routes are SR A1A, US 1, I-95, US 441 and Florida's Turnpike. The coastal route—SR A1A—offers the most things to see but is slow. It is the only approach to Miami Beach from the north. US 1 travels through cities and commercial areas. I-95 is a congested four- to six-lane freeway. Two- to four-lane US 441 traverses developed and industrial land with heavy traffic.
From farther north, through the central part of the state, comes Florida's Turnpike (toll), which swings in a wide arc to the west around Miami; it also is linked directly with the I-95 connection into downtown. Between exits 1 and 47, the Turnpike only collects tolls electronically. Drivers may use a SunPass (a prepaid toll program) or will be billed via TOLL-BY-PLATE, a system that takes a photo of the license plate and mails the bill, which includes a $2.50 administrative fee. Those driving their own vehicle can purchase a SunPass sticker for $4.99 (which is applied to future tolls) prior to the trip; phone (888) 865-5352 for information or visit your local AAA Travel Agency.
SR 826 (Palmetto Expressway) provides another western bypass closer to the city limits. SR 836 (Dolphin Expressway) runs east and west, connecting to the turnpike, I-95 and SR 826. The Dolphin Expressway toll plaza only collects tolls electronically; drivers may use a SunPass or will be billed via TOLL-BY-PLATE.
From the west come I-75, US 27 and US 41 (Tamiami Trail), all of which become congested as they approach the city limits.
Seven causeways span Biscayne Bay to link Miami and Miami Beach: MacArthur (US 41 and SR A1A), Venetian (toll), Julia Tuttle (I-195), 79th Street, Broad (96th Street), 163rd Street and William Lehman (SR 856).
Getting Around
Street SystemNegotiating the streets of Miami can be mastered easily despite its sprawling layout. Two helpful points of reference are the destination's cluster of skyscrapers, downtown at the geographical center, and Biscayne Bay, always to the east.
Miami is divided into four quadrants: Northeast, Northwest, Southeast and Southwest. Should you be looking for a particular address within the city, the section designation (N.E., N.W., S.E., S.W.) is an important factor in planning what to do.
Flagler Street divides the city north-south, while Miami Avenue is the east-west divider. Avenues, courts and places run north and south; streets and terraces run east and west. Except for the communities of Hialeah and Coral Gables, which have their own numbering systems, all street numbers start at Flagler Street and at Miami Avenue.
Unless otherwise posted, the speed limit is 30 mph in business and residential areas and 55 mph on highways. It is 65 or 70 mph on Florida's Turnpike and other designated highways. Miami has a typical big-city rush hour (7 to 9 a.m. and 4:30 to 6 p.m.). Expressway traffic is particularly slow. Right turns on red are permitted after a complete stop, unless otherwise posted. Left turns on red are permitted from a one-way street onto another one-way street after a complete stop. U-turns are permitted except where otherwise posted.
The primary point of reference in Miami Beach is Collins Avenue (SR A1A), the city's major north-south through street. Along or near this thoroughfare is the famed string of hotels and motels, with the residential area lying west to Bay Road.
Planning in Miami-Miami Beach
In both cities the speed limit is 25 mph or as posted. Motorists should not try to follow an unfamiliar route during rush hours. The lunch hour also is busy.
ParkingBoth Miami and Miami Beach have downtown, on-street metered parking, parking lots and garages. Downtown metered street parking in Miami ranges from $1.50 to $4 per hour.
Parking in Miami
Miami has metered garages at 90 S.W. First St., 40 N.W. Third St., 190 N.E. Third St., 100 S.E. Second St. and 2850 Oak Ave. in Coconut Grove. Parking first half-hour is free. Rates range from $2 per 2 hours to $7 after the first half-hour, with maximum daily rates topping out between $5 and $19. Cashier and pay-and-display machine lots also can be found throughout the city; rates range from $1 per hour with an $8 maximum to $5 per hour with a $25 maximum. Some specialty districts have their own lots and fee schedules. Lot rates vary according to location, but they generally start at $1 per hour. Bayside Marketplace charges $10 for the first two hours with a $30 maximum.
Parking in Miami Beach
On-street parking in Miami Beach often is difficult to find. Visiting drivers should look carefully for signs when parking on Miami Beach streets due to the number of areas where parking is restricted.
Metered parking is available throughout Miami Beach at the rate of $1 to $4 per hour. There are 10 municipal parking garages: at Seventh Street and Collins Avenue, Lenox Avenue, 12th Street and Pennsylvania Avenue, 13th Street and Collins Avenue, 16th Street and Washington Avenue, Pennsylvania Avenue and Lincoln Lane, 17th Street by the Theater of the Performing Arts, Meridian Avenue, Bay Road, and 42nd Street. Rates are $2 per hour up to a maximum daily rate of $20, depending on the garage.
There are also numerous public parking lots in the Miami Beach area. Rates vary by lot and location. Lots with daily rates generally charge $2 to $4 an hour. Some lots are served by electronic meters that charge the standard metered rate; these lots offer a daily rate only during events.
Public TransportationThe Miami-Dade Transit links greater Miami with buses, Metrorail and Metromover. Metrorail is an elevated rapid transit system serving downtown Miami; it also runs north and west to Hialeah and the Miami International Airport and south to Kendall. Metromover is a 4.4-mile automated people mover system that loops around downtown and extends south to Brickell's financial district and north to N.E. 15th Street.
Travel to Miami-Miami Beach
Brightline—a high-speed passenger train with stations in Aventura, Fort Lauderdale, Boca Raton and West Palm Beach in addition to Orlando and Miami—is available at 600 N.W. 1st Ave.; parking is at 161 N.W. 6th St. Phone (305) 521-4800 for customer service.
Metrobuses operate countywide. The fare is $2.25 for the majority of routes. Express bus fare is $2.65. Exact change is required.
Metrorail fare is $2.25. Fare gates do not accept cash; an EASY Card or EASY Ticket is required, available at any Metrorail station or at sales outlets throughout the county. The Go Miami-Dade Transit app is available. Regular Metromover fare is free; the cost to transfer from Metromover to a bus or Metrorail is $2.25. Both Metromover and Metrorail trains operate daily 5 a.m.-midnight. Metromover cars arrive frequently—approximately every 90 seconds during rush hours and every 3 to 5 minutes during off-peak hours. Metrorail trains arrive approximately every 15 minutes on weekdays (every 10 minutes during high-volume hours, 6 a.m.-9:45 a.m. and 3:45 p.m.-6:45 p.m.) and every 30 minutes on weekends. For schedules, routes and fare information about both systems phone (305) 891-3131.