Miami in 3 DaysThree days is barely enough time to get to know any major destination. But AAA travel editors suggest these activities to make the most of your time in greater Miami.
Before making travel plans, it is important to note that while Miami and Miami Beach share an enviable location in sunny South Florida, they are distinct, different cities. Miami, on the mainland, is a multicultural metropolis with a businesslike demeanor. It is separated from oceanfront, tourist-oriented Miami Beach by several causeways over Biscayne Bay. Because of some of the distances involved, you'll need an automobile to reach many of the places mentioned below.
Day 1: Morning Start your stay in Miami Beach with a trip to South Beach. This trendy hot-spot is as well-known for its restored sherbet-hued Art Deco-inspired boutique hotels as for its pulsating nightlife. The perfect place to begin is the Art Deco Welcome Center on Ocean Drive at 10th Street. In addition to exhibits and a neat gift shop, the center offers a 90-minute self-guiding audio travel tour, an enlightening walk that provides historical and architectural information about Art Deco District gems. Several guided walking tours also are available.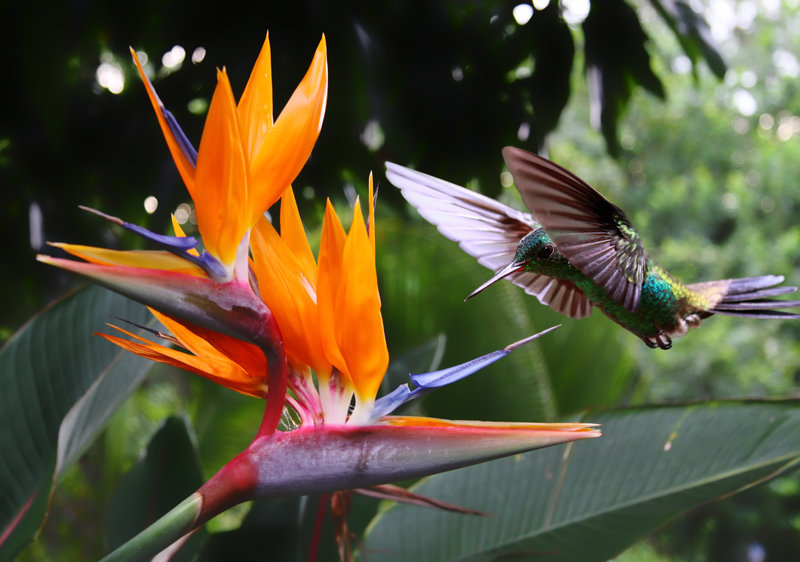 Shutterstock.com/Henner Damke
Now that you're well-versed in Streamline Moderne, stepped rooflines and porthole windows, head across the MacArthur Causeway, admiring the palatial mansions on one side and the balcony-bedecked cruise ships at the Port of Miami on the other.
Day 1: AfternoonFor a truly Miami experience, head inland to the Miami Jai-Alai to watch the high-speed action at what is said to be the world's fastest ball game—jai alai. Games are played Sundays at 1 p.m. and Mondays and Wednesday-Saturday at noon. Bet on your favorites and learn some new terms: a fronton is the arena in which the game takes place, and a cesta is the wicker basket the player uses to catch and throw the ball, which is called a pelota.
Where to Eat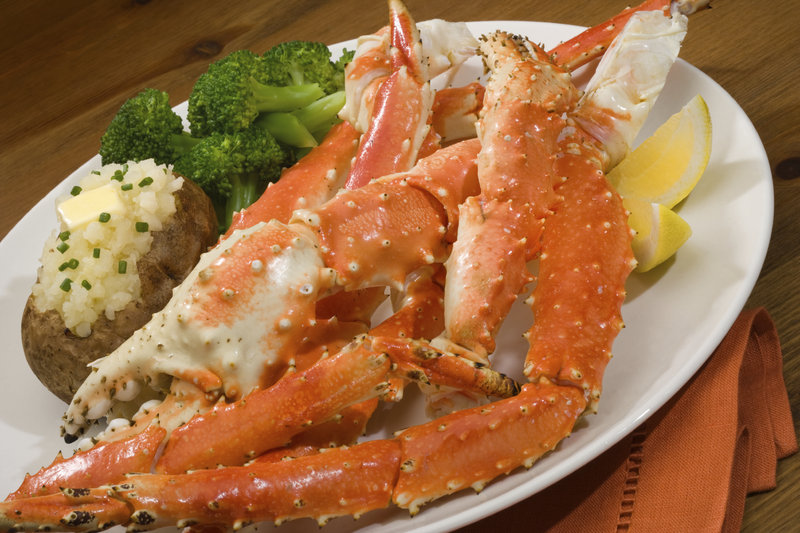 nycshooter/iStockphoto.com
Make a return trip across the MacArthur Causeway to Miami Beach and head south. The legendary Joe's Stone Crab Restaurant is nearby. As the name suggests, stone crabs are the star attraction and, indeed, the local restaurant is open October through July; the stone crab season is mid-October to mid-May. Also, long waits (which are the norm here) are shorter at lunch than at dinner. Joe's has been serving these delicacies for close to 100 years, so come hungry, but save room for a piece of the family-owned restaurant's famous Key lime pie for dessert.
Alternatively, if meatless meals are more to your liking, then make reservations at nearby PLANTA South Beach (850 Commerce St.). The fully plant-based restaurant offers a variety of healthful options, such as vegan sushi and gluten-free pizza, as well as theme nights and Sunday brunch.
Places to Go
Proceed back into the heart of the Art Deco District to a museum dedicated to decorative arts created between 1851 and 1945. The Wolfsonian-Florida International University examines these things to see and how they reflect the societal, technological and political bent of their time. Not far away, a series of sculptures and a contemplative garden at The Holocaust Memorial remind visitors of the horror and tragedy of the 6 million Jews persecuted and exterminated by the Nazis 1933-45.
Day 1: Evening To complete your day in Miami Beach, have dinner on Lincoln Road, a 7-block-long, tree-lined pedestrian mall in the northern reaches of the Art Deco District.
Things for couples to do in Miami-Miami Beach
You don't need to travel far to extend your evening activities. Check out the eclectic array of shops, galleries and boutiques for which Lincoln Road is known; then move on to one of SoBe's many clubs for an evening of dancing, merriment and beautiful-people watching, perhaps topped off by a nightcap at a fashionable hotel bar or a walk on the beach. You'll soon understand why this section of Miami Beach is also known as "America's Riviera."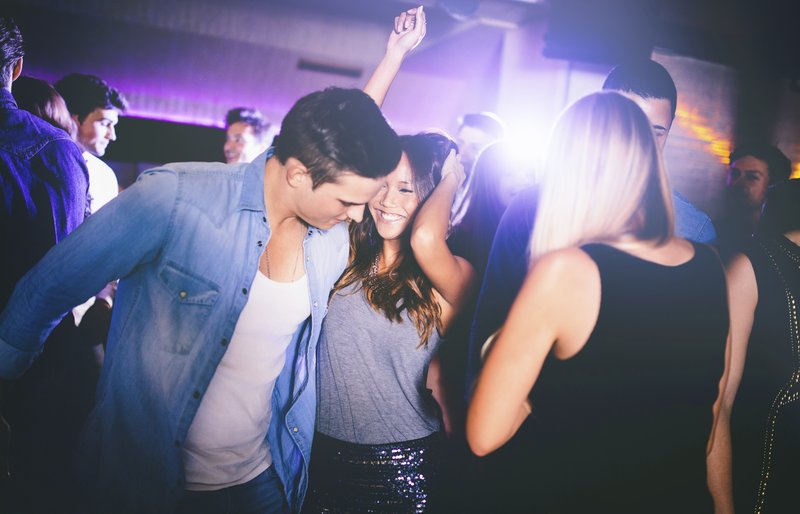 wundervisuals/iStockphoto.com
Serious partying in South Beach doesn't begin until late, after 11 for sure, and an evening on the town in this trendy destination can be expensive when you factor in parking fees, cover charges and steep drink prices. Lines form to get in the more popular clubs (many with over-the-top, gimmicky themes), and bouncers can be selective. DJs are the norm here; live music is a rarity. If you have a specific place in mind, phone ahead to make sure it's still in business or check the Miami Herald's "Weekend" section; what's in (or even things to do today), might not be next week. Consider a classy hotel bar as an alternative.
Day 2: MorningThings to do today are concentrated on the western side of Biscayne Bay, in Miami. To begin your trip, spend some time on Calle Ocho (S.W. Eighth Street), Miami's "Little Havana," where Spanglish seems to be the language most commonly heard. Once the hub of Miami's exile Cuban community, this stretch of Eighth Street between 4th and 27th avenues now embraces other Latino nationalities as well. As you walk around a bit, step into some art galleries and a cigar factory, but be sure to visit a Calle Ocho landmark, Domino Park, a neighborhood fixture where groups of older Cuban men, typically retirees, gather to play dominoes and chess.
Fun Places to Go
Point your car to the southeast and cross the Rickenbacker Causeway (there is a toll eastbound only). Your next destination is the Miami Seaquarium , home to 1960s TV and movie celebrity Flipper. The likeable dolphin and an assortment of orcas, sea lions and other marine mammals gracefully frolic in daily shows. Guests also can see sharks being fed and watch a diver hand-feed residents of a 750,000-gallon saltwater aquarium.
Return to the mainland and travel toward Coconut Grove to the resplendent winter residence of wealthy Chicago industrialist James Deering, a founder of the International Harvester Co., who spared no expense in building his 34-room bayfront mansion. Designed to resemble an Italian villa, Vizcaya Museum and Gardens is filled with antiques, paintings and sculptures hand-chosen by Deering himself on jaunts to Europe. The 10 acres of formal gardens surrounding the estate are equally opulent.
If you're looking for things to do with kids, a good alternative to one of the above points of interest might be the family-friendly Phillip and Patricia Frost Museum of Science (Frost Science) . This 250,000-square-foot museum has a planetarium, a 500,000-gallon Gulf Stream aquarium and quality exhibits.
Day 2: AfternoonIt's just a couple of miles to the heart of fashionable Coconut Grove, a former artists' colony known for its funky shops, varied food places (many of them open-air), marina and nightlife. Take advantage of the abundance of dining opportunities and consider eating out for lunch. Serious shoppers and foodies will want to check out the offerings at Cocowalk, a contemporary, mixed-use development with shops, local restaurants, a central courtyard and One Cocowalk, a five-story office building.
Shopping in Coral Gables
More shopping can be found west of Coconut Grove in Coral Gables , designed as a planned community in 1925. "The City Beautiful," as it calls itself, features tree-lined streets; Mediterranean Revival architecture; and the University of Miami. The aforementioned shopping takes place at Miracle Mile, a downtown enclave of elegant stores, galleries, restaurants and theaters, and at the Village of Merrick Park, a decidedly chichi center where shopaholics can max out their credit cards at the likes of Ann Taylor, Gucci, Jimmy Choo, Neiman Marcus, Nordstrom and Tiffany & Co.
Adventurous things to do
If you can tear yourself away from shopping, nature awaits. Fairchild Tropical Botanic Garden and Matheson Hammock Park are next to each other on Old Cutler Road, a scenic connector between Coconut Grove and Coral Gables. Stately homes and a majestic canopy of huge, very old and otherworldly banyan trees make this a particularly picturesque drive. Trams transport visitors through the rare tropical foliage the beautifully landscaped garden is known for. Don't miss the palm and cycad collections, said to be among the world's finest things to see. If you're ready for a quick break, Matheson Hammock Park is the perfect spot. The park's shallow manmade lagoon is ideal for a quick splash, and shady trails are just right for a relaxing stroll.
Day 2: EveningConsider Tropical Chinese Restaurant, which many regard as Miami's finest Chinese dining experience. Finding the local restaurant the first time might be a little difficult, but once there you will be rewarded with a sumptuous Hong Kong-style meal. The comprehensive menu at this elegantly simple establishment accommodates connoisseurs of Chinese food as well as those who prefer traditional American fare. Be adventurous and try the braised sea cucumber with spicy sauce, or indulge in the shredded chicken with shark fin soup or the popular black bean lobster. The 56 items on the dim sum menu are sure to tempt. An open kitchen allows diners to view the chefs in action.
Things to Do Downtown
After-dinner indulgences might include a walk through nearby Bayfront Park, a popular site for concerts and special events, or an after-dinner drink at Bayside Marketplace. If you're so inclined, take in a performance in the Mediterranean courtyard splendor of the Olympia Theater or, if the Heat are in town, watch the players crash the boards at the FTX Arena. Or catch a Dolphins game at Hard Rock Stadium (formerly Sun Life Stadium) north of Miami in Miami Gardens.
Day 3: MorningYou're in Miami, so beach time is a requisite. Two of the best are on Key Biscayne (across the Rickenbacker Causeway), and both are perennially listed on "best beaches" lists. Bill Baggs Cape Florida State Park not only has a pristine Atlantic Ocean beach but also an 1846 lighthouse and keeper's cottage.
Things to do with Kids
Family-friendly Crandon Park has 2 miles of sandy beach and calm water protected by an offshore sandbar. You'll find the beaches far less crowded on weekdays.
Change into dry clothes and get ready for a drive. Head southwest to Zoo Miami , where the animals live in cageless settings reminiscent of their natural habitats. Trams and an air-conditioned monorail provide an easy way to meet the residents.
Day 3: AfternoonMother Nature could be considered the theme for this day. After the beach and the zoo, continue heading southwest to Everglades National Park . Where to eat before the entrance to the park at Florida City is Richard Accursio's Capri Restaurant, which offers Italian favorites.
Learn about Everglades National Park
Make an orientation stop at the park's main visitor center, the Ernest Coe Visitor Center in Homestead . From there, a 38-mile road heads south through the park to the Flamingo Visitor Center , providing opportunities to stop and explore this subtropical destination that protects many endangered plants and animals. Boardwalks, nature trails and overlooks may afford glimpses of alligators, egrets and native plants.
As you head back toward Miami, two other nature-themed "things to do" merit consideration. In addition to an airboat ride into the Everglades, a stop at Everglades Alligator Farm in Florida City also gives guests a chance to see a variety of gators and crocodiles and hold some of their offspring. The phrase "run of the jungle" takes on new meaning at Monkey Jungle , where close to 400 primates actually do roam free. Visitors can observe the chattering creatures from screened walkways.
Day 3: EveningIf hunger pangs strike on the drive back to your hotel, pull into the parking lot of the food place many locals consider to have the area's best Chinese food. Tropical Chinese Restaurant, in an unassuming strip shopping center, draws crowds for its Sunday dim sum selections, though the regular menu also has its devoted followers.
Nightlife in Miami-Miami Beach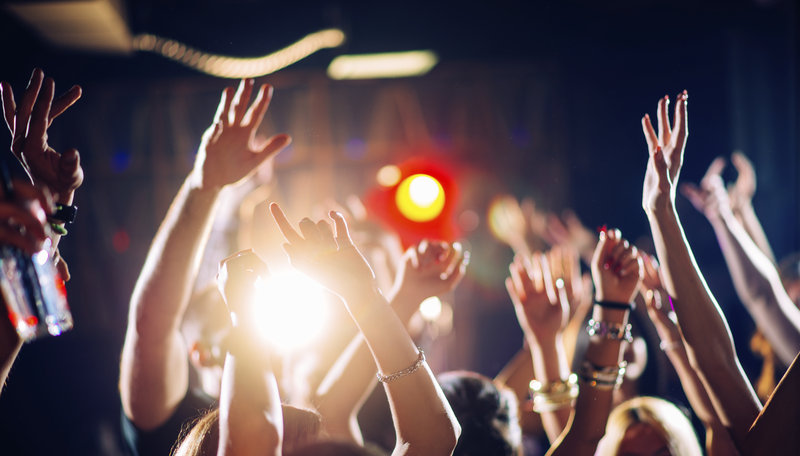 clownbusiness/iStockphoto.com
If you haven't had enough of South Beach's exuberant nightlife, head northeast to burn some of that midnight oil. Here's your chance to check out some of the clubs you didn't get to see on your first night; you might even bump into a celebrity or two.