Make Friends in The City of Brotherly Love
Early to bed, early to rise as Benjamin Franklin advised? Not in Philadelphia. Native son W.C. Fields once joked, "Last week, I went to Philadelphia, but it was closed." Now Philly boasts more than a place in American history. It's hip. It's open all hours. It's a travel destination with fun things to do with friends. Stroll along myriad streets and discover upscale galleries and fine boutiques, elegant haute-cuisine restaurants and gritty fast-food joints—Philly cheesesteak, anyone? In warm weather, dance in open-air clubs to river lights and a view of the Ben Franklin Bridge. This Colonial enclave has transformed itself into a city so happening that even old Ben would stay up past his bedtime.
Come Face to Face With History
But don't forget history. Philadelphia is the "Cradle of the American Revolution," after all. No dry civics lesson here—this is where Independence Hall stands, where the Liberty Bell rang out (and cracked), where the Declaration of Independence was signed and our war for freedom began. Walk down Market Street, or use one of the city's Indego bike share bicycles to get around, and you're following in the steps of the founding fathers.
The neighborhoods in the City of Brotherly Love have their own stories to tell, too. In South Philly's Italian Market, Main Line socialites bicker over the price of basil, while commuters and families wait in line to order famous hoagies. On South Street, musicians play on the sidewalks and hipsters buy the latest fashions in trendy stores. All over town, bleary-eyed students sip lattes after late-night clubbing on Delaware Avenue. There's so much to do in Philly, both Ben and W.C. would be amused—early in the morning or late at night.
In Depth
So, why is the Liberty Bell cracked?
There are many tales concerning the circumstances of the bell's first crack, but consensus has it that the fracture dangerously expanded and ultimately rendered the bell unusable after it rang in 1846 to commemorate George Washington's birthday. It was probably a fitting occasion for its final performance.
Philadelphia teems with icons like this hallowed bell that inspire an undeniable sense of history and awe. These vestiges of the past send shivers down the spines of visitors and residents alike as it hits home that this is indeed America's birthplace. Have lunch at City Tavern like Washington did, or tour Christ Church, where he was a parishioner, along with Benjamin Franklin and some members of Congress. Then wander inside the Betsy Ross House to learn about the woman who reputedly sewed the first stars and stripes on Old Glory.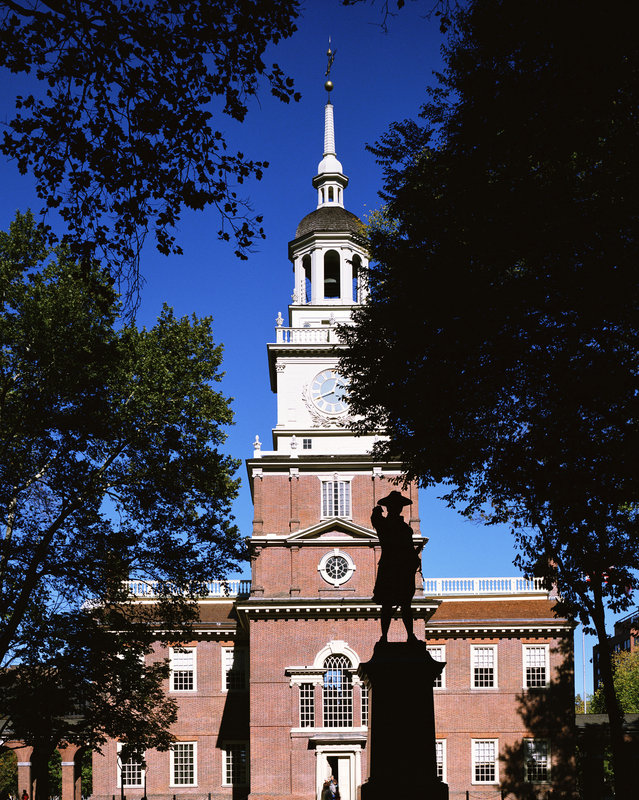 Getty Images/C Borland/PhotoLink
To experience Philadelphia to the fullest, a good place to start is where it all began: Independence National Historical Park. You can easily spend the entire day here, exploring landmarks that represent the nation's founding. There's Congress Hall, the site that hosted the inauguration of John Adams and the second inauguration of Washington, and of course, that famous bell.
Outside of this historic square mile, there are other nooks and crannies of the Old City ripe for exploration. Stroll down narrow Elfreth's Alley, said to be America's oldest continuously inhabited residential street. Take the self-guiding tour at the U.S. Mint to see the birth of currency, or learn about Quaker life at the brick Historic Arch Street Meeting House, built as a gathering spot in 1804. Spend some time at the Museum of the American Revolution, which details the events leading up to the Revolutionary War, and examine its collections, including the tent used by George Washington during the war.
Now that you have a sense of the old, you can appreciate the new. Skyscrapers like Comcast Center, One Liberty Place (with its new 57-story-tall One Liberty Observation Deck) and Three Logan Square soar over Center City, and statues of historical figures meld with those of modern day heroes. You can get a closer look at the commanding statue of city founder William Penn presiding over his "City of Brotherly Love" from a perch atop City Hall's clock tower.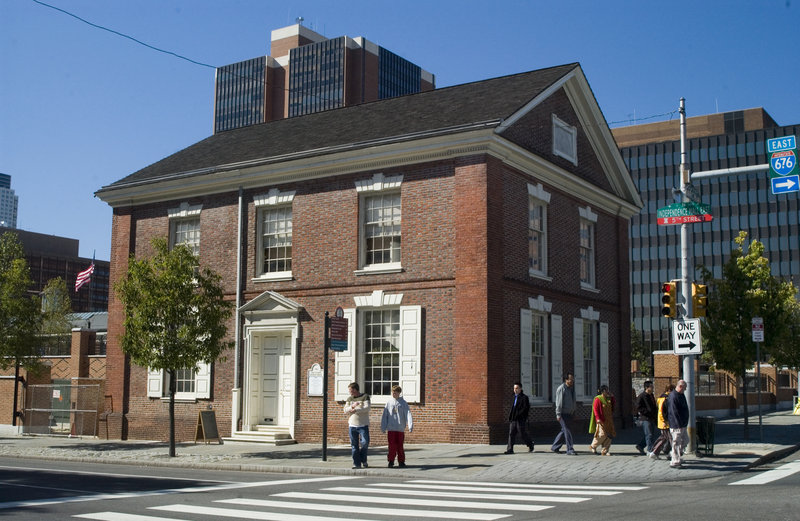 AAA/Photo submitted by Denise Campbell
Penn's brotherly love and the strong sense of family and tradition instilled by the Quakers are still values held near and dear to Philadelphians. Philly's neighborhoods have histories of their own. To the south, there's Bella Vista, characterized by the colorful, aromatic Italian Market. In Chinatown, diners can indulge culinary cravings at all hours. Handsome 18th-century Colonials flanked by quaint courtyards grace the fashionably preserved Society Hill area, while Rittenhouse Square exudes luxury and wealth.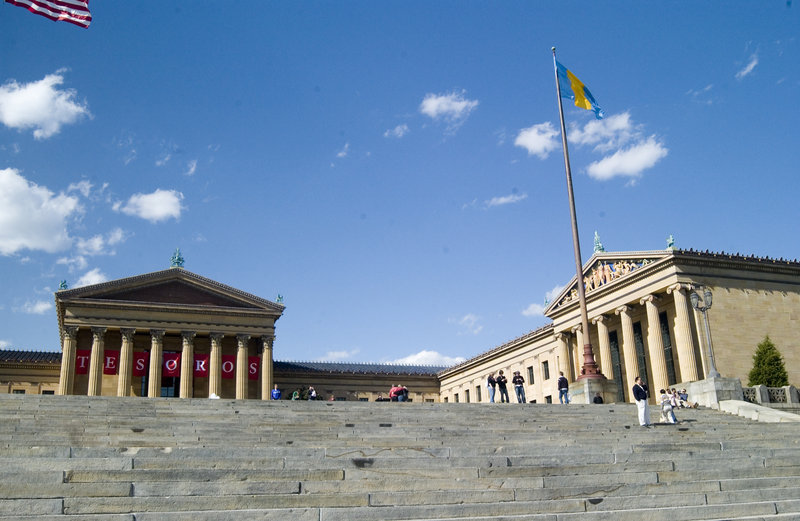 AAA/Photo submitted by Denise Campbell
Although many head to Philadelphia to explore attractions focusing on history and patriotism, a healthy shopping, dining, cultural and sports scene also are part of the mix. The Philadelphia Museum of Art houses great works of art, and immortalizes fictional boxer Rocky Balboa with his larger-than-life likeness at the base of its steps. The Philadelphia Orchestra offers a popular summer concert series, and the Pennsylvania Ballet's annual "Nutcracker" performances enchant holiday audiences. The Franklin Institute and Philadelphia Zoo stimulate the imaginations of all ages.
And Philadelphians turn out in droves to show their love for the Phillies (baseball), Eagles (football), Flyers (hockey), 76ers (basketball) and Union (soccer).
By Car
I-95 is the major route from the northeast and south, connecting the city with Philadelphia International Airport. From New Jersey on the east, I-676 joins US 30 and traverses the north side of downtown as the Vine Street Expressway (I-676). From the northwest, I-76 leaves the Pennsylvania Turnpike at Valley Forge and enters Philadelphia at the Schuylkill Expressway. Follow either I-95 or I-76 to I-676 to the city center; enter the business district at 15th Street.
US 1 (Roosevelt Boulevard) traverses northeast Philadelphia, but both the north and south entrances into town are heavily commercialized and rather slow. From the east both the New Jersey Turnpike and I-295, which run north-south in New Jersey, provide ready access to either US 30, which enters the city center via the Benjamin Franklin Bridge and I-676, or to New Jersey SR 42 (North-South Freeway or Atlantic City Expressway), which approaches the Walt Whitman Bridge and south Philadelphia. When crossing either bridge from New Jersey, there is a $5 toll for passenger vehicles.
Street System
It would be wise to leave your automobile behind when going downtown because the old streets, though arrow straight, are very narrow. Unless you must have your car, allow a bus or cab driver to negotiate the congested, often two-lane, streets.
Most north-south streets, beginning with Front Street west of the Delaware River, are numbered; east-west streets are named. Broad Street, the major north-south artery, is the equivalent of 14th Street. All downtown north-south streets are alternate one-way with the exception of Broad, which has two lanes in each direction. Market Street is one-way eastbound between 20th and 15th streets. Westbound motorists should use JFK Boulevard at this point. Chestnut Street is closed to all traffic except buses between 8th and 18th streets from 6 a.m. to 7 p.m.
Since Market Street is the principal east-west artery, north and south numbering begins at this street. Westward numbering begins at Front Street.
Right turns on red are permitted after a full stop, unless otherwise posted. Rush hours in general are 7-9:30 a.m. and 4-6:30 p.m. The speed limit on most streets is 25 mph, or as posted.
Parking
Though chances of getting on-street parking on the clogged streets are virtually zero, some metered parking is permitted on side streets and less traveled avenues: Parking meter rates in Center City are $2.50 per hour. Rates in the numerous lots and garages range from about $4-$6 for 30 minutes; $9-$24 for 2 hours; $18-$26 for 12 hours and $22-$28 for 24 hours.
Public Transportation
A SEPTA Independence Pass provides unlimited rides on all SEPTA buses, trolleys and subways for one day; the pass is $13 for individuals and $30 for a family of five (one person, but no more than two people, must be age 18+). For information about schedules, routes and locations where day pass and tokens may be purchased, phone (215) 580-7800, or TTY (215) 580-7853.
The Speedline, operated by Port Authority Transit Corporation (PATCO), connects with SEPTA's subway with three stops on Locust St. between 9th and 16th sts. and one at 8th and Market sts. One-way fare between any Philadelphia station $1.40; free (ages 0-5). One-way fare from Philadelphia into New Jersey $2.25-$3. Phone (215) 922-4600 or (856) 772-6900.
PHLASH, the downtown visitor shuttle, services 22 key locations, including attractions, hotels, shopping, cultural sites and historic districts. Passengers may board at any stop. Buses run daily 10-6, May 1-early Sept. and late Nov.-Dec. 31; Fri.-Sun., 10-6, mid-Mar. through Apr. 30 and early Sept.-late Nov. Fare (single-trip) $2; free (ages 0-4 and 65+). All-day pass $5; phone (484) 881-3574 to confirm information.
RiverLink Ferry offers ferry service from Penn's Landing to the Adventure Aquarium in Camden, N.J.. Weather permitting, the ferry departs Penn's Landing daily on the hour 10-6 (also Sat.-Sun. at 7) and departs Camden daily on the half-hour 9:30-5:30 (also Sat.-Sun. at 6:30), Memorial Day through Labor Day. Hours may vary during special events; phone ahead. The ferry also runs on weekends early May-day before Memorial Day and day after Labor Day-late Sept. and during concerts and special events; phone for schedule. Tickets may be purchased at either terminal or at the Independence Visitor Center. Fare $9; $7 (ages 3-12 and 65+). Phone (215) 928-8804.
Sales Tax
Pennsylvania's statewide sales tax is 6 percent. An additional 2 percent is collected by Philadelphia County, as is an 8.5 percent hotel tax.
Police (non-emergency)
311
Hospitals
Aria Health (Torresdale Campus), (215) 612-4000; Hospital of the University of Pennsylvania, (215) 662-4000; Methodist Hospital, (215) 952-9000; Pennsylvania Hospital, (215) 829-3000; Roxborough Memorial Hospital, (215) 483-9900; Temple University Hospital, (215) 707-2000.
Air Travel
Philadelphia International Airport (PHL) is 6.5 miles south of the business district via I-76 (Schuylkill Expressway) and SR 291 (Penrose Avenue). Many travel packages including cheap airline flights are available on AAA.com. SEPTA's airport rail line runs daily on the half-hour 5 a.m.-midnight between the airport and Center City. Discounted fares are available for children, senior citizens and disabled guests.
Rental Cars
Hertz, at the Philadelphia International Airport, (215) 492-7205 or (800) 654-3080, offers discounts to AAA members.
Rail Service
Amtrak trains pull into both the main 30th Street Station terminal at 30th and Market streets and the North Philadelphia Station at N. Broad Street and W. Glenwood Avenue. If your destination is mid-city, disembark at 30th Street Station. Phone (800) 872-7245, or TTY (800) 523-6590.
Buses
The major bus terminal is Greyhound Lines Inc., (215) 931-4075, at 10th and Filbert streets. Peter Pan Bus Lines, (800) 343-9999, also serves the city. New Jersey Transit buses, (973) 275-5555, depart for southern New Jersey and shore points.
Taxis
Yellow Cab Co., (215) 333-8294, charges a $2.70 base rate plus $2.30 per mile. A fuel surcharge also may be added. One-way fares between the airport and central Philadelphia locations are a flat $49 fee.
Public Transportation
A system of buses, trolleys, subways and regional rails serves Philadelphia. Operated by the Southeastern Pennsylvania Transportation Authority (SEPTA), buses, trolleys and subways charge $2.50, plus $1 for a transfer; exact change is required. Senior citizens ride free. Regional rail fares vary by zone; phone (215) 580-7800 for fare information. RiverLink Ferry offers ferry service from Penn's Landing to the Adventure Aquarium in Camden, N.J.
What to Do in Philadelphia
Looking for fun things to do this weekend? Book tickets in advance to see one of the most celebrated collections of post-impressionist and early modern art at
The Barnes Foundation
(2025 Benjamin Franklin Pkwy.). You'll be mesmerized by a diverse ensemble of works that spans multiple cultures and time periods.
Include some romance in your travel and hail a horse-drawn cab at 5th and Chestnut streets. As the horse trots down Society Hill's 18th-century cobblestone streets, enjoy the sights: Colonial and Federal architecture, row houses and intimate courtyards. Other routes and fun places to go are a trip through Independence National Historical Park's tree-lined lanes and a peek at the bustling Old City area, featuring such sites as the
Betsy Ross House
(239 Arch St.) and
Elfreth's Alley
(off 2nd St. between Arch and Race sts.).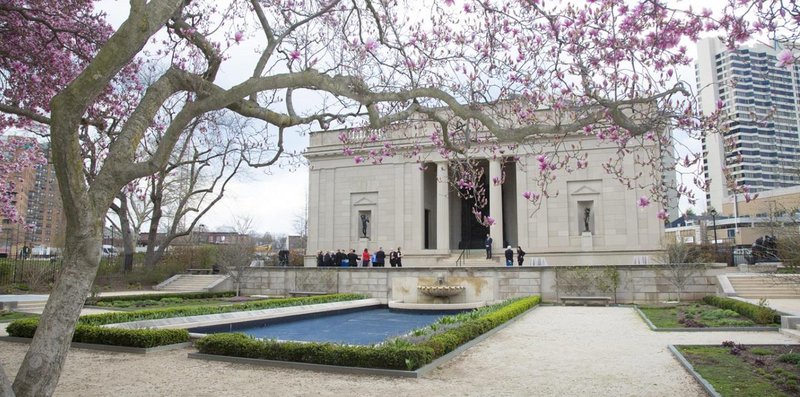 Courtesy of Philadelphia Museum of Art
Think about it—or go to the
Rodin Museum
(in Fairmount Park at Benjamin Franklin Pkwy. & 22nd St.) and leave the pondering to Auguste Rodin's best-known sculpture, "The Thinker." Explore the museum and discover other sculptures to consider, contemplate and regard.
If you like checking out the hippest spots in town when you're on vacation, head to Fishtown, one of Philadelphia's trendiest neighborhoods. Northeast of Center City and bordered by the Delaware River to the south, this former fishing town has been transformed into one of the city's hottest districts, complete with a flourishing restaurant scene, vintage boutiques, stylish art galleries, and thirst-pleasing beer gardens and coffee shops.
Wondering what to do today? Cheer for one of Philly's sports teams. If there's a nip in the air, you can head to Lincoln Financial Field (1020 Pattison Ave.) and take your chances on tickets for an Eagles game. If football's not your thing, applaud at Wells Fargo Center (3601 S. Broad St.) as a 76er dunks the ball or a Flyer hooks the puck. In spring and summer, see the Phillies at Citizens Bank Park (1 Citizens Bank Way) and catch a foul ball on the third base line. The latest addition to Philly's roster is the region's first Major League Soccer club, the Philadelphia Union, that plays at Talen Energy Stadium (1 Stadium Dr.). Warning: Philadelphia sports fans are very loyal to their teams.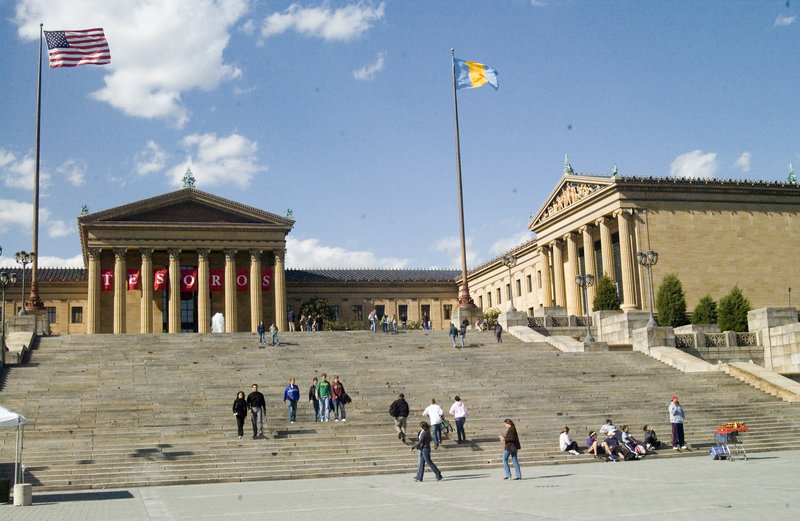 AAA/Photo submitted by Denise Campbell
Jog to the top of the steps at the
Philadelphia Museum of Art
(2600 Benjamin Franklin Pkwy.) and—like Rocky Balboa in the movie—pump your arms in the air! Once you catch your breath, enter the museum to enjoy one of the world's premier art collections. With some 240,000 objects on-site, it's a challenge to see everything, so consider joining one of the daily group travel tours.
Enjoy music the old-fashioned way at Macy's twice daily Wanamaker Organ recitals Monday through Saturday. One of the largest musical instruments in the world, this grand organ fills the store atrium with classical and contemporary tunes from seven floors above the cosmetic counters, downtown at 13th and Market streets. During the holidays, a light show accompanies the musical numbers.
One of the best things to do in Philadelphia is to experience the founding of our nation with a visit to
Independence National Historical Park
(145 S. 3rd St.). It's packed full of history, Colonial architecture and iconic sights like the Liberty Bell.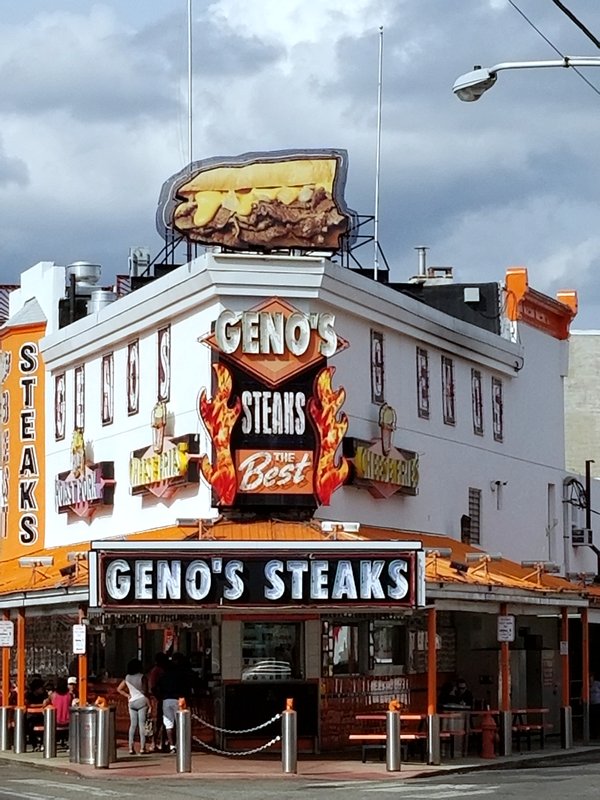 Chow down on a Philly cheesesteak, the famous hoagie made with thinly sliced rib eye, melted cheese and grilled onions. Most South Philly sandwich shops are open 24-7-365 (and most claim they cooked up the original idea). Two of the best are
Pat's King of Steaks
(1237 E. Passyunk Ave.) and
Geno's Steaks
(1219 9th St.).
Gawk at the strange, spine-tingling exhibits at the
Mütter Museum of The College of Physicians of Philadelphia
(19 S. 22nd St.). Exhibits at this College of Physicians of Philadelphia museum include the Soap Lady, celebrity body parts and casts of patients who suffered from gigantism, eye diseases and other deformities.
Philadelphia Travel with Kids
Under 13
Thrill wee ones with a trip to
Sesame Place
(100 Sesame Rd.) in nearby Langhorne. Rides and waterslides entertain tots, as do Sesame Street friends like Big Bird, Elmo and Cookie Monster. For an educational and fun experience, attend the Neighborhood Street Party parade.
Ages 5-12 will have fun at
The Franklin Institute
(222 N. 20th St.), one of the most exciting things to do in Philadelphia. The Train Factory mesmerizes young conductors as they learn about operating a 350-ton locomotive, while aspiring astronauts can command a mission and examine space expedition equipment. Every vacation with kids should include a walk through a two-story giant heart with sound and lighting effects or a peek through a telescope in the fourth-floor observatory.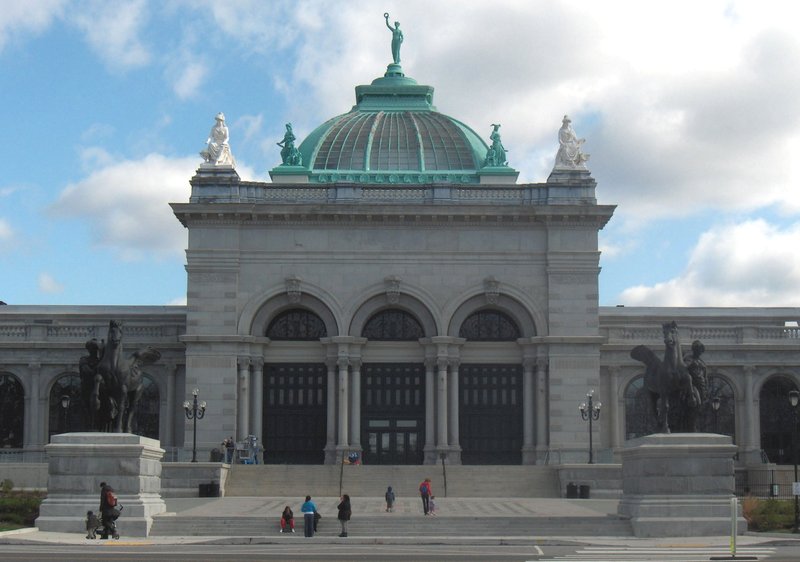 Wikimedia Commons/Davidt8pleas
The
Please Touch Museum
(in Fairmount Park at 4231 Avenue of the Republic) amuses young children with interactive exhibits that stimulate learning through touching and playing. During your travel, explore a neighborhood in City Capers, experiment with movement at Space Station or wind through Wonderland's maze.
Teens
Teens love intrigue and fun things to do with friends, and they'll find it at
Ghost Tours of Philadelphia
(5th & Chestnut sts.). What's more, they'll be exposed to a little history in addition to pondering such dilemmas as whether Edgar Allan Poe's spirit lingers in the Old City. Guides conduct a candlelit stroll past Philly's spooky nooks and crannies, telling tales of haunted houses and ghostly encounters. Of course, there's the requisite cemetery stop.
Philadelphia is known for its iconic treats from local restaurants, and Reading Terminal Market (51 N. 12th St.) is the perfect place to sample the city's delectable tidbits. In this enclosed historic farmers market underneath the Reading Railroad's train shed, you'll find everything from cheesesteaks to soft pretzels to whoopie pies.
Guided tours aboard the cruiser Olympia and the World War II submarine Becuna at the
Independence Seaport Museum
(211 S. Columbus Blvd.) spark the imaginations of students as they investigate these historic vessels. The "Ship Via Philadelphia" display features hands-on activities—including a miniature cargo crane—that illustrate the concepts of commerce and trade.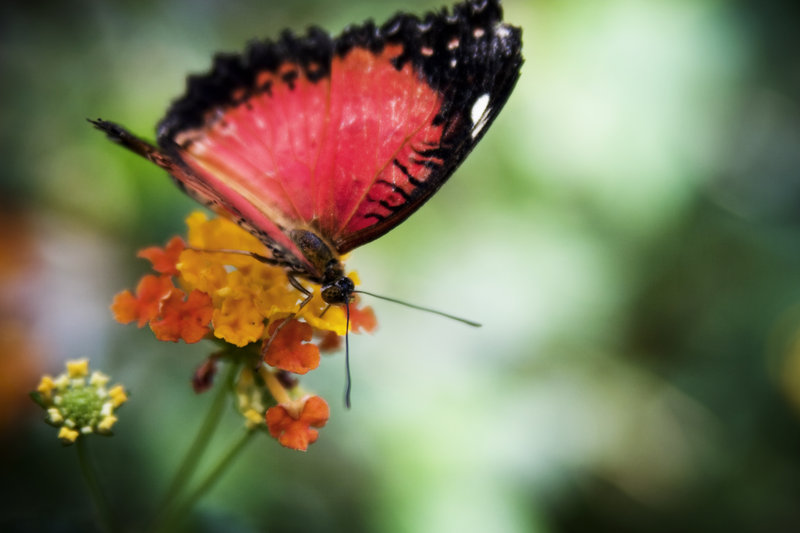 Head to the
Philadelphia Insectarium and Butterfly Pavilion
(8046 Frankford Ave.) a museum devoted entirely to creepy-crawlies and butterflies. You can handle some of the live creatures, but if you'd rather admire them from afar there are plenty of exhibits, including mounted specimens.
flickr/Jim, the Photographer
The 42-foot-long T. rex welcoming visitors into
The Academy of Natural Sciences of Drexel University
(1900 Benjamin Franklin Pkwy.) makes a lasting impression, as do the other residents in Dinosaur Hall. Or, maybe it's The Big Dig, a fossil-finding activity for kid-sized anthropologists. An animal care center housing critters that have been injured or born in captivity provides a look into their care and a butterfly garden presents a palette of vibrant color.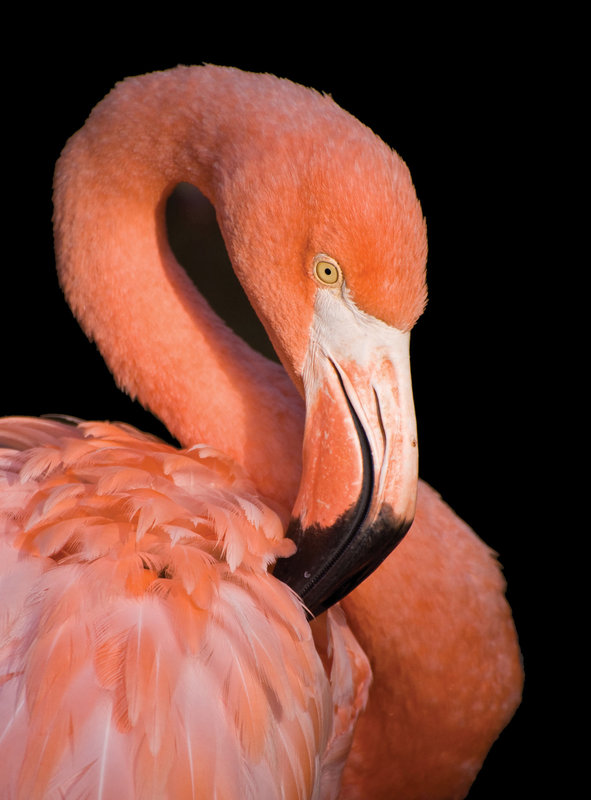 Courtesy of Philadelphia Zoo
At the
Philadelphia Zoo
(3400 W. Girard Ave.), rides like the carousel, train and swan boats excite tots, while older kids are eager to saddle up a pony or camel. Habitats are plentiful, and you'll even come face to face with the endangered inhabitants.
Several Philly events bring joy to the entire crew and should be included in your trip. The Mummers Parade on New Year's Day is a merry extravaganza with colorful costumes, elaborate floats and entertainment. Odunde, held the second Sunday in June, is one of the country's largest African-American festivals. Wawa Welcome America around July 4 has a number of fun activities leading up to its Independence Day festivities.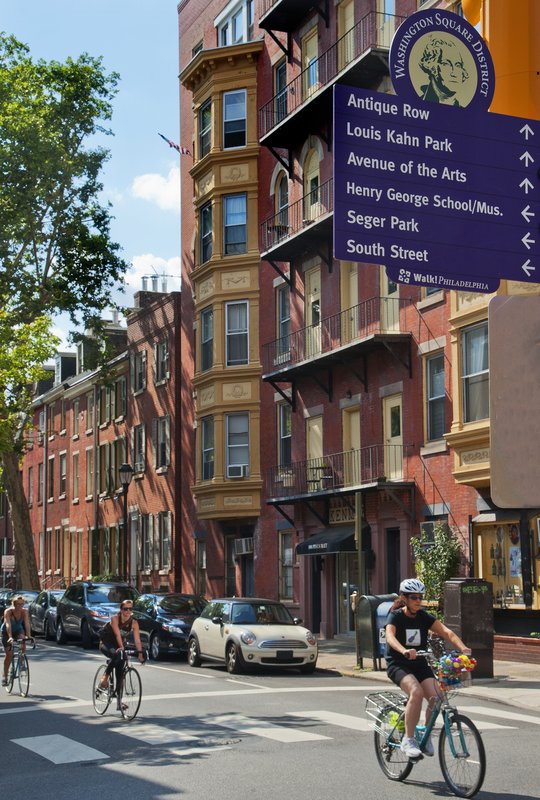 Shopping in Philadelphia
Sure, big name department stores like Macy's and Nordstrom are available at the area malls. But those on the hunt for fabulous finds during a vacation know that the heart and soul of Philly shopping lies in its unique neighborhoods and its nearby suburbs.
Oh, and did we mention that there's no sales tax on clothing or shoes in Pennsylvania?
Even if you're not in the market, Center City's quaint Antique Row, bordered by Locust and Lombard streets from 9th to Broad streets, delights with its engaging window displays. Here, anything goes, from kitschy bargains to refined elegance: You can pick up an unusual $4 china plate or a $40,000 Chippendale highboy, barter for a mustache cup or negotiate for a priceless silver service. Historic samplers and needlework are the specialty at M. Finkel & Daughter (936 Pine St.), while stained glass and porcelain entice at Kohn & Kohn (1112 Pine St.).
The section of Chestnut Street from 8th to 18th streets is a busy corridor where Philadelphians find a mixed bag of stores in a range of tastes.
Bargain shoppers and fashionistas rejoiced at the end of 2015 when the Bloomingdale's Outlet opened in Center City's Shops at Liberty Place (1625 Chestnut) and added even more fun things to do in Philadelphia. With nearly 23,000 square feet of women's, men's, children's and home goods at discounts of 20 to 70 percent off to choose from, there's almost nothing you can't find. The urban mall with the typical retail potpourri is further enhanced by a stunning glass atrium.
Fun things for couples to do include a visit to Lapstone & Hammer (1106 Chestnut) is a fashionable man's paradise, with both high-end sneakers and Italian leather products, as well as men's grooming products. Athletes and sports fans sprint to Mitchell & Ness (1201 Chestnut) to ogle the amazing collection of reproduction pro jerseys and jackets. It makes sense to open a flagship store of Five Below (1529 Chestnut) just blocks from its headquarters on a grand scale—this one in a two-story 1915 theater is nearly twice as big as all the others, selling all of its goods for $5 or less. International clothier Uniqlo (1608 Chestnut) has three stories of functional, simple men's, women's and kids fashions to explore. If you'd like to create a tranquil, cool, space of your own at home, step into The Shade Store (1725 Chestnut), which expanded to Philadelphia from its New York space in 2015.
The Market & Shops at Comcast Center, farther north at John F. Kennedy Boulevard and N. 17 Street, has a handful of shops and local restaurants catering to downtown office workers.
Jewelers' Row, on Sansom between 7th and 8th streets (between Chestnut and Walnut streets), is Center City's diamond district, second in size only to New York's and reputedly the nation's oldest. You'll surely find a trinket to take home from your trip that tickles your fancy in this treasure trove of shops, many operated by the same Philadelphia families for generations. Don't buy on first impulse—checking out the competition generally pays off, since many of the jewelers do offer discounts.
Those inclined toward high-end tidbits land in the Rittenhouse Square area, in a class all its own. As you browse along Walnut Street from Broad to 20th, you'll come across fashion-forward designs at Diesel, Urban Outfitters (originally launched in Pennsylvania) and a multitude of other chic retailers. For some great deals, peruse the sale racks in the lower level of Anthropologie (1801 Walnut), another sophisticated chain born in the Keystone State. Pricey designs with an edgy flair are all the rage at Joan Shepp (1811 Chestnut), while Boyd's (1818 Chestnut) is the arbiter of classic elegance amid upper crust digs complete with chandeliers.
Wondering where to eat? Savor some lunch or the luxury goods of Tiffany & Co. and other upscale merchants at Shops at the Bellevue, (Broad and Walnut streets). The Apple Store (16th and Walnut) draws the technically savvy masses into its packed quarters.
Even more style moved in in 2015; try Shop Sixty Five (128 S. 17th St.) for expertly curated womenswear, denim and accessories by stylist Linda La Rosa Bidlo; and the trendy Skirt boutique (212 S. 17th St.) where you can work with a stylist to create a perfect wardrobe.
Shoppers looking for something a little more worldly in their home goods, beauty products and stationery will be thrilled to hear that Japanese goods seller Rikumo has moved and expanded from its Spring Garden store to a shop in Center City (1216 Walnut).
Foodies must stop by nearby restaurants at the happily bustling Reading Terminal Market (12th and Arch streets), a cornucopia of palate-pleasing sensations. Indulge in a steaming cheese steak, freshly baked soft pretzels, succulent pastry and other culinary treats. (Hint: It's also an affordable breakfast stop.) The Hard Rock Cafe Philadelphia, is located nearby at 12th and Market streets.
For a slice of history with your purchases, duck into Macy's Center City in the Wanamaker Building (1300 Market St.), where you are serenaded by the music of the Wanamaker Grand Organ as you shop. Out-of-state visitors get extra discounts.
Young hipsters love to pop into the trendy emporiums clustered about Old City to search for modish clothes, new age home designs and vintage furniture. This neighborhood just north of Independence National Historical Park also is dotted with some of the most happening galleries in Philly's art scene. If you're around and searching for things to do this weekend, you can sample wine and hors d'oeuvres during the "First Friday" evening of the month, when galleries host an open house that turns into a wandering street party. The Bourse, a renovated 1895 grain and stock exchange just across from the Liberty Bell at 21 S. 5th St., is a good place for tourists to pick up some souvenirs. Weary shoppers seek refuge in the food court, a comfortable oasis within a stylish multilevel atrium.
Those in the know who also want to feel good about themselves when they shop stop into The Wardrobe Boutique (1822 Spring Garden St.), near the Philadelphia Museum of Art. Proceeds from sales of the gently-used clothing and accessories goes to help local women - and these designer duds can perk up any closet.
South Street, just south of Society Hill, has an eclectic assortment of funky shops with unique baubles. If you're into vintage and have a hankering for the exotic, this is your turf—the scene heats up at night. You can't help but notice Philadelphia's Magic Gardens , a folk art gallery and sculpture garden housed within a whimsical building adorned with mosaics. Antique hounds should note that a few dealers branch off the main drag.
Head a little farther south and you'll come across the Bella Vista neighborhood, home of the 9th Street Italian Market, a place that should be included in all vacation packages. Running along 9th from Wharton to Fitzwater streets, the market tantalizes your senses with the aromas of garlic and freshly baked bread along with the colorful displays of fresh vegetables, pastas, spices and cheeses. For culinary delights sure to tease your taste buds, stop by Di Bruno Bros., a foodie haven brimming with cheeses and other gourmet specialties. The market's a great lunch spot—roasted garlic pizza is a hit at Sarcone's, while locals swear by both Pat's King of Steaks and Geno's Steaks for mouthwatering cheese steaks, a short jaunt south down 9th Street. Fabric Row, at S. 4th Street and Fitzwater, is a hub of textile-related concerns featuring custom draperies, tailors, designer fabrics and sewing supplies. Also in South Philly is the new Miss Demeanor (1729 E. Passyunk), in the old Tom's Prime Meats building—though it's been transformed from a butcher shop to a place for fair-trade dresses and other made-in-America women's clothes.
In Philadelphia's Northern Liberties neighborhood, a few blocks north of the Old City, the Piazza at Schmidt's Commons (2nd Street and Germantown Avenue) is a landscaped open-air plaza surrounded by art studios and boutiques; it's also the site of concerts, festivals and other events. Liberties Walk, 1040 N. American St., is a pedestrian walkway that travels past boutiques and restaurants.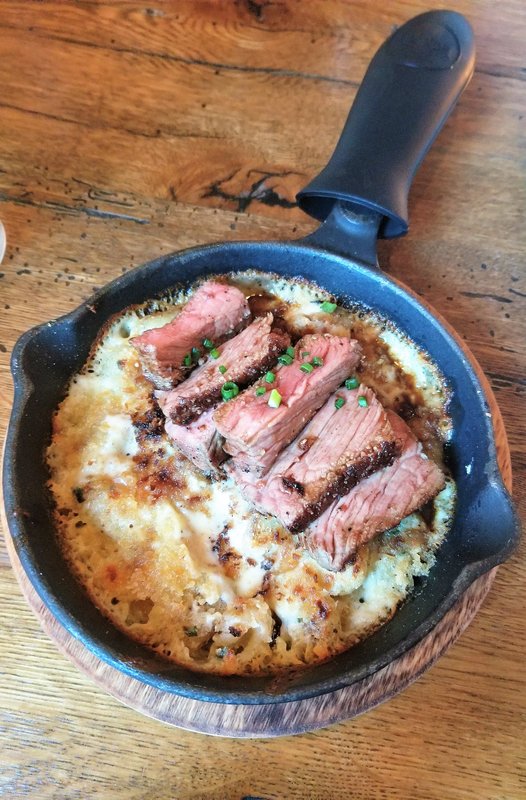 On the fringes of Philly, wander the charming cobblestone streets of pretty Chestnut Hill during your vacation and relish the assortment of some 125 shops. An easy trip from downtown, this northwest enclave with a moneyed vibe attracts those on the prowl for art and antiques, suburbanites out for a spin, and those just happy to park in a quaint café and do a little people watching. Individually owned boutiques touting specialized merchandise co-exist with established chains. About 7 miles northwest of Center City, Main Street Manayunk offers an assortment of galleries and shops interspersed with restaurants. You can browse for home furnishings, jewelry, boutique-style fashions, and vintage and consignment finds.
If you only visit one suburban shopping mall, make it the King of Prussia (US 202 at Schuylkill Expressway), a monstrous labyrinth of stores that makes fighting traffic almost worthwhile. Reputedly the East Coast's largest, the megamall features more than 350 shops and seven major anchors, including Bloomingdale's, Lord & Taylor and Neiman Marcus. You can replenish your energy in one of the numerous eateries, including upscale steakhouse Morton's of Chicago.
Philadelphia Nightlife
Philly is a drinking town, as evidenced by the number of handsome brewpubs and classy lounges. But the city which gave birth to television sensation "American Bandstand" also continues to party hearty with a decent selection of trendy dance clubs and good ol' rock 'n' roll for those looking for things to do this weekend.
Clubs providing entertainment may include cover charges, and usually require drink or food minimums. To avoid surprises, phone ahead and confirm prices, opening hours, scheduled acts and dress codes.
Nowadays, you never know where you'll find great late-night places to eat or drink as pop-up local restaurants, food trucks and beer gardens have been sprouting up everywhere. Here's a list of fun things to do with friends at places where you can grab some drinks, shoot some pool, satisfy hunger pangs or just shoot the breeze with your besties.
Case in point: The Independence Beer Garden (Independence Mall West/(215) 922-7100) offers 20,000 square feet of space to relax and unwind with 40 beers on tap. The new space also offers food and other cocktails for those who aren't into hops but still want great places to eat.
In fact, every neighborhood has its favorite brewpub, but there are definitely standouts. Homey touches like an antique wooden bar, brick accents and an inviting fireplace make young movers and shakers want to snuggle up with a cold one and some first-rate munchies at
The Black Sheep Pub & Restaurant
(Rittenhouse Square/(215) 545-9473).
Fergie's Pub
(Center City/(215) 928-8118), a rip-roaring Irish pub, throws quite a party on St. Pat's Day—the jovial spot attracts a multifarious gang, including those eager for some good music or fresh mussels along with their brew. Savor one of Philly's best burgers with your brew at nearby restaurants such as
Good Dog Bar & Restaurant
(Center City/(215) 985-9600), where youngish patrons like to shoot pool and select tunes from an Internet jukebox amid canine-inspired decor. The packed taproom at
Monk's Cafe
(Center City/(215) 545-7005) specializes in beer from Belgium, with one of the ales actually custom brewed in that country—you might be able to escape the throngs of kids by nabbing a seat at the back bar. An edgy, 20-to-30 something set hangs out at
Standard Tap
(Northern Liberties/(215) 238-0630), home of well-crafted drafts and a cranking jukebox—the pub grub is heavenly, from the roast pork sandwich to the duck confit salad. U-Bahn (Center City/(215) 800-1079) offers local beer, local food and even local music; singer/songwriters perform several times a week.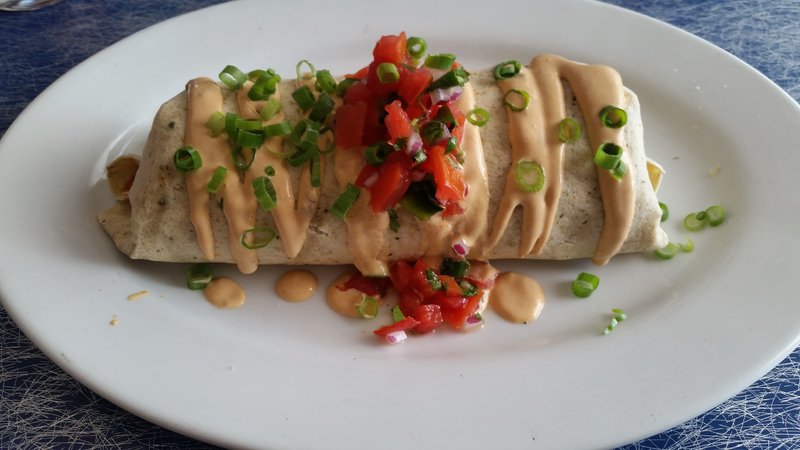 If your idea of fun is a little more physical—more specifically, a sea of bodies gyrating to a thumping beat—then you'll find bliss partying in Philadelphia's dance clubs. Philly's most coveted DJs spin funk, punk, rock 'n' roll, trance, progressive and whatnot in this sleek, high-tech danceteria serving up potent drinks. The party begins behind the retro façade of
Silk City Diner, Bar & Lounge
(Northern Liberties/(215) 592-8838). Grab a nosh at the diner and then migrate to the club, where you can burn the calories on a dance floor accented by disco balls, neon lighting, DJs and live music performances. Or head to The Barbary (Fishtown/(215) 634-7400), which offers DJs about 4 nights per week and live indie bands at least 2 or 3 times per month; you'll find it in a very bustling area across from The Fillmore Philly.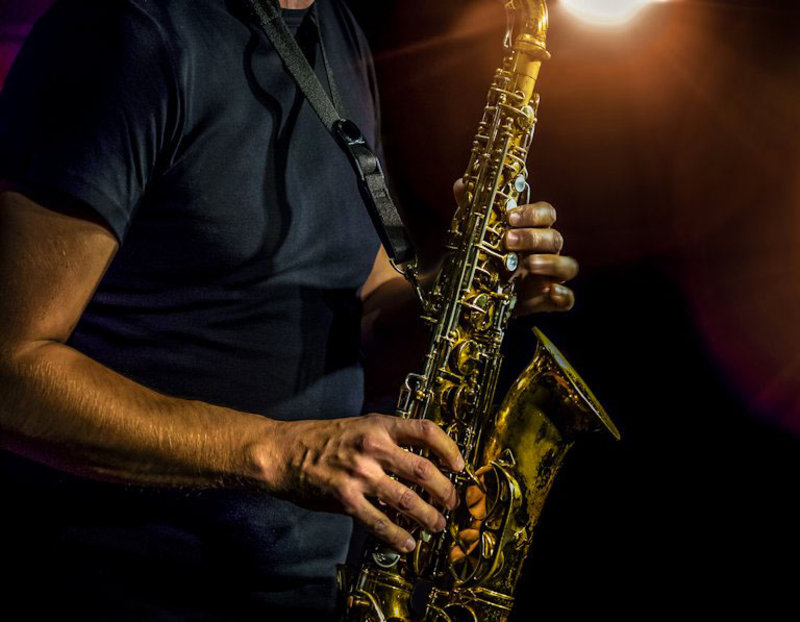 Shutterstock.com/Stocksnapper
Jazz aficionados looking for things for couples to do head to Chris' Jazz Café (Center City/(215) 568-3131), a locally touted joint featuring top hometown acts and the occasional touring show in cozy digs. It's not the tasty soul food that has them singing the blues at
Warmdaddy's
(South Philly/(215) 462-2000)—it's the top-notch sound system. Jam sessions showcase local cool cats at this down-home find with a laid-back vibe during Friday and Saturday evenings and Sunday brunches. The Raven Lounge (Rittenhouse Square/(215) 840-3577), which draws a disparate bunch in search of tunes in an unpretentious atmosphere, has been known to put up a live jazz or blues ensemble on its music stage upstairs. You can take a trip through time and a far-away place to 1930s France by visiting the Paris Bistro & Jazz Café, offering music, French food and drinks every Thursday-Sunday (Chestnut Hill/(215) 242-6200). For cuisine of a more southern American flavor, have a serving of Relish (West Oak Lane/(215) 276-0170) and live jazz Thursday-Saturday. Slip into an intimate jazz parlor six nights at SOUTH (Spring Garden/(215) 600-0220) and move out to the bar or dining hall for some food from that region.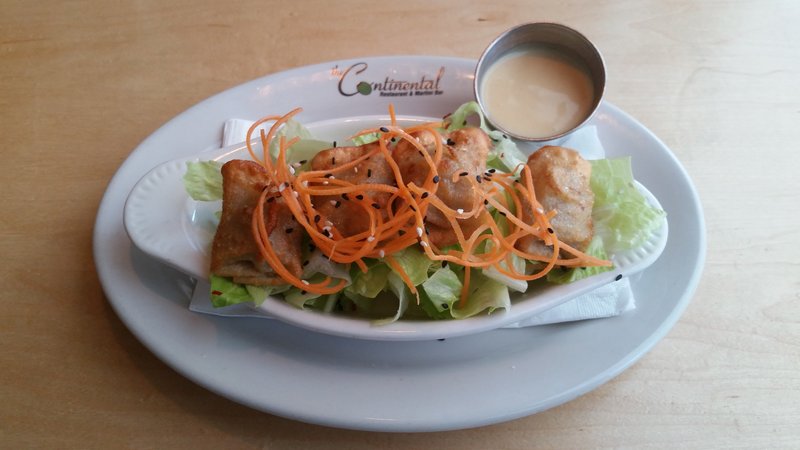 For those who like to sit and sip on their vacation, Philly offers plenty of swank lounges and happening bars. In summer, the rooftop deck at Continental Mid-town (Center City/(215) 567-1800) is a major hangout—inside, a trendy crowd sips apple martinis and soaks up the ambiance of the chicly decorated space. Mellow-minded hipsters who would rather skip the scene, settle in a comfy chair and peruse a decent wine list choose L'Etage (South Street/(215) 592-0656) for a low-key evening with a French flair. For drinkable assets, brave the line at The Franklin Bar (Rittenhouse Square/(267) 467-3277), a snug and dimly lit subterranean speakeasy that captivates patrons with designer cocktails.
If you're not averse to spending some serious coin, you'll relish a costly libation amid Victorian décor reminiscent of the Prohibition era at Vango Skybar & Lounge (Rittenhouse Square/(215) 568-1020). Vango features an outdoor lounge on the top level, where you can sink into plush couches and appreciate a skyline panorama—get there early if you want to avoid the crowd and gaze at the twinkling lights of Center City in peace.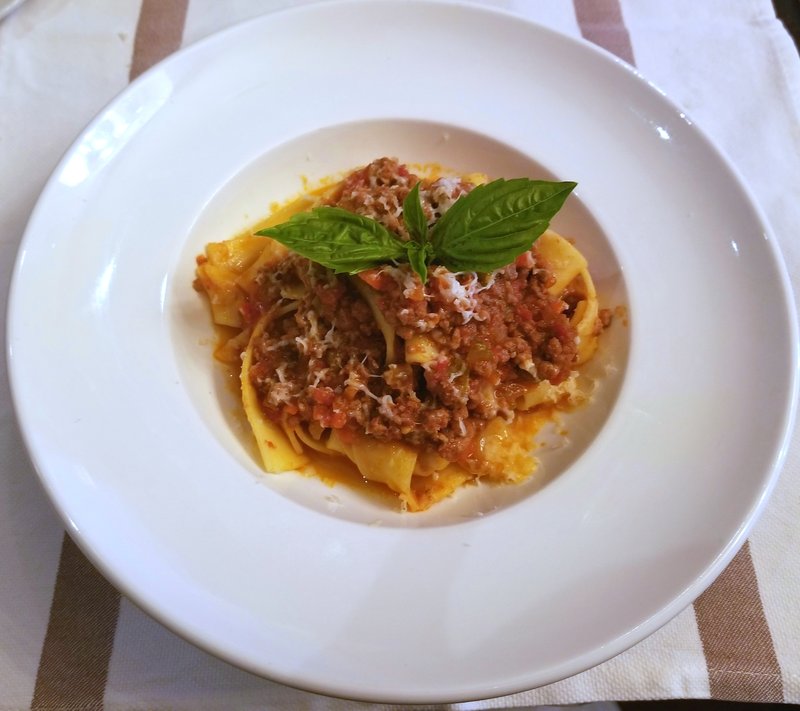 The Old World style wine bar at Panorama (Old City/(215) 922-7800) in the Penn's View Hotel impresses oenophiles with its state-of-the-art dispensing system—if you are new to the wine game, this is a great place to order a "flight," a sampling of five different vintages to taste. Eclectic touches like a wine bottle chandelier, stamped-tin ceiling and exposed brick walls entice connoisseurs at the
Vintage Wine Bar & Bistro
(Center City/(215) 922-3095), where Old City character melds with a new Philadelphia vibe. Reasonable prices along with open-air seating, yummy nibbles and a popular happy hour draw a youngish clientele to Jet Wine Bar (South Street/(215) 735-1116), a friendly and funky neighborhood nook just right for quiet conversation.
Tria Cafe Rittenhouse
(Center City/(215) 972-8742) delights foodies who like to select from the tempting assortment of cheeses and appetizers to pair with their wine (or beer).
But it's rock 'n' roll that's still alive and kicking in the City of Brotherly Love. Twenty-something punkers and rockers infiltrate Trocadero Theatre (Chinatown/(215) 922-6888) in hopes of discovering hard-hitting, edgy talent—the roomy Chinatown club's ornate accents hint at its past stint as a burlesque house. Boot & Saddle (Bella Vista/(267) 639-4528) is a local restaurant and bar, and a venue for live alternative and rock music. Bigger names fill the likes of The Fillmore Philly (Northern Liberties/(215) 309-0150) or Franklin Music Hall (Franklin Square/(215) 627-1332); both seat 2,500.
The focus isn't on mainstream tunes at World Cafe Live (University City/(215) 222-1400), a modernistic live-music venue hosting a diverse global line-up, from indie bands to hip-hop to acoustical performances. Happy hours are a hot bargain. Johnny Brenda's (Northern Liberties/(215) 739-9684) is a gastropub that also happens to have a concert hall upstairs—the small Fishtown space has a welcoming, relaxed feel and showcases indie rock acts and the latest in Philly's rock scene at a value.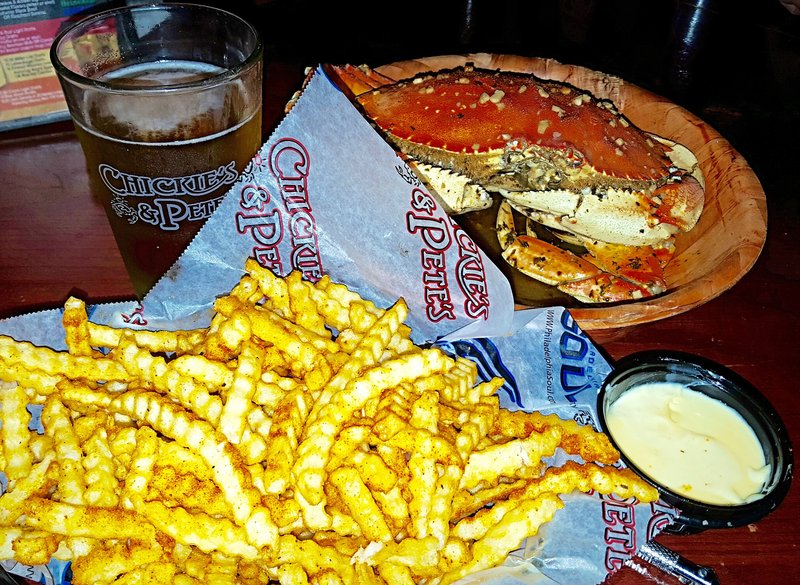 Philly's sports fans are fanatical, and there are lots of watering holes where they like to go get their game on. XFINITY Live! (South Philadelphia/(267) 534-4264), a dining and entertainment complex with a sports theme, presents a range of options for your viewing pleasure—wherever you land, you can rest assured you'll receive a healthy dose of team spirit. In the same part of town, hungry fans ease their jitters by cracking crabs at
Chickie's & Pete's
(South Philadelphia/(215) 218-0500), probably the next best place to catch an Eagles game if home field tickets aren't available. Downtown at Locust Rendezvous (Center City/(215) 985-1163), revved-up spectators are lured by the dive-bar ambiance, ample big screens, cheap beverages and decent vittles. And
McGillin's Olde Ale House
(Center City/(215) 735-5562), a tried-and-true pick that's been serving drafts since the 1860s, always throws open a welcoming door for Philly's "phanatics."
For something completely different, The Rotunda (University City) offers world music, spoken word and theatrical performances and even art exhibits. Admission is free at most events at this alcohol-free venue.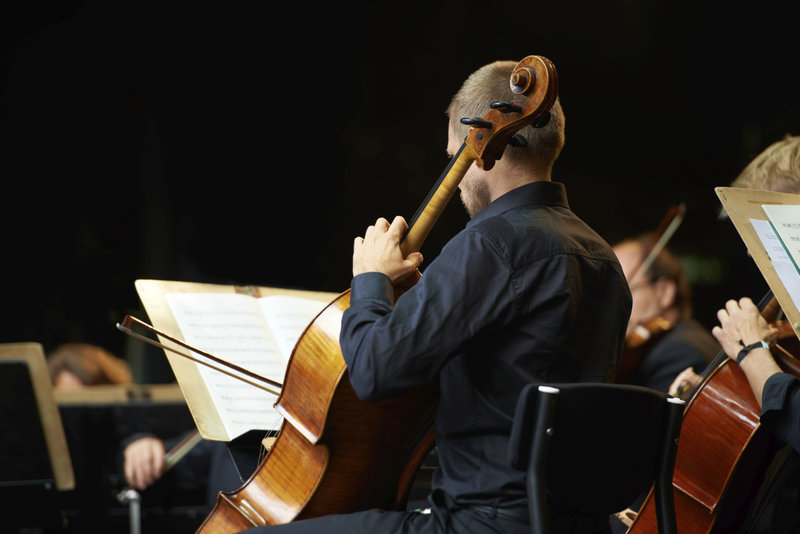 PeopleImages/iStockphoto.com
Philadelphia Performing Arts
The Philadelphia Orchestra, one of the country's finest symphonies that should be included as a stop on any Philly vacation, presents its main season (May-September) in The Kimmel Center for the Performing Arts. The Philly Pops Christmas Spectacular is popular for families looking for fun places to go and fun things to do. The Kimmel Center also hosts Broadway musicals, speakers and special concerts; phone (215) 731-3333 for tickets. Opera Philadelphia and the Pennsylvania Ballet perform at the Academy of Music, one block north at Broad and Locust streets; phone (215) 893-1999 to purchase orchestra, opera and ballet tickets during your trip.
In summer, the orchestra's rich tones ring through Fairmount Park's Mann Center for the Performing Arts. Tickets are sold at the box office, 52nd street and Parkside Avenue; phone (215) 546-7900. Summer concerts and other fun things to do with friends are also held at RiverStage at the Great Plaza at Penn's Landing. Check at the visitor center for times.
Philadelphia theater is popular. The Forrest Theatre presents pre-Broadway and hit shows with name stars; national touring companies appear at the Annenberg Center and the Merriam Theater.
Ideal for excursions in group travel packages, there also are numerous regional and community theater companies, including the Arden Theatre Company, the Bristol Riverside Theatre, the Hedgerow Theatre, the New Freedom Theatre, the People's Light, the Philadelphia Theatre Company, the Prince Theater, the Walnut Street Theatre and the Wilma Theater. College theater can be enjoyed at Temple University or Villanova University.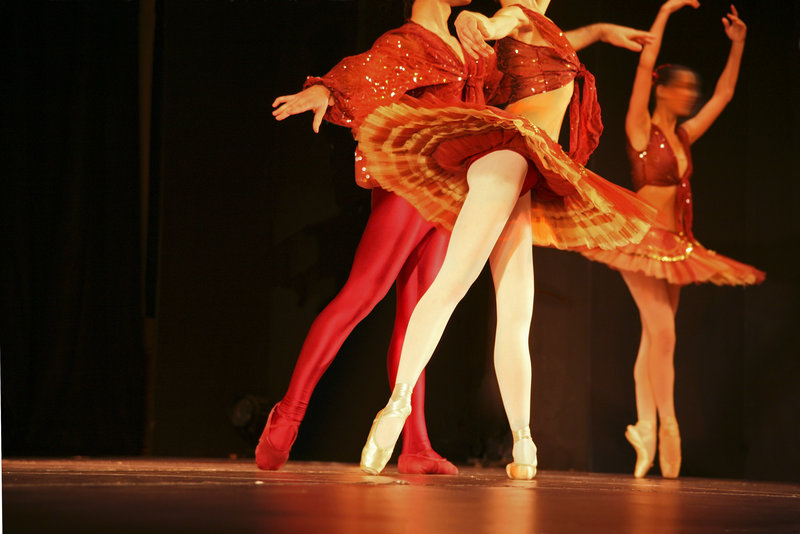 Vasiliki Varvaki/iStockphoto.com
Painted Bride Art Center presents an array of performing arts and music performances as well as art exhibits for those who travel to the city.
Big-name musical artists often perform at the Wells Fargo Center, which also plays host to the city's sports teams; phone (800) 298-4200 for tickets. The city's newest concert venue is The Met Philadelphia, which began life as an opera house built by theater impresario Oscar Hammerstein I (grandfather of Oscar Hammerstein II of Rodgers and Hammerstein fame) in 1908. After many incarnations, including as a movie theater and a church, The Met closed for a number of years, until it was purchased by a developer in 2017, who spent $56 million in renovations. The Met reopened as a stunning entertainment complex with excellent acoustics on December 3, 2018, with a performance by Bob Dylan.
Philadelphia Sports and Recreation
Philadelphia, with a representative in every major sports league—baseball, football, hockey, basketball and soccer—is a paradise for spirited spectator sports fans. The NFL Super Bowl LII champion Eagles play at Philadelphia's Lincoln Financial Field at S. Broad and Pattison streets; and the Phillies of baseball's National League suit up at Citizens Bank Park, 10th Street and Pattison Avenue. The Wells Fargo Center, also at S. Broad and Pattison streets, plays host to the NHL's Flyers and the NBA's 76ers. For ticket information, phone (215) 463-1000 for the Phillies; (267) 570-4150 for the Eagles; (215) 339-7676 for the 76ers; and (215) 218-7825 for the Flyers. Philly's newest team, the Philadelphia Union, plays soccer at Talen Energy Stadium in nearby Chester; (877) 218-6466.
Rowing is popular on the Schuylkill River; sculls are often seen skimming the water. Periodic races and spectacular annual rowing regattas can be seen from Fairmount Park.
Polo is played by the suburban Brandywine Polo Club, which has games on Sunday and Friday June through September; phone (610) 268-8692. Cricket matches are held in Fairmount Park on weekends in the summer.
Fairmount Park caters to nearly everyone's recreational appetite, with archery, bicycling, canoeing, fishing, golf, hiking, horseback riding, lawn bowling and tennis.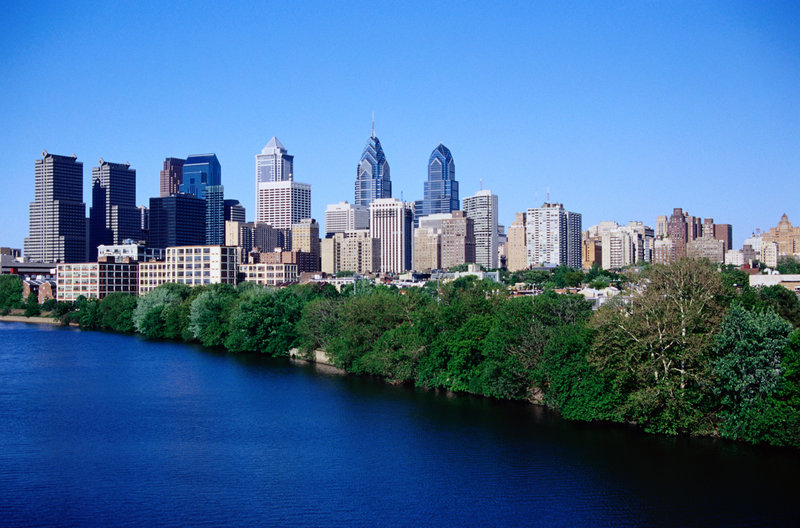 Getty Images/Donovan Reese
From the Schuylkill River Trail (a small portion of which runs through Philadelphia) to the D&L Trail, there are plenty of hiking, jogging and biking opportunities. Maps showing good routes for running and walking are available at downtown hotels. Runners enjoy the Philadelphia Rock 'n' Roll Half-Marathon in September and the full Philadelphia Marathon through the historic city each November. Note: The Bartram Trail section of the Schuylkill River Trail is near, or crosses, state game lands, so wearing blaze orange is recommended during hunting seasons; contact the Pennsylvania Game Commission, (717) 787-4250, for details.
You can rent a bike through Indego, the city's bike share program; phone (844) 446-3346.
If you want to play the ponies, Parx Casino and Racing in Bensalem offers Thoroughbred racing all year; phone (215) 639-9000. Delaware Park, near Wilmington, Del., offers Thoroughbred races summer through fall; phone (800) 417-5687.
Note: Policies concerning admittance of children to pari-mutuel betting facilities vary. Phone for information.
The
Spirit of Philadelphia
offers narrated 2-hour lunch and dinner sightseeing cruises on the Delaware River. Cruises depart from Columbus Boulevard and Lombard Circle at Penn's Landing; phone (866) 394-8439.
The heart of historic Philadelphia lends itself to a walking tour. A stroll through the narrow cobblestone streets among restored Georgian and Colonial buildings is the best way to discover the essence of the city and to assimilate its 18th-century atmosphere during your vacation. A good way to see historic Philadelphia is to combine the walking tour with stops at the attractions along the way. The names of sites listed in detail in the Attractions section are printed in bold type. Even if you do not tour a listed site, reading the attraction listing when you reach that point will make the tour more interesting. This tour takes approximately 5 hours, which allows for a leisurely pace.
Start at City Hall at Centre Square. Walking east on Market Street, you pass Macy's department store on the right. If you're in this area on a weekday morning, stop in for the 45-minute 11 a.m. tour of the historic Wanamaker building ($12); phone (215) 241-9000, ext. 2408. Advance reservations are recommended.
Continue east on Market Street to 7th Street, where you will find the Declaration House.
Cross 7th Street to the Philadelphia History Museum at the Atwater Kent. Upon leaving the museum, take the walkway to the right to 6th Street for a stop at the Liberty Bell Center, which houses the famous symbol of American freedom. From there, walk across Chestnut Street to Independence Hall, a destination everyone should visit during a trip to Philadelphia.
Within the next 3 blocks of Chestnut are numerous historical buildings that are part of the Independence National Historical Park. They include Congress Hall and Old City Hall, which flank Independence Hall; Second Bank of the United States Portrait Gallery; the New Hall Military Museum; Carpenters' Hall; Todd House; and the Bishop White House.
Facing Independence Hall is the renovated Philadelphia Bourse. The historic merchants' exchange now houses shops, restaurants and an information center on the first floor.
Just east on Chestnut Street is a path leading to Franklin Court, where a steel frame suggests the shape of Franklin's home, destroyed in 1812. Traces of the original foundation are visible.
From Franklin Court, exit onto Market Street and walk east to 2nd Street. Take 2nd Street north to Christ Church, on the left. Continue north 1.5 blocks, then stroll through Elfreth's Alley on the right. The 6-foot-wide alley is an interesting destination lined with a number of quaint, modest houses from the early 1700s. Farther north on 2nd Street is Fireman's Hall Museum, a museum depicting the history of fire fighting in America with memorabilia, graphics, films and antique equipment.
From this point turn around and return to Arch Street. Turn right on Arch Street and walk a half-block to the Betsy Ross House, on your right. After a visit, proceed west and cross 3rd Street toward the Historic Arch Street Meeting House, a Quaker gathering place since the early 1800s, which is on the left. The next block is occupied by The United States Mint, where pocket change and commemorative coins are made.
To end the tour, walk south to Market Street on 5th Street. You will pass the Free Quaker Meeting House on the right. Once on Market Street you can rest your feet, relax and refresh at one of the many restaurants in the area. At City Tavern, tucked away at 2nd and Walnut, diners experience a taste of the Colonial past. The 1792 building was once an unofficial meeting place for the First Continental Congress.
Another excellent area for the visitor on foot is Penn's Landing, which hosts concerts, events and other things to do in Philadelphia during summer. Catch a glimpse of Philadelphia's nautical past at the Independence Seaport Museum, home to the World War II submarine Becuna. The Philadelphia Vietnam Veterans Memorial and Spruce Street Harbor Park, Columbus Boulevard and Spruce Street, also are at Penn's Landing.
Pennsylvania Quest for Freedom: Philadelphia, features stops showcasing African-American history, including the Underground Railroad. Brochures can be picked up at the Independence Visitor Center and at many of the tour's sites.
The Historic Philadelphia Center offers brochures about the Once Upon A Nation storytelling program. Between Memorial Day and Labor Day, there are 10 benches scattered throughout historic Philadelphia where passersby can stop to listen to stories about historic sites and influential people from the past.
Philadelphia boasts nearly 4,000 murals, with some 1,800 on display, so check some out while you're in the city. Forty murals in Center City make up Mural Mile; a plaque at each stop describes the work.
Walk north on 5th Street. Stop at Christ Church's modest burial ground, where Benjamin Franklin and other signers of the Declaration of Independence are interred.
When you're wondering what to do in the late afternoon, head southeast to Headhouse Square (Lombard and S. 3rd streets). Need to rest your feet? Take a romantic horse-drawn carriage ride from Independence Park on Market Street between 5th and 6th streets. You'll meander through Society Hill's 18th-century cobblestone streets; the architecture, row houses and intimate courtyards cast fabulous shadows as twilight beckons.
In a city with dozens of attractions, you may have trouble deciding where to spend your time on your vacation. Here are the highlights for this destination, as chosen by AAA editors. GEMs are "Great Experiences for Members."
Historical Lessons Made Fun for Your Trip
A List of Many Things to Do This Weekend
At Washington Crossing Historic Park, you'll see the spot where boats spirited the "man-who-could-not-tell-a-lie" and his troops to battle across the Delaware. Skirmishes at Trenton and Princeton were resounding victories for the Continental Army—turning the tide in the War for Independence.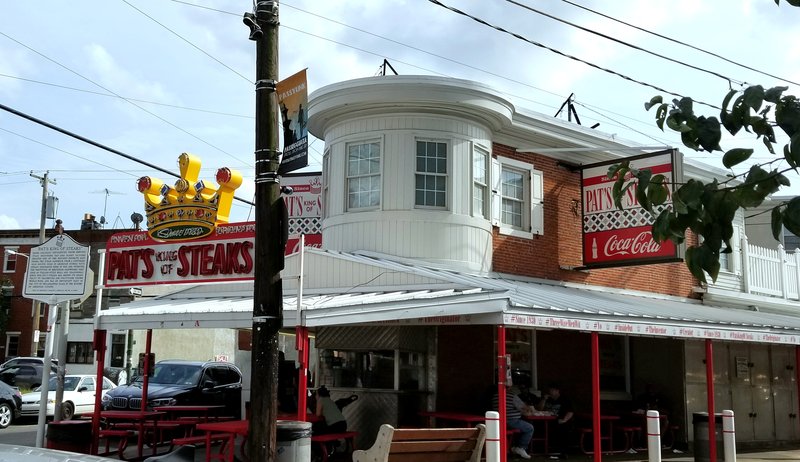 Best Restaurants in Philadelphia
Our favorites include some of this destination's best local restaurants—from fine dining to simple fare.
The first question for most visitors to the City of Brotherly Love is not "Where's the Liberty Bell?" Instead, tourists want to know the best place for a Philly Cheesesteak—a hot topic of debate among the locals.
According to legend, Pat Olivieri created the first cheesesteak on his hot dog griddle after getting bored with the same old lunch. His new sandwich became so popular that he opened
Pat's King of Steaks
in South Philadelphia. As with any good idea, competition quickly rose with the opening of
Geno's Steaks
on the opposite corner. When the craving for a cheesesteak hits and you're wondering where to eat, natives head down to the corner of Passyunk Avenue and 9th Street.
Ordering your steak is almost as important as paying for it, so be sure to scrutinize the instructions at the order window before getting into line. Any hesitation and you'll be expelled to the back (either by the staff or the patrons behind you). Toss a coin and take your pick—both restaurants serve up a fantastic sandwich and an entertaining crowd, 24 hours a day.
With thick bread, sharp provolone and juicy sliced beef, the cheesesteak at
Tony Luke's
is definitely in the running for the city's best. Unlike many of its steak-peddling brethren, this restaurant also serves a variety of equally tasty items, including a sinful roast-pork sandwich and even a few vegetarian offerings. This is one of the few steak shops with indoor seating; service is quick and surprisingly friendly. Check out the "Wall of Stars" to see who else dropped by for an Old Philly-style sandwich.
Where to Eat in Philadelphia
For a good beer and a great burger, check out
Butcher Bar
. While you may be tempted by the royale with cheese, go for the free-range bison burger. Topped with gooey boursin and wine-glazed onions, this is a sandwich that can't be beat. If your whole crew craves meat, call ahead to order "The Trough," a $300 feast including rotisserie chicken, wild boar ribs, house-made sausages, house-smoked bacon, Korean short ribs and fries, plus the chef's choice cut of the day. Order a round of craft beers or a couple of bottles of wine to wash it all down.
When looking for things to do after a long day at work, young professionals flock to
Sampan
for their spectacular happy hour specials on drinks and the kitchen's Asian-inspired menu. The kitchen serves shareable plates centered around meat and seafood, with a handful of vegetarian bites as well. During the summer the back patio, Graffiti Bar, offers an urban tiki bar atmosphere perfect for meeting someone new.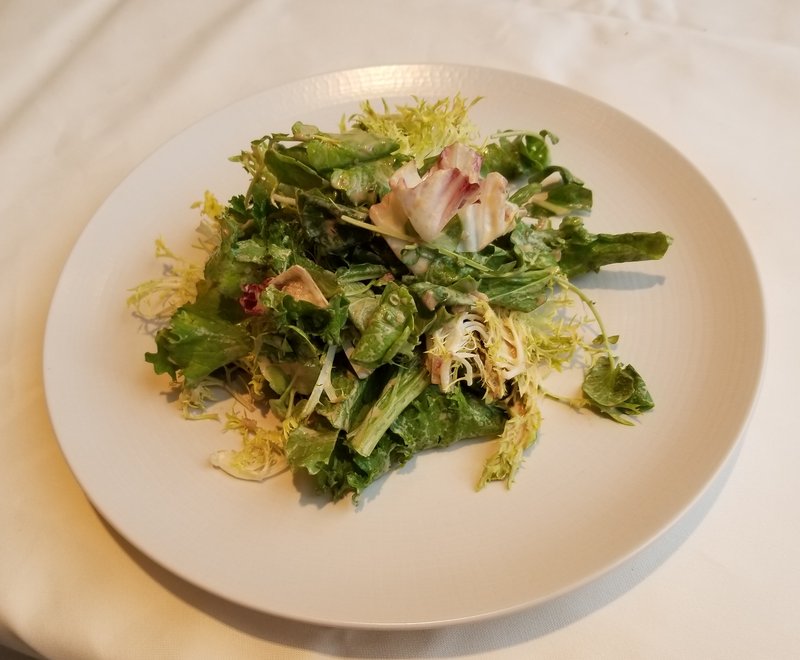 Suraya
's magnificent enclosed patio as well as the brightly tiled walls and flooring in the dining room will sweep you away to the Middle East within the heart of Fishtown. One of the most acclaimed new restaurants in the country, the kitchen serves a flavorful menu of Lebanese cuisine, wine and cocktails. If you don't have the cash to splurge on dinner, breakfast and lunch offerings are a steal. The café sells delicious coffee, tea and both sweet and savory pastries to get your day started off on the right foot. Happy hour at the bar is also a steal, with specials on the cocktail menu and several of the mezze dishes.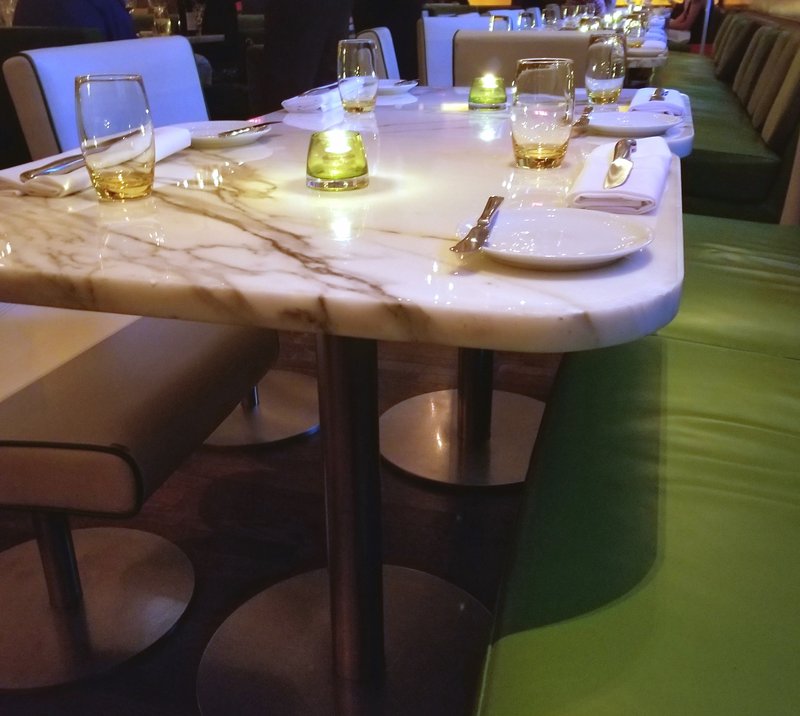 Since entrepreneur Stephen Starr added
Barclay Prime
to his dazzling string of local restaurants, the acclaim from critics and patrons alike has been lavish. If you're looking for the most expensive cheesesteak in Philadelphia—$120, featuring Wagyu beef—you'll find it at this gem on Rittenhouse Square. The combination of formal dining and mouthwatering steaks and chops makes Barclay Prime the perfect choice for a night on the town. For a cost-effective sampling of the menu, the Lunchbox includes soup or salad, an entrée, a side dish and dessert.
Something to Eat for Everyone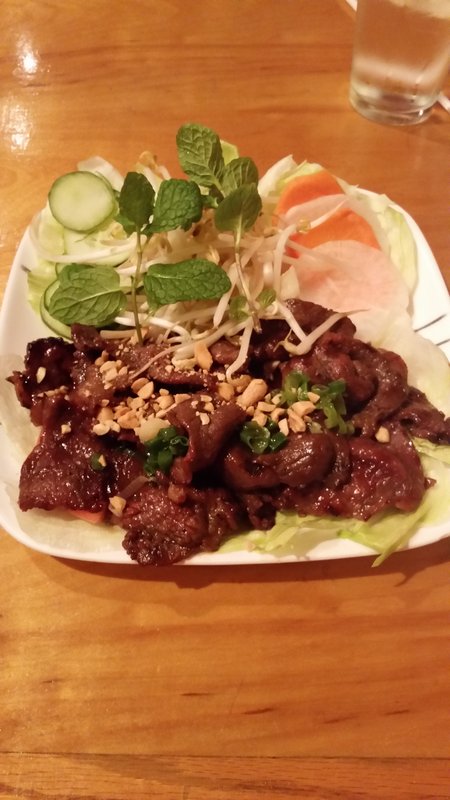 With a clean and comfortable atmosphere,
Vietnam Restaurant
is popular with everyone from college students to the crowd from city hall. A wide variety of noodle dishes, vegetarian options and an unexpectedly large appetizer menu only add to the appeal. This Center City favorite serves beer and wine, with a decent list at fair prices. Reservations are not accepted, but those in the know are more than willing to wait. For a memorable sunset view, ask for a seat on the third floor.
An imposing gilded statue of Buddha greets patrons at
Buddakan,
a modern and decadently designed establishment in Old City that should be included in your trip. A communal 22-seat table glows at the center of the restaurant, affording its guests a view of the stylish, well-dressed crowd. Start out the night with a shared pitcher of Zen-gria or any of the bar's ever-changing cocktails. All the Asian fusion dishes are large enough to share—a blessing when the menu includes so many creative and flavorful choices. In addition to a stellar dinner menu, the dim sum menu offers an elevated take on sticky rice with Dungeness crab and vegetable rice with coconut curry foam. Desserts are works of Zen art, sculpted into gravity-defying shapes.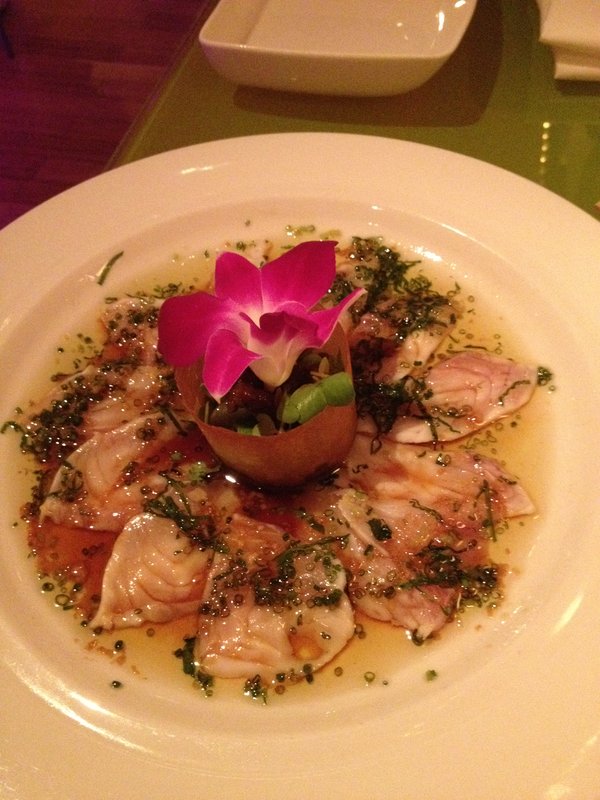 Once you've spotted the red lantern and blue door, head into
Royal Sushi and Izakaya
where you'll find a vibrant atmosphere for both casual and fine dining. Booking a reservation in the intimate 10-seat sushi bar affords you an upscale omakase meal, a dining experience where you put the responsibility for your entire evening's menu into the chef's accomplished hands. Alternatively, the main bar and dining space offers a menu of appetizer-sized plates of grilled yakitori, street foods and maki rolls. The kitchen is open until 1 a.m. every night, just in case you have a late-night craving for grilled shishito peppers or French fries topped with spicy kewpie mayo.
For the best in underground dining, don't miss
Ristorante La Buca.
The name means "cave" in Italian. Decorated with warm colors and Tuscan frescoes, this space hardly feels like a basement. Philadelphians know they'll never have a bad meal here, especially with a fresh seafood selection. After an enjoyable afternoon at Washington Square Park or historic Independence Hall, you're only a short stroll—and a long flight of stairs—away from a hearty Tuscan meal.
For a modern (and surface-level) take on Italian food,
Wm. Mulherin's Sons
buzzing dining rooms are constantly filled with foodies seeking one of the premier tables in town. The wood-fired oven serves up crispy pizzas and steaks, while the delicate menu of appetizers and pastas are the perfect shareable start to your meal. Reservations are a must on weekends, but it's worth a gamble to pop in around 5 or 6 to see if you can score a table or seat at the polished wood bar.
In a neighborhood full of African restaurants, University City's
Abyssinia Ethiopian Restaurant
stands out with its quality ingredients and hospitable staff. The authentic Ethiopian platters of meats and vegetables are perfectly prepared, and the heat of these deliciously spicy dishes can be adjusted to suit your taste. Fans of the ethnic restaurants in the Adams Morgan district of Washington, D.C., will feel at home in Abyssinia.
One of the best restaurants in town,
Vedge
offers a fine dining experience with a kitchen serving solely vegetarian cuisine. While the menu changes constantly based on seasonality and freshness, they are best known for their rutabaga-based "cheez whiz" served with fresh-baked pretzel bread and house pickles. The bar offers a world-class menu of cocktails and biodynamic, organic and sustainably grown wines. Regardless of your diet, it's a unique experience that can't be missed.
Philadelphia's calendar is packed throughout the year with events and fun things to do including the huge Mummers and Thanksgiving Day parades, flower and antiques shows, and folk festivals.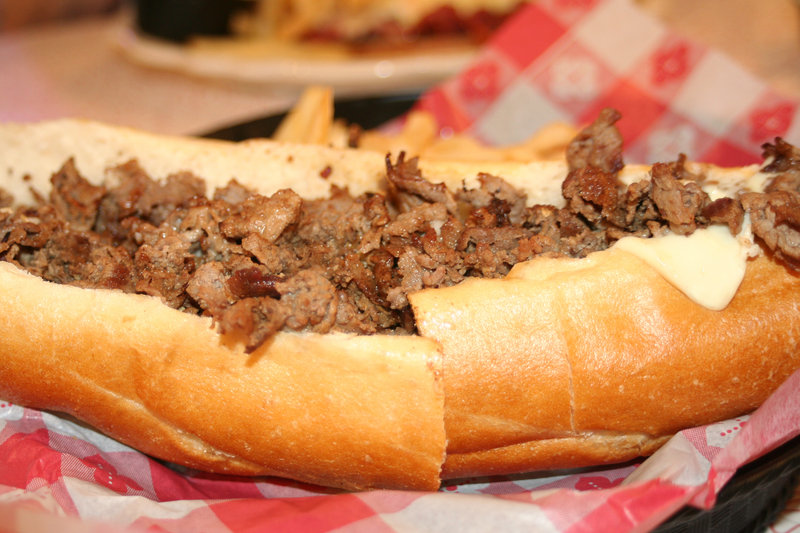 iStockphoto.com/Photobuff
CityPASS
The Go Philadelphia pass is an all-access digital pass that provides admission to more than 30 top area attractions. There are different passes to suit, whether you want to choose the number of days or attractions to visit. Save up to 45 percent on admission to popular attractions such as the Franklin Institute science museum, One Liberty Observation Deck, Eastern State Penitentiary, the Betsy Ross House, the Adventure Aquarium, the Philadelphia Zoo, and many other tours and attractions. It is available online or over the phone (800) 887-9103.
Philly Cheesesteaks
Want a great sandwich? Slice some medium-roasted eye of chuck very thin. Pros from nearby restaurants use thin-sliced rib-eye quick cooked on a hot grill with a little oil. Slap the hot meat on a fresh-baked Italian roll. Douse the concoction with heated Cheez Whiz and fried onions. In Philly you order this by saying, "Gimme a whiz-wit." Don't forget to add hot cherry peppers. Now you've got the recipe for a Philly cheesesteak (yes, it's one word). And to Philadelphians, this sandwich is manna and ambrosia rolled into one.
But where did it come from? It all started in 1932 at
Pat's King of Steaks
. Legend has it that Pat Olivieri, who started with a hot dog stand, soon grew tired of eating frankfurters. One day, for his own lunch, he threw some steak on a hot dog bun; a passing cab driver saw the creation and ordered a cheesesteak on the spot. A sandwich was born, no advertising required.
Now, how does one decide where to eat to find the best cheesesteak? In Philly, it's a topic of hot debate. Of course, the unofficial home of cheesesteaks is Pat's. This is the place for purists.
But "upstart"
Geno's Steaks
, founded in the 1960s, does a rocking business, too. Both are located at the corner of Passyunk Avenue and 9th Street in the heart of South Philly. And both places are often packed, even if they are positioned just across the street from each other.
The deliberation over who serves the best cheesesteak—Pat's or Geno's—goes on every night, all night. But that doesn't stop the bustling crowds from packing it in after midnight, when the cheesesteak is a late-night tradition. Grab a seat outdoors and enjoy the locals. Even as the rooster crows, you'll find suburbanites and old couples munching alongside college kids and sports stars.
Philly's Neighborhoods
During your trip to Philadelphia, you may opt to explore some of the city's unique communities. Below is a sampling of locales in close proximity to the downtown Center City area.
Bella Vista: Nestled roughly between South Street and Washington Avenue, this is the site of the Italian Market, a tribute to the culinary senses founded by Italian immigrants and reminiscent of European street markets. You'll see everything from lush produce and flowers to sausages and seafood at this bustling enclave of South Philly spanning 9th Street. Gourmet groceries offer fresh pasta, marinated mozzarella and spices, while bakeries tempt with biscotti, tomato pie and breads. And the heavenly smells wafting from trattorias lining the street may lure you in for some pizza, spaghetti and meatballs, or other favorites. Both Geno's Steaks and Pat's King of Steaks (the cheesesteak mavens) are just a couple of blocks south on East Passyunk Avenue.
Chinatown: With its plethora of authentic Asian restaurants and location adjacent to the Convention Center and Reading Terminal Market, this is a must-see area for visitors.
East Passyunk: Home to Four Diamond
Laurel
, a Top Chef winner, as well as a variety of Italian spots and casual gastropubs, this is a super-walkable foodie destination that culminates at the junction of South 9th Street and East Passyunk Avenue, where Pat's King of Steaks and Geno's Steaks are both located.
Fairmount: In the northwest quadrant of the city extending from downtown's edge, this area boasts Fairmount Park and "Museum Row." The park's graceful landscape, punctuated by outdoor sculptures and historic houses, provides plentiful recreational opportunities for urbanites and is a great place for a stroll and other fun things for couples to do. The Philadelphia Museum of Art, The Barnes Foundation, Rodin Museum, Philadelphia Zoo and a host of other attractions provide hours of pleasure.
Fishtown: Formerly home to factories and fisheries, this mixed residential neighborhood 2 miles north of Old City comes alive at night. Prime people-watching opportunities abound in the bars, brewpubs and restaurants that line the junction of Frankford and Girard avenues. By day, there are great spots to grab a coffee (try La Colombe at 1335 Frankford Ave. or Coffee House Too at 2514 E. York St.) or do some shopping at an assortment of shops and art galleries.
Old City: Ask any AAA travel agent , and they'll likely recommend this historic area. Birthplace of our nation, Old City encompasses Independence National Historical Park, where the Declaration of Independence and U.S. Constitution were signed and the Liberty Bell chimed. It's also home to cobbled Elfreth's Alley, the charming Betsy Ross House, a variety of hip restaurants and trendy nightspots. Wander the area on your own, or hire a horse-drawn carriage and ride in the style of yesteryear.
Rittenhouse: Downtown's Rittenhouse district has been synonymous with elegance and class since the mid-1800s, when elaborate mansions were constructed bordering Rittenhouse Square at 18th and Walnut. Today, ritzy condos, high-end hotels and upscale local restaurants prevail. Rittenhouse Row, just north of the square, is a cornucopia of fashionable shops, many clustered on Walnut and Sansom streets, while Broad Street, the city's performing arts mecca, is just a few blocks east.
Society Hill: South of the historical park, this storied neighborhood is a must for architecture buffs keen to observe a stunning selection of Colonial and Federal homes, accented by quaint courtyards and cobblestone streets. If you'd like to peek inside one of these masterpieces, you can tour the Powel House, a stately Georgian mansion where a ballroom dance was held honoring George and Martha Washington's 20th wedding anniversary.
Dating from the late 1600s, markets have served as an integral feature of Philadelphia society. It's easy to envision crowds thriving in the hustle and bustle of these lively outdoor meeting places, making selections among the colorful food stalls, bartering with merchants and chatting with neighbors to secure the latest gossip.
By the mid-19th century, the earlier open-air markets were no longer fashionable, mostly due to cleanliness and health concerns. Ultimately, two indoor shopping places were developed in the area of 12th and Market streets. They eventually served as the inspiration for Reading Terminal Market, which sprang to life in 1892 and today still hosts many things to do.
The concept behind the market, tucked beneath the Reading Railroad's train shed, was that travelers could purchase reasonably priced goods before their journey. It boasted Philadelphia's largest refrigeration facility and nearly 78,000 square feet of space organized into a grid. And suburban dwellers could have their grocery orders transported via train, a novelty at the time.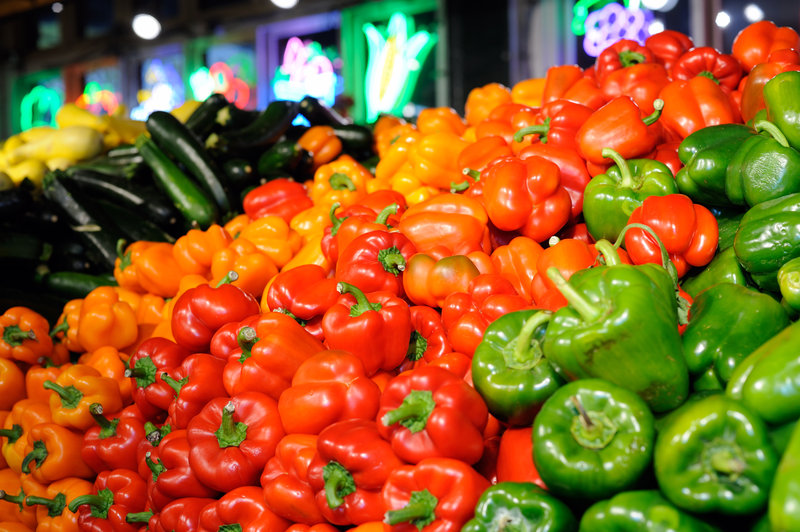 iStockphoto.com/aimintang
The market had its share of hard times. Despite the Depression, war and the decline of the railroad, the resilient facility continued to squeak by, even with the end of Reading Railroad's business (and consequently the upstairs foot traffic) in the 1970s. Things turned around when construction began to convert the Reading Terminal into a grand access point to a newly planned convention center. The beloved market could not be ignored and it, too, received a much-needed boost.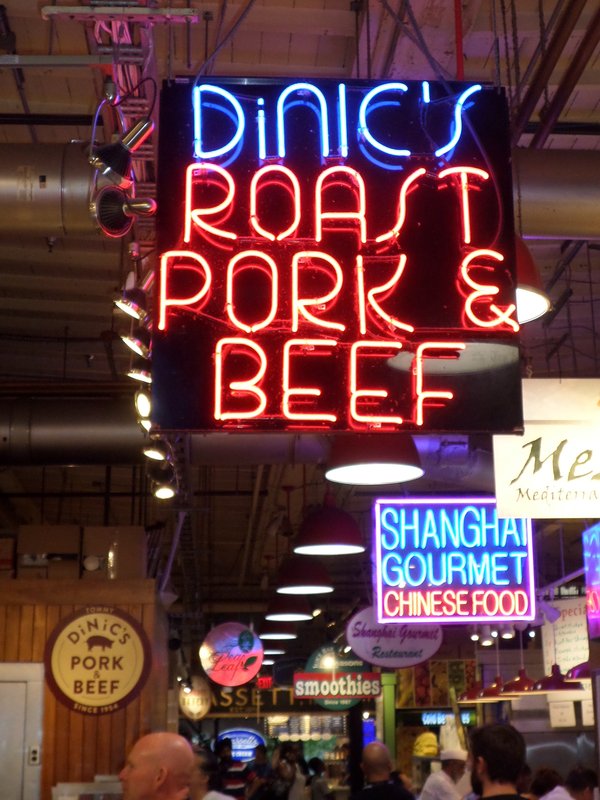 Today, Reading Terminal Market is a flourishing foodie haven, providing gastronomic bliss to residents and visitors alike. A variety of vendors provide breakfast and lunch fare, snacks and ethnic specialties available for dine-in or take out, including mouthwatering baked goods, produce, meat, confections and seafood. Periodically, live music is offered in the vibrant market, and a tour included in many vacation packages focusing on history and iconic Philly treats is offered on Wednesday and Saturday for a fee. Books, crafts, jewelry, clothing and gourmet items also satisfy the whims of shoppers, who will find the market open Mon.-Sat. 8-6, Sun. 9-5 (closed major holidays); for additional information phone (215) 922-2317.