In DepthSo, why is the Liberty Bell cracked?
There are many tales concerning the circumstances of the bell's first crack, but consensus has it that the fracture dangerously expanded and ultimately rendered the bell unusable after it rang in 1846 to commemorate George Washington's birthday. It was probably a fitting occasion for its final performance.
Philadelphia teems with icons like this hallowed bell that inspire an undeniable sense of history and awe. These vestiges of the past send shivers down the spines of visitors and residents alike as it hits home that this is indeed America's birthplace. Have lunch at City Tavern like Washington did, or tour Christ Church, where he was a parishioner, along with Benjamin Franklin and some members of Congress. Then wander inside the Betsy Ross House to learn about the woman who reputedly sewed the first stars and stripes on Old Glory.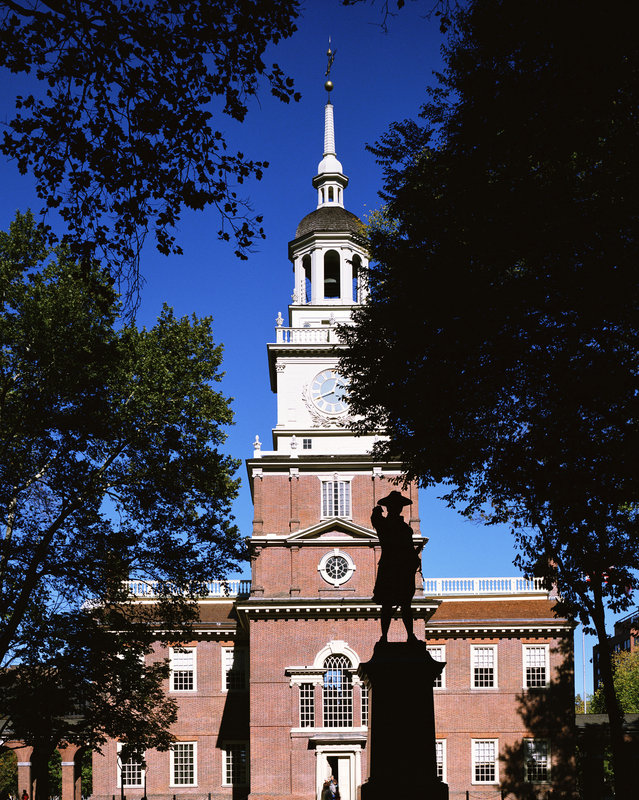 Getty Images/C Borland/PhotoLink
To experience Philadelphia to the fullest, a good place to start is where it all began: Independence National Historical Park. You can easily spend the entire day here, exploring landmarks that represent the nation's founding. There's Congress Hall, the site that hosted the inauguration of John Adams and the second inauguration of Washington, and of course, that famous bell.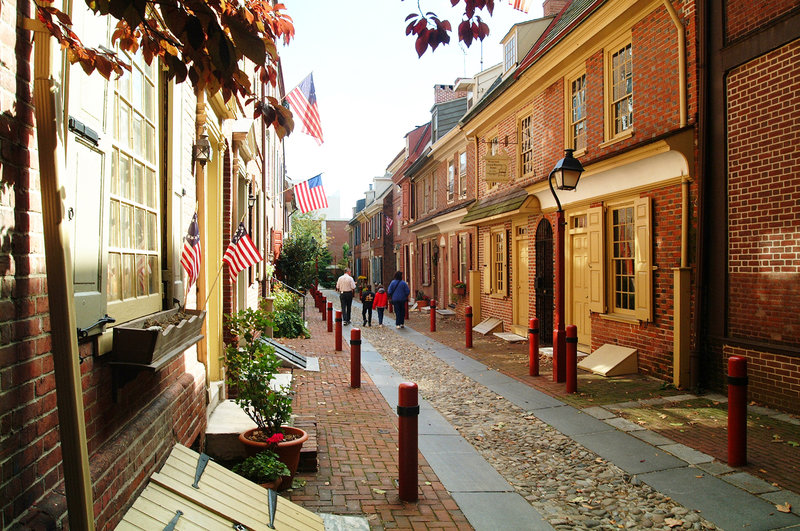 PHLCVB
Outside of this historic square mile, there are other nooks and crannies of the Old City ripe for exploration. Stroll down narrow Elfreth's Alley, said to be America's oldest continuously inhabited residential street. Take the self-guiding tour at the U.S. Mint to see the birth of currency, or learn about Quaker life at the brick Historic Arch Street Meeting House, built as a gathering spot in 1804. Spend some time at the Museum of the American Revolution, which details the events leading up to the Revolutionary War, and examine its collections, including the tent used by George Washington during the war.
Now that you have a sense of the old, you can appreciate the new. Skyscrapers like Comcast Center, One Liberty Place and Three Logan Square soar over Center City, and statues of historical figures meld with those of modern day heroes. You can get a closer look at the commanding statue of city founder William Penn presiding over his "City of Brotherly Love" from a perch atop City Hall's clock tower.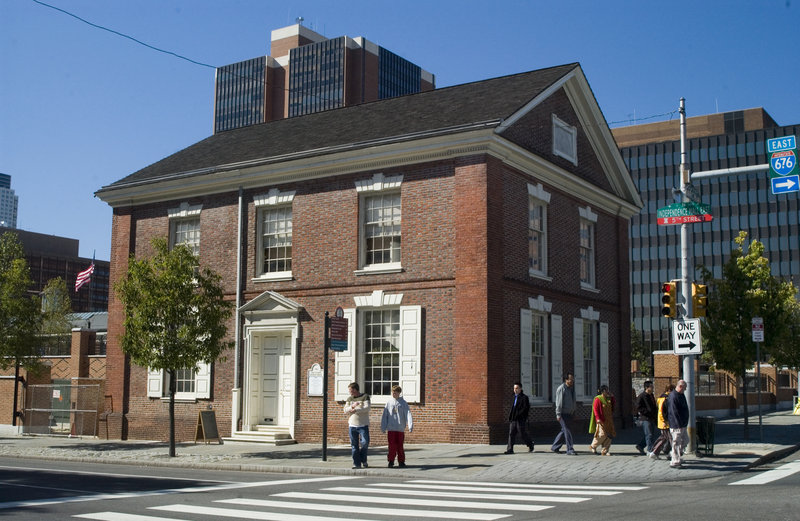 AAA/Photo submitted by Denise Campbell
Penn's brotherly love and the strong sense of family and tradition instilled by the Quakers are still values held near and dear to Philadelphians. Philly's neighborhoods have histories of their own. To the south, there's Bella Vista, characterized by the colorful, aromatic Italian Market. In Chinatown, diners can indulge culinary cravings at all hours. Handsome 18th-century Colonials flanked by quaint courtyards grace the fashionably preserved Society Hill area, while Rittenhouse Square exudes luxury and wealth.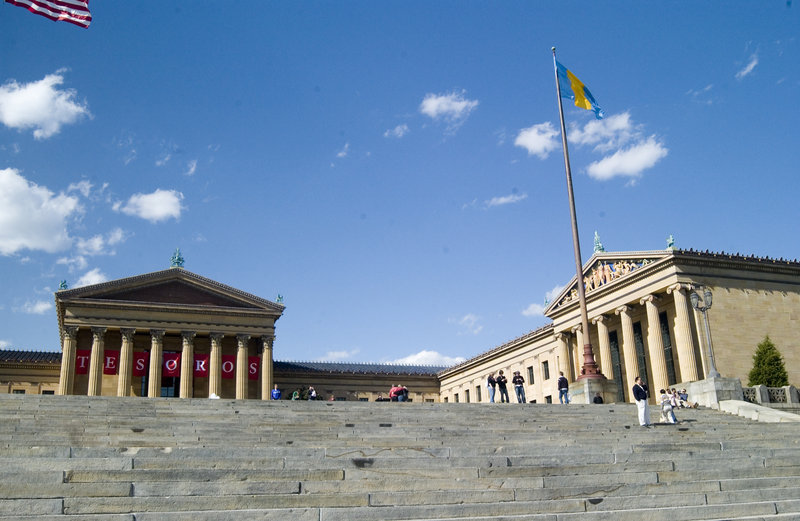 AAA/Photo submitted by Denise Campbell
Although many head to Philadelphia to explore attractions focusing on history and patriotism, a healthy shopping, dining, cultural and sports scene also are part of the mix. The Philadelphia Museum of Art houses great works of art, and immortalizes fictional boxer Rocky Balboa with his larger-than-life likeness at the base of its steps. The Philadelphia Orchestra offers a popular summer concert series, and the Pennsylvania Ballet's annual "Nutcracker" performances enchant holiday audiences. The Franklin Institute and Philadelphia Zoo stimulate the imaginations of all ages.
And Philadelphians turn out in droves to show their love for the Phillies (baseball), Eagles (football), Flyers (hockey), 76ers (basketball) and Union (soccer).