Portland Events
In addition to its many cultural and historic landmarks, this destination hosts a number of outstanding festivals and events that may coincide with your visit.
End of Winter Jazz
Celebrating Black history month in late February, the Portland Jazz Festival brings together top jazz musicians from around the world as well as talented local artists for nearly 2 weeks of performances at venues downtown. The festival also features lectures and films highlighting various aspects of America's jazz heritage.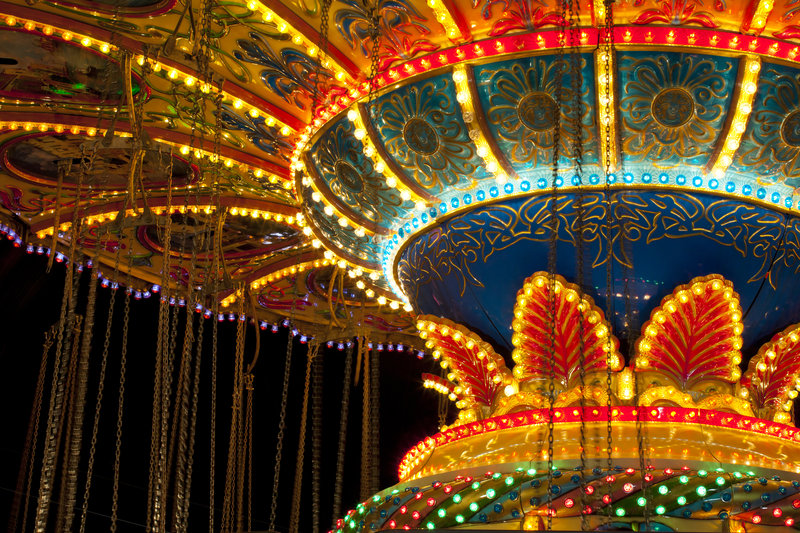 iStockphoto.com/wholden
Let the fair begin! Family fun is guaranteed at the Multnomah County Fair , held over Memorial Day weekend at Oaks Park . This event has taken place for more than a century and has everything you might expect at an old-fashioned county fair: amusement and pony rides, carnival games, craft vendors, a petting zoo, pig races and of course, all sorts of yummy stuff to eat. This is a must-see if your trip takes place at this time of year.
Portland Rose Festival Association/Portland Rose Festival Association
Mid-May marks the start of the Portland Rose Festival , the city's biggest bash lasting 3 to 4 weeks and including several diverse annual events. The Rose Festival's CityFair takes place in Governor Tom McCall Waterfront Park over 3 weekends starting Memorial Day weekend. Opening night begins with a bang when fireworks light up the sky, and the fun continues with midway rides, live music and vendors serving up locally brewed beer and international delicacies. Whole vacation packages can be planned around this festival.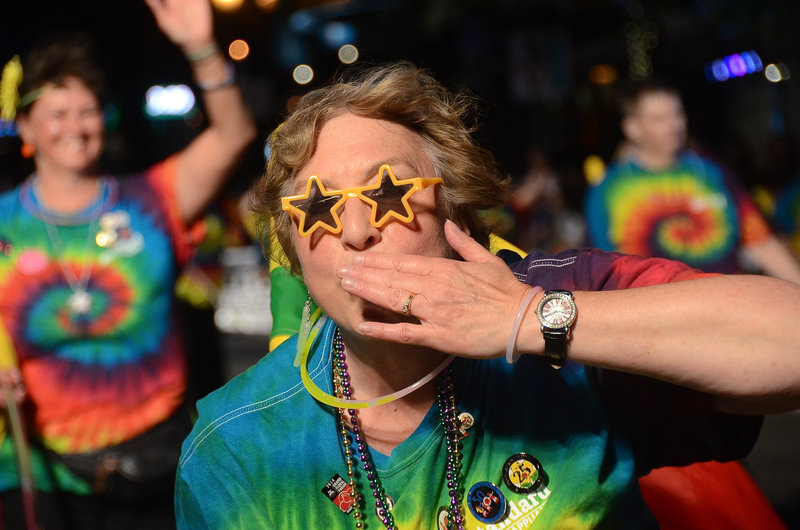 Courtesy of Portland Rose Festival
Both eclectic and electric, the festival's Starlight Parade winds through downtown in late May with illuminated floats in every configuration imaginable. More than 250,000 spectators lining the parade route are treated to a preshow with the Starlight Run, a 5K fun run in which participants wear outlandish costumes and compete for prizes for most creative outfits as well as fastest times.
The selection of a queen from a court of high school seniors leads up to the Grand Floral Parade, the festival's highlight. A procession of marching bands and eye-popping all-floral floats makes its way from Memorial Coliseum across the Burnside Bridge into downtown.
During the Rose Festival's Fleet Week in early June, ships from the United States Navy, Coast Guard and the Canadian Maritime Forces arrive for a 4-day visit. Free dockside tours are given on a first-come, first-served basis. Also part of Fleet Week, the colorful spectacle of dragon boat races are held by the Hawthorne Bridge near the south end of Governor Tom McCall Waterfront Park.
And don't forget the roses: Growers from across the Pacific Northwest enter their blooms for the venerable Spring Rose Show, also in early June, turning the ice rink at the Lloyd Center in east Portland into a fragrant wonderland of all types of roses.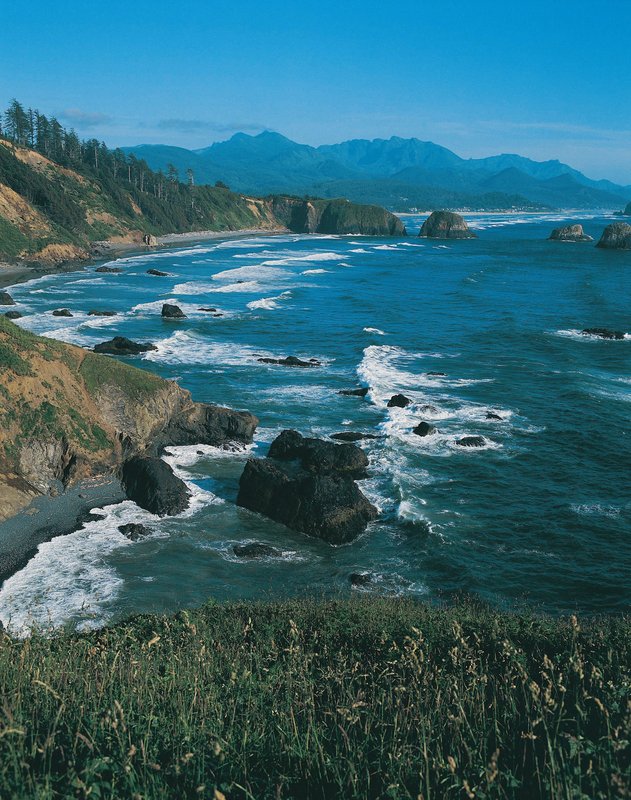 Getty Images/Digital Vision
Make the trek to the charming town of Cannon Beach , about 80 miles and a little less than 2 hours away, for Sandcastle Day in mid-June. The sandcastle building begins after the early high tide and ends when the beach is reclaimed by the evening high tide. You'll see some amazing creations, but with an emphasis on fun, everyone is invited to compete. This is an event enjoyed equally by participants and spectators, making it an ideal addition to your list of things to do when visiting the city.
Summer Brings a Variety of Fun Things to Do
In late June, balloons take to the sky from Cook Park in nearby Tigard during the Tigard Festival of Balloons , creating a beautiful spectacle rivaled only by the nighttime balloon glow event. Rounding out the festival's offerings: live music, a beer garden and a car show.
Internationally acclaimed musicians perform in a series of classical concerts at the Chamber Music Northwest Summer Festival . Performances take place from late June to late July at Kaul Auditorium on the Reed College campus, the Catlin Gabel School and St. Mary's Academy.
Nearby Lake Oswego presents the Lake Oswego Festival of the Arts in late June. The festival features a keynote exhibit that focuses on a specific or emerging art form, style or artist. A juried craft "faire" in George Rogers Park includes a food court and musical entertainment, while the Lakewood Center for the Arts has exhibits spotlighting regional artists and offers a series of hands-on activities that may bring out your own creative impulses.
Music on the water is a summertime tradition embraced by Portlanders at the Waterfront Blues Festival in early July. Performances on the grassy banks of the Willamette at Governor Tom McCall Waterfront Park feature world-renowned blues musicians. Giants like Pinetop Perkins, Koko Taylor, Buddy Guy, Etta James and Clarence "Gatemouth" Brown have been joined on the festival's four stages by acclaimed performers from Eric Burdon to Buckwheat Zydeco, making this a true celebration of blues music. The event includes a rousing Fourth of July fireworks display over the river, which makes this a great way to spend your holiday and travel to the city.
Mid-July brings the Portland Highland Scottish Games , saluting Scottish music, dancing and athletic competitions, to Mt. Hood Community College in the eastern suburb of Gresham . Scottish highland dancing, an old form of folk dance, originated in the 12th century. Everyone's heard of the highland fling—once performed by victorious male warriors following a battle and said to derive from a stag's hillside antics—but you'll also see the Sword Dance and the Seann Truibhas ("shawn trews"), a defiant toe-tapper that was the response of 18th-century highlanders after they regained the right to wear their beloved kilts. The dances are accompanied by the Scottish sounds of bagpipe, fiddle and drum.
Traditional "heavy events" at the games include throwing the Portland Stone, which weighs a daunting 96 pounds; heaving the Scottish hammer, a 16-pound steel ball; and tossing the caber, a 20-foot spruce log. The winner earns a very well-deserved rest.
Oregon's thriving microbrew industry is showcased at the 5-day Oregon Brewers Festival , held the last full weekend in July. It tops the list of fun things to do with friends. Beer aficionados from all over the country flock to Governor Tom McCall Waterfront Park (between the Morrison and Burnside bridges) to sample the brews on tap at the festival's beer tents. And if you've ever wondered about the finer points of hop growing or how home brewers create their product, there are plenty of educational exhibits that will answer your questions. There's also live musical entertainment and food offered by local restaurants.
Traditions are Key in the Fall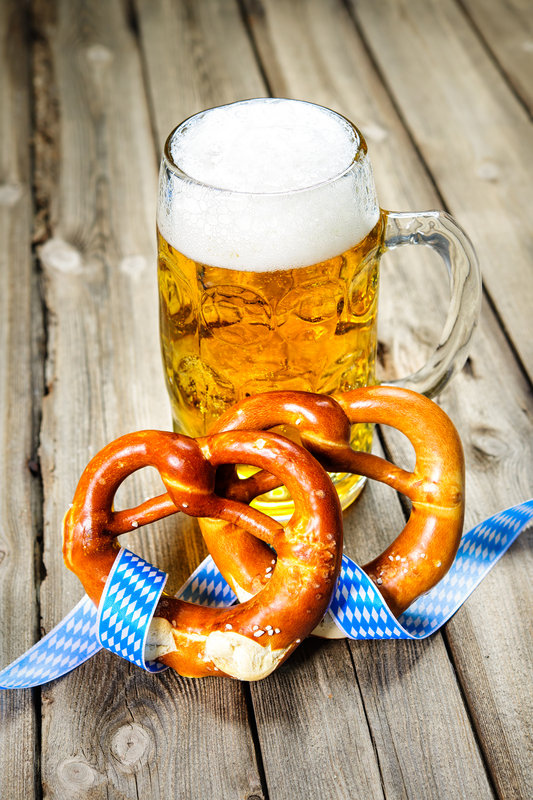 iStockphoto.com/AlexRaths
The annual late-September Oaks Park Oktoberfest at Oaks Park features two stages where local and German oompah bands perform, along with dog shows, craft vendors, kids' entertainment and, of course, plenty of German food and beer. Watch for the wiener dog races and cheer on your furry favorite.
In early October the fit descend on the City of Roses to participate in the various events that make up the Portland Marathon . The course begins downtown on S.W. 4th Avenue and winds along both sides of the Willamette River before ending back at the starting point. This is not only a walker-friendly race; it also has one of the highest percentages of female competitors of any marathon. In addition to the signature 26.2-mile test of endurance (a qualifier for the prestigious Boston Marathon), there's a half-marathon run/walk, a 10K Mayor's Walk, a 2-mile Kids' Marafun Run and a wheelchair race.
Celebrate the Holidays in Portland
Lovers of literature celebrate the written word at Holiday Cheer: A Celebration of Oregon Authors , held at the Oregon Historical Society in the South Park Blocks. Mingle with Northwest writers as they autograph and promote their latest efforts. The event takes place in early December.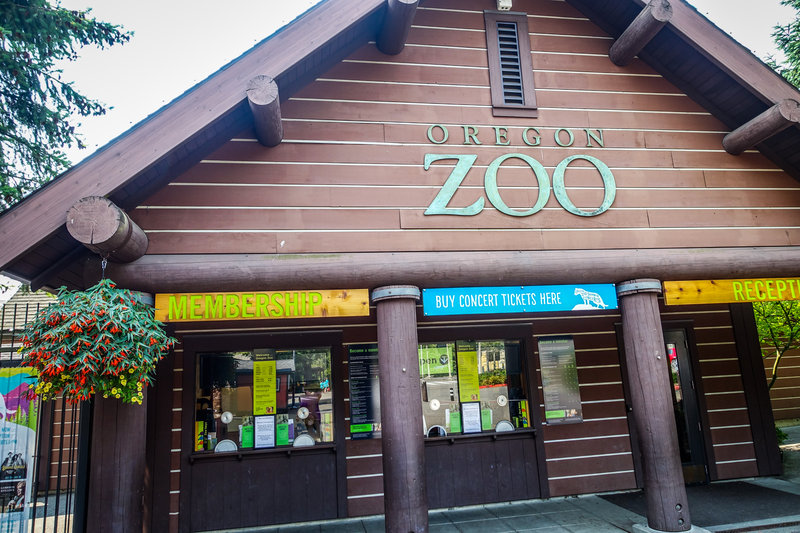 AAA/Diana Beyer
Two very special events usher in the holiday season from late November through the end of December. The Oregon Zoo gets all gussied up and becomes a popular destination when it presents ZooLights , with colored lights bringing to life more than 200 leaping, swinging and flying animal silhouettes. Trees, buildings and even the zoo's steam locomotive are brightly lit for this evening festival. Only a few of the resident animals are on display, but there are plenty of other activities, including simulator rides and a model train chugging through Pacific Northwest scenery.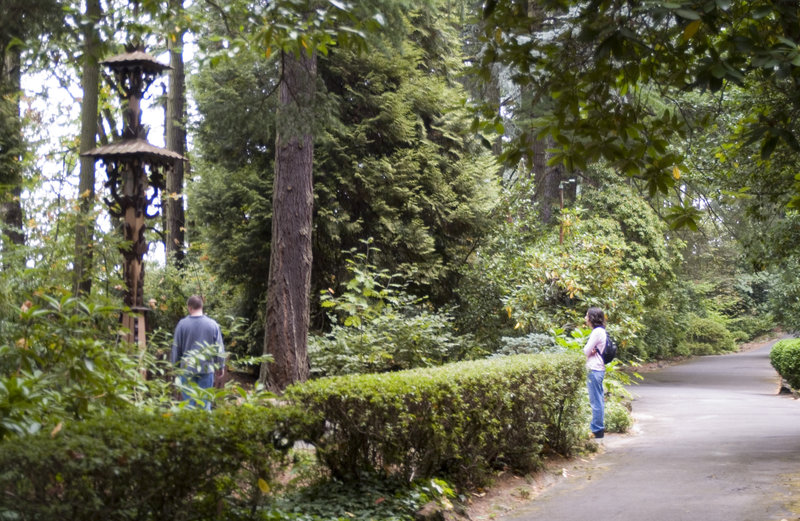 AAA/Photo submitted by Denise Campbell
The tranquil retreat that is The Grotto (National Sanctuary of Our Sorrowful Mother) takes on an especially spiritual significance during the Christmas Festival of Lights held late November through late December. The beautiful garden setting, with its backdrop of lofty fir trees, becomes even more wondrous with the addition of half a million lights, dramatic depictions of the story of Christ's birth and a cliffside graced with illuminated angels.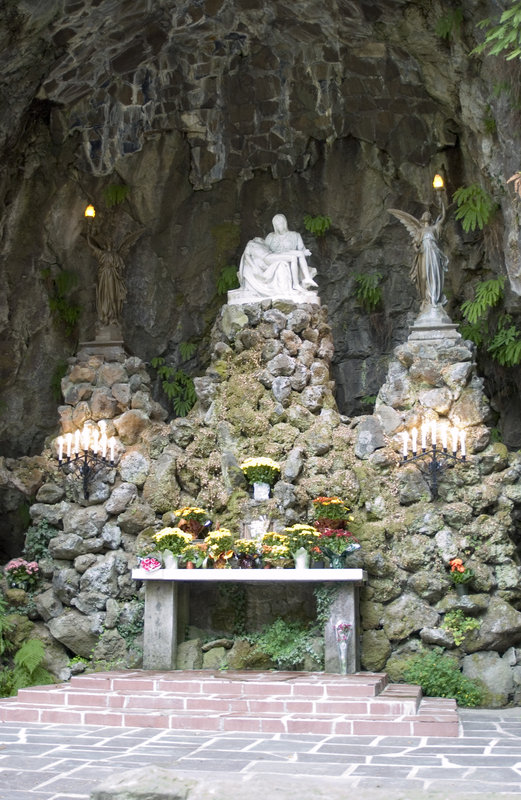 AAA/Photo submitted by Denise Campbell
The music is equally uplifting; choral concerts are performed in the sanctuary's 600-seat chapel, known for its outstanding acoustics. Hand puppet shows, a petting zoo, a living-history theater program and seasonal food and beverages make this an event the whole family can enjoy. Note: Although the outdoor entertainment areas are tented and concerts are performed indoors, visitors should dress for the weather. Some of the pathways through the sanctuary also are dark and not entirely level.
And what can you do to celebrate the holidays on a cold and rainy night? Take a trip out to the Portland International Raceway for Winter Wonderland to drive your car through what is said to be the largest holiday light show west of the Mississippi. More than 250 sets of lights and animated scenes decorate the racetrack during the event, which is held nightly in December.
See all the AAA recommended Portland events.