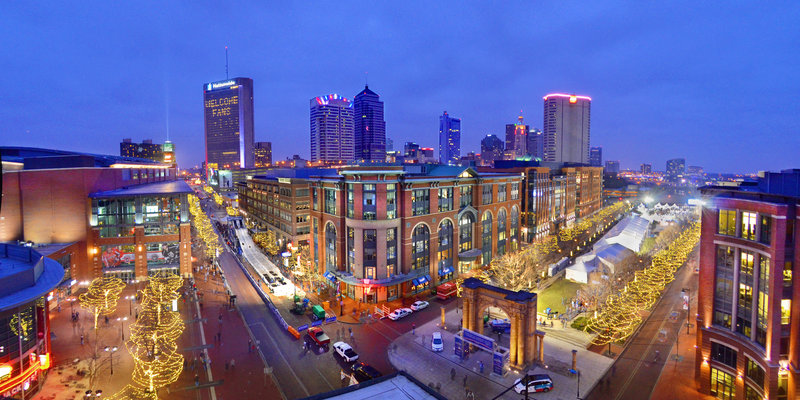 Columbus Convention and Visitors Bureau/Randall L. Schieber
Introduction
Beckoning visitors to the Midwest with a pleasing mix of down-home charm and contemporary flair, Columbus has become the country's 32nd-largest metropolitan area. Named after Christopher Columbus, the city invites exploration. Highlights are as assorted as the area's past residents. The itinerary includes stops at the 24,000-square-foot complex honoring a Masters golf legend and the former home of an award-winning author and cartoonist who attended The Ohio State University, one of the largest schools in the country.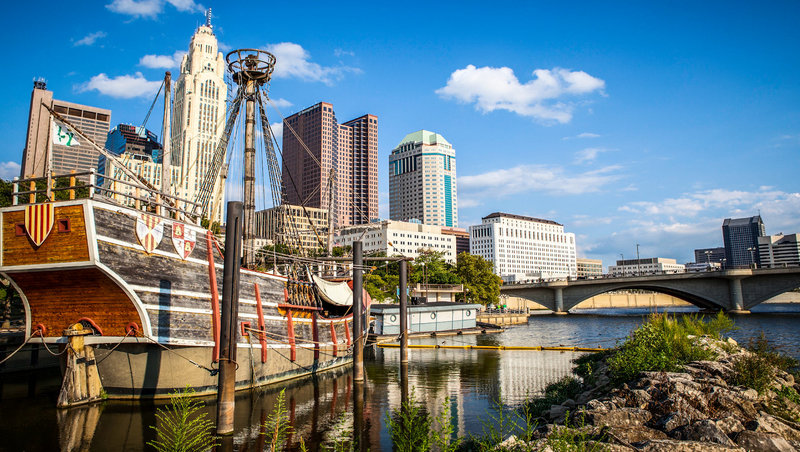 eurobanks/iStockphoto.com
The city's diversity also is found in its people and surroundings. The legacy of Native Americans who once inhabited the region surfaces in the names of places and streets and in preserved historic sites such as Newark Earthworks. More recently, Black Entertainment Television rated Columbus as the top place for African Americans to live. The city also is home to one of the fastest growing Hispanic populations in the state as well as a large Somali population. Even within individual neighborhoods, diversity manifests itself. Shoppers in the Short North Arts District can find an antique Qing Dynasty bench, a pound of Amish cheese or an Indian sari. Just next door in Victorian Village, striking houses exhibit a collage of architectural styles. Neighboring Italian Village, which most likely acquired its name from a prominent church, reflects a hodgepodge of ethnic influences, from Irish to Lebanese to Greek. And German Village is a great place for lovingly restored German architecture, charming brick streets and sidewalks, distinctive retail shops and some of the city's finest restaurants.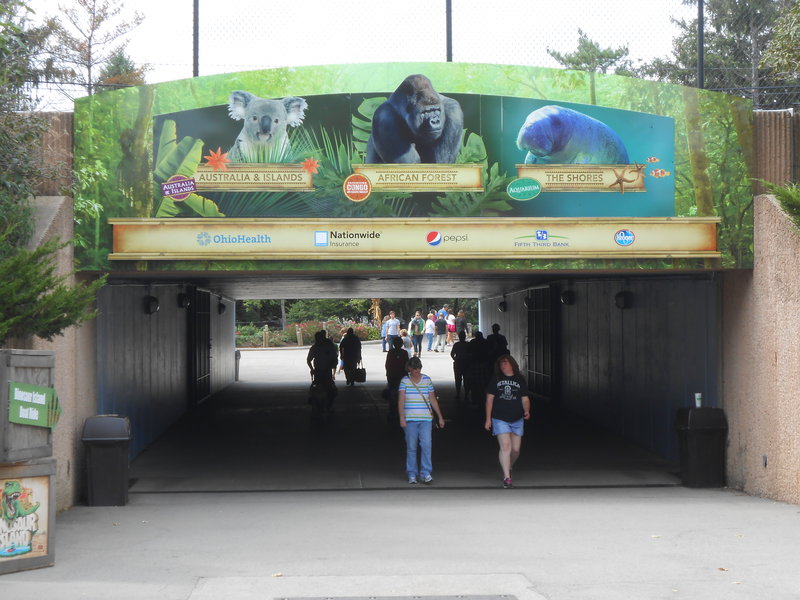 In addition to the cultural and commercial conveniences this modern city affords, Columbus' historic roots and natural landscapes create a singular vacation destination. Home to the renowned Columbus Zoo and Aquarium, notable art and science museums and such music-filled events as the Jazz and Rib Fest, this flourishing city captivates and enlightens, no matter which direction you head.
In Depth
Author James Thurber said of his birthplace, "Columbus is a town in which almost anything is likely to happen and in which almost everything has."
Yet Columbus is a city that almost wasn't. When Ohio gained statehood in 1803, it hadn't yet chosen a permanent capital. Political maneuvering almost landed the state government in Zanesville and Chillicothe. In 1812, however, the residents of Franklinton, a county seat in the heart of Ohio along the Scioto River, tempted the state with 1,200 acres of land and a commitment to spend $50,000 to construct a capitol building and a penitentiary. Within a matter of days the general assembly accepted the offer, and Columbus was born on the opposite bank of the river.
The Civil War initiated a wave of unprecedented growth; the population soared and manufacturing and government became the city's primary industries.
The opening in 1873 of Ohio Agriculture and Mechanical College, later renamed The Ohio State University, spawned a new outlook for the city. Education was thrust to the forefront, and the intellectual atmosphere helped contribute to the forerunner of the computer, the development of the xerography process and numerous advancements in the medical treatment of the physically impaired.
Today the phrase "state of the art" is synonymous with Columbus, which ranks with Silicon Valley as a center for scientific and technological information. Ohio's capital built its solid reputation over several decades; it was one of the first cities in the country to offer citywide cable television and introduced such technology as the 24-hour banking machine, interactive cable television and the electronic newspaper. Thousands of high-tech companies, including Battelle Memorial Institute, Mettler-Toledo International and Vertiv, now call Columbus home.
Besides its well-deserved reputation in the high-tech world, the city houses the headquarters of several Fortune 1000 companies, including Aflac, Big Lots, Express, L Brands and Nationwide Insurance. Columbus also is known for retail banking, insurance and real estate, and has emerged as a leading convention city.
Modern-day Columbus continually earns top accolades from highly regarded sources. In 2013 Forbes magazine ranked Columbus as a Top Place for Business and in 2011 as one of the Top 15 Most Affordable Cities to Live; CIO Magazine named it one of the Top 7 Cities for Finding IT Jobs; and Bloomberg Businessweek awarded it the title of Economically Strongest Metro.
The state of the city's visual arts deserves equally high praise. Ohio's capital offers an assortment of art-centered attractions, including the Billy Ireland Cartoon Library & Museum and the Columbus Museum of Art. The Franklin Park Conservatory and Botanical Gardens cleverly displays thousands of otherworldly glass pieces by artist Dale Chihuly in artfully presented gardens. And the Topiary Park in Old Deaf School Park interprets the 1884 oil painting "A Sunday Afternoon on the Island of La Grande Jatte" by Georges Seurat with larger-than-life topiary bushes snipped into the shapes of Parisians at leisure near the Seine River.
In addition, colorful murals clothe many of the city's brick walls. A majority of these are in the thriving SoHo-like Short North Arts District, a once-blighted area now filled with independently owned boutiques, many local places to eat and pubs that owes its present-day popularity to citywide revitalization projects begun in the 1980s.
The same efforts resulted in the urban renewal of downtown's Arena District, transformed from its former neglected state to an area brimming with restaurants, shops and nightspots as well as Nationwide Arena, home to the NHL's Columbus Blue Jackets.
The city's proud residents have lovingly preserved a host of 19th-century homes in Victorian Village and German Village. More examples of Columbus's exquisite architecture include the Greek Revival Ohio Statehouse along with an array of churches, office buildings and homes in Art Deco, Gothic, Italianate and Queen Anne styles.
By Car
The intersection of two interstate highways and a number of lesser routes makes Columbus accessible from all directions. The primary east-west highway is I-70, which spans about two-thirds of the nation and connects such cities as Baltimore, Md., Wheeling, W.Va. and Indianapolis, Ind.; I-70 passes through downtown Columbus, with convenient interchanges at major streets.
Closely paralleling the freeway is old US 40, which serves local traffic and provides a link to other downtown avenues. US 62 approaches Columbus from the northeast and southwest to bring the city a steady flow of in-state traffic, as does SR 16, combining with US 40 coming in from the northeastern suburbs.
Mainly an intrastate interstate, I-71 links Cleveland to the north and Cincinnati to the south, passing through Columbus and continuing southward to Louisville.
Running north-south through the city is US 23, which collects traffic from northern Ohio and Michigan as well as from southern Ohio, Kentucky and West Virginia. US 33, leading directly downtown, connects towns northwest and southeast of Columbus.
I-270 is a circumferential freeway that swings in a wide path around Columbus and, with interchanges with all major highways, provides a bypass of the city. I-670 combines with I-70 and I-71 to form a tight rectangle around downtown Columbus, offering the usual convenient interchanges.
Street System
Despite Columbus' growth to big-city status, driving in and around the city is not as hectic as in many metropolitan areas. Driving from one end of downtown to the opposite end averages 25 minutes, and few suburban commutes take more than 45 minutes at non-peak traffic hours. Right turns on red are permitted unless otherwise posted.
Streets are organized on a grid system, with addresses beginning at 1 at the corner of Broad and High streets in the center of downtown and increasing as routes go out of the city. Numbered streets, running north-south, are divided by Broad Street; numbered avenues, running east-west, are divided by High Street.
Parking
Parking lots and garages are plentiful downtown, with rates ranging from $2 to $10 Monday through Friday and generally decreasing on the weekends. Higher rates may apply during special events. On-street metered parking, costing 50c to $1 per hour, can be found along most downtown streets; parking is restricted to 3 hours or less at most meters. Park and Ride lots are at many suburban shopping centers. Credit and debit cards can be used at many of the lots and at parking meters.
Sales Tax
Columbus has a sales tax of 7.5 percent and a lodging tax of 10 percent. There is an 11 percent concession fee on rental cars picked up at Port Columbus International Airport.
Police (non-emergency)
(614) 645-4545
Fire (non-emergency)
(614) 221-3132
Time and Temperature
(614) 281-8211
Hospitals
Doctors Hospital, (614) 544-1000; Grant Medical Center, (614) 566-9000; Mount Carmel Medical Center (Mount Carmel West Hospital), (614) 234-5000; The Ohio State University Hospital East, (614) 257-3000; The Ohio State University Medical Center, (614) 293-8300; Riverside Methodist Hospital, (614) 566-5000.
Visitor Information
Experience Columbus
277 W. Nationwide Blvd. Suite 125 Columbus, OH 43215. Phone:(614)221-6623 or (800)354-2657
Air Travel
Port Columbus International Airport (CMH), 7 miles east of downtown inside the beltway off Stelzer Road, is served by major carriers. A free shuttle bus runs to the terminal from remote parking areas. Taxi service is offered to downtown, with average fares between $25 and $28.
Rental Cars
Hertz offers discounts to AAA members; phone (614) 239-1084 or (800) 654-3080.
Buses
Greyhound Lines Inc., (614) 228-2266 or (800) 231-2222, 111 E. Town St. between S. 3rd and S. 4th streets, serves Columbus.
Taxis
Yellow Cab, (614) 444-4444, is the largest cab company. Fixed fares are $3 base rate, $4.50 for the first mile, 45c for each additional 2/9 mile and $2.25 for each mile outside Franklin County. A $3 surcharge is added for fares originating at the airport.
Public Transportation
Central Ohio Transit Authority (COTA) provides bus transportation throughout the city and suburbs Mon.-Fri. 5:30 a.m.-11:45 p.m., Sat. 6 a.m.-10 p.m., Sun. 8-7. The basic fare is $2, express fare is $2.75 and transfers are free. Multiday passes and reduced rates for children and senior citizens are available. Passengers must have exact change.
For details about routes and timetables, contact the COTA Pass Sales Office, 33 N. High St.; phone (614) 228-1776.
What to Do in Columbus
Hear the Victory Bell ring at a football game at The Ohio State University. Weighing 2,420 pounds, the bell sounds at Ohio Stadium (411 Woody Hayes Dr.) after every Buckeye win. Get into the spirit of things by donning scarlet and gray, OSU's official school colors.
Visit the "Umbrella Girl" in
German Village
(588 S. 3rd St.), one of the city's oldest neighborhoods. In the 1950s, this bronze statue mysteriously disappeared from Schiller Park. The village dedicated a new version of the young girl, garbed in traditional Bavarian dress and carrying an umbrella, in 1996.
Taste such Mediterranean staples as tabbouleh and baklava, inhale pungent spices, bite into a juicy locally-grown tomato and snap up some snapdragons at the North Market (59 Spruce St.), one of the area's best places to eat. This public farmers market on Spruce Street is the last of its kind in central Ohio.
Take a tour of a tropical rain forest, the Himalayan Mountains or an arid desert at
Franklin Park Conservatory and Botanical Gardens
(1777 E. Broad St.), which also features the Palm House, a 12,500-square-foot glass structure built in the style of the Glass Palace at Chicago's World Fair and Columbian Exposition in 1893.
While in German Village, get some sweets for you and your sweetie pie at Pistacia Vera (541 S. Third St.), where glass cases are filled with delicate creations like melt-in-your-mouth macarons and cookies, tantalizing tarts and tortes, and buttery croissants and brioche.
Lift a car all by yourself at
COSI Columbus
(333 W. Broad St.), a science center boasting a mix of education and fun. At COSI's outdoor Big Science Park, the Big Giant Lever exhibit lets you raise a 2,437-pound automobile. Or ride a unicycle on a tightrope several stories high in the center's atrium – yes, you can do it!
Coo at koalas at the
Columbus Zoo and Aquarium
(4850 W. Powell Rd.), one of the few U.S. zoos permanently housing the marsupials. Like the kangaroo, the koala carries its newborn, which is only about the size of a jelly bean, in a pouch. You can also go on a walkabout with gallivanting kangaroos, ogle polar bears swimming in icy waters and giggle at manatees and penguins cavorting in the aquarium.
Watch a newsreel from the 1920s while exploring the 271,000-square-foot
Ohio History Center
(800 E. 17th Ave.). The expansive collection includes animal and plant specimens (including the extinct ivory-billed woodpecker), prehistoric Native American art, Civil War artifacts and classic cars. A gigantic mastodon skeleton greets visitors at the entrance.
Unearth a few gems in the Short North Arts District. This urban neighborhood on North High Street embraces an eclectic array of art galleries, restaurants, antique shops, coffee bars and hip boutiques selling everything from Indonesian baskets and Native American jewelry to vintage clothing and designer fashions.
Dip a spoon into a cup of Graeter's Ice Cream (2555 Bethel Rd.). Heralded as the best ice cream around, the creamy dessert is a lasting tradition in the Midwest. Try Graeter's best seller, Black Raspberry Chip, or Oprah Winfrey's personal favorite, Butter Pecan. Another sweet favorite is
Jeni's Splendid Ice Creams
(714 N. High St.). Flavors include salty caramel and Riesling poached pear sorbet as well as such seasonal offerings as sweet corn and black raspberries.
Pose among the figures sculpted from shrubbery at
The Topiary Park
(480 E. Town St.) in Old Deaf School Park; it's one of many fun things to do with friends in Columbus. You'll feel like you're actually inside the painting "A Sunday Afternoon on the Island of La Grande Jatte" by post-impressionist artist Georges Seurat. The park's beautiful landscaping lends itself nicely to a relaxing picnic and some Frisbee-tossing.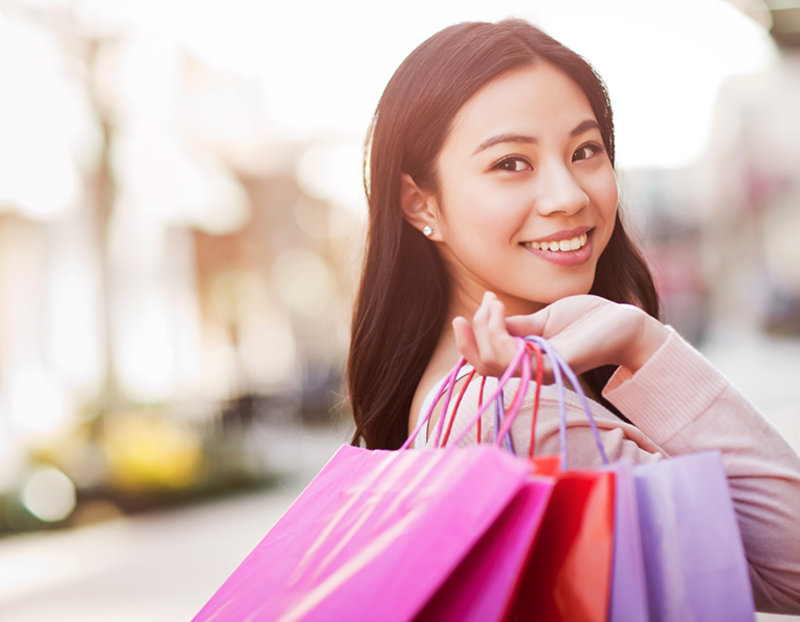 Shutterstock.com/arek_malang
Columbus Travel with Kids
Under 13
View more than 10,000 animals, from beasts that roam the African savanna to animals that traverse the Arctic plains, at the
Columbus Zoo and Aquarium
(4850 Powell Rd.) in nearby Powell, one of many fun things to do with kids here. Have a close encounter with land and sea animals by enjoying animal rides, shows and a tide pool touch tank.
If the kids are craving a cold treat, take them to
Jeni's Splendid Ice Creams
(714 N. High St.) at the North Market (59 Spruce St.). While you browse for fresh-picked produce, they can choose from a variety of flavors that change with the seasons. Local bakers, butchers, chocolatiers, farmers, fishmongers and florists sell their wares at the indoor market Tues.-Sat. 9-7 and Sun.-Mon. 10-5.
Even if your little ones aren't familiar with Georges Seurat's pointillism masterpiece "A Sunday Afternoon on the Island of La Grande Jatte" that inspired
The Topiary Park
(480 E. Town St.), they will certainly think the many topiaries representing the figures from the painting are pretty cool. Ducks—always popular with kids—hang out by the water. This a great picnic locale.
At the
Ohio State Fair
, held from late July through early August at Ohio Expo Center (717 E. 17th Ave.), kids will be amazed after touching exotic animals at the free petting zoo and riding with their parents on Kiddieland rides. See agriculture and creative arts exhibits, witness livestock competitions, ride a few of the more than 70 thrilling midway rides and work up an appetite for some of the hundreds of fair foods, including 30 types of food on a stick.
Teens
Teens will be thrilled zipping around town on a Segway tour while learning about many of the city's popular sites. Guides at
SegAway Tours of Columbus
(400 N. High St.) provide instructional/practice sessions before leading a guided tour.
Easton Town Center (160 Easton Station) is an open-air shopping mall with nearly 200 dining, shopping and entertainment venues, including a 30-screen AMC & IMAX theater. After shopping at favorites like American Eagle, Hollister and PacSun, nosh on a burger and fries at
Flip Side
(3945 Easton Station.).
Have a couple hours? Try one of the several zipline experiences offered at
ZipZone Canopy Tours
(7925 N. High St.). You'll soar above 20 acres of central Ohio's forests.
Graeter's Ice Cream (2555 Bethel Rd.) boasts that it has the world's best ice cream; fussy foodies and persnickety teens will agree. The craft ice cream and gelato will tempt your taste buds. This dense ice cream is created in spinning French Pot freezers.
Can't wait for St. Patrick's Day? Teens can don green garb and head to Dublin for the
Dublin Irish Festival
(5200 Emerald Pkwy.) held in August; it offers more than 20 activities, games and inflatables as well as Highland sports competitions and energetic Celtic dancing and music. Fun contests include the most freckles, greenest eyes and reddest hair.
All Ages
Demonstrations, exhibits, movies, a planetarium and live shows at
COSI Columbus
(333 W. Broad St.) teach science concepts and take the mystery out of technological advancements. Build a bridge, control waves in a tank, dissect computers, lift a car using a lever, maneuver a rover on a Mars-like landscape and split a laser beam. Daredevils can ride a unicycle on a wire suspended 17 feet above ground.
German Village
(588 S. 3rd St.) has enough small-town charm to captivate the entire family. Take a self-guiding tour past parks, residences, restaurants and shops along the red-brick paved, tree-lined streets and you might glimpse fossils in the limestone stoops and foundations. Dine on hearty German fare at
Schmidt's Restaurant und Sausage Haus
(240 E. Kossuth St.) followed by French pastries at
Pistacia Vera
(541 S. Third St.).
Shopping in Columbus
Columbus is a natural for discovering bargains and hard-to-find items. If you like the time-saving convenience of shopping at malls, choose from these: Easton Town Center, off I-270 exit 33 at Easton Way; The Mall at Tuttle Crossing, off I-270 and Tuttle Crossing Blvd. (in Dublin); and Polaris Fashion Place, off I-71 and Polaris Parkway.
The sprawling Easton Town Center, off I-270 exit 33 at Easton Way, is a shopper's delight. Set up as an old-fashioned open-air village market, the upscale center has more than 200 retailers and restaurants, including Banana Republic, Barnes & Noble, Bose, Burberry, Chico's, Coach, The Container Store, Crate & Barrel, Gap, H & M, Macy's and Nordstrom. Quaint, British-style red phone booths and fountains sprinkled throughout the center add panache to this already chic center. Five free parking garages allow for plentiful parking.
If you'd rather ferret out more unique merchandise, explore the city's shopping districts and specialty shops. Local bakers, butchers, chocolatiers, fishmongers, florists, farmers and ice cream makers sell their wares at the North Market, 59 Spruce St. On Saturdays during growing season (May-October), more than 20 farmers set up shop. Saturdays also feature live music, and festivals are held throughout the year. In operation since 1876, the indoor market is open Tues.-Sat. 9-7 and Sun.-Mon. 10-5.
Step into the brick-fronted shops in the restored 19th-century German Village, south of I-70/I-7 on 3rd Street, where shopkeepers will give you a warm "Wilkommen" as you sort through their delightful collections of books, home decor and even baked goods. Wandering through the 32 rooms of books in the labyrinthine The Book Loft, 631 S. 3rd St., might make you feel like a mouse in a maze. Instead of finding cheese, though, you'll find countless numbers of books, many with a discounted price. Be forewarned: Some staircases are narrow and you may have to step aside to let another customer pass.
The relaxing scent of French lavender bath products infuses the air on the first floor of Caterina Ltd., European Housewares, Art & Gifts, 571 S. 3rd St., where armoires and tables are stacked with vibrantly colored Italian ceramics, Polish pottery, and French and German linens; the shop also showcases local artists in galleries on the second and third floors. Pick up a crusty loaf of pumpernickel or some flaky Old-World-style apple strudel made from generations-old family recipes at Juergen's German Bakery and Restaurant, 525 S. 4th St., where you can also snap up hard-to-find imported European foods. Pistacia Vera, 541 S. 3rd St., is a modern French patisserie; try melt-in-your-mouth pastel macarons in flavors like lavender honey and black raspberry hibiscus, flourless passion fruit Chambord and chocolate bombe tortes, and pastries such as pain au chocolat and orange brioche.
The Short North Arts District, along N. High Street from Poplar Street to Smith Place, offers boutiques, antique shops, restaurants and eclectic art galleries behind restored 1930s facades. Posh Pets Boutique, 743 N. High St. treats pet lovers to irresistible items like pearl-studded kitty collars, dog T-shirts with cute sayings like "favorite grandchild," fruit-shaped crocheted toys and The Ohio State University pet beds and hooded sweatshirts.
Tigertree, 787 N. High St., deals in trendsetting apparel for 20- and 30-something women and men by Fred Perry and Ben Sherman as well as newer labels like Dear Creatures and Ace & Jig. Sweet floral dresses and cute tops for the gals, and plaid shirts and casual pants for the guys are mixed in with pendants, backpacks, vases and pillows. Rowe Boutique, 718 N. High St., carries a well-edited collection of contemporary fashions by lines such as Lauren Moffatt and Foley & Corinna, curated by former PR director Maren Roth, who earned her stripes in New York City handling accounts for fashion designers.
One man's trash is another's treasure at Rag-O-Rama, 3301 N. High St., a consignment shop where you can also find patent leather go-go boots, candy-colored Afro wigs and a sea of racks filled with gently used vintage and modern clothes, most contributed by college students. Among some recent findings: Paige Denim jeans, an Odile top and Chloe sunglasses.
It's practically a rule that college towns have to have a used record store, and Columbus is no different. Used Kids Records, 2500 Summit St., fills the bill with a collection ranging from Nat King Cole to Florence + the Machine. Vinyl geeks can excavate for quasi-buried treasure to stock their collection, quite cheaply in fact; most used records and CDs sell for under $10. Used Kids' well-informed clerks are not the pretentious music snobs you might expect and will gladly help you in your search for hard-to-find discs. The go-to shops for avid Buckeye boosters are College Traditions, 286 W. Lane Ave., and Conrads College Gifts, 316 W. Lane Ave., which carry everything from sweatshirts to dog collars to football-shaped soap dishes with The Ohio State University logo.
Behold beautiful objects from decades and centuries past at Columbus-area antique malls. Try Eclectiques Antique Mall, 3265 N. High St.; Grandview Mercantile, 873 N. High St., in the Short North District; Greater Columbus Antique Mall, 1045 S. High St., and Heritage Square Antique Mall, 1865 Brice Rd.
Columbus Nightlife
You might think that Columbus would be hard-pressed to satisfy the entertainment needs of its diverse populace of college students, entrepreneurs and suit-and-tie business types, but guess again. Whether you're a mellowed-out jazz aficionado, a fist-pumping rock fan or you just want to dance until you drop, you'll find a night spot in Columbus that suits your fancy.
Sometimes the best place to experience a city's music scene and feel its flavor is a local "dive" bar. You can hear live jazz almost every night of the week at the saloon-like Ruby Tuesday (not affiliated with the national chain restaurant), 1978 Summit St. This long-lived local haunt has been open since 1973 and yes, it was named after that song. Phone (614) 291-8313.
Dick's Den , 2417 N. High St., also fits right in to the "dive" category and is a favorite with the college crowd since it's on The Ohio State University campus. Rough-hewn wood and an old jukebox mark the décor of this fairly nondescript hangout. It's not a rock and roll bar as you might expect of the usual college juke joint; instead, blues, soul and jazz bands play Wednesday through Monday and there are bluegrass jams on Tuesday. Phone (614) 268-9573. Also on the OSU campus is the Wexner Center for the Arts, High Street and 15th Avenue, where you can catch underground acts like indie songstress St. Vincent, or enjoy screenings of alternative and foreign films; phone (614) 292-3535.
The Short North Arts District has its fair share of evening entertainment and is easy to spot, especially at night, with colorfully lit high arches that stretch over North High Street from one side to the other, luring lounge lizards and barflies like moths to a flame.
If it's cold outside, baby, Barrel , 1120 N. High St., has just the thing to warm you up. Have the barkeep mix you a hot toddy from its more than 80 varieties of whiskey, or, if the weather calls for something on the rocks, go for an Old-Fashioned or a Rusty Nail (just like Dad used to drink). This whiskey bar and restaurant is located in a building that was a speakeasy and brothel more than 100 years ago, which adds to its mystique. Phone (614) 564-9058.
Restaurant by day, nightclub by night (and they make a darn good hamburger), Skully's Music & Diner , 1151 N. High St., hosts one of the most popular theme nights in town: Thursday's Ladies' 80s. A large, 1950's-style sign grabs your attention outside; inside, leopard print and the color red highlight the décor. Crowds of revelers gather on the large dance floor to groove to alternative, indie and reggae bands; phone (614) 291-8856.
Going downtown? The Arena District has a small but diverse mix of entertainment choices. Conveniently, three of them reside within just a few steps of each other. The Basement , 391 Neil Ave., is the place to go to see the coolest underground acts, both locally and nationally known (at least to those "in the know"), including acts like Fall Out Boy and The Whigs. The dark, intimate space comes complete with thrift-store sofas and graffiti-covered walls. EXPRESS LIVE! (formerly LC Pavilion), 405 Neil Ave., is a concert venue where bands that are too famous to play at the Basement perform. Arctic Monkeys, Buddy Guy, Indigo Girls, Insane Clown Posse and The Killers are just a few current acts that have played here. The walls at A & R Music Bar , 391 Neil Ave., are plastered with 30 years' worth of concert posters and photos of well-known performers. Live bands don't play here, but it's a popular pre- or postgame gathering spot convenient to nearby Huntington Park or Nationwide Arena, as well as a perfect place to stop in for a cocktail after a concert at EXPRESS LIVE!, right next door. Phone (614) 461-5483 for all three Neil Avenue venues.
For something completely different, make your way to The Big Bang Dueling Piano Bar , 401 N. Front St. Despite its name, it's not just a couple of pianists having a faceoff. The show, which mixes music and comedy (and alcohol if you so choose), almost always requires audience participation, so be prepared to take part in a sing-along or even go on stage, all in the name of a good time. Phone (614) 233-9999.
R Bar Arena , 413 N. Front St. is not your usual sports bar. Yes, it has pool tables, sports memorabilia everywhere you look, beer-drinking sports fans and flat-screen TVs, but take a closer look. This bar is devoted to the sport of ice hockey and the memorabilia (jerseys, hockey sticks, pucks, framed autographs) are covered with the logo of the Columbus Blue Jackets, who play at Nationwide Arena. R Bar is within walking distance of the arena, so it's a natural gathering spot for hockey fans. Phone (614) 221-4950.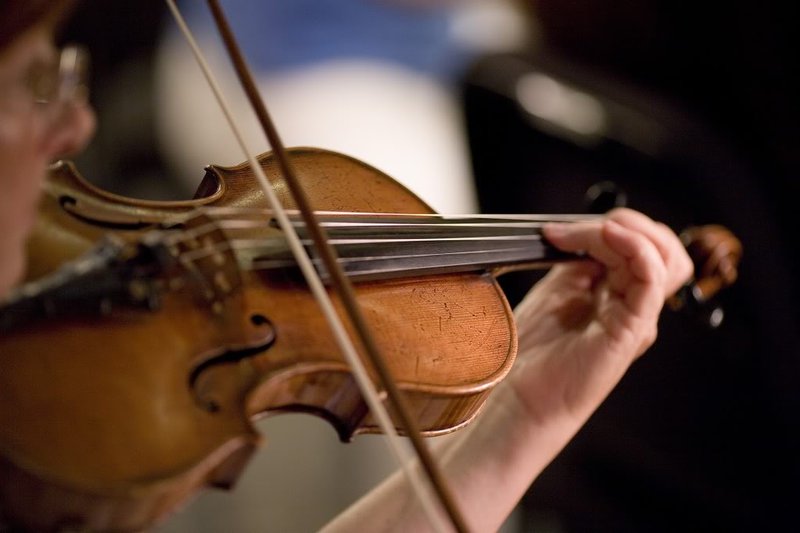 Columbus Performing Arts
The Columbus Association for the Performing Arts, (614) 469-1045, brings to the area productions that include well-known musical performers and plays. Professional theater and Broadway shows visit area stages on a regular basis; PNC Broadway in Columbus performs at the Ohio Theatre and Palace Theatre; phone (800) 294-1892.
Jazz is prevalent in Columbus, with the Jazz Arts Group's Columbus Jazz Orchestra playing the familiar Big Band sounds of Count Basie, Louis Armstrong and Woody Herman; phone (614) 294-5200. The 17-piece big band plays a subscription series at the Southern Theatre, 21 E. Main St.; phone (614) 469-0939 for tickets. The ProMusica Chamber Orchestra also offers concert series at the Southern Theatre; phone (614) 464-0066. Aspiring musicians comprise The Ohio State University Jazz Ensemble, which performs on campus.
The Columbus Symphony Orchestra plays a regular 9-month concert season in the opulent
Ohio Theatre
, directly across from the Ohio Statehouse. The venue is decorated with plaster ceilings, brocaded paneling, gold leaf trim and a chandelier in the grand foyer; phone (614) 469-0939. The symphony also presents pops and chamber music concerts as well as youth concerts. Popular in the summer is Picnic with the Pops, an outdoor concert at the Columbus Commons downtown.
Opera Columbus presents several major opera productions throughout the year; phone (614) 461-8101 for information or (614) 469-0939 for tickets. BalletMet, (614) 229-4848, produces classical and contemporary works.
Community groups also provide a full schedule. Gallery Players at the Jewish Community Center offers productions, including musicals; phone (614) 231-2731 for tickets. Contemporary American Theater Company (CATCo) performs in the Riffe Center, 77 S. High St.; phone (614) 469-0939 for tickets. Grove City's Little Theatre Off Broadway performs comedies, dramas and musicals; phone (614) 875-3919. Short North Stage performs in the 1920 Garden Theater, 1187 N. High St.; phone (614) 725-4042. Available Light Theatre is at 77 S. High St.; phone (614) 558-7408.
Shadowbox Live, 503 S. Front St., presents a schedule of performances blending seemingly unrelated forms of entertainment like sketch comedy, live rock and roll and new media; phone (614) 416-7625.
Columbus Sports and Recreation
Columbus does not lack sports enthusiasts. The Ohio State University football commands the attention of the city on autumn Saturdays; tailgate parties, Buckeye banners and 100,000 fervent fans color horseshoe-shaped Ohio Stadium scarlet and gray with excitement. Ohio State also fields competitive basketball and ice hockey teams. For information contact the OSU ticket office in the Jerome Schottenstein Center at 555 Borror Dr.; phone (614) 292-2624 or (800) 462-8257.
The Columbus Blue Jackets, (614) 246-7825, play NHL hockey at the Nationwide Arena at 200 W. Nationwide Blvd. Two hours before each match, 250 $10 tickets are released to the public at the box office.
The Columbus Crew, (614) 447-2739, plays major league soccer at the MAPFRE Stadium at the Ohio State Expo Center. The Ohio Machine plays major league lacrosse at Panther Stadium at Ohio Dominican University.
Baseball is also a popular spectator sport in Columbus. The Columbus Clippers, the Cleveland Indians Triple A minor league affiliate, is part of the International League. Games are held downtown at Huntington Park; phone (614) 462-5250 or (614) 462-2757 for ticket information.
Horse racing fans have a variety of tracks and styles from which to choose. Harness racing is held May to mid-September at Eldorado Scioto Downs, (614) 295-4700, 6000 S. High St. The biggest pacing event of the year, the Little Brown Jug, is held the third Thursday after Labor Day at the Delaware County Fairgrounds.
Note: Policies vary concerning admittance of children to pari-mutuel betting facilities. Phone for information.
For racing fans who demand more horsepower, stock car racing is held Saturday nights at 7 p.m. during the summer at the Columbus Motor Speedway, (614) 491-1047, at 1845 Williams Rd. Drag racing excitement revs engines May through October at National Trail Raceway, 2650 National Rd. S.W. in nearby Hebron; phone (740) 928-5706.
Columbus offers an abundance of public golf courses, including Blacklick Woods, (614) 861-3193, 7309 E. Livingston Ave. in Reynoldsburg; Raymond Memorial, (614) 645-3276, 3860 Trabue Rd.; and Thorn Apple Country Club, (614) 878-7703, 1051 Alton Darby Creek Rd. in Galloway.
The Memorial Tournament, a 4-day professional golf competition, is held at the end of May or early June at Muirfield Village, a course in Dublin designed by Columbus native Jack Nicklaus; phone (614) 889-6712.
Columbus operates an extensive park system with miles of trails for bicyclists and joggers. One of the most scenic routes takes bicyclists 8 miles along the Olentangy River. Columbus hosts the Columbus Marathon in October and other long-distance running events throughout the year.
The Scioto Mile, running along the riverfront between the Arena District and the Whittier Peninsula, offers more than 145 acres of park space. Visitors can walk along the promenade for great views. There also are fountains, gardens, swings and benches.
Tennis courts are abundant in Columbus, with more than 140 run by the city and numerous others at local colleges and high schools. Phone Columbus' Department of Recreation and Parks at (614) 645-3300 for details.
Despite its moderate climate, Columbus is within about an hour's drive of several popular skiing areas. Snow Trails, (419) 774-9818, is 60 miles northeast near Mansfield and is considered to be Ohio's first ski area. Mad River Mountain, (937) 599-1015, or (800) 231-7669 outside Ohio, about 40 miles northwest in Zanesfield, is a large resort with night skiing.
Columbus Sightseeing
An excellent vantage point from which to view the city is the 40th-floor observation deck of the Rhodes State Office Tower. The building, Columbus' tallest structure, also can be toured. Phone (614) 466-7361 for more information.
Columbus in 3 Days
Three days is barely enough time to get to know any major destination. But AAA travel editors suggest these activities to make the most of your time in Columbus.
Day 1: Morning
In nearby Powell you'll find one of the country's top-rated zoos,
Columbus Zoo and Aquarium
, a definite must-see. The name may sound familiar; Jack Hanna, an animal expert who often appears on television shows, is Director Emeritus. It's preferable to spend a day here, but even a few hours will give you a good sampling of the zoo's top exhibits. Don't miss the Kangaroo Walkabout, where more than a dozen bouncy marsupials hop about freely on the grass or lounge under shady trees. A short, 1-rail fence is all that separates you from the delightful roos. Make sure you visit the polar bears and koalas; for the rest of your tour, take a gander at birds, moose, trumpeter swans, gorillas, bison, wild cats, Asian elephants, Arctic foxes, reptiles, sharks, manatees, penguins, flamingos...the list goes on.
Day 1: Afternoon
When your stomach starts growling louder than a Western lowland gorilla's, you'll find plenty of provisions around every corner of the Columbus Zoo. Carts, food stands and sit-down cafés dole out munchables ranging from sweet treats like funnel cakes, ice cream, fried Oreos, scones and smoothies to savory choices like pizza, sandwiches and wraps, hamburgers, salads and cappuccino.
You may end up spending the day at the zoo, but if you leave early enough, drive over to the
Ohio History Center
. If your kids normally find museums boring, they'll be thrilled when they step foot inside this one, especially when the first thing they see is a gigantic, life-size replica of a mastodon skeleton. Parents and kids alike will be intrigued by such Civil War artifacts as civilian clothing and well-worn battle flags, Native American arrowheads and beads, and cars from the mid-20th century. Kids can also play in a log cabin and use computers to learn more about Ohio's natural history.
Day 1: Evening
Time for dinner?
Martini Modern Italian
wins points for its ambience alone, with red and white modern décor, white leather chairs and massive sparkling chandeliers, but its menu earns it a gold star. It may be on the pricey side, but the restaurant offers a palate-pleasing range of pasta, chicken veal and seafood entrées as well as martinis in offbeat flavors like citrus tarragon or pineapple sage.
For a more casual evening, grab a brew and a hot dog while you cheer on the National Hockey League's Columbus Blue Jackets at Nationwide Arena, 200 W. Nationwide Blvd. If minor league baseball is your thing, watch the Columbus Clippers, Triple-A National Champions in 2010 and 2011, play at Huntington Park Stadium, 330 Huntington Park Ln.; the state-of-the-art ballpark opened in 2009.
Day 2: Morning
Perhaps some freshly baked croissants or scones and just-plucked strawberries will hit the spot for breakfast, in which case head to the North Market, 59 Spruce St., a mostly-indoor farmers market that will put a smile on the faces of foodies and locavores. Marked by a huge neon sign, the bustling market holds vendors hawking everything from farm-fresh produce and spices to bakery treats and international foods, and it's open daily.
Day 2: Afternoon
While away the afternoon with a stroll in the Short North Arts District, along North High Street from Poplar Street to Smith Place. Wander in and out of independently owned boutiques, antique stores and art galleries in this bohemian shopping area; you'll find merchandise ranging from affordable antiques to trendy and expensive designer denim.
All that walking and shopping can make anyone's stomach growl, so get a table at
Marcella's Short North
and tuck into pizza baked in a Neapolitan stone oven; braised veal meatballs make for a savory appetizer, and the homemade pasta can't be beat.
For spectacular frozen treats that have won rave reviews nationwide, head to
Jeni's Splendid Ice Creams
for out-of-the-ordinary flavors like wildberry lavender, beet cake with black walnuts, and coriander raspberry.
Day 2: Evening
Extend your day in the Short North Arts District into the evening and choose from a variety of cuisines for dinner. Stimulate your taste buds with Asian fusion dishes at
Lemongrass Fusion Bistro
(think sushi, lemongrass soup and pad thai).
Incurable chocoholics will want to save room for dessert at Le Chocoholique, 601 N. High St. A bakery case holds a massive collection of exquisitely decorated chocolates that look like miniature works of art. The flavors are equally artful and include Velvet Elvis (peanut butter, banana and bacon-flavored), chipotle cherry and limoncello espresso. Or have a Picasso-esque slice of cake with a cappuccino; it's all served by chic, well-mannered college girls. Take a window seat, savor your sweet indulgence slowly, and watch the locals stroll by.
Day 3: Morning
Let the peaceful surroundings at the
Franklin Park Conservatory and Botanical Gardens
give you a gentle start to your third day in Columbus. Commune with nature as you drift through the gardens and gaze at a Bonsai collection, exotic orchids, and a Pacific Island water garden, just a few of the conservatory's highlights. Inside the property's centerpiece, an impressive 1895 Victorian greenhouse made entirely of glass panes, are tropical flowers and more than 40 varieties of palm trees. Blown-glass orbs and reeds in gem-like hues by artist Dale Chihuly add another dimension to the horticultural collections.
Day 3: Afternoon
If you're ready for a little adventure,
COSI Columbus
, a science center that mixes education and fun, is your kind of place. Have you ever tried to lift a car or ride a bike on a tightrope? Here's your chance! Use a giant lever to raise a 2,437-pound automobile or ride a unicycle on a tightrope several stories high. Split a laser beam, maneuver a spacecraft and submerge yourself in a submarine. During live shows, watch rats play basketball as you learn about operant conditioning or learn about weather as you step inside a cloud.
Willkommen to the
German Village
, just a few minutes away from COSI by car. The charming red-brick homes, cafés and shops fronted by flower-filled window boxes are a visual treat; just watch your step as you tread along the village's equally charming yet uneven cobblestone sidewalks. Stop at a local bakery for some apple strudel or pumpernickel bread, and wend your way through 32 rooms at block-long The Book Loft, 631 S. 3rd St., a literature-lover's delight. Browse local art and European ceramics, pottery and linens at Caterina Ltd., European Housewares, Art & Gifts, 571 S. 3rd St.
Day 3: Evening
Before you say auf wiedersehen, polka on over to
Schmidt's Restaurant und Sausage Haus
in German Village, where you can feast on German favorites like wiener schnitzel, bratwurst and potato pancakes as well as Schmidt's signature jumbo cream puffs. On weekends, tap your feet and slice your schnitzel to the high-energy sounds of polka and oompah duo Squeezin' n' Wheezin'.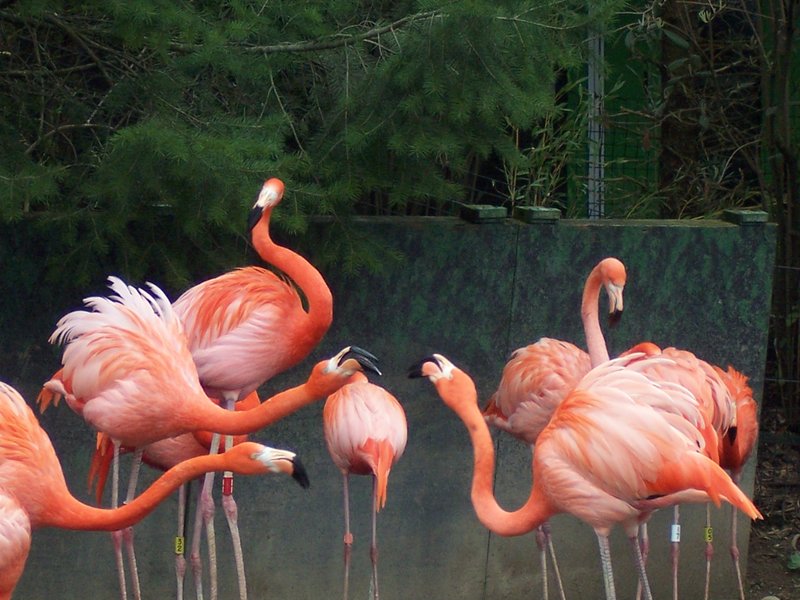 A Knight in Khaki Armor
Since the early 1980s, a shaggy-haired man in a safari outfit, holding an ostrich chick or a tiger cub, has intrigued TV audiences across the globe. Jack Hanna, known to many as "Jungle Jack," appears on talk shows, publishes books and continues to promote the
Columbus Zoo and Aquarium,
the attraction that helped him achieve widespread recognition as an animal authority.
Tapped to direct zoo operations in 1978, Hanna initiated sweeping changes at the previously run-down facility. In his most visible modification, cages evolved into more naturalistic habitats. His appearance with rare twin gorillas on "Good Morning America" garnered national interest in the Ohio zoo, and attendance quadrupled under his watch. In addition to improving public relations and subsequently gaining zoo funding, Hanna favored a hands-on approach to the job—he regularly picked up trash, parked cars, served refreshments and filled in wherever help was needed.
It is interesting to note that Hanna holds a degree in business and political science, not zoology. He grew up on a farm in Tennessee, and at the age of 12 became a veterinarian's volunteer. Following college, Hanna opened a petting zoo in his home state but closed it after a resident lion mauled a child. From 1973 to 1975, Hanna served as the director of a small zoo in Sanford, Florida. He went on to become the executive director at the Columbus Zoo and Aquarium—and one of the city's biggest celebrities.
A regular wildlife correspondent on "Good Morning America" and a frequent guest on television talk shows, Hanna has discovered the advantages, as well as the pitfalls, of a career in the spotlight. PETA (People for the Ethical Treatment of Animals) criticizes his handling of animals as exploitative and negligent. The group cites injuries to bystanders, including politician Newt Gingrich and anchorman Charlie Gibson. According to PETA, Hanna's public appearances also cause unnecessary stress to baby animals. Hanna counters that he works to educate people about wildlife protection. On his TV show, "Jack Hanna's Into the Wild," he frequently visits organizations involved in animal rescue and habitat conservation.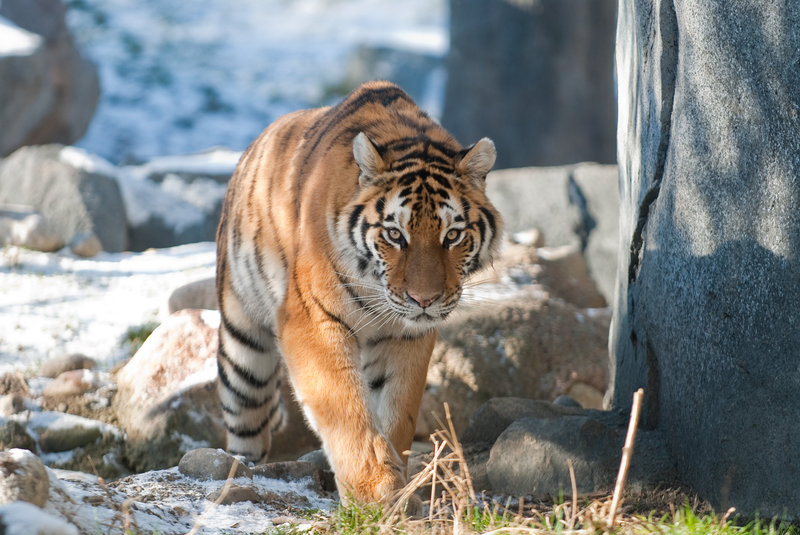 Columbus Zoo and Aquarium/Grahm S. Jones
Hanna has journeyed to all seven continents and still spends much of his time traveling for his TV series and speaking engagements. His association with the now internationally recognized Columbus Zoo and Aquarium continues; he was named director emeritus in 1992. By implementing shrewd business strategies and boosting visitor accessibility, Hanna successfully established the Ohio zoo as a landmark attraction and in the process, created himself as the enduring icon of "Jungle Jack."