A Knight in Khaki Armor Since the early 1980s, a shaggy-haired man in a safari outfit, holding an ostrich chick or a tiger cub, has intrigued TV audiences across the globe. Jack Hanna, known to many as "Jungle Jack," appears on talk shows, publishes books and continues to promote the Columbus Zoo and Aquarium, the attraction that helped him achieve widespread recognition as an animal authority.
Tapped to direct zoo operations in 1978, Hanna initiated sweeping changes at the previously run-down facility. In his most visible modification, cages evolved into more naturalistic habitats. His appearance with rare twin gorillas on "Good Morning America" garnered national interest in the Ohio zoo, and attendance quadrupled under his watch. In addition to improving public relations and subsequently gaining zoo funding, Hanna favored a hands-on approach to the job—he regularly picked up trash, parked cars, served refreshments and filled in wherever help was needed.
It is interesting to note that Hanna holds a degree in business and political science, not zoology. He grew up on a farm in Tennessee, and at the age of 12 became a veterinarian's volunteer. Following college, Hanna opened a petting zoo in his home state. From 1973 to 1975, Hanna served as the director of a small zoo in Sanford, Florida. He went on to become the executive director at the Columbus Zoo and Aquarium—and one of the city's biggest celebrities.
A regular wildlife correspondent on "Good Morning America" and a frequent guest on television talk shows, Hanna has discovered the advantages, as well as the pitfalls, of a career in the spotlight. PETA (People for the Ethical Treatment of Animals) criticizes his handling of animals as exploitative and negligent. The group cites injuries to bystanders, including politician Newt Gingrich and anchorman Charlie Gibson. According to PETA, Hanna's public appearances also cause unnecessary stress to baby animals. Hanna counters that he works to educate people about wildlife protection. On his TV show, "Jack Hanna's Into the Wild," he frequently visits organizations involved in animal rescue and habitat conservation.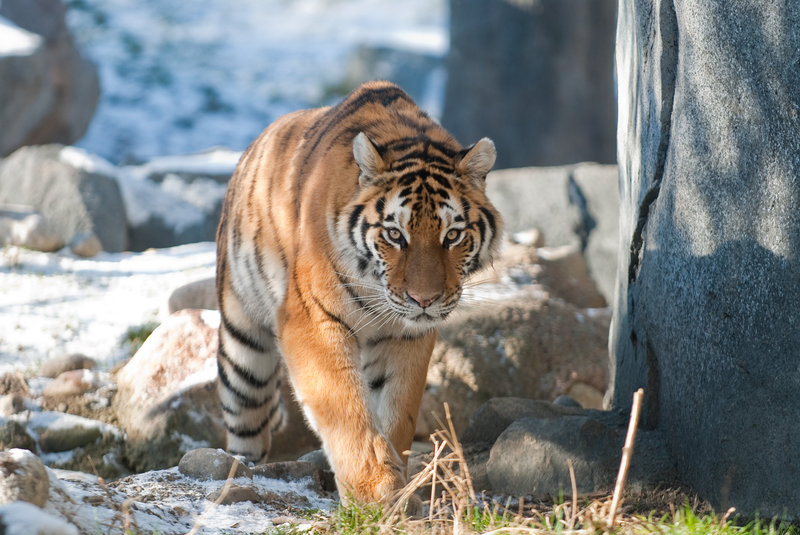 Columbus Zoo and Aquarium/Grahm S. Jones
Hanna has journeyed to all seven continents and still spends much of his time traveling for his TV series and speaking engagements. His association with the now internationally recognized Columbus Zoo and Aquarium continues; he was named director emeritus in 1992. By implementing shrewd business strategies and boosting visitor accessibility, Hanna successfully established the Ohio zoo as a landmark attraction and in the process, created himself as the enduring icon of "Jungle Jack."