One of the Funnest Places on Earth
Walt Disney World® Resort opened in the Orlando area in 1971, setting into motion a Florida tourism boom of grand proportions. With the sister to the West Coast's Disneyland® Resort in their back yards, devotees of all things Mickey Mouse east of the Mississippi no longer had to trek across country to tap into the magic. As Disney's East Coast kingdom grew exponentially, so, too, did the competition that eventually transformed Orlando into one big theme park of a destination. Walt Disney World® set the bar for wholesome family fun and then raised it time after time with faster rides, cuter characters and livelier entertainment to captivate every age group.
Beyond Orlando's man-made wonders are sparkling lakes, lovely gardens, relaxing state parks and, within shouting distance, a string of Atlantic Coast beaches. Add to this list championship golf courses, luxury resorts with spas, cuisine to please the international palate and shopping districts that run the gamut from bargain outlets to upscale malls, and Orlando measures up to a full-out, year-round crowd pleaser.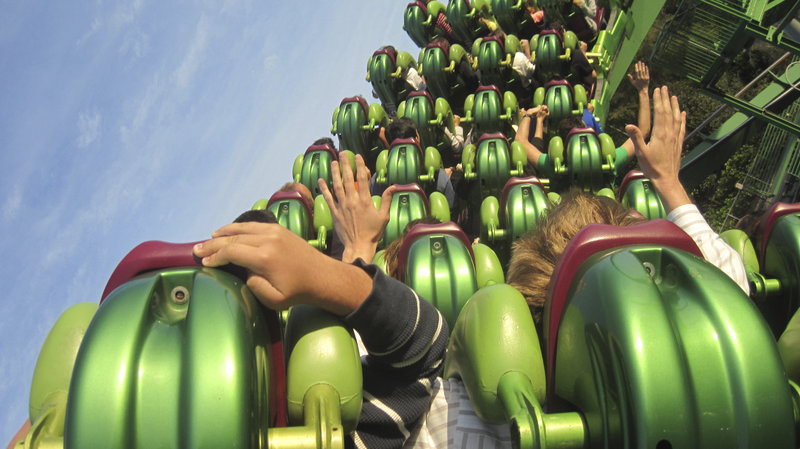 Haxortech/iStockphoto.com
With Disney's four major theme parks, Universal's two, and marine adventure parks SeaWorld Orlando and Discovery Cove Orlando, plus numerous other area attractions, fantasy is always on tap here. If Orlando could be squeezed and reduced to concentrate, like the juicy citrus that used to grow nearby in abundance, its essence would be pure entertainment—nectar for all who thirst for family-oriented things to do.
Fun Things to Do Inside and Outside Theme Parks
Walt Disney World® Resort shaped the young city of Orlando into one of the world's most popular leisure travel destinations. On average, nearly two-thirds of the domestic visitors head for the theme parks. But while Disney is the centerpiece of Orlando's appeal, the City Beautiful delivers more than fantasy and fast rides.
There are dozens of county and state parks in which to hike, bike or engage in water sports, and wild Florida, in all its natural splendor, is closer than you think. Nature-oriented diversions such as botanical gardens, meandering waterways and swampy wetlands with exotic wildlife were tourist draws in the early years, and still are. Since 1949, Gatorland has thrilled onlookers with dangerous stunts pitting man against reptile.
The city began as a small settlement with one cattle ranch and a trading post; by 1890 the "cow town" had become a real town, with all the trappings of 19th-century success. The postwar period ushered in the region's most dynamic growth. Kennedy Space Center created new jobs, and the resulting economic activity spawned numerous supporting businesses, attracting a tremendous influx of new residents. With the opening of a visitors complex in 1967, KSC officially entered the tourism race, taking its first small step towards becoming a major attraction.
Central Florida's Disney story began in the mid-1960s, when visionary "Uncle Walt" Disney paid a series of hush-hush visits to the swamplands of southwest Orange County. Secretive property deals soon followed, sparking questions about the mysterious doings south of town. The answer came in 1971 when Magic Kingdom® Park became Orlando's first theme park. In the decades since then, expansions have presented Epcot®, Disney's Hollywood Studios®, Disney's Animal Kingdom® Theme Park and two water parks. Also adding convenience are hotel accommodations, restaurants, entertainment areas and golf courses.
Bolstered by Walt Disney World® Resort's success, Orlando evolved into a theme park mecca. On the heels of triumphs in San Diego, Calif., and Aurora, Ohio, SeaWorld creators opened a third park in Florida in 1973. Decades later, SeaWorld Orlando gained two sister parks: Discovery Cove Orlando, an interactive dolphin encounter, and Aquatica, a water park. Universal Studios Florida debuted in the summer of 1990. Within 10 years, Universal made the leap from single theme park to Universal Orlando Resort, a multifaceted family vacation destination with hotels, restaurants and nightlife.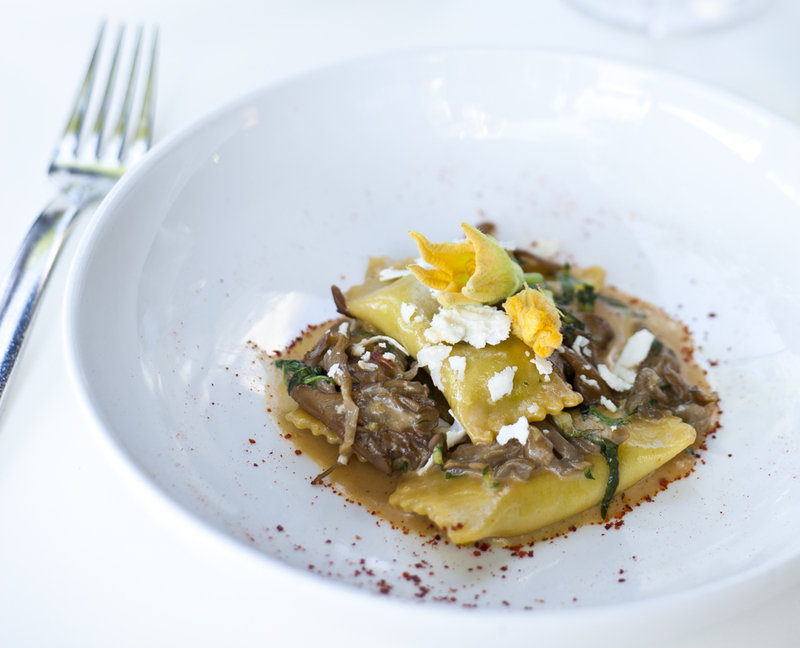 Those who think a trip to Orlando is all about being a kid are in for a surprise. All-inclusive spa resorts and celebrity chef-helmed restaurants attract a sophisticated clientele. The city plays host to such exciting sports events as basketball games by the Orlando Magic, soccer games by the Orlando Pride and Orlando City Soccer Club, arena football games by the Orlando Predators, and the PGA's prestigious Arnold Palmer Invitational, which takes place at the legend's own Bay Hill Club. Orlando's cosmopolitan population also supports a milieu of cultural museums that visitors will want to add to their agendas.
By Car
Orlando is laced with busy thoroughfares. Primary among these is I-4, a trans-Florida route that combines direct travel through the city with strategic controlled access. From the Daytona Beach area it forks off I-95 and enters Orlando on the northeast side; from the Gulf Coast it comes from Tampa, passing Walt Disney World® Resort and entering town from the southwest.
Florida's Turnpike (toll) links Orlando with the resort areas of southeastern Florida. About 35 miles to the northwest it connects with I-75, a major north-south freeway. Florida's Turnpike interchanges with I-4 at the southwestern city limits.
I-4 and Florida's Turnpike form an X across central Florida. Two older routes, US 17/92 and US 441, also cross at Orlando, traversing different portions of the area.
SR 528, more commonly known as the Beachline Expressway (toll), passes south of the city. It channels traffic between Orlando and the Cape Canaveral area and connects with routes leading to a downtown destination.
SR 50 (Colonial Drive) is an east-west route that passes through downtown and connects smaller communities near the Gulf with Atlantic coast areas. To avoid traffic an alternative is SR 408, the East-West Expressway (toll), which links with SR 50 both east and west of downtown. The expressway also connects with the Central Florida Greeneway (SR 417) just south of SR 50. An expansion to the eastern terminus brings the toll road to US 17/92 in Sanford; other eastern and western expansions are planned and sections of the expressway may be undergoing construction.
SR 436 (Semoran Boulevard) swings in a wide northwesterly arc from the airport and SR 528 (Beachline Expressway) southeast of town to US 441 northwest at Apopka and offers an alternative—although often busy—route to I-4.
Air Travel
Several airlines serve the Orlando area using one of the city's two airports: Orlando International Airport (MCO), at SR 436 (Semoran Boulevard) and SR 528 (the Beachline Expressway), and Orlando Sanford International Airport (SFB) in Sanford, which serves commercial and private aircraft. OIA, about 15 miles from both downtown and the tourist district, is a primary destination for many major domestic and international airlines. Serving more than 35 million passengers a year, it is one of the world's fastest-growing major airports. Its four satellite terminals are linked to the main terminal by automated people movers, making it easy to navigate; a south terminal is planned to open by 2019. Use AAA, one of the top travel websites, to find cheap airfare to the Sunshine State. (Note: Orlando's tourist volume often leads to traffic congestion during peak vacation seasons. When planning your trip, allow plenty of transit time—coming and going—between the airport and your destination.)
To reach downtown Orlando, follow Airport Boulevard north as it merges into SR 436. Though heavily traveled, SR 436 offers direct access to central, east and north Orlando via SRs 50 or 408 (toll). To reach the International Drive area, take Airport Boulevard to SR 528 (toll), then head west to SR 482, which intersects International just east of I-4. Take Airport Boulevard south to SR 417 (toll) to go to the Walt Disney World® Resort via SR 536 or to reach Kissimmee via US 17/92/441.
Cab fares from the Orlando airport to downtown or International Drive run about $35-$39; limousines cost about $50-$90 plus tax and a 20 percent tip but can vary depending on the company and other factors; shuttle vans are $19-$20 one way, or $31-$32 round-trip; and bus transportation is $2. Cab fare to the Disney resort averages $60. Many hotels have courtesy shuttle service.
Orlando is served by several major rental car agencies. Arrangements should be made before you depart, especially during peak seasons. Your local AAA club can provide this service or additional information. Hertz, (407) 859-8400 or (800) 654-3080, offers discounts to AAA members.
Street System
Because much of Orlando's growth occurred during the 1960s and '70s, the city is remarkably car-friendly. Roads are generally in good shape, although construction caused by near-constant expansion is a fact of life around the tourist district and downtown. Points of interest are usually on or near the main thoroughfares, most of which are accessible via I-4. For a small city, Orlando has surprisingly lengthy rush-hour periods, 6:30-9 a.m. and 4-6:30 p.m. Try to avoid traveling on I-4, US 17/92, SR 50 and SR 436 during these times.
Downtown Orlando is basically a grid, with several one-way streets. All street numbering begins at the intersection of Central Boulevard and Orange Avenue, the main strip through downtown. Orange is a one-way road south through the downtown core; its northbound counterpart is Rosalind Avenue. East-west roads accessing important downtown sites include Livingston Street (Bob Carr Performing Arts Centre), Robinson Street (Lake Eola), Central (Orlando Public Library, Lake Eola), Church Street (Amway Center, Church Street Market) and South Street (City Hall).
International Drive, the heart of the tourist area, is south Orlando's busiest road. A profusion of hotels, shopping centers, outlet stores, restaurants, strolling vacationers and cruising teenagers usually combine to create crowded conditions and frequent delays.
Unless otherwise posted, the speed limit on most streets is 30 mph. Unless otherwise posted, right turns are permitted on red after a complete stop.
Parking
Metered street parking downtown is available at $1 per hour, but spaces are generally hard to find at peak periods, which are on weekdays and weekend evenings. Meter enforcement hours are Mon.-Sat. 8-6 except on city holidays. Downtown parking also is available in several open-air lots underneath I-4 between Hughey and Garland avenues, near Amway Center. These lots cost $1 per hour except during events, when the fee is $10 for an evening.
Nearly a dozen municipal garages can be found throughout downtown, including at W. Amelia Street, between Revere and N. Hughey avenues; E. Amelia Street next to the Orange County Courthouse, between N. Magnolia and N. Orange avenues; W. Pine Street, between Garland and Orange avenues; three adjacent lots between W. Jefferson to the north and W. Central Boulevard to the south (between N. Garland and Orange avenues); E. Central Boulevard, between Rosalind and Magnolia avenues; and the garage by the Orange County Administration Building at the intersection of Liberty Avenue and E. Jackson Street (this will service the new Dr. P. Phillips Center for the Performing Arts). Rates are $2 per hour or $15 per day. Event parking costs $10 for an evening. For more details, contact the City of Orlando Parking Division at (407) 246-2155.
The city of Winter Park has free parking along Park Avenue, but spaces can be hard to come by during peak hours. Fortunately, several free public lots are located just a few blocks east and west off Park Avenue.
Most attractions and shopping centers have ample parking, but parking fees for the major theme parks can run as high as $15-$20 per day. Check with your hotel to see if it offers free shuttle service to the theme parks.
Public Transportation
Brightly painted buses are a colorful sight in the metro area, thanks to LYNX, the transit authority for Orange, Osceola and Seminole counties, which operates more than 300 buses on 88 routes.
Bus stops, called Links, are marked by fuchsia paw-print signs listing all the routes that are immediately accessible from that stop. The system serves most of the city, including downtown, the tourist district and major shopping centers. Main routes are Links 107 and 108, between downtown Orlando and Kissimmee; 10, through Kissimmee to St. Cloud; 38, downtown to the International Drive area; 436S, between SR 436 and the airport; 42, between International Drive and the airport; and 50, between downtown to the Walt Disney World® Resort.
LYNX fare is $2; transfers are free. Xpress service is $3.50. Exact change is required. Bus passes in daily, weekly and monthly increments also are available. Buses run Mon.-Fri. 4:15 a.m.-3:05 a.m., Sat. 4:45 a.m.-1:05 a.m., Sun. 4:45 a.m.-10:35 p.m.; holiday schedules may vary. For additional information about routes and schedules phone (407) 841-5969.
LYNX offers LYMMO, four limited fare-free bus routes that primarily use a bus-only lane to transport passengers throughout the downtown area. LYMMO runs Mon.-Thurs. 6 a.m.-10:45 p.m., Fri. 6 a.m.-midnight, Sat. 10 a.m.-midnight, Sun. 10 a.m.-10 p.m.
LYNX—routes 8, 107 and 441—also connects to Megabus, a low-cost bus service that arrives to and departs from Orlando, at 4504 S. Orange Blossom Tr. Fares, available in Suite 4652 in the Orange Blossom Center, start at $1.
I-Ride Trolleys cater exclusively to tourist traffic along International Drive 8 a.m.-10:30 p.m.; the wait is about 20 minutes. The Red Line runs along International Drive while the Green Line starts in the business district and runs along Universal Boulevard and South International Drive. Trolley fare is $2; $1 (ages 3-9 with adult); 25c (ages 65+); $5 (all-day pass); $7 (3-day pass); $9 (5-day pass); $12 (7-day pass); $18 (14-day pass). Transfers are free. Exact change is required. Passes also may be purchased at various locations; phone (866) 243-7483.
SunRail, a commuter train operating Mon.-Fri., links DeBary in Volusia County to Sand Lake Road, south of the City of Orlando. There are 12 stations along the 32-mile route, including stops in Sanford, Altamonte Springs, Winter Park and four stops in downtown Orlando. A round-trip ticket for the longest route (DeBary to Sand Lake Road in Orlando) costs $7.50; $3.75 (ages 7-18, ages 65+ and the physically impaired). Beginning summer 2018, service will expand to include an additional 17.2 miles with four stops: Meadow Woods in Orange County as well as three new stations in Osceola County—the Tupperware Station (at Osceola Parkway), Kissimmee at downtown Kissimmee and Poinciana. A northern expansion to DeLand in Volusia County is in the works, and a third phase could connect Orlando International Airport as early as 2020. Though there's service during the morning, midday and evening on weekdays, the train's schedule may fluctuate depending on special events and demand; SunRail is closed major holidays. Phone (855) 724-5411 for additional details.
Virgin Trains USA—an express, inter-city high-speed passenger train connecting Orlando (adjacent to Orlando International Airport), Fort Lauderdale, West Palm Beach and Miami—is under construction at press time. A Miami-to-West Palm Beach route is available. Service to and from Orlando is scheduled to start by 2022; phone ahead (305) 521-4800 to confirm schedules and fares.
Sales Tax
In Orange County the sales tax is 6.5 percent; in Lake, Osceola and Seminole counties it is 7 percent. Orange and Osceola counties levy a 6 percent resort tax, while Seminole County imposes a 5 percent tax and Lake County 4 percent.
Police (non-emergency)
(321) 235-5300; Sheriff (407) 836-4357
Fire (non-emergency)
(407) 246-3473
Time and Temperature
(407) 646-3131
Hospitals
Dr. P. Phillips Hospital, (407) 351-8500; Florida Hospital-East Orlando, (407) 303-8110; Florida Hospital-Orlando, (407) 303-5600; Orlando Regional Medical Center, (321) 841-5111.
Visit Orlando
8102 International Dr. Orlando, FL 32819. Phone:(407)363-5872 or (800)972-3304The bureau distributes a variety of information daily 8 a.m.-9 p.m. Closed Christmas.
Air Travel
The Orlando area is served by two airports: Orlando International Airport (MCO), at SR 436 and the Beachline Expressway, and Orlando-Sanford International Airport (SFB) in Sanford, which serves commercial and private aircraft.
Rental Cars
Orlando is served by several major rental car agencies. Arrangements should be made before you depart, especially during peak seasons. Your local AAA club can provide this service or additional information. Hertz, (407) 859-8400 or (800) 654-3080, offers discounts to AAA members.
Rail Service
Amtrak provides train service to four stations in the metro area. Passenger-only trains stop at the stations at 1400 Sligh Blvd. in downtown Orlando and 148 W. Morse Blvd. in downtown Winter Park; Kissimmee's passenger station is at 111 E. Dakin Ave. The Auto Train, which runs round-trip from Lorton, Va., stops at the Sanford station at 600 S. Persimmon Ave. Phone (800) 872-7245 for both rail services.
Virgin Trains USA, a high-speed passenger train, connects Fort Lauderdale, West Palm Beach and Miami. Service to or from Orlando International Airport's South Intermodal Center will occur around 2022; phone (305) 521-4800 for customer service.
Buses
A Greyhound Lines Inc. terminal, (407) 292-3422 for customer service, (407) 292-3424 for tickets or (800) 531-5332 for Spanish-speaking persons, is off West SR 50 (Colonial Drive) at 555 N. John Young Pkwy.
Taxis
Local taxis are metered and charge $4.20-$5.40 for the first mile and $2.65 for each additional mile plus 60c for each 80 seconds of waiting time. Major cab companies are Ace Metro, (407) 855-1111; Diamond Cab Co., (407) 523-3333; Quick Cab, (407) 447-1444; Star Taxi, (407) 857-9999; Town & Country, (407) 828-3036; and Orlando Taxi, (407) 422-2222.
Limousine service is available throughout most of the city; the ride from the airport to downtown Orlando or International Drive is about $50-$90 plus tax and a 20 percent tip but can vary depending on company and other factors.
Public Transportation
Transportation by bus, trolley or rail is available in Orlando.
Add some excitement to your vacation by traveling to Orlando, Fla. Pose for a picture between the massive alligator jaws at
Gatorland
(14501 S. Orange Blossom Tr.), and continue snapping away inside the longtime Orlando favorite. Since 1949, the attraction has provided a way to (safely) view Florida's famous reptiles. A secondary site—a collaboration with
Fun Spot America
(5700 Fun Spot Way) called Gator Spot—adds more gators to the mix, including a white one!
Ready to travel to an out-of-this-world destination? Set a course for Kennedy Space Center , 11 mi. e. of I-95 on SR 405, for an interstellar daytrip to the Space Coast. Options include tours of launch headquarters, exhibits about space and a simulated space shuttle launch. If reliving Neil Armstrong's historic moon landing isn't enough, then plan to meet a real astronaut.
Splash around at a thrilling water park to beat the heat. Top picks include
Aquatica
(5800 Water Play Way),
Disney's Blizzard Beach Water Park
(1500 W. Buena Vista Dr.),
Disney's Typhoon Lagoon Water Park
(1195 E. Buena Vista Dr.) and
Universal's Volcano Bay™
(6000 Universal Blvd.).
There is no shortage of things for couples to do in the area. Visit postcard-worthy
Lake Eola Park
(195 N. Rosalind St.). A band shell, amphitheater and lighted fountain punctuate the City Beautiful's 43-acre downtown oasis, a landmark since 1888. Pedal a swan boat across the lake or plop down on a shaded bench to savor the serenity.
See Florida animals during your trip. Observe alligators, eagles, turtles and other creatures in their native habitat by taking an airboat through wetlands and across the headwaters of the Everglades.
Boggy Creek Airboat Rides
(2001 E. Southport Rd.) offers a thrilling "wild Florida" encounter in Kissimmee; then head northeast on John Young Pkwy. and I-4 for a charming detour to Winter Park .
Stroll along Winter Park's refined Park Avenue, which features designer boutiques, sidewalk cafés, cozy local restaurants, shops with high-end home décor and a centrally located park. At
The Charles Hosmer Morse Museum of American Art
(445 N. Park Ave.), bask in the aura of Louis Comfort Tiffany's stunning stained-glass creations, a renowned collection that has no equal. Lovely lakeside residences and natural tropical scenery are highlights of a narrated cruise on Winter Park's chain of lakes and canals, offered by
Scenic Boat Tours
(312 E. Morse Blvd.).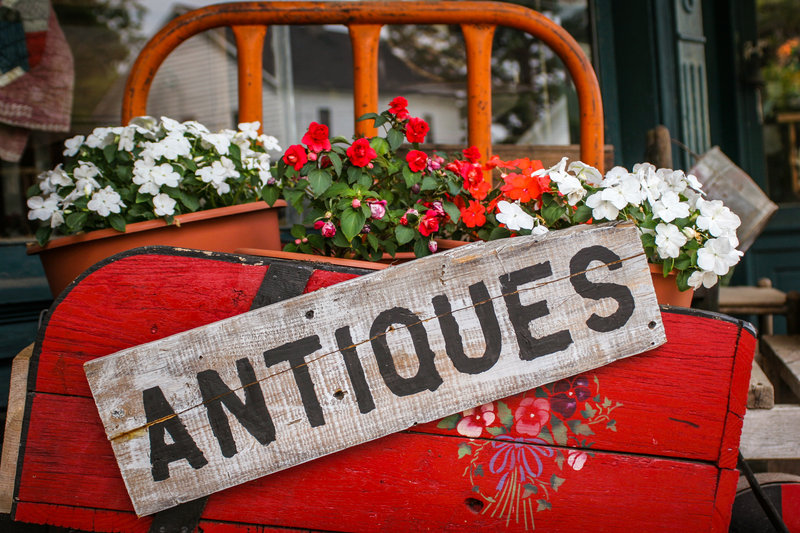 Venture out to the quaint village of Mount Dora , central Florida's antiques and collectibles capital, by driving west on SR 414. This small town overlooking Lake Dora draws quite a crowd on weekends because there are so many fun things to do. Make sure you arrive early to get a good parking spot. Later, take in a play or a musical at the Sonnentag Theatre at the IceHouse (100 N. Unser St.), where you can see shows like "Bye-Bye Birdie" and "Miracle on 34th Street" performed by local thespians. Mount Dora also holds a plethora of activities throughout the year, such as art and music festivals, a sailboat regatta and craft shows.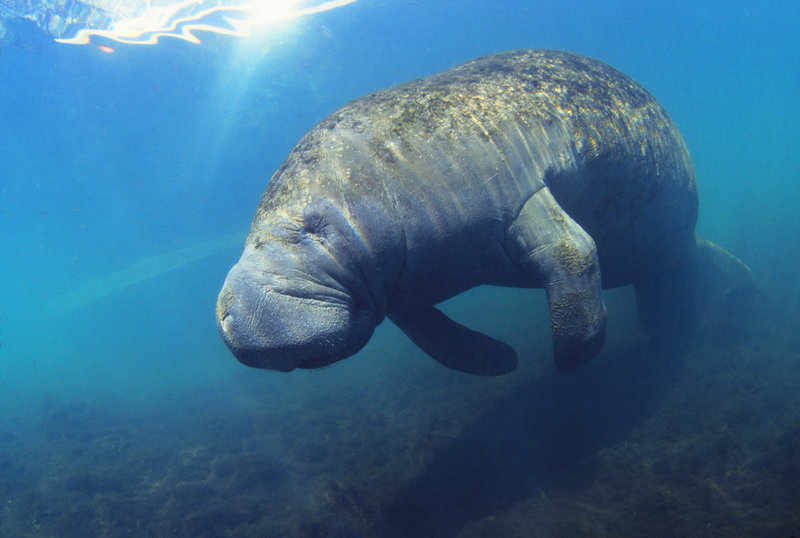 There are many fun things to do with friends, especially if you like adventure and the outdoors. Drive west on I-4 to
Blue Spring State Park
(2100 W. French Ave.), in Orange City , for the annual winter migration of manatees—mid-November through March—from the cool waters of the St. Johns River to the park's warm spring. Enjoy a picnic lunch and a myriad of water sports during your adventure travel experience, including snorkeling, swimming, canoeing and kayaking. Let
St. Johns River Cruises
(also at 2100 W. French Ave.) show you more of the state's longest river and its wild residents, including alligators, deer and birds. You'll never have a lack of things to do while you're here.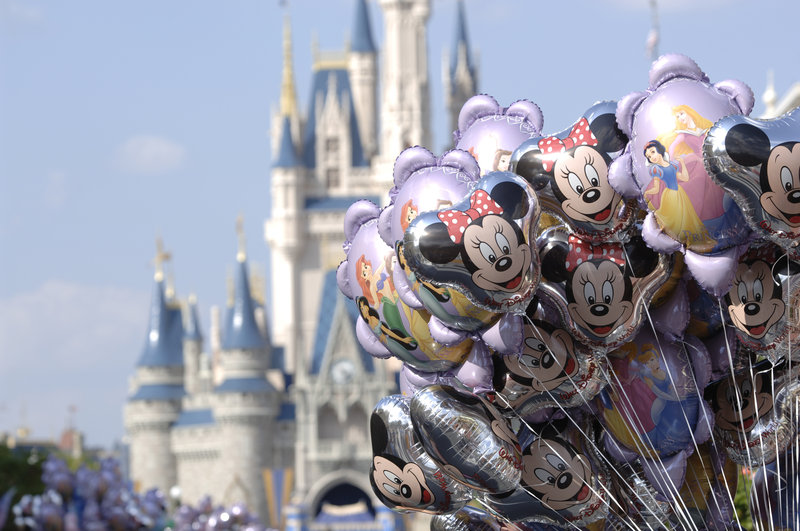 Under 13
Disney parks offer loads of fun things to do for all ages! Talk to your AAA travel agent about how to save money with cheap airline flights and travel packages. At the
Magic Kingdom® Park
(3111 World Dr.) in Lake Buena Vista, kids soar into the sky on Dumbo the Flying Elephant®, spin their teacup in the Mad Tea Party and scream as loud as they want on the Seven Dwarfs Mine Train.
More of Orlando's special brand of magic awaits at
Universal's Islands of Adventure™
(1000 Universal Studios Plaza). There are many fun places to go in this part of the park.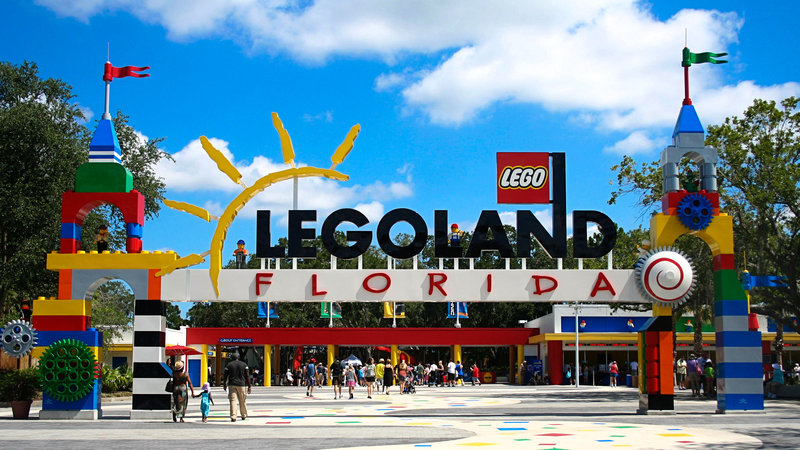 At Winter Haven's
LEGOLAND Florida Resort
(One LEGOLAND Way), kids will feel like Gulliver as they travel through cities like San Francisco, New York City and Las Vegas in Miniland USA, made from countless of LEGO bricks. Activities and shows include roller coasters; DUPLO Village, a toddler play area; and a water-skiing stunt show.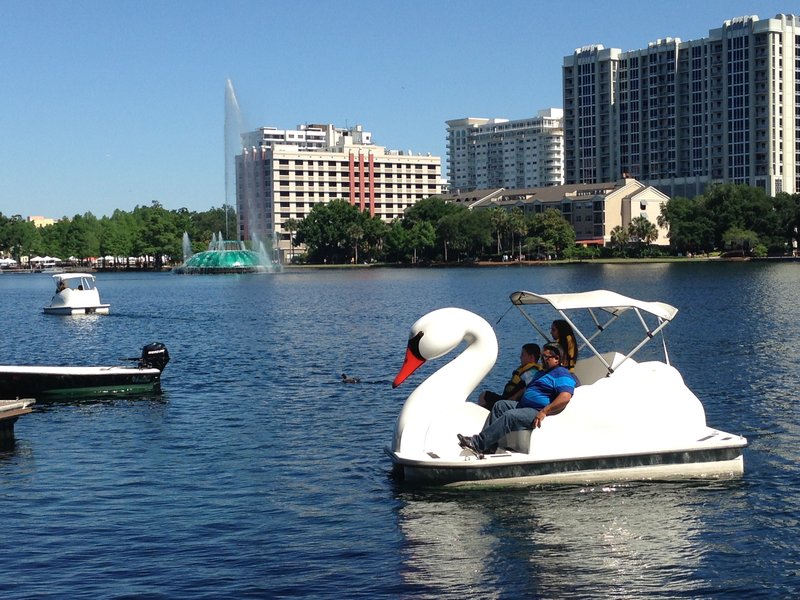 AAA/Janet Brindle Reddick
When you're tired of being on your feet all day, there are plenty of relaxing and interesting things to do in Orlando. Venture outside the theme parks to feed the swans or ride paddleboat likenesses in downtown Orlando's centerpiece,
Lake Eola Park
(195 N. Rosalind St.), where locals stroll and relax. This photogenic beauty has a landscaped walkway, shade trees, a lighted fountain and an amphitheater.
Teens
Experience the movies as never before at
Universal Studios Florida™
(1000 Universal Studios Plaza) on such rides as Shrek 4-D, E.T. Adventure and 3-D Terminator 2. The heart-pounding drops on the Hollywood Rip Ride Rockit or Revenge of the Mummy roller coasters are perfect for those with nerves of steel. Learn the secrets of monsterish makeup at the Horror Make-Up Show, or outmaneuver other contestants at Fear Factor Live.
Encounter the snapping jaws of live alligators at
Gatorland
(14501 S. Orange Blossom Tr.), one of the area's oldest attractions. Climb the observation tower for a view of the breeding marsh where 130 gators live. At the Gator Jumparoo brave trainers let the reptiles snatch meat from their hands; it's a must-see.
Discover more of natural Florida with
Boggy Creek Airboat Rides
(2001 E. Southport Rd.) in nearby Kissimmee . From a dock on East Lake Tohopekaliga, your airboat skims across the Everglades headwaters on a river of grass while you watch for gators, birds and native wildlife.
What to Do for All Ages
Experience the wondrous world of science at
WonderWorks
(9067 International Dr.). Try to stand in 71-mph hurricane winds, feel an earthquake measuring 5.3 on the Richter scale, climb inside a replica of the Mercury space capsule, lie on a bed of nails and use EEG technology to move a ball.
At
Disney's Animal Kingdom® Theme Park
(2901 Osceola Pkwy.), try to find the 300 different animals carved into the 14-story Tree of Life®. Watch out for geysers and waterfalls while drifting through a lush rain forest with your family on the Kali River Rapids®. Go on safari through an African savanna and spot lions, giraffes, zebras and hippos on Kilimanjaro Safaris®.
Have a blast on the Twilight Zone Tower of Terror® and the Rock 'n' Roller Coaster® Starring Aerosmith at
Disney's Hollywood Studios®
(50 Animation Dr.). Then there are Toy Story Mania!® and Star Tours®—The Adventures Continue. But don't miss Fantasmic!, an entrancing nighttime show led by Sorcerer Mickey that will have you oohing and aahing as pyrotechnics and lasers light up the sky.
There are many delicious places to eat in Orlando theme parks. If you're traveling with kids, be sure to check out
Disney Springs®
(1486 Buena Vista Dr.) for kid-friendly themed restaurants. T-Rex (1676 Buena Vista Dr.) features meteor showers with flashing lights, thunder and misting water. Waterfalls, a volcano, tropical greenery and animatronic animals surround you at the
Rainforest Cafe
® (1800 E. Buena Vista Dr.) while the menu will please every appetite with its wide variety of dishes.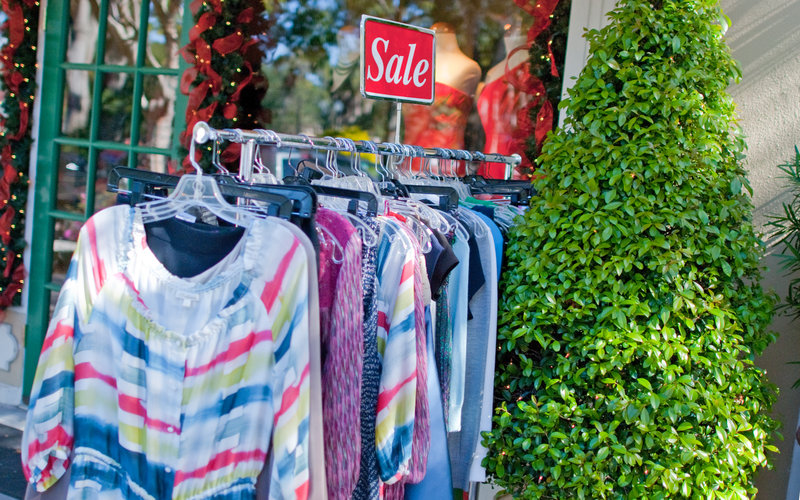 Shopping in Orlando
Orlando is a shopper's wonderland. You can buy mouse ears, T-shirts and, ironically enough, snow globes, to your heart's content in Orlando, but the city has so much more to offer both bargain hunters and lovers of luxury goods than just ordinary souvenirs. You just have to know where to find it all when you travel there.
Antiques
Escape the stifling heat and bustling theme parks with a leisurely amble through one of Orlando's antique districts. Shopping for antiques is always a good idea if you're looking for fun things to do with friends. Wander in and out of air-conditioned emporiums in the North Orange Avenue Antiques District downtown, running south from the 2900 block to the 1600 block. Shops are packed to the rafters with one-of-a-kind finds; excavate for such relics as a 1930s RCA Victor radio, an 18th-century French buffet or vintage threads. Pop into Rock & Roll Heaven , 1814 N. Orange Ave., where they have a heck of a band (on vinyl and CDs, anyway); the selection of rare and collectible music ranges from Miles Davis and Elvis to The Mothers of Invention and Devo. Discover even more charming shops just down the street on Ivanhoe Row, along the 1200 block across from Lake Ivanhoe. If you like antiques and decorative items, stop at 1618 Something Different Retro and A T Furniture & Antiques , which are next to each other on North Orange Avenue.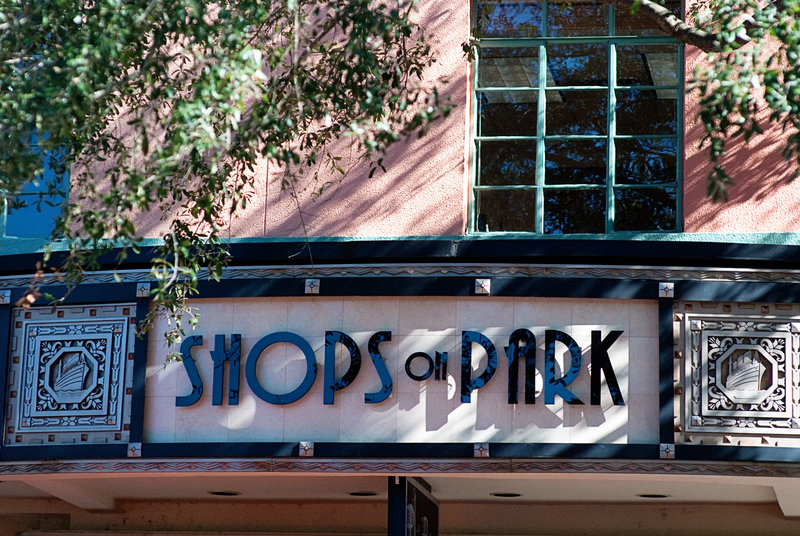 Ritzy Park Avenue, in Winter Park to the north, has a handful of antique shops where you may unearth that perfect Art Deco brooch or turn-of-the-20th-century Tiffany lamp. Save money on your overall vacation costs by purchasing affordable vacation packages and you'll have a little extra to spend on fancy antique treasures.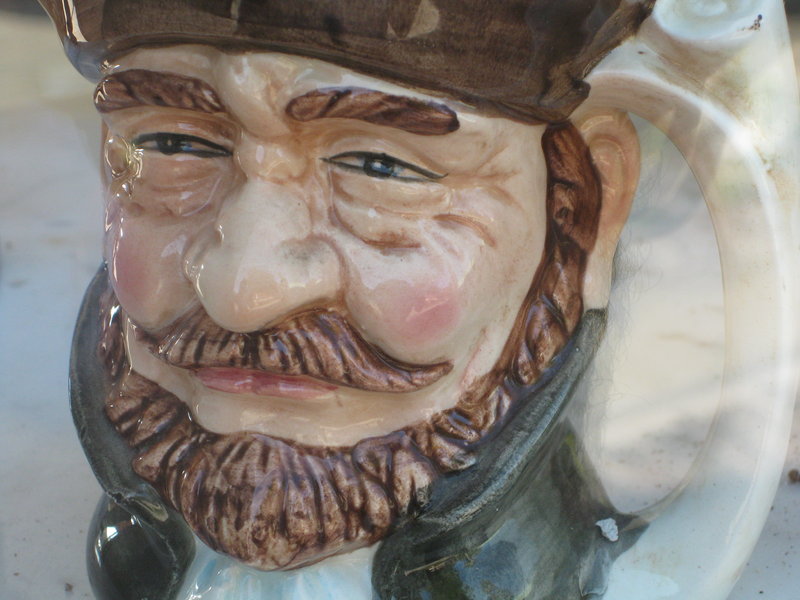 Marvin Rinck/Marvin Rinck
Take a side trip to historic Mount Dora, a half-hour northwest of Orlando, and while away the day visiting its quaint antique shops. Rummage through the wares of the hundreds of dealers who gather each weekend at Renninger's Florida Twin Markets on SR 441, also in Mount Dora. Lovers of antiquities also can hunt for treasure at the antique boutiques on First Street in downtown Sanford.
Malls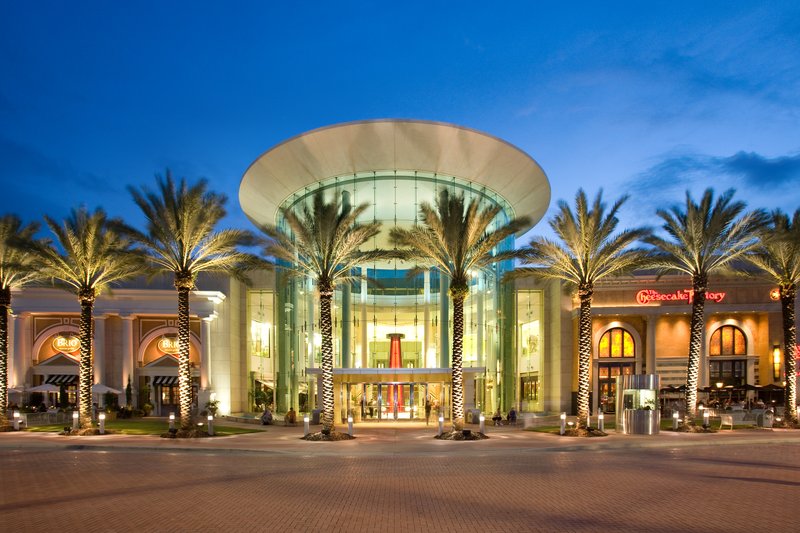 Courtesy of Mall at Millenia
Orlando is a mall rat's delight, and the crème de la crème is The Mall at Millenia , off I-4 at 4200 Conroy Rd. Feast your eyes on its upscale shops including Bloomingdale's, Chanel, Gucci, Neiman Marcus, Lilly Pulitzer and Tiffany & Co., as well as more than 150 retailers, services and eateries. With its luxe design—intricate mosaic floors, leaping fountains, modern décor, sculptures and fashion shows broadcast on 35-foot-high LED screens—the mall is a sight to behold. Despite its opulent look, the mall also appeals to those without deep pockets with such mall standards as Banana Republic, Express, Forever 21, Gap, Macy's and Urban Outfitters. Bonus: IKEA is next to the mall.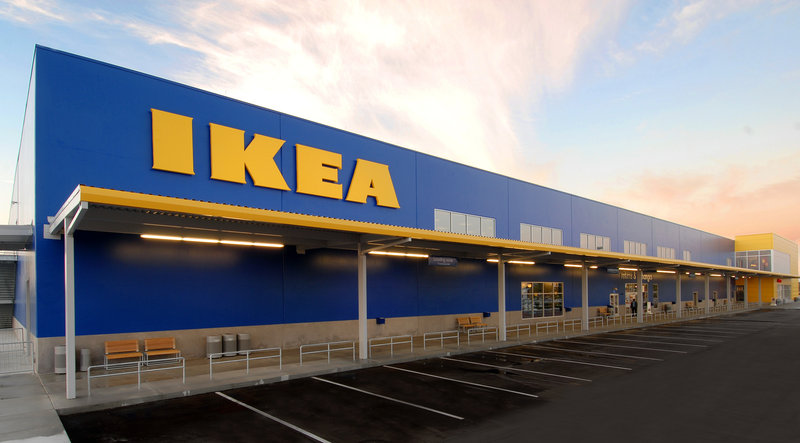 More than 250 shops occupy one of the largest malls in Florida, so it's the perfect destination for shoppers who value variety. The Florida Mall , 8001 S. Orange Blossom Tr. in south Orlando, is anchored by major retailers Dillard's, JCPenney, Macy's and Sears. A number of smaller stores impress as well, including apparel store BoxLunch, where every purchase above $10 goes toward feeding a hungry person through Feeding America. Kid-friendly M&M's World Orlando, American Girl's specialty doll store, and The Crayola Store with its accompanying Crayola Experience, add even more options. That's why international tourists arrive by the busful, joining the sea of shoppers who invade this mall regularly. There's also an attached hotel, so intrepid bargain hunters can drop bags off in their rooms and stay overnight.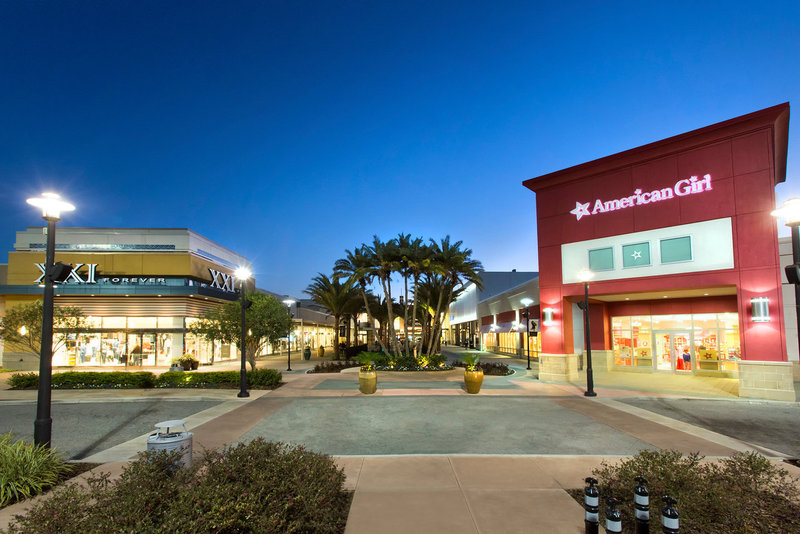 Not enough malls for you? Shop all you want: Greater Orlando's got more. Most malls contain an assortment of heavyweight anchors such as Belk, Dillard's, JCPenney, Macy's and Sears as well as mall stalwarts including Aéropostale, Banana Republic and Gap—with food courts to provide fuel for more shopping. Take your pick from the following list.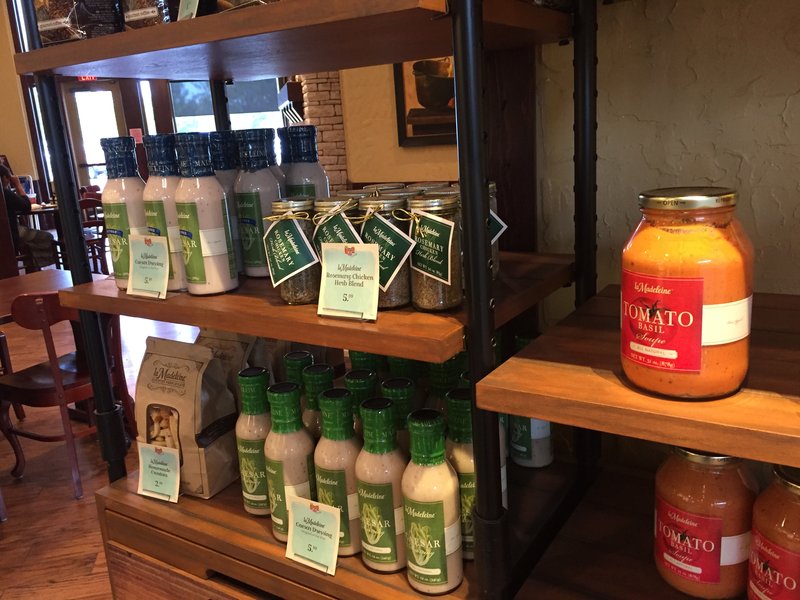 Altamonte Mall , on 451 E. Altamonte Dr. in Altamonte Springs, offers 2 floors containing 150 boutiques. To the east is Oviedo Mall , 1700 Oviedo Mall Blvd., with more than 50 retailers as well as a kid's learning and fitness entertainment center. Northeast of Orlando's downtown is Orlando Fashion Square , 3201 E. Colonial Dr.; it houses more than 65 shops and services. Sanford's Seminole Towne Center , 200 Towne Center Cir., is the northernmost of the malls, while west of downtown in Ocoee is West Oaks Mall at 9401 W. Colonial Dr. (SR 50); both have more than 100 businesses.
Outlets
Looking for cheap things to do? International Drive is a mecca for bargain hunters and fashionistas. Souvenir shops abound, of course, especially in this part of Orlando, but the outlet stores are the true treasure troves. It's not a boast to say that whatever you're looking for, you'll find it at one of the outlet malls, and you'll save a bundle. From electronics to cookware and designer fashions to luggage, you won't be able to leave Orlando empty-handed.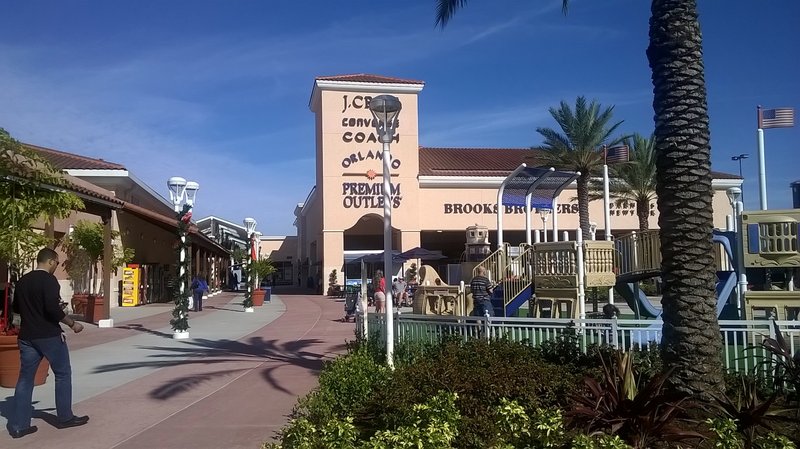 Orlando Premium Outlets—Vineland Avenue offers name brand and luxury brand shops in a Mediterranean village atmosphere at 8200 Vineland Ave., which connects International Drive and SR 535 (or off I-4 exit 68). The lineup of 160 outlet stores includes Banana Republic, Burberry, DKNY, Forever 21, Lancôme, Motherhood Maternity, Nike, OshKosh B'gosh, Polo Ralph Lauren, Prada, Steve Madden and Tommy Hilfiger. Covered outdoor walkways offer protection from the Florida sun. Amenities include parcel lockers and a currency exchange. Note: Premium parking, such as the on-site garage, costs $10.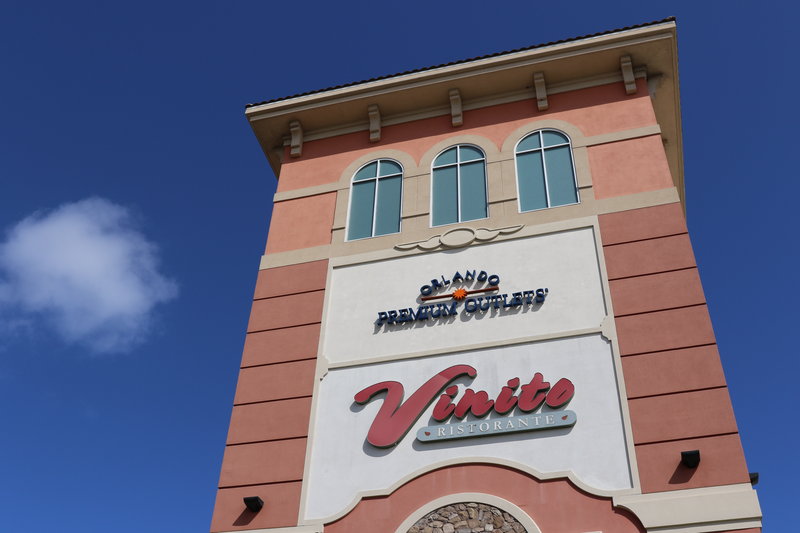 At 4951 International Dr. is Orlando International Premium Outlets , featuring apparel, electronics, fine jewelry, shoes, housewares and other items from 180 vendors, including BCBG Max Azria, Carter's, Kitchen Collection, Michael Kors, Neiman Marcus Last Call, Saks Fifth Avenue OFF 5th, Skechers, Sunglass Hut, Swarovski and Vera Bradley. Not your ordinary outlet mall, the center is an elegant outdoor marketplace with beautiful landscaping and Mediterranean styling. Both Premium Outlets locations offer many of the same stores. Note: Premium parking spaces cost $10.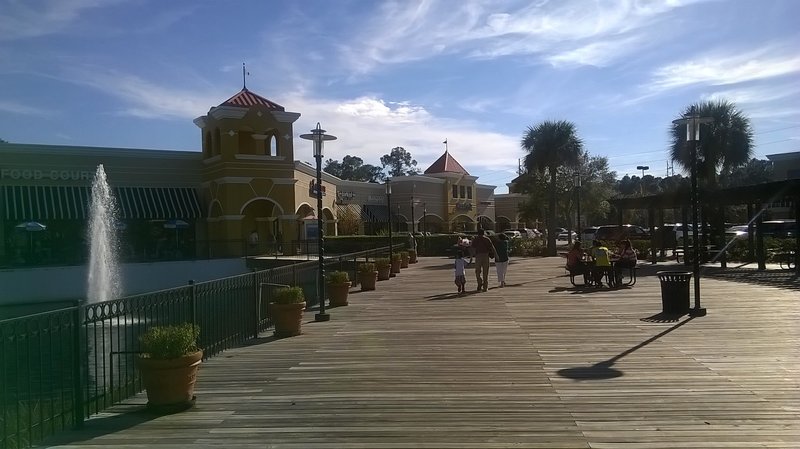 Lake Buena Vista Factory Stores , 15657 S. Apopka Vineland Rd. (SR 535), is a rare jewel in the crown of Orlando outlets. With roughly 50 stores and a new expansion, this venue offers a much different shopping experience compared to the Premium outlets but still features bargains galore. You'll find Aéropostale, Crocs, Eddie Bauer, Gap, Levi's, Old Navy, Reebok, Under Armour and Van Heusen. There are shops that cater to both men and women, so shopping here is one of the most enjoyable things for couples to do.
Specialty Districts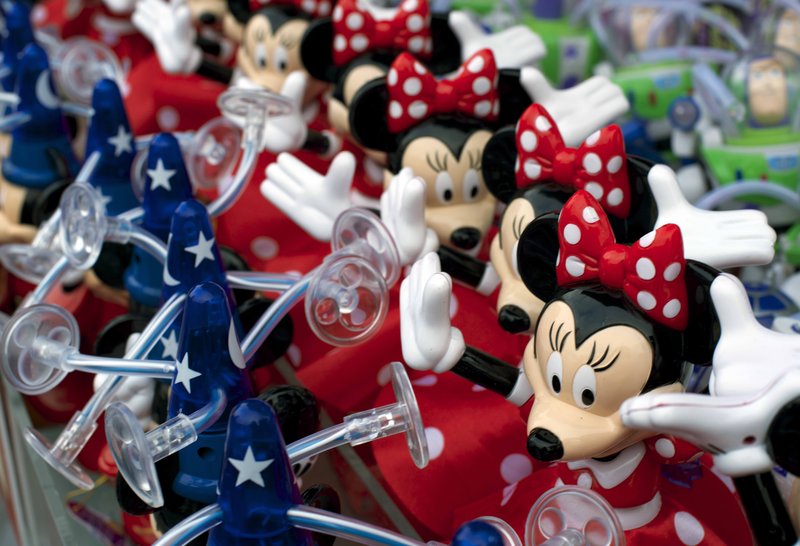 Large malls and outlets aren't the only games in town—follow the lead of Orlandoans and check out the following independent and themed shopping districts. Some are tucked in among the nightclubs, business offices and local restaurants in Downtown Orlando within a few blocks of Lake Eola Park.
The
Orange County Regional History Center
Emporium at 65 E. Central Blvd., is a fun place to go for gifts thanks to its shelves stocked with toys and books as well as items representative of Central Florida history.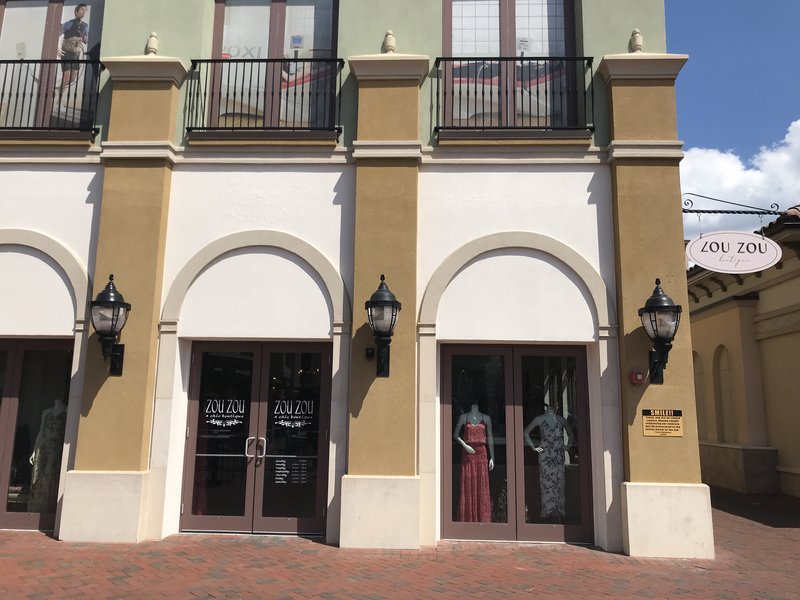 Gentlemen can check out Siegel's Clothing Co. , 130 S. Orange Ave., for fine suits and sportswear; they also carry a good selection of attire for women. (A second location for Siegel's can be found on Winter Park's Park Avenue.) When only the most current styles will do, head a few blocks east to Zou Zou Boutique , 2 N. Summerlin Ave. (near the Thornton Park neighborhood), for designer fashions by the likes of Ella Moss, Milly, J Brand jeans and Sam Edelman shoes; this trés chic women's shop has another location at 7988 Via Dellagio Way in the Bay Hill area.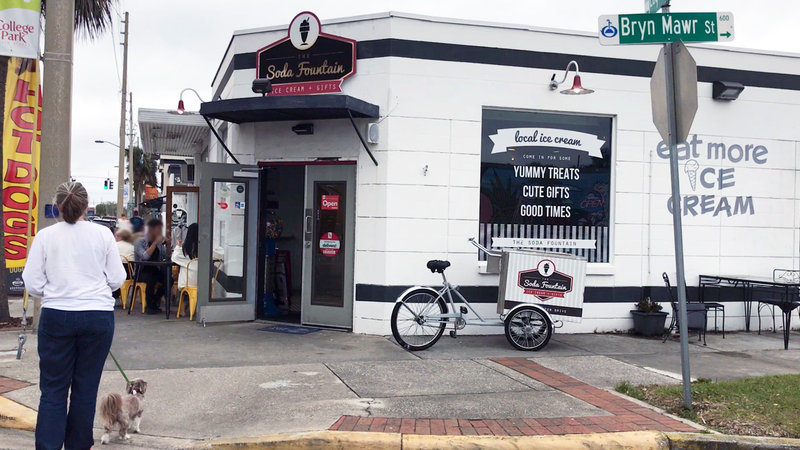 The College Park neighborhood, located near the intersection of Edgewater Drive and Princeton Street, offers a small selection of stores and is a nice location for browsing. If you're on the hunt for home décor, a bicycle, jewelry, a new outfit or a gift, try College Park. The dining scene is good as well.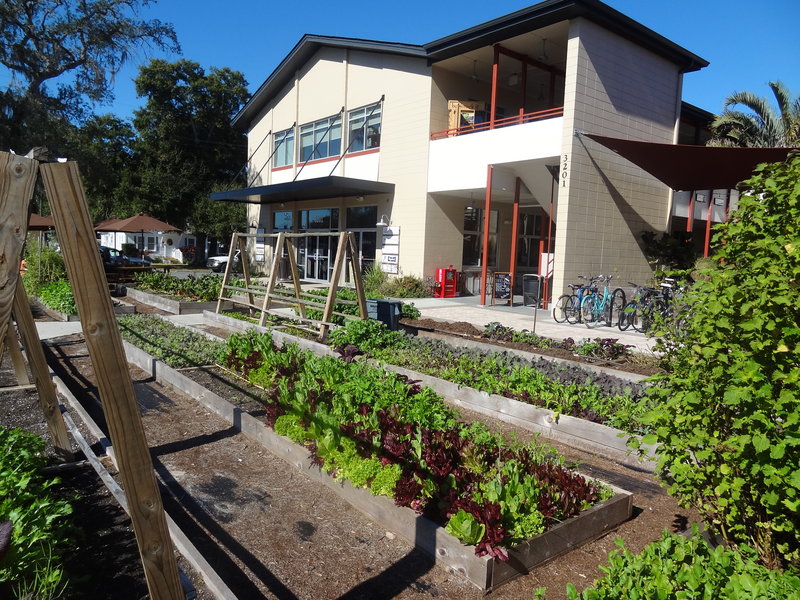 Get your local produce, specialty foods, baking supplies and a foodie education at East End Market , 3201 Corrine Dr. The market—not a typical farmers market but rather a cultural food hub—features a garden, a demonstration kitchen, stores, offices, restaurants and event space in a two-story building in Orlando's Audubon Park Garden District.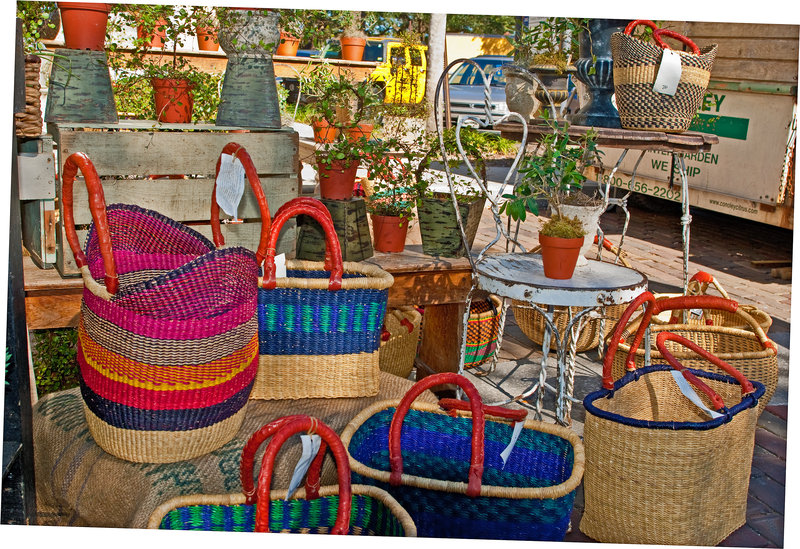 There are several other markets worth checking out. Sundays at Lake Eola Park's Orlando Farmers Market, corner at E. Central Blvd. and N. Eola Dr., are especially nice. From 10-4 vendors sell produce, plants, art and handmade crafts, and there often is live entertainment. On Monday nights, head to the parking lot of Stardust Video and Coffee at 1842 E. Winter Park Rd. for the Audubon Park Community Market. This one is small, but hip.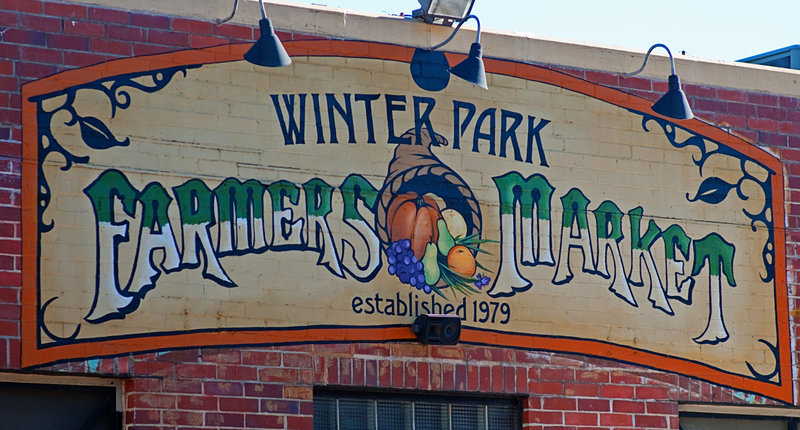 Beyond Orlando, there is the Maitland Farmers Market at Lake Lily Park, 701 Lake Lily Dr., in Maitland, which features nearly three dozen vendors and live music every Sunday 9-2. On Saturday mornings, locals make tracks to the Winter Park Farmers Market in a refurbished train depot at 200 W. New England Ave. for the freshest produce, herbs, baked treats and cheeses.
Where to Eat and Shop
One block east is Winter Park's heart and soul, Park Avenue. An eclectic assortment of upscale, preppy and trendy boutiques, galleries and bistros line this lengthy European-flavored street near Rollins College, perfect for shopping, people watching or just taking a stroll. Brick-paved alleys provide a taste of the old country with hidden courtyards and gardens. Kathmandu , , 352 N. Park Ave., in Winter Park, will ensure you go home with a unique treasure from its collection of items from different countries. When you get hungry, there are plenty of places to eat nearby that will satisfy your appetite and your palate.
Running out of steam? Relax your weary dogs under a century-old oak in shady Central Park, or sip ice-cold chardonnay at a sidewalk café. Speaking of dogs, bring yours or enjoy the parade as locals show off their purebreds; shop owners thoughtfully set out bowls of water for parched pups.
Disney Springs®,
centered around 1486 Buena Vista Dr. in Lake Buena Vista, features tons of shopping venues along the shores of Buena Vista Lagoon. In The Landing, you can ease into the charming rustic vibe of the waterside district by shopping at a trendy boutique. In Town Center, you can stroll the day away shopping at boutiques and one-of-a-kind flagship stores along the Mediterranean-inspired Florida streets. Featuring amazing crystal glass coaches to sportswear with a Disney flair, The Marketplace remains one of the hippest shopping experiences around. However, the go-to destination for Disney souvenir gifts remains World of Disney, the world's largest Disney character and memorabilia shop.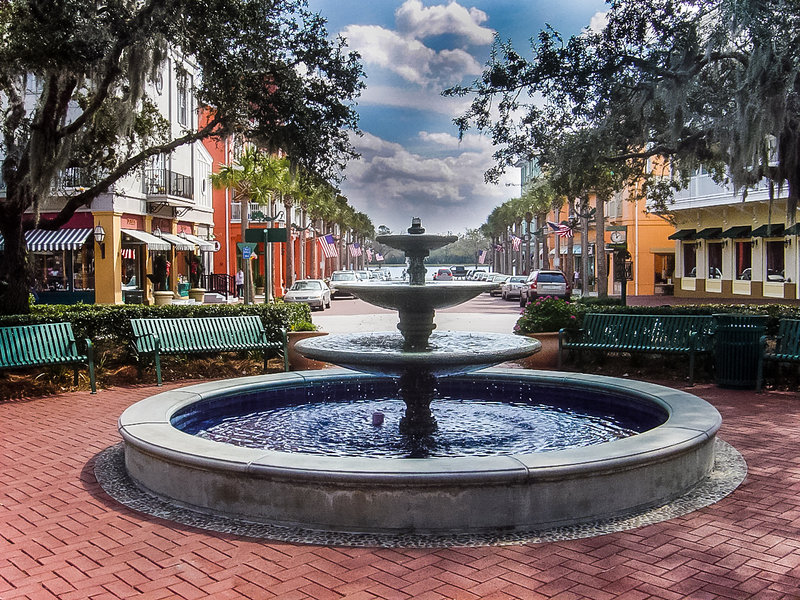 Wikimedia Commons/Bobak Ha Eri
Farther south, near the intersection of I-4 and US 192, is the Town of Celebration; its picturesque downtown offers nearly two dozen shops and restaurants. Celebration evokes a turn-of-the-20th-century small town with brick streets. It's not too old-fashioned, though; you'll still find signs of the 21st century, including the requisite Starbucks.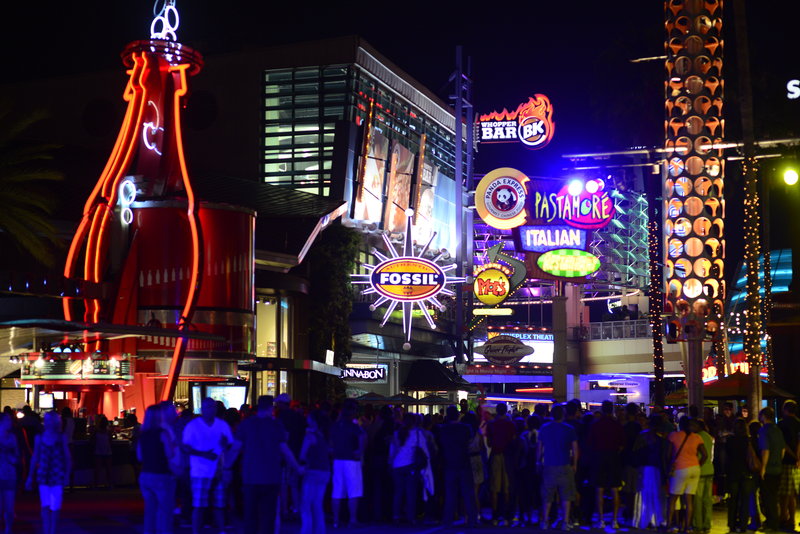 Orlando Nightlife
Orlando's evening scene is all over the map, literally, but the greatest concentrations of fun things to do are downtown and along I-Drive. For those who want a theme to go with their nightlife, the entertainment zones at Universal Orlando Resort and Walt Disney World Resort® are packed with diverse nightspots. Here, clubbers can hop from one dance floor to another within a short distance.
Disney Springs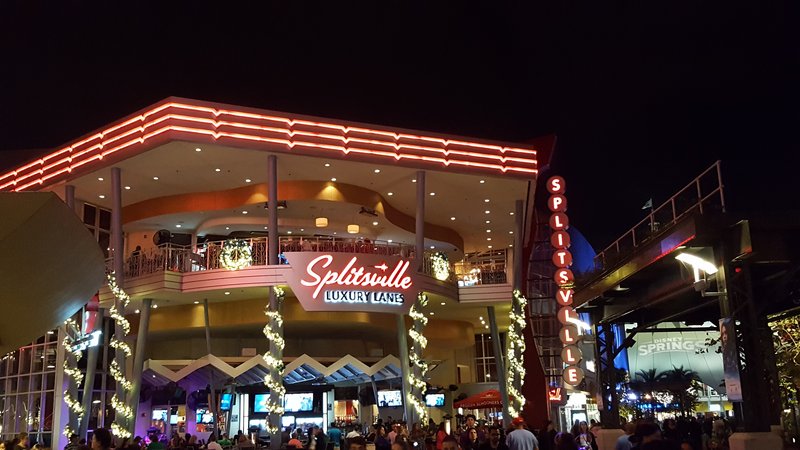 One of the four fascinating neighborhoods at Disney Springs®, the West Side, is a neighborhood with a vibe all its own. There, the air is mixed with the sound of applause for world-renowned entertainment and tempting aromas that will ignite your senses. Or, head over to The Landing, where the wharf-side eateries offer everything from artisanal cocktails crafted at the edge of your stage-side table to a sushi bar. The most difficult decision you'll make when you're here is choosing where to eat. There are so many great restaurants here that serve mouth-watering dishes in a fun and energetic atmosphere.
flickr/Rusty Clark - DJ Zippergirl <3
Some of the best national recording acts perform at House of Blues ® (1490 Buena Vista Dr.); past acts include Jane's Addiction, The Used, Flogging Molly, Colbie Caillat and Jerry Lee Lewis. The club has a warm and homey feel, with folk art everywhere you look. A large floor in front of the stage gives you plenty of room to dance and get close to your favorite rock star; there are seating areas for those who would rather spectate.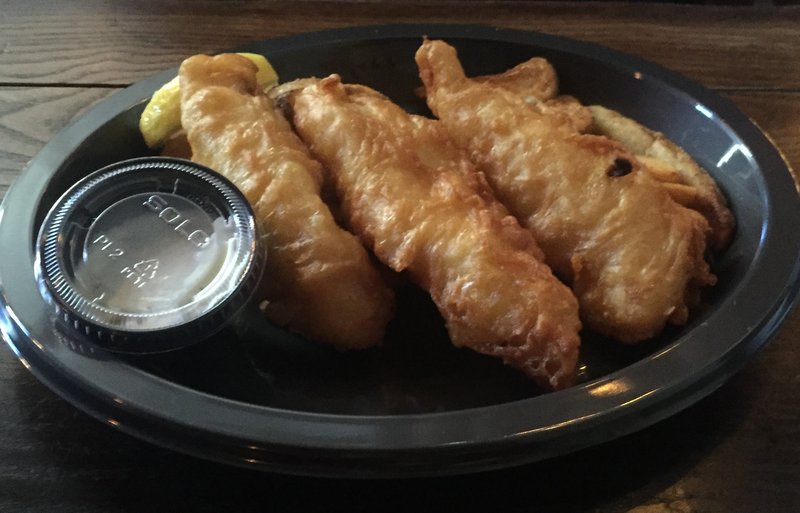 Get your jig on at
Raglan Road Irish Pub and Restaurant
(1640 Buena Vista Dr.), where live Irish music and Irish dancers await nightly and everyone becomes Irish as soon as they step inside. The entire pub, bar and all, was made in Ireland and shipped here for a true Gaelic experience. The fully stocked bar is a beer lover's dream, with a wide variety of Irish imports, craft beers, stouts and ales as well as a selection of specialty drinks, wine and Irish whiskeys. Sampling the various alcoholic beverages is one of the most fun things to do with friends while you're here.
Things to Do in Downtown Orlando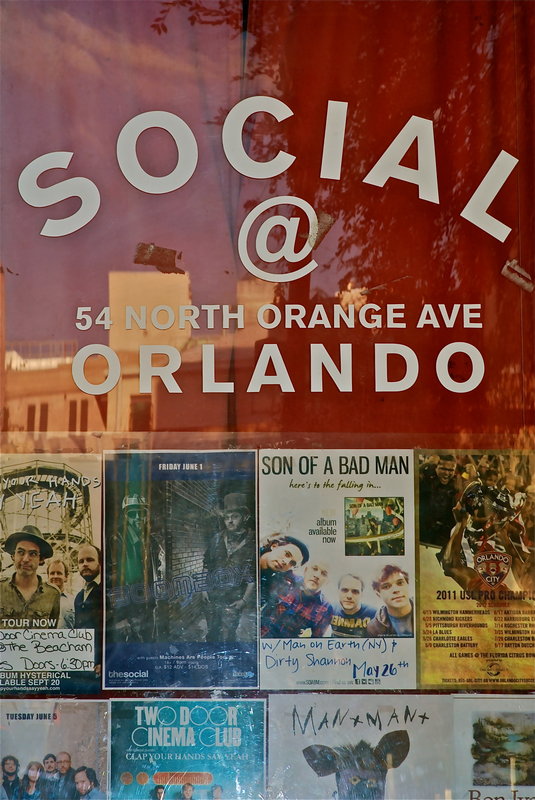 For concerts by today's biggest names in music, hit the
Amway Center
, 400 W. Church St., where recording artists such as Bruno Mars and Ed Sheeran have recently played. This arena holds 20,000 concertgoers, so be prepared for large crowds. This is a great place to go if you're on a group travel vacation and can't cram your entire party into a small club.
The Church Street Entertainment complex, 33 W. Church St., is home to Chillers , a typical party bar; Big Belly , a sports-themed watering hole on the second floor; and Latitudes , an outdoor rooftop bar. Behind the building is Rok Room , a local favorite that features guest DJs. If you're looking for fun and energetic things to do in Orlando, this bar is the perfect destination.
Shhh, Orlando has a secret—speakeasy, that is. A handcrafted product awaits you at Hanson's Shoe Repair , 27 E. Pine St., but only with the right password; phone (407) 476-9446. A text back means an "in," so tread wisely.
For a pint of Guinness and some craic (aka fun), there's Harp and Celt , 25 S. Magnolia Ave. The Celt Irish Pub not only features classic Irish music but also the latest soccer and rugby matches.
Get into the holiday spirit at any time of year at Frosty's Christmastime Lounge (50 E. Central Blvd.). This is where to grab a drink and express some holiday cheer year-round in Orlando.
The renovated old Beacham Theater, 46 N. Orange Ave., houses The Beacham , an upscale hot spot popular for its mix of hip-hop, high-energy and Top 40 tunes—and for its VIP clientèle and celebrity performers. However, Orange Avenue also is the main strip for less-formal dance clubs that typically belt alternative, punk, funk, rock and indie music. Casually dressed twentysomethings frequent Independent Bar (aka IBar), 70 N. Orange Ave., which has three bars and two dance floors. The Social , 54 N. Orange Ave., is a small (400-person capacity) indie music venue. Cutting-edge types dance the night away to house music and live national acts at Venue 578 , in the former Firestone Tire Company building at 578 N. Orange Ave.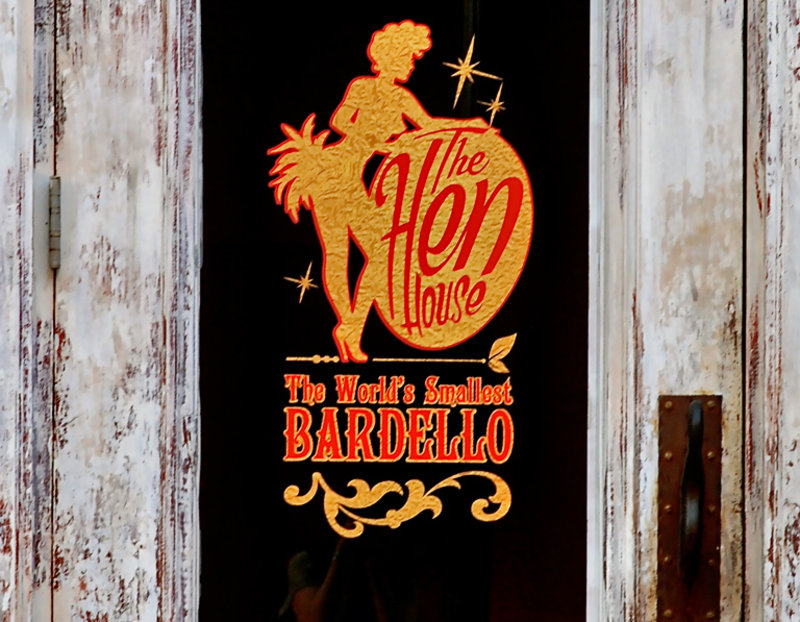 Party on at Wall Street Plaza , a side street in the heart of downtown Orlando where you'll find
Wall Street Cantina
, Shine , Hen House , Hooch , Waitiki , Monkey Bar and Sideshow . These clubs and bars line each side of the street and there are outdoor tables and chairs to enjoy balmy Florida evenings and musical acts that sometimes perform outside. You also can get a bite to eat until 11 p.m. or dine at one of the nearby restaurants. The street is closed off often for block parties, and holidays like New Year's Eve, St. Patrick's Day and Cinco de Mayo as well as other special events are done up big here.
International Drive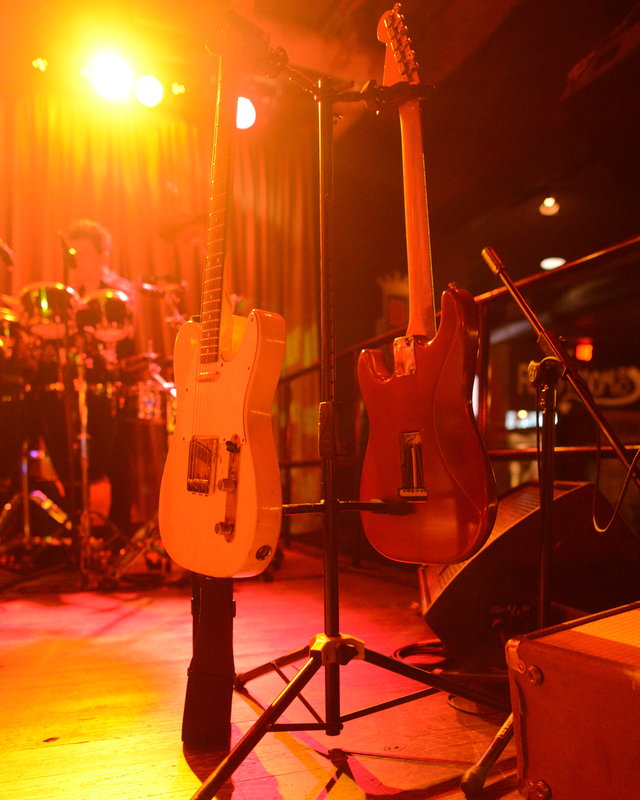 The house bands at B.B. King's Blues Club at Pointe Orlando, 9101 International Dr., play everything from blues to Motown to classic rock on an elevated stage right in the middle of this restaurant/nightclub with a supper club feel. Do your best jitterbug on the checkered dance floor, and if you feel the need for a tropical breeze, step outside onto the patio.
Blue Martini , also at Pointe Orlando at 9101 International Dr., is a happening spot with upscale décor and drink prices to match (but worth every penny). A quality martini menu includes concoctions like Lemon Drop, Masterpiece Bleu and the Blue Martini (served with a glow stick). Snack on appetizers from the limited menu, and when the feeling strikes, get down and shake it up on the small dance floor.
3NINE , tucked away in the Rosen Plaza Hotel at 9700 International Dr., features DJs most nights, comedy on Wednesday and karaoke on Thursday; the sports bar area has dart boards, pool tables and large TVs. Need something hotter? FIRE Lounge , 8967 International Dr., draws a diverse bump-n-grind crowd and the DJs mostly spin hip-hop and top 40 tunes. Neighboring ICEBAR Orlando , on the other hand, will make you feel like an extra from "Dr. Zhivago" after you pull on borrowed parkas and gloves for an adventure in a chilly setting (27 degrees Fahrenheit) made from carved ice and enhanced with lights and music. Warm up with shots served in glasses made of ice.
For something a little different, where you can belt out pop tunes, commercial jingles, and songs you forgot you knew under the direction of dueling piano players, visit Howl at the Moon , 8815 International Dr.
Universal CityWalk
Bustling crowds, bright lights and variety at a single location make this a popular destination for park visitors and locals.
At the entrance to Universal Orlando Resort is
Universal CityWalk™
, 6000 Universal Blvd., which features an eye-catching promenade of shops, restaurants, clubs and a 20-screen movie theater. There's something here to satisfy any age group or music sensibility. Before you start your evening, inquire about opening times and cover charges at various restaurants and clubs. You can save a bundle by purchasing a CityWalk Party Pass at guest services.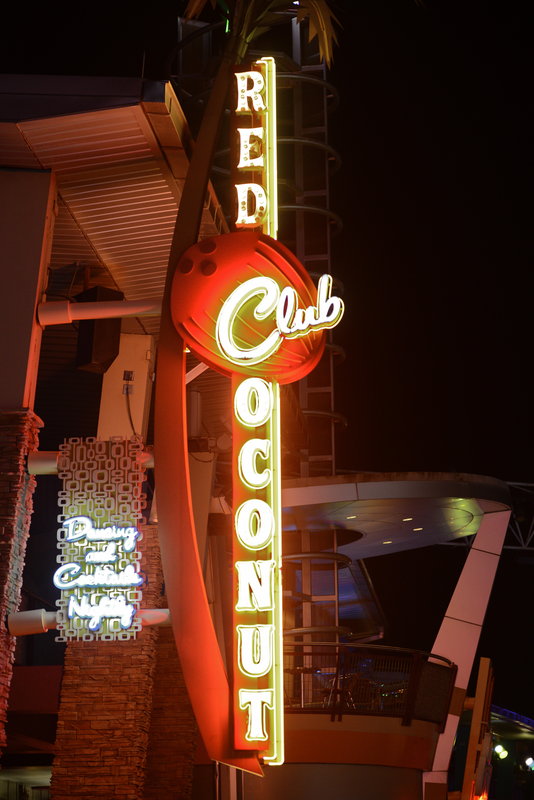 Jump-start your evening with happy-hour mojitos or martinis at the Red Coconut Club . With its retro-style furnishings, banquette seating, conga drums, fake palm trees, velvet-roped VIP areas and intimate dance floor, this lounge-style dance club looks like an updated version of an early Vegas nightclub.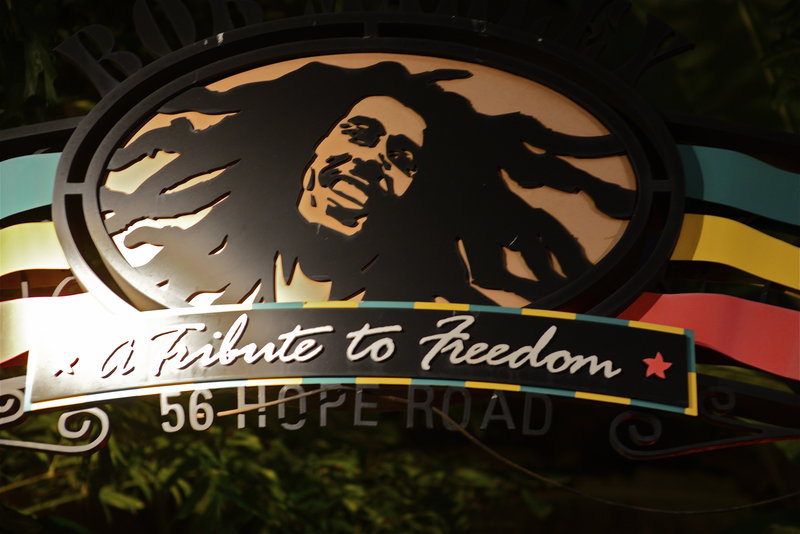 Reggae rules at
Bob Marley-A Tribute to Freedom
, which is housed in a replica of Marley's former home in Jamaica. A reggae band and a DJ in the interior courtyard accompany dinner or just drinks every evening.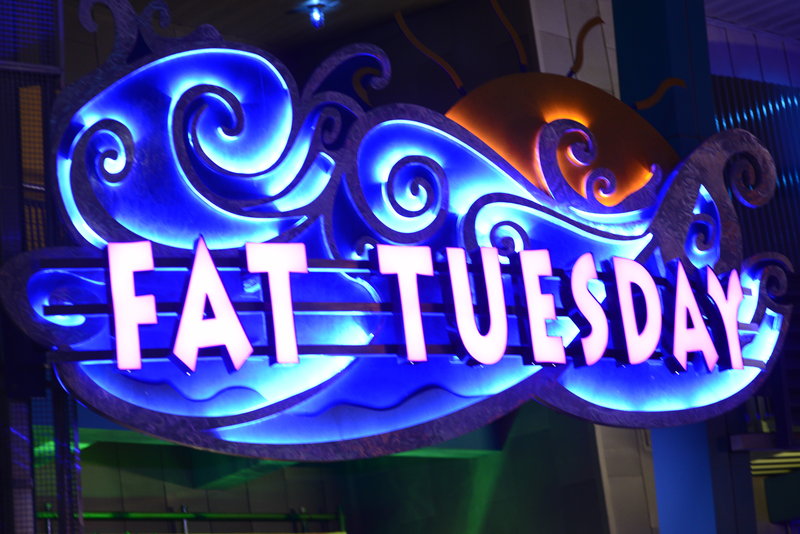 Speaking of courtyards,
Pat O'Brien's
, next door, is a carbon copy of the New Orleans landmark, right down to the meticulously re-created carriageway entrance with arched rifles overhead. The main bar exudes the character of a vintage New Orleans neighborhood watering hole, while a secluded patio surrounded by worn brick walls features faithful appointments such as slate floors, ironwork fencing, huge planters of greenery and the famous flaming fountain. Pianos duel it out in the club's raucous third bar. The signature Hurricane drink, served in a souvenir glass, looks like punch and really packs one. You've been warned.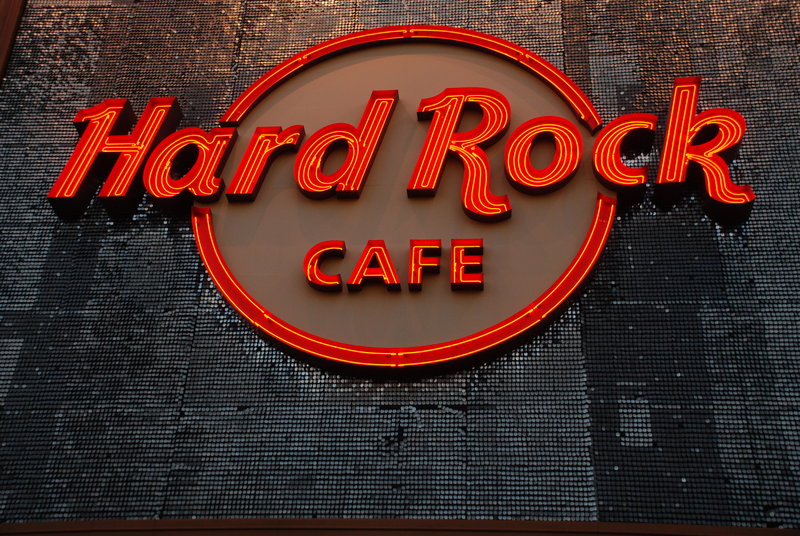 Hard Rock Live is a concert venue with a full bar where you can catch national recording artists like BB King; Crosby, Stills & Nash; Earth, Wind & Fire; Elvis Costello; Florence and the Machine; The Fray; and Neon Trees as well as well-known comedians. Before the show, check out the rare music memorabilia that decks the walls. Right next door is the Hard Rock Cafe, where you can have a burger or steak before the show and gaze at walls blanketed with hundreds of rock artifacts.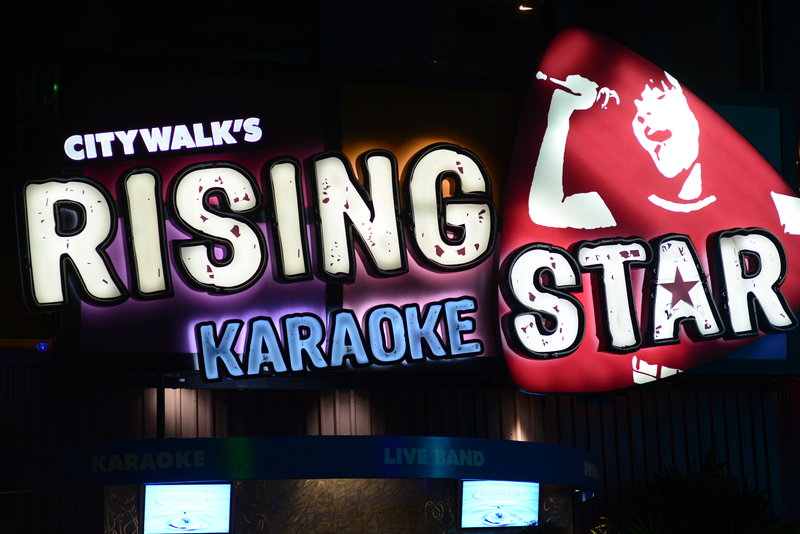 Several wildly decorated intimate lounges offer retreats from the pounding beat on the dance floor at the groove , where DJs play Top 40, hip-hop, R&B and pop hits nightly. And when your dancing machine runs out of steam, decide if you want to be the entertainment at CityWalk's Rising Star . This innovative karaoke club rewards daring performers with a live band and backup singers. There's nothing cliché about the district's newest nightspot.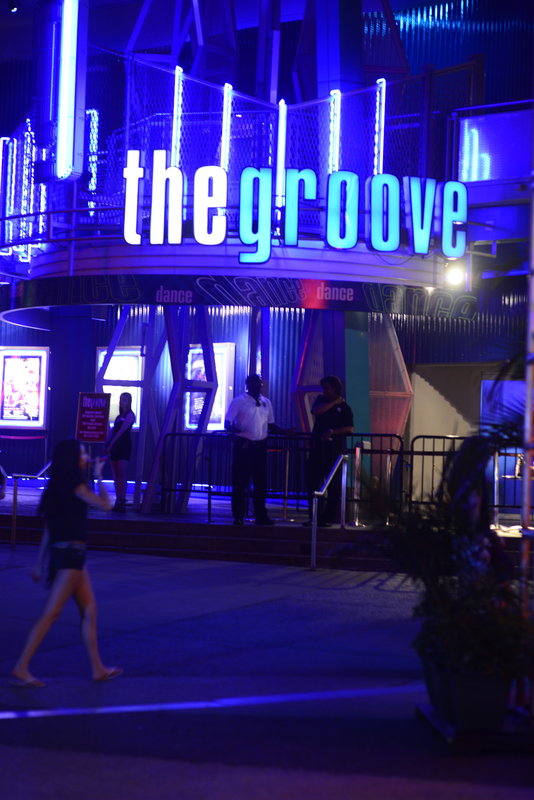 Don't overlook nocturnal happenings at the on-site hotels, all of which can easily be reached via the water taxi. Velvet Bar , inside Hard Rock Hotel, 5800 Universal Blvd., at Universal Orlando, is best known for its monthly Velvet Sessions (the last Thursday of the month, January-October), a themed cocktail party featuring a live band. Cabana Bay Beach Resort, 6550 Adventure Way, offers a blast from the past (and classic cocktails) at the poolside Atomic Tonic or Hideaway Bar & Grille near the lazy river. Head over to Loews Royal Pacific Resort, 6300 Hollywood Way, at Universal Orlando for Jake's American Bar , featuring live entertainment on select nights, and Orchid Court Lounge & Sushi Bar , providing a serene setting to sip cocktails among orchids and fountains. Loews Portofino Bay Hotel, 5601 Universal Blvd., at Universal Orlando is home to two watering holes. The Thirsty Fish is a casual dockside bar offering great sunset views and live jazz three nights a week. If cocktails and conversation are more your speed, grab a seat at swanky Bar American .
Orlando Performing Arts
The strength of Orlando's appeal lies mainly with its family-oriented attractions and entertainment. While this is good news for the folks at Disney and Universal, it has detracted some focus from the city's cultural scene. Arts enthusiasts need not despair, though—local arts groups have begun to expand their presence. Theater offers the most varied slate, with dance and music filling in the gaps. Performing arts lovers around the world think of Orlando as a prime destination for dance, film, music and theater.
The opening in 2014 of the Dr. P. Phillips Center for the Performing Arts, 445 S. Magnolia Ave., adds even more options to the ever-evolving arts scene. The venue, which covers two blocks, features several individual theaters as well as an outdoor plaza and performance space. The final phase of the project is expected to finish in time for a 2020 opening; phone (407) 839-0119 or (844) 513-2014 for the box office.
Orlando Amphitheater at the Central Florida Fairgrounds, 4603 W. Colonial Dr., draws a variety of performers. The open-air venue has no seats but can accommodate some 10,000 guests. If you're a fan of group travel and are looking for fun things to do that can accommodate large groups, squeeze a show at this amphitheater into your itinerary. Phone (407) 295-3247. Check with your travel agency to see if any performing arts tickets are offered with select travel packages.
Fun Places to Go for Dance Entertainment
The Central Florida Ballet and the Orlando Ballet are the city's professional dance companies. The season, which lasts from September to May, features concerts and programs ranging from classical to modern. Both also stage the Nutcracker ballet every Christmas, accompanied by a live orchestra of local musicians. Orlando Ballet performances generally are held at the Dr. Phillips Center for the Performing Arts' Walt Disney Theater; for information phone (407) 426-1734. Once the new Steinmetz Hall at the Dr. Phillips Center opens around 2020, the Orlando Ballet's performances will likely take place in the new 1,700-seat theater. Central Florida Ballet performances are at the Linda Chapin Theater at the Orange County Convention Center; for information phone (407) 849-9948.
Rollins College brings in some of the dance world's brightest stars, such as the Alvin Ailey Repertory and Pilobolus, to the Annie Russell Theatre to supplement the Rollins Dance student program; phone (407) 646-2145.
Film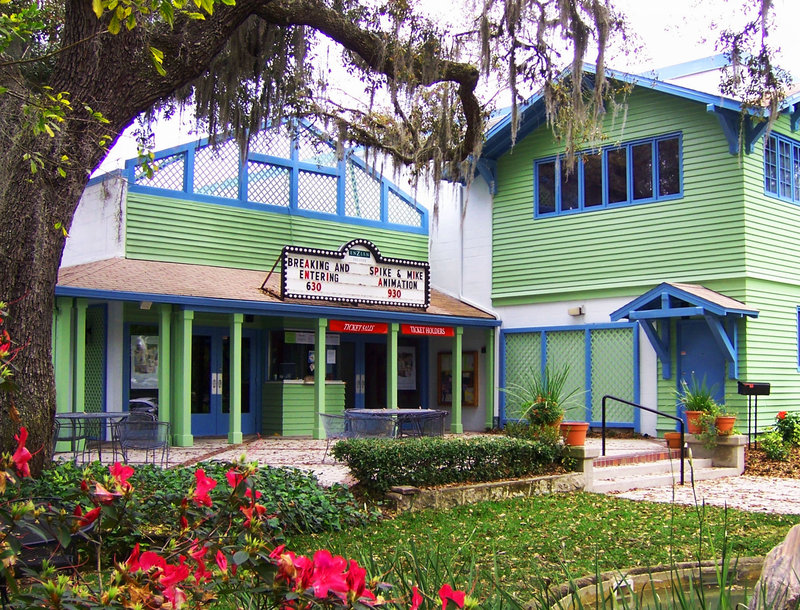 Courtesy of Enzian Theater
Alternative cinema finds a home at the Enzian Theater, 1300 S. Orlando Ave., offering filmgoers a varied menu of critically acclaimed American independent and foreign films. The Enzian also produces the annual Florida Film Festival. The theater itself is unusual—it is set in an old house, with audience seating at tables rather than in an auditorium. For information phone (407) 629-0054.
Music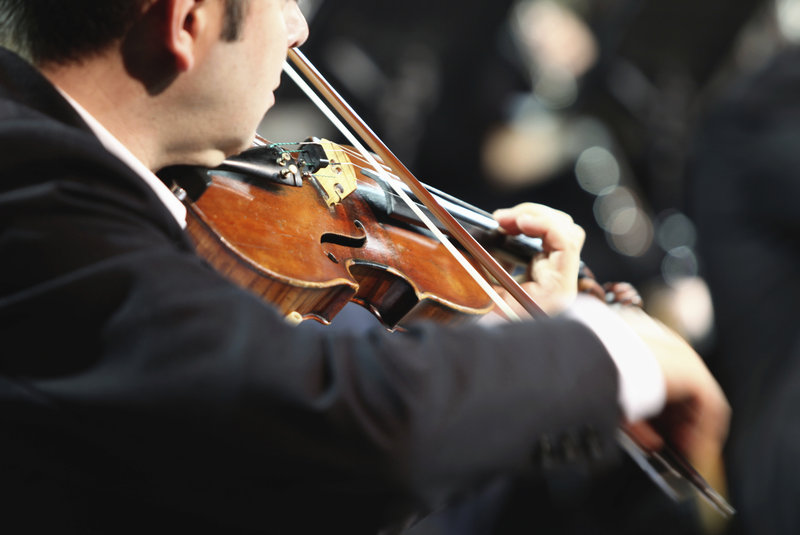 Orlando has a variety of groups dedicated to making beautiful music. The Orlando Philharmonic Orchestra gives six concert series during the year. It's one of the most romantic things for couples to do during their vacation. Performances are held at The Plaza Live, 425 N. Bumby Ave.; the Apopka Amphitheater, 3710 Jason Dwelley Pkwy. in Apopka; and in Central Park, West Morse Boulevard in Winter Park. The orchestra is scheduled to move to the planned 1,700-seat Steinmetz Hall at the Dr. Phillips Center in 2020. For additional information phone (407) 896-6700 or (407) 770-0071 for the box office.
Central Florida Community Arts, 250 S.W. Ivanhoe Blvd., performs concerts appropriate for most audiences, such as Broadway-style musicals, community chorus and symphony orchestra, at various locations in the area. For additional information phone (407) 937-1800.
Blue Bamboo Center for the Arts hosts live performances, such as classical, jazz, world music and spoken word, in Winter Park's South on Fairbanks Avenue (SOFA) district at 1905 Kentucky Ave. For tickets phone (407) 636-9951; reservations are recommended. When you're done soaking up the music, head to one of the nearby restaurants for delicious local food.
A favorite local event is the Bach Festival, a celebration of masterworks by Bach and other major composers. Held in late February or early March, the program is performed by the Bach Festival Society of Winter Park, which also offers the Visiting Artists and Choral Masterworks series. The group performs at the Knowles Memorial Chapel at Rollins College; phone (407) 646-2115 for the chapel or (407) 646-2182 for ticket information.
Theater
A local favorite is the Broadway Across America-Orlando series, which brings touring Broadway shows to the Dr. Phillips Center. The season runs December through June, and tickets for the biggest hits often require several weeks' notice; phone (800) 448-6322.
One of the area's most popular theaters for families is the Orlando Repertory Theatre, 1001 E. Princeton St., (407) 896-7365. The Mad Cow Theatre, (407) 297-8788, 54 W. Church St., and Theatre Downtown, (407) 841-0083, at various locations, offer avant-garde and mainstream works; phone ahead. If you're looking for fun things to do with friends, purchase your tickets to popular shows in advance.
The play's the thing at Orlando Shakes, in partnership with UCF, which is dedicated to staging the bard's timeless plays in innovative ways at the John and Rita Lowndes Shakespeare Center at Loch Haven Park, 812 E. Rollins St.; phone (407) 447-1700. The organization produces works throughout the year, from classically inspired independent pieces to Broadway productions to the PlayFest Series, a three-day festival of experimental plays.
The University of Central Florida features a full season of performances through Theatre UCF, (407) 823-2862. Rollins College also mounts a full season, with four productions at the Annie Russell Theatre, 1000 Holt Ave. in Winter Park, running the gamut of theatrical genres; phone (407) 646-2145.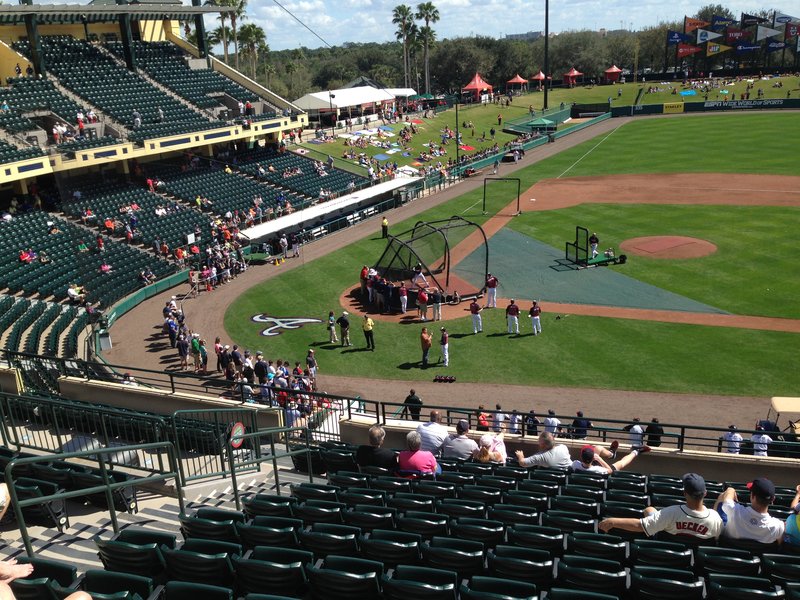 AAA/Photo submitted by Janet Brindle Reddick
Orlando Sports & Recreation
Looking for a vacation destination for sports lovers? Orlando will not disappoint! From downtown Orlando to Walt Disney World® Resort, locals have several venues to choose from when it comes to the city's various professional sports offerings. Orlando's Amway Center, 400 W. Church St., hosts basketball and hockey games, while the renovated Camping World Stadium, One Citrus Bowl Pl., features soccer and college football games.
Area residents also make the most of central Florida's lengthy summers and mild winters, which create ideal recreation conditions year-round. The area's many waterways host a wide variety of activities, and drier pastimes abound as well. Phone the Orange County Parks & Recreation Division at (407) 836-6200, or (407) 836-6280 for the event information line.
Baseball
Baseball is one of America's favorite sports, and it's easy to see why. If you're looking for fun things for couples to do, pick up a couple of baseball tickets. ESPN Wide World of Sports Complex, 700 S. Victory Way in Kissimmee, is the spring-training home of the Atlanta Braves. For game schedules and ticket information phone (407) 939-1500.
The Florida Fire Frogs (formerly the Brevard County Manatees), a Class A affiliate of the Atlanta Braves, play at Osceola County Stadium, 631 Heritage Park Way in Kissimmee, starting in summer 2017; phone (321) 697-3220.
Basketball
Orlando basketball enthusiasts fill Amway Center to watch he NBA's Orlando Magic; for schedule and ticket information phone (407) 896-2442.
Orlando's University of Central Florida Knights' men's and women's basketball teams play at Addition Financial Arena, (407) 823-6006, which seats more than 10,000. Nearby Winter Park's Rollins College also has men's and women's basketball teams; they play at Alfond Sports Center, (407) 646-2000.
Football
The UCF Knights play at the 45,000-seat Spectrum Stadium, (407) 823-1000.
The Camping World Stadium hosts college football games, including the annual Camping World Bowl and the Citrus Bowl, (407) 440-5700.
The Amway Center is once again home to arena football's Orlando Predators. The season runs mid-March to early August.
Soccer
Home to the Orlando City Lions as well as the Orlando Pride, a National Women's Soccer League expansion franchise, the new Orlando City Stadium, 655 W. Church St., seats at least 25,500 fans. Orlando City B (OCB), a United Soccer League club, also plays home games at the new stadium in the Parramore neighborhood. For tickets phone (855) 675-2489.
Greyhound Racing
Dog racing is a year-round diversion. Watching it in action is one of the most unique and fun things to do with friends while you're here. Sanford Orlando Kennel Club, (407) 831-1600, at 301 Dog Track Rd. in Longwood, holds matinee and evening races.
Note: Policies concerning admittance of children to pari-mutuel betting facilities vary. Phone for information.
Jai-Alai
Played in only a few states, jai-alai is one of Orlando's most unusual offerings. The game is similar to handball, except the athletes field the ball not with their bare hands, but with a curved basket worn on one arm. Pari-mutuel betting adds to the excitement of this fast-paced sport at Orlando Jai-Alai & Race Book, (407) 339-6221, in Fern Park at 6405 US 17/92. The live jai-alai season in Orlando is February through April, although the facility is open year-round for televised jai-alai and racing events. The sport and facility aren't as popular as they once were, so expect small crowds in this 1960s facility.
Note: Policies concerning admittance of children to pari-mutuel betting facilities vary. Phone for information.
Bicycling
Bicycling is a great option if you're looking for fun things to do that will help you stay active during your vacation. While it's a fun and entertaining way to see the city, traffic is always a concern. Exercise caution and obey all traffic laws when bicycling on the street. If possible, ride in a park—both Bill Frederick at Turkey Lake and Lake Underhill parks offer trails—or other specially designated area. The Walt Disney World® Resort offers a variety of trails as well as bicycle rentals.
Locals enjoy the quiet, tree-lined streets of Rollins College (in nearby Winter Park), College Park and downtown Orlando. Bicycles can be rented in most of these areas from a Juice Bike Share station at $8 an hour; phone (407) 930-9414 for details. Many points of interest can be seen along the Orlando Urban Trail, which runs from downtown along Orange Avenue to Loch Haven Park and Winter Park's Mead Botanical Garden.
The Little Econ Greenway, about 8 miles, begins at the intersection of Alafaya and Lokanotosa trails and runs alongside the Little Econlockhatchee River through Jay Blanchard Park to Forsyth Road. There's also a butterfly garden about halfway through near Union Park Middle School. For trail information phone (407) 254-9030.
Just north of Orlando in Seminole County, home to Orlando's bedroom communities, are the 23-mile Cross Seminole Trail and the 14-mile Seminole Wekiva Trail. Sections of these trails are part of the Florida National Scenic Trail. The Cross Seminole Trail begins in Casselberry at the intersection of Howell Branch Road and Aloma Avenue, runs through the Spring Hammock Preserve, then ends in Lake Mary at the pedestrian bridge, where it joins the Seminole Wekiva Trail. Built on the Orange Belt Railway, the Seminole Wekiva Trail runs south to Altamonte Springs. Phone (407) 665-2001 for more information.
Many jogging/walking sites also cater to bicyclists; see the next section.
Jogging and Walking
Orlando boasts two scenic, paved recreation trails built on old railway beds. Active people who love adventure travel can see the city from a whole new light while walking along the many beautiful walking trails. Prefer to explore the trails at a faster pace? Try jogging or bicycling. The 22-mile West Orange Trail runs between the Killarney Station in Oakland to Apopka; phone (407) 654-1108. A 10-mile portion of the trail also is open to equestrians.
Closer to downtown Orlando, the 6.5-mile Cady Way Trail connects Orlando Fashion Square Mall with Winter Park, where it connects to the Cross Seminole Trail; phone (407) 254-9025. The 3-mile Orlando Urban Trail runs along a rail line downtown from the intersection of Magnolia Avenue and Weber Street north to Winter Park's Mead Botanical Garden, which is a nice place to stroll through nature trails and the freshwater creek. For additional information contact the Orange County Parks and Recreation Division at (407) 836-6200.
Downtown Orlando features Lake Eola Park (E. Central Boulevard), noted for the Linton Allen Memorial Fountain, as well as Mayor Carl T. Langford Park on Central Boulevard. Just outside downtown are the charming streets of College Park and the serene oasis of Lake Ivanhoe's Gaston Edwards Park. Cypress Grove Park on Holden Avenue is a nice sport for walking and biking and has playgrounds and a lake; each holiday season the park puts on a Christmas light drive-through show.
Orlando Loch Haven Park, home to two art museums and the Orlando Science Center, is a nice place to spend some time outdoors among the sculptures at this cultural hub.
Orlando's beautiful, upscale Baldwin Park neighborhood (about 3 miles from downtown) features a 2.5-mile walking/biking trail around Lake Baldwin.
Near Lake Nona, the Split Oak Forest Wildlife and Environmental Area features a hike that'll take you through wetland overlooks and scenic trails. The area, 16 miles south of Orlando, was named after a storied live oak, which survived being split, and offers plenty of opportunities to view wildlife, such as wild turkeys and gopher tortoises.
Winter Park is a good place for a stroll, particularly along popular Park Avenue or on the Rollins College campus. Other appealing sites include Kraft Azalea Garden in Winter Park as well as Harry P. Leu Gardens in Orlando. Due to the relentless Florida sun, early morning and late afternoon are the best times for either activity.
For a more rural destination, head about 25 miles east of Orlando to Christmas' Orlando Wetlands Park, where you can walk, jog and bike; phone (407) 568-1706.
Fishing During Your Trip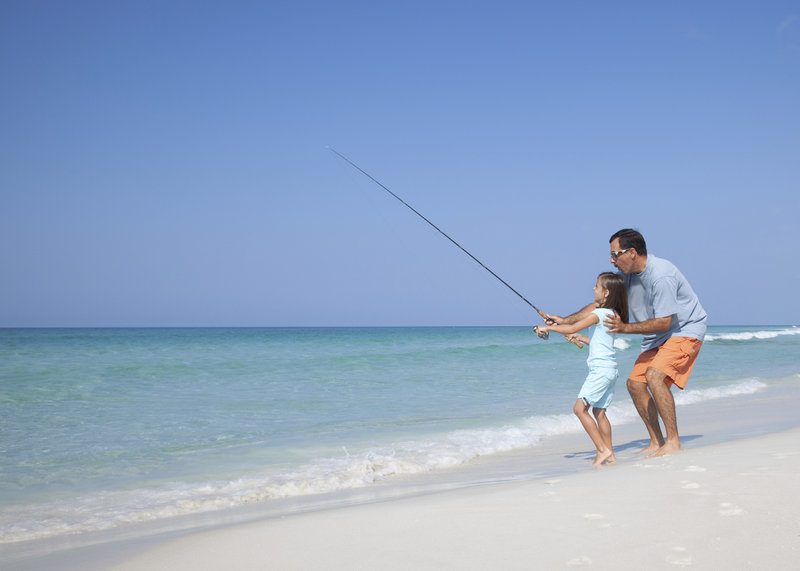 iStockphoto.com/JLBarranco
With hundreds of lakes and several rivers to choose from, anglers will have no problem finding a place to cast their lines—bass, bream and catfish are among the available catches. Some favorite spots are Bill Frederick Park at Turkey Lake and Lake Cane/Marsha Park, both just off Conroy-Windermere Rd.; Gaston Edwards Park on Lake Ivanhoe near downtown; Lake Fairview, north of College Park; Lake Tohopekaliga in Kissimmee, south of US 192; Lake Underhill Park, east of town off Conway Road; and Wekiwa Springs State Park, on SR 435 in northwest Orange County. Walt Disney World® Resort also affords angling opportunities for tourists and residents alike.
Deep-sea fishing is a popular pastime, and charters are available in many beachfront towns. Anglers age 16 and over must purchase freshwater or saltwater licenses, which are available at many bait and tackle shops, most Wal-Marts and Bass Pro Shops and at all tax assessors' offices. For further information phone the Florida Fish and Wildlife Conservation Commission, (888) 347-4356.
Golf
For many Orlando residents, golf is a way of life, and there are numerous ways to play. One of the newest facilities is the 65,000-square-foot Topgolf Orlando, 9395 Universal Blvd., which features 102 hitting bays.
An abundance of courses—more than 175—also grace the metropolitan area, from the city-bound links of small municipal properties to the spectacular settings of the luxury resorts. All of the following courses offer at least 18 holes and are open to the public year round: Casselberry Golf Club, (407) 699-9310, 300 S. Triplet Lake Dr. in Casselberry; Celebration Golf Club, (407) 566-4653, 701 Golfpark Dr. in Celebration; Dubsdread, (407) 246-2551, 549 W. Par St.; EastWood Golf Club, (407) 281-4653, 13950 Golfway Blvd.; Hunter's Creek, (407) 240-4653, 14401 Sports Club Way; Mayfair Country Club, (407) 322-2531, 3536 Country Club Rd. in Sanford; MetroWest Golf Club, (407) 299-1099, 2100 S. Hiawassee Rd.; Stoneybrook East Golf Club, (407) 384-6888, 2900 Northampton Ave.; Walt Disney World golf courses, (407) 939-4653, in Lake Buena Vista; and Wedgefield Golf and Country Club, (407) 568-2116, 20550 Maxim Pkwy.
Hot Air Ballooning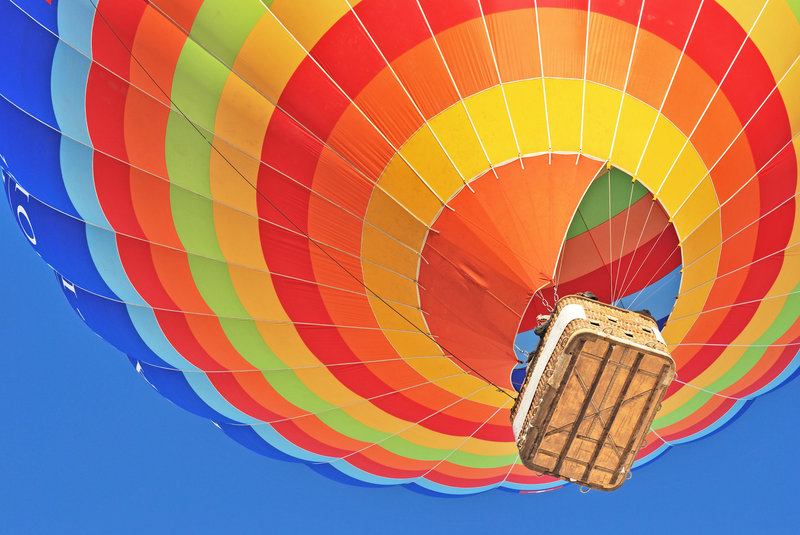 The following offer aerial views of the Orlando area: Aerostat Adventures, (407) 476-7101 or (877) 495-7433; Bob's Balloon Charters, (407) 466-6380 or (877) 824-4606; Magic Sunrise Ballooning, (866) 606-7433; Orlando Balloon Adventures, (407) 786-7473 or (321) 229-4213; and Orlando Balloon Rides, (407) 894-5040. Some trips include champagne.
Tennis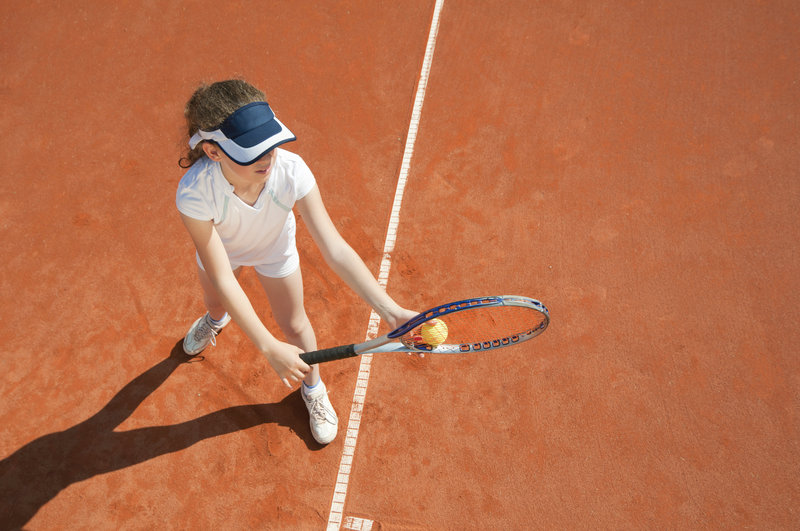 In metropolitan Orlando, tennis courts are nearly as numerous as lakes, with more than 600 offering tennis programs. Some have national-level recognition. The United States Tennis Association features at least 100 courts at the new 63-acre USTA National Campus in Lake Nona and supports tennis players ranging from beginner to professional; phone (914) 675-2500.
Many hotels offer court privileges to their guests. The courts at county parks are always open to the general public; for further details phone the City of Orlando Recreation Bureau, (407) 246-4300, or the Orange County Parks and Recreation Division, (407) 836-6200. Some resorts offer public access, including Grand Cypress Tennis and Racquet Club, 55 Grand Cypress Blvd., (407) 239-1234 (making reservations 24 hours in advance is recommended).
Water Sports
The abundance of lakes in central Florida—more than 2,000 by some counts—provides endless opportunities for water sports of all kinds, including boating, canoeing, paddleboarding, swimming, water skiing and windsurfing. Some of the most popular sites include Lake Ivanhoe; Lake Underhill; and the Butler Chain of Lakes and Winter Park Chain of Lakes. For more information contact the Orange County Parks and Recreation Division at (407) 836-6200 or the City of Orlando Aquatics Department at (407) 246-4281. For information about the Winter Park Chain of Lakes, phone (407) 599-3334.
Just north of Orlando in Apopka is Wekiwa Springs State Park (see Recreation Areas Chart), where swimming in the crystal clear spring water is popular. The Wekiva River is considered one of the state's best canoeing rivers; canoe and kayak rental information is available at the marina, (407) 884-4311.
Boating is a favorite recreation; residents have their choice of several inland waterways to explore. The Butler and Winter Park Chain of Lakes are groupings of connected lakes. The Rollins College campus and beautiful homes line the shores of the lakes in Winter Park's chain, and boat tours are available. Another active waterway, the St. Johns River, connects nearby Sanford with Jacksonville. Houseboats can be rented in DeLand, allowing visitors to navigate the river in comfort. With such a wide variety of recreational options available, you'll never have to wonder what to do while you're here.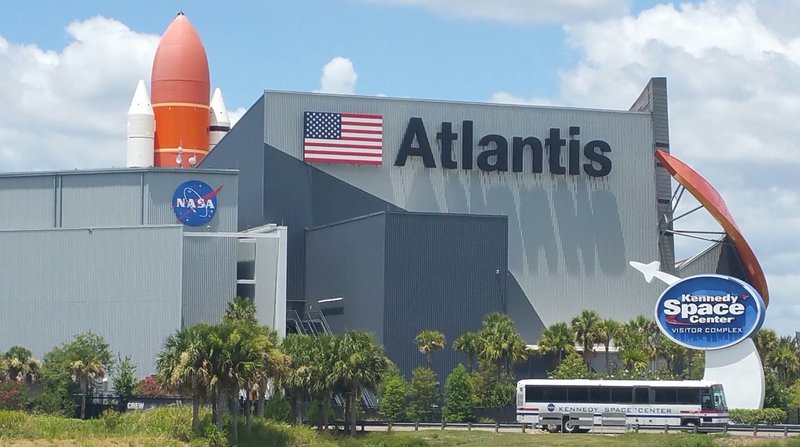 Orlando Sightseeing
Looking for group travel activities that are both affordable and entertaining? Go Orlando Card is an all-access digital pass to more than 30 area attractions. The card is purchased by the day (2, 3, or 5 days) and visitors have 2 weeks to use their days once they activate their card. Visit every destination if you have time, or choose a few of the most fun places to go and things to do during your stay. Attractions include Boggy Creek Airboats, ICON Park, Fun Spot America, Gatorland, Kennedy Space Center, LEGOLAND Florida Resort, SEA LIFE Orlando Aquarium and WonderWorks as well as other popular activities and sightseeing tours.
Check with your AAA travel agent to see if you can save money by purchasing a Go Orlando Card along with cost-saving vacation packages. Passes start at $54 per day (based on a 5-day card). Go Orlando Card is available online, or phone (800) 887-9103. Once you purchase your card, you'll have no shortage of fun things to do in Orlando. Whether you're traveling with friends, family or with your significant other, your Go Orlando Card will open the doors to adventure travel and exciting destinations.
Bus and Van Travel Tours
There are a variety of bus and van tours available to take you to any destination in Orlando. Bus and van tours are a great way to save money while visiting popular travel sites.
Three days is barely enough time to get to know any major travel destination. But AAA travel editors suggest these activities to make the most of your time in Orlando.
The Church Street Entertainment complex, 33 W. Church St., is home to Chillers , a typical party bar; Big Belly , a sports-themed watering hole on the second floor; and Latitudes , an outdoor rooftop bar. Behind the building is Rok Room , a local favorite that features guest DJs. If you're looking for fun and energetic things to do in Orlando, this bar is the perfect destination.
Shhh, Orlando has a secret—speakeasy, that is. A handcrafted product awaits you at Hanson's Shoe Repair , 27 E. Pine St., but only with the right password; phone (407) 476-9446. A text back means an "in," so tread wisely.
For a pint of Guinness and some craic (aka fun), there's Harp and Celt , 25 S. Magnolia Ave. The Celt Irish Pub not only features classic Irish music but also the latest soccer and rugby matches.
Best Attractions in Orlando
In a city with dozens of attractions and things to do, you may have trouble deciding where to spend your time. Here are the highlights for this destination, as chosen by AAA editors. GEMs are "Great Experiences for Members."
Walt Disney World Resort®
Without question,
Walt Disney World Resort®
, a AAA GEM attraction, is the king of family entertainment in central Florida. Four large theme parks beckon, but first-timers and annual repeaters alike know that there is only one place to begin a visit to Disney's magical world—through the gates of
Magic Kingdom® Park
, the original Fantasyland®. With Cinderella Castle as your landmark, branch off to seven different lands of enchantment—Adventureland®, Frontierland®, Tomorrowland®…you get the idea. All the while you will meet roving, impeccably costumed and coiffed Disney characters eager to pose for snapshots. It's the perfect beginning or ending to your adventure travel experience.
The culmination of Walt Disney's vision,
Epcot®
—Experimental Prototype Community of Tomorrow—imagines a utopian future and lays world cultures at your feet. Part science fair, part geography lesson and part travelogue, this park touts high technology through cutting-edge adventure rides such as Mission: SPACE®, as close as you'll get to experiencing a real blast-off; Test Track® Presented by Chevrolet, where car and rider prove their mettle; and Soarin' Around the World, an aerial sightseeing tour of some of the most breathtaking wonders the world has to offer. Shops, restaurants and exhibits in World Showcase invite visitors on a global spending spree: Have a croissant in a French boulangerie, buy the kids a troll in Norway, and sample stout to the sounds of oompah music in Germany's Biergarten Restaurant.
After you've circled the world and seen the future, plant your feet squarely on terra firma and explore the natural world in
Disney's Animal Kingdom® Theme Park
. This kingdom's centerpiece—The Tree of Life®, a giant, artificial baobab tree carved with more than 300 animal images—commands the attention of all who enter. Step inside the theater-size trunk to view the 4-D animated film "It's Tough to be a Bug!®" One of the signature attraction here is Africa's Kilimanjaro Safaris® Expedition, a 110-acre animal preserve that is toured safari-style. More adventurous types should seek Expedition Everest—Legend of the Forbidden Mountain® and the mythic yeti.
With movie-inspired rides and shows,
Disney's Hollywood Studios®
, the fourth of Walt Disney World Resort's theme parks, provides "reel" escapism in true Hollywood fashion. As you enter the park, take note of the real screams emanating from The Twilight Zone Tower of Terror™. This "elevator" ride lifts occupants 13 floors and scares the screams out of them as it plunges—seemingly out of control—to the ground, then rises and falls repeatedly. Lighthearted "Beauty and the Beast—Live on Stage" captures the essence of the animated film in a whimsical musical that will have you humming its catchy show tunes for days.
Universal Orlando Resort™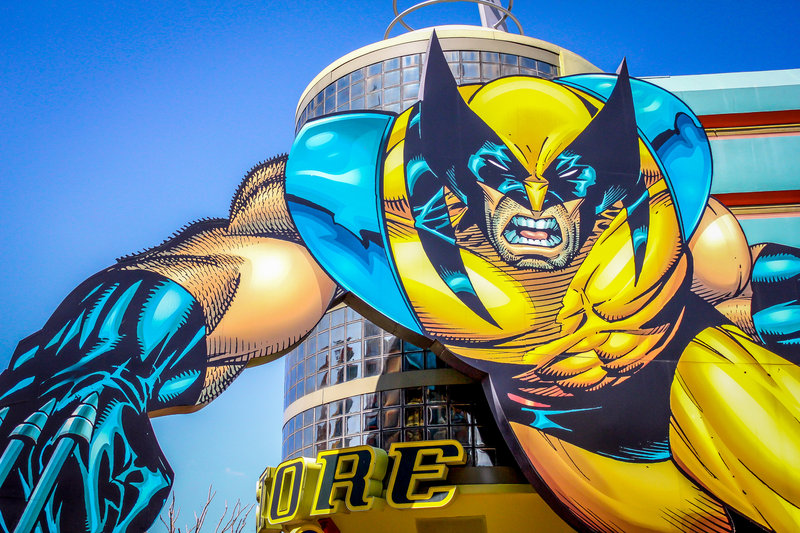 Universal Orlando Resort™
, a AAA GEM attraction, has two action-packed theme areas and
Universal CityWalk™
, a vibrant, evening entertainment district.
Universal Studios Florida™
, the ultimate movie- and television-based experience, features rides that are equal parts exciting, exhilarating, frightening and fun.
Universal's Islands of Adventure™
, which has several theme areas, or islands. These two resorts are massive and full of fun things to do, so you may want to give yourself several days to explore them. For the best prices, look for travel packages that include discounted tickets to Walt Disney World Resort® and Universal Orlando Resort™.
SeaWorld Orlando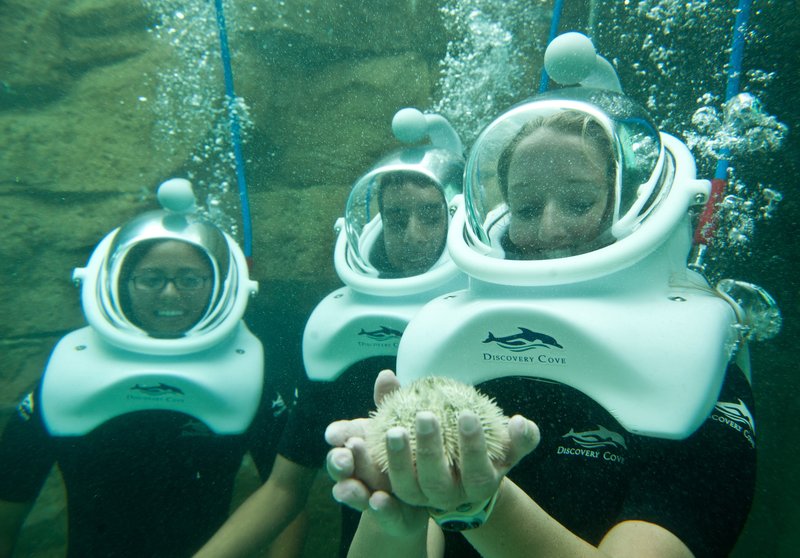 SeaWorld Orlando is one of the most fun places to go with friends and family. With nearly every activity centered on the sea and its inhabitants, the multidimensional marine adventure
SeaWorld Orlando
is every bit as entertaining as its mega-theme-park neighbors. Shamu and his podmates put on a dynamic display of killer-whale power, intelligence and slap-water humor, while a theater troupe of whales, dolphins, birds and humans team up to perform the Blue Horizons show. There's more splash than high-tech flash here, as it should be, and guests will likely get an education without even knowing it.
Discovery Cove Orlando
is a popular destination that takes marine-life interaction to interpersonal levels with its dolphin encounters. If you've ever dreamed of seeing a sea mammal up close, this is the place for you. SeaWorld Orlando and Discovery Cove Orlando are AAA GEM attractions, and they're great large and small group travel destinations.
More creatures, including sharks and sea turtles, can be spotted at
SEA LIFE Orlando Aquarium
—one of the attractions open at the
ICON Park
complex. Continue learning about other animals, especially mammals and their amazing framework, at
SKELETONS: Museum of Osteology
. Then see celebrities in the flesh—or the next best thing—at
Madame Tussauds Orlando Wax Attraction
. For a real highlight, though, book a ride on the
The Wheel
for a bird's-eye view of Central Florida.
Where to Eat and Be Entertained
Elaborate dinner shows are Orlando's answer to "dinner and a movie." At these one-stop, family-night-out venues, both the meal and the live entertainment are grand in scale. The feast and the equestrian feats are bold at
Medieval Times Dinner and Tournament
and
Pirate's Dinner Adventure
, two more arena productions.
The country's most comprehensive, and indeed renowned, collection of works by an American designer-cum-artist resides in
The Charles Hosmer Morse Museum of American Art
, a AAA GEM attraction in Winter Park. Exquisite stained glass pieces by Louis Comfort Tiffany grace open galleries and include windows, jewelry, lamps, objets d'art and the stunning chapel he created for the 1893 World's Columbian Exposition in Chicago; museum founders recovered the chapel from Tiffany's Long Island estate after a 1950s fire and later reassembled it here in its entirety.
If the Morse piqued your interest in art, consider taking in Winter Park's
Albin Polasek Museum and Sculpture Gardens
, with more than 200 installations on the sculptor's serene, lakeside retirement estate, or the
Cornell Fine Arts Museum
and its rich collection of American and European paintings; the Cornell is on the Rollins College campus.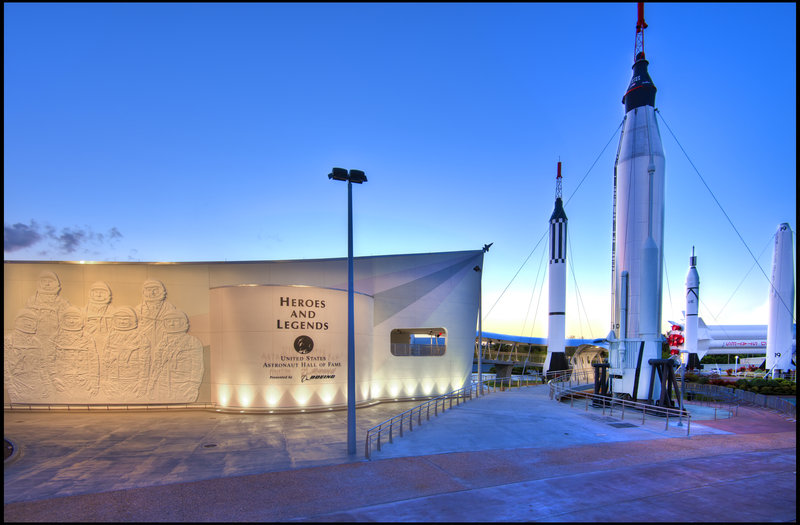 Courtesy of Kennedy Space Center Visitor Complex
Two of the central Florida's blockbuster attractions, both AAA GEMs, lie beyond Greater Orlando but are well within reach on the Atlantic Coast. Kennedy Space Center (KSC) is a working space facility and a showcase for achievements of the U.S. space program. Exciting exhibits, from real rockets to reels of space footage to an authentic piece of Mars, pack the
Kennedy Space Center Visitor Complex
and the Apollo/Saturn V Center. Bus tours pass the enormous Vehicle Assembly Building (the shuttle "garage") and stop at an observation gantry for a view of the launch pads.
Space Mirror Memorial
, a sleek granite slab inscribed with the names of astronauts who died in service, moves with the sun to illuminate the names against its mirrored-sky surface, effectively—and quite poignantly—suspending the heroes' names in space.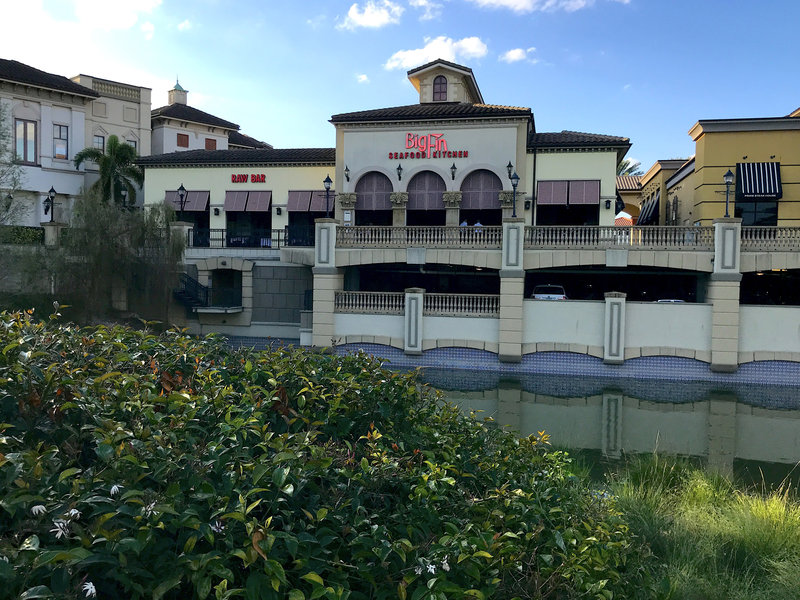 Best Restaurants in Orlando
Our favorite travel destinations include renowned restaurants—from simple fare to fine dining. After you're worn out from exploring incredible travel sites and theme parks all day, renew your energy with fresh and colorful dishes that will leave you craving more.
Once upon a time a variety of chain restaurants covered the land, leaving Orlando and its kingdom only a few places of note fit for foodie royalty. With the explosion of new attractions, and a young and diverse populace, however, Orlando has cast a spell—drawing culinary magic from not only nearby states but also the world—to make Orlando a destination about fun and food. There are nearly endless places to eat, with unimaginable variety. Whether you're participating in large or small group travel, you'll find cuisine to satisfy every palate here. Sampling Orlando's incredible cuisine is one of the most fun things to do with friends during your vacation.
Where To Eat Mouthwatering Seafood
The city's location long ago opened the gates to seafood originating in both the Gulf and Atlantic oceans.
Big Fin Seafood Kitchen
, for example, draws diners into a comfortable setting with not only fresh fish but also crab, oyster, and lobster. Likewise,
Copper Canyon Grill
offers fresh seafood like Atlantic salmon as well as classic entrées in a location convenient to the city's bustling International Drive. Need something a little more exotic?
Seito Sushi
is a mouthwatering destination that serves up everything from creative bento boxes to crowd favorites like the lobster crunch roll and volcano roll.
Dragonfly Robata Grill-Sushi Lounge
features tapas and a sake bar; try the Krispy Krunch or Florida maki (rolls) for tastes and textures straight out of a Japanese lounge. However, for the times you can't decide what to order, there's
The Cowfish Sushi Burger Bar
and its "burgushi"—hamburger and sushi options—that ought to make everyone in your dining party happy.
Fresh Seasonal Meals
More culinary delights can be found in nearby Winter Park. Offering dishes inspired by both the season and location, such as corn-fennel soup or ceviche,
Luma on Park
is fit for Floridians and foodies alike.
Ethos Vegan Kitchen Inc.
, also in Winter Park, serves what it calls "sheep's pie" with veggies or a meat substitute—instead of the original, beefy shepherd's pie.
If you're ready to be enchanted in Orlando, there are some refined local restaurants at the ready. Consider
NORMAN'S
at The Ritz-Carlton Orlando, Grande Lakes; the dishes range from the "four corners of the world"—think fried green tomatoes, cracked conch chowder or venison, depending on the season. If you've got a specific food craving from one particular boot-shaped corner of the world,
Christini's Ristorante Italiano
may be the way to go. It offers favorites like fettuccine alla Christini's—its version of fettuccine Alfredo—in addition to other homemade pasta dishes. At Mediterranean-inspired,
Primo
, meanwhile, you can find everything from salad from the resort's organic gardens to duck sausage. That's if you prefer tableside service rather than oysters and a drink at the copper- and wood-adorned bar.
Courtesy of Victoria and Albert's
You'll be out-of-this-world, however, for Walt Disney World Resort®'s
Victoria & Albert's
, which earns its competitive AAA Five Diamond Rating for regal food, service and setting. If you're looking for romantic things for couples to do, enjoy a fancy meal here. With dishes such as shrimp wrapped in prosciutto, there's no doubt the restaurant can create a meal suitable for your trip's fairytale ending.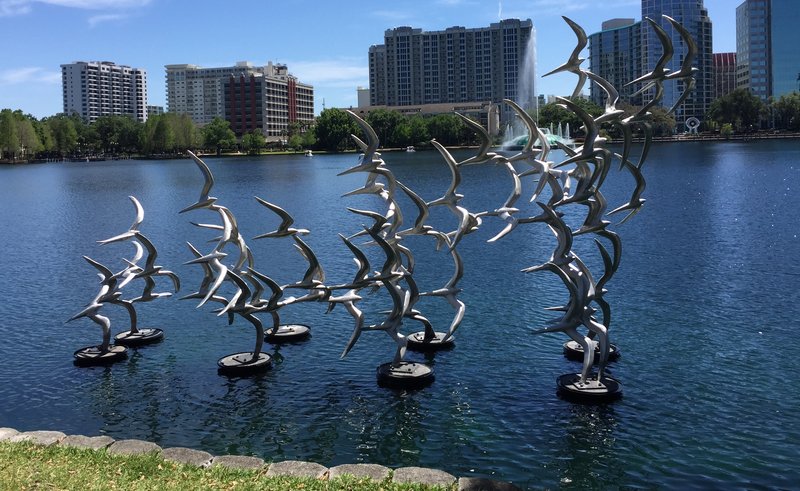 In addition to its many cultural and historic landmarks, this destination hosts a number of outstanding festivals and events that may coincide with your visit.
On New Year's Day two top college football teams test their skills during the Citrus Bowl presented by Overton's. A parade and other related activities precede the big game. For suggestions of things to do during your stay, talk to your AAA travel agent about events and activities that are scheduled during your visit.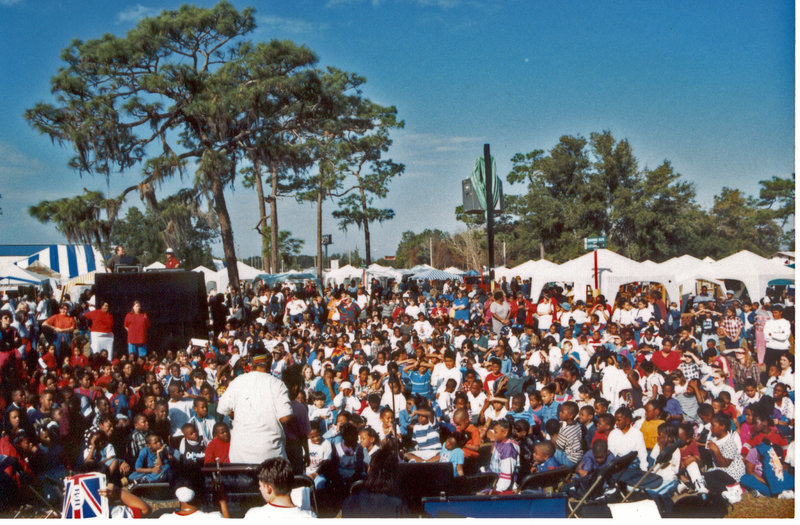 TJM Communications, Inc./TJM Communications, Inc.
In late January the
Zora Neale Hurston Festival of the Arts and Humanities
celebrates the life of the noted interpreter of Southern rural African-American culture. The African-American writer grew up in Eatonville, a community just north of Orlando that holds the distinction of being the nation's oldest incorporated black municipality; this is where the event takes place. Renowned African-American musicians, vocalists, authors, educators and artisans celebrate Zora's legacy and Eatonville's heritage with this 10-day precursor to Black History Month. This energetic event is a great option if you're looking for fun things to do with friends.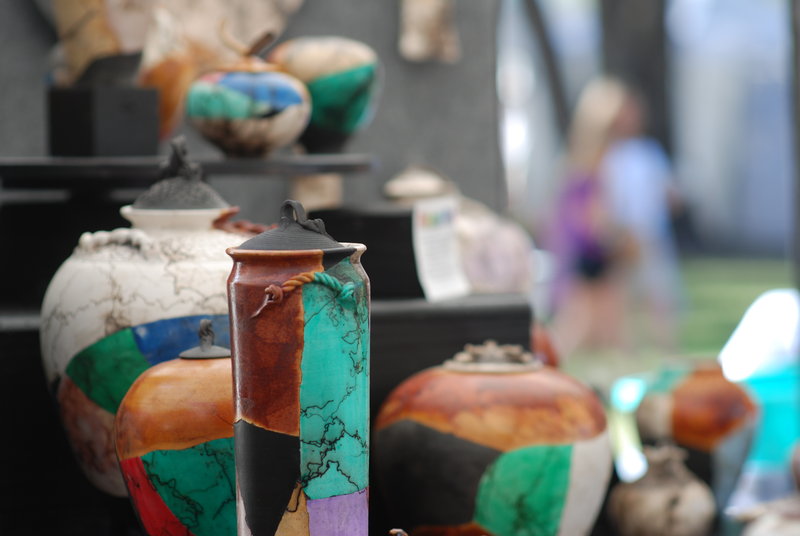 Orlando's moderate temperatures are ideal for art festivals. Most popular are the
Mount Dora Arts Festival
in early February and the
Winter Park Sidewalk Art Festival
on the third weekend in March.
Spring Fiesta in the Park
and
Fall Fiesta in the Park
celebrations take place in April and November on the shores of Lake Eola.
In March PGA's
Arnold Palmer Invitational
is held at Arnold Palmer's Bay Hill Club & Lodge. Golf's top contenders drive, putt and birdie their way across a challenging championship course.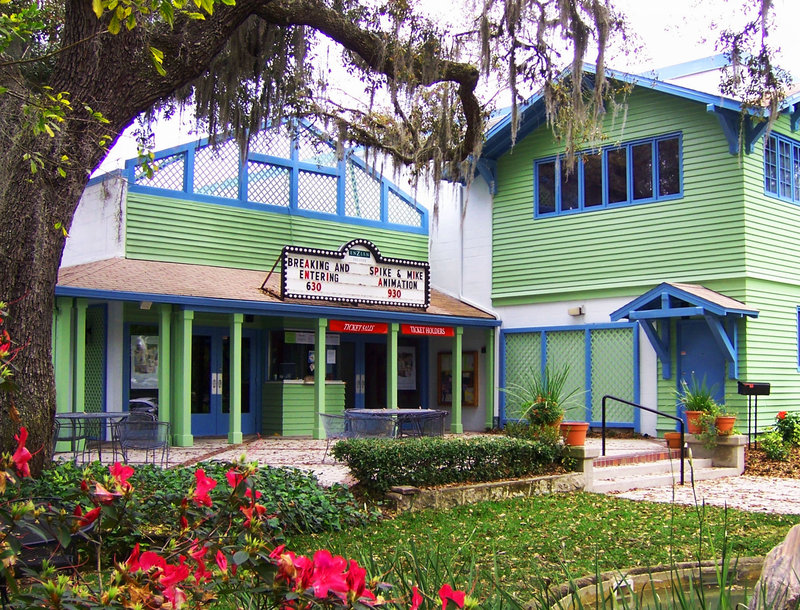 Courtesy of Enzian Theater
Cultural festivals explore the visual and performing arts. Held in April, the
Florida Film Festival
highlights cutting-edge current cinema from more than 30 countries at selected theaters. The
Florida Music Festival & Conference
in mid-April celebrates emerging musicians through performances of pop, hip-hop, alternative and other music genres. For 2 weeks in May, entertainers from around the world converge on downtown Orlando, treating theatergoers to a variety of unusual and cutting-edge performances as part of the
Orlando International Fringe Theatre Festival
. The event nurtures "outsider-artist" expressionism with uncensored genre performances ranging from comedy improv to dramedy to musical cabaret. The name says it all. This is nontraditional theater at large. Pencil it into your group travel itinerary and enjoy top-rate entertainment with your fellow travelers.
Pay tribute to our nation's anniversary at early July's
Lake Eola Park Fireworks at the Fountain
. This picture-perfect setting downtown features a colorful fountain in the lake, but the true show is the spectacular fireworks display that takes place after dark. Live bands fill the park with music, and you can supplement your picnic with a cold one from the beer garden.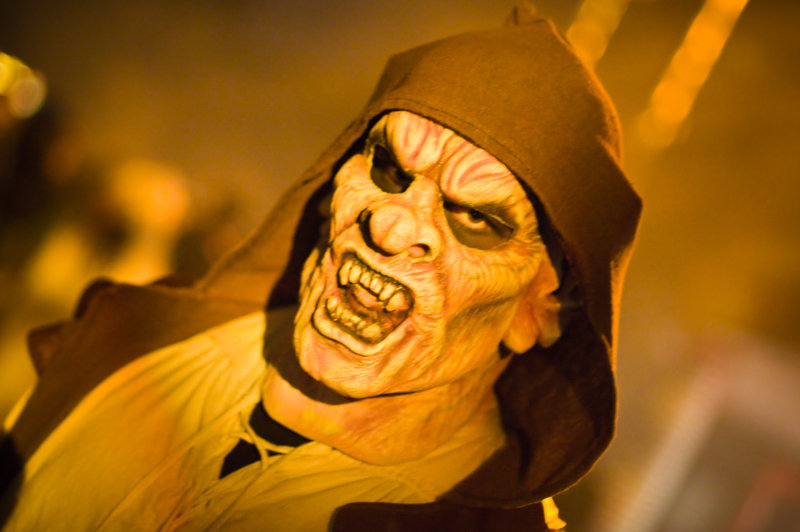 flickr / CC BY SA/Sean O'Shaughnessy
The horror, the horror! At
Halloween Horror Nights
at Universal Studios Florida, don't be surprised if you hear yourself screaming this out loud as zombies pop out of the woodwork in haunted houses and scare zones, complete with terrifying sound effects, strobe lights and fog. This may be the Halloween party of your dreams (or nightmares, as the case may be). If you love adventure travel, it doesn't get much more adventurous than this! This activity may not be ideal for the faint of heart. You've been warned.
Orlando's holiday season unofficially kicks off with mid-November's
Festival of Trees
at the Orlando Museum of Art. Eyeball a large array of stunning Christmas trees, wreaths and gingerbread villages and gather ideas for your own holiday decorating. Kids can get crafty in Toyland Town and meet Santa, and everyone can treat themselves to treasures and trinkets in the holiday boutique. If you love shopping, this is one of the most fun things to do while you're here.
Change your blah "Bah Humbug" to a merry "Ho, Ho, Ho" with a visit to
Light Up UCF
mid-November through late December at the Addition Financial Arena. Hit the ice on an outdoor skating rink, marvel at a dazzling light show, take in holiday films, tap your toes to live music, glide down an icy slide and take joy rides on a Santa Train, Ferris wheel and carousel. Complete your evening by warming up with a fresh-cooked meal from one of the nearby restaurants.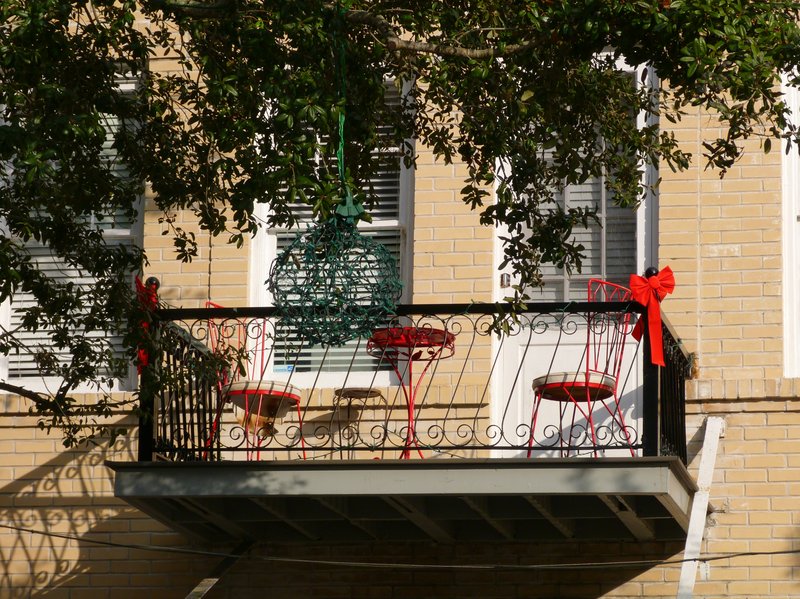 flickr / CC BY/Rusty Clark ~ 100K Photos
The city of Winter Park rings in the holiday season with
Christmas in the Park
, which combines a concert by the Bach Festival Choir and stunning outdoor displays of lighted Tiffany windows on loan from The Charles Hosmer Morse Museum of American Art.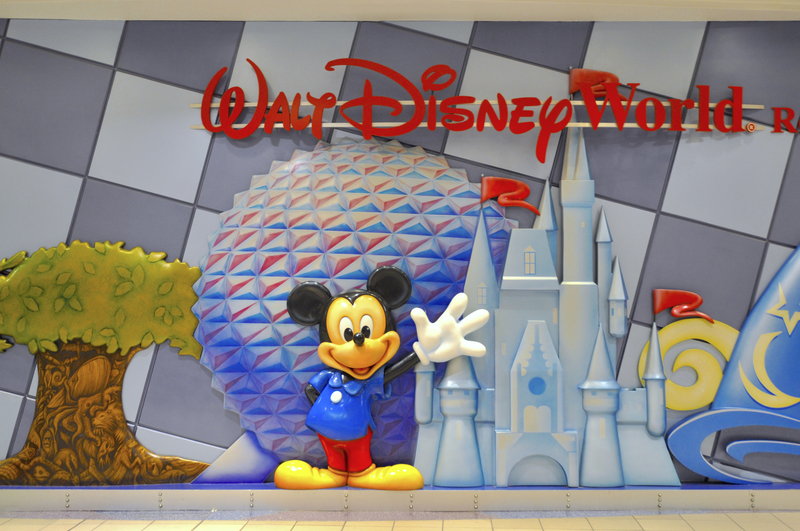 Travel Tips
Orlando is as renowned for its warm weather as for its theme parks. The winter months especially are a relief from colder climates, with lows generally in the 50s and highs in the 70s. Sudden cold snaps lend a certain unpredictability to central Florida winters, but these usually are short-lived. No matter what time of year you travel, you won't have a problem finding things to do in Orlando, even if the weather isn't ideal. There are outdoor and indoor travel sites that will keep you active and entertained.
Summer months tend to be hot and muggy, with temperatures routinely in the 90s. For this reason, water-themed travel sites and beaches are especially popular during the summer. The intense humidity is alleviated many afternoons by brief thunderstorms. These sudden storms are the worst facet of Orlando's weather. (Note: Seek shelter indoors to wait out storms, as lightning strikes and pounding rain pose serious hazards, especially to the uninitiated driver. If you can't pull over safely, turn on your headlights and proceed with extreme caution.)
It is always a good idea to wear sunblock if you will be outdoors for any length of time, as the strong Florida sun can burn unprotected skin even on cool or overcast days. Many of the fun things to do with friends involve lots of sun, so make sure you're prepared.
Clothing Tips
Comfort is the driving fashion force in Florida, and Orlando is a typically casual city. Shorts and sandals are acceptable in all but the most exclusive restaurants. Winters are fairly mild, but cold snaps necessitate sweaters, jackets or light coats from December through February. If you arrive and find that you didn't bring the right clothing, just stop by one of the many shopping centers in the area. Shopping for new clothing is one of the top things to do in Orlando, anyway.
A word to the wise: Warm temperatures outside often make for cold temperatures inside, as air conditioners are turned full blast against the summer heat. Bring a light jacket with you if you're concerned about what to do if you get chilly indoors.